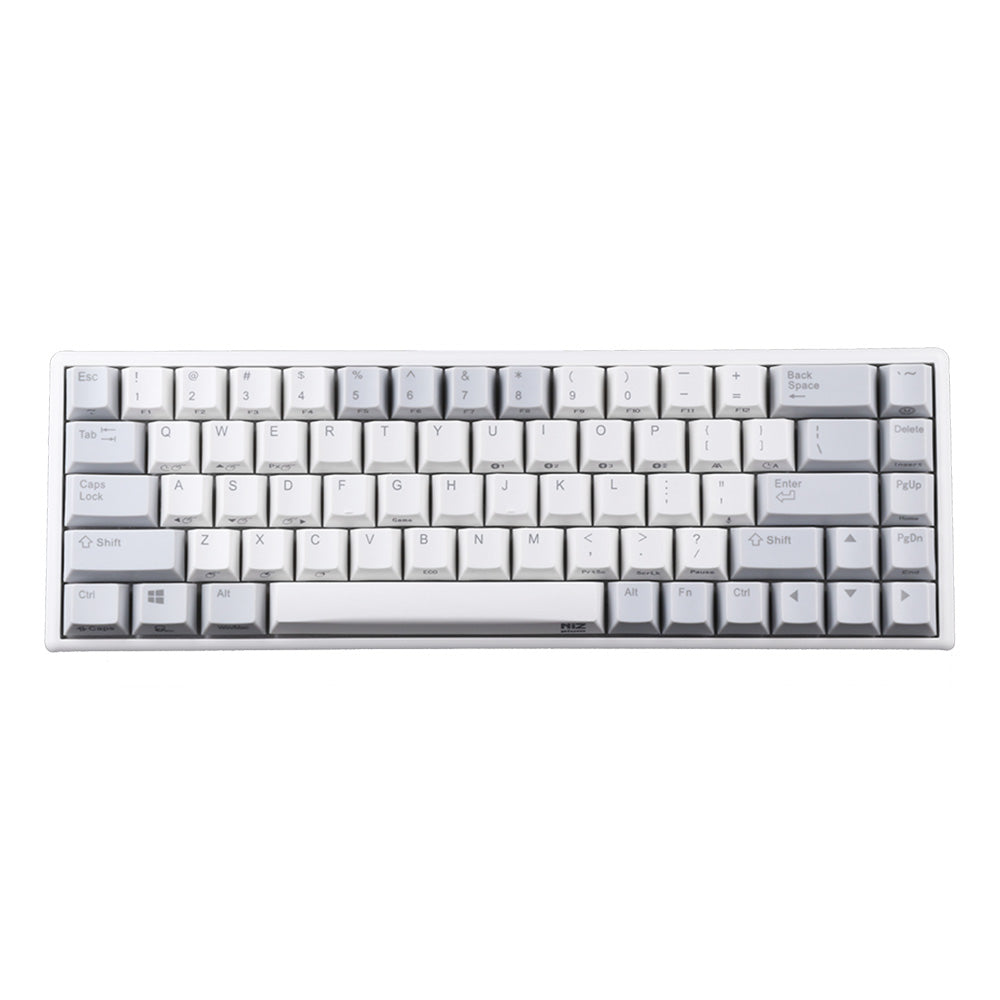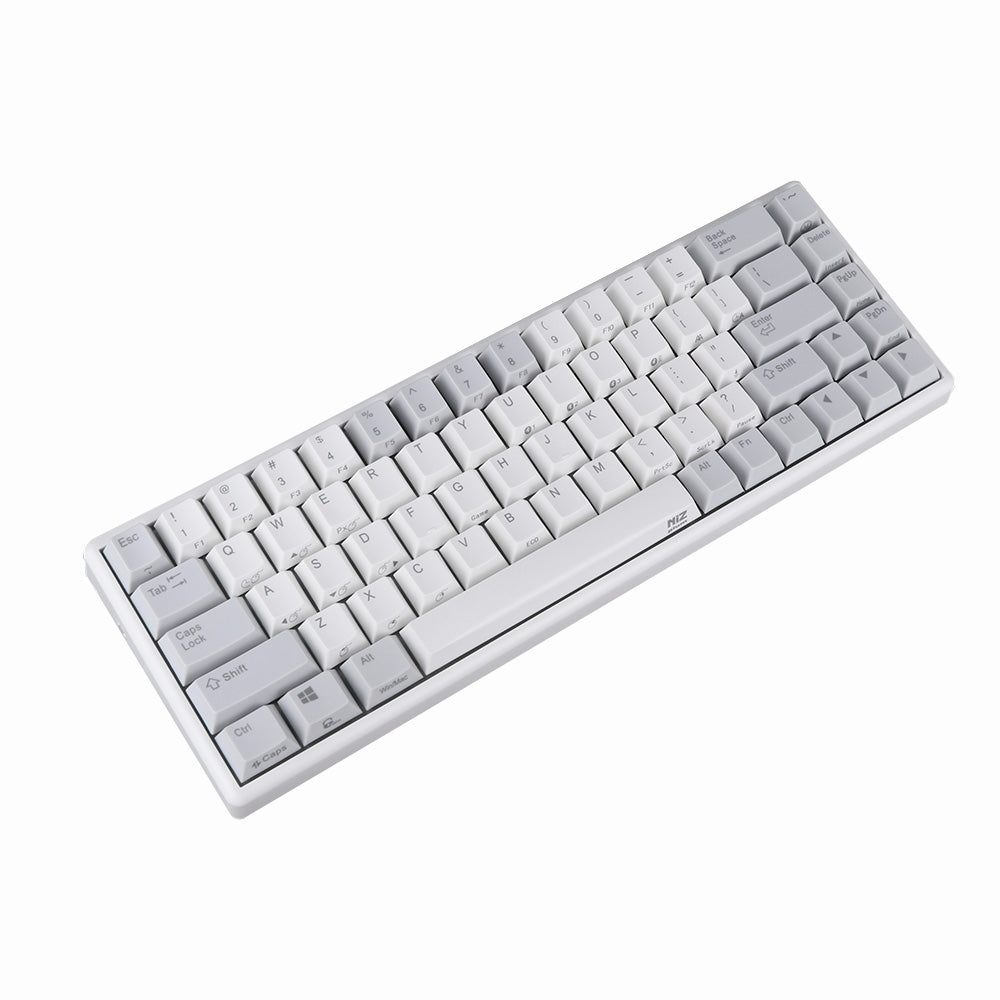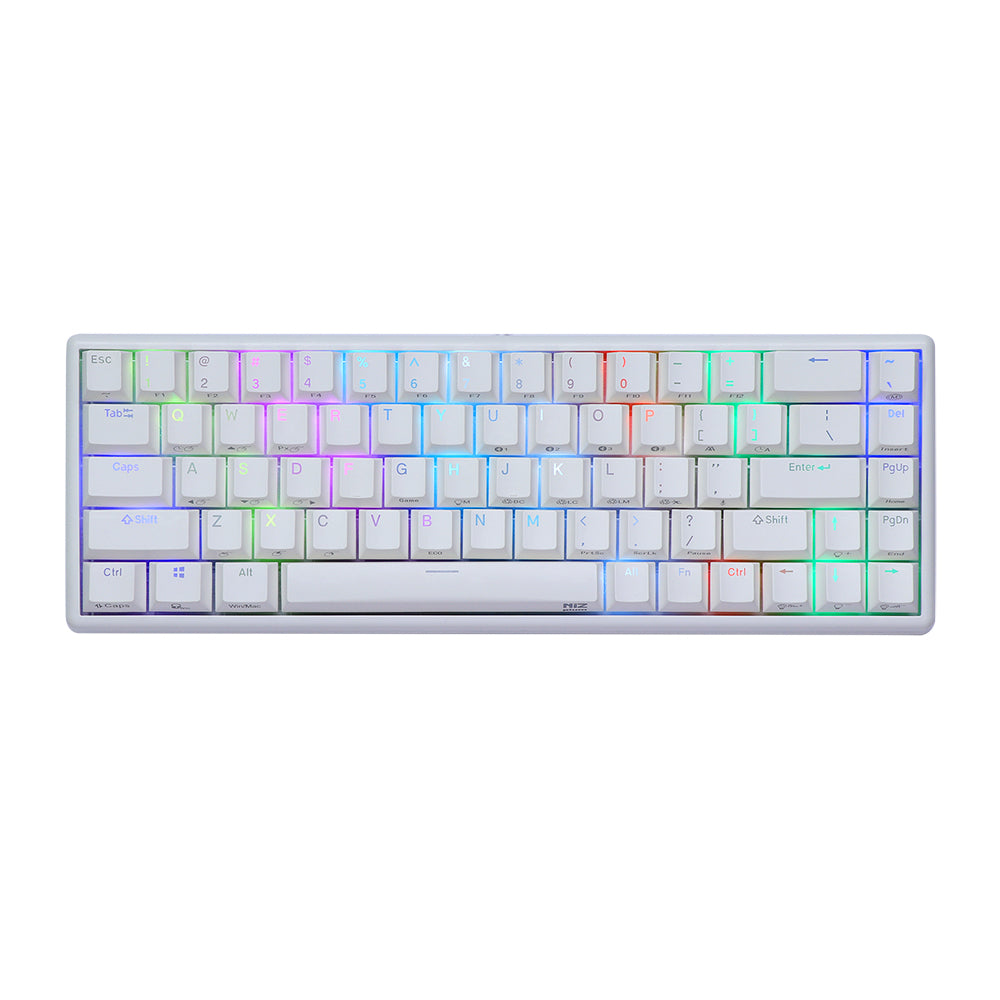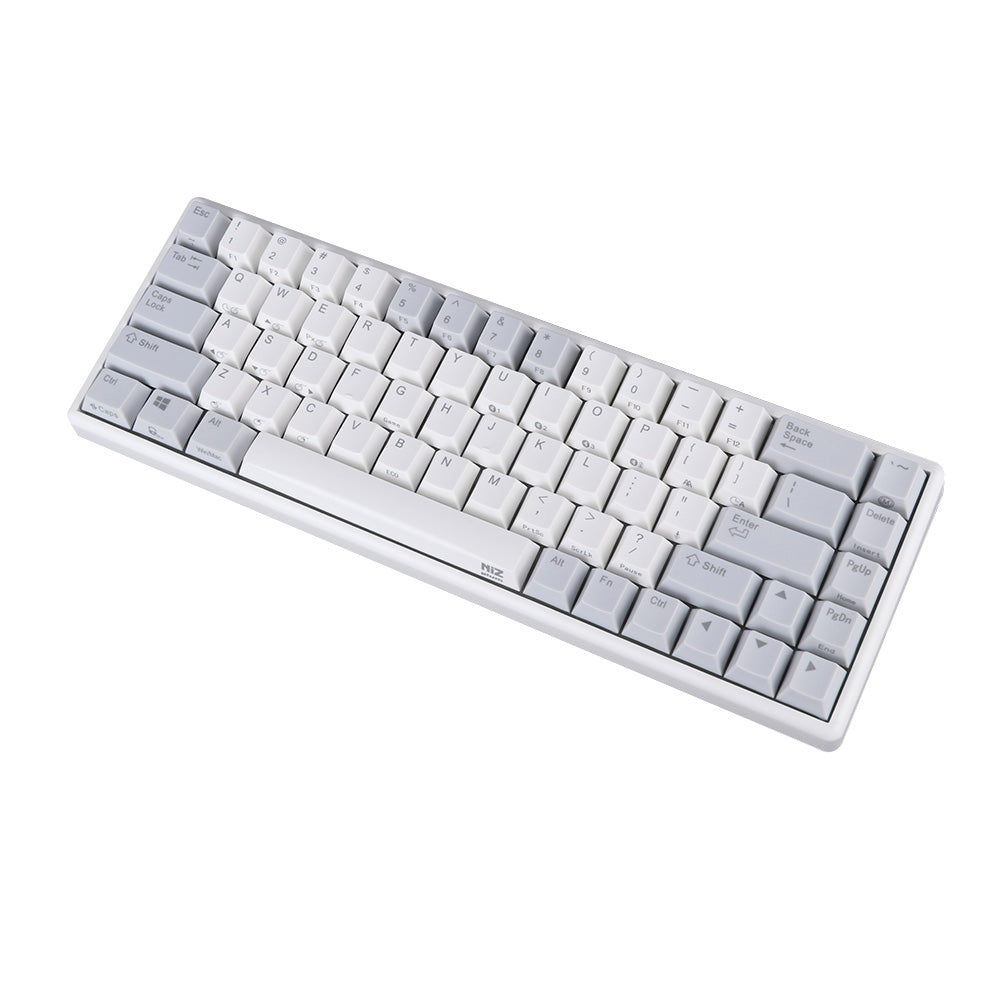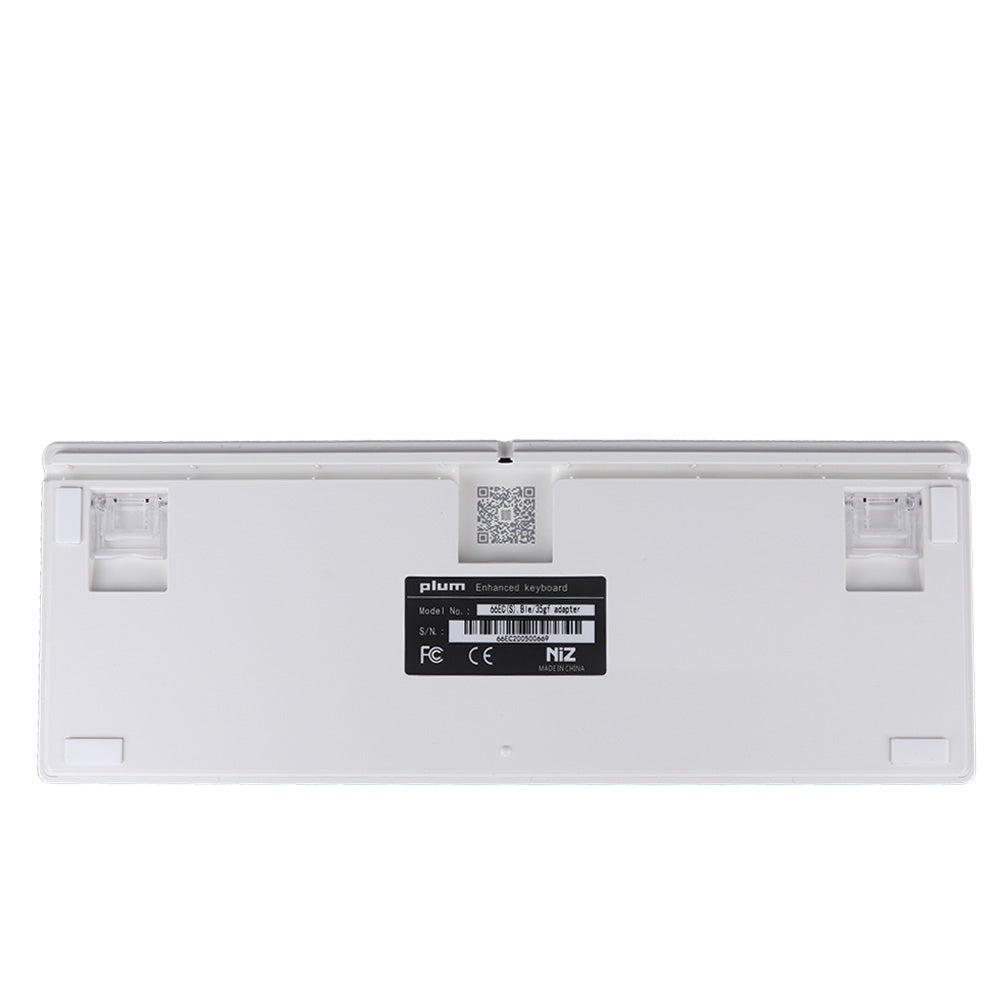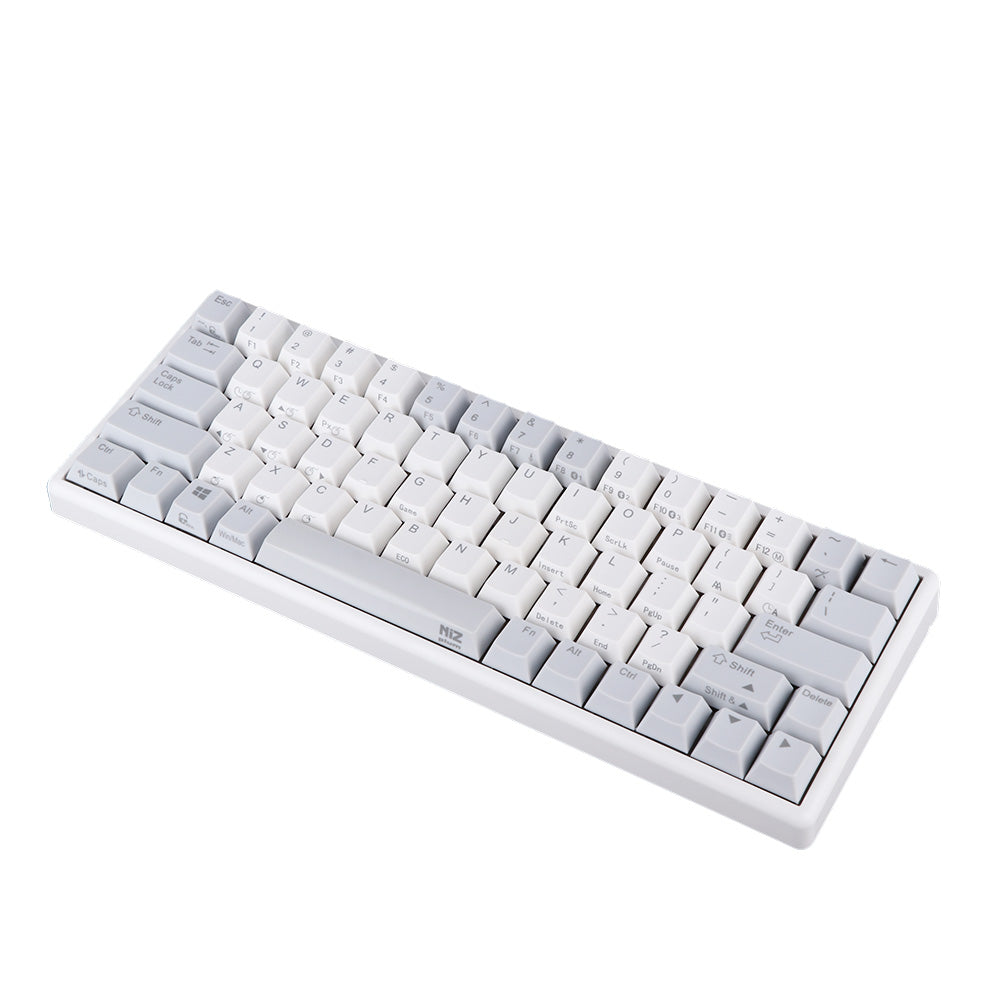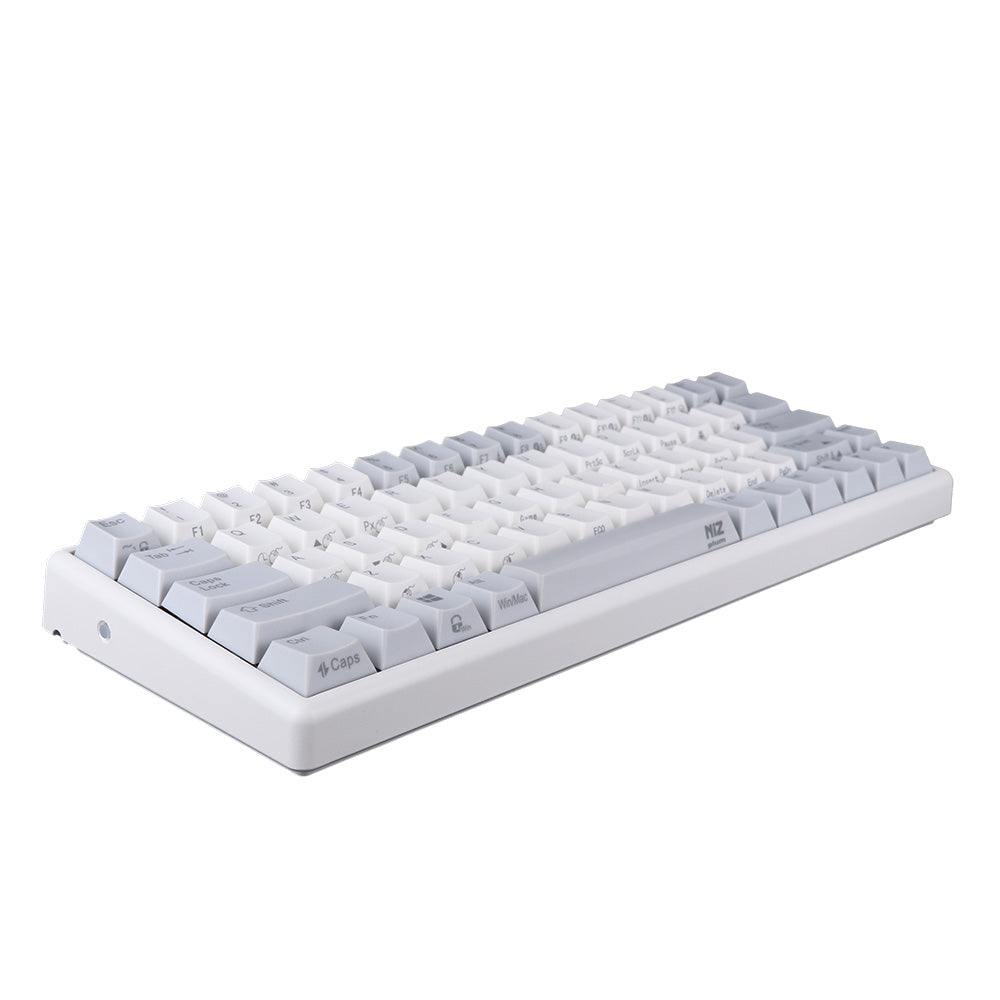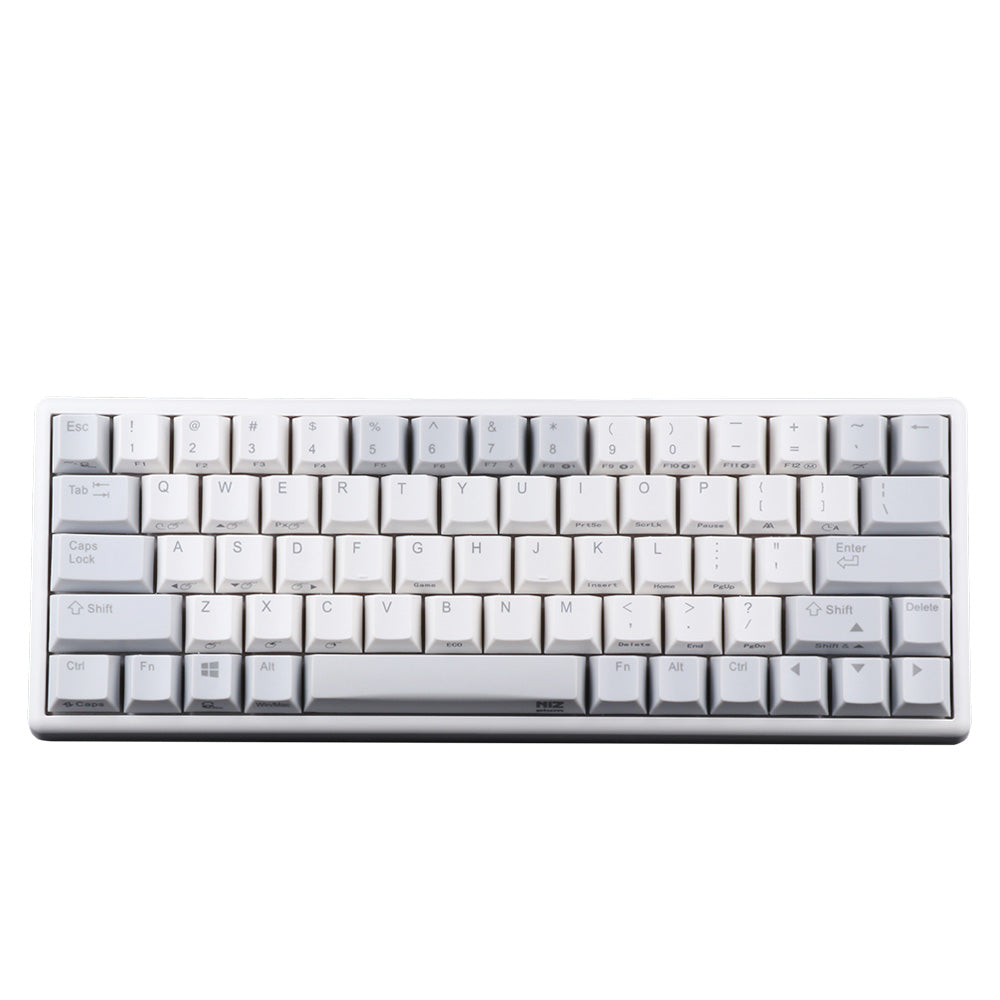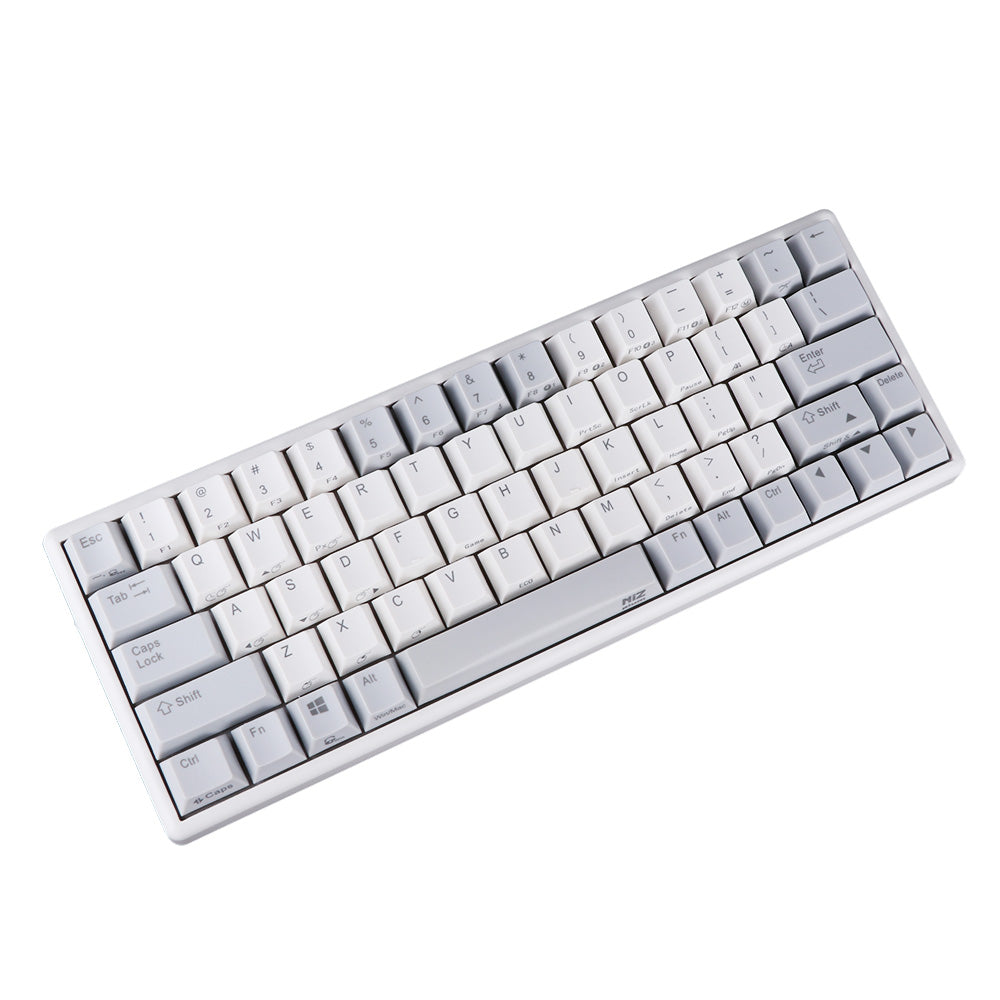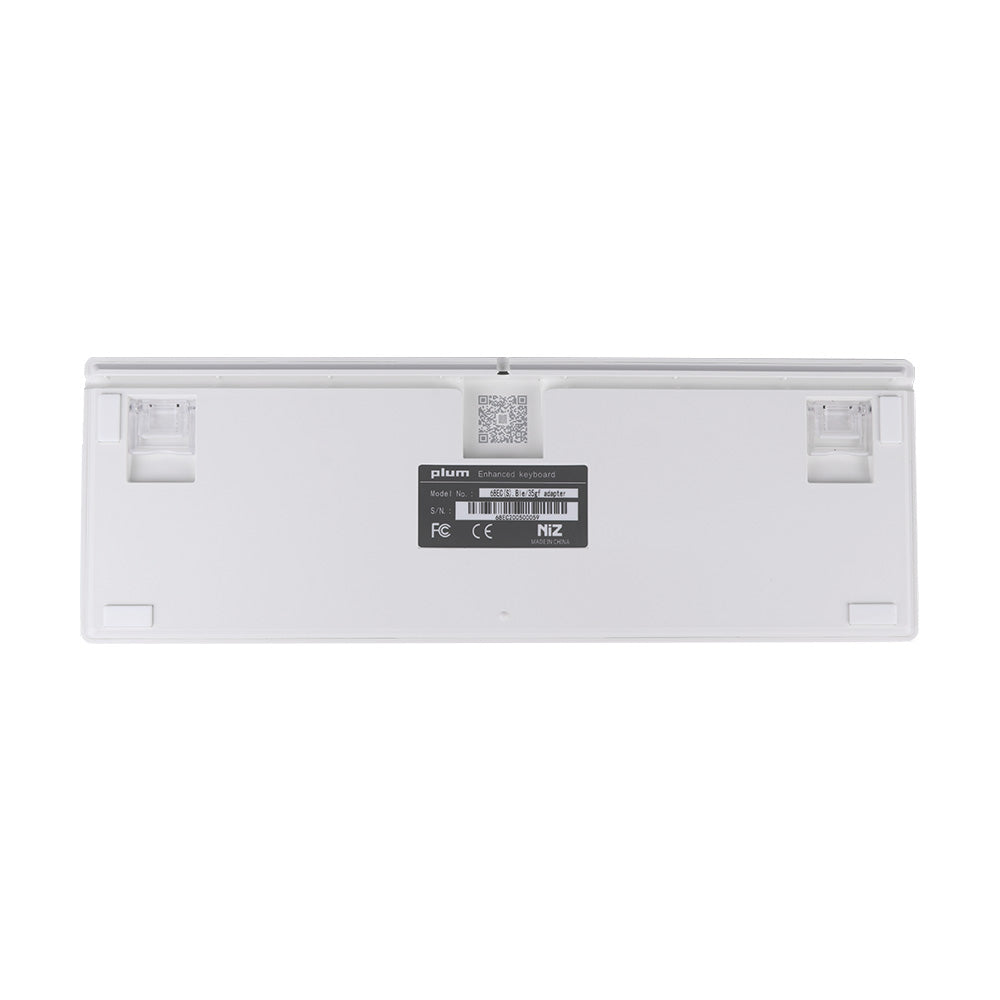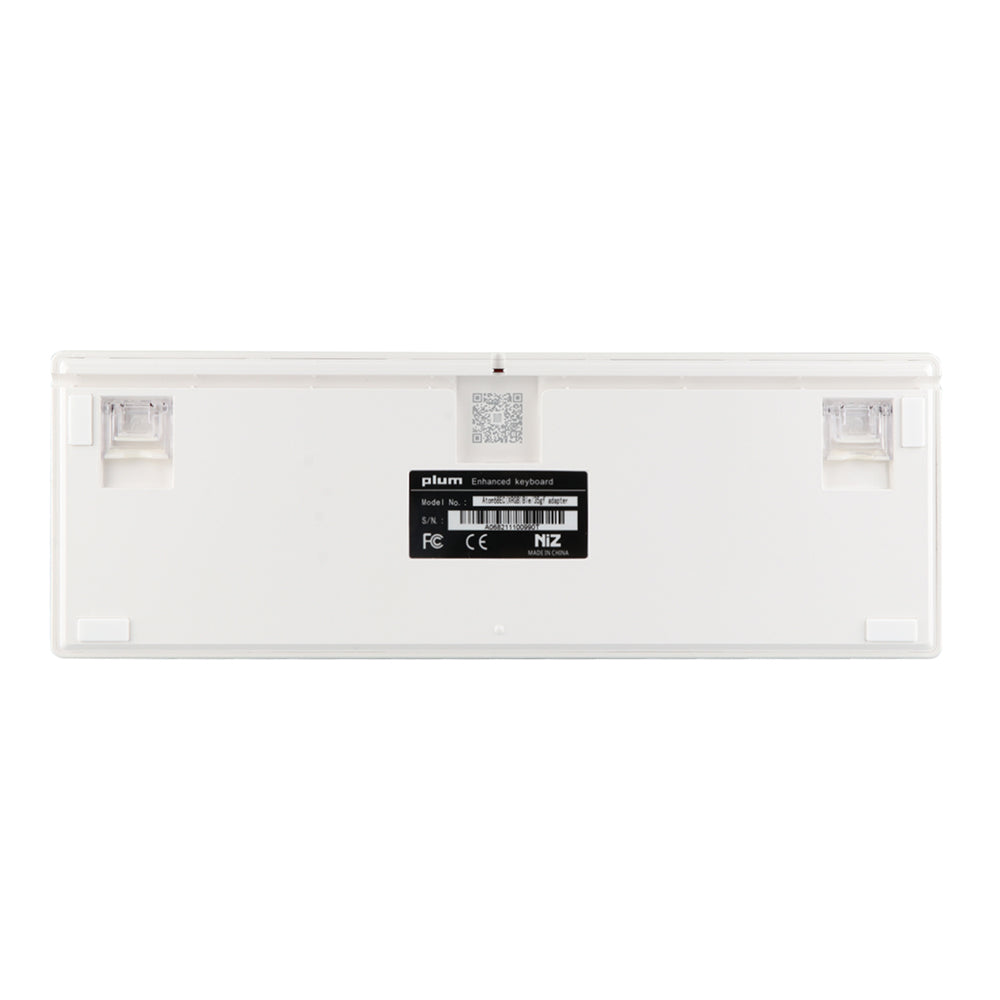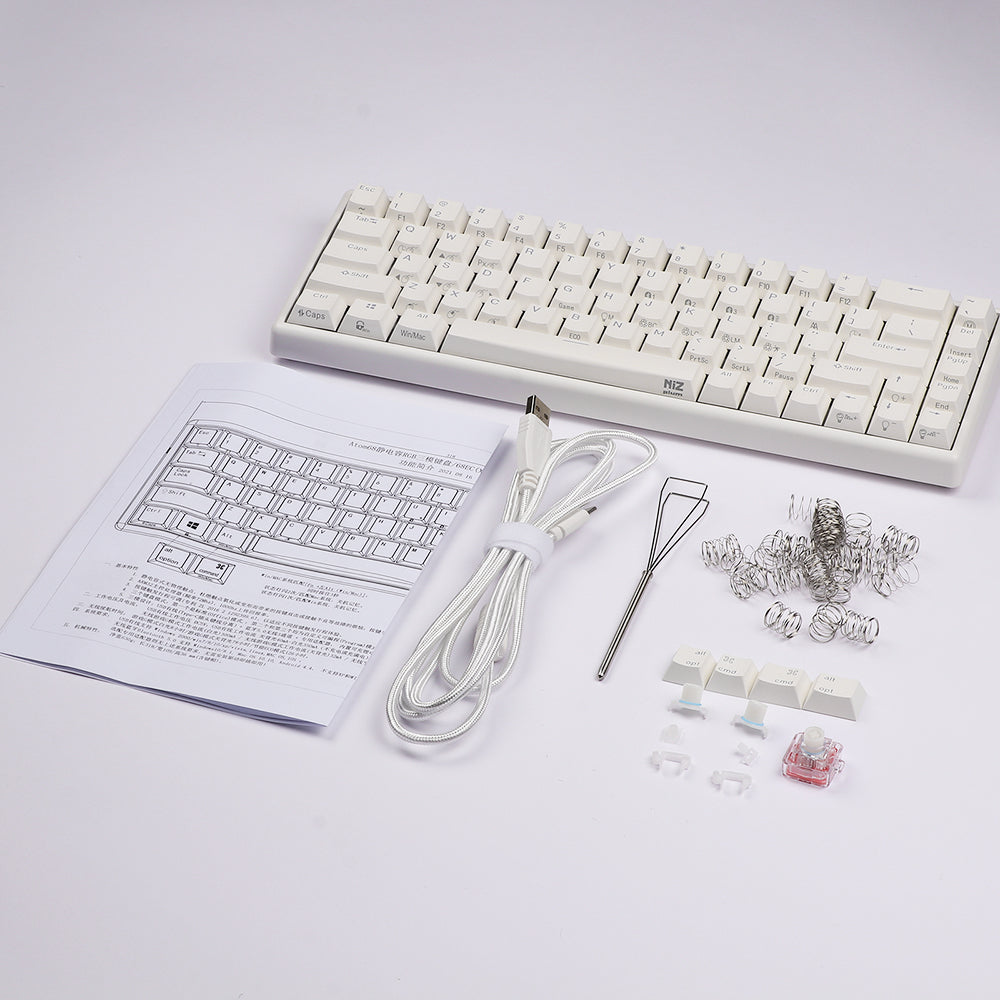 NiZ Plum Atom66/68 Wireless 2021 Ver.
Bluetooth Keyboard for Laptop PC Gamers (68-Key)
Niz Plum Atom66/68 Keyboard
Sale price
$179.20
Regular price
$224.00
Free standard shipping to most countries
Enjoy free shipping to most countries*. Please refer to our
shipping FAQ
to see if you apply.
Covid-19 Shipping Delay Notice
Shipping may be delayed due to covid-19 depending on your country regulations.
Niz Plum Atom66/68 Keyboard
Utilizing electro-capacitive key switches, the NiZ Plum Atom66 combines the silent operation of a rubber dome keyboard with the reliability and tactility of a mechanical keyboard. The construction consists of a rubber dome that houses a slider, over which is a coiled spring and a printed circuit board. The result: limited resistance from a soft tactile bump, and individually weighted keys for a consistent feeling.
PBT Keycaps
 Outfitted with durable PBT keycaps, the board is durable and resistant to the oils that build up from your fingertips over time.
Programmable Keyboard
If you want to adjust the layout, feel free: It's programmable and macro-compatible as well. Built with the latest USB-C connection, it's fast and efficient.
Technical Specifications
Switches
Electro-capacitive switches
Backlight
Programmable RGB backlighting (RGB version only)
Others
Pre-installed silencing rings Self-lubricating POM sliders
Inside the box
Keyboard
USB-C cable
Keycap Puller
Additional springs
Instruction Manual
A $230 useless brick, piece of crap.
I am writing this review not on my brand new $230 keyboard with glowing reviews all over youtube, because I have had the same experience that another reviewer detailed (by "D.L."). My keyboard worked for about 12 hours, then became completely unresponsive. No keys are registering, followed the instruction manual (which can barely be considered to be written in English). The manual it came with was in Chinese, and the instructions online could have been translated better by ChatGPT than whoever did this. Regardless, the keyboard is a brick, and I have no idea how to fix it. I tried to factory reset, but nothing happens. It's just dead. The firmware can't be upgraded and windows defender throws a conniption just trying to download these sketchy files from some random Google Drive. This was my first purchase with Epomaker and I can confidently say it will be my last. I am insulted that I was charged over $200 for a useless plastic brick. How can they justify this? It is dead after less than a day of use and there is no explanation for it, and the manual does not help at all. DO NOT BUY THIS KEYBOARD IF YOU VALUE YOUR MONEY AND/OR TIME. I recommend going to Keychron's website because they will at least provide you with customer service and proper documentation. And it'll cost you less than 50% of what this trash will run you. And it'll work longer than a day!
Dear customer,
We are so sorry for making you disappointed with us.
To better solve this case, we will contact you through email.
Please don't worry, we will take responsibility and give you a better solution.
We feel so sorry again if it causes any inconvenience brought to you.
Kind regards,
NiZ Plum Atom66/68 Wireless 2021 Ver.
Good build quality, poor connectivity
It was nice to type on stock, but even better with lubrication and replacement Topre domes. However, the Bluetooth connectivity is very poor; the signal often cuts out and keypresses are repeated or missed entirely.
Yes yes yes!
I adore these Niz Plum keyboards. Shipping directly from this site is pretty fast too.
I love my Niz Atom 68
I bought this keyboard as a daily driver for school. It's perfect.
The key switches are wonderful and noise-appropriate.
My one complaint is the actual connector is hard to reach. I thought my keyboard was broken, but it was just the physical cable connection being very stiff.
Join us on Instagram
Join our community in Instagram to keep up to date with our news, product releases, sales and giveaways!