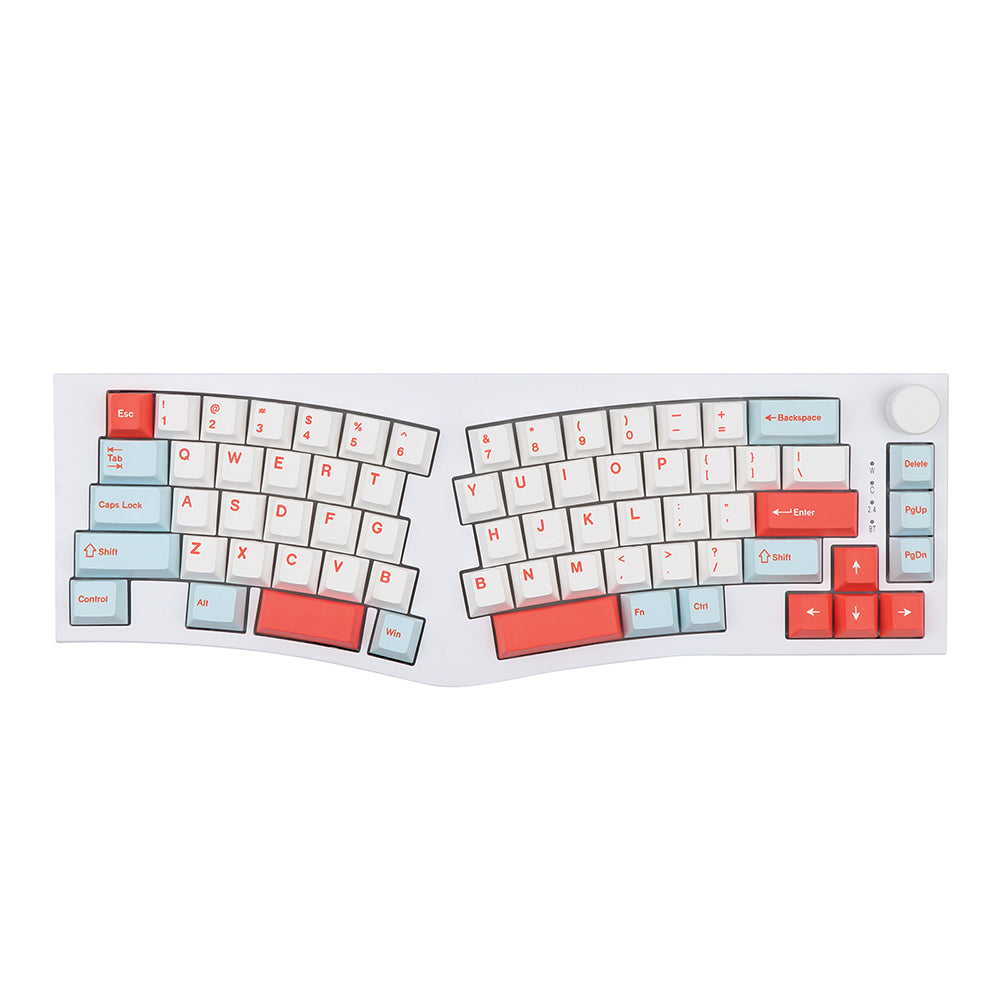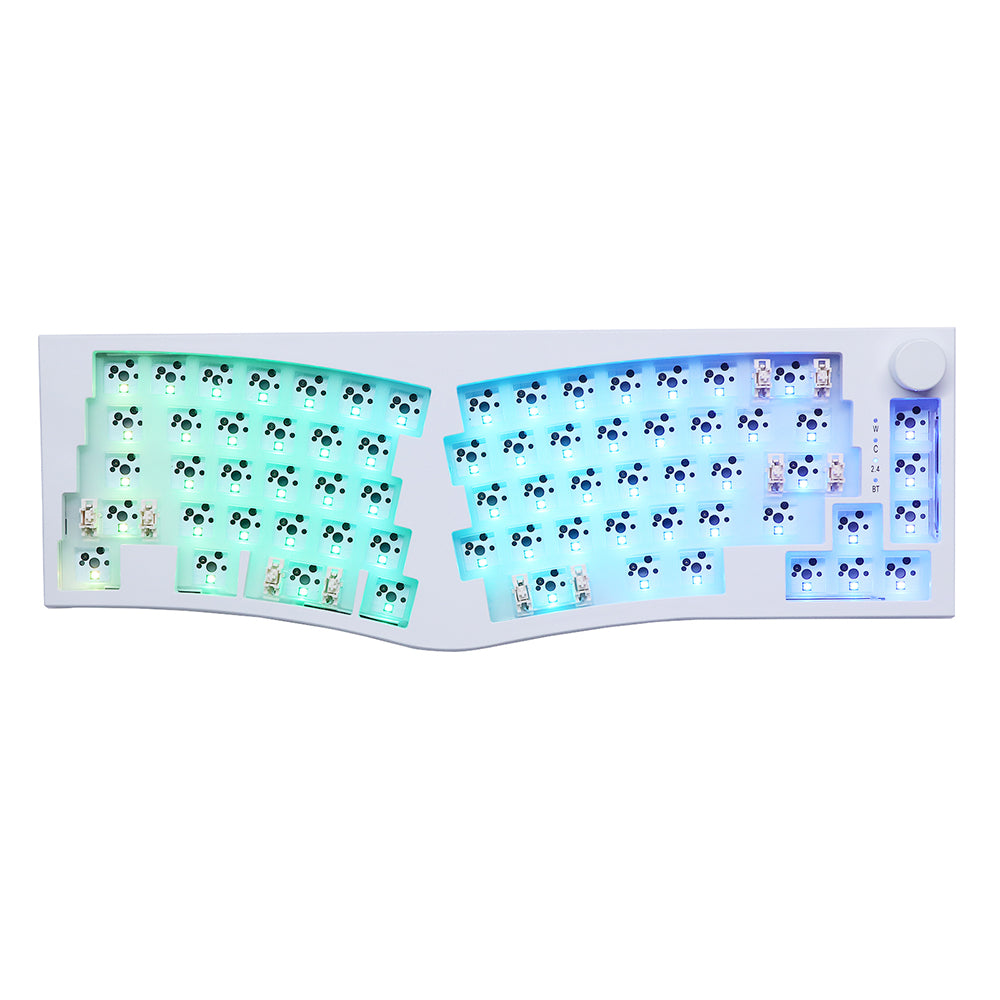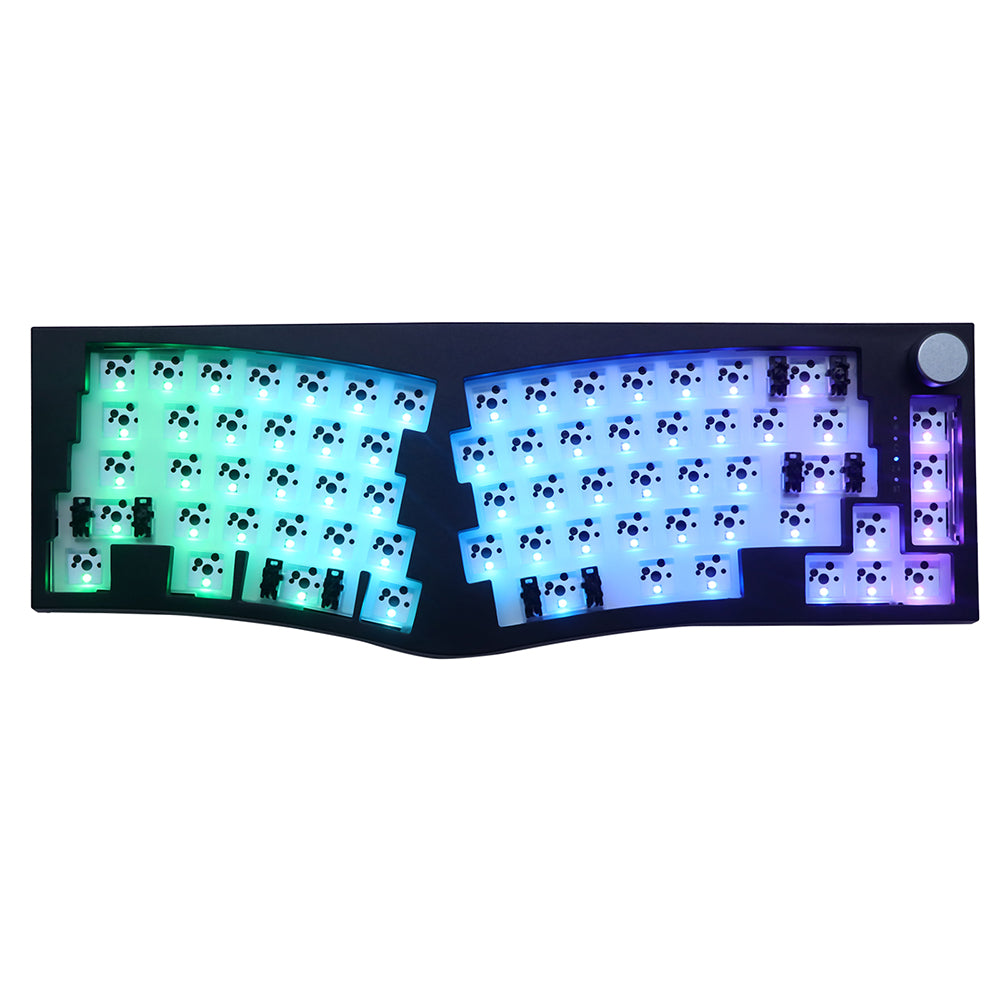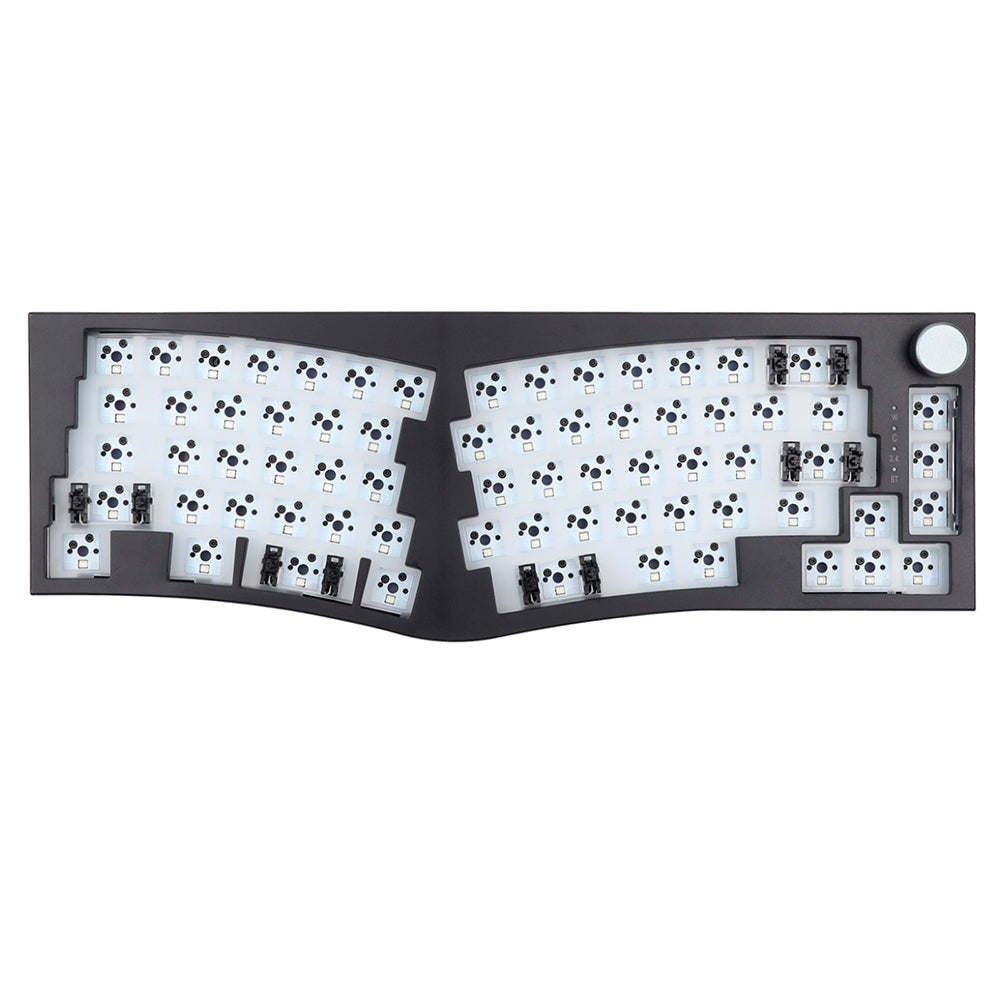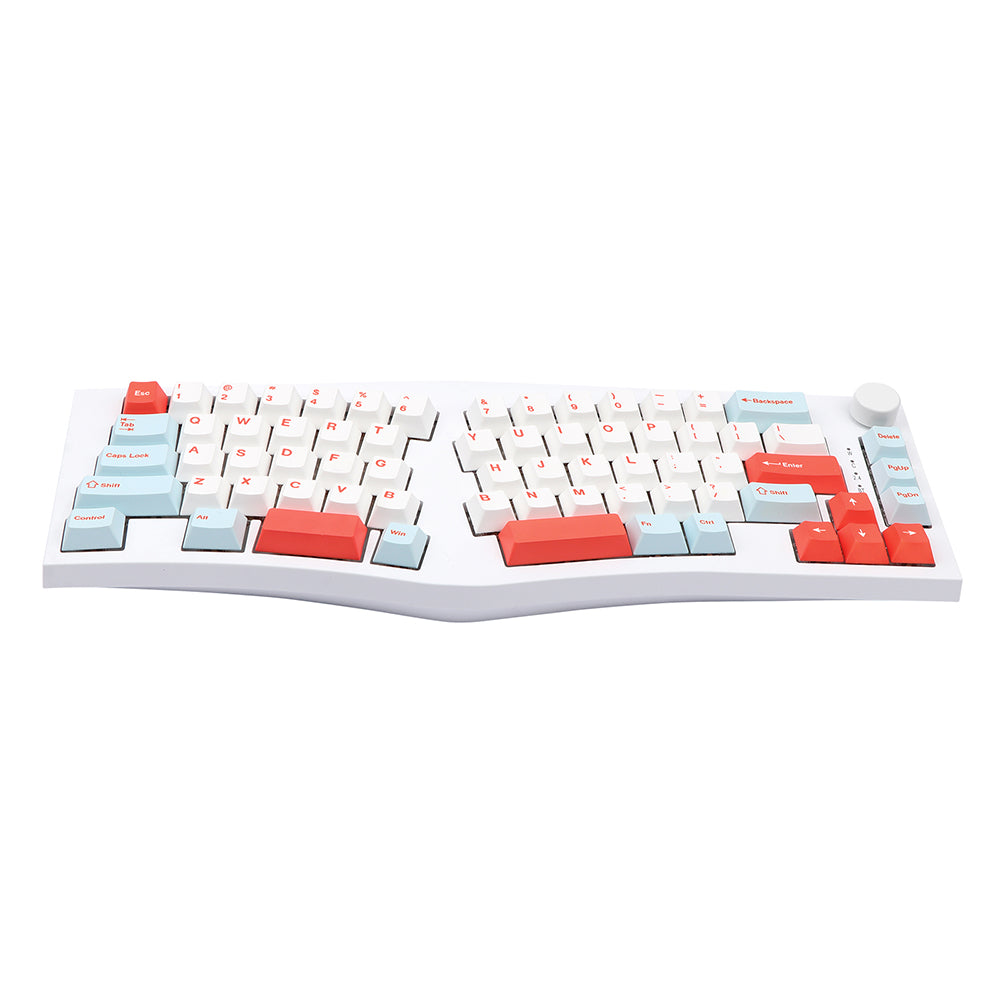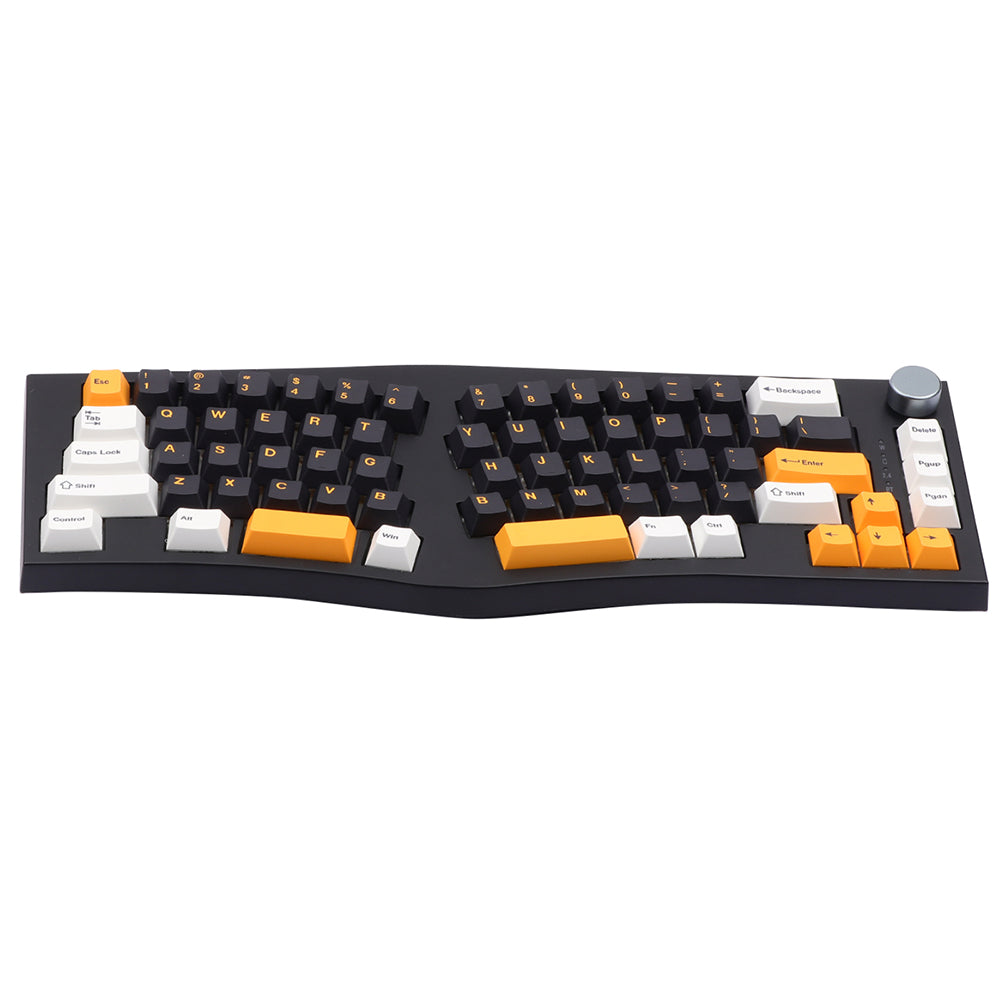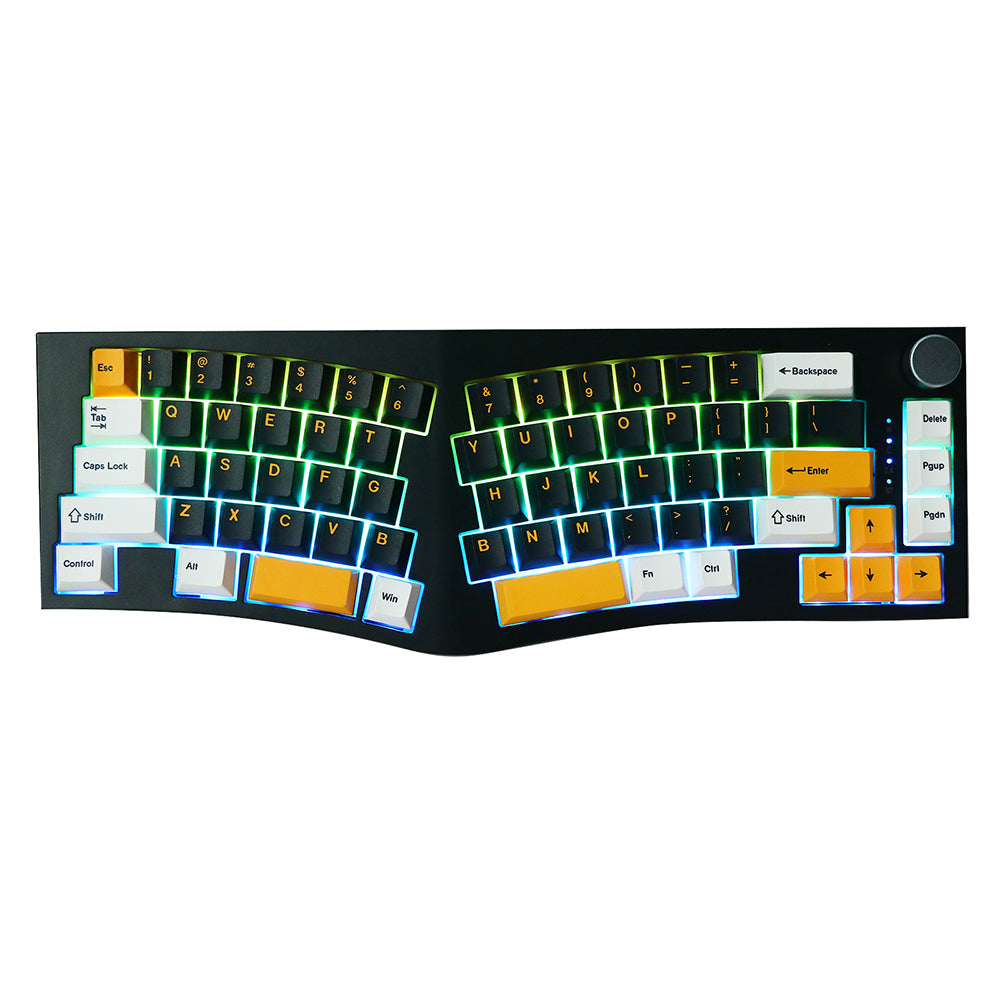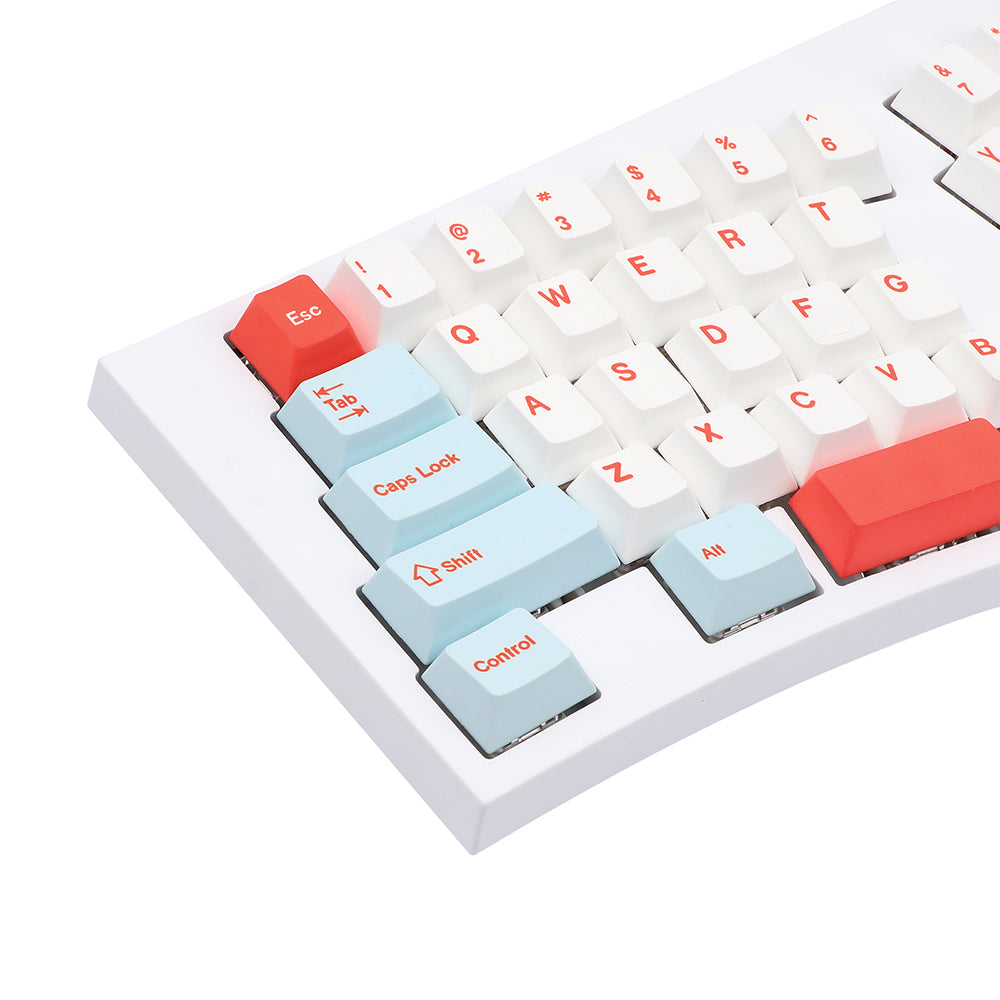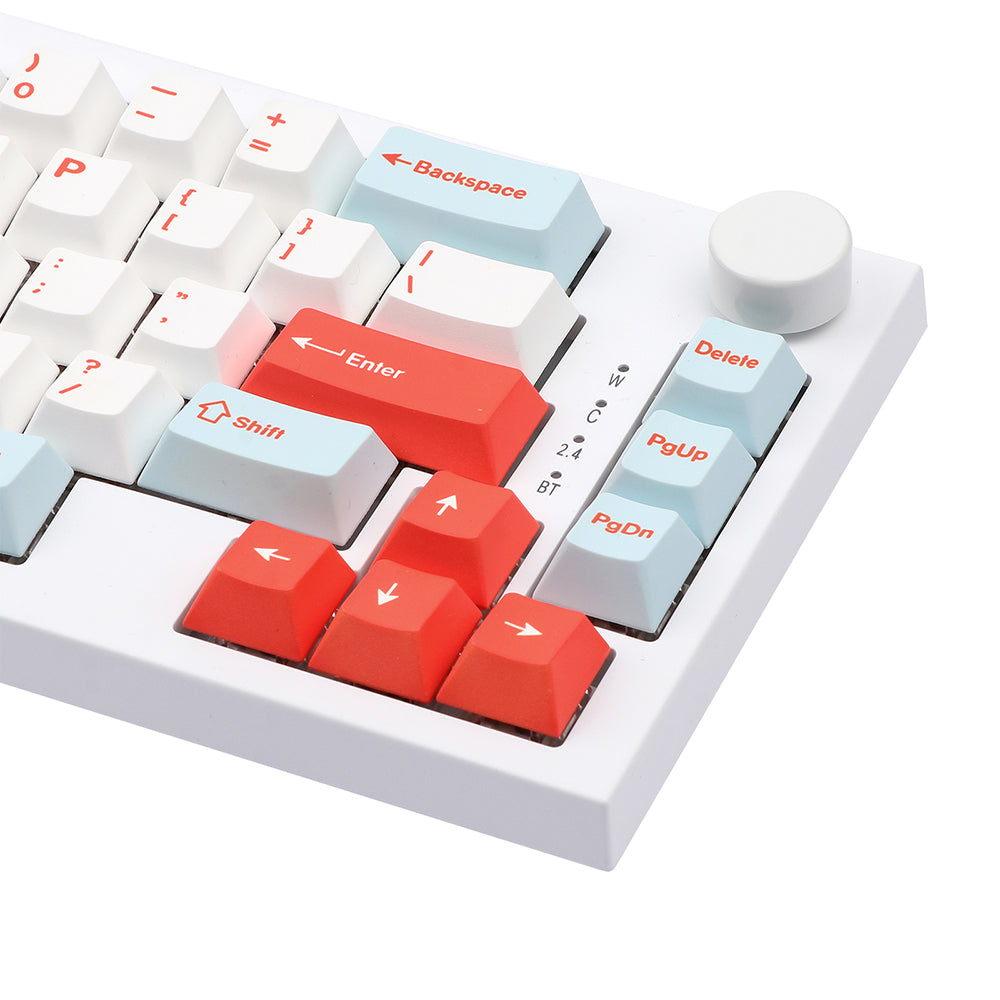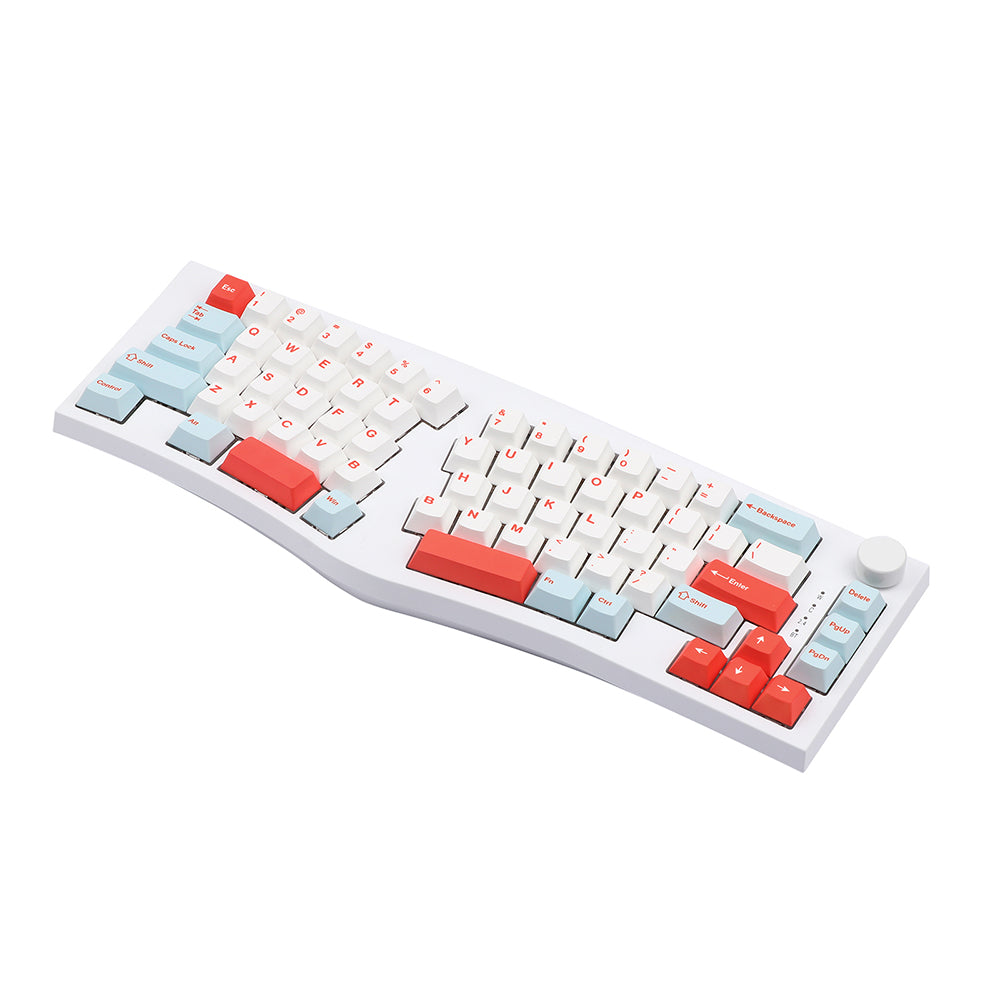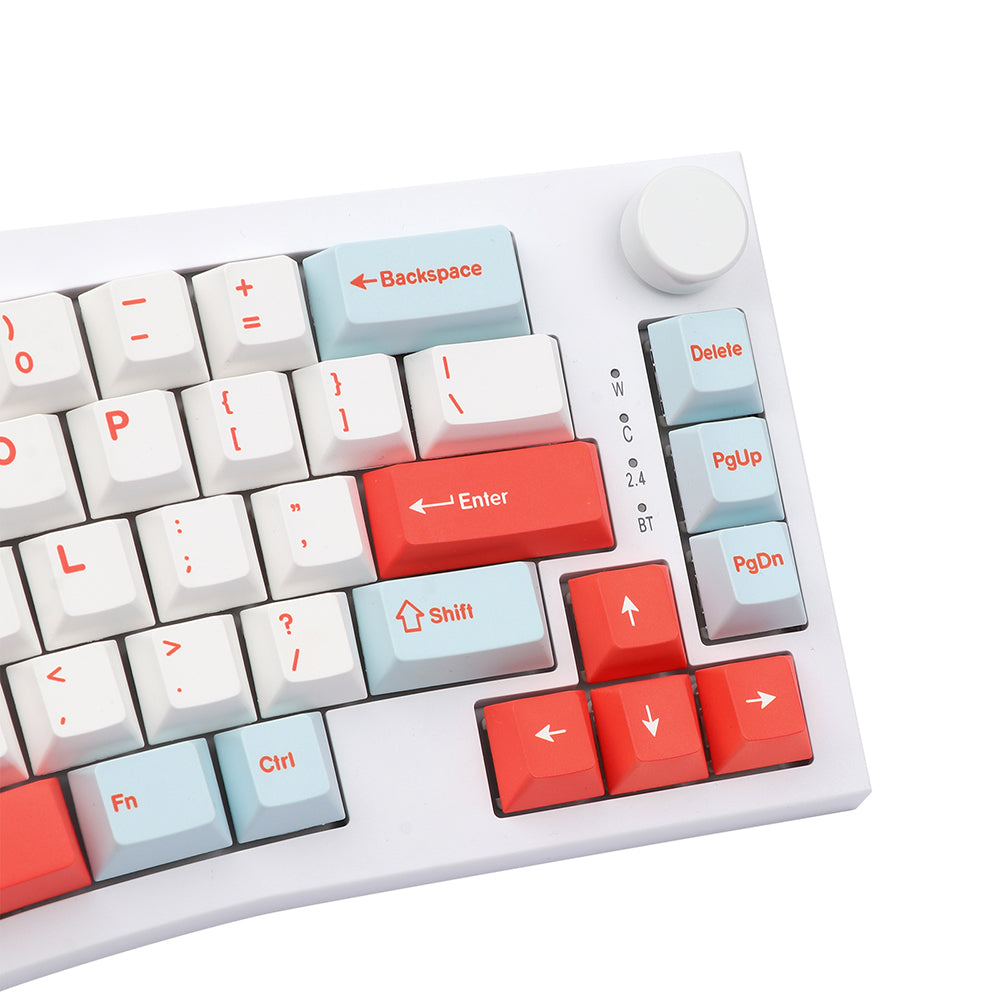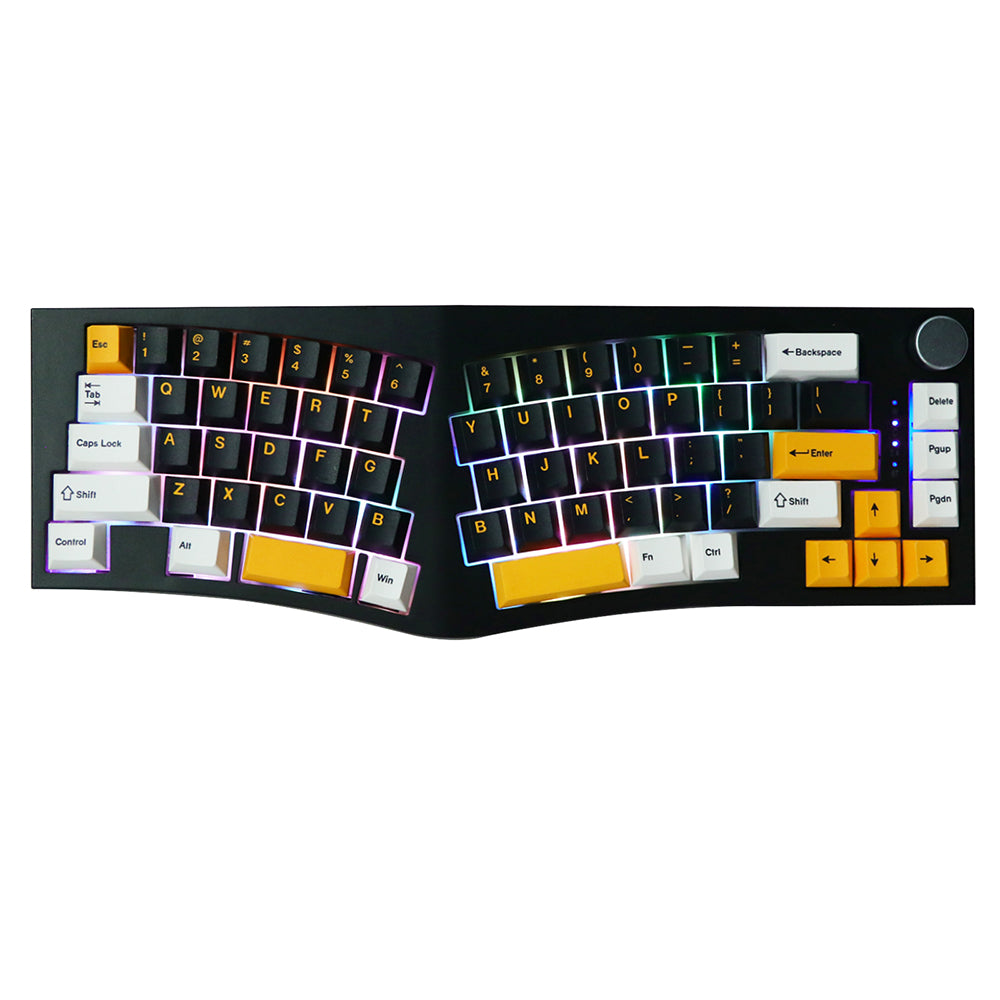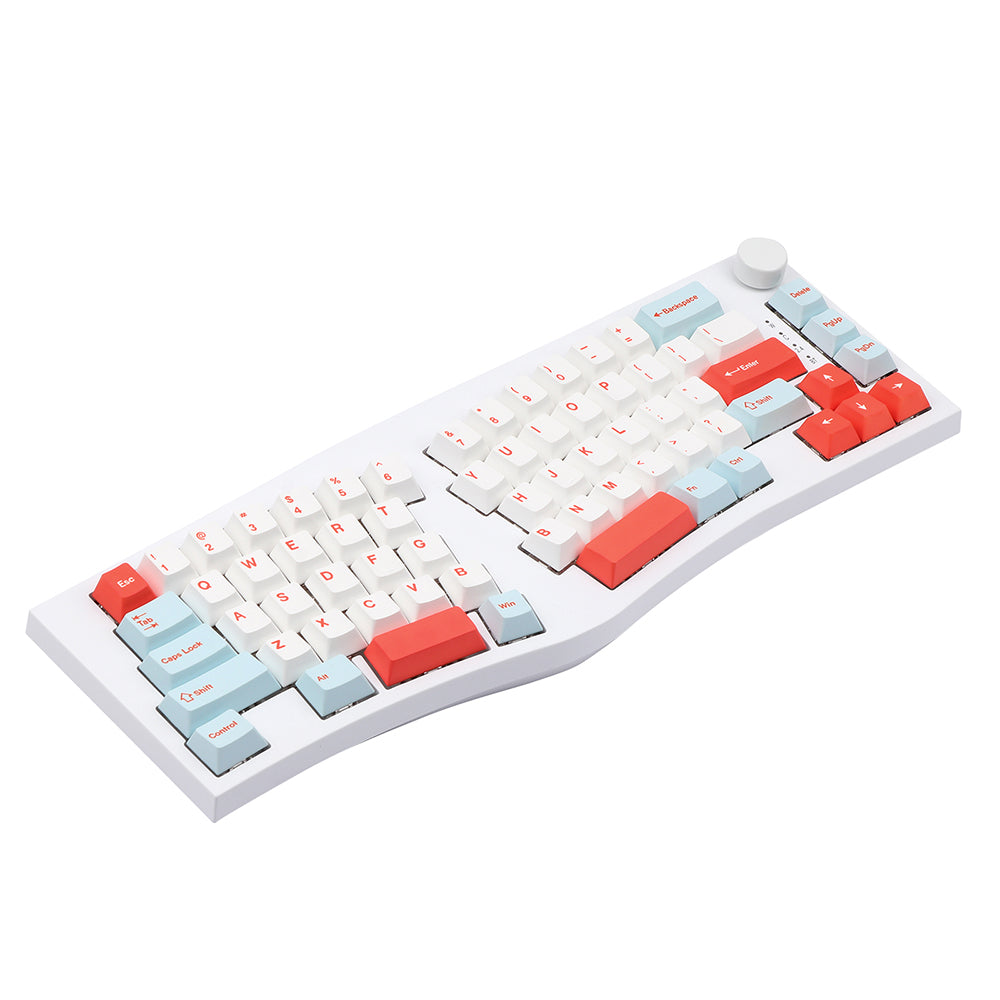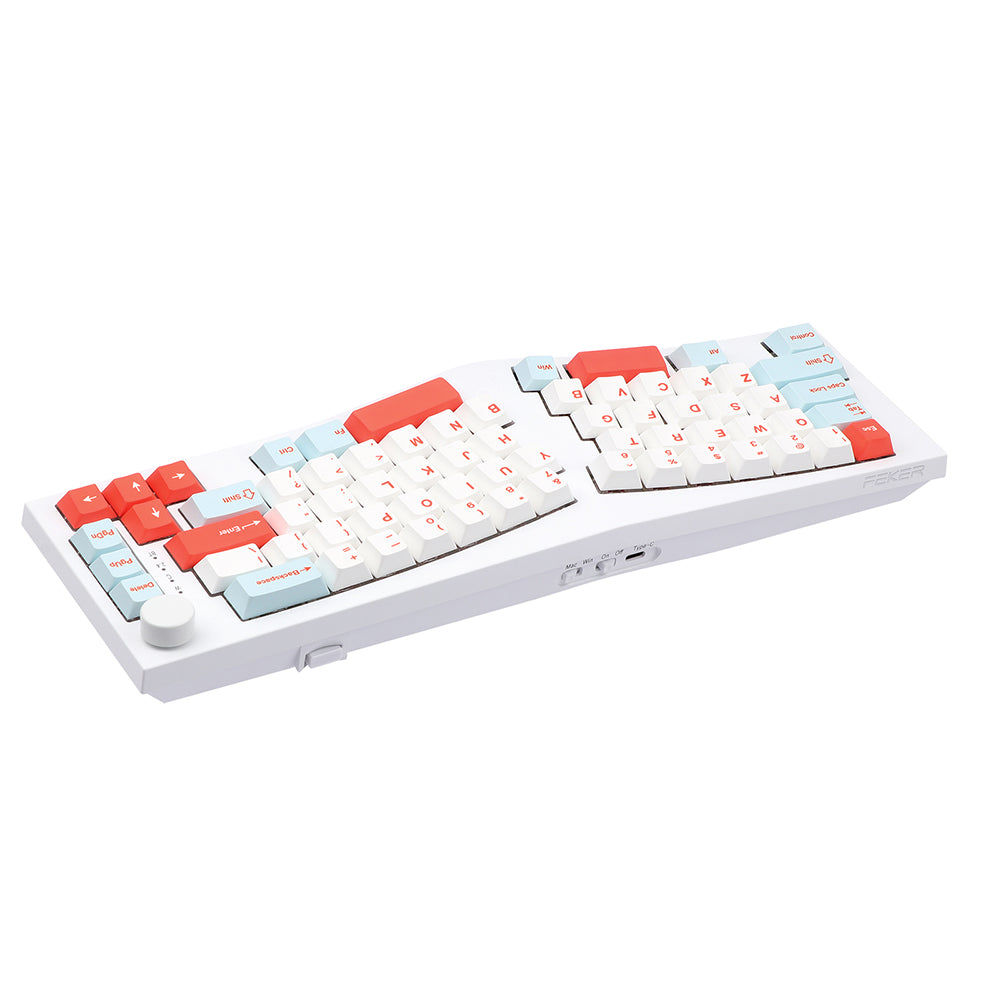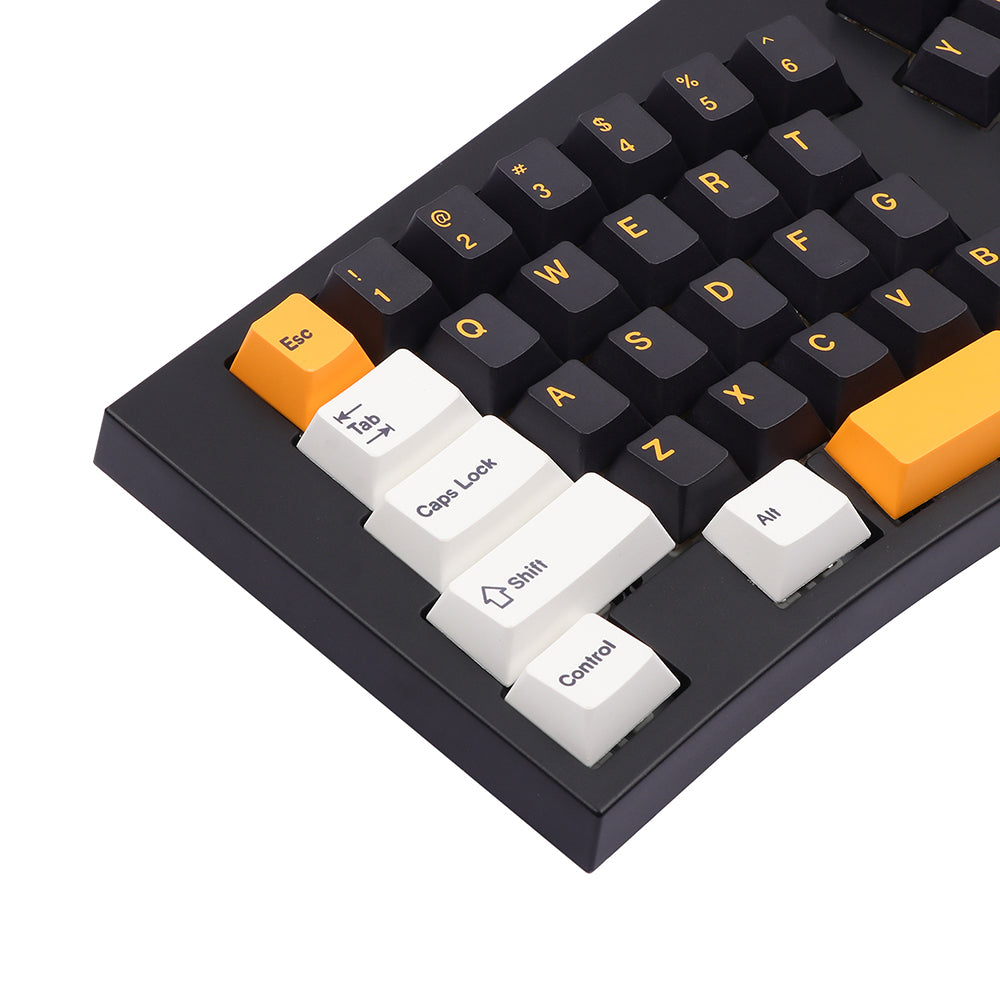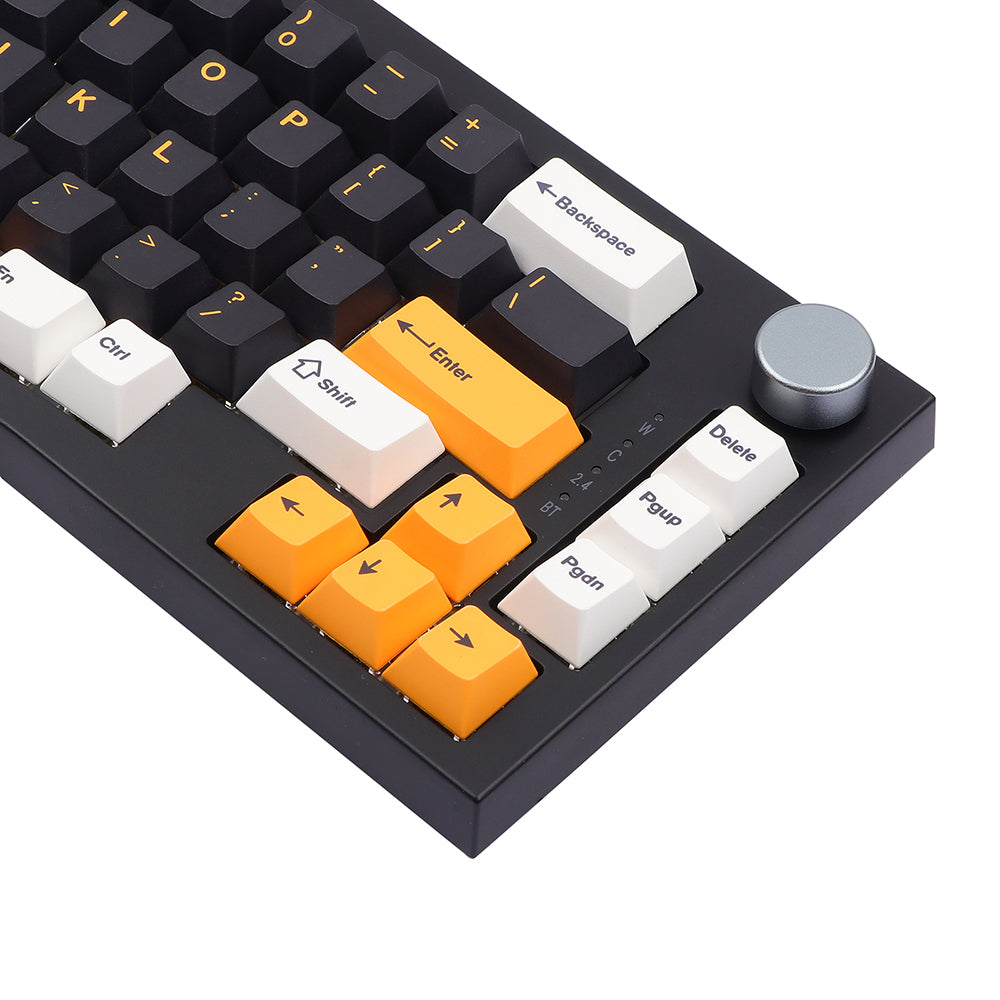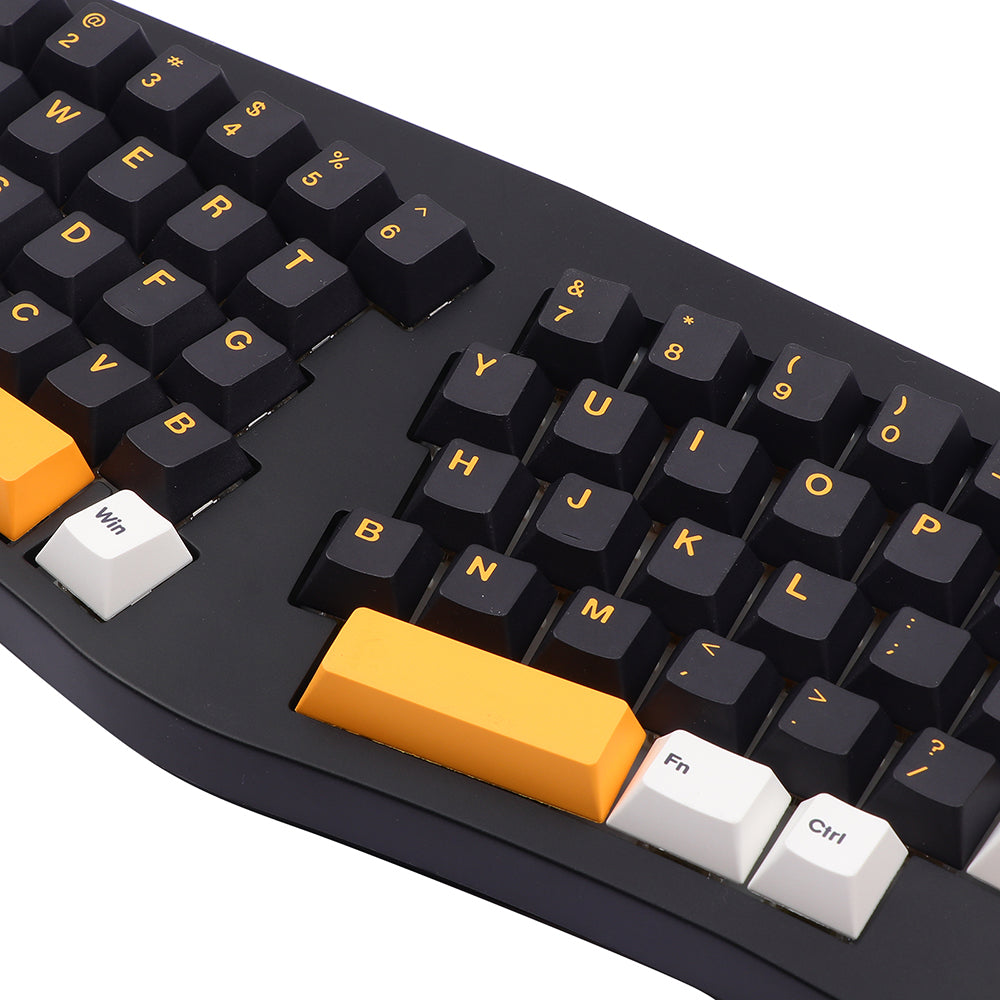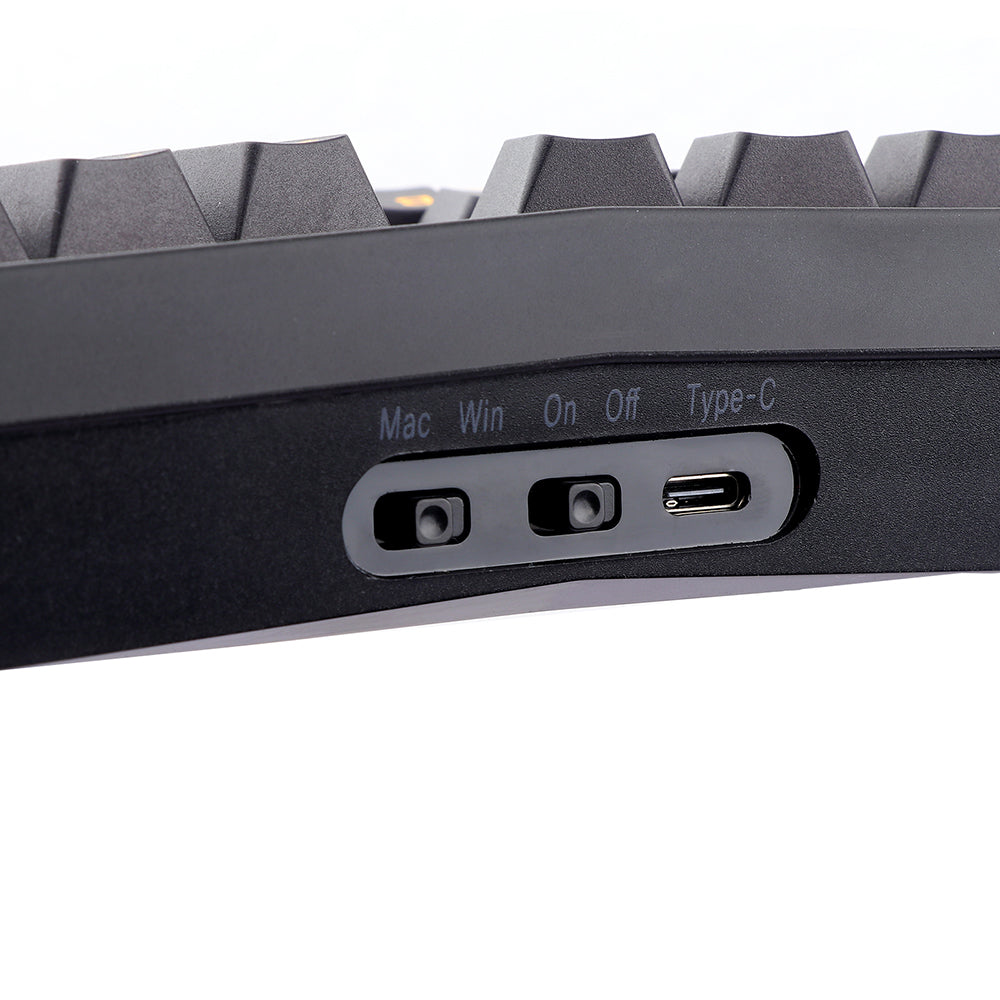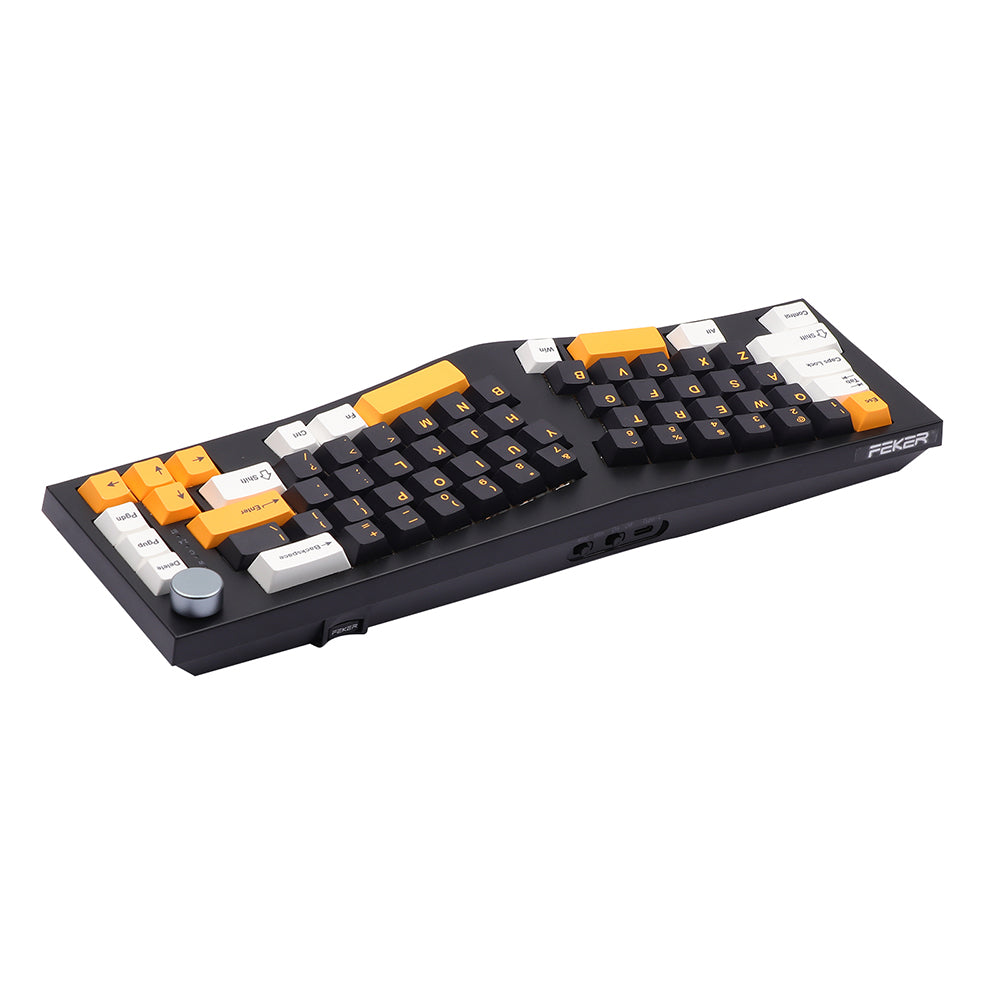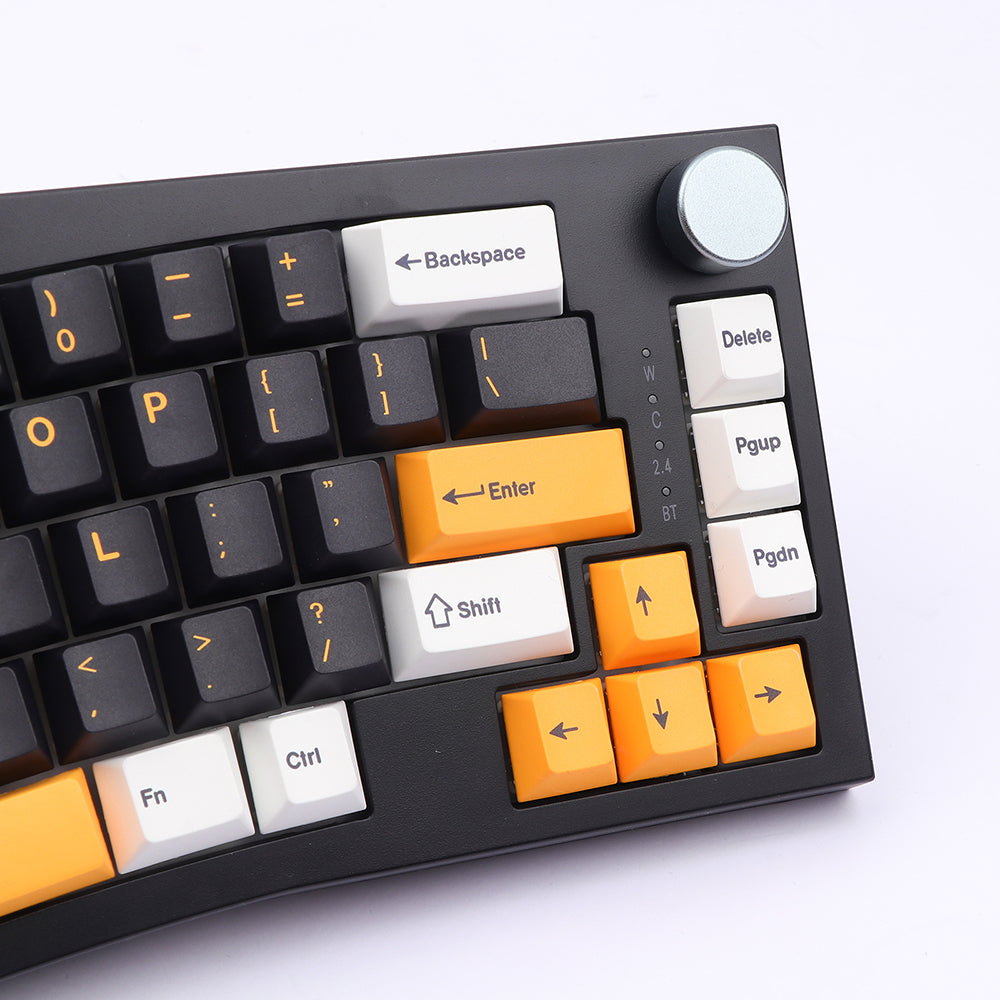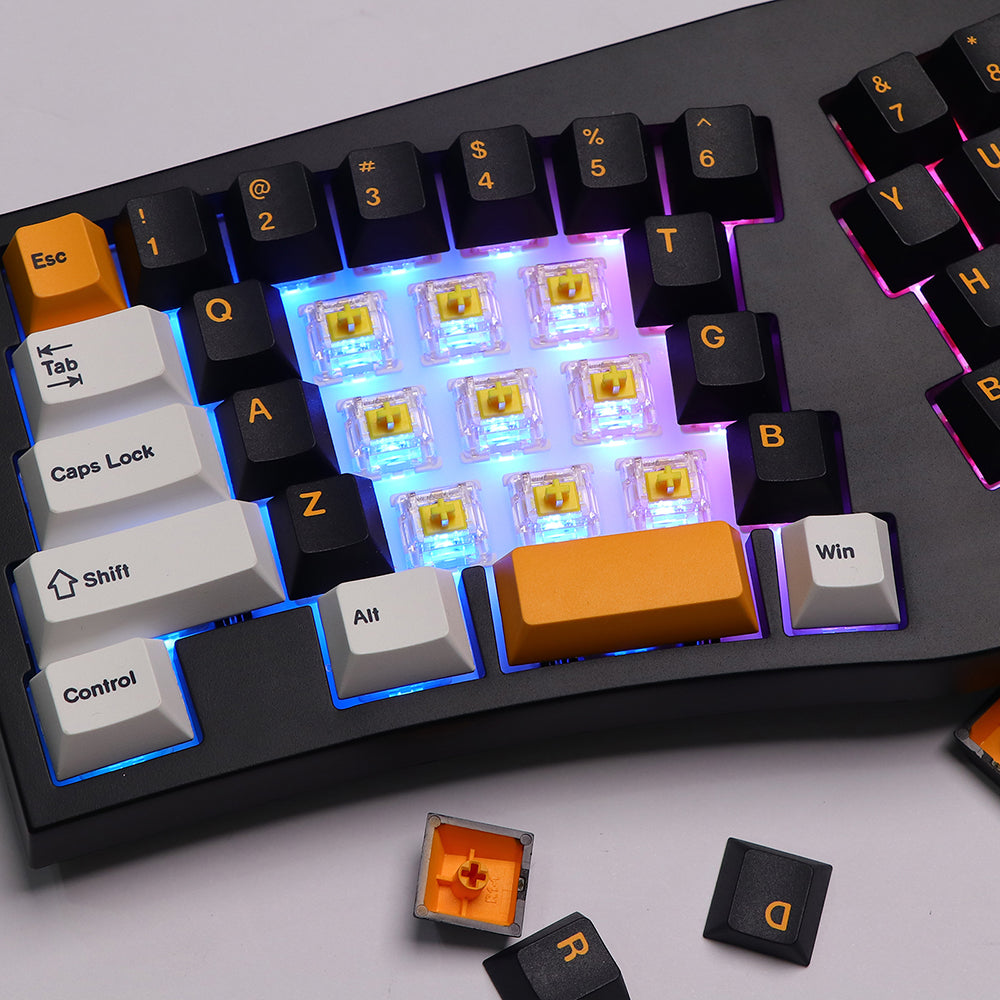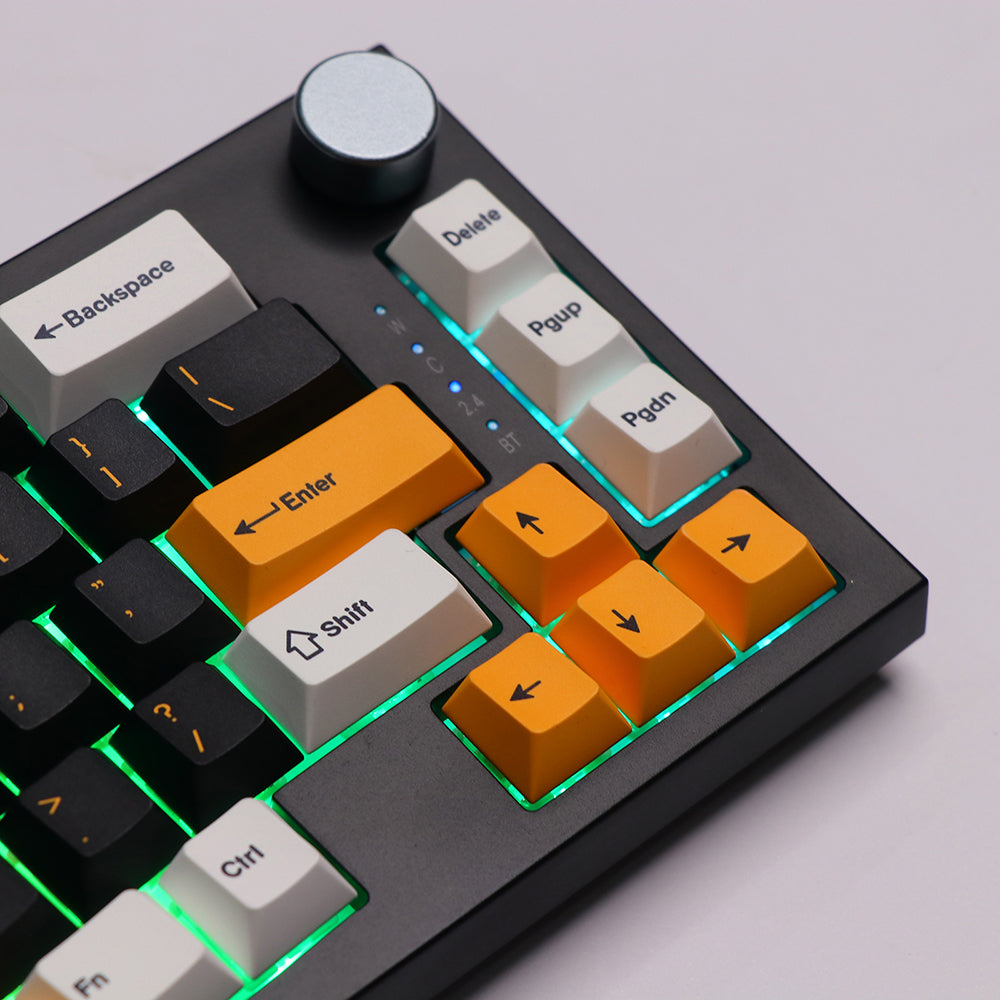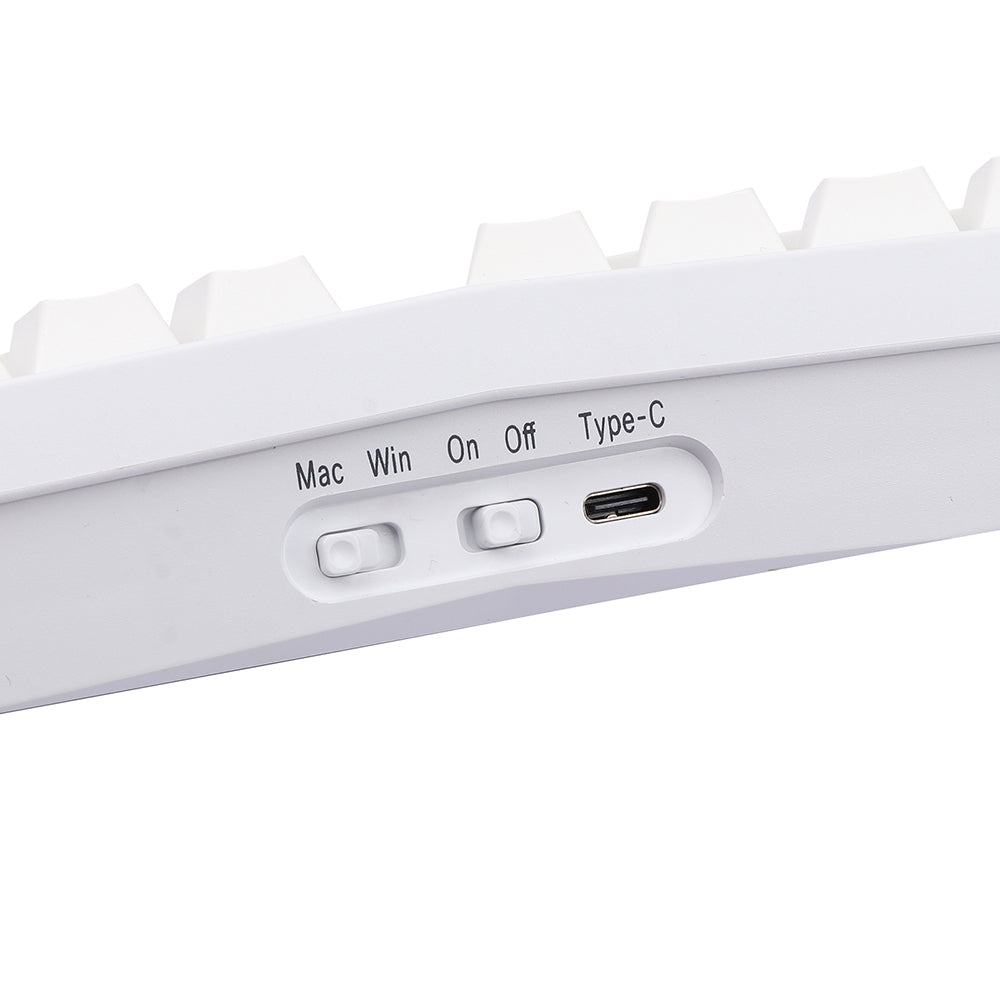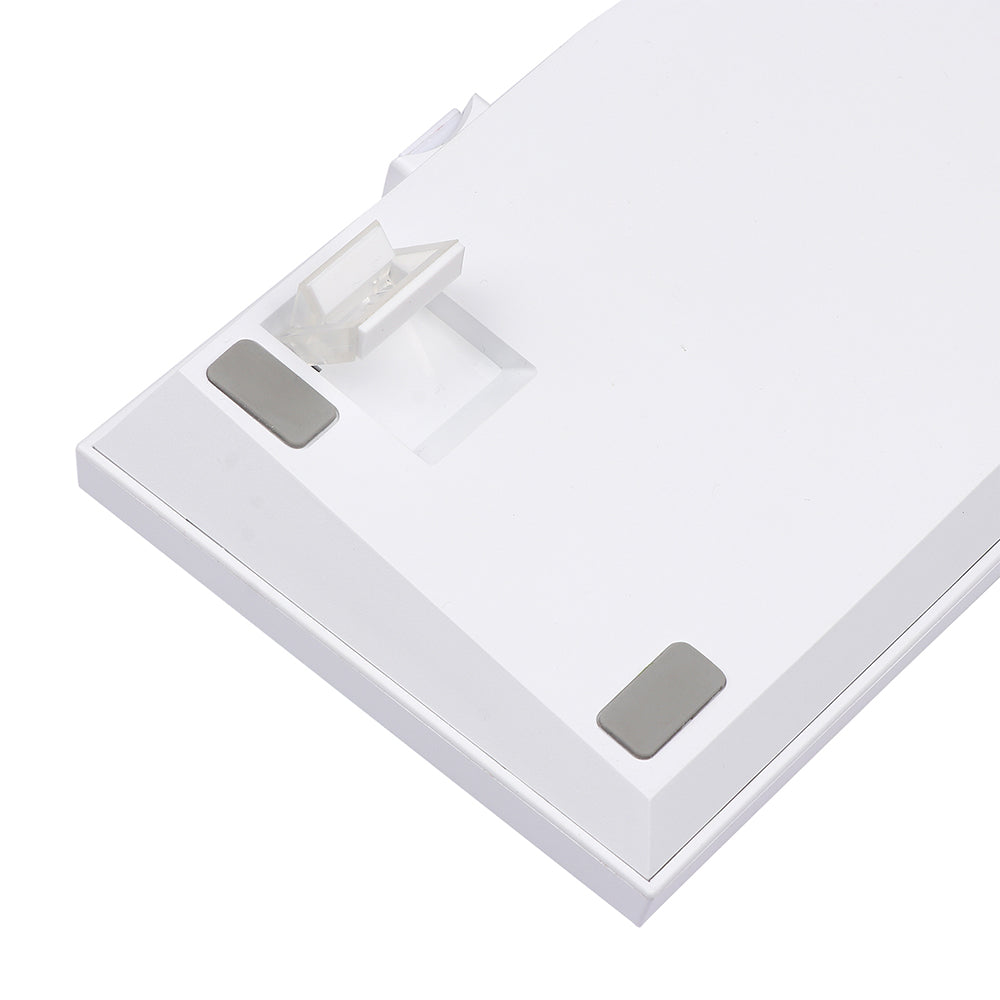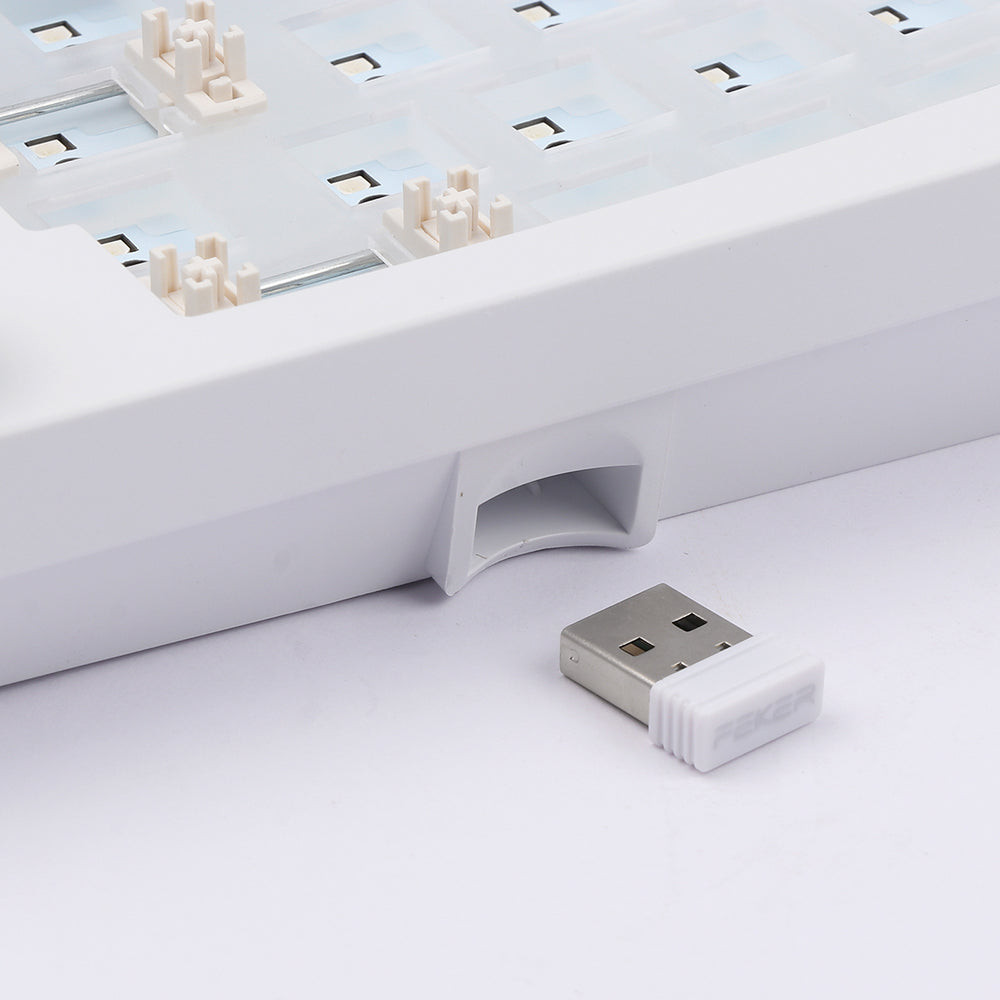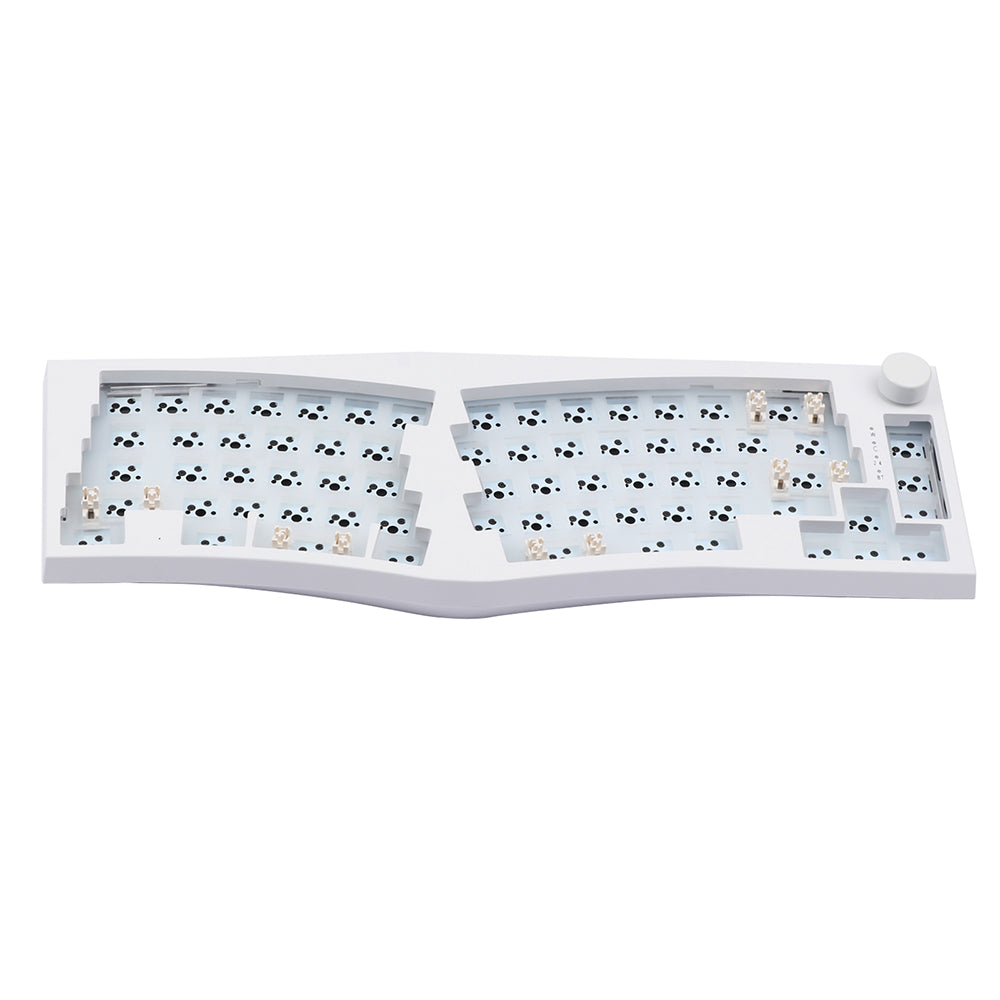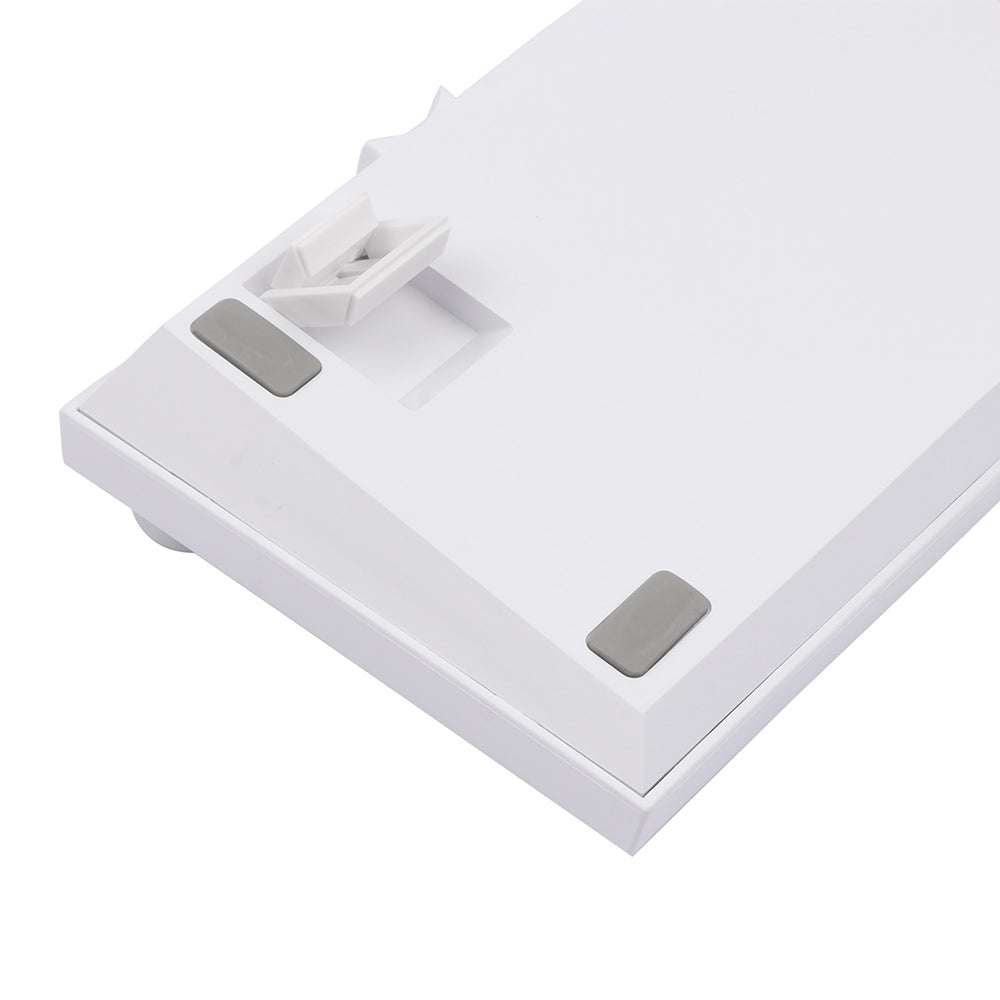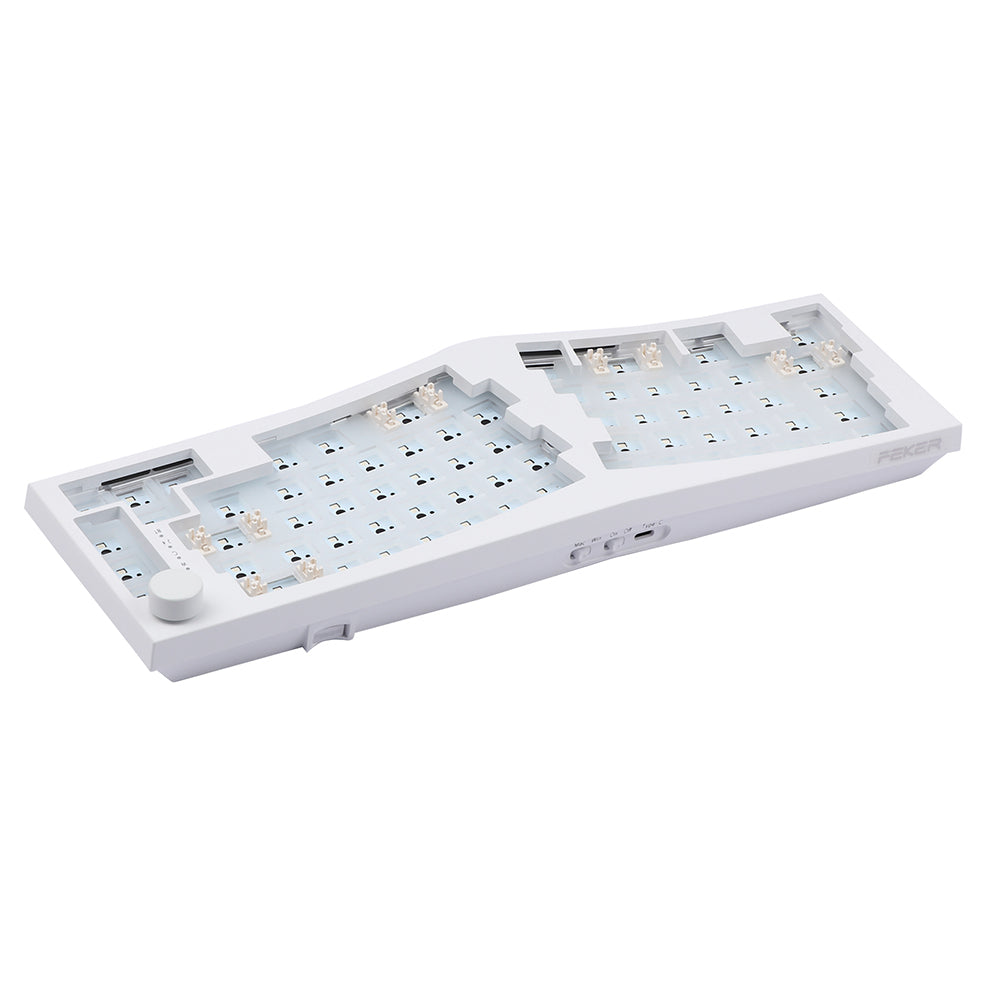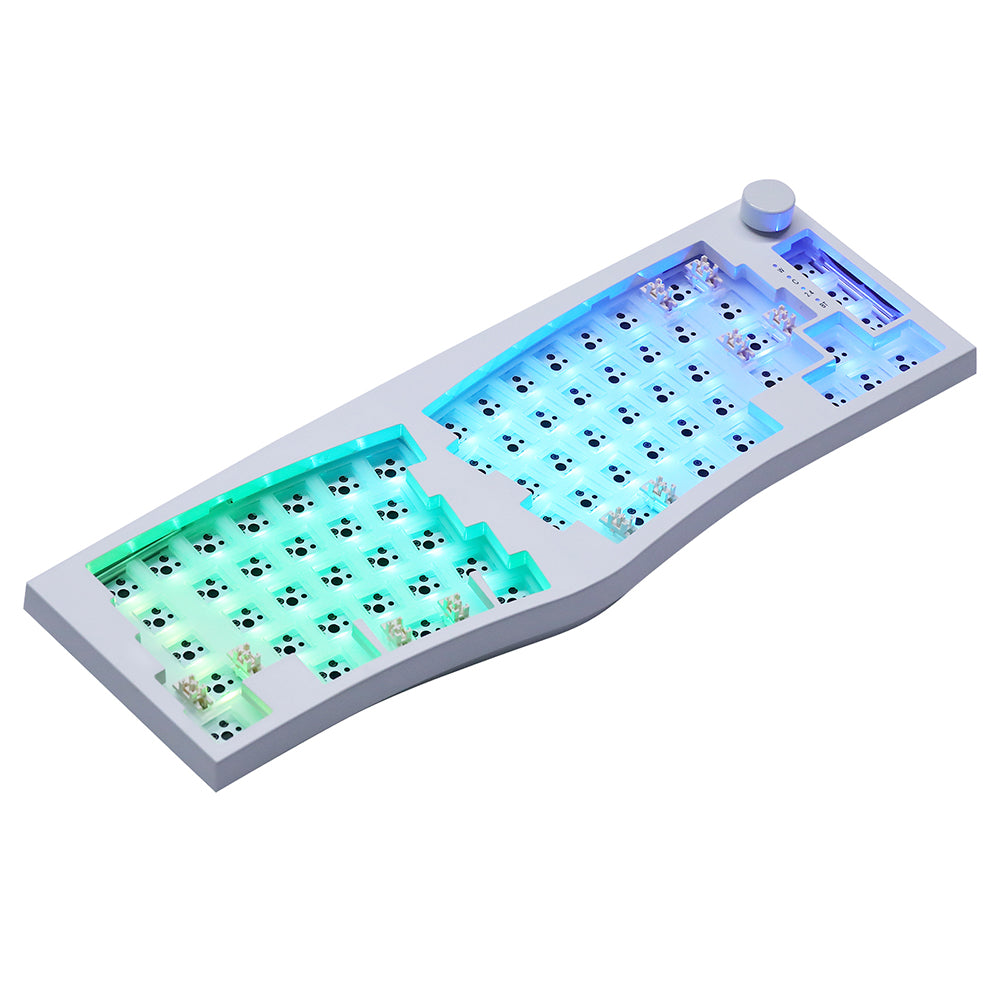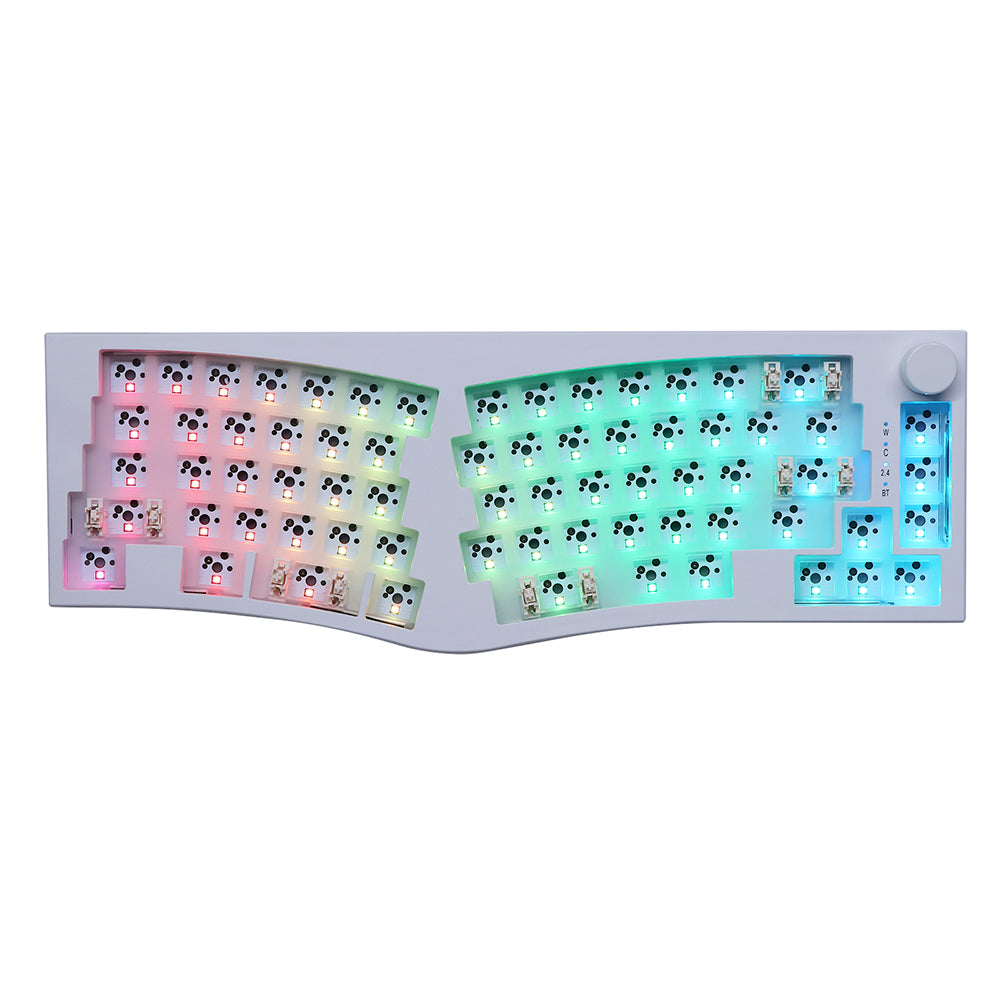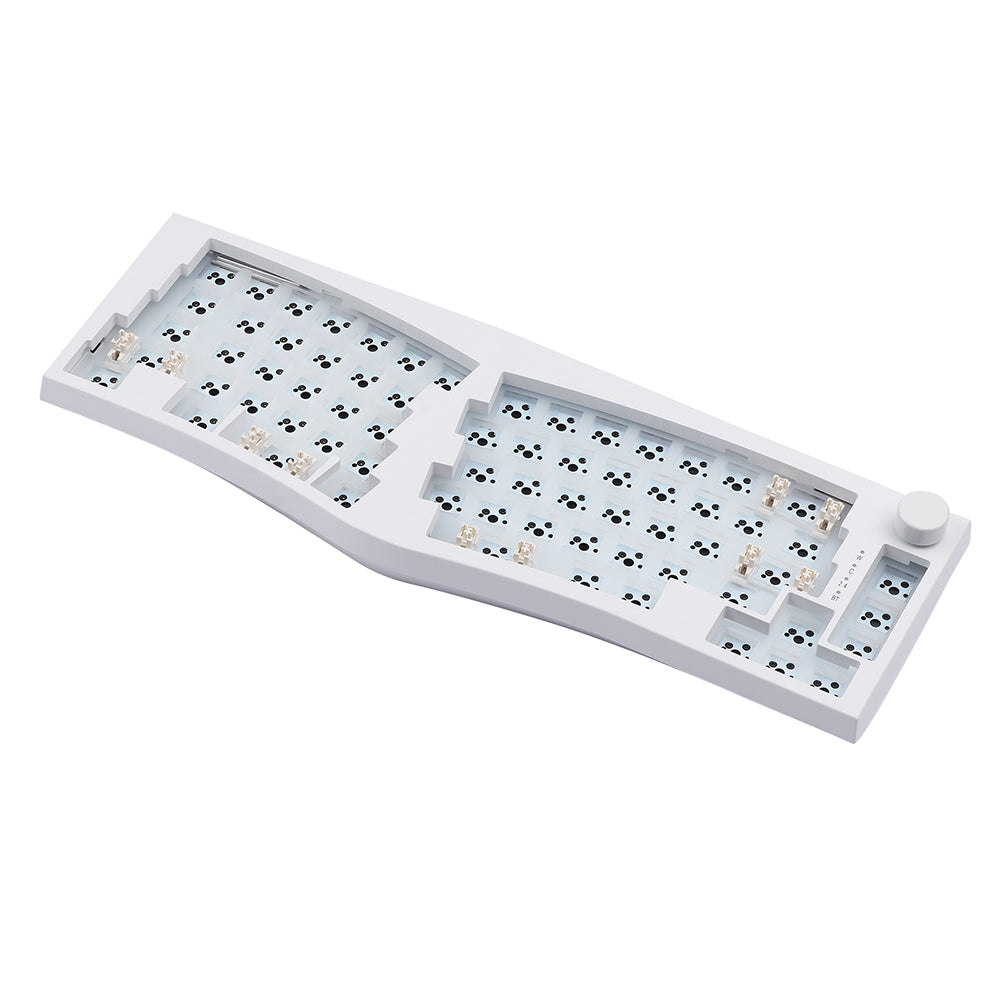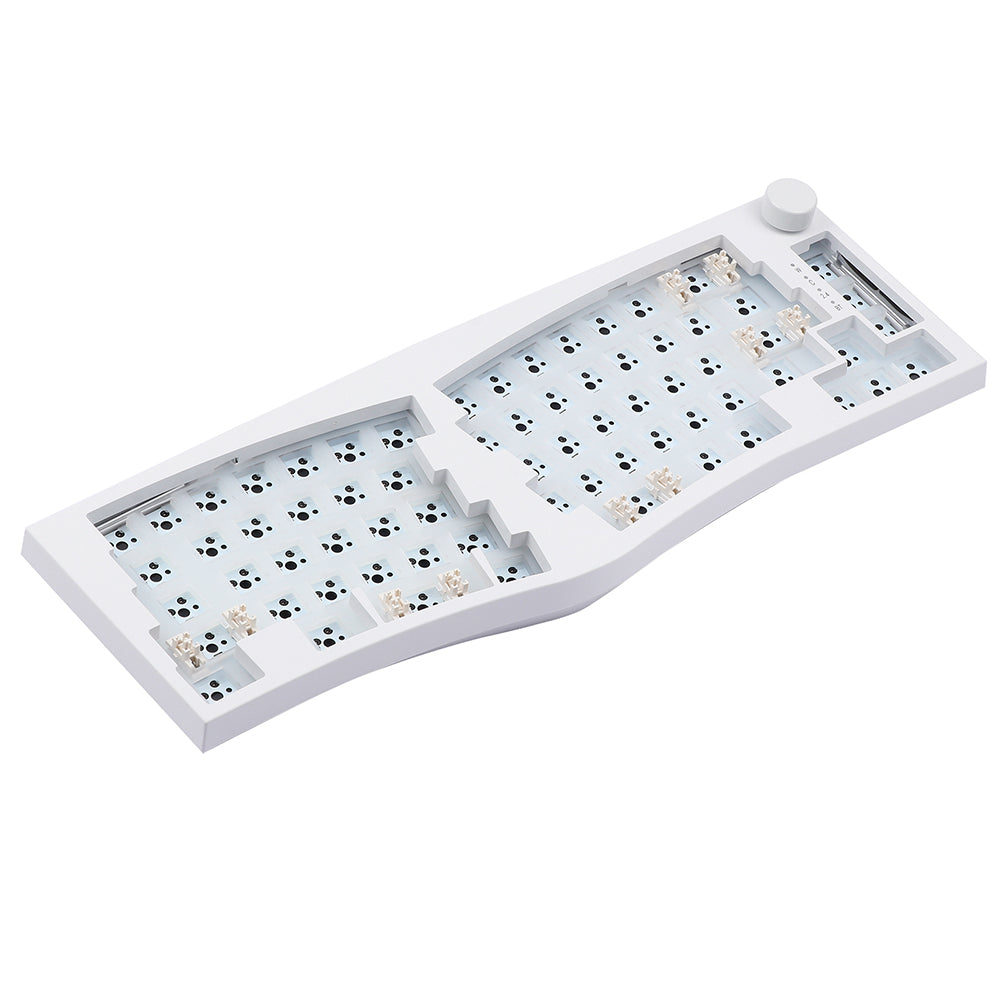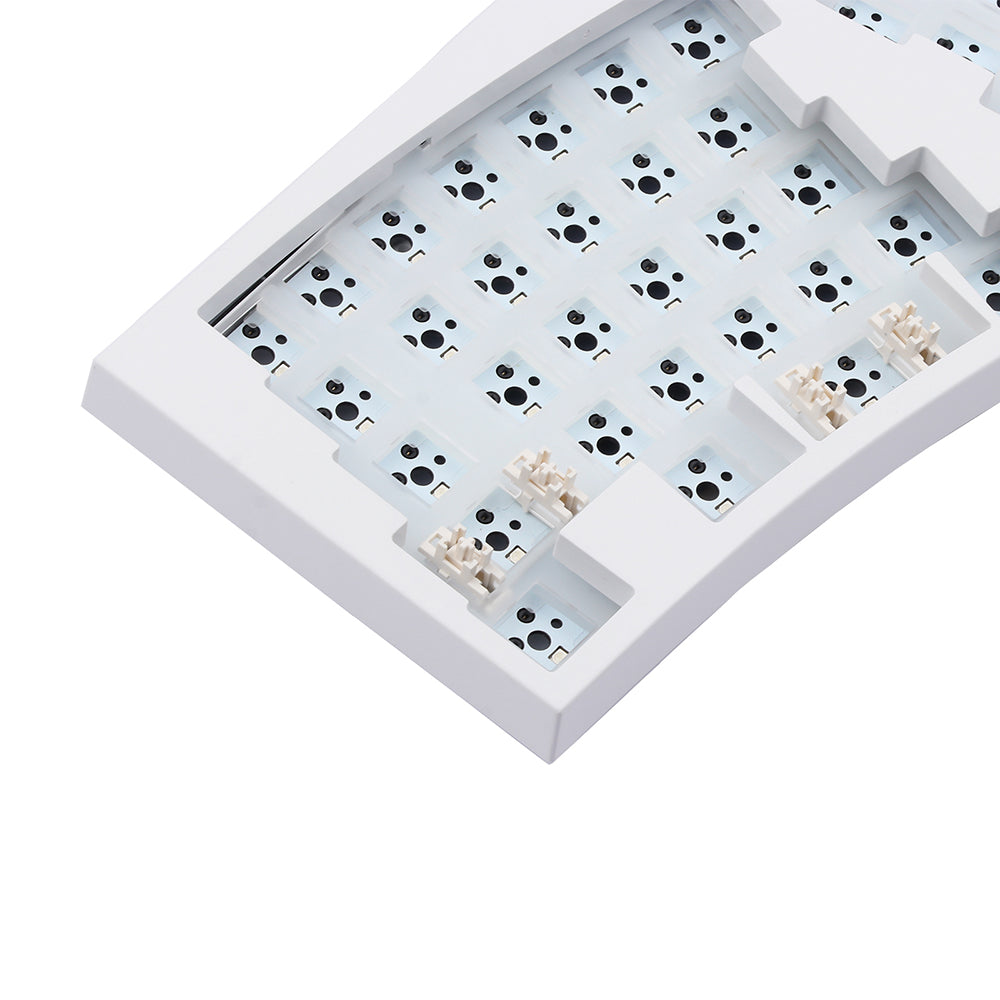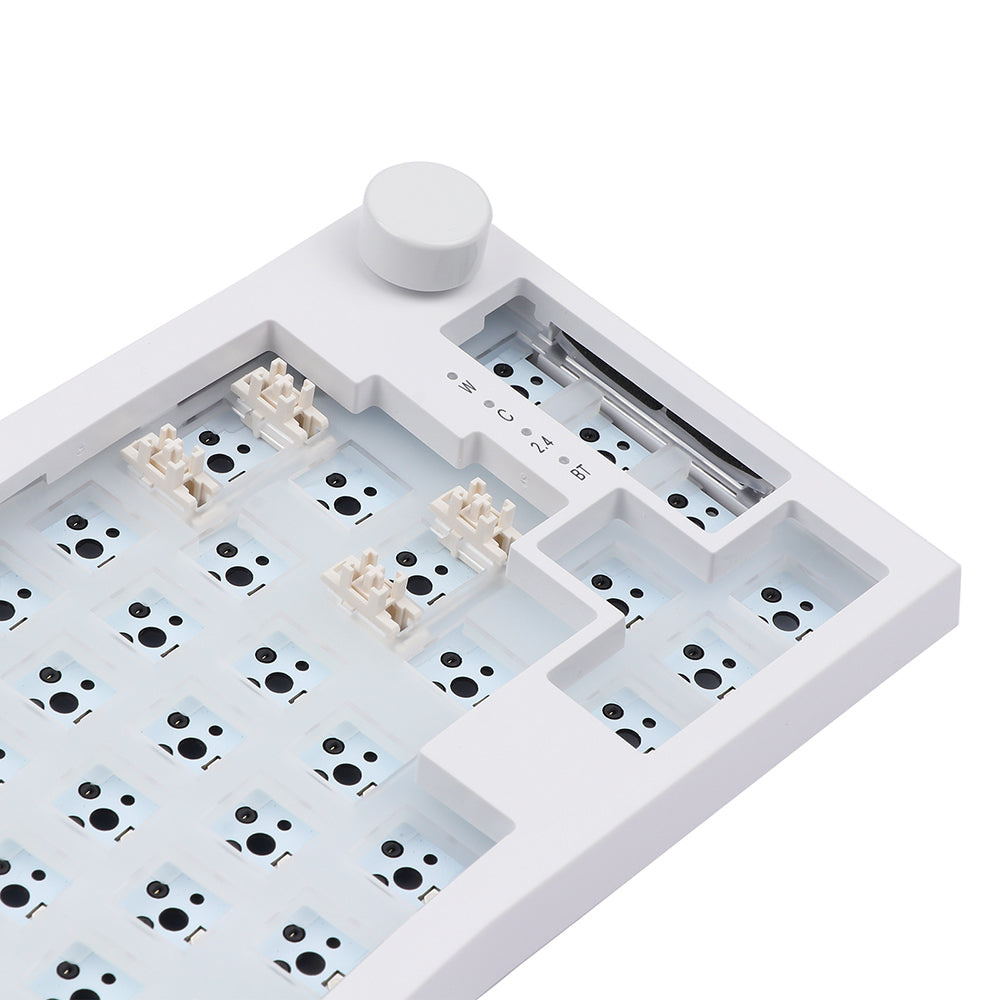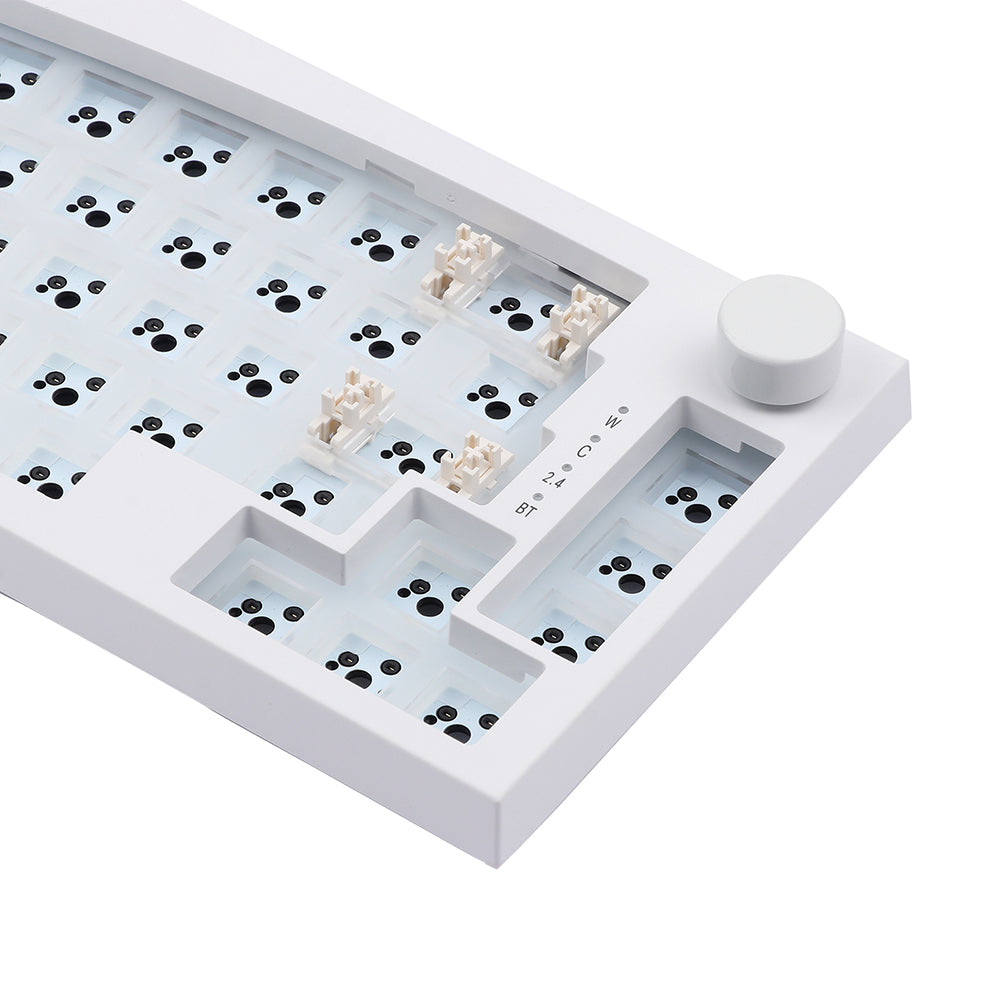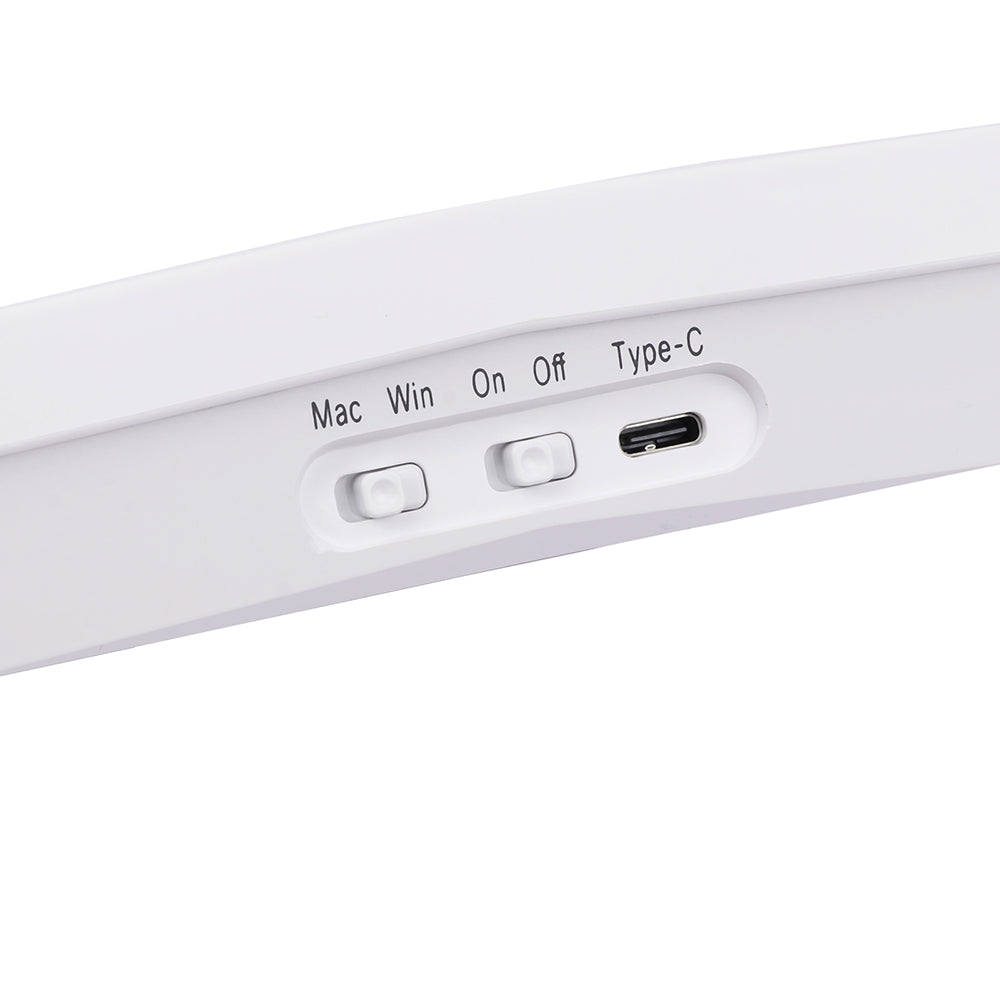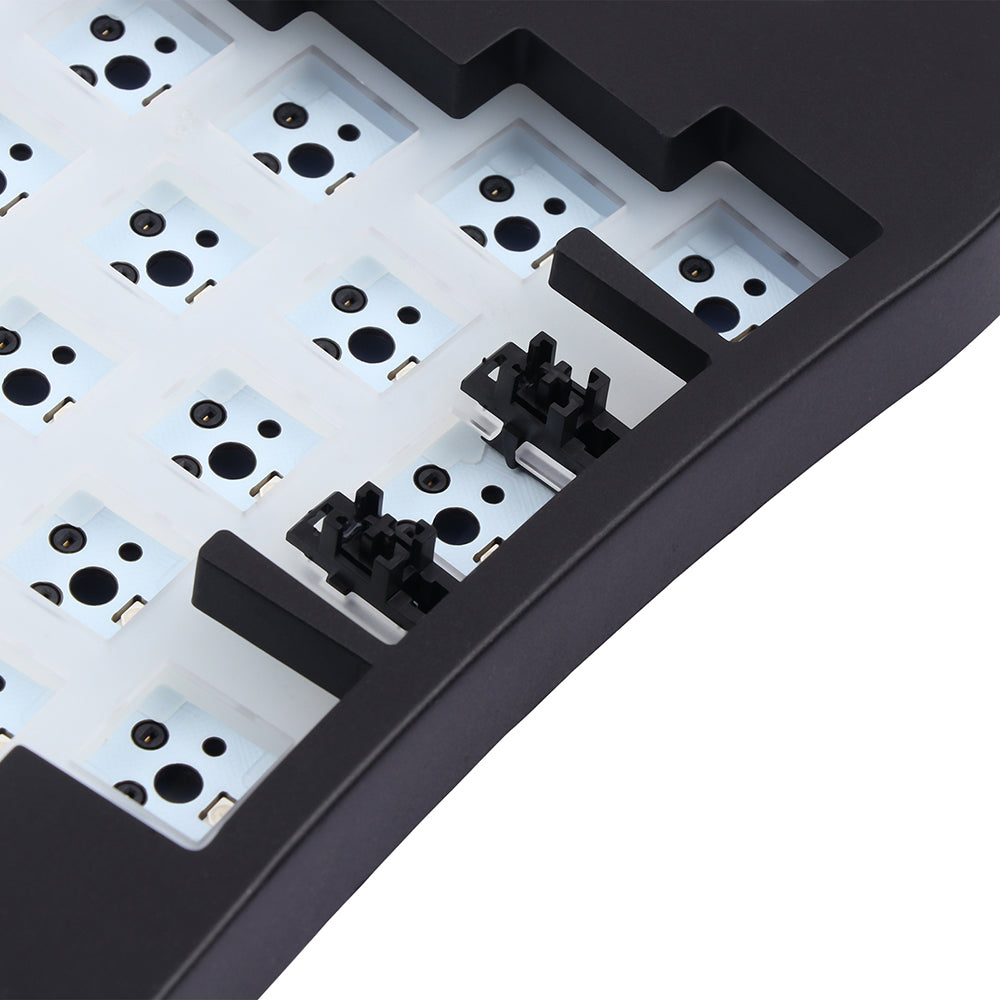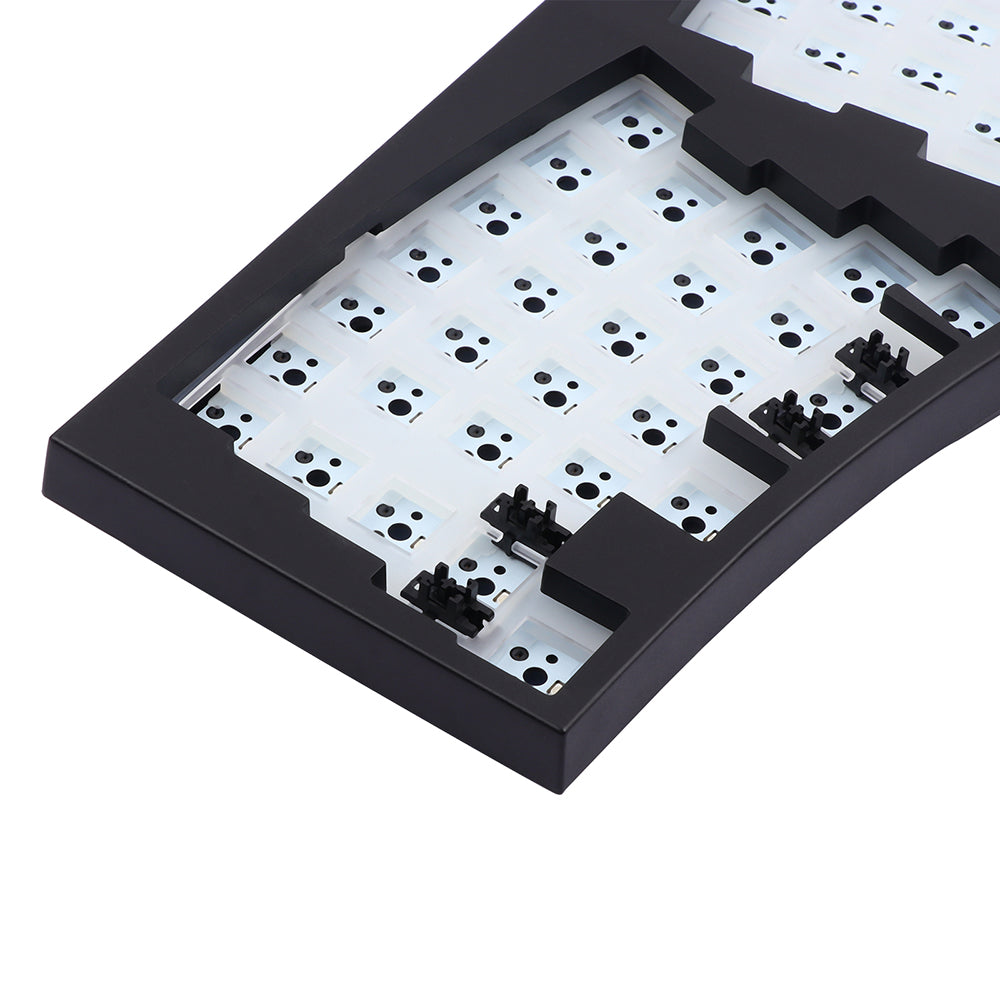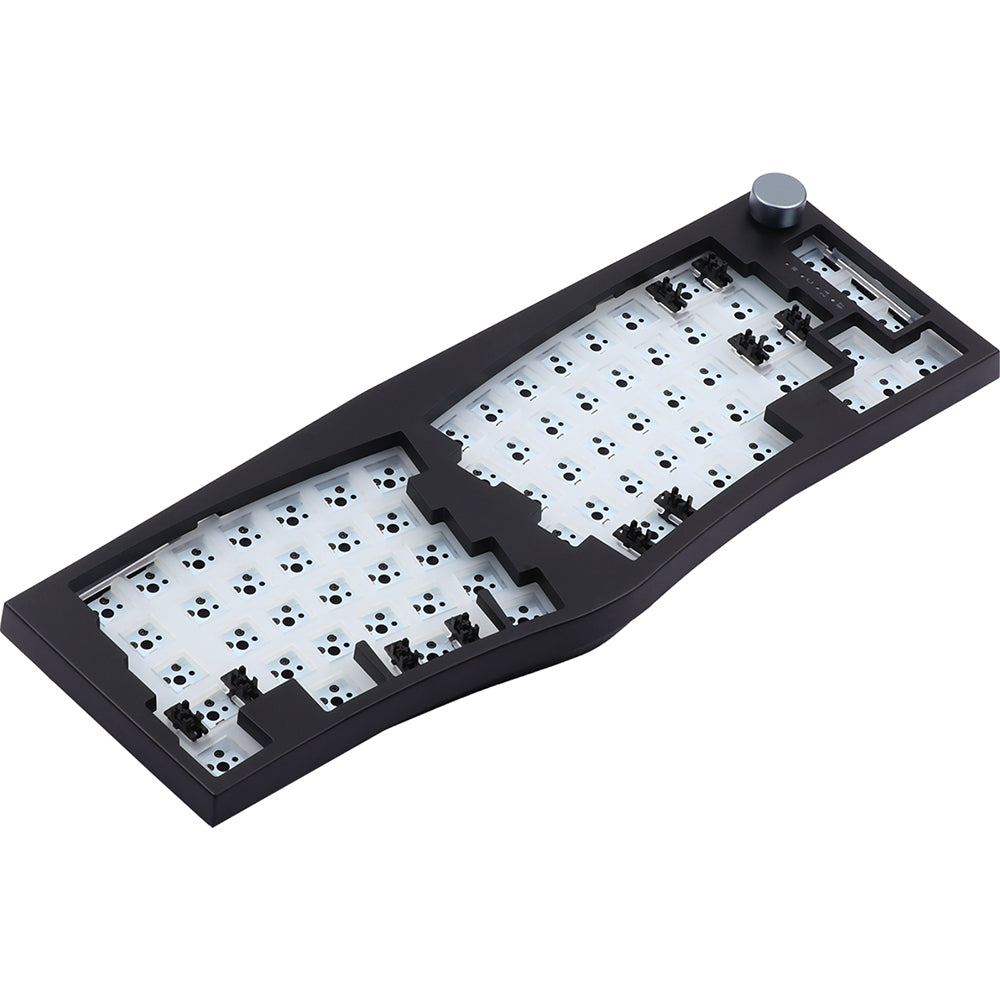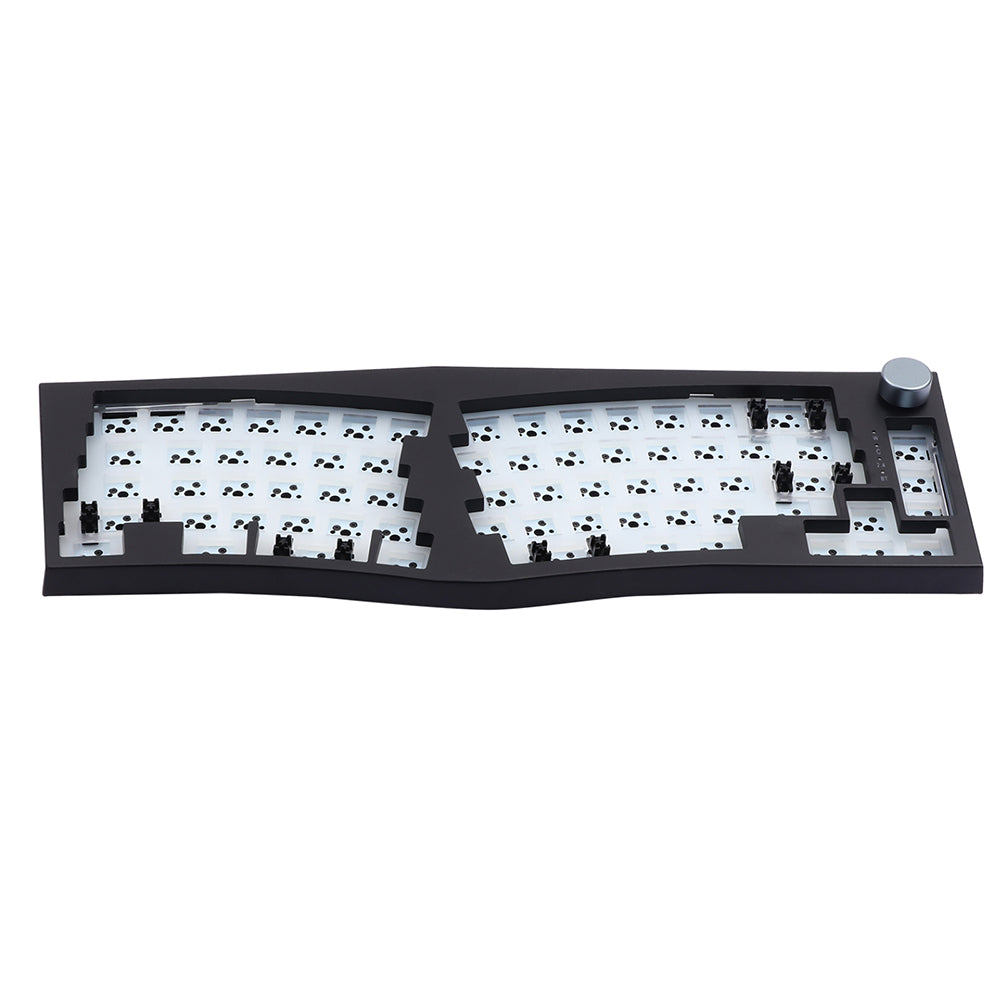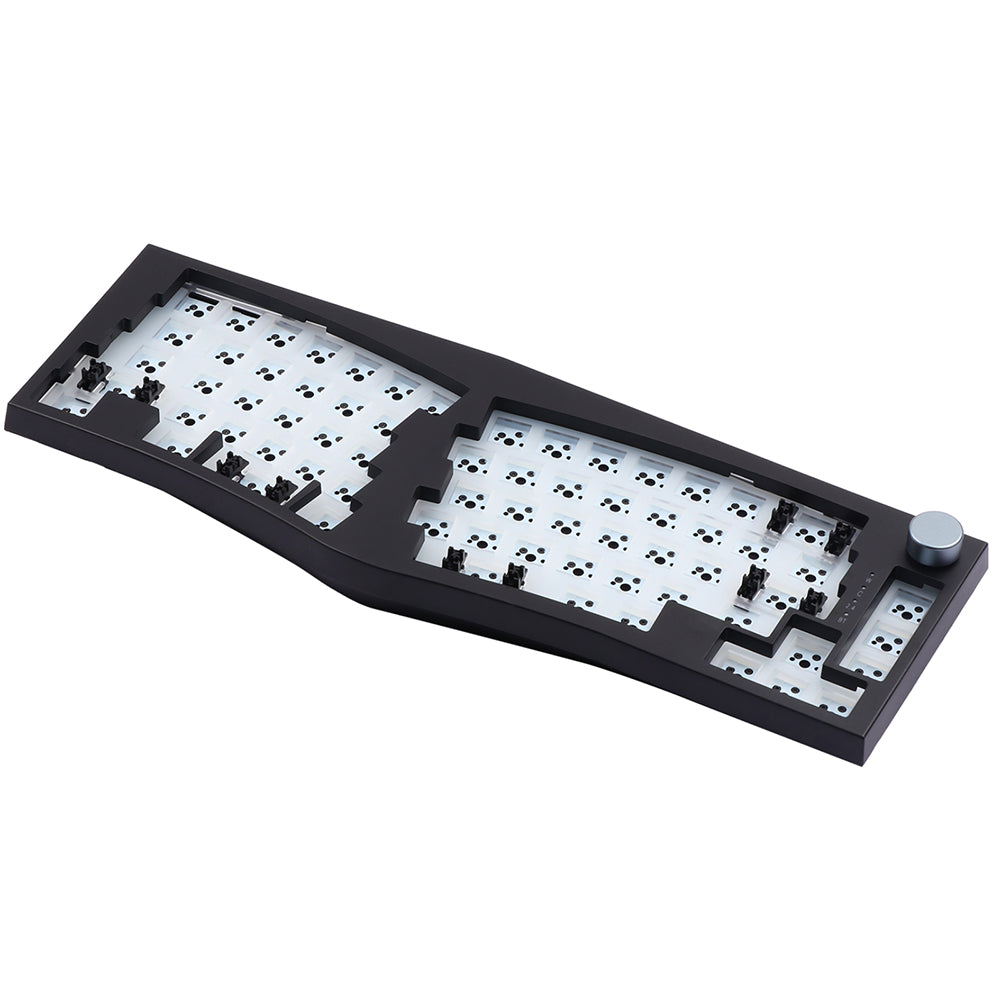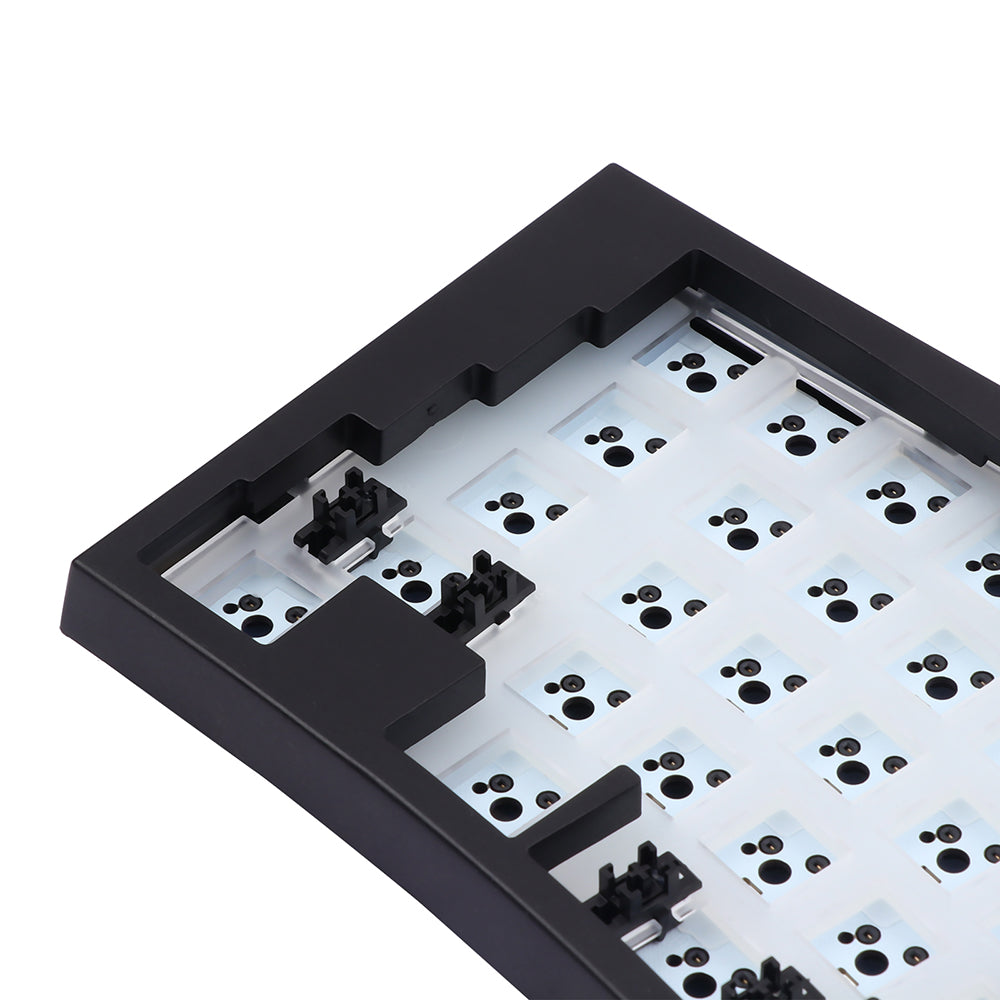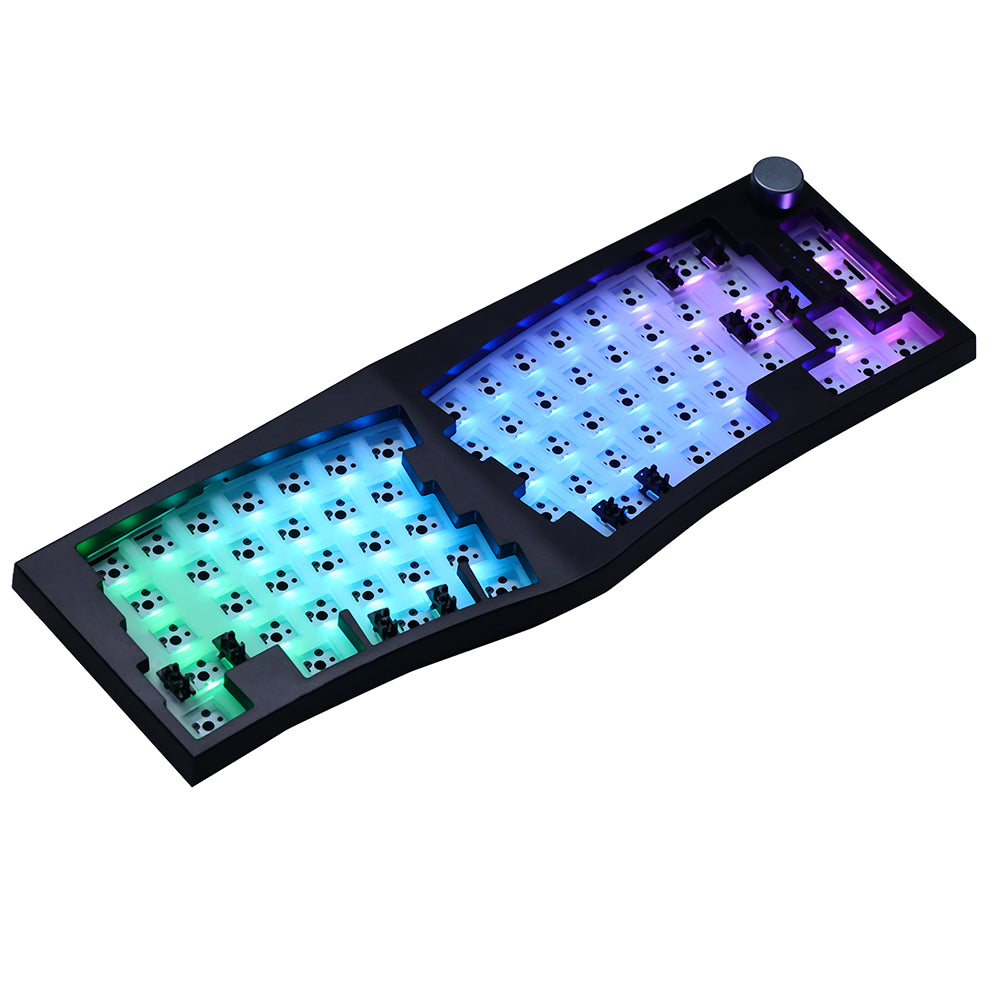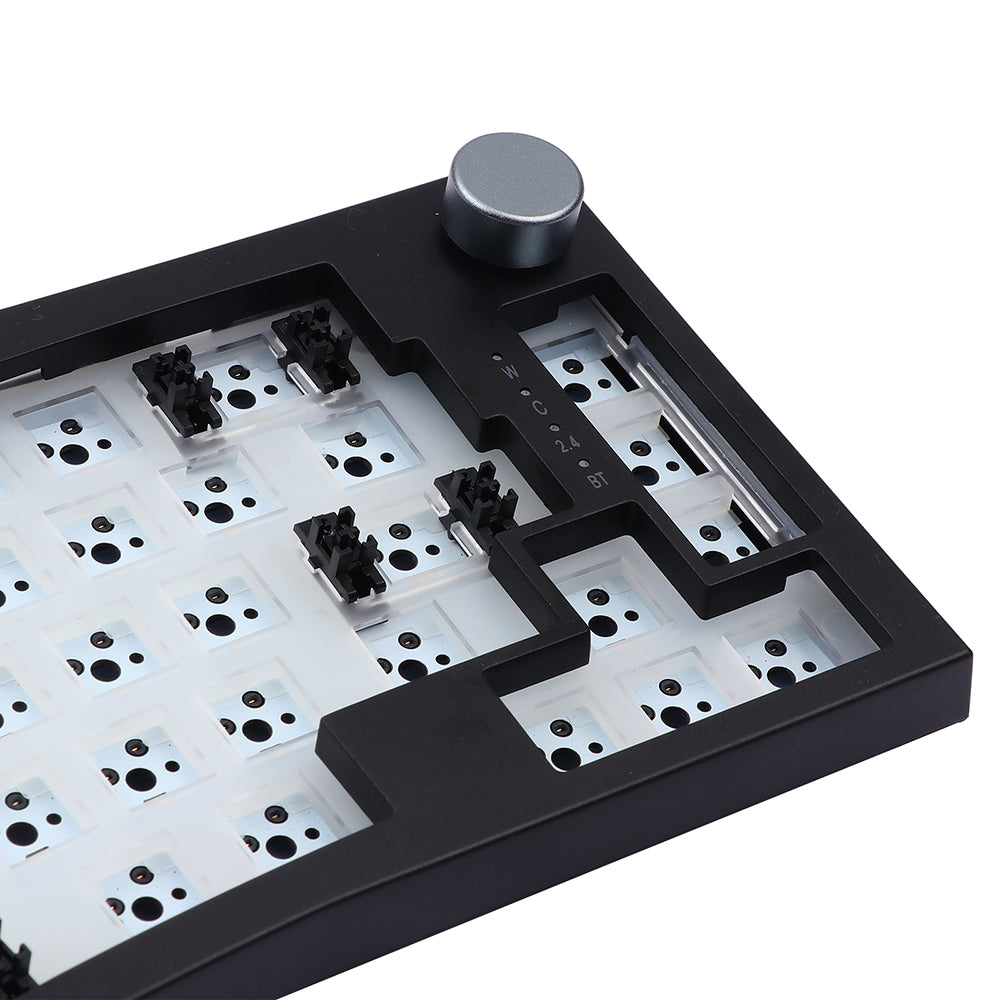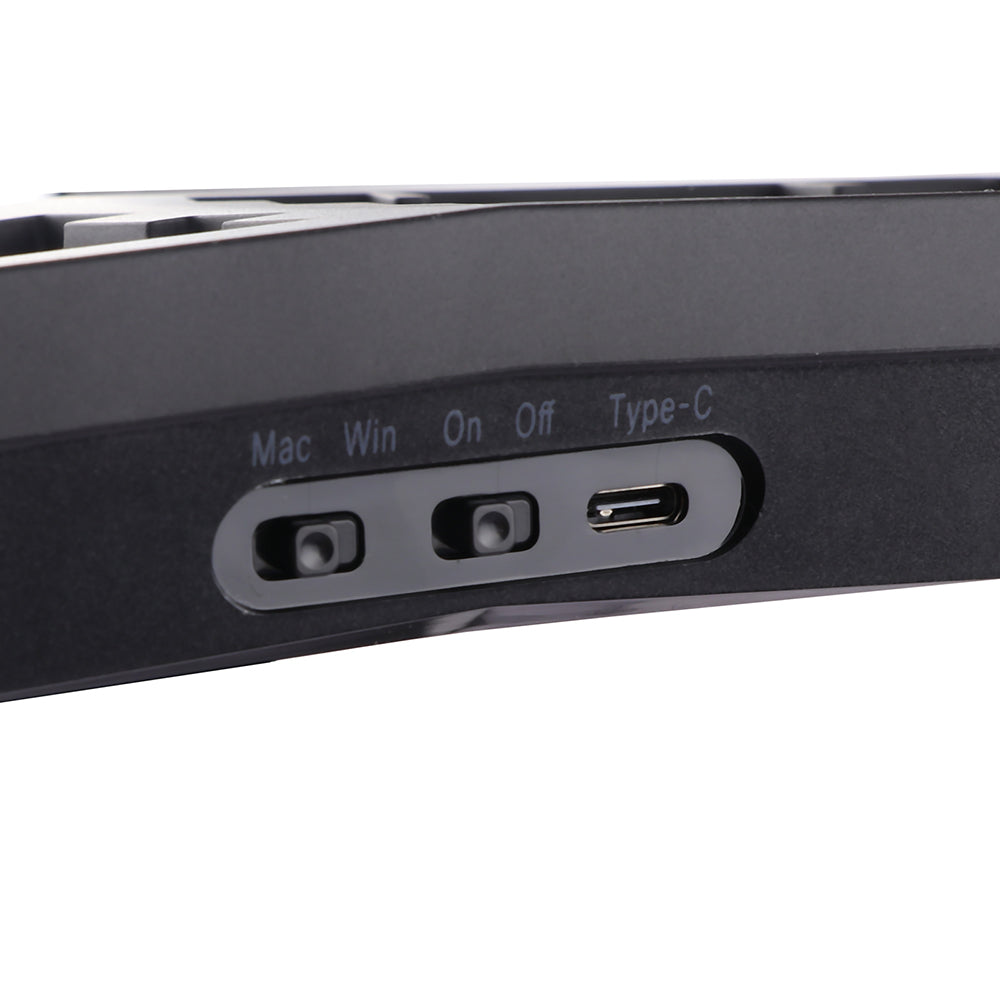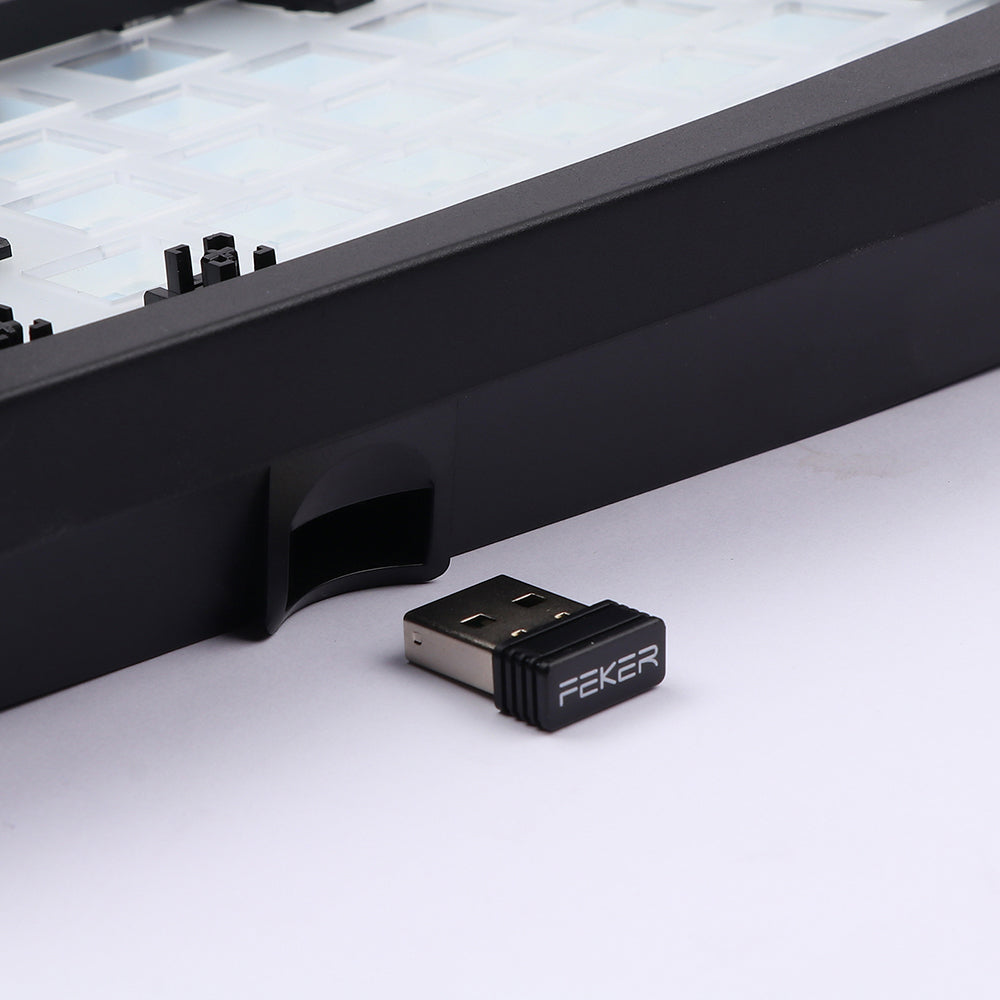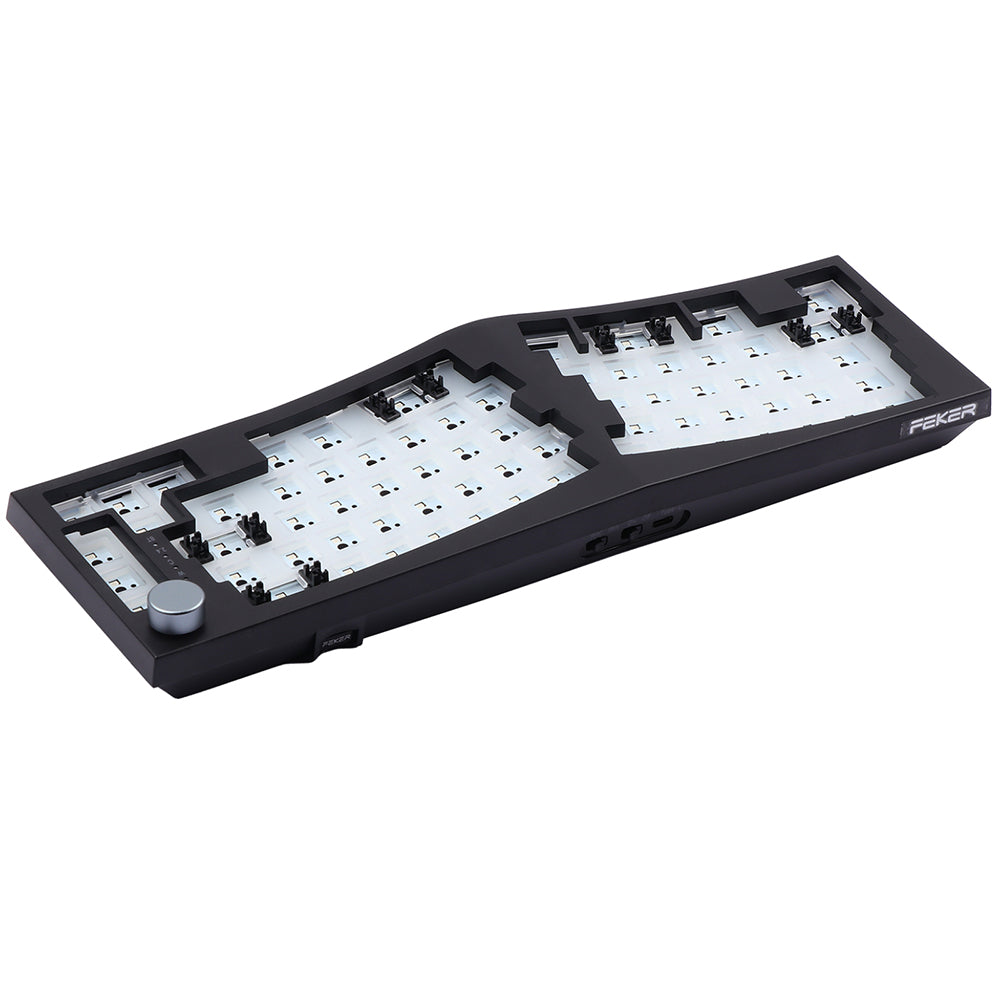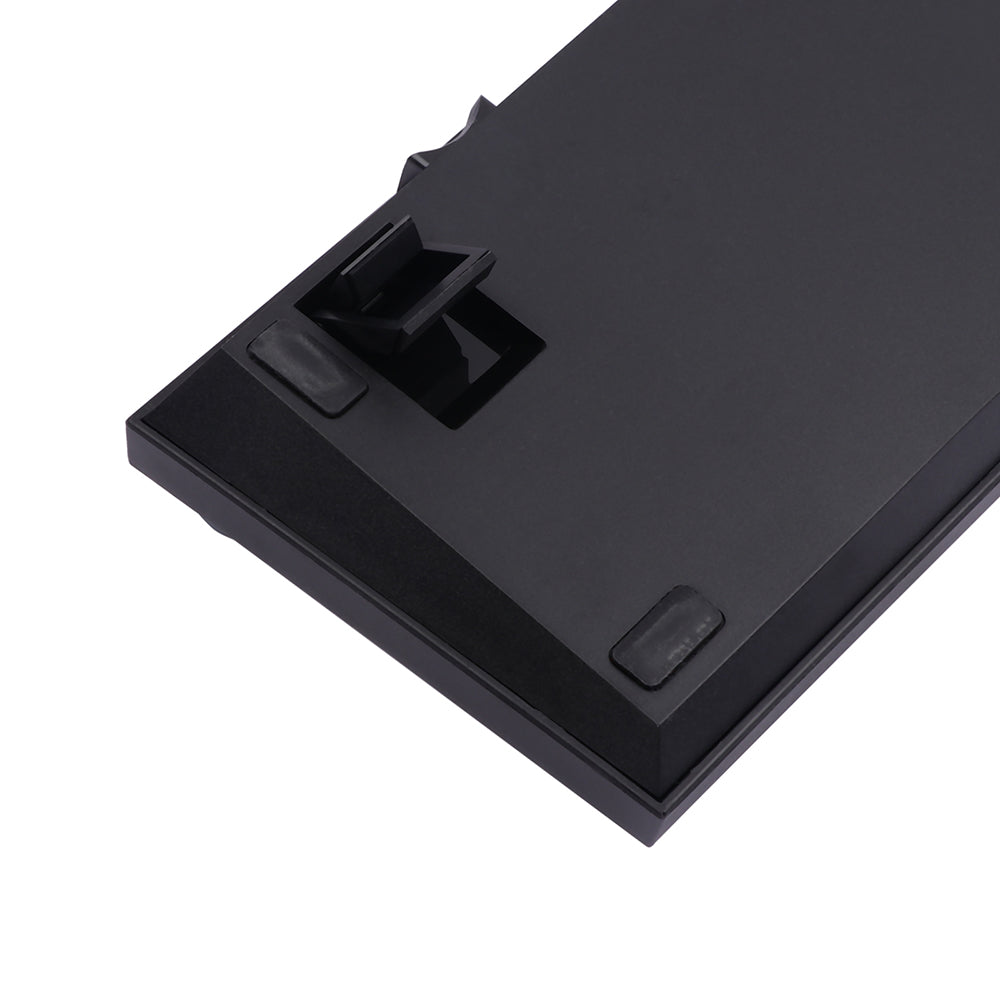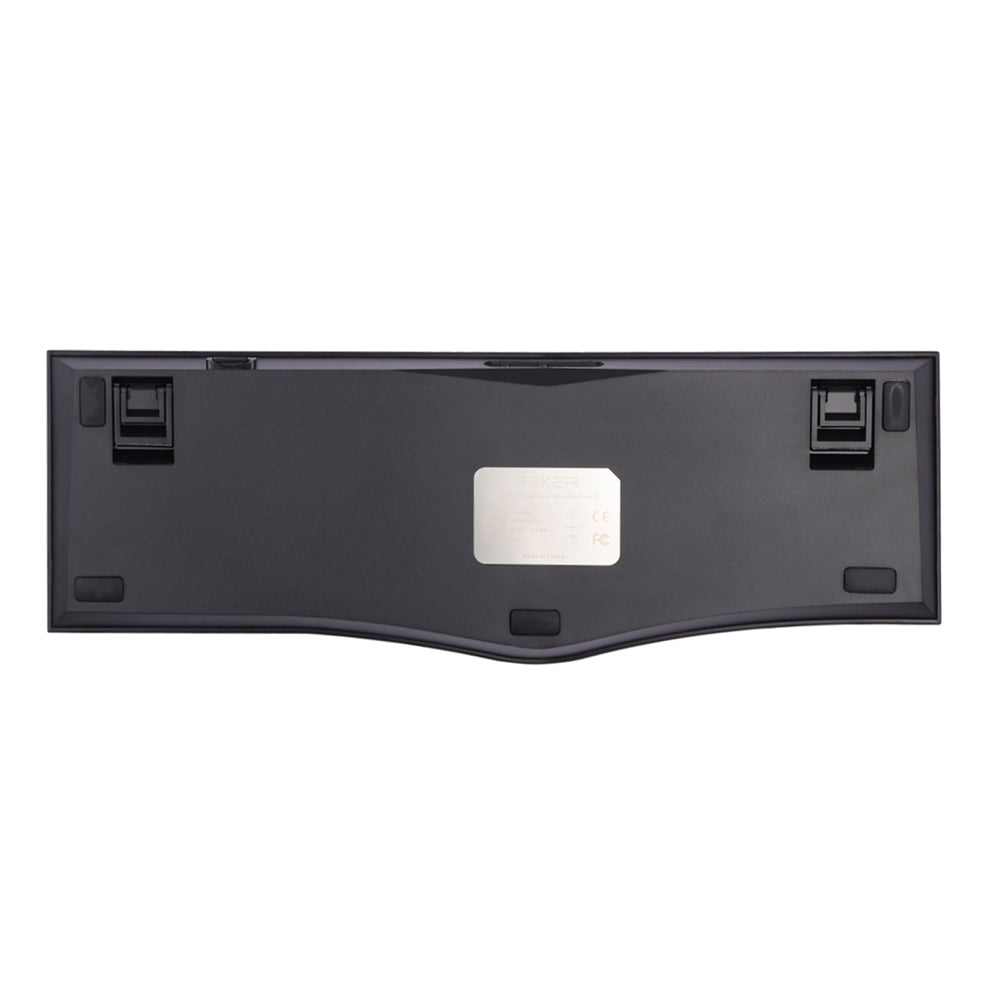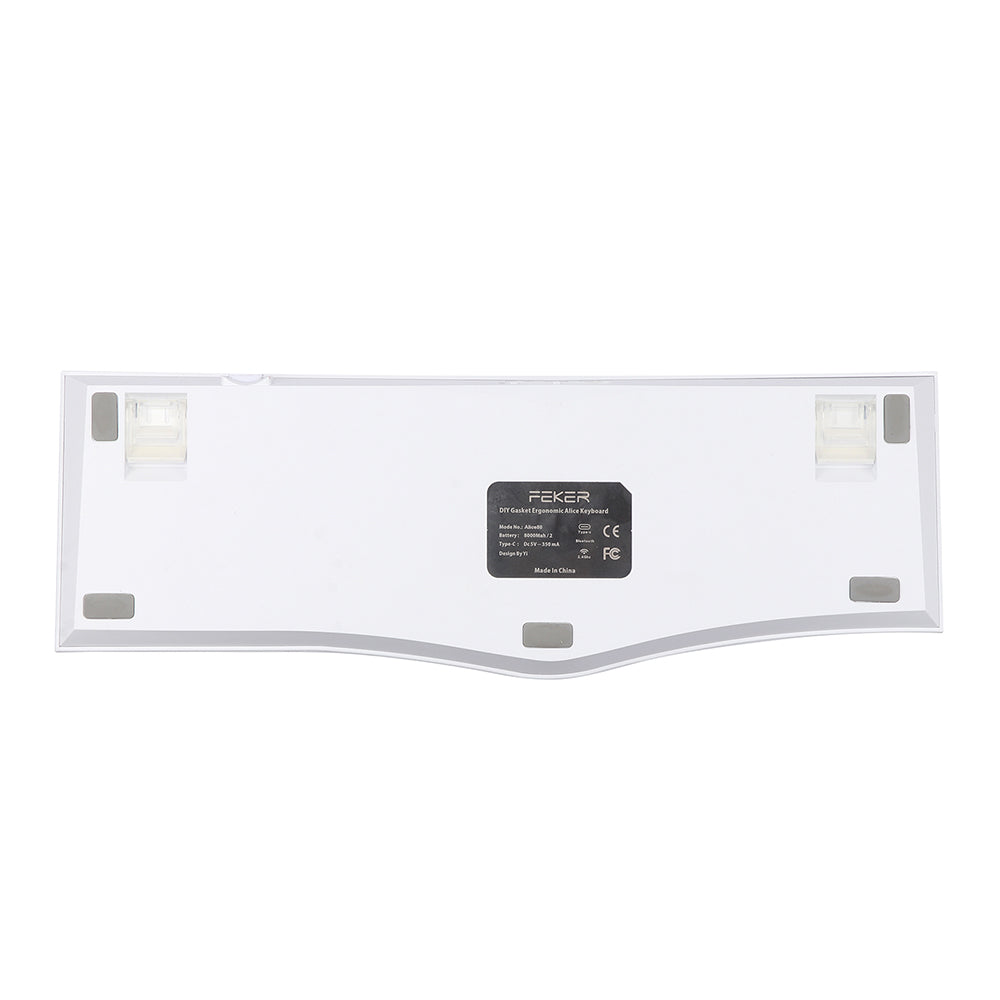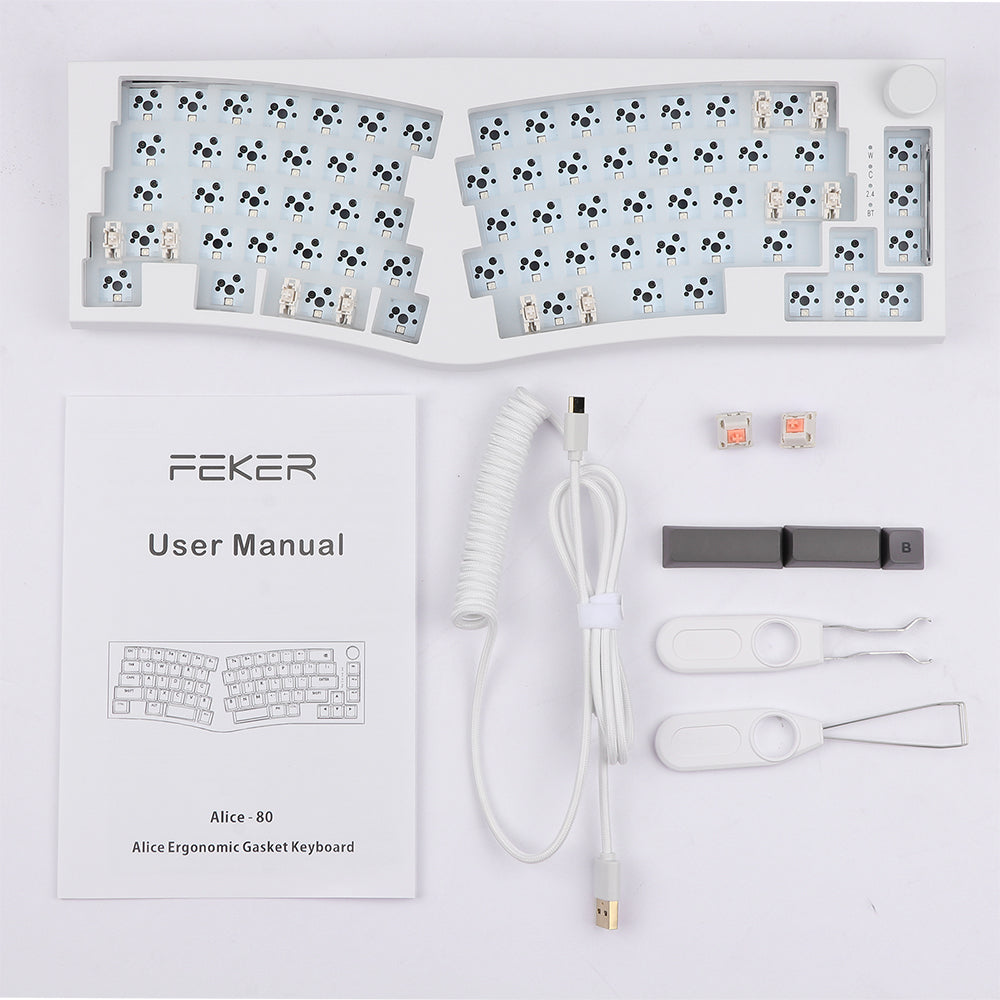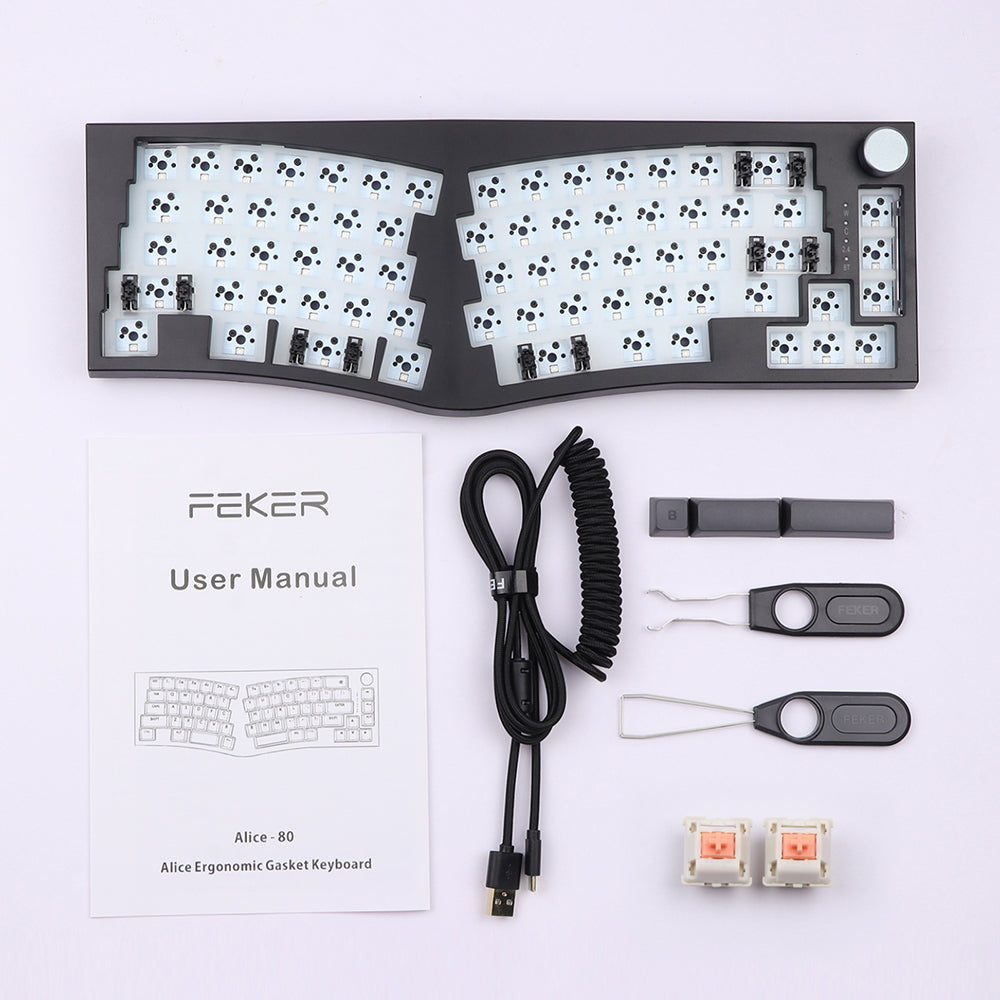 68-key Hot Swappable Split Wired/Wireless Mechanical Gaming Keyboard
Alice Split layout, 68-key Hot-Swappable Keyboard for Win/Mac
Gasket Mount & Sound Absorption Foams
Three Connections: Type-C Wired, Bluetooth 5.0 & 2.4GHz Available
A Knob for Media-control
South-facing LED RGB Backlight & Gateron Pro 2.0 Yellow Switches
Dye-sub PBT Keycaps & Detachable Type-C Cable
NOTE: VIA NOT Compatible. Don't flash VIA firmware to this keyboard.
Sale price
$111.99
Regular price
$139.99
Free standard shipping to most countries
Enjoy free shipping to most countries*. Please refer to our
shipping FAQ
to see if you apply.
Covid-19 Shipping Delay Notice
Shipping may be delayed due to covid-19 depending on your country regulations.
The Ergo Alice layout and More
Feker has released different trendy keyboards and DIY kits for enthusiasts. With this Alice layout, Feker a 65% layout which is split into left and right halves, leaving a small gap in between. The letters and the bottom row are angled at a certain degree to fit the direction of your hands when staying on the desk naturally. The spacebar is split into two pieces to be accommodate this design. It is considered to reach a balance at the aspect of ergonomics. Apart from the typical Alice features, the Feker's Alice 80 goes further with a media control knob. With this keyboard, you can lay your hands on the keyboard freely and increase comfortable typing experiences simultaneously.
Gasket Mount & Sound Absorption Foams
To reach a top typing experience, Feker Alice 80 is assembled by gasket mount, which is constructed with the plate laying on the top and the bottom case perfectly without any screws in the middle, presenting a soft and even typing feeling at each corner of the keyboard. Feker has also made an effort to enhance the sound by placing a sound dampening silicon switch pad, a silicone PCB foam and a bottom cotton foam. These layers can greatly buff keystrokes. All is to provide a stunning typing sound and a premium typing feeling.
Triple Modes: Type-C Wired, Bluetooth 5.0 & 2.4GHz Available
The Feker Alice 80 supports connection via Bluetooth or 2.4GHz for wireless connectivity, or with the included Type-C USB cable. With Bluetooth 5.0, it easily connects seamlessly with your devices within 10 meters. Equipped with an 8000 mAh battery, the keyboard is also easily switched among the three modes for efficient multitasking and speedy performance.
South-Facing LED RGB Backlight & Gateron Pro 2.0 Yellow Switches
Feker Alice 80 features south-facing LED RGB backlights with 21 light effects. This is also perfect with the Gateron Pro 2.0 Yellow switches which are shine-through with the amazing RGB lights. What's more, the switches are pre-lubed to increase the smooth sense. With the weight of 50gf to be pressed, the linear switches are perfect on the keyboard to be easily pressed and shine-through.
NKRO & Detachable Type-C Cable
For this model, we go with lubed plate-mounted stabilizers for they are easier to be taken off, if some extra modding are needed. In the meanwhile, the keyboard also supports NKRO. That means you can type in multiple keys without conflicts. The keyboard comes with a 1.8m hand-braided type-C cable with golden plated connectors. Now you can easily build up your own mechanical keyboard with this keyboard!
Download the Driver for Windows
Specifications for Gateron Pro 2.0 Yellow Switch
Type: Linear
Actuation Force: 50gf±15gf
Total Travel: 4.0-0.4mm
Pre-Travel: 2.0±0.6mm
Technical Specifications
Key Amounts
68 Keys + 1 Knob
Keycap material
Dye Sublimation PBT
Case Material
ABS Plastic
Hot-Swappable
Yes, 3-5 pins
Connectivity
Type-C Wired, Bluetooth 5.0 & 2.4GHz
Anti-Ghost Key
NKRO in all modes
Backlit
SMD RGB backlit, 21 effects
Switch Included
SMD RGB backlit
Switch Included
Gateron Pro 2.0 Yellow Switch
Product dimensions
368 x 128 x 40 mm
Inside the box
1 * Keyboard
1 * USB Cable
1 * 2.4G Receiver
1 * Switch Puller
1 * Instructional Manual
Good layout for touch typing, Pretty decent overall.
Pretty decent keyboard so far. It has only been 1 day. I will update this review after some time.
One gripe I have that, no extra keycaps were shipped with this keyboard, for instance, I wanted to change the Win key to Mac key or even a blank one, there isn't one to do so. A small selection of some colored blank keys would be great too.
Dear customer,
We are so sorry for making you disappointed with us.
To better solve this case, we will contact you through email.
Please don't worry, we will take responsibility and give you a better solution.
We feel so sorry again if it causes any inconvenience brought to you.
Kind regards,
Close to be perfect alice keyboard
Initially, I would have given this keyboard a perfect score. The manufacturing quality is top-notch, and the typing experience is excellent. Additionally, the Alice layout is ideal for those who prefer a non-split keyboard.
However, as time has passed, I've noticed some drawbacks. Firstly, the lack of software for customization is a significant downside. Secondly, the keyboard does not come with a complete set of upper navigation keys(home, insert), and the control group is missing the right alt and application keys. Additionally, the Windows key has been moved to the middle, which takes some getting used to.
Although the FN key combo helps alleviate some of these problems, it doesn't solve all of them. The only way to address these issues would be to have software support, which, unfortunately, this keyboard lacks.
Additionally, I prefer raising the keyboards, but this causes wobbling since the keyboard doesn't lay flat in the front.
To sum up, I would like this keyboard much better if it came with a complete F row, standard full navigation and control row, and software support for customization.
The keyboard was bought on amazon.
Great keyboard
I only wish it had different pcb options
excellent keyboard
I've been using this keyboard for work, and it's extremely silent compared to my blue/brown switches. My co workers don't notice that I'm typing during video calls. I thought I would have a hard time getting used to linear switches (compared to tactile blues and browns), but it only took around 1 week for me to get back to regular typing speed.
The split keyboard does make a small difference, but if you're getting this keyboard for ergonomics, then you'll be disappointed. If you're looking for a very quiet keyboard, I would recommend this. The only improvement would be to move the spacebar to under the "b" key, like the alice aluminum 75.
Join us on Instagram
Join our community in Instagram to keep up to date with our news, product releases, sales and giveaways!