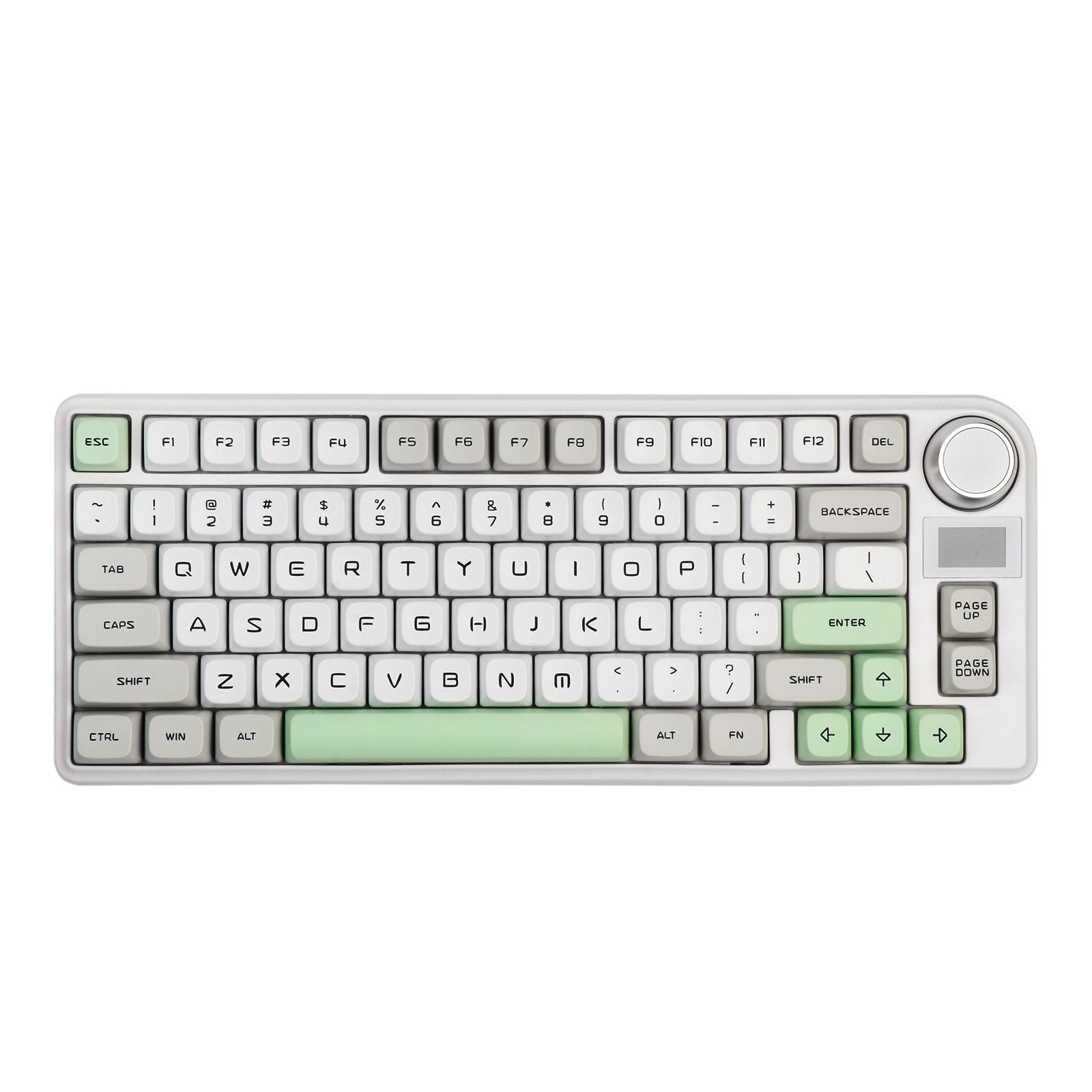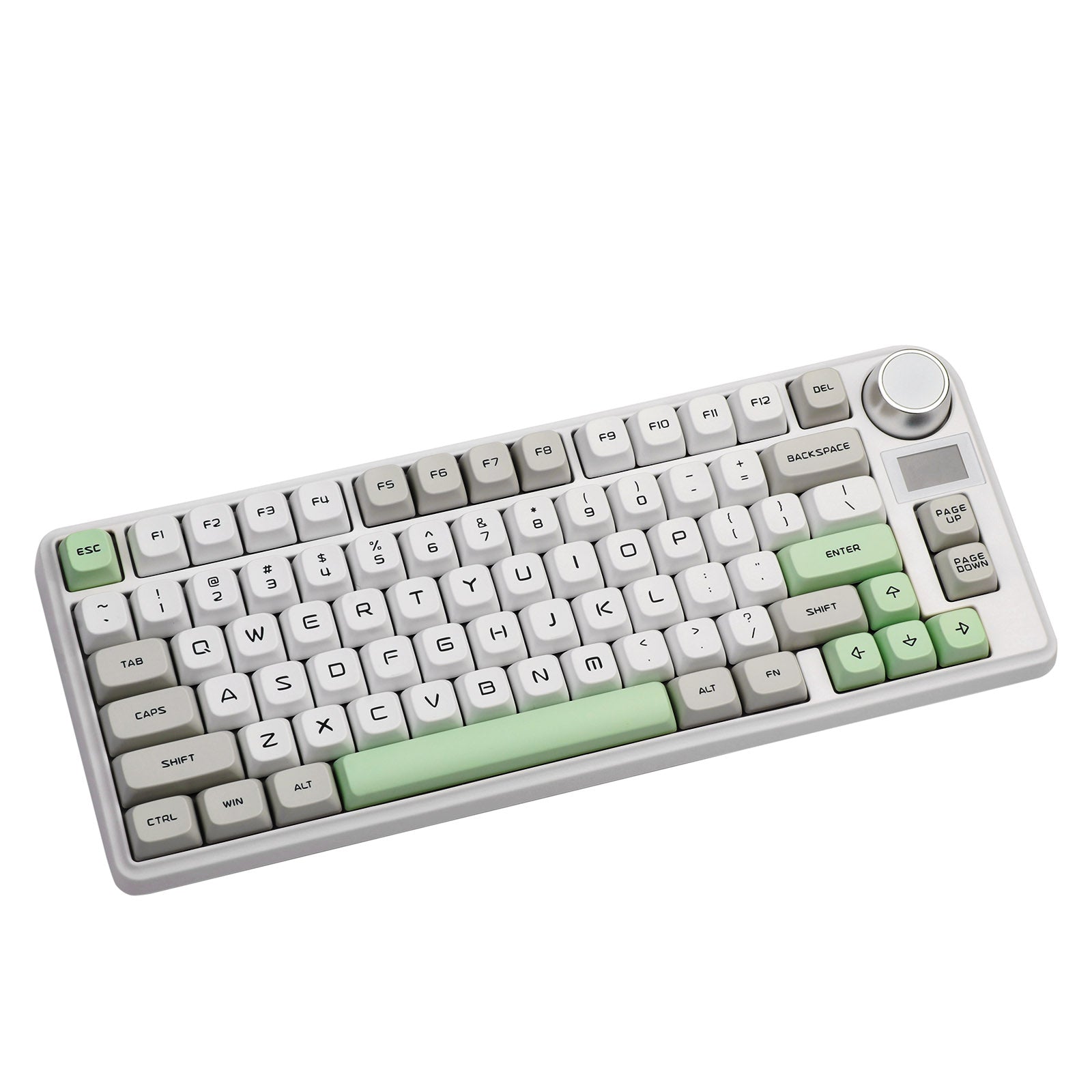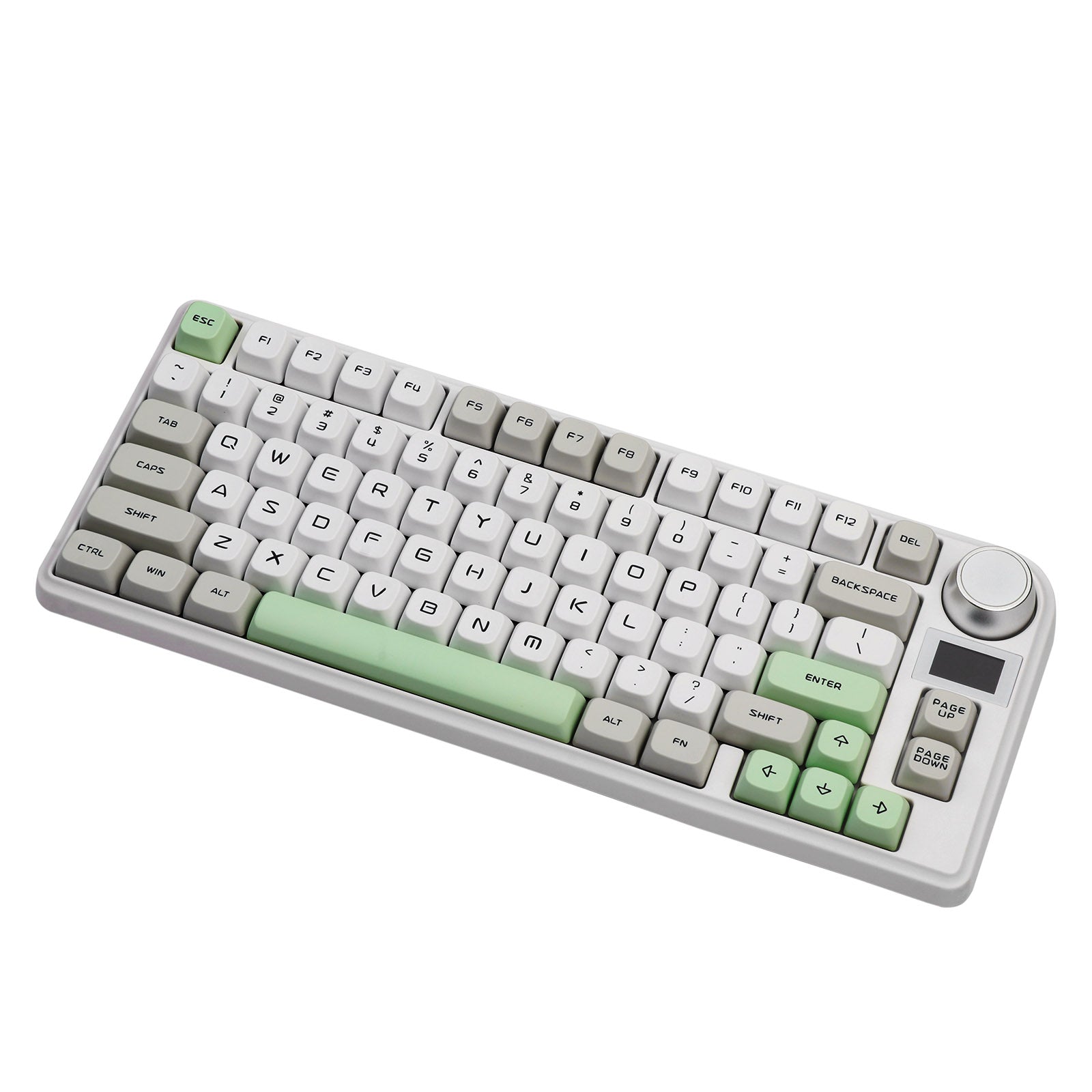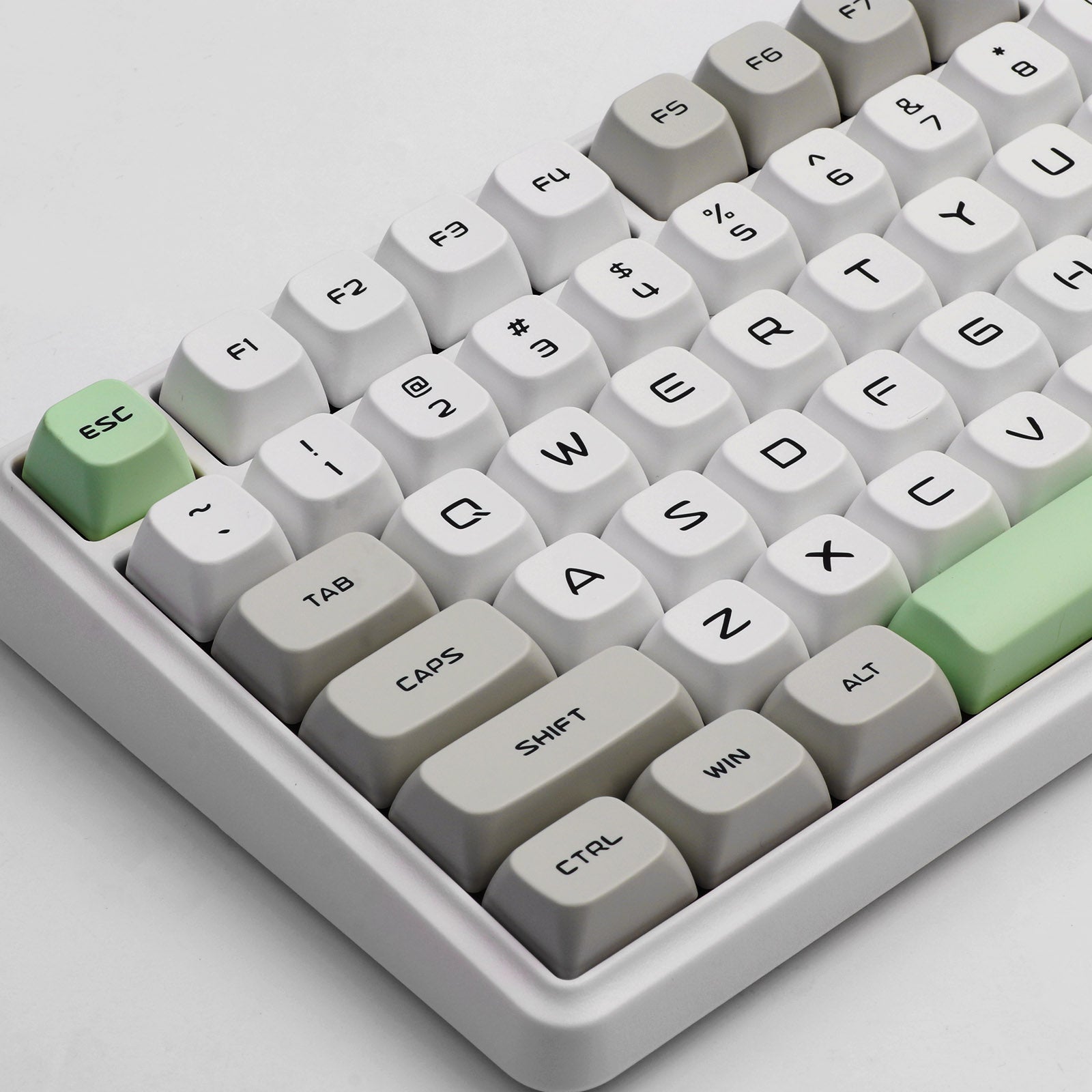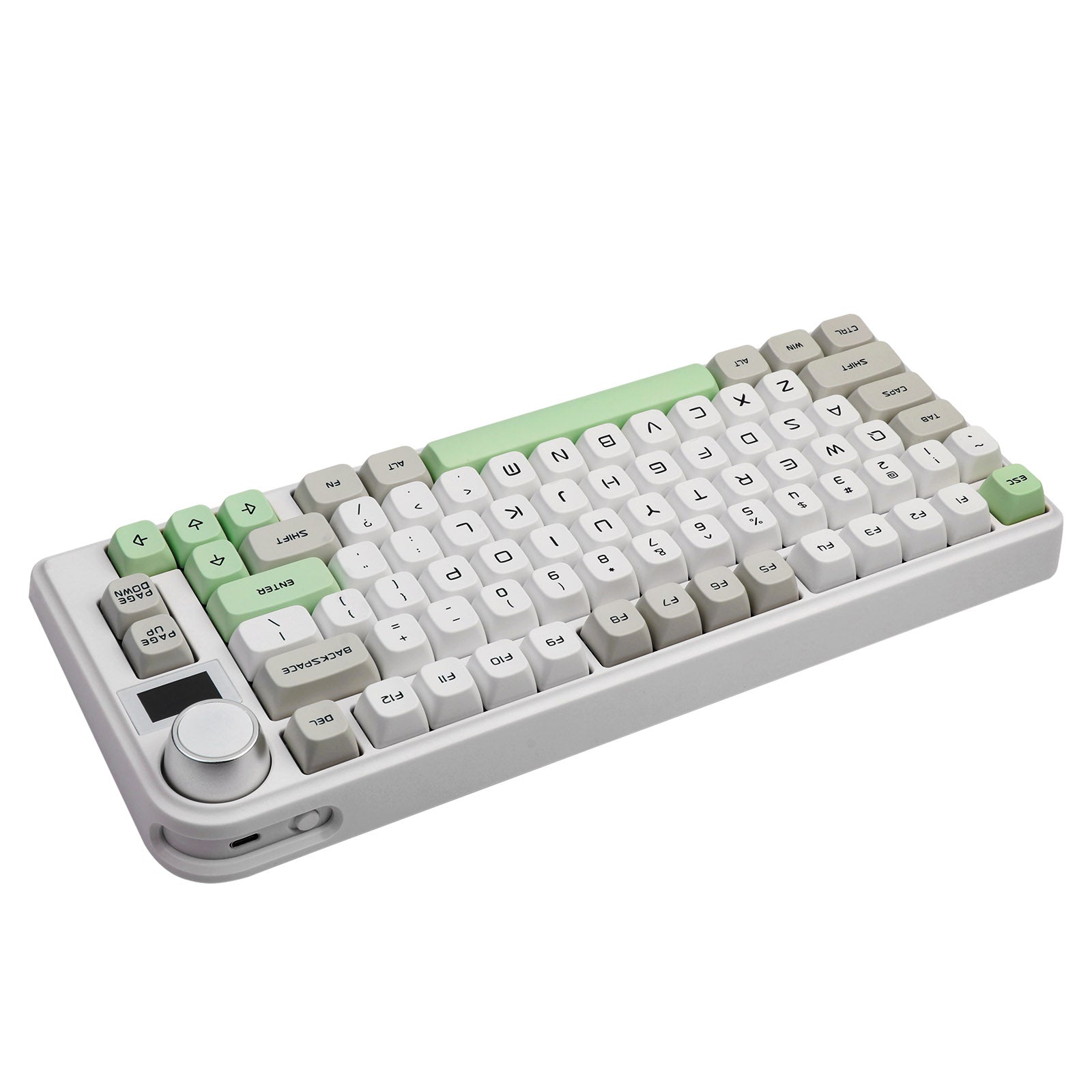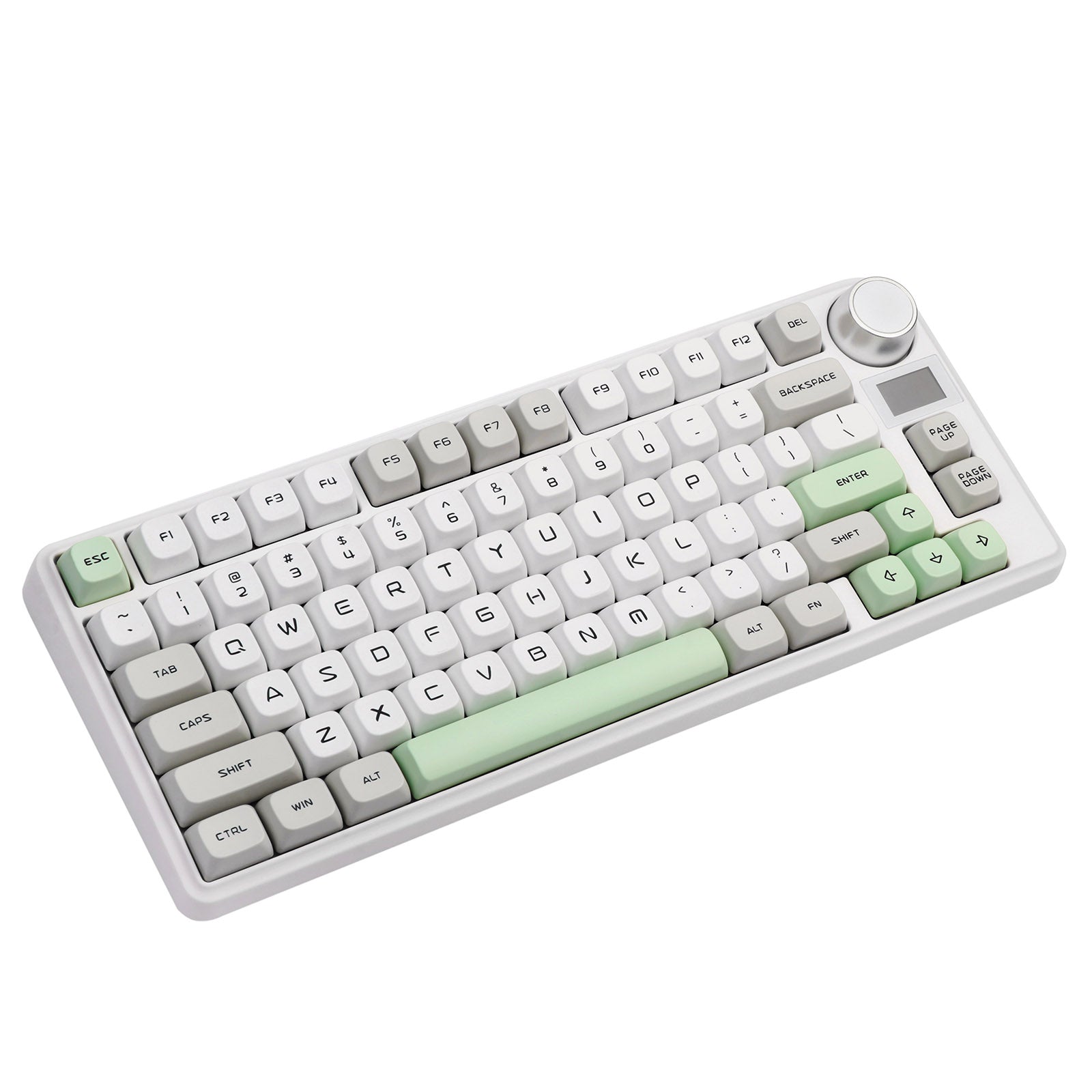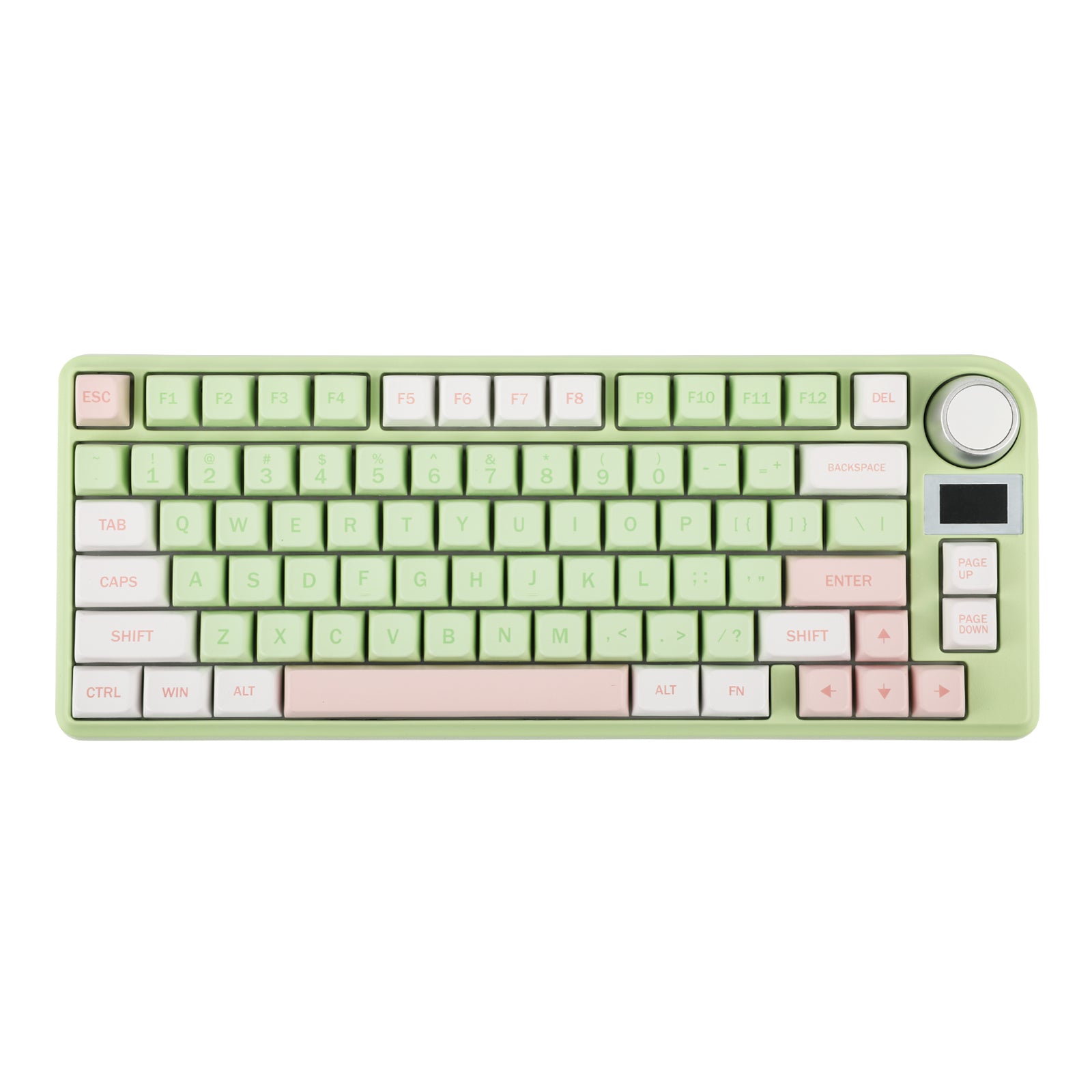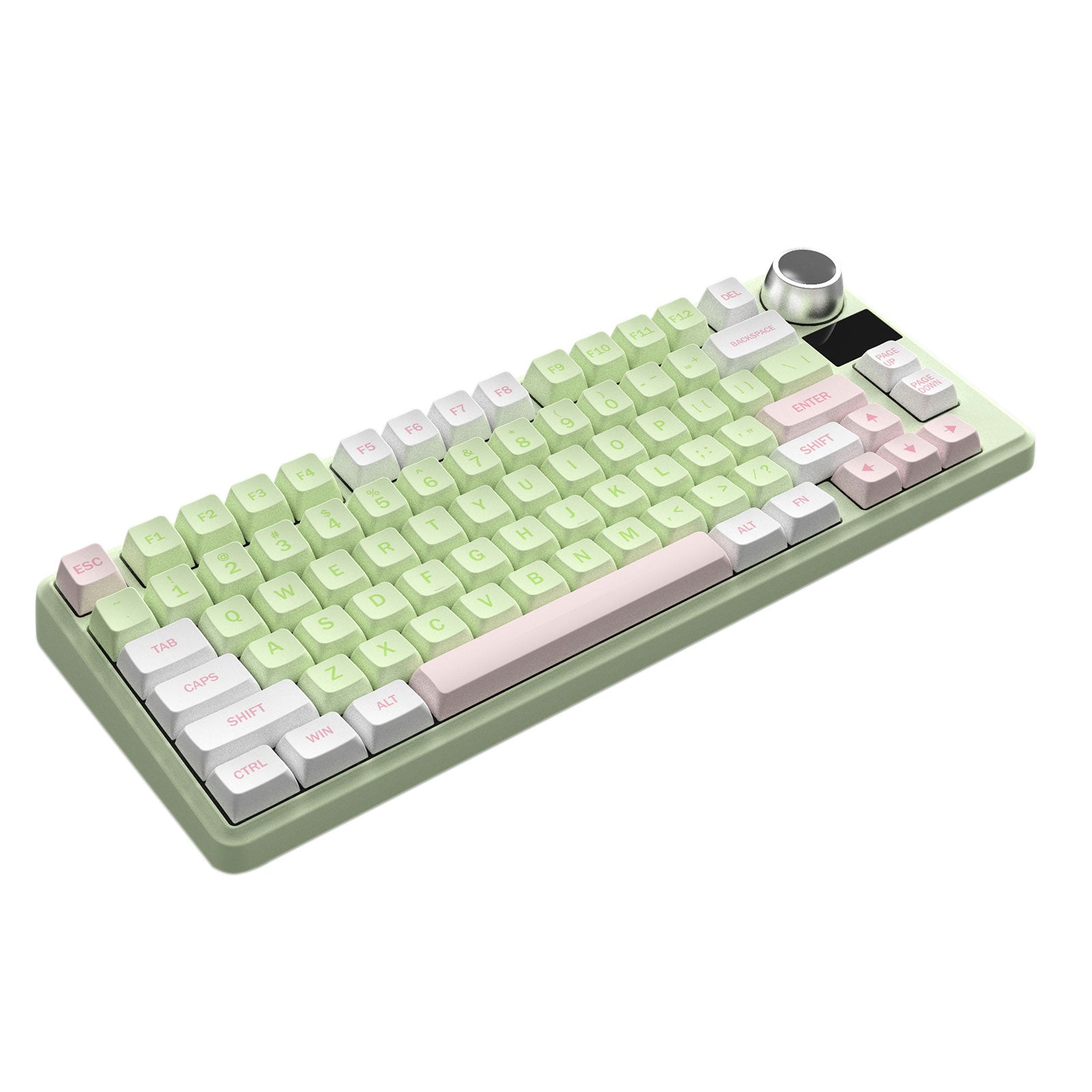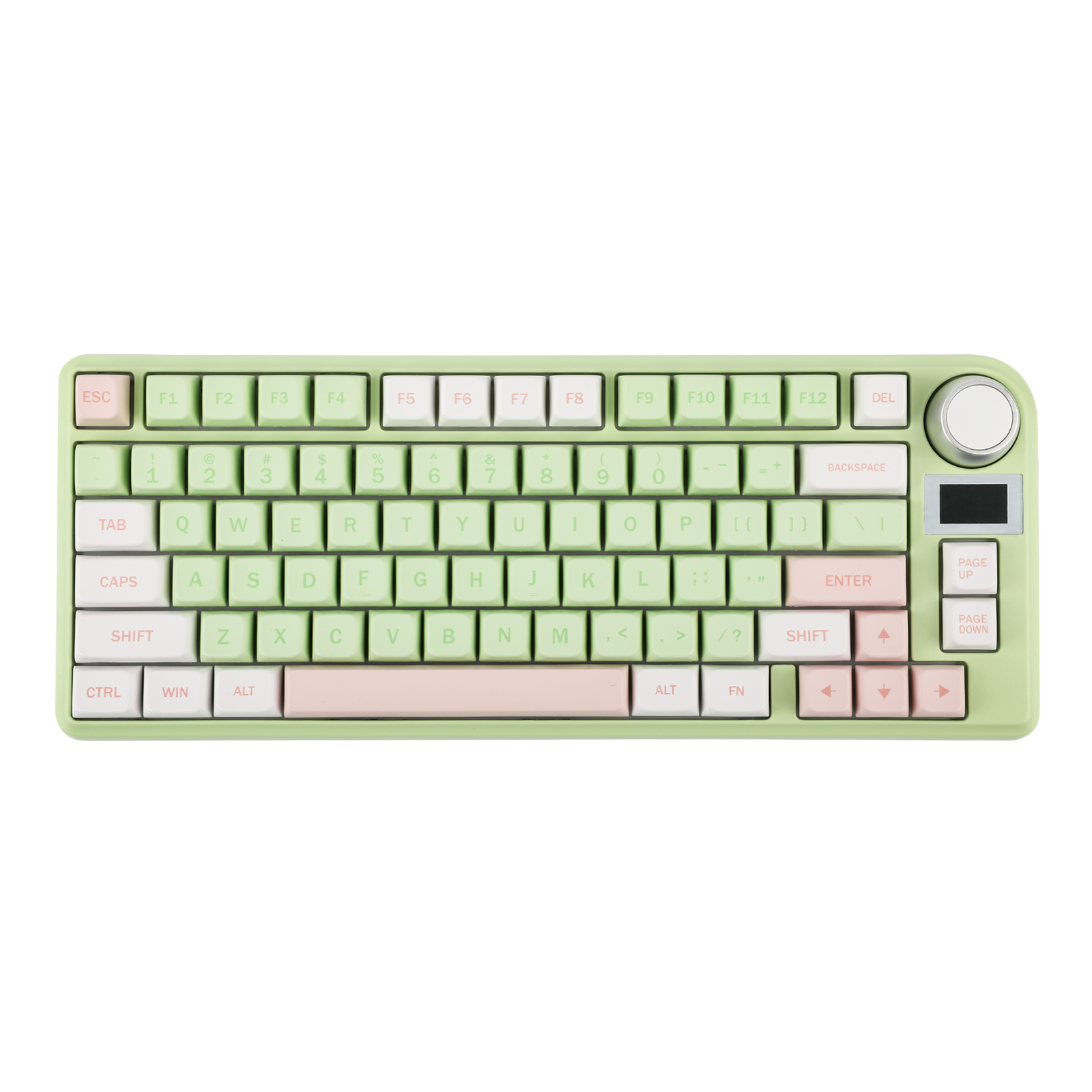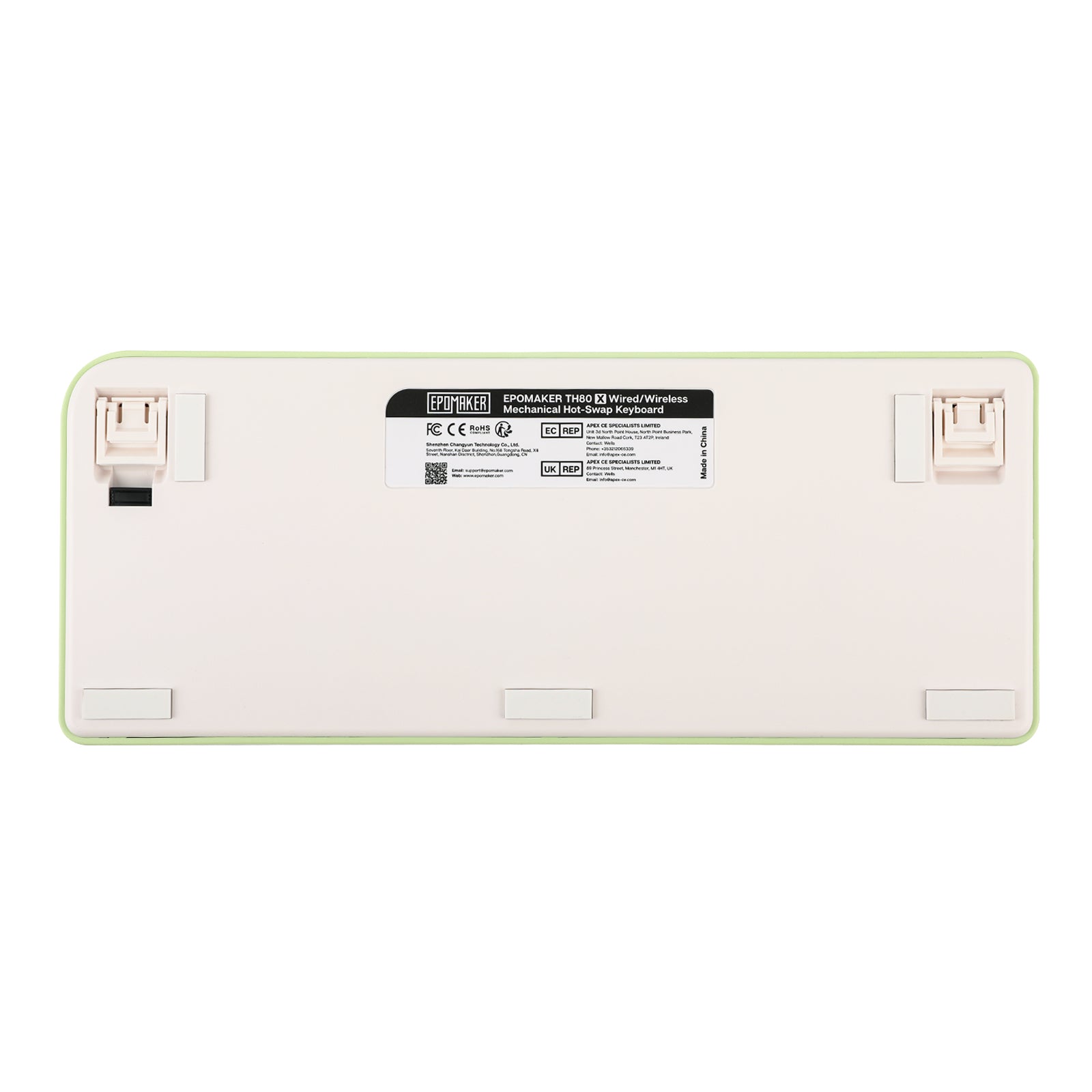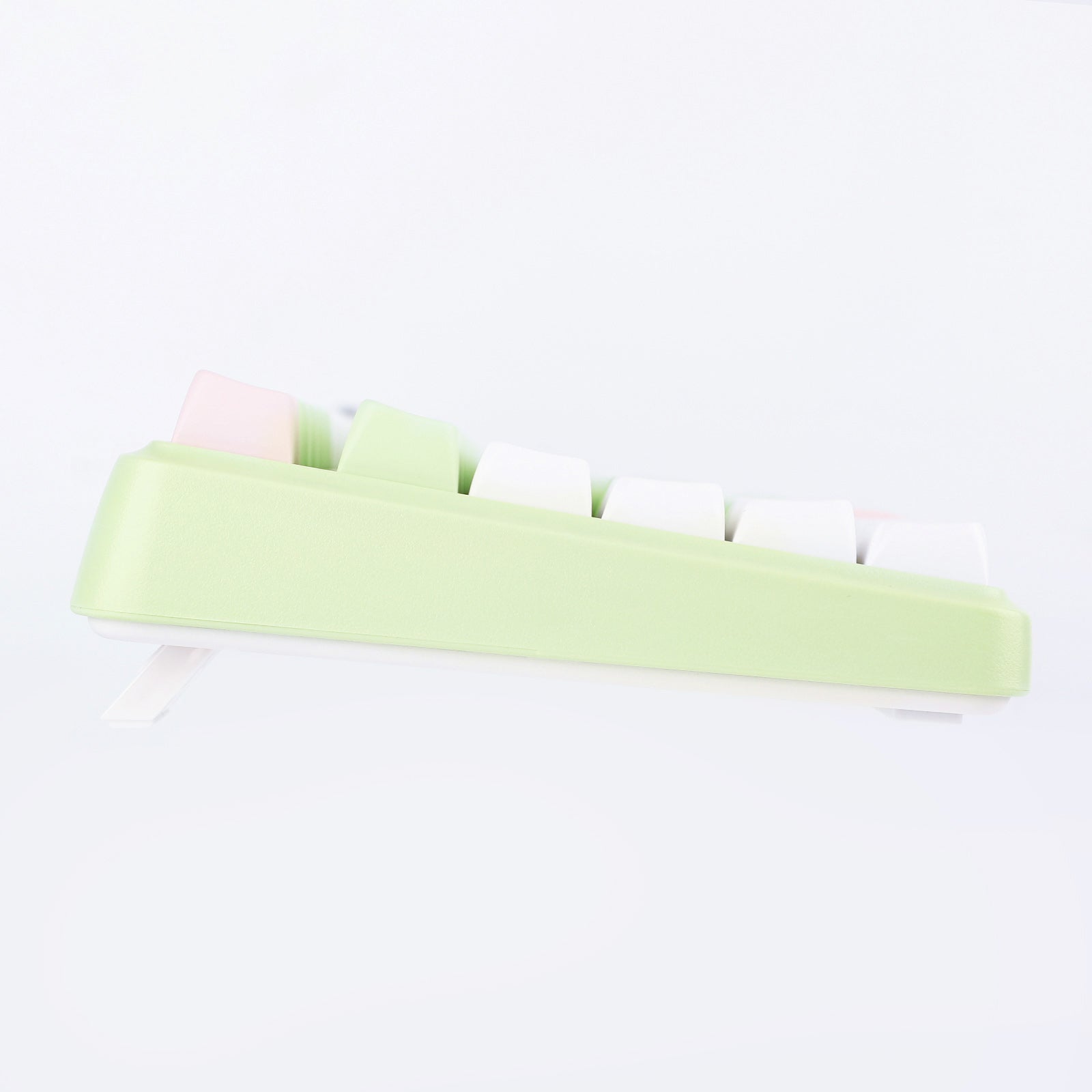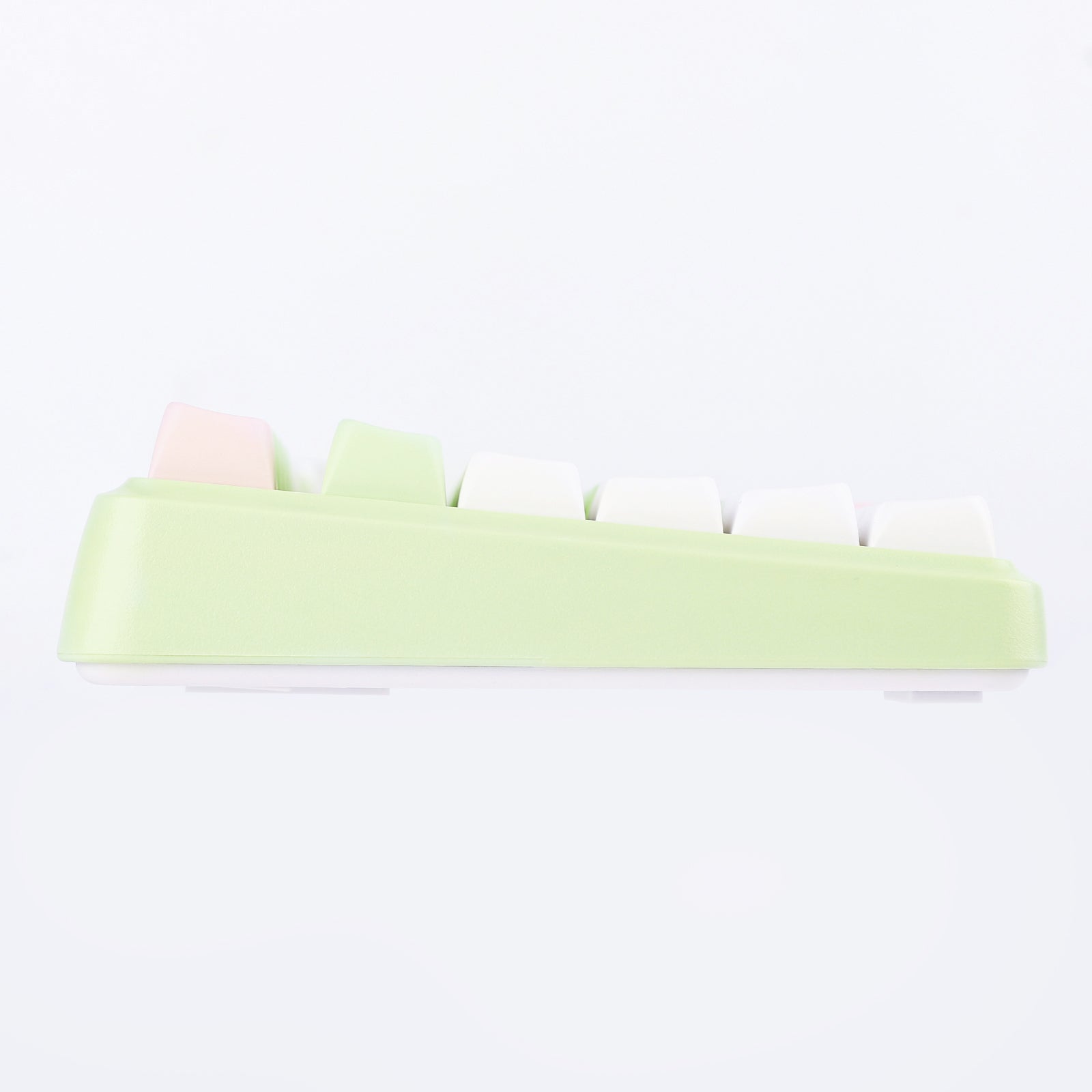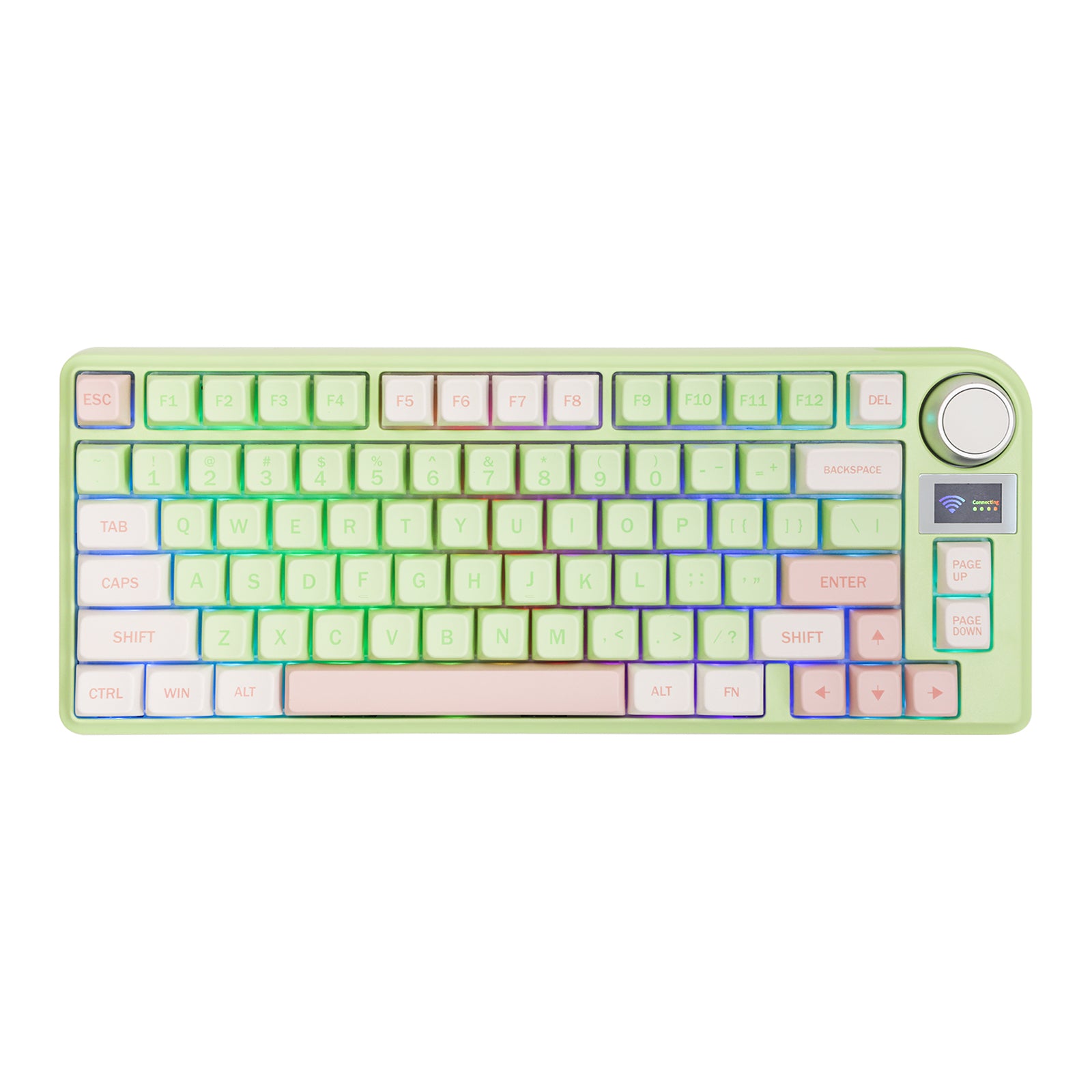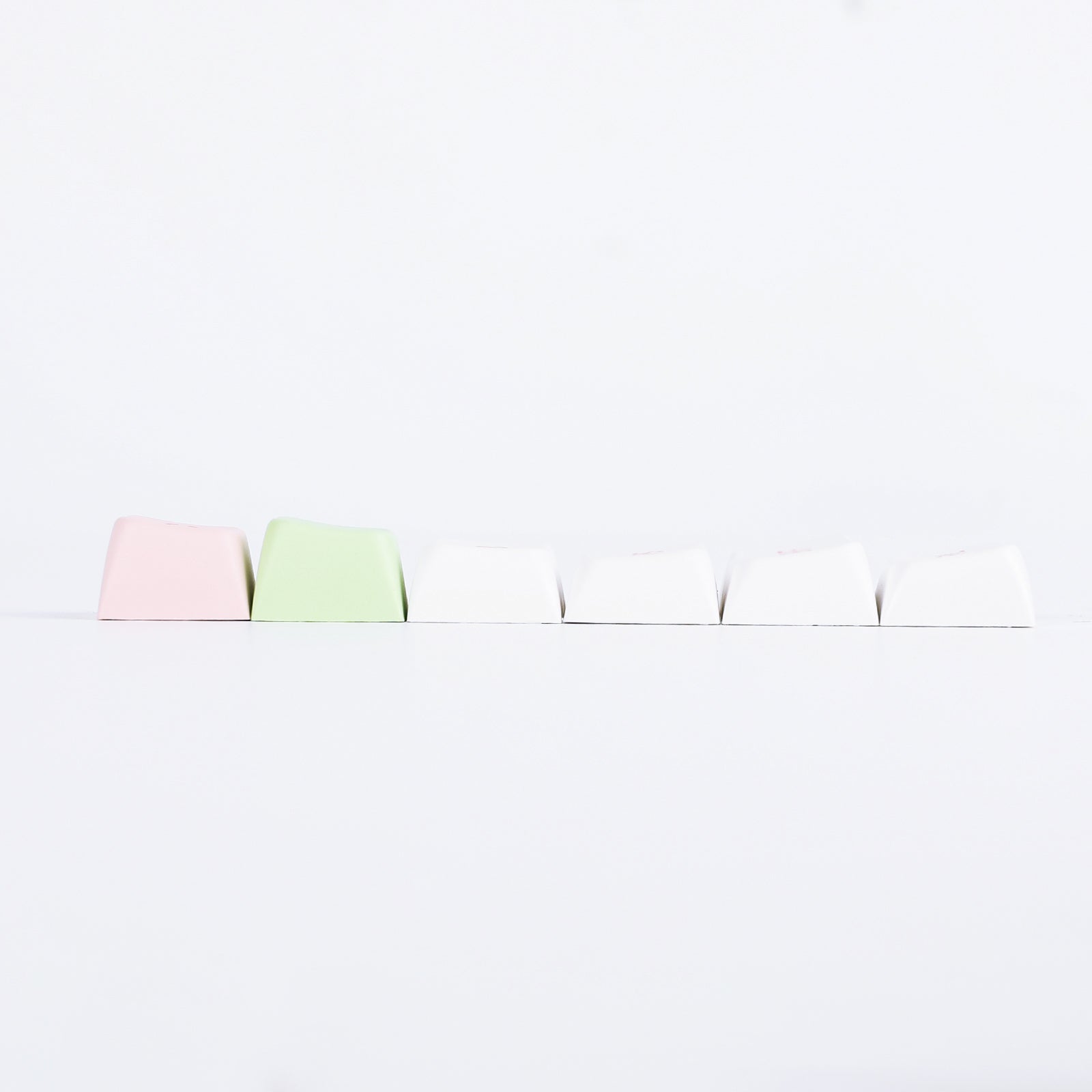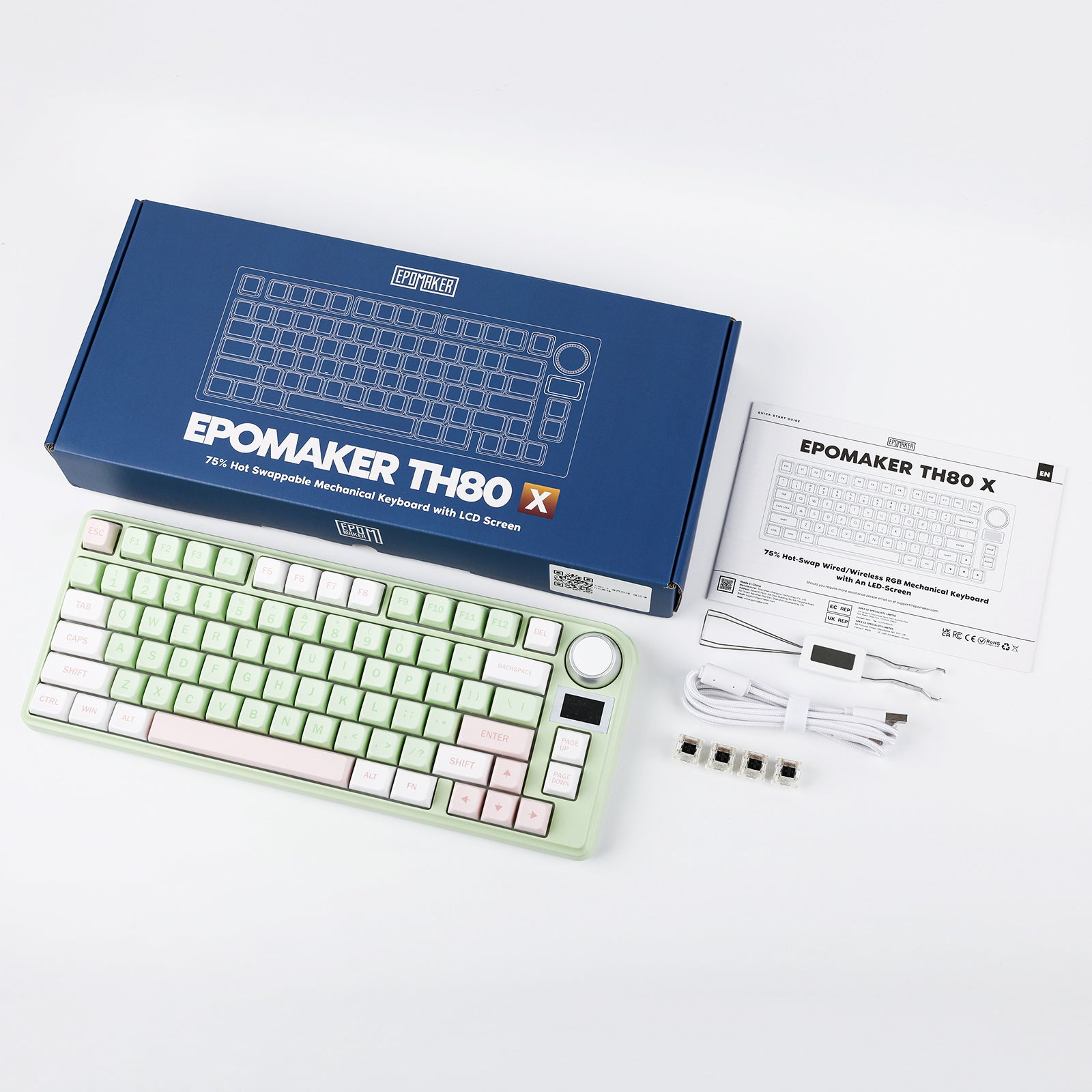 75% Gasket Mounted Mechanical Keyboard with LCD Screen
Pre-orders will be shipped in 8 weeks
Customizable LCD Screen
Built-in 8000mAh Large Battery
RGB for Office/ Win/ Mac
Hot-Swappable Switches
Bluetooth 5.0, wireless 2.4G connection, Type-C connection
Sale price
$99.99
Regular price
$99.99
Free standard shipping to most countries
Enjoy free shipping to most countries*. Please refer to our
shipping FAQ
to see if you apply.
Covid-19 Shipping Delay Notice
Shipping may be delayed due to covid-19 depending on your country regulations.
How to Set Lights & Layers On the Screen
TH80-X Or TH80 PRO?
Experience the next level of keyboard perfection with the EPOMAKER TH80-X mechanical keyboard, a remarkable upgrade to the renowned TH80 PRO. This advanced mechanical keyboard takes everything you loved about its predecessor and amplifies it with enhanced features, delivering an unparalleled typing experience that will leave you amazed. It combines innovation, durability, and aesthetic appeal to elevate your typing experience to new heights. With its cutting-edge features and thoughtful design, this 75% layout keyboard is a must-have for tech enthusiasts and professionals alike.
Customizable LCD Screen
Express your creativity and add a touch of personalization to your keyboard setup with the TH80-X's built-in display screen. This vibrant screen gives you the freedom to create and display custom animations, logos, or even your favorite images. Let your keyboard reflect your unique style, making it a true extension of your personality. Stand out from the crowd and make a statement with a keyboard that's as unique as you are.
Gasket-Mount Mechanical Keyboard
EPOMAKER TH80-X is a gasket-mount mechanical keyboard with Silicon sandwich layer and bottom case pad to achieve an ultimate soft and smooth typing experience. Pre-lubed stabilizer and switch pad are added to enrich the performance. With the gasket structure design, typing feel is greatly improved, noise is maximally reduced, and stability is enhanced. Every keystroke is a joy to behold as you experience unparalleled comfort and precision, making long typing sessions a breeze.
Three Modes of Connectivity,Built-in 8000mAh Large Battery
Equipped with an impressive 4000+4000mAh battery, the TH80-X will keep up with your demanding work hours. Bid farewell to frequent charging interruptions and enjoy the convenience of extended battery life that supports your productivity throughout the day. By the wireless option, either Bluetooth (up to 5.0) or 2.4GHz can be chosen, and the polling rate can be up to 1000hz with 2.4GHz. By the wired mode, macro can be programmed to better fit your typing habits. The modes can be easily switched by Fn+1/2/3(Bluetooth) / 4(2.4GHz) / 5(USB Wired)
Optimized 75% Layout
With its 79-key layout and 75% arrangement, the TH80-X strikes the perfect balance between functionality and compactness. Enjoy the convenience of a condensed form factor that preserves essential keys, providing easy access to all the functions you need while optimizing desk space. Whether you're a professional, a gamer, or a casual user, the TH80-X is designed to meet your needs with its versatile layout.
Precise Sound Control at Your Fingertips
Say goodbye to fumbling for volume buttons or navigating through menus to adjust sound levels. The TH80-X features a convenient rotary knob, intelligently placed on the keyboard, allowing you to fine-tune the volume with ease. Whether you're enjoying your favorite tunes, engaging in intense gaming sessions, or simply typing away, you have full control over the audio experience, right at your fingertips.
Technical Specifications
Number of keys
79 keys+1 knob
Connectivity
wireless and wired
Keycaps
double shot ABS material, NAE profile (custom profile)
Compatible system
Win/macOS/Linux/Android/iOS
Keyboard dimension
340*138*38mm
Keyboard weight
about 1117g
AWESOME
The sounds and the feeling when you typing on it is just chef kiss!
the msot wonderful and lovable keyboard ever
It's a wonderful and remarkable keyboard. The only issue is that in the cyan colored version the letters on the keys are white and the contrast is not ideal. If the contrast had been greater it would have been a perfect keyboard.
정숙하고 경쾌한 타건감과 마음껏 꾸밀 수 있는 디스플레이 그리고 편리한 볼륨 노브 모두 만족스러운 키보드
가스켓 방식을 적용한것 뿐만 아니라 기본 윤활도 매우 잘 되어있어 기성품이라고는 믿기 어려운 정숙함을 갖고있는 것이 큰 매력, 그리고 마음대로 꾸밀 수 있는 디스플레이는 키보드를 더욱 자주 만지고 싶게 만들며 볼륨노브는 정말 편하다. 정말 후회없는 선택
Great board
Out of the box this thing is solid and weighs a ton so if you want a sturdy keyboard with some heft this is it. The Gateron yellows that came with mine are awesome, a little heavier than reds but not enough to notice a huge difference. Very comfortable to type on. The only mod i did was the bandaid mod and tape mod. The stabs had a very tiny amount of play hence the bandaid mod and the tape mod for that extra bit of poppiness. The only cons I have are the app is not as intuitive as others and it took me a second to fix the time on the screen. I also wish the RGB had some sort of multi color selection in the app so I can match the rest of my setup but I didn't buy this board for the RGB. If you're wondering about the keycaps they have a decent sound and feel almost like a double shot PBT but a little more poppy since they're ABS. They do have a nice soft feel but I know they'll wear faster than BPT. The profile on the keycaps id say are flat ish but have more curve than MDA but not as curved as cherry or OEM. Overall I would 100% recommend this board.
Join us on Instagram
Join our community in Instagram to keep up to date with our news, product releases, sales and giveaways!