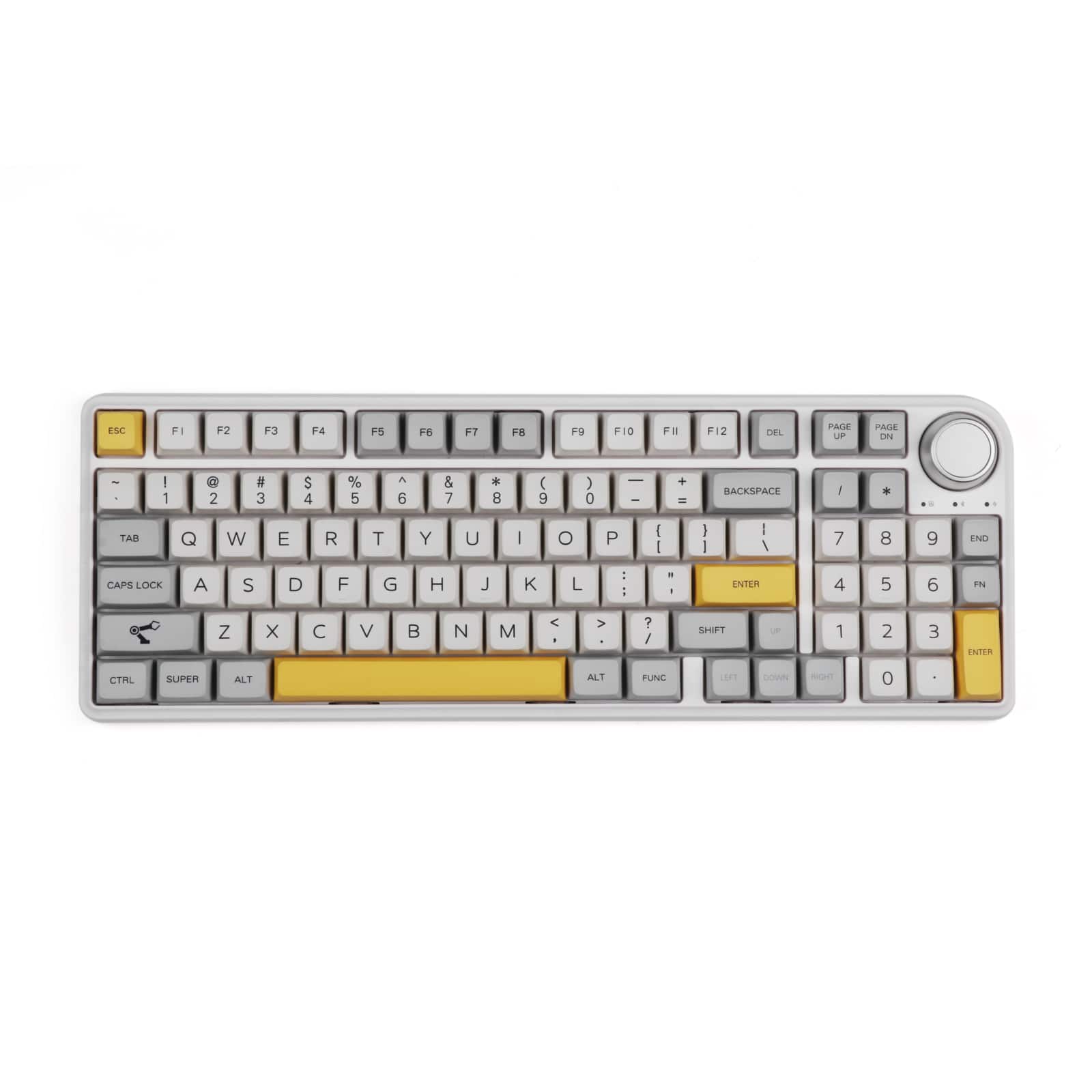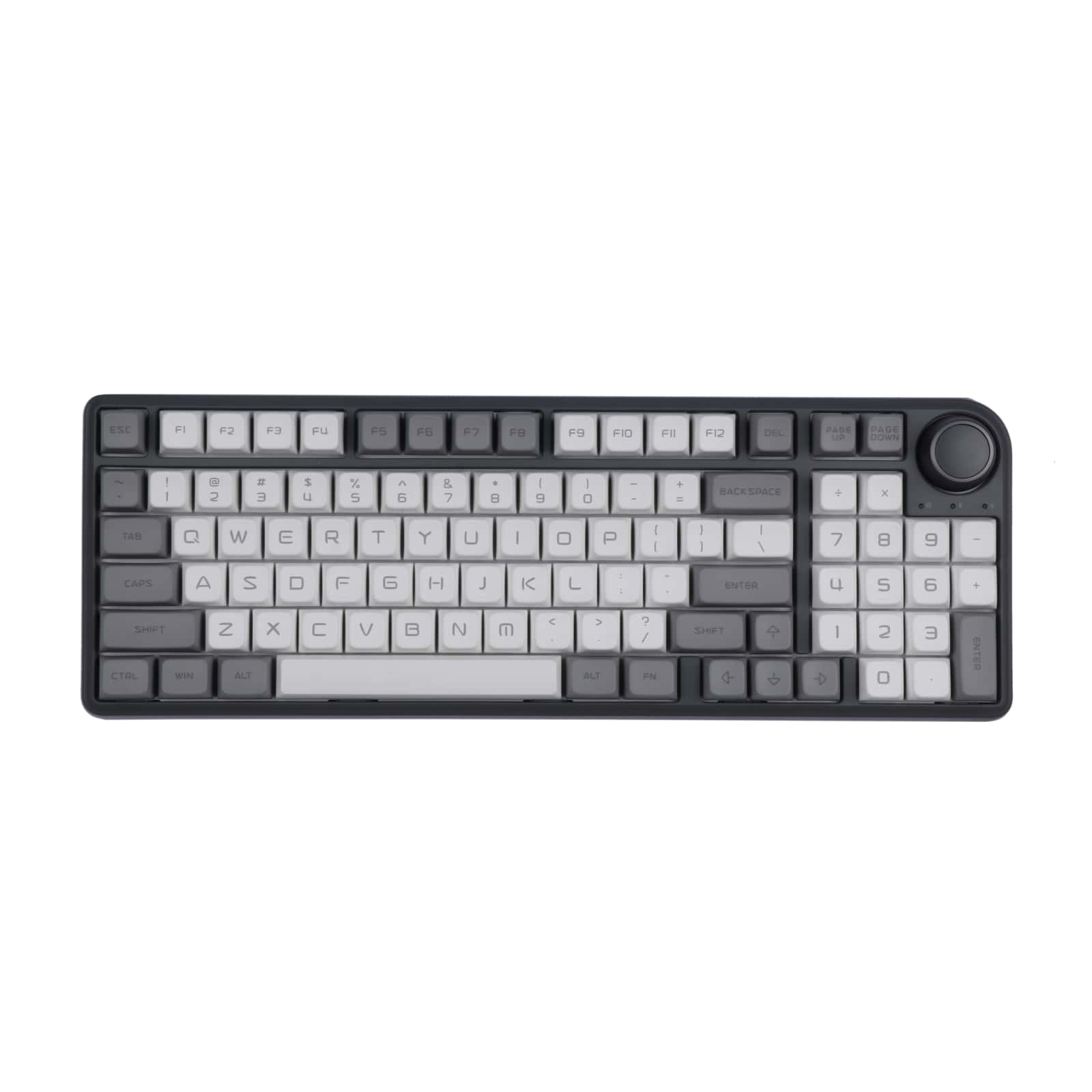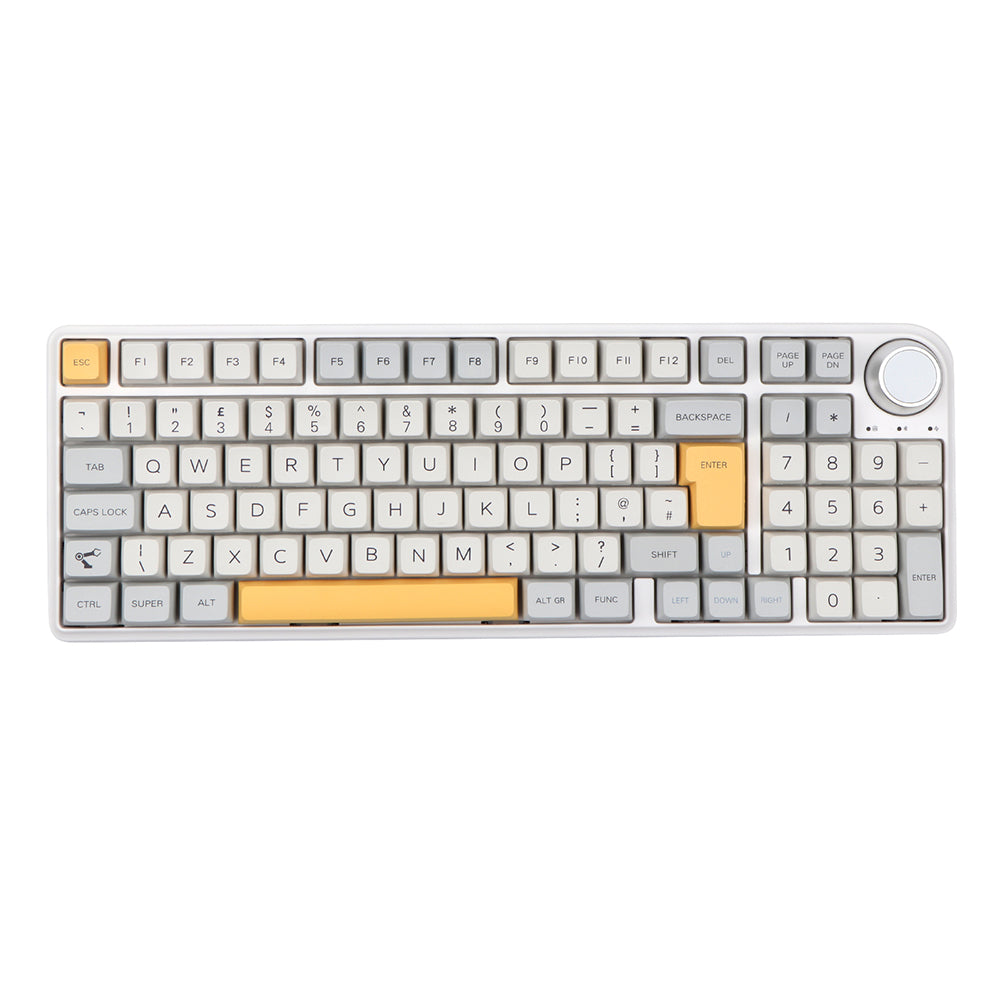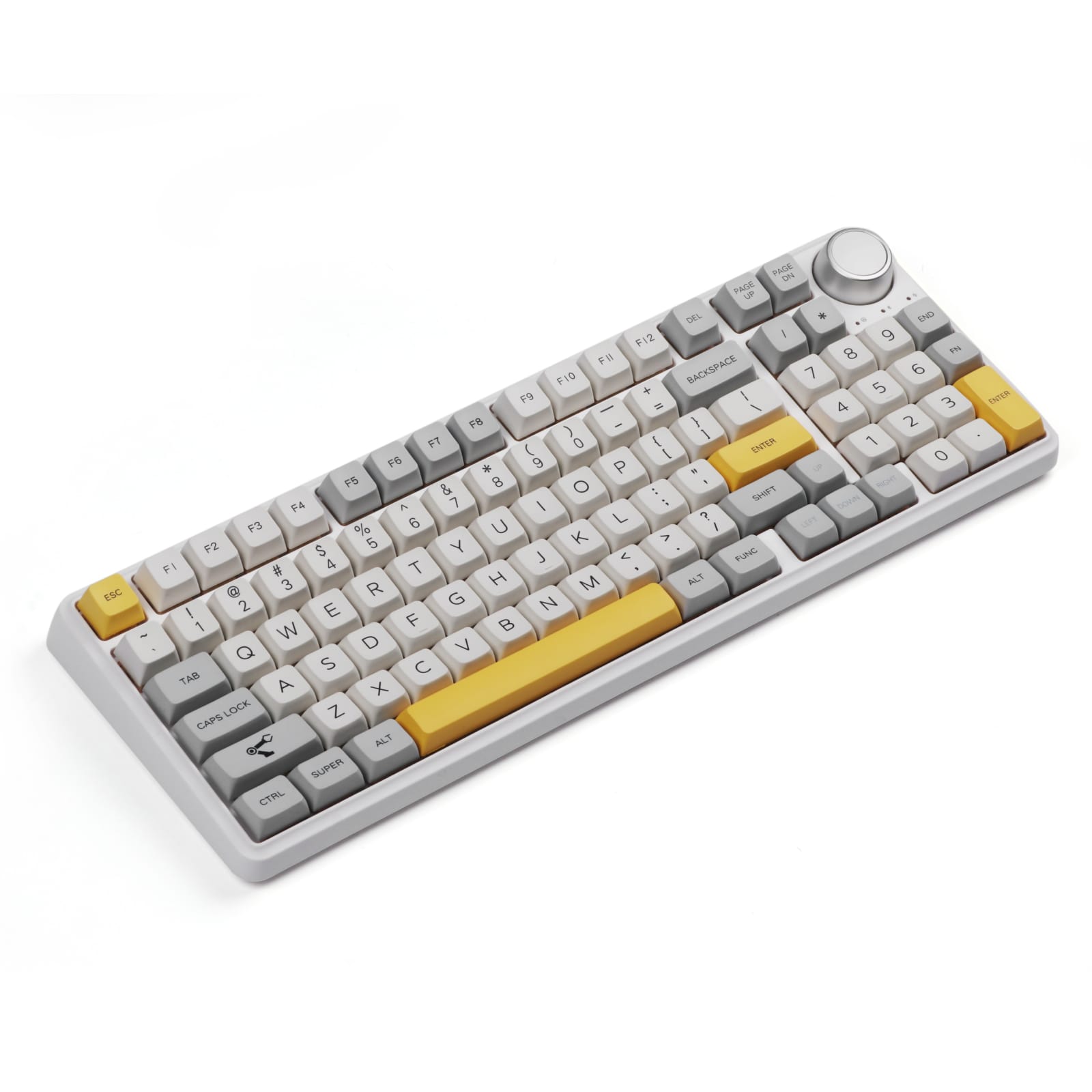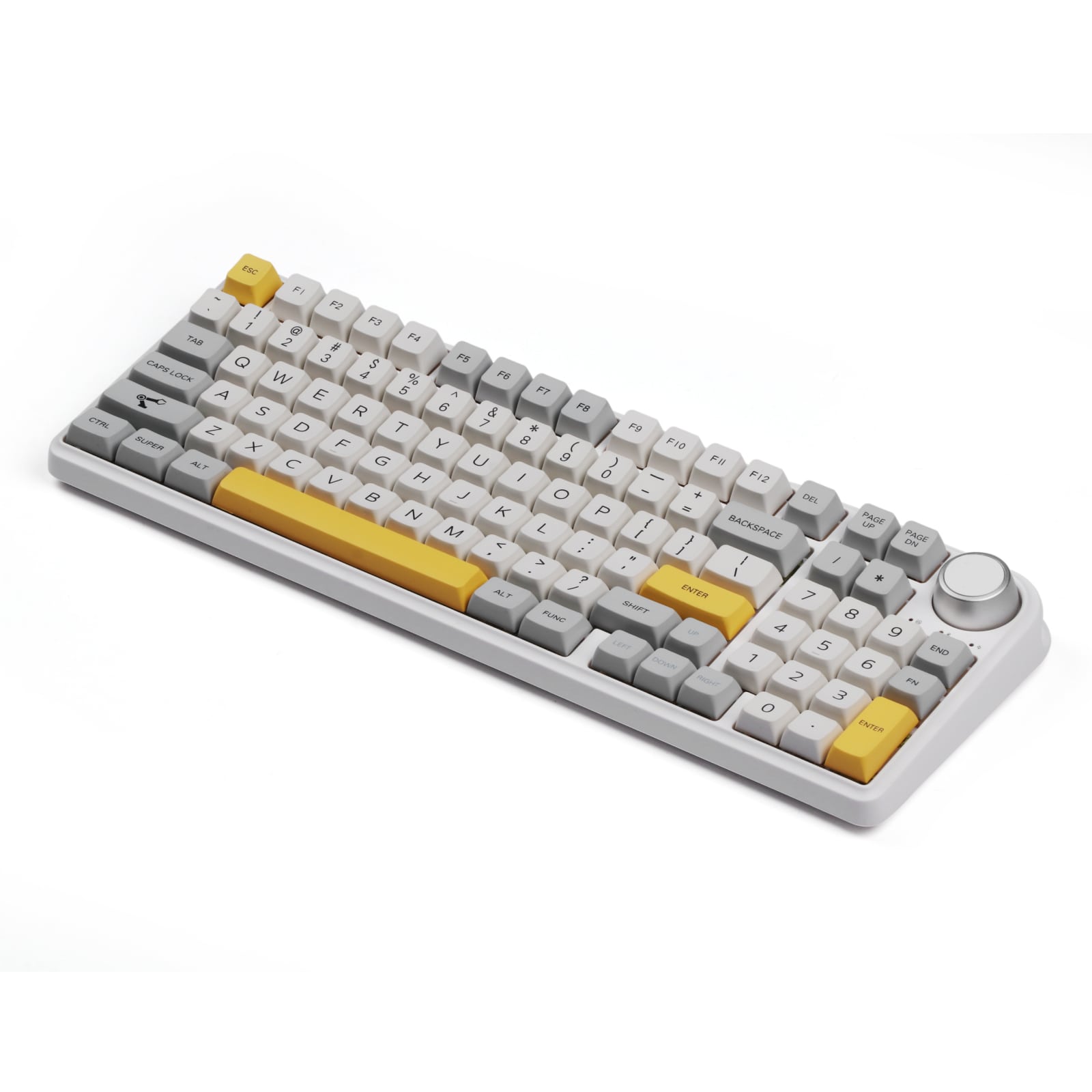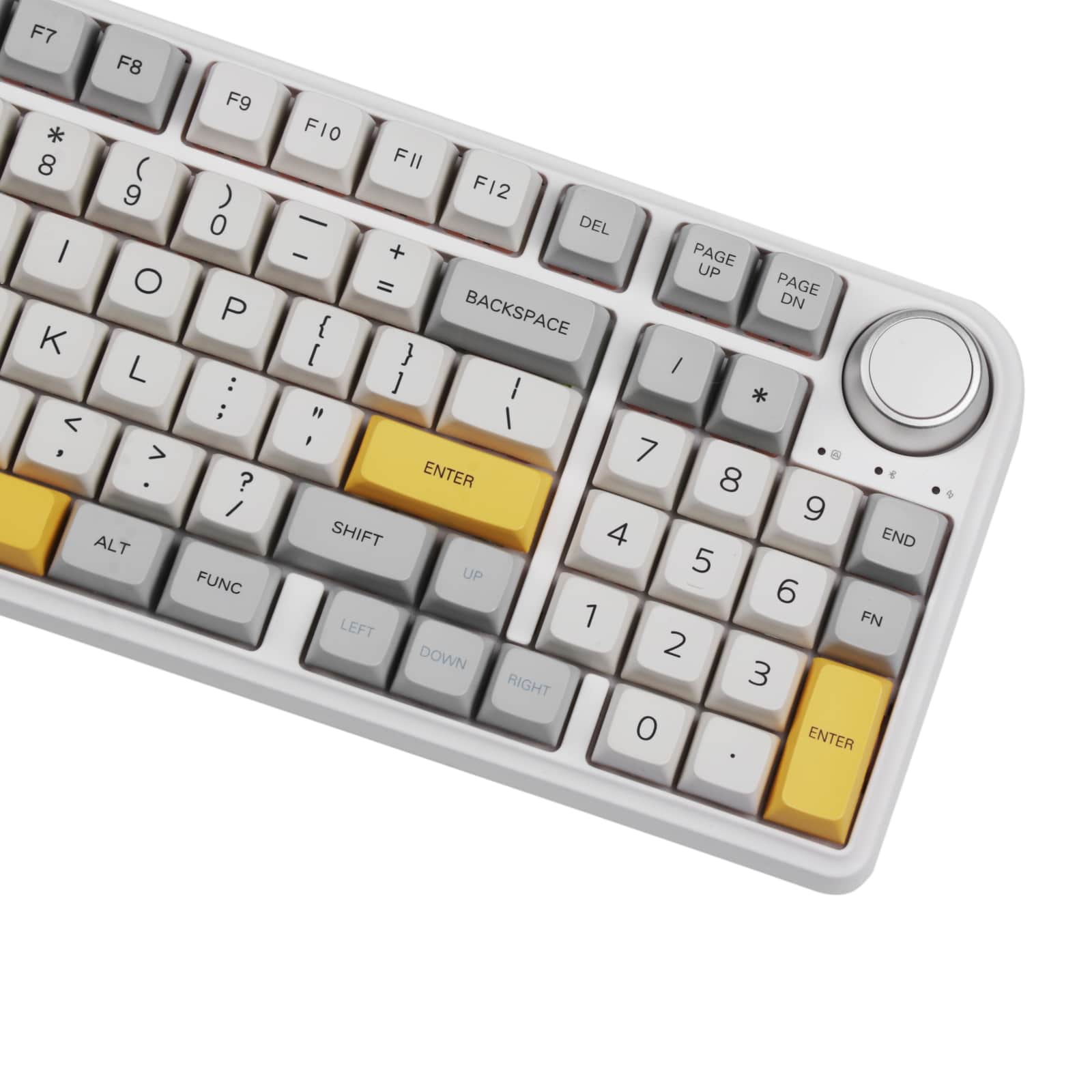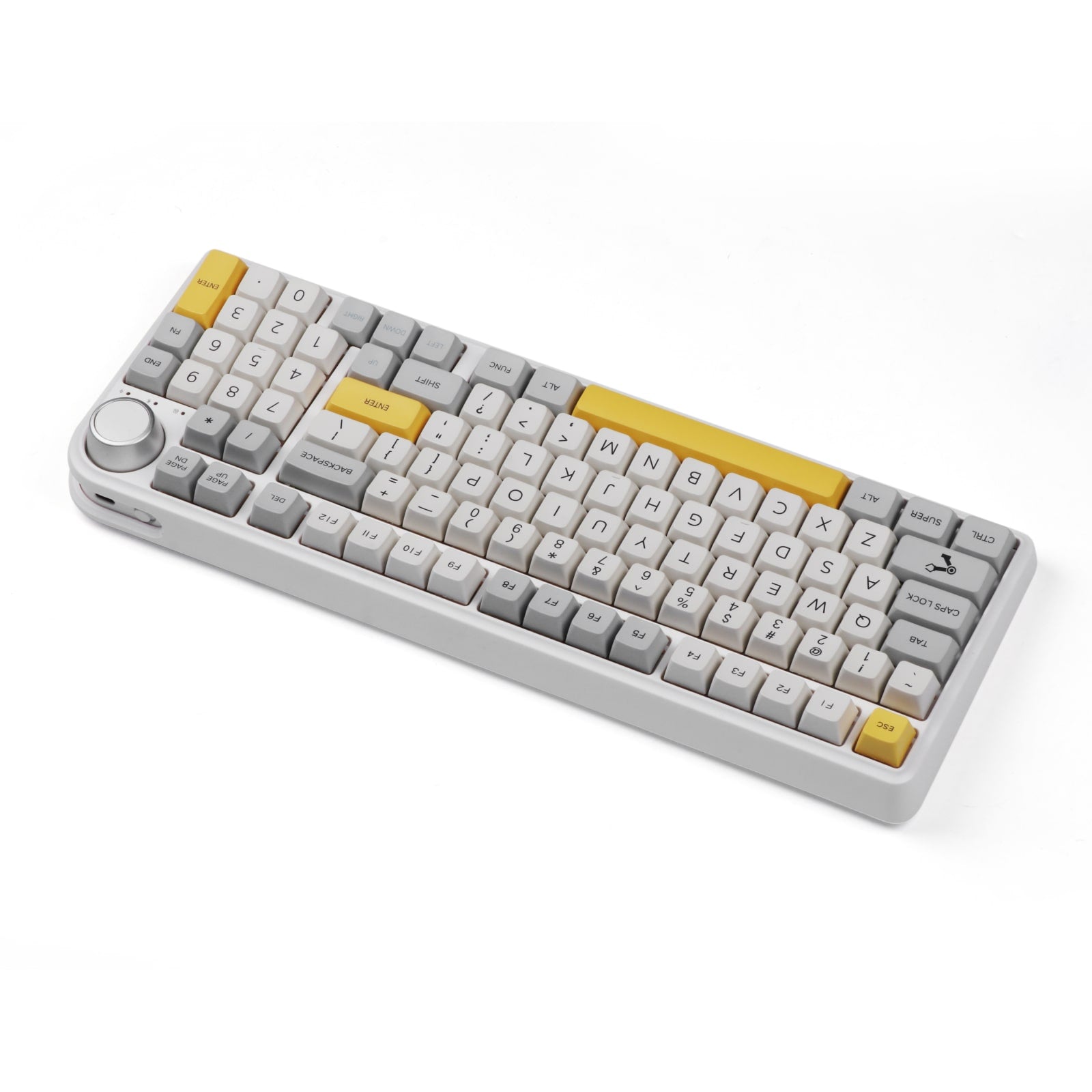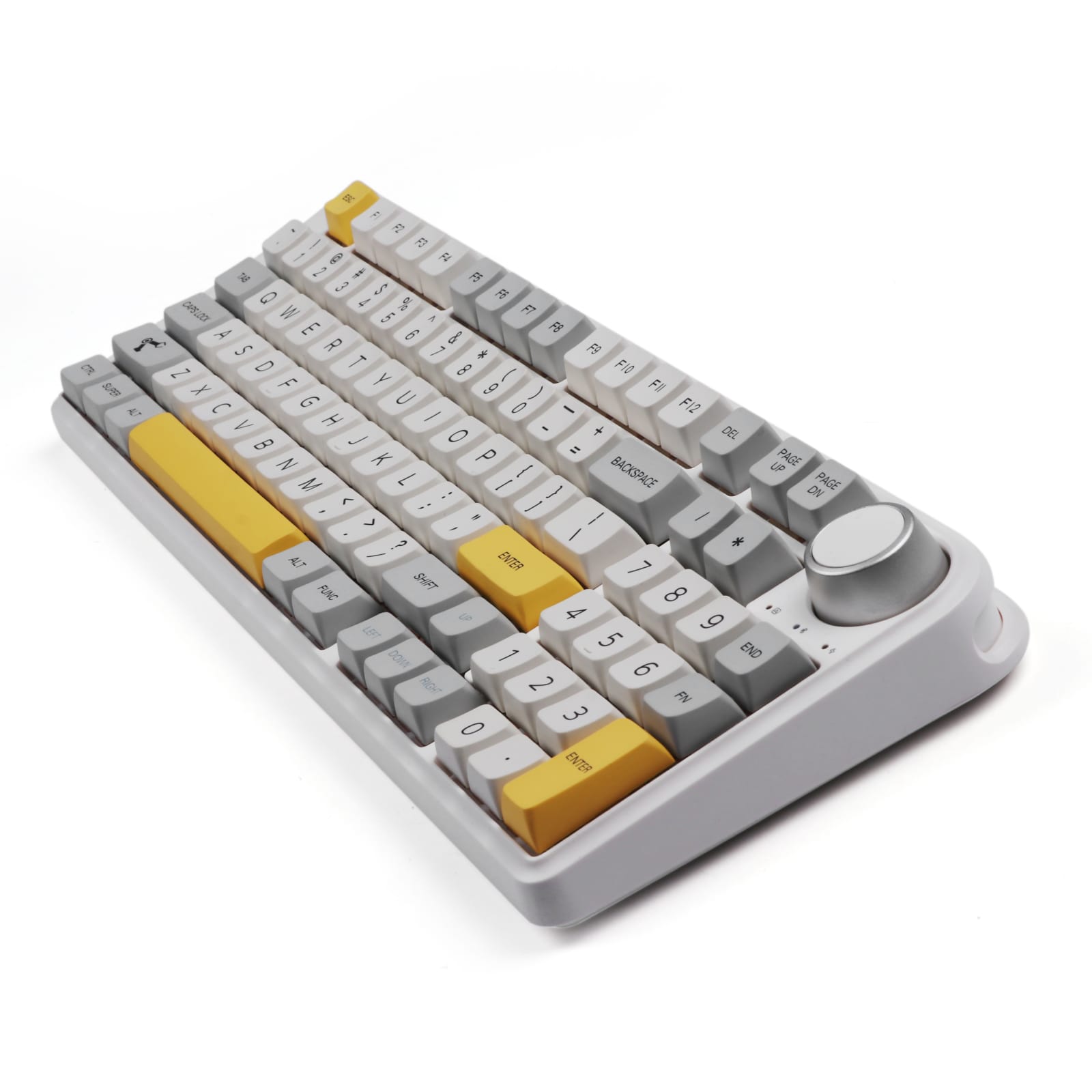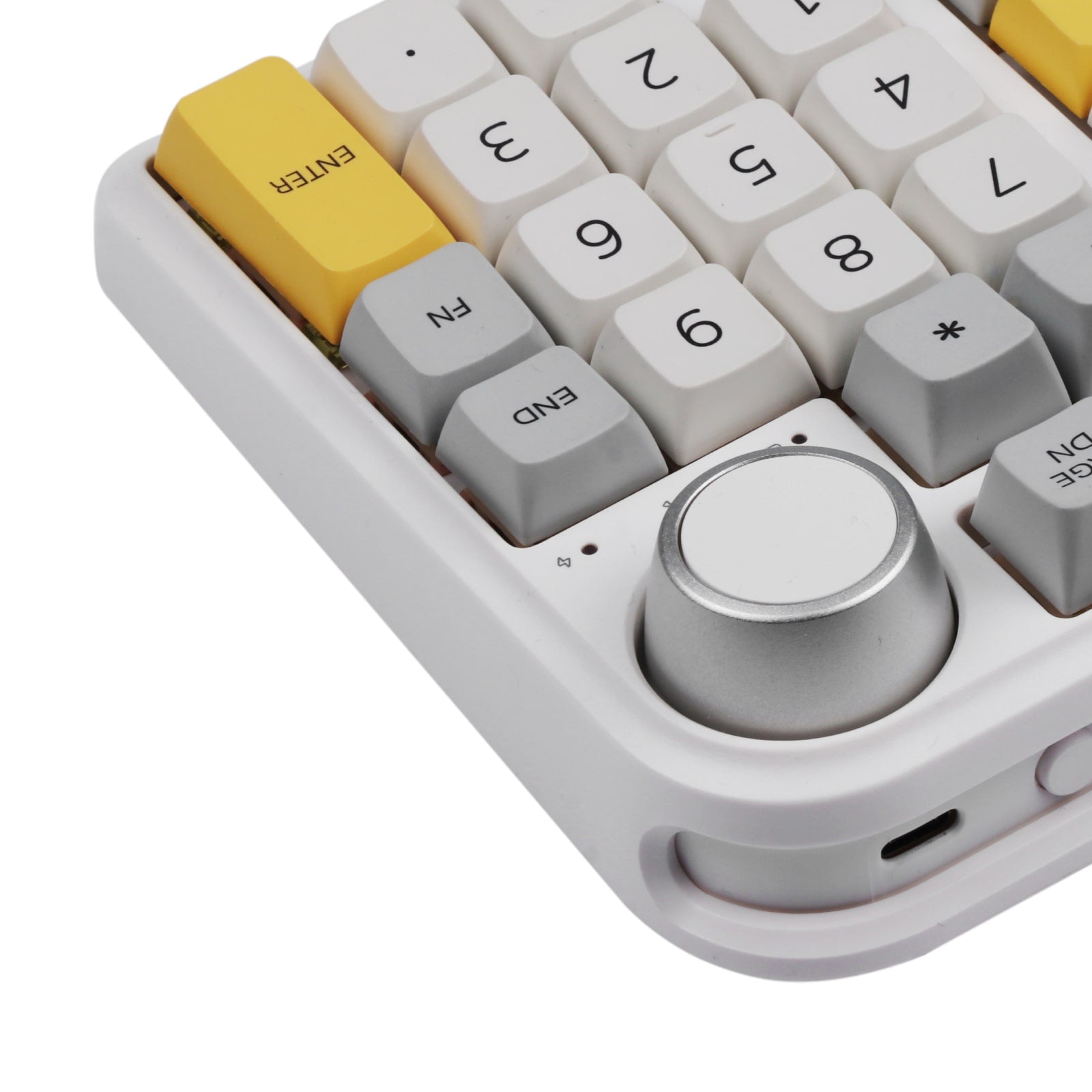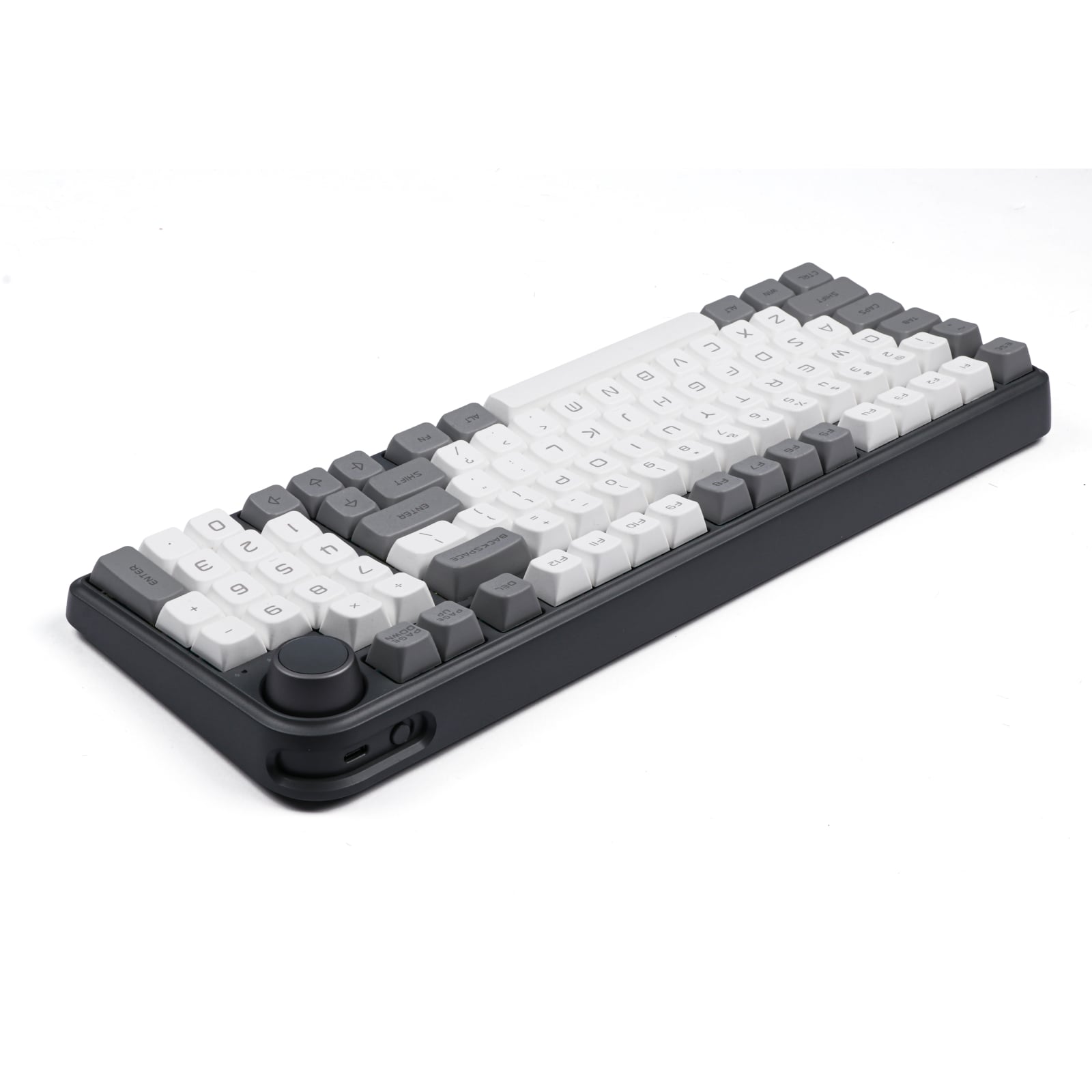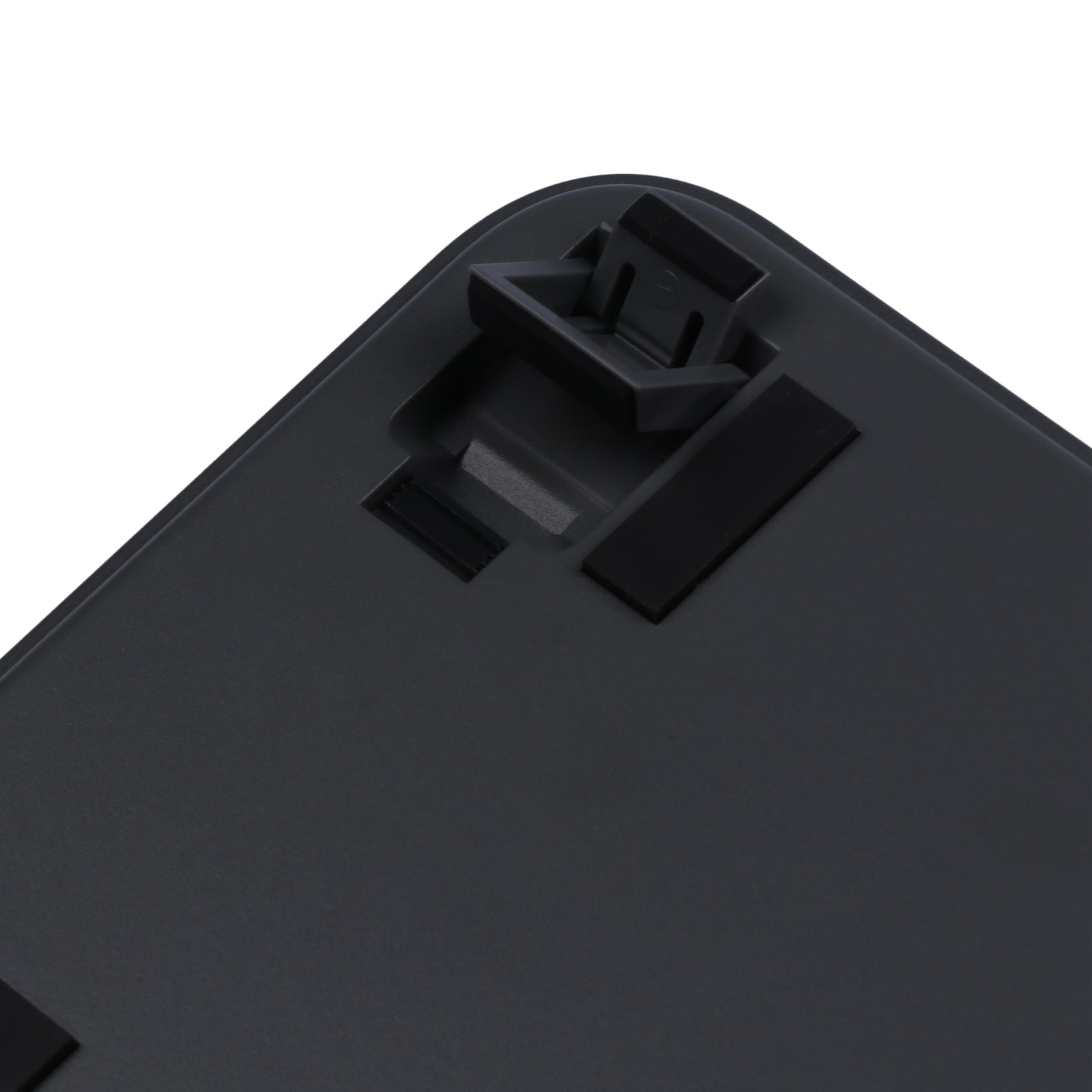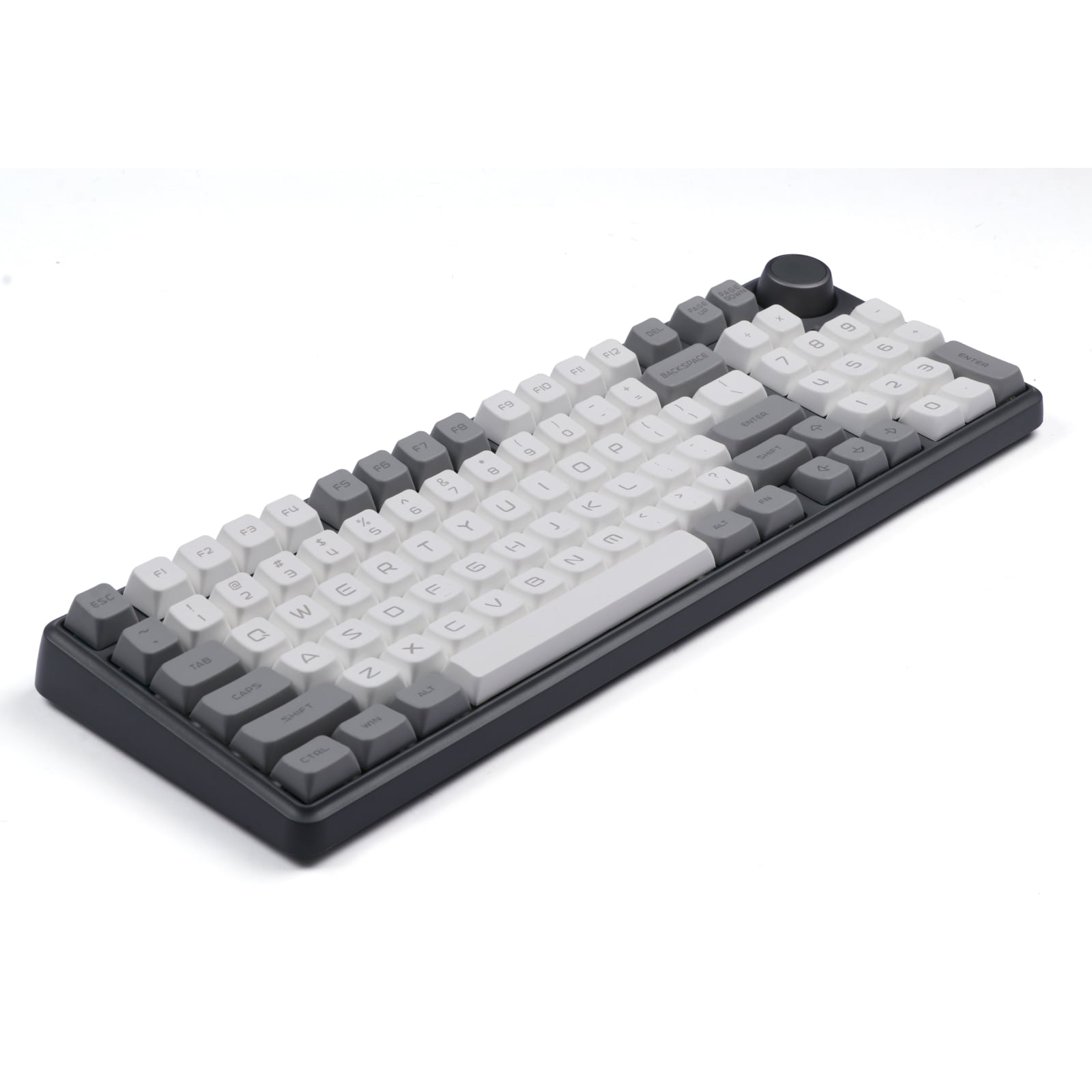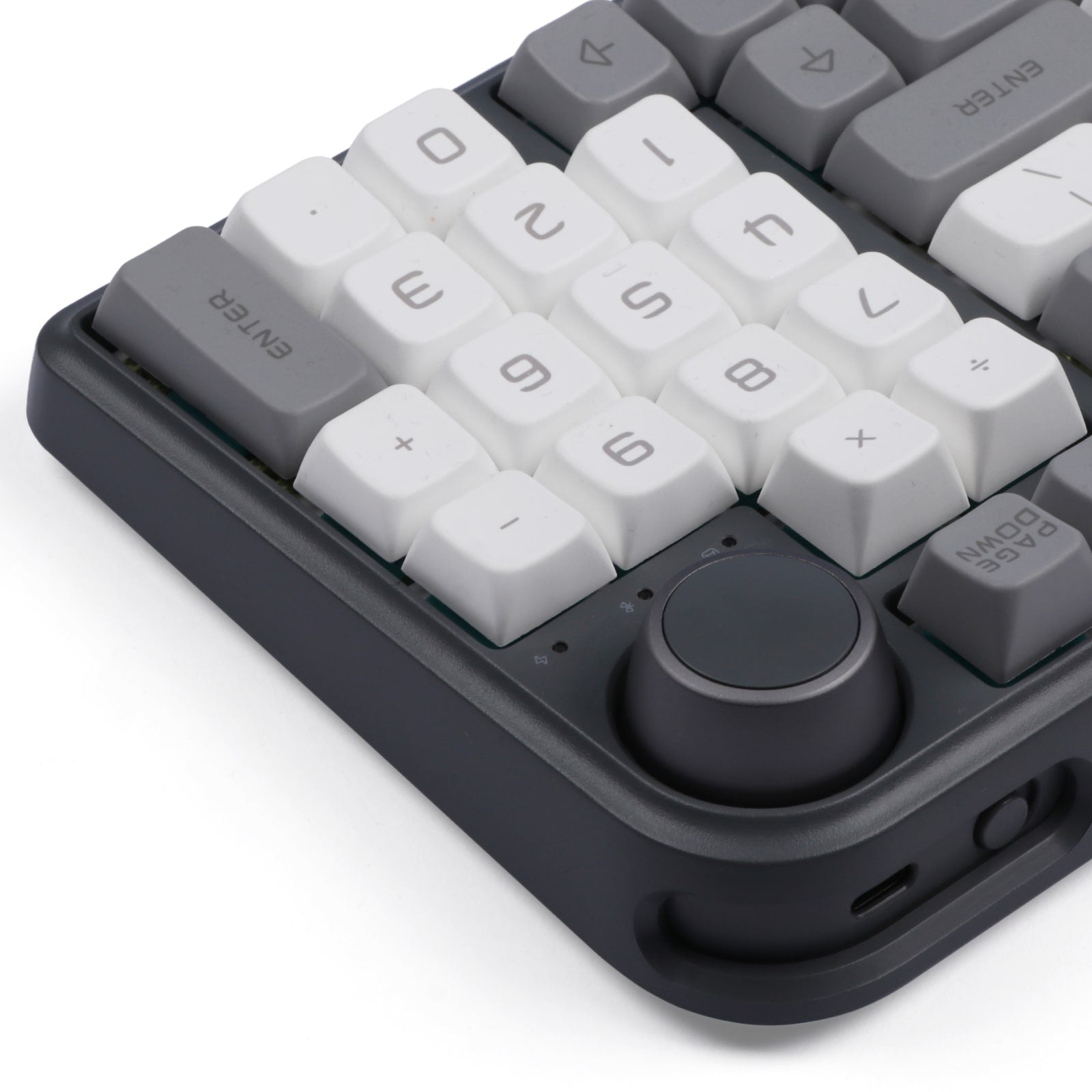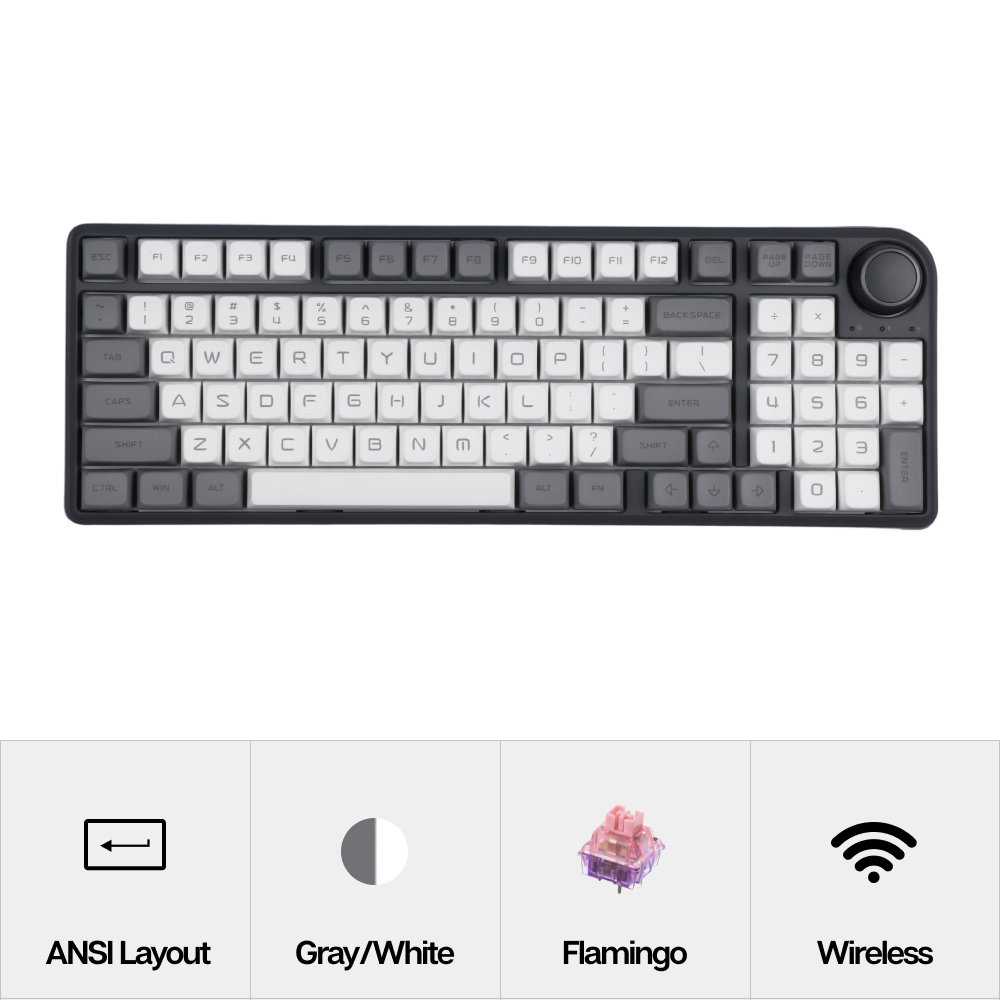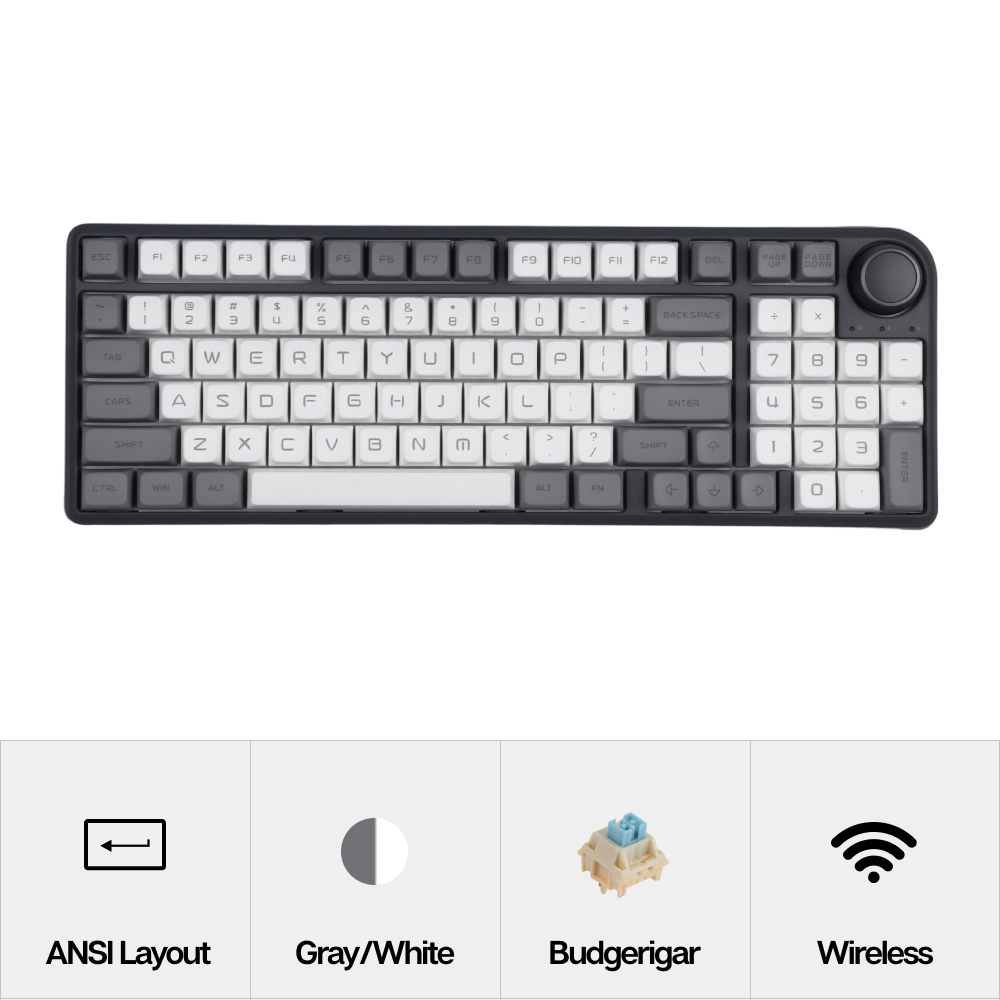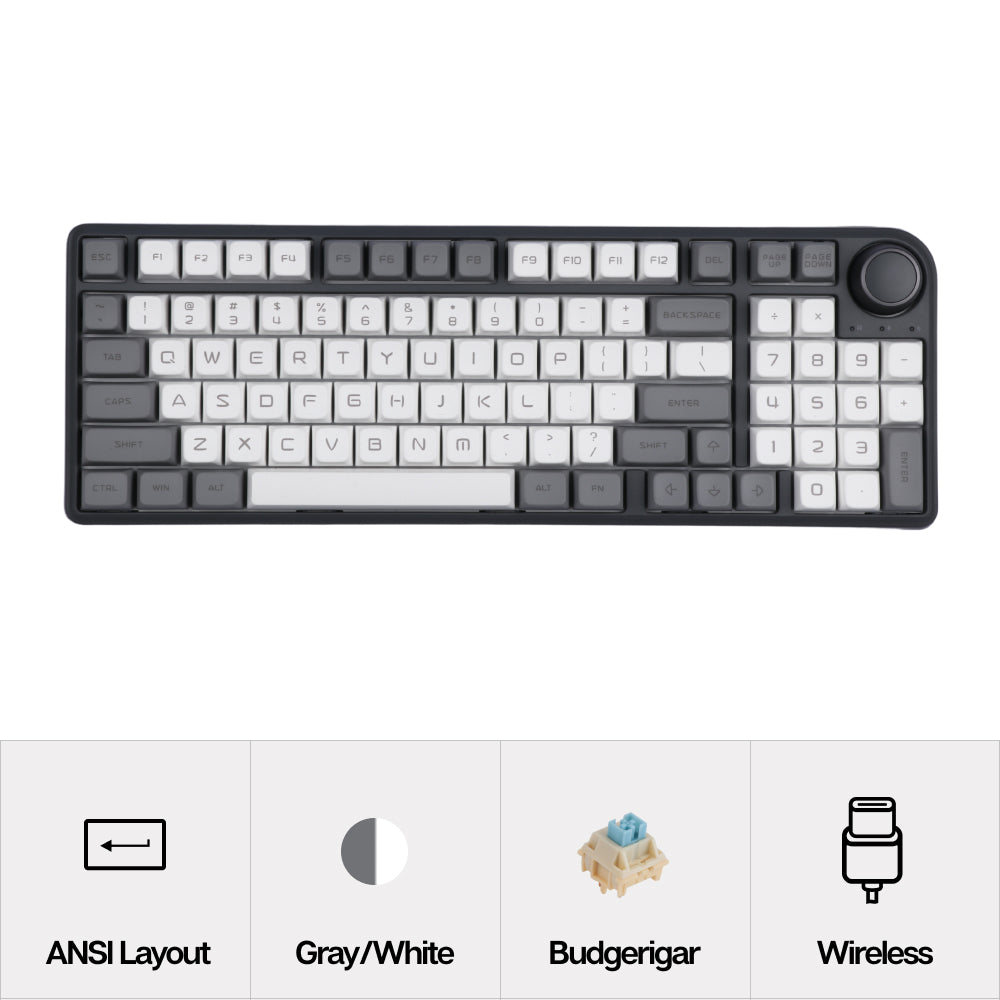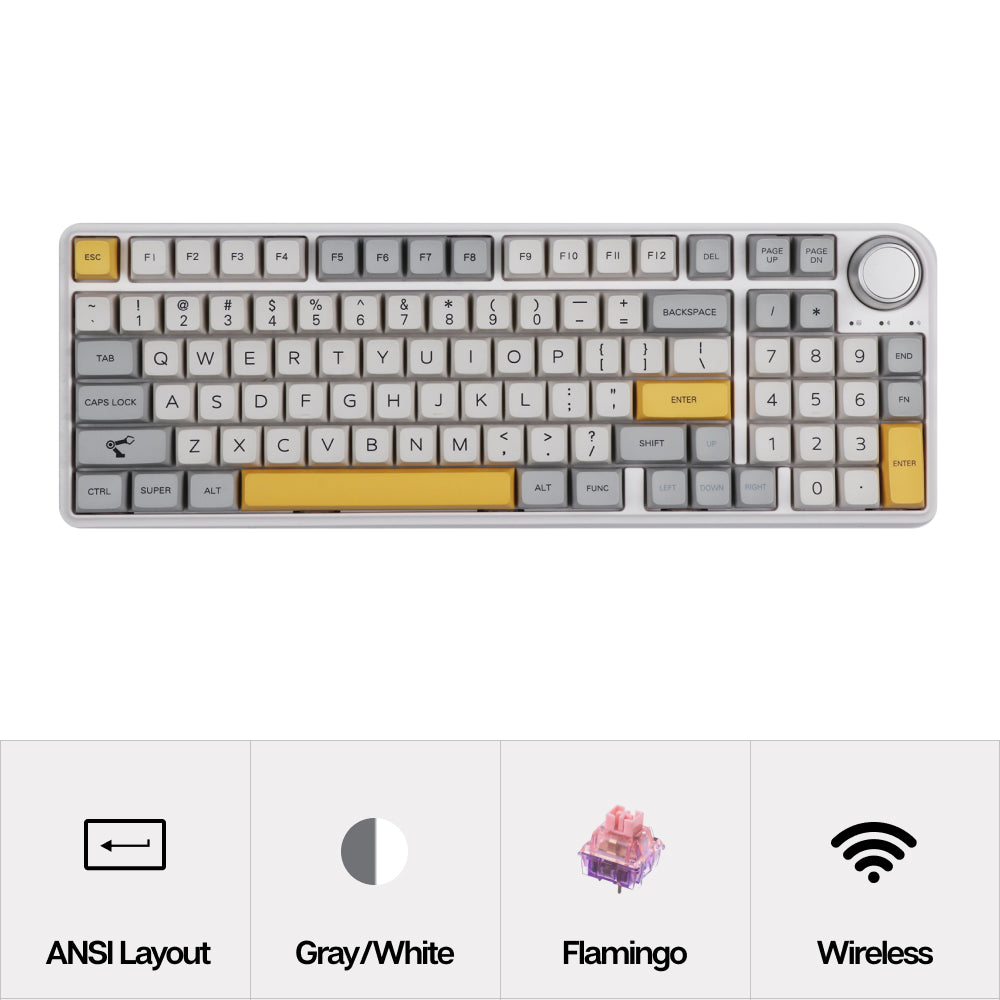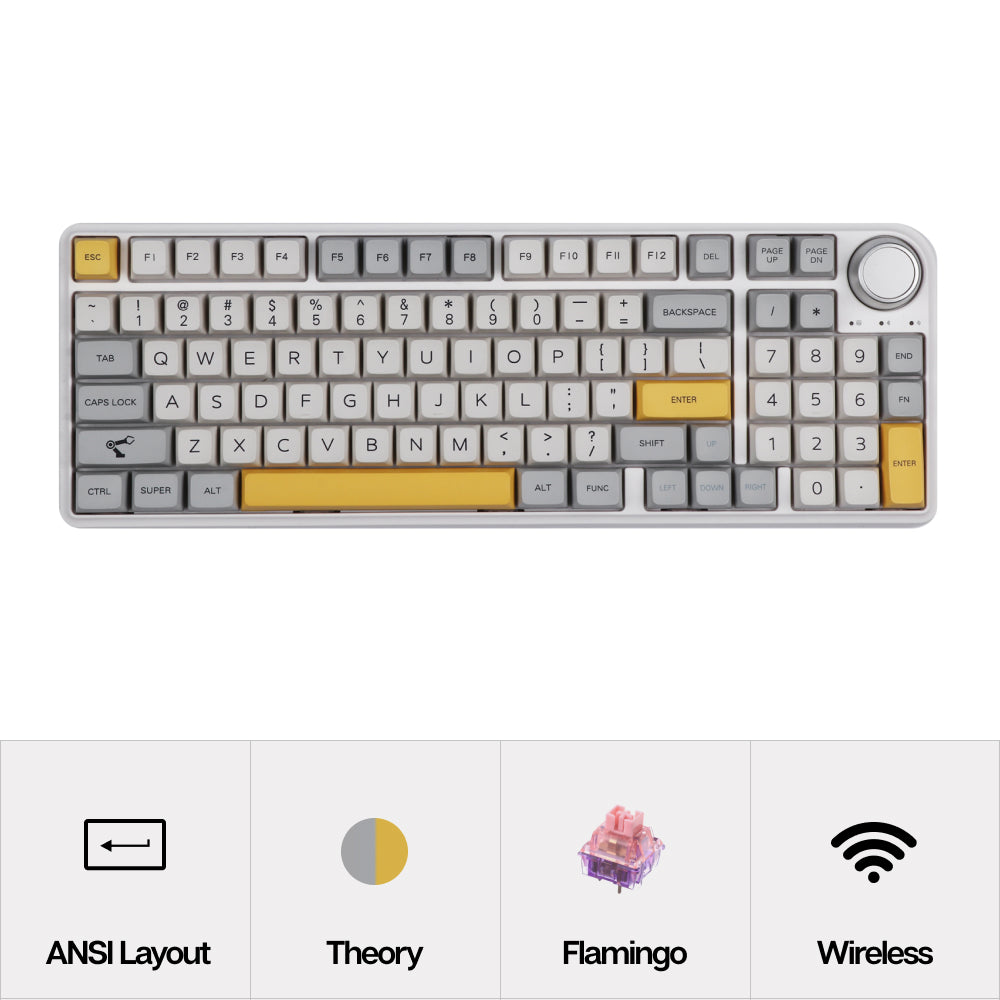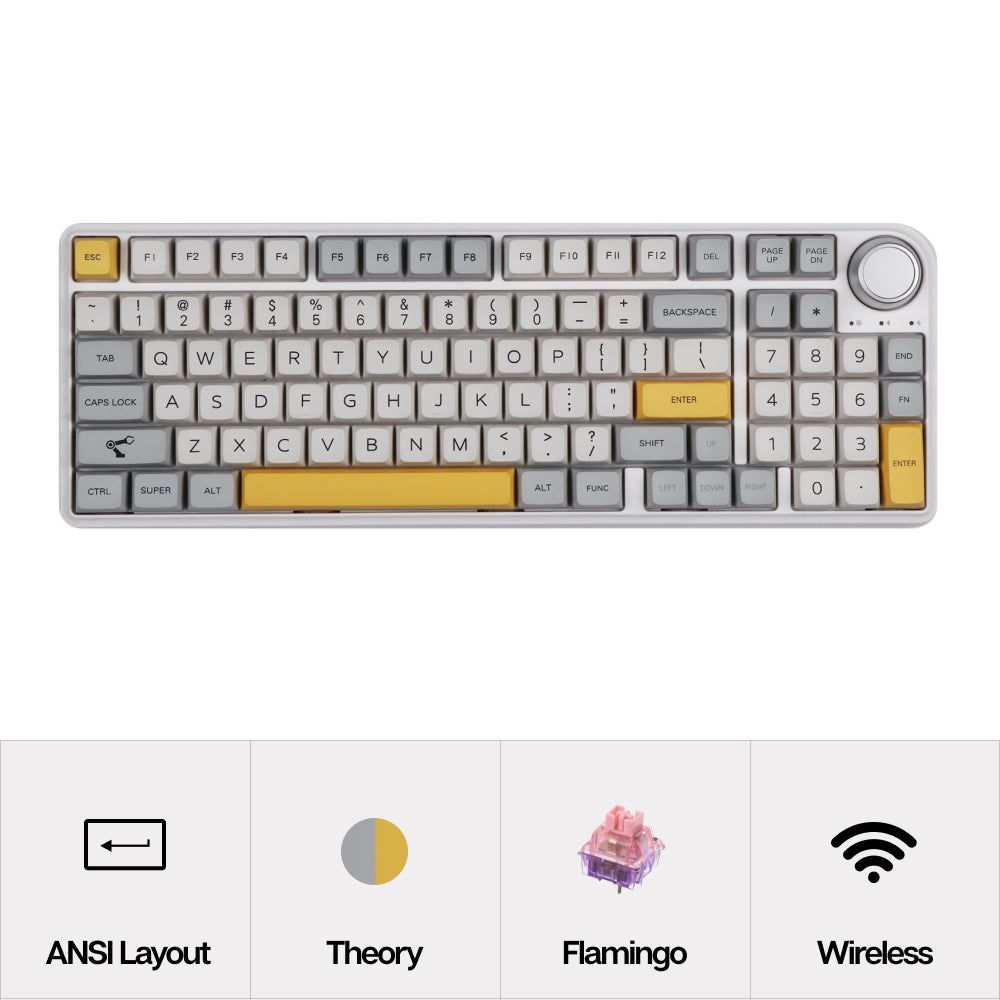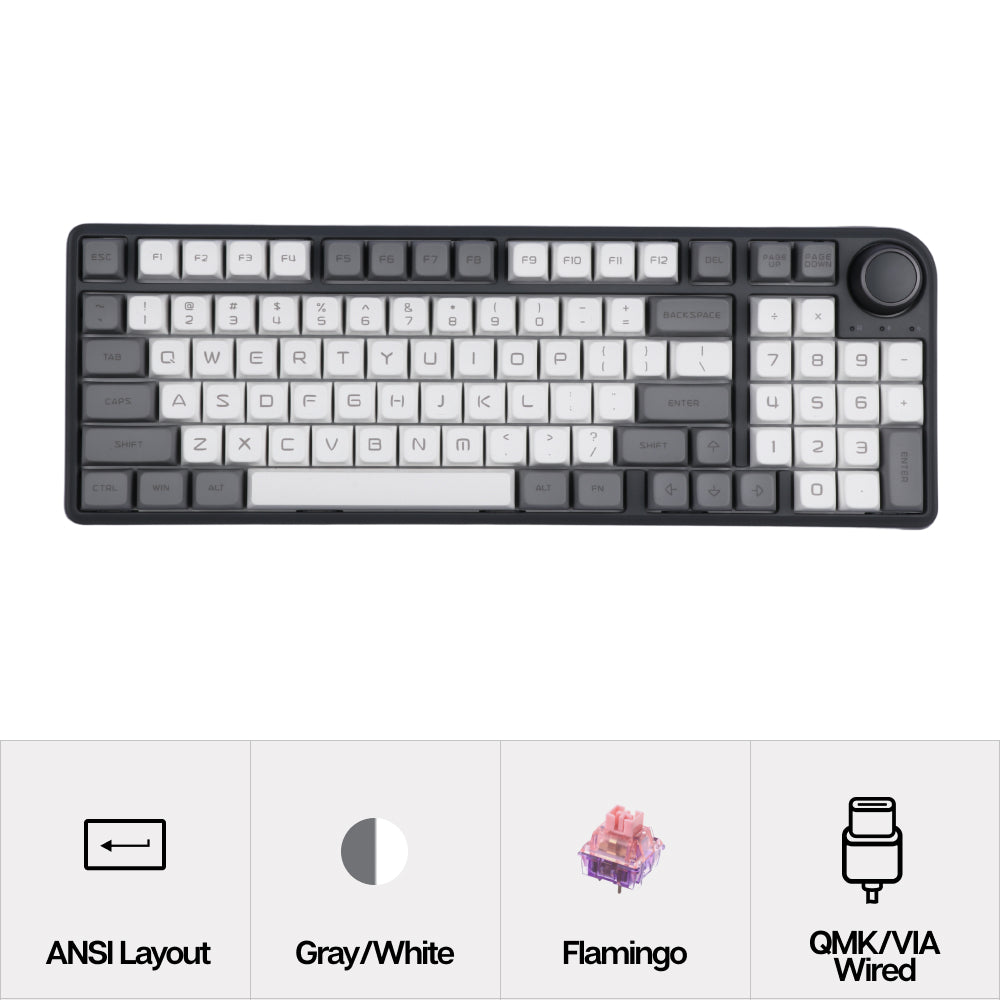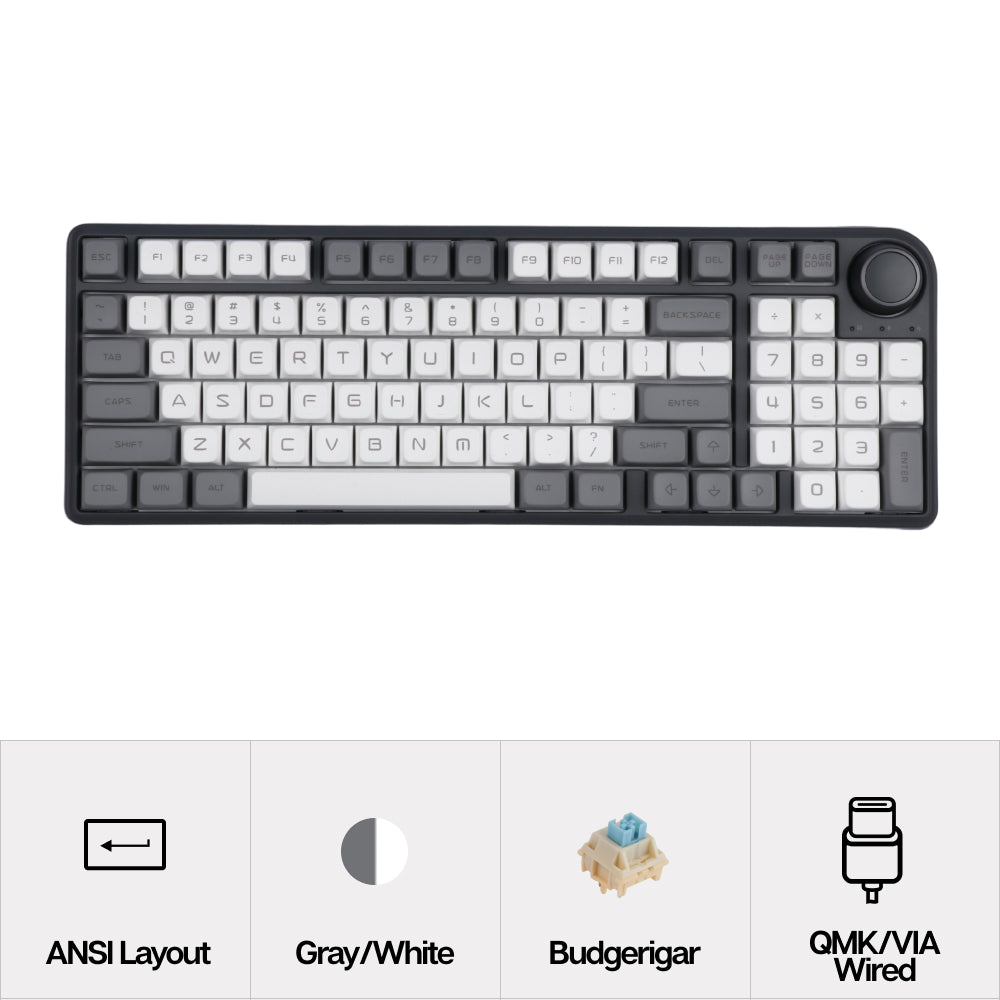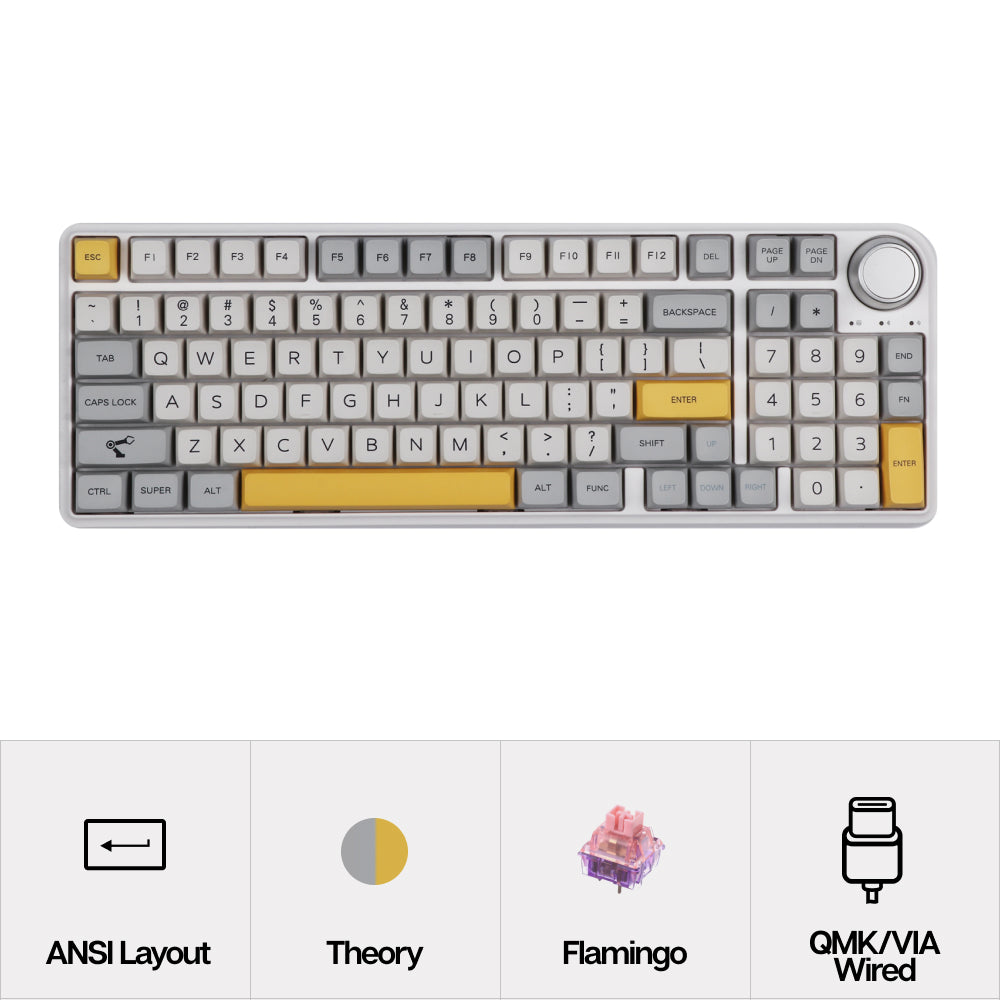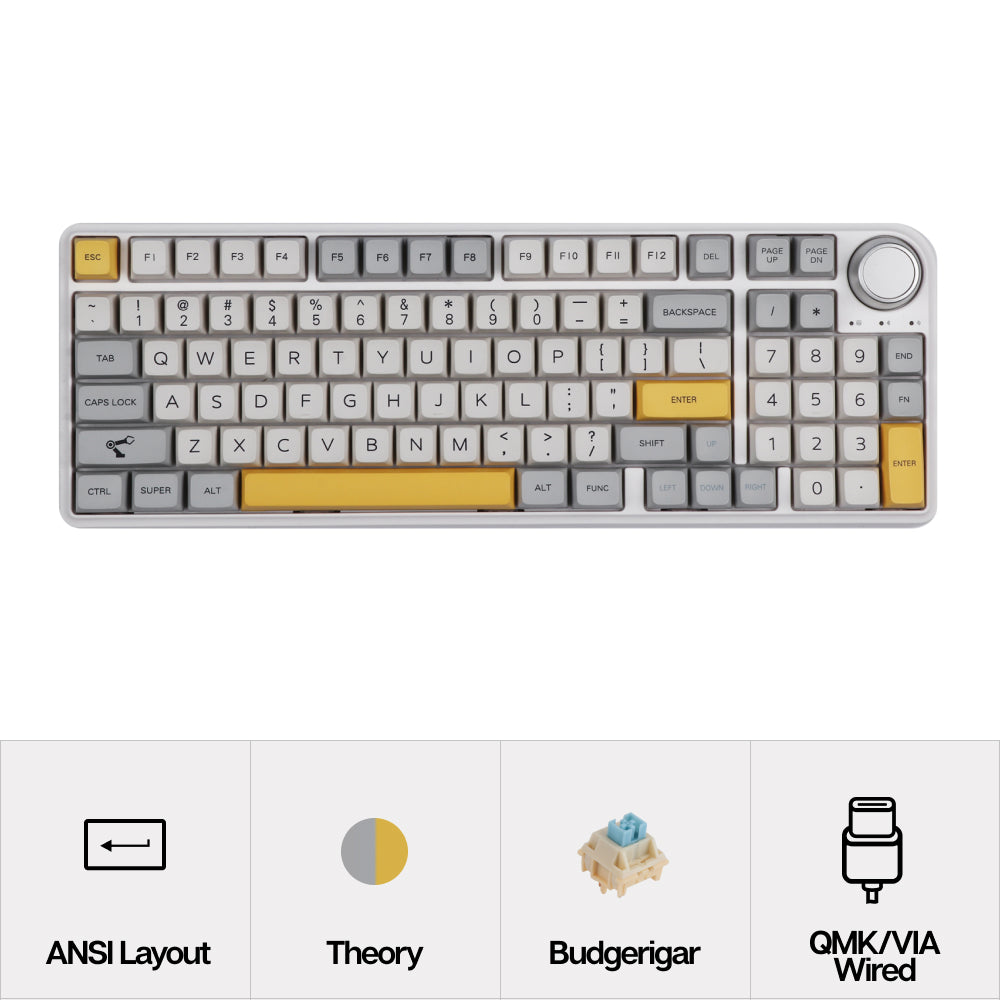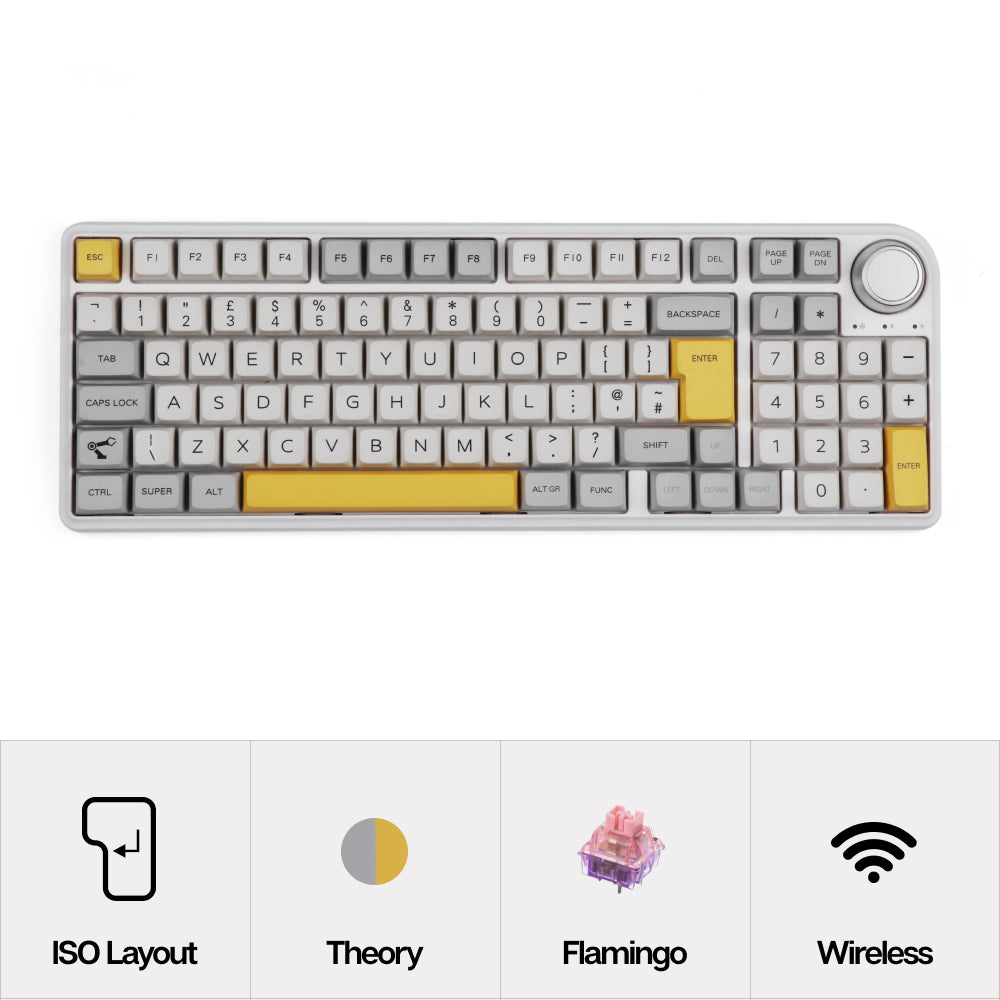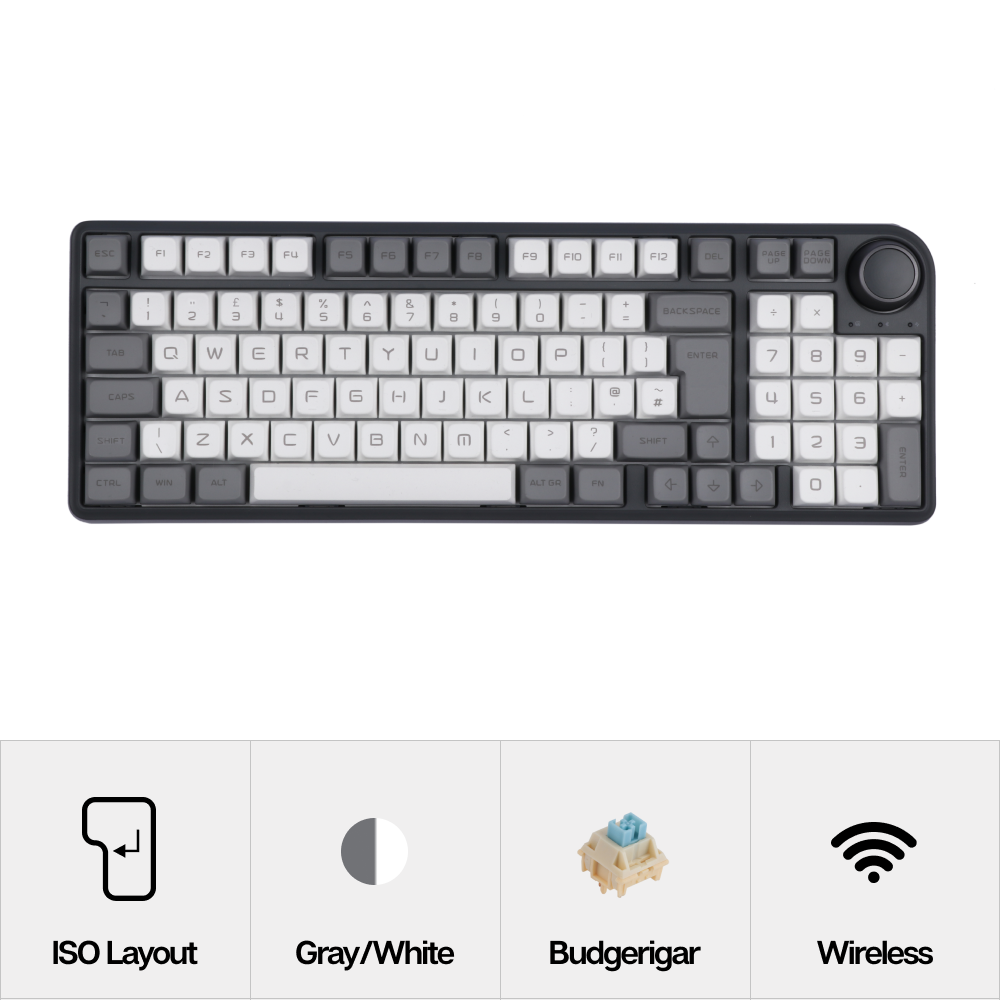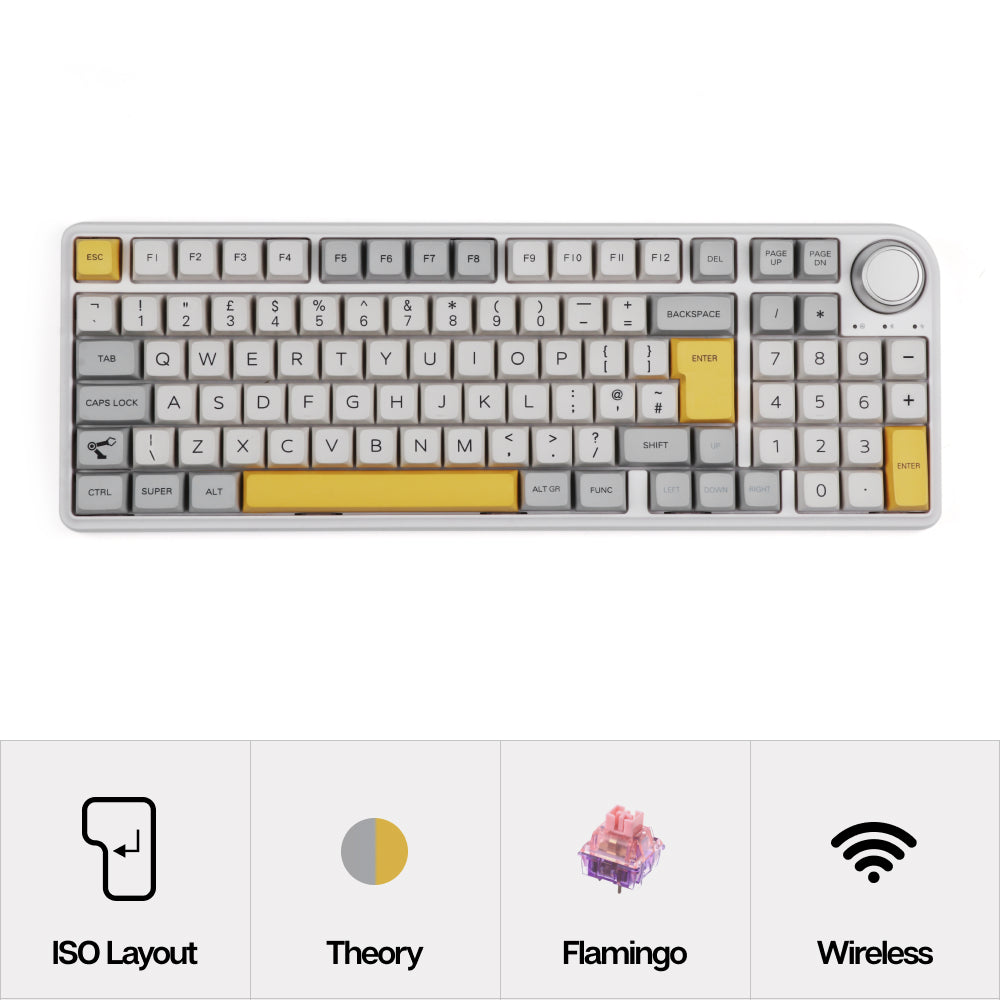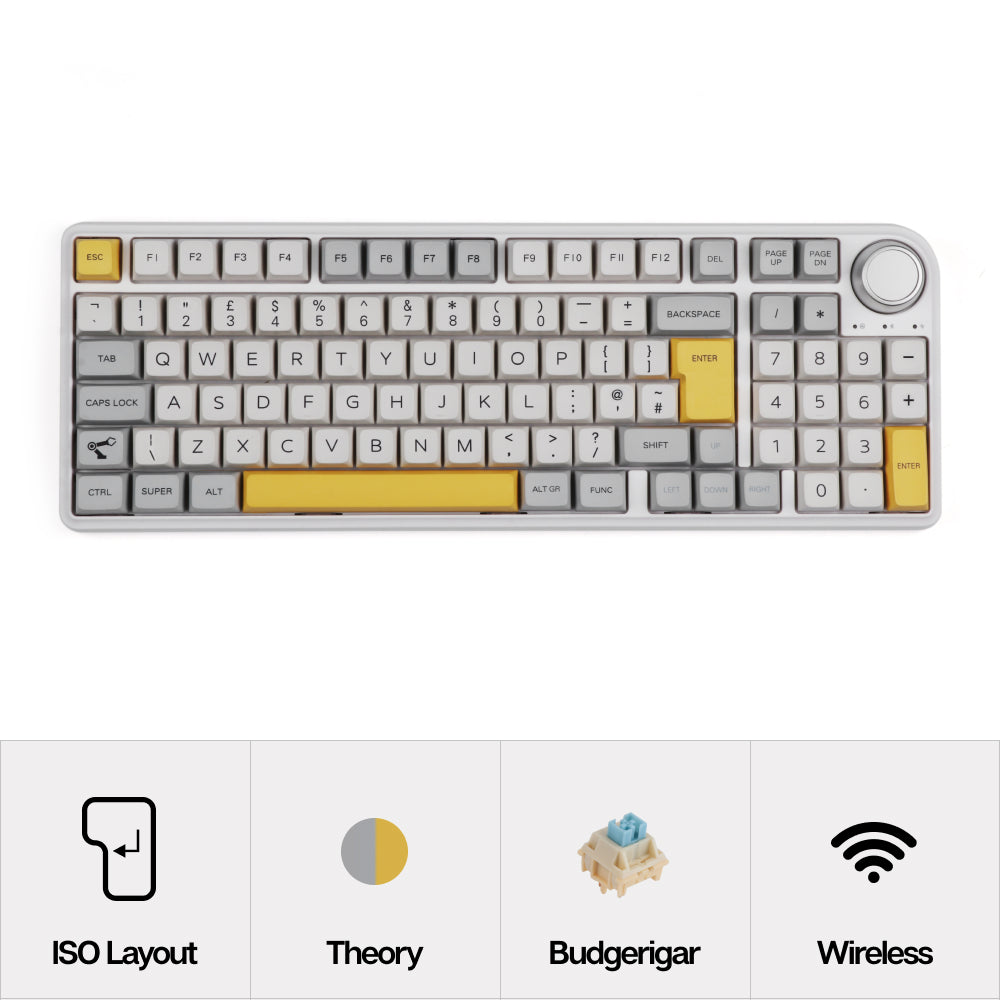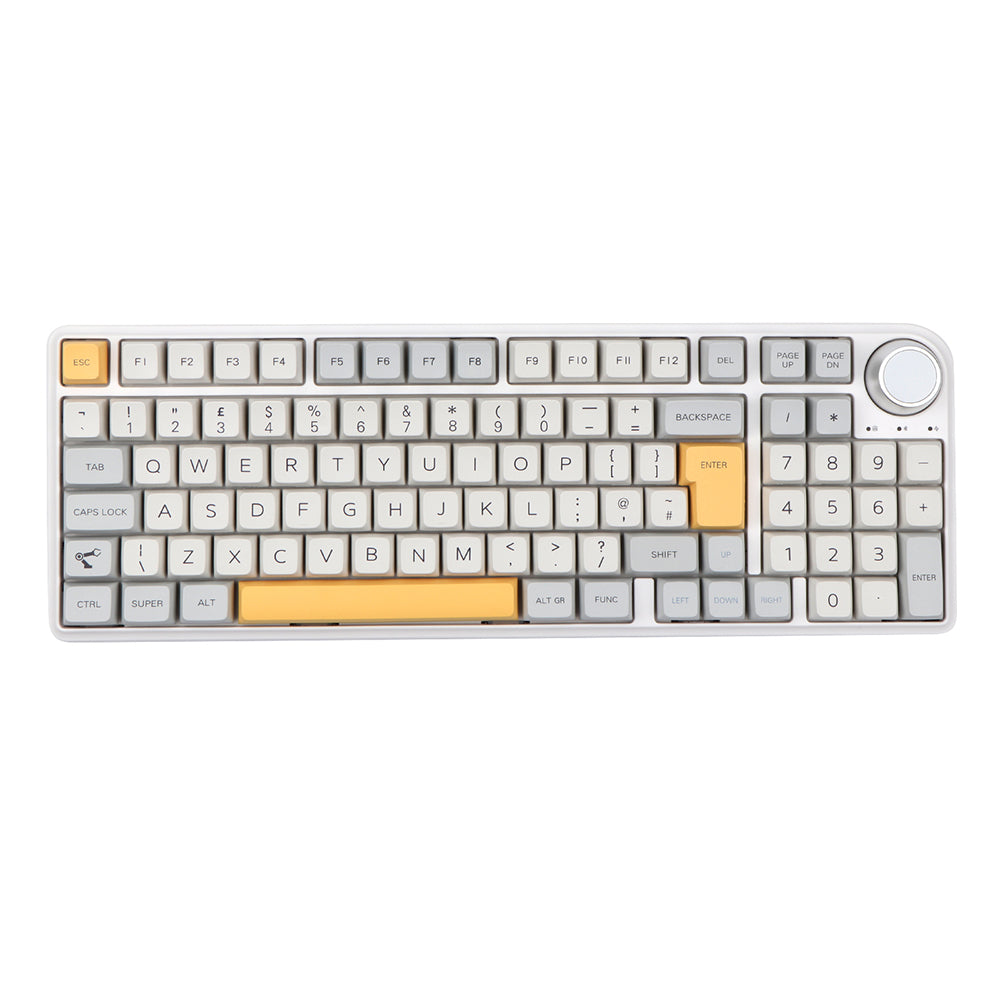 96% QMK/VIA Gasket Mounted Mechanical Keyboard
The TH96 is a solid gasket-mounted mechanical keyboard born with the singular goal of providing a premium typing experience at a budget-friendly price!
Bluetooth 5.0, wireless 2.4G connection, Type-C connection
CNC Knob
Silicone Gasket Mounted Design
Hot-Swappable Switches
South-Facing RGB LEDs
QMK/VIA is supportable in the WIRED version only
Note: Preordered keyboards will be shipped in Three weeks.
Sale price
$103.99
Regular price
$129.99
Free standard shipping to most countries
Enjoy free shipping to most countries*. Please refer to our
shipping FAQ
to see if you apply.
Covid-19 Shipping Delay Notice
Shipping may be delayed due to covid-19 depending on your country regulations.

96% Mechanical Gaming Keyboard

The Epomaker TH96 is a powerful keyboard packed with functionality in a premium design. Thanks to the special structural design, the TH96 feels completely solid due to the stainless steel plate, which adds weight and strength to the board. It is innovatively designed featuring the silicone gasket mount structure, added silicone sound-absorbing foam, poron foam utilization, and a thick silicone damping bottom pad which all provide a responsive and peaceful typing sound.

Hotswappable Epomaker Custom Switches
When it comes to the feeling and performance of your switches, every detail counts. We are proud to present our latest innovations, the Epomaker Customized Switches! These mechanical switches are custom designed after extensive research on the market's most acclaimed switches and have been improved through community inputs. Strong, smooth, and see-through, Epomaker's first mechanical switches are available in linear switches or tactile switches.
Wired with QMK/VIA or Triple-mode with Bluetooth & 2.4Ghz
Equipped with different chips, this keyboard supports QMK/VIA under the wired version. With the QMK/VIA or the proprietary software, you can easily configure different keycaps for both Mac and Windows. Customize your keyboard with your personal typing preference! The wireless version, on the other hand, can be connected by either Bluetooth (up to 5.0) or 2.4GHz. TH96 can connect up to 3 devices wirelessly for seamless multitasking across your laptop, phone, and tablet. The modes can be easily switched by Fn+1!/2@/3#(Bluetooth) / 4$(2.4GHz) / 5%(USB Wired).

PBT Keycaps with MDA Profile & Dye-sub Technique
Continuing with our previous Epomaker TH66 and Epomaker TH80 models, which are already available on the market, the Epomaker TH96 also adopts PBT keycaps to provide a textured feeling and durability. Our premium PBT keycaps are made through thermal sublimation, meaning the labels will not fade over time. The classic MDA profile is for the Theory version and the MDA V2 profile for the Grey White Version. Compared with the classic profile, the MDA V2 inherits the height while optimizing the keycap edge to be rounder, delivering a smoother touching feel.
ISO Version Available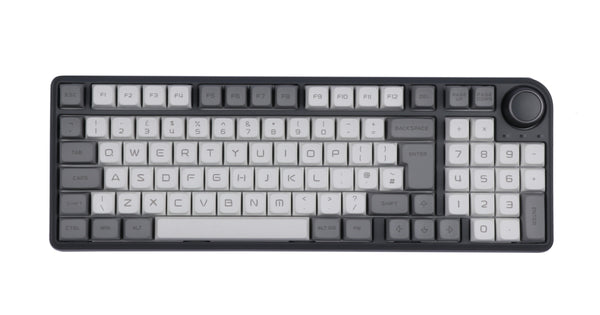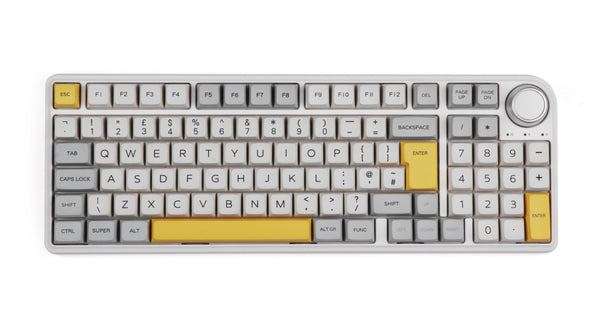 The whole community is calling for keyboards that has ISO layouts. And so, we are adding an ISO-UK layout to the TH96! With an L shape large enter key and 1u \| key between the shift key and letter Z, the ISO version can also fit other languages with the simalar layout.

Amazing RGB Effects with South-Facing PCB & Programmable with Software
Everyone loves RGB lights, but what's the use when the typist can't easily see them? The TH96 is designed with south-facing RGB to better illuminate the keyboard backlight from the typist's perspective. The south-facing RGB is also free from interference if the user decides to install Cherry-profile alternative keycaps on their keyboard. With more than 19 types of RGB backlight settings as well as a static white backlight option. You can further fine-tune the RGB hue, saturation, brightness, and effect speed with ease.
Technical Specifications
HOT-SWAPPABLE
3-5 pin mechanical switches
CONNECTIVITY
USB-C, Bluetooth 5.0, 2.4 GHz
RGB
South-facing RGB LEDs
KEYCAPS
PBT in MDA-V2/MDA Profile
QMK/VIA
Supportable in the Wired version
Product dimension
388mm*138mm*38mm
Product weight
1180g+_10g
Inside the box
Keyboard
Type-C Cable
Instruction Manual
2.4G Dongle (Wireless version)
The connectivity awefull
I pre-ordered this keyboard on Kickstarter. The build quality is great, but it has the worst connectivity on all of the keyboards I have ever used. The connectivity keeps having random connection drops, and I have to turn the keyboard off and on multiple times to get it reconnect. Some of the keys sometimes have bad responds, and I have to press few times.
My first Epomaker keyboard, but the only thing that impressed me is the build quality, the rest are bad. Spent $150 on pre-order and got a bad keyboard, and the keyboard also is cheaper now, what a felling .
Dear Customer,
Thank you for your review. We are sorry for not bringing you a happy purchasing experience.
Please don't worry, we will be fully responsible for it.
In order to solve your problem in a better way, our team has contacted you through support@epomaker.com, we are looking forward to your reply.
Have a nice day!
Best Regards,
Epomaker Team
Everything is fine.
Great keyboard, swift service.
Simple doesnt work
just receive the th96 keyboard and plugging it to PC, but not worked. keep giving me the message "usb device is not recognized".
tried different usb type-c cables and different PCs, and the error message keeps the same.
wireless options dont work either. The 2,4Ghz dongle, even with the green light flashing, never connects, and all the 3 bluetooth channels, on pairing mode, doesnt even show as a device to be connected. installed the th96 drivers from the epomaker website, but nothing happened at all, keep not working. very frustrating, very disapointing
Dear Customer,
Thank you for your review. We are sorry for not bringing you a happy purchasing experience.
Please don't worry, we will be fully responsible for it.
In order to solve your problem in a better way, our team has contacted you throught support@epomaker.com, we are looking forward to your reply.
Have a nice day!
Best Regards,
Epomaker Team
Highly impressed!
I think I'm falling in love with this board. I Usually prefer 65% boards, but picked this up to use for work during the mornings and afternoons. I like the weight, and even though the board is plastic the build quality feels wonderful. I usually change out the keycaps and switches, but to be honest these keys feel so soft like I'm typing on marshmallows. The flamingo switches also have a nice quiet chill sound. I've had no issues with the board and switch between my mac and pc all day long. I'll probably pick up another board similar to this that's 65% at some point. Hope this board brings you as much joy as it brings me!
Okay, but with minor bugs
Feel a bit more plastic than i expected. A minor bug that show battery level incorrectly. When the keyboard is nearly out of battery, many function key related to RGB do not work, or do not work correctly.
Join us on Instagram
Join our community in Instagram to keep up to date with our news, product releases, sales and giveaways!