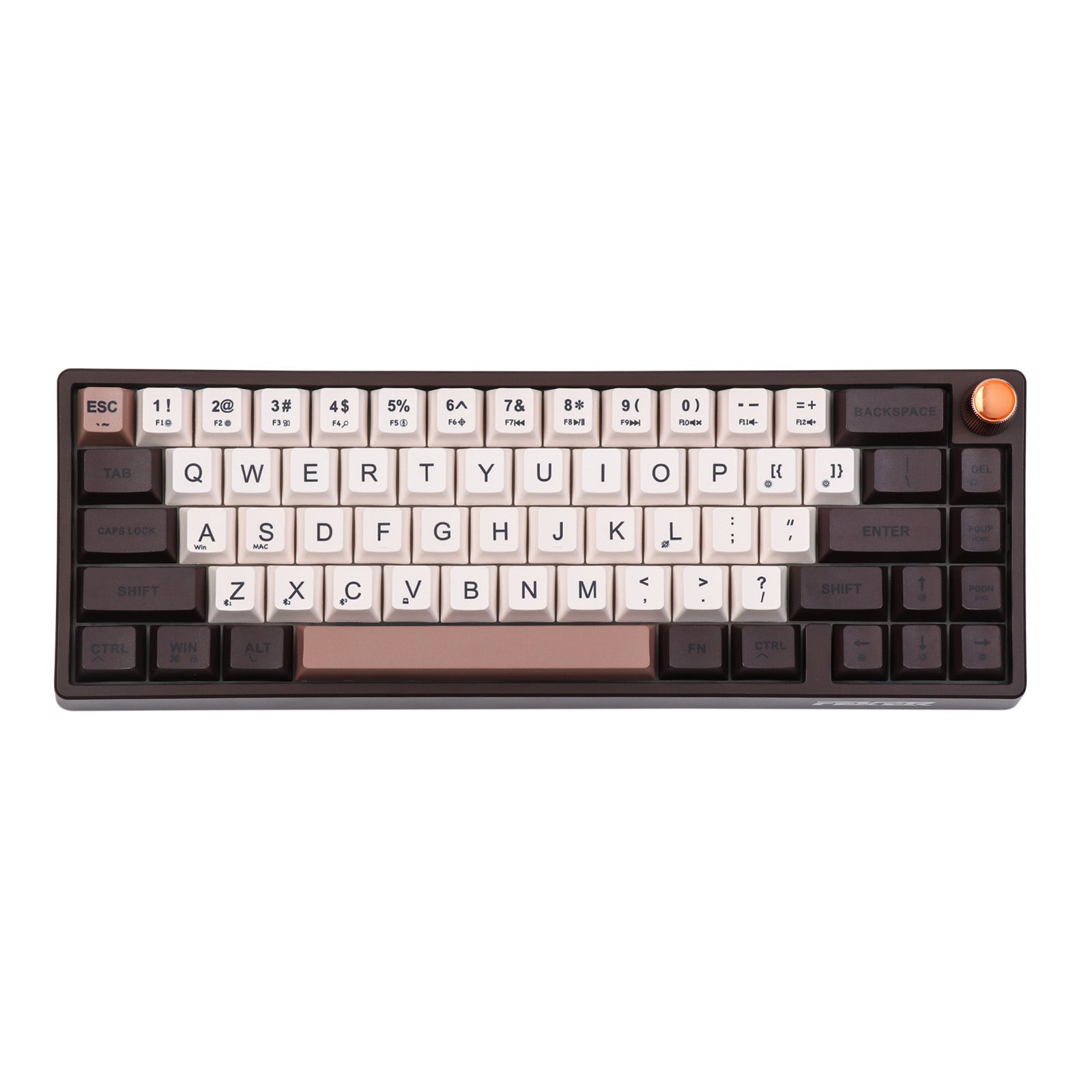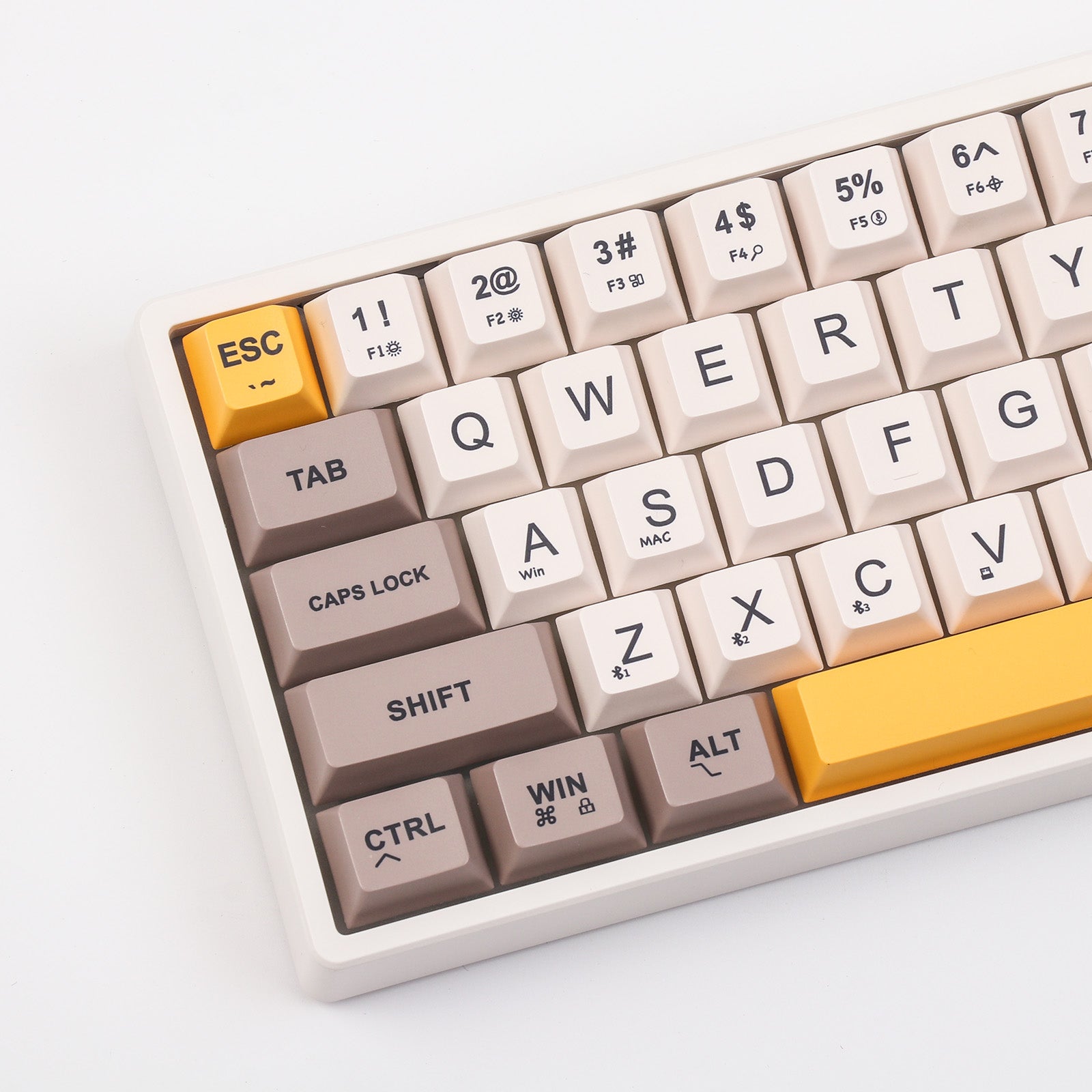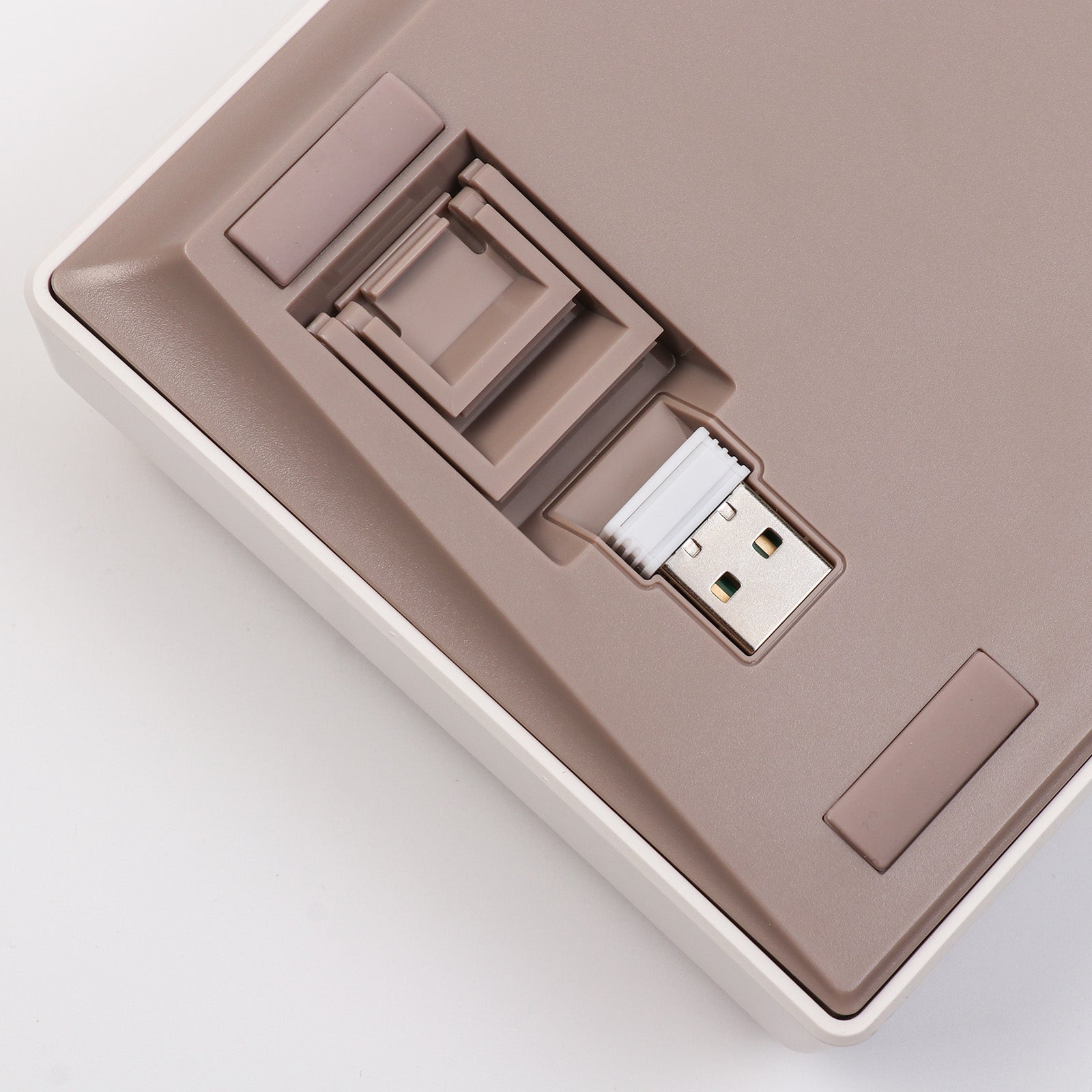 65% VIA-programmable Gasket-mounted Mechanical Keyboard
Sound Absorption Foams Kit
Wireless and Wired Tri-Mode
RGB Backlights & Rotary Metal Knob
A VIA-programmable Mechanical Keyboard
PBT Cherry-profile Keycaps with Secondary Function Printing
Sale price
$69.99
Regular price
Free standard shipping to most countries
Enjoy free shipping to most countries*. Please refer to our
shipping FAQ
to see if you apply.
Covid-19 Shipping Delay Notice
Shipping may be delayed due to covid-19 depending on your country regulations.
A VIA-programmable Mechanical Keyboard
The Feker IK65 is a compact 65% mechanical keyboard, known for its remarkable flexibility and functionality. This makes the customization process seamless and straightforward. With its VIA-programmable feature, you can customize your keyboard's layout and other settings, tailoring your experience to your specific needs and preferences.
Wireless and Wired Tri-Mode
Connectivity is another strength of this keyboard. It supports 2.4Ghz wireless, Bluetooth 5.0, and USB-C wired connections, offering convenience and versatility. When the keyboard is under the 2.4G connection, it can be connected to VIA wirelessly. Whether you're on the move or sitting at your desk, you can switch modes effortlessly to match your current scenario. With a high-capacity 4000mAh battery, the Feker IK65 offers long-lasting performance. It ensures that you can type or game for hours without worrying about running out of power.
PBT Cherry-profile Keycaps with Secondary Function Printing
The Feker IK65 mechanical keyboard is equipped with PBT keycaps that have a cherry profile. Furthermore, these keycaps come with secondary function printing. This means that the additional functions each key can perform when combined with the Fn key. This design makes it easier for you to access various commands and shortcuts without having to memorize the functions of each key, making the Feker IK65 an incredibly user-friendly keyboard. Whether you're a seasoned keyboard enthusiast or a newbie, these PBT cherry-profile keycaps with secondary function printing make the typing experience more comfortable and efficient.
RGB Backlights & Rotary Metal Knob
Adding a visual experience to your keyboard, the Feker IK65 comes with vibrant RGB backlights. These aren't just for show - they serve a functional purpose as well. The RGB backlights illuminate each key, making typing in dim environments a breeze. To enhance user interaction, the Feker IK65 is fitted with a sleek, rotary metal knob. This multifunctional knob adds a touch of sophistication to the keyboard and is not just about aesthetics. The knob allows for quick and easy adjustments to volume up or down, depending on your preference. It's a simple, intuitive control that complements the keyboard's overall function and design.
Sound Absorption Foams Kit
To ensure a whisper-quiet typing experience, the IK65 is equipped with high-quality Poron PCB foam, IXPE switch sheet, Poron socket foam and EVA bottom foam, absorbing the clatter of keystrokes without sacrificing responsiveness. These various foam layers work in unison to produce a more refined, quieter, and more enjoyable typing experience on the Feker IK65. Each keystroke produces a muted, satisfying thock sound that's sure to please any mechanical keyboard enthusiast.
Technical Specifications
Key Amounts
66 keys + 1 knob
Connectivity
Wireless and Wired
Mounting Type
Gasket-mounted
LED Direction
North-facing
Hot swappable
Yes, 3-pin and 5-pin
Sandwich layer
Poron foam, IXPE switch pad
Compatible system
Win/MacOS/Android/iOS
Inside the box
Keyboard
Dust cover
Instructional manual
Cable
Keycap-switch puller
Replacement Knob
Beautiful keyboard
My first mechanical keyboard is serving as an entry into this new world. I really like it, easy to use, simple, Although it is not my main language (spoken)I am managing to easily use, despite being ANSI, I have been a user of abnt2 for years, so excellent.
Join us on Instagram
Join our community in Instagram to keep up to date with our news, product releases, sales and giveaways!