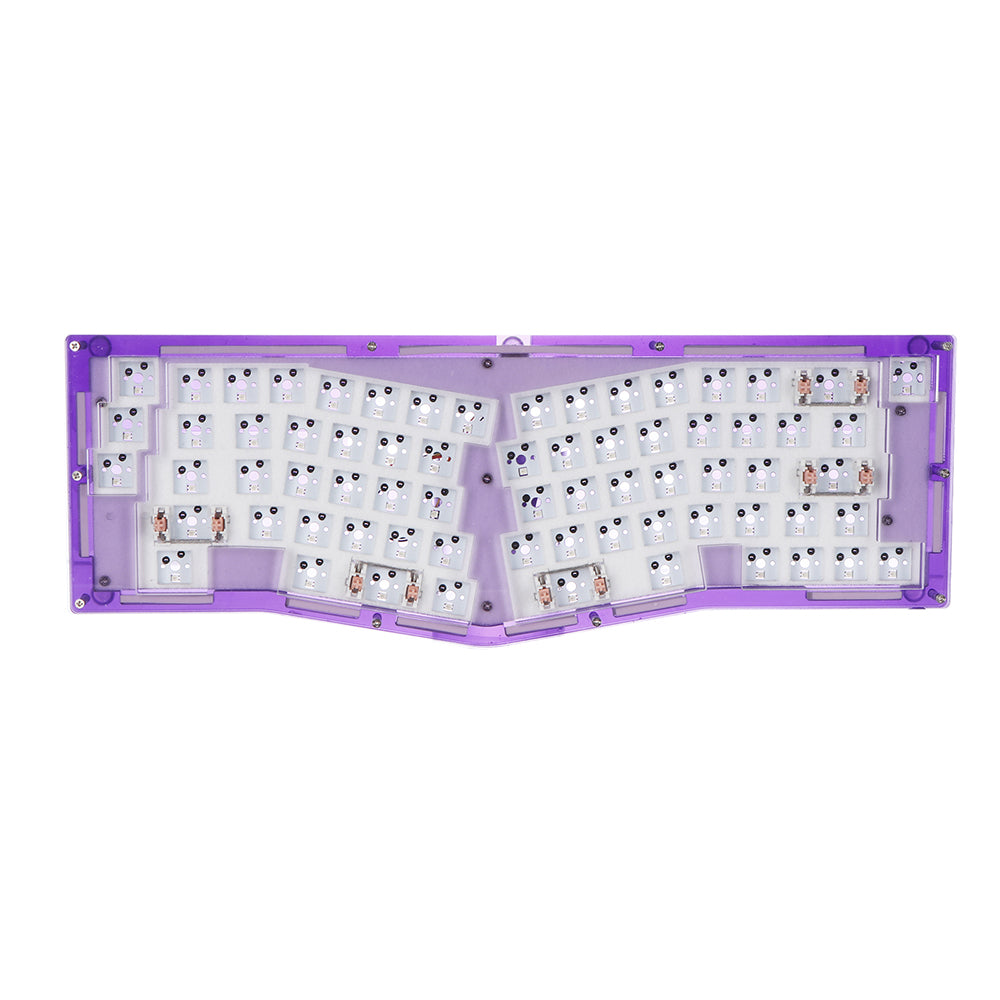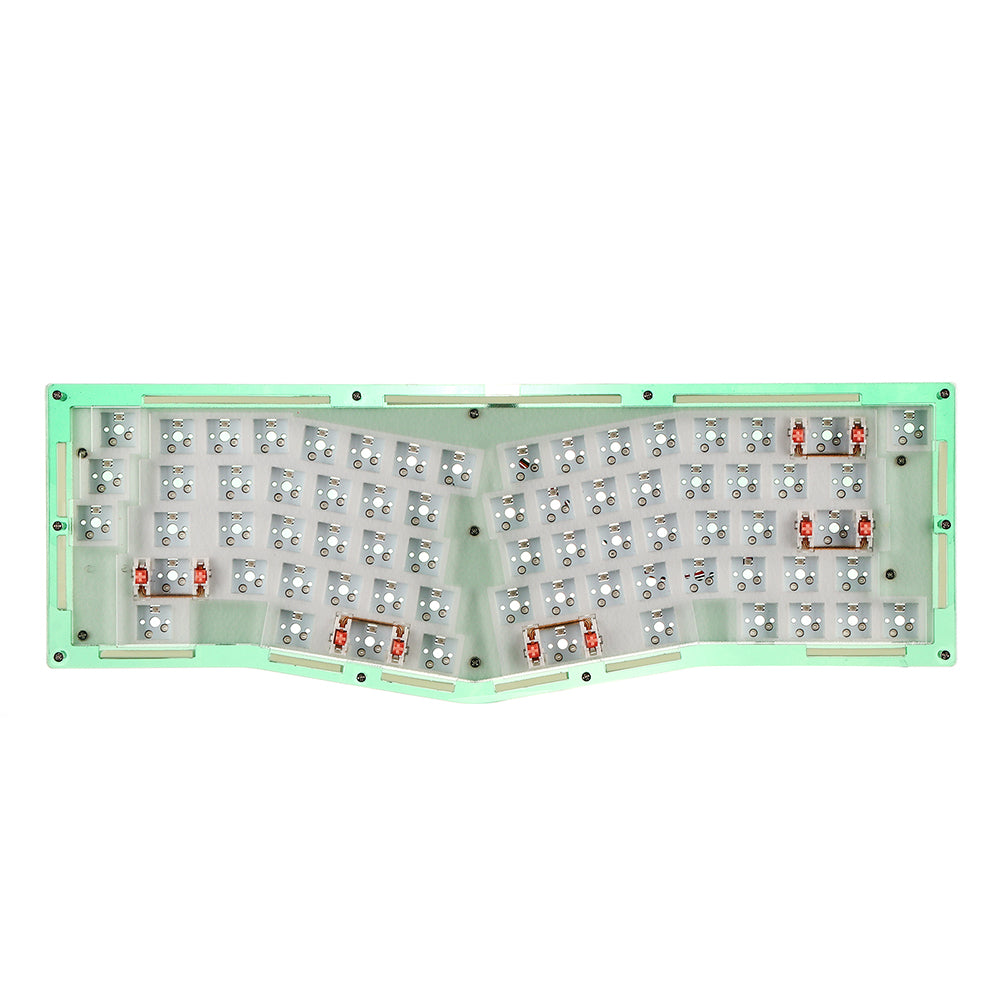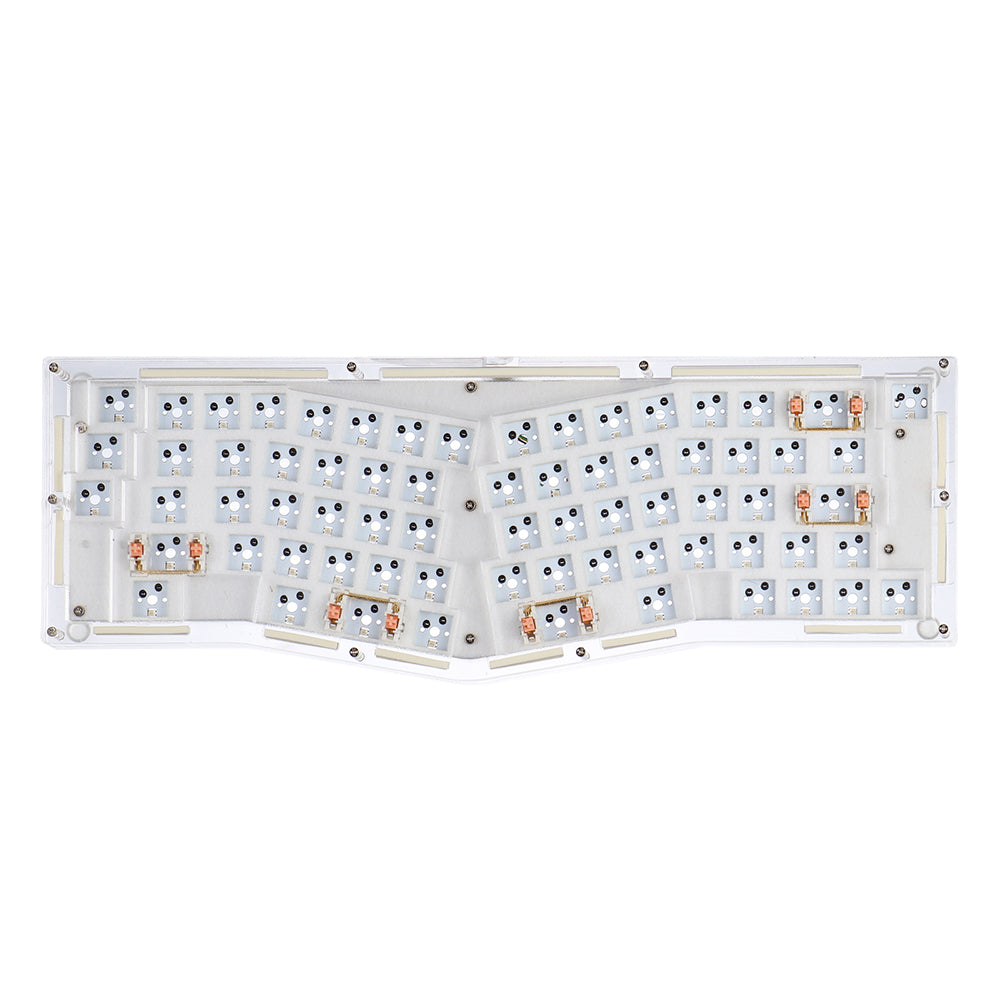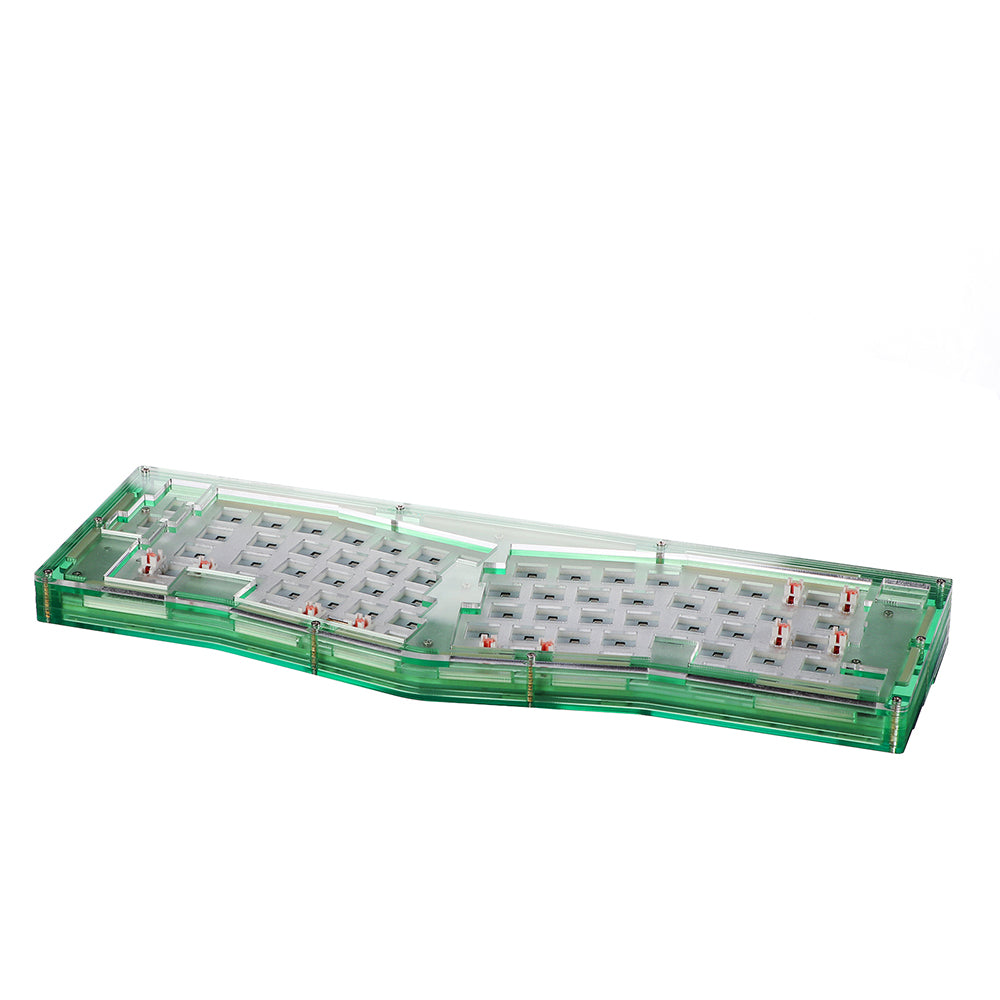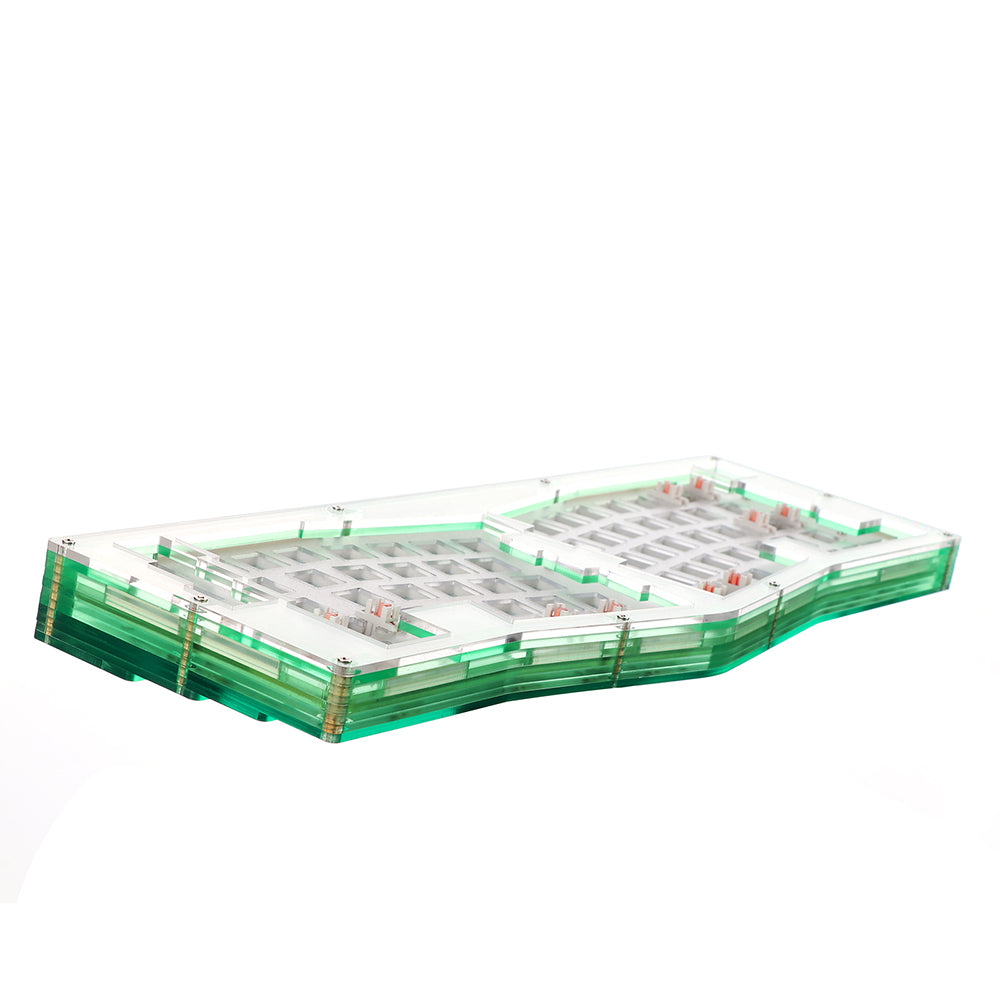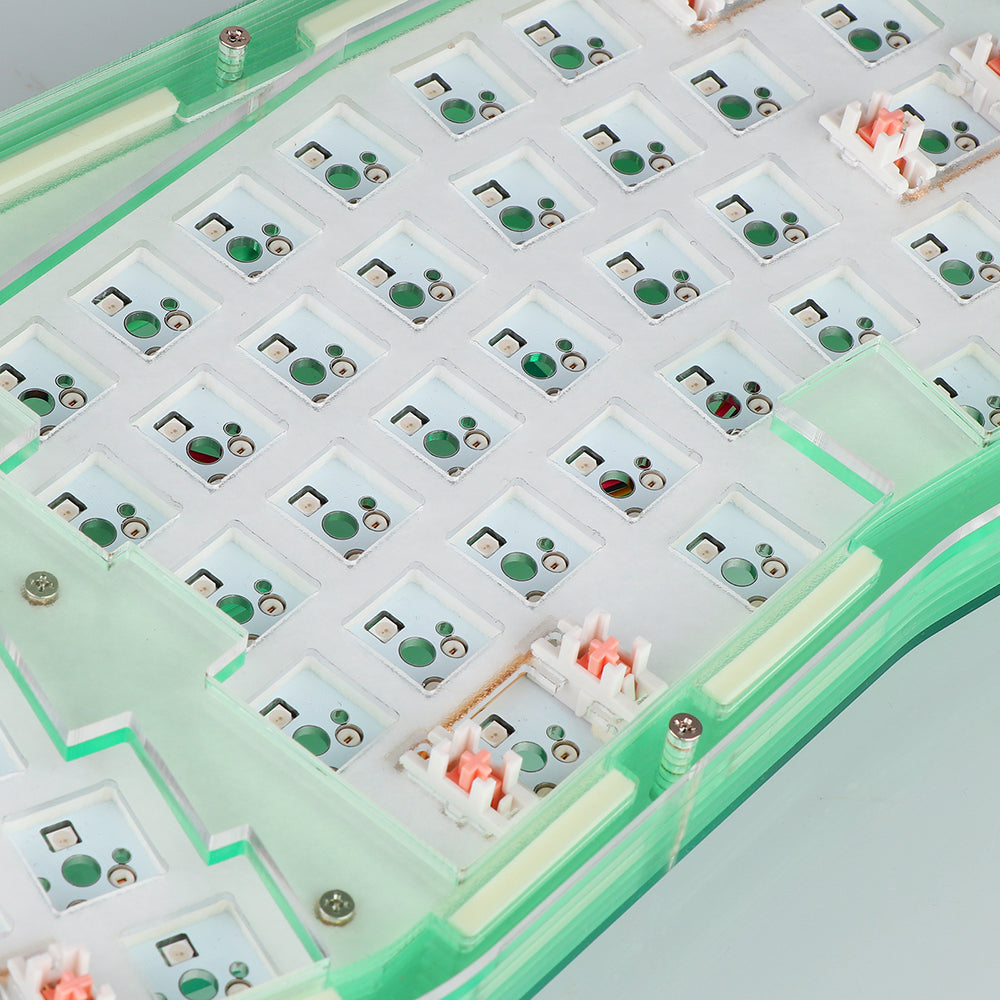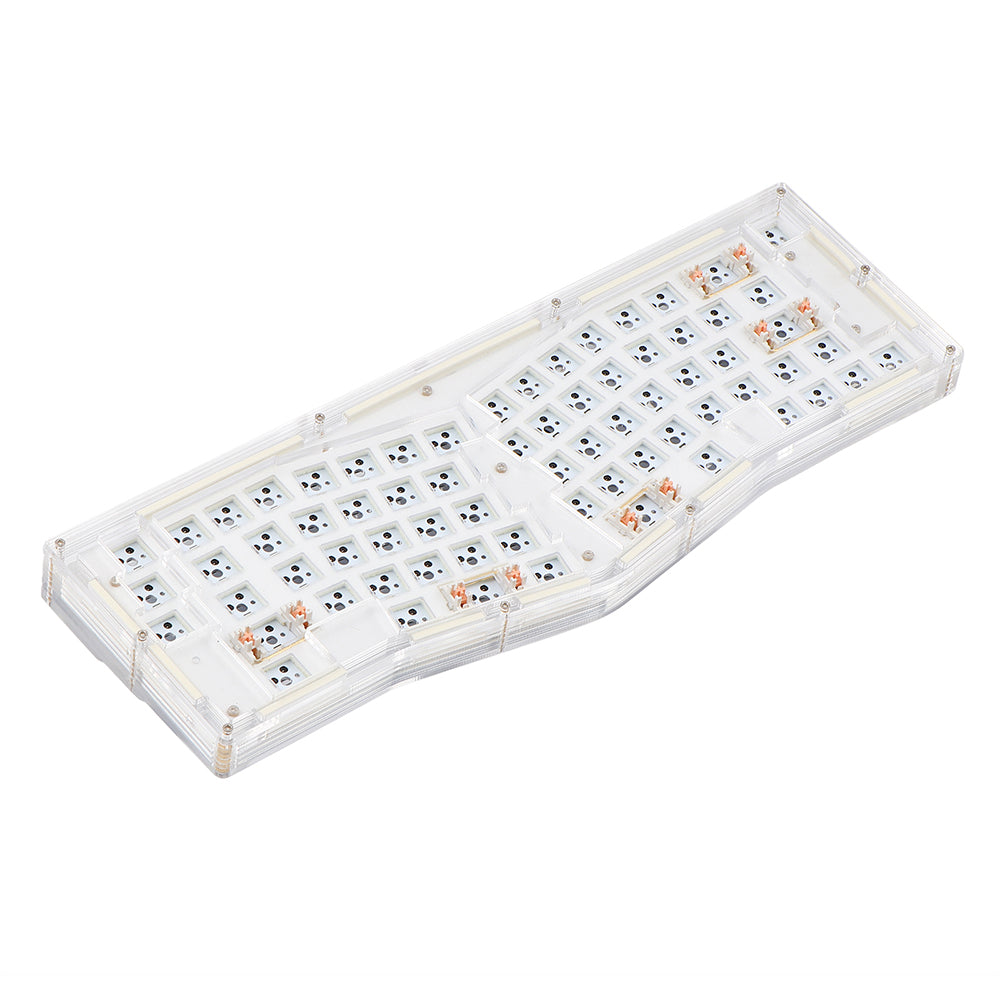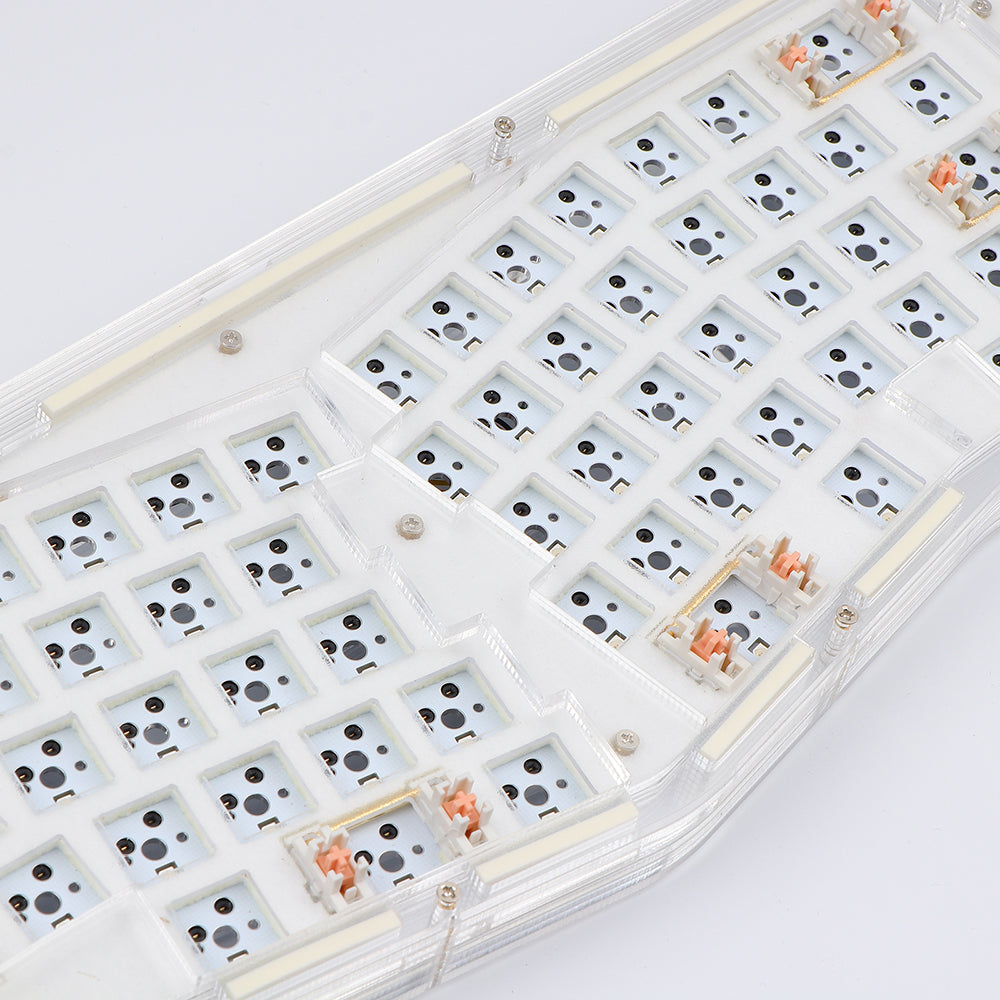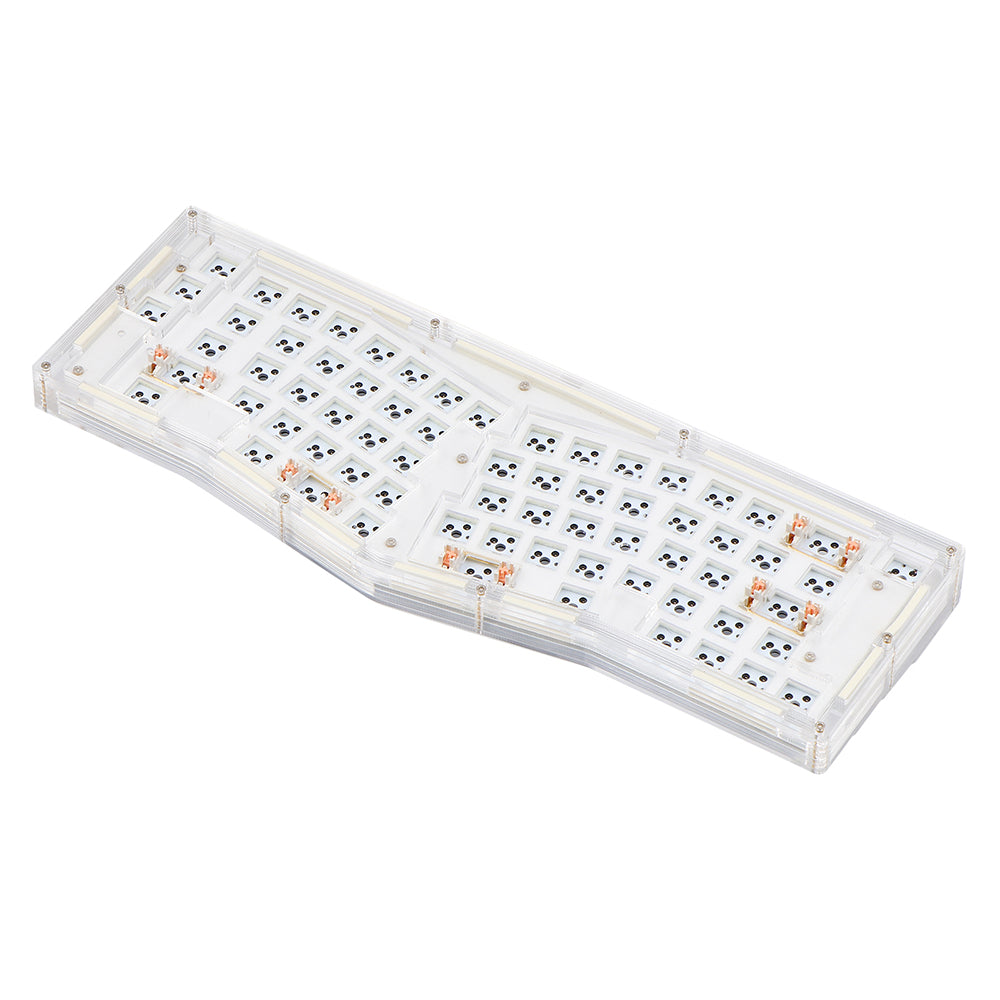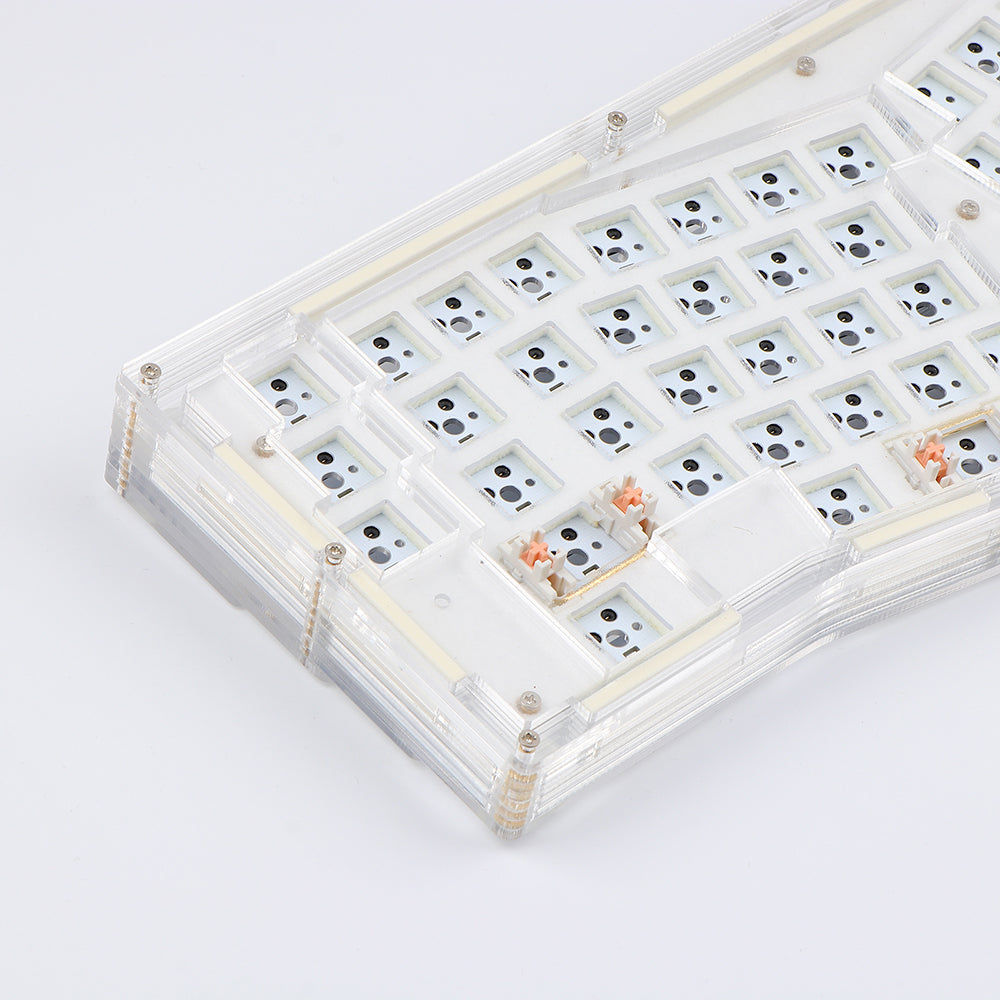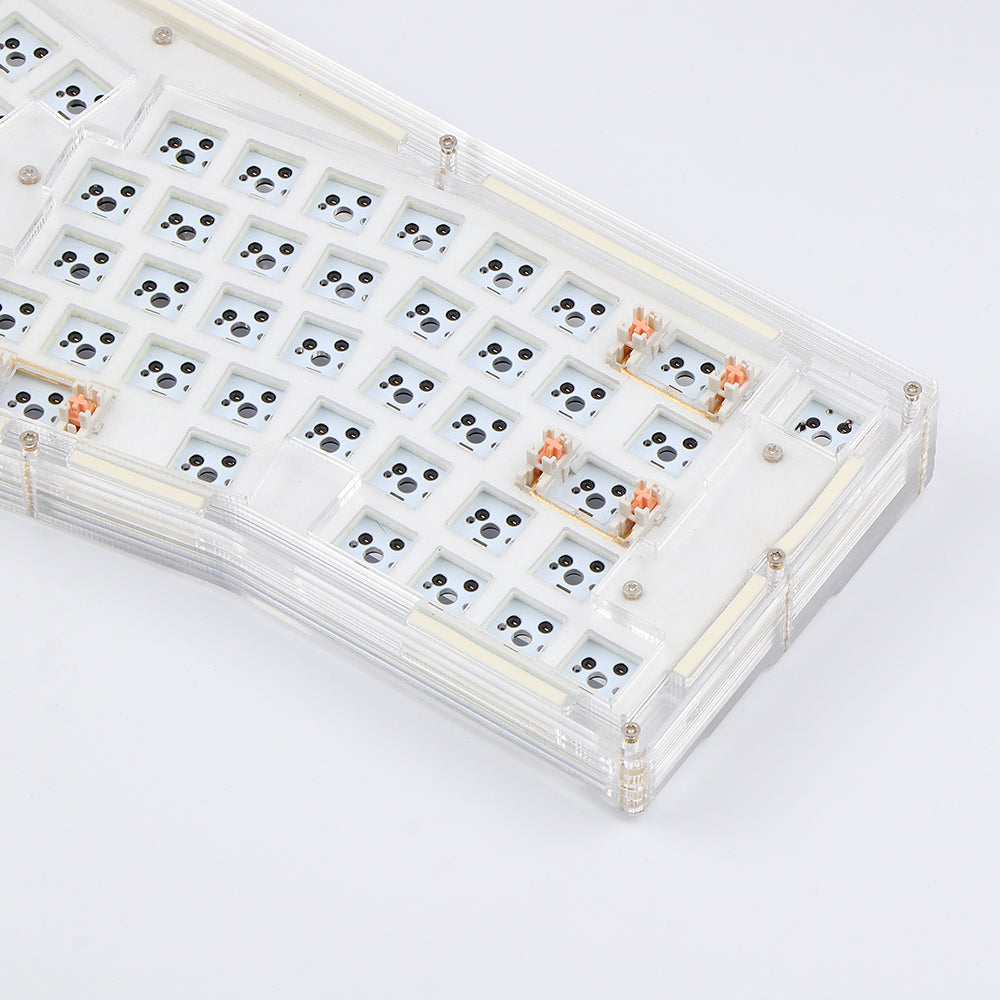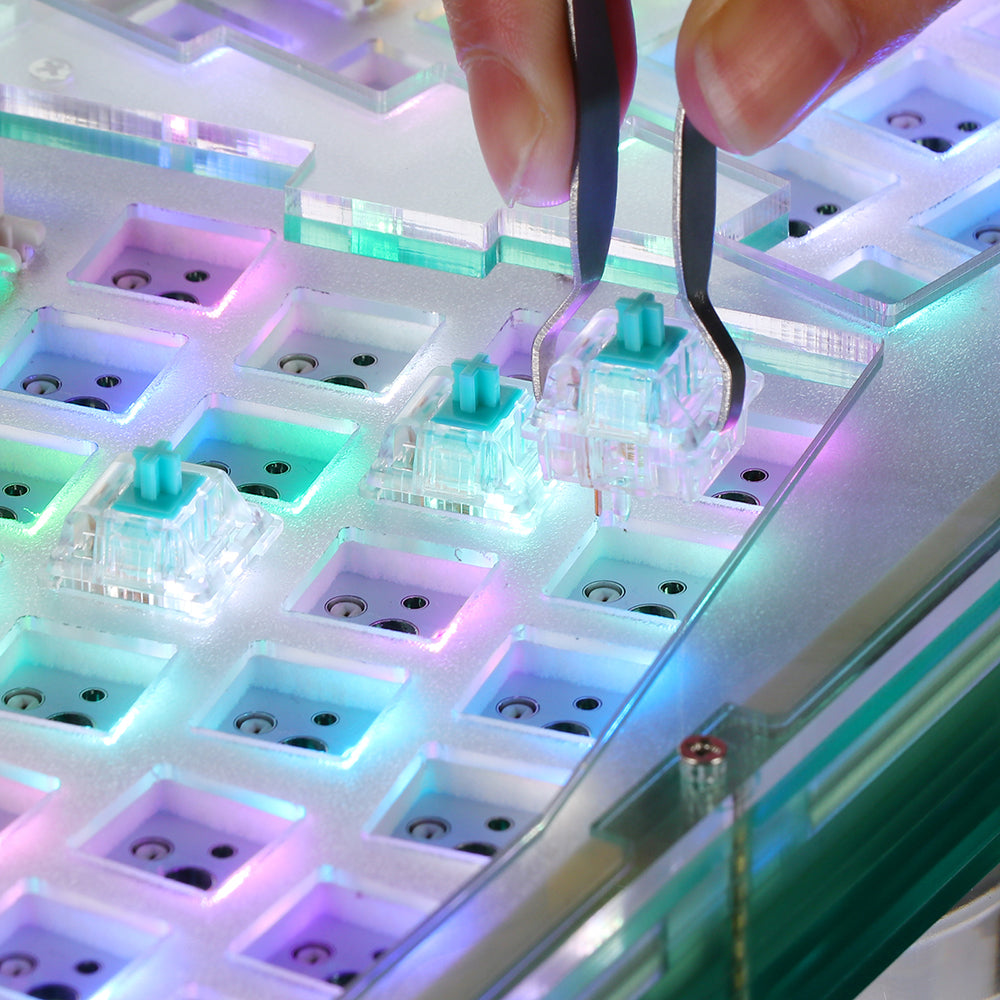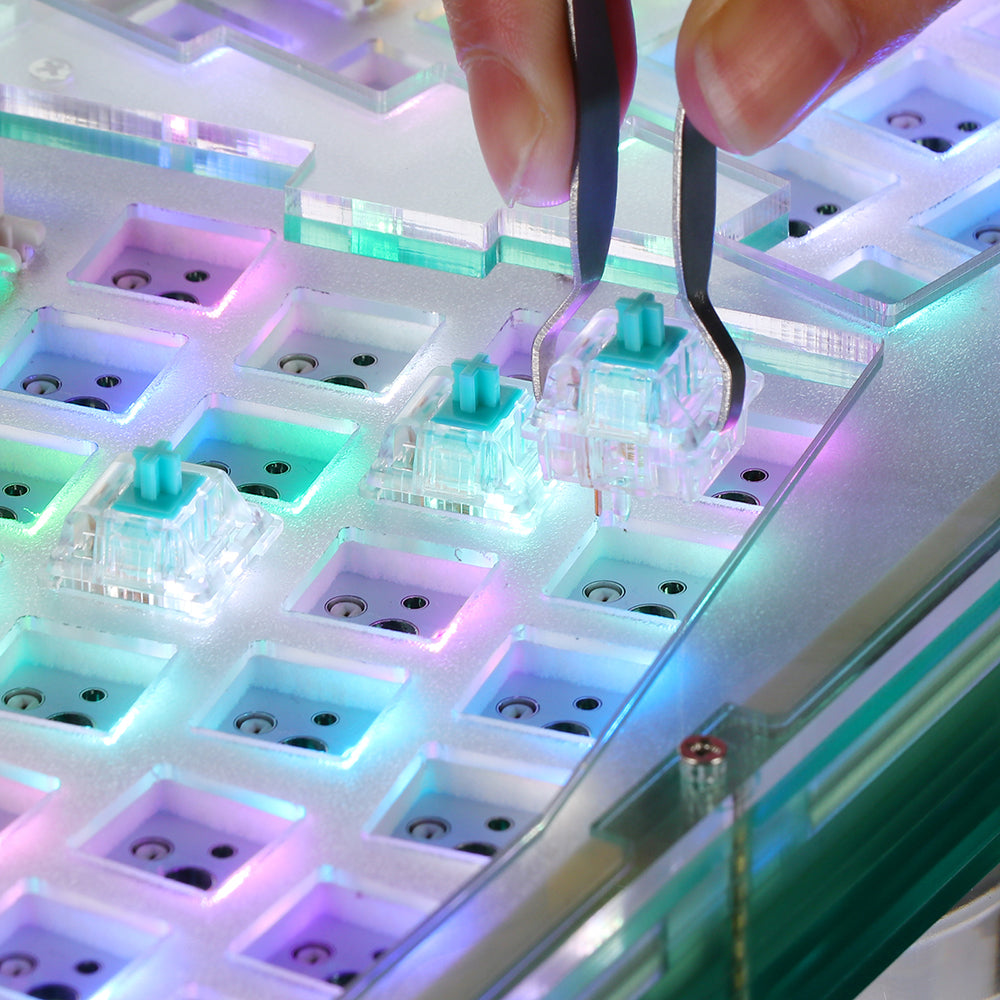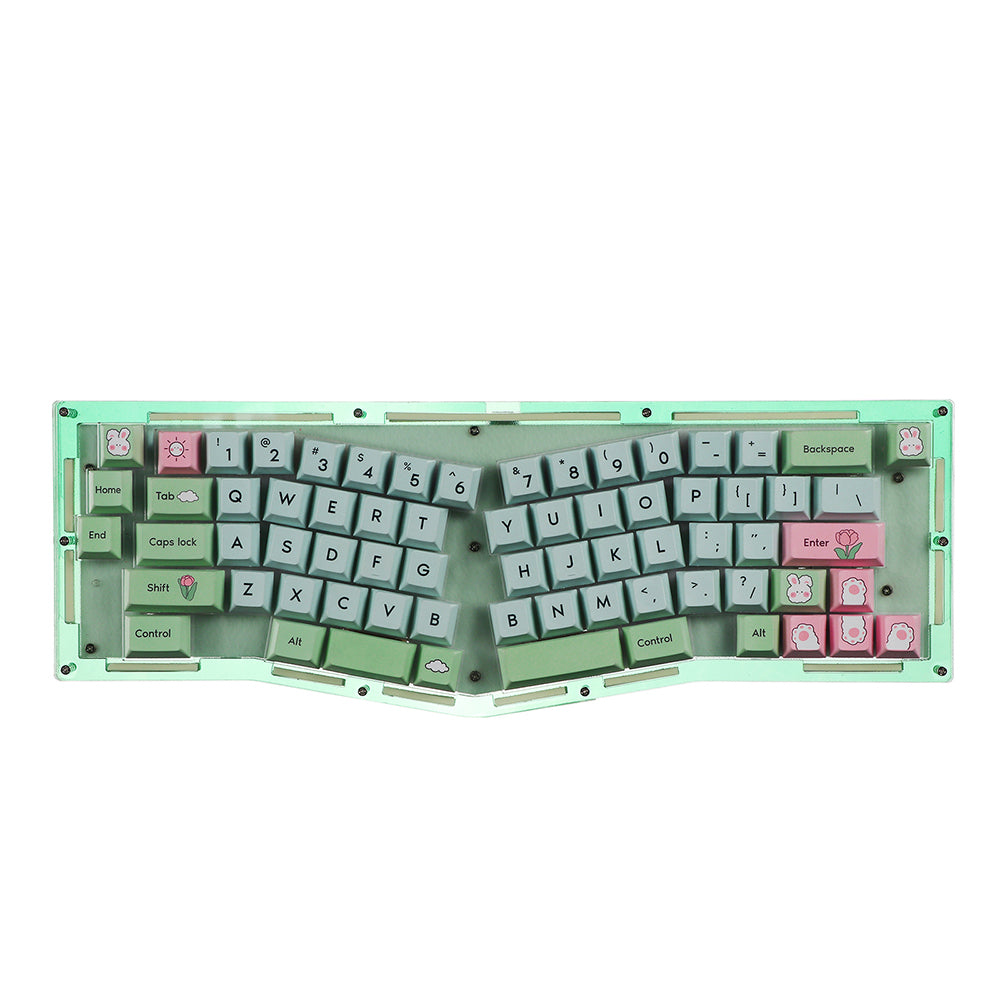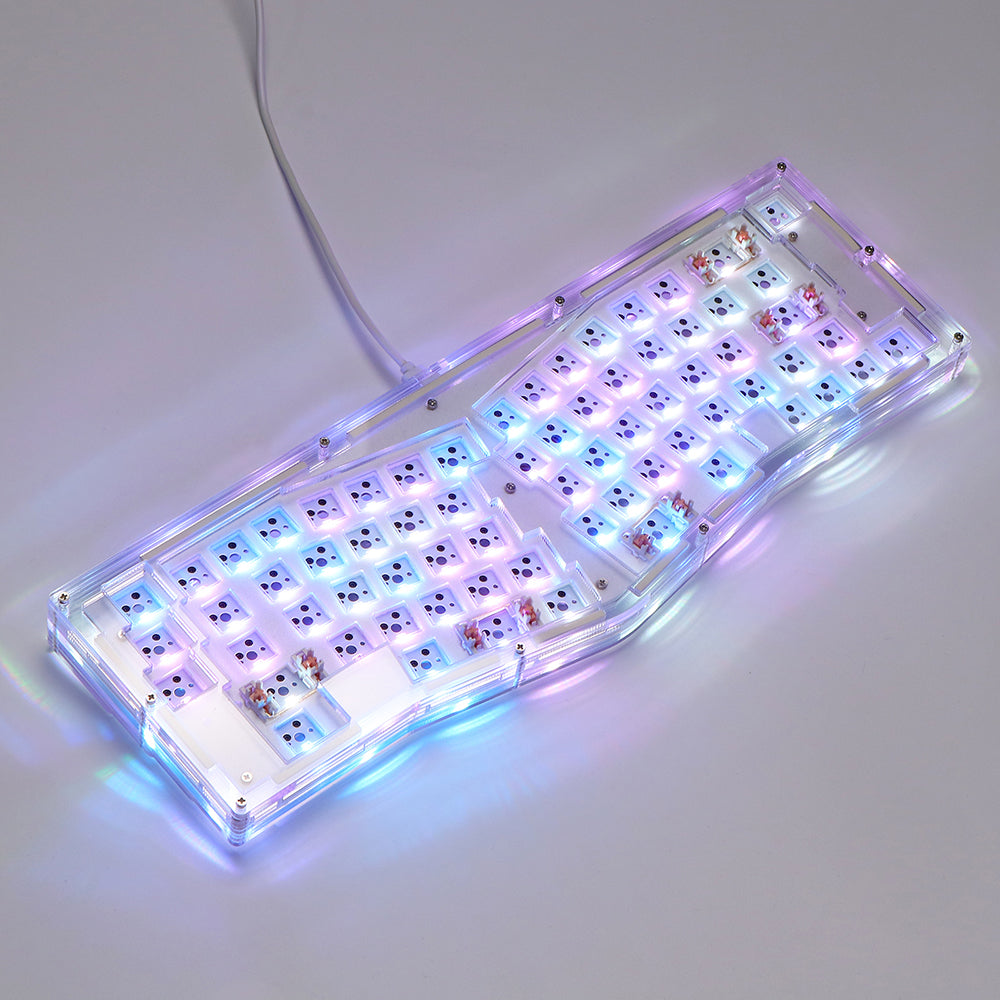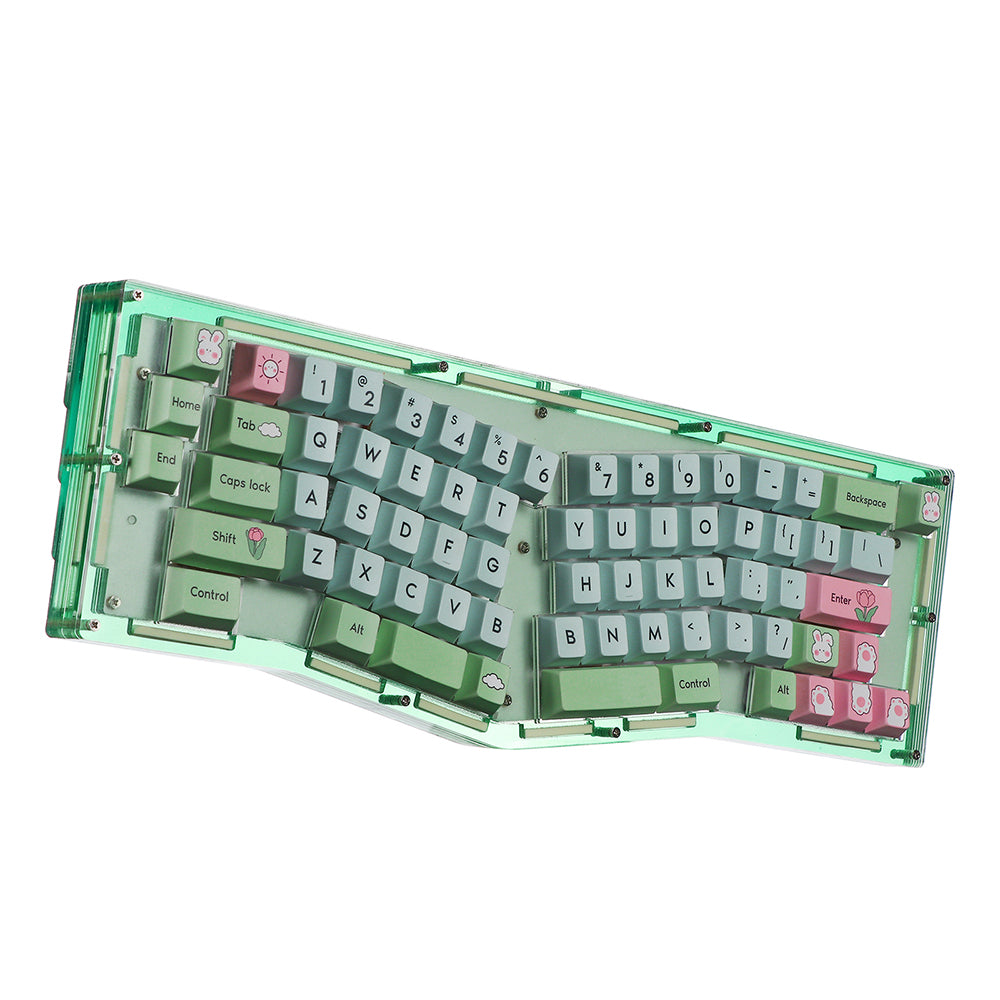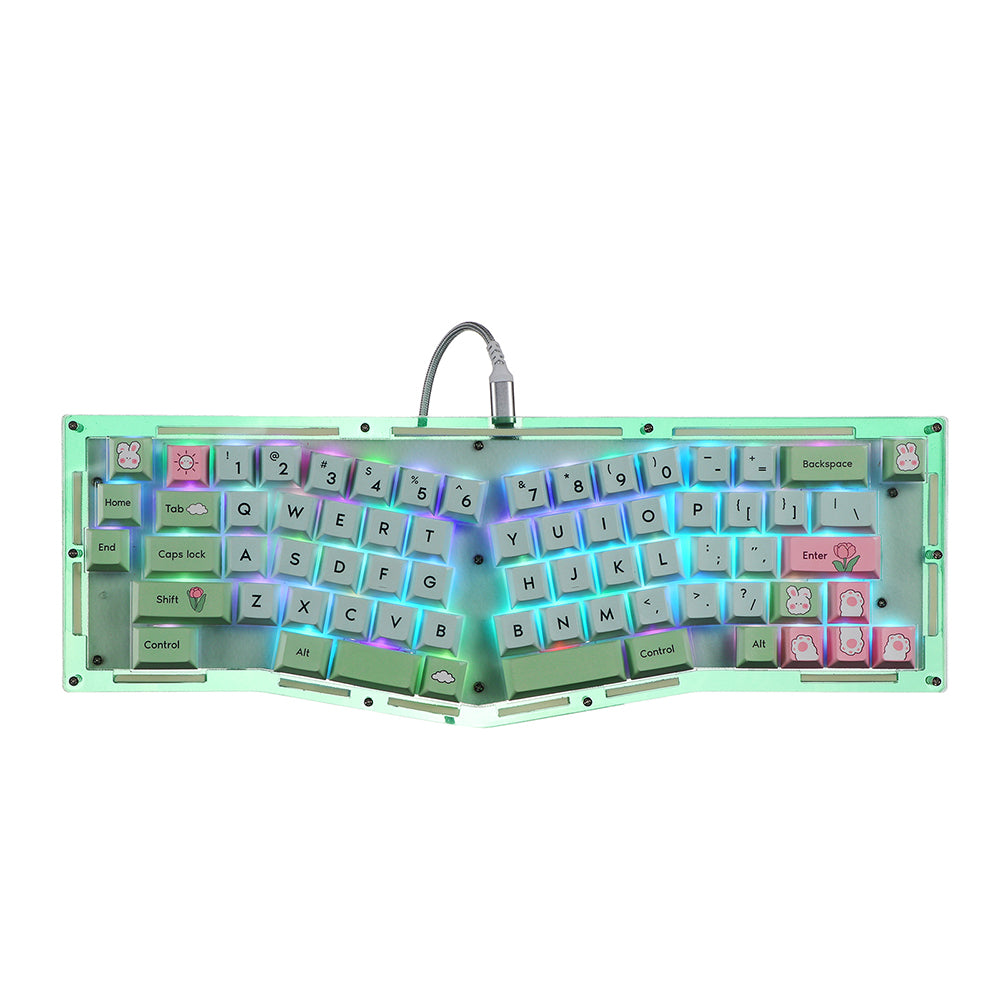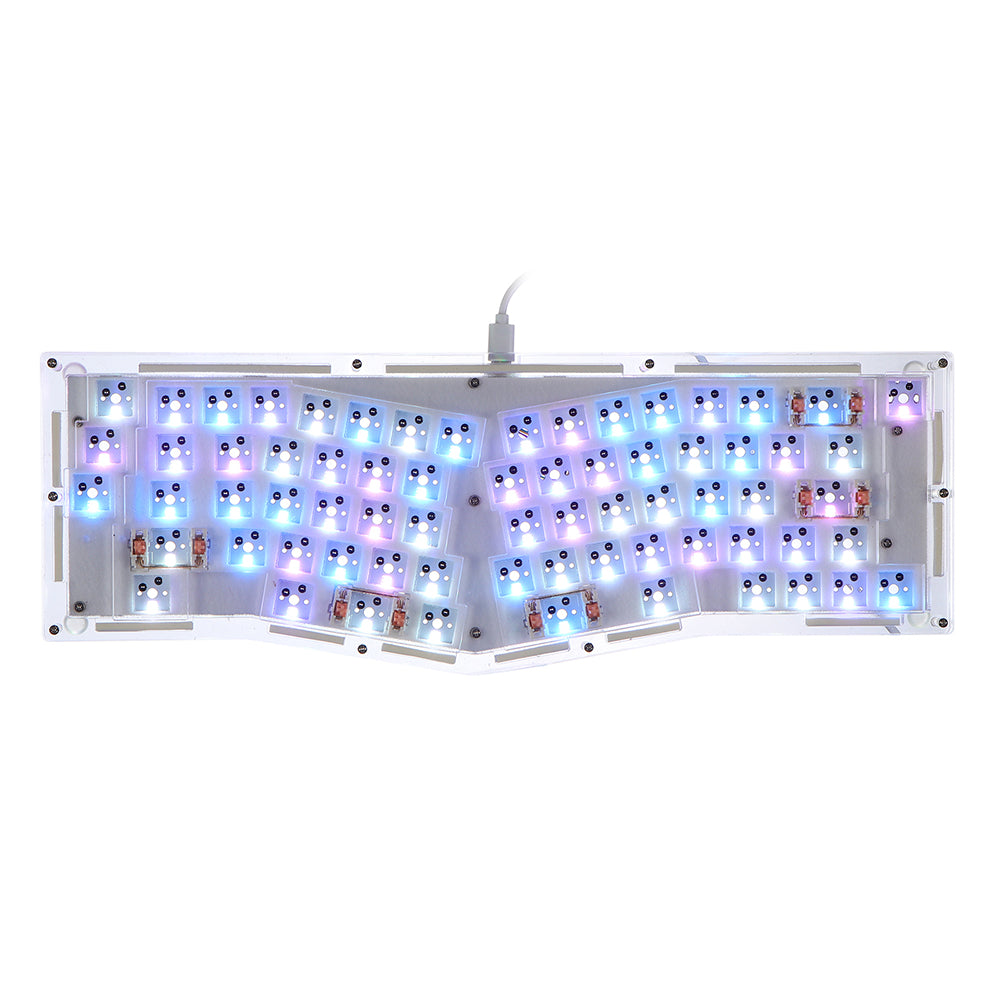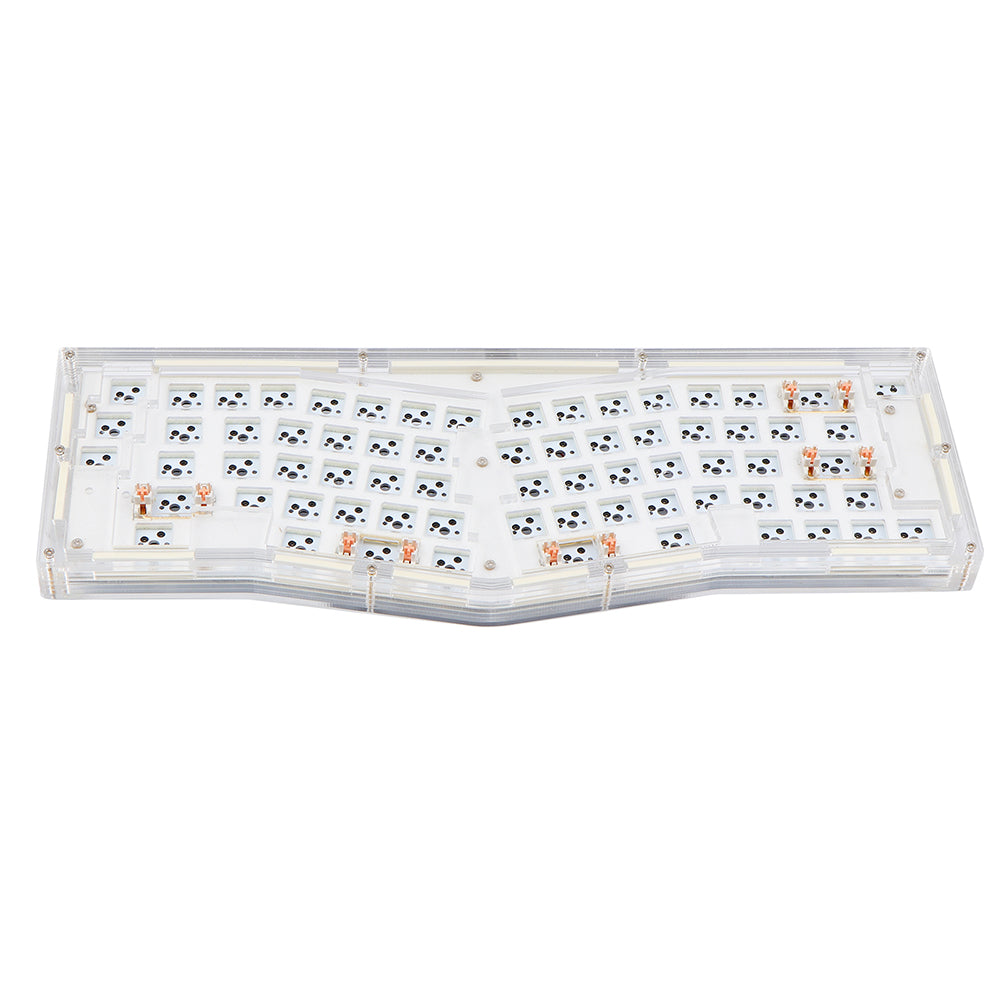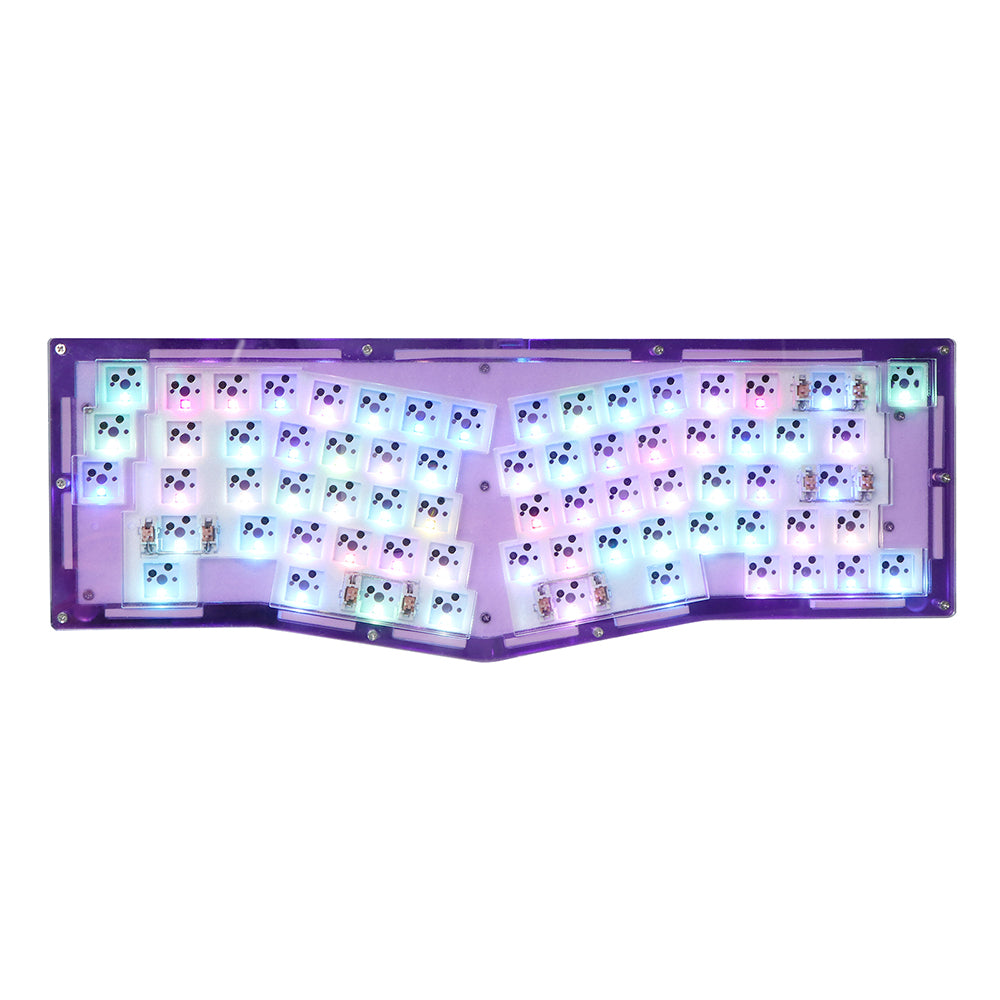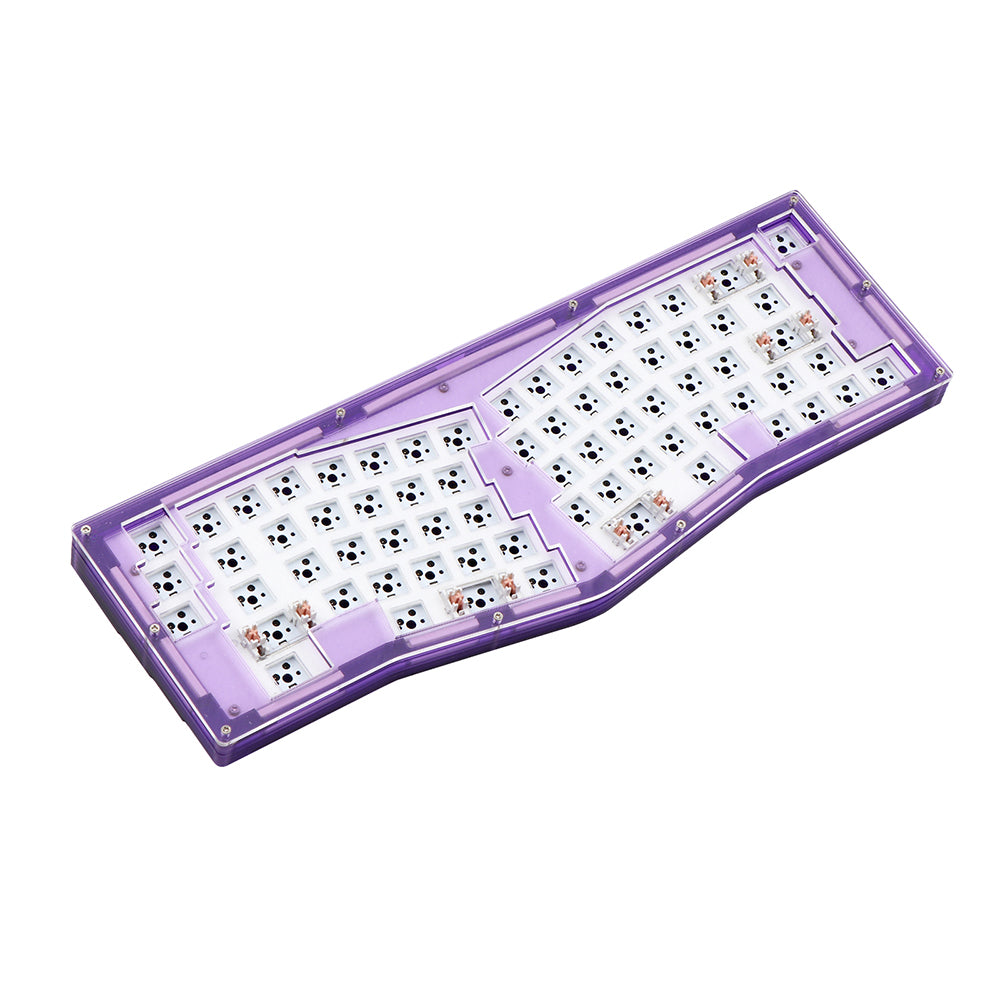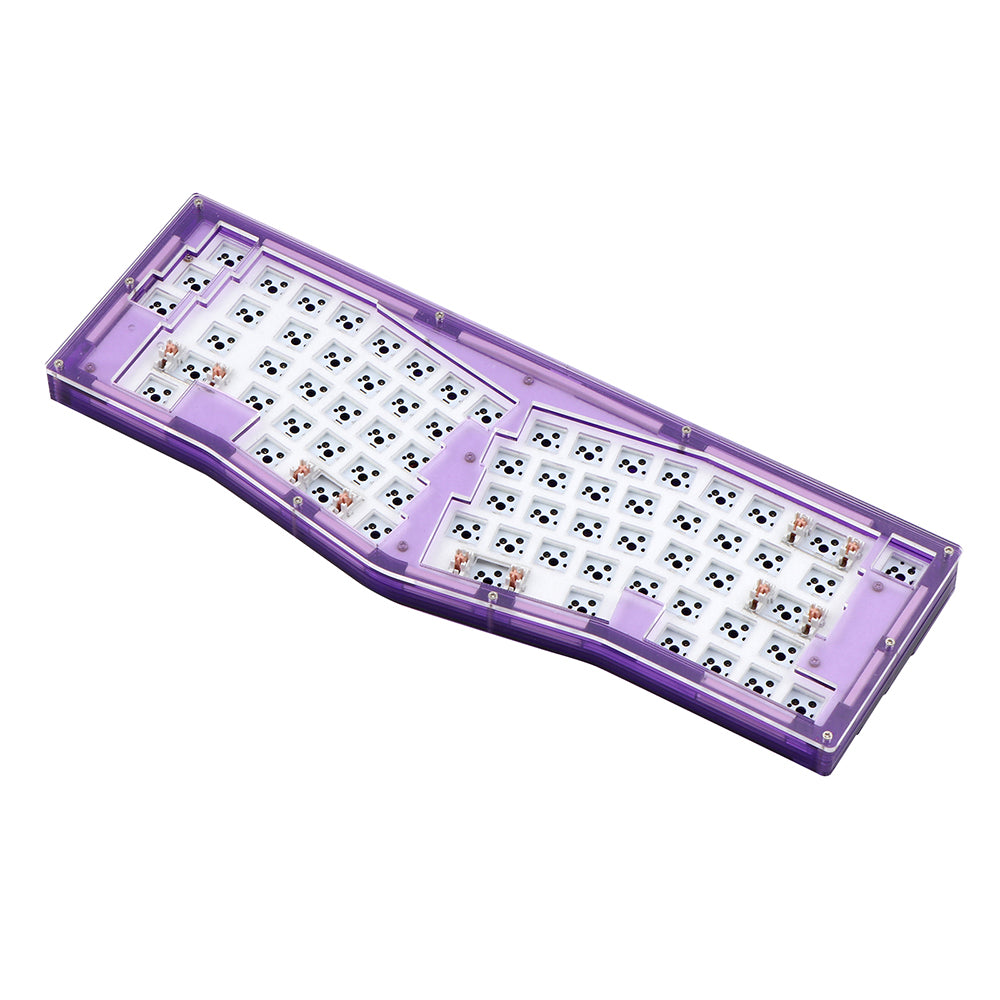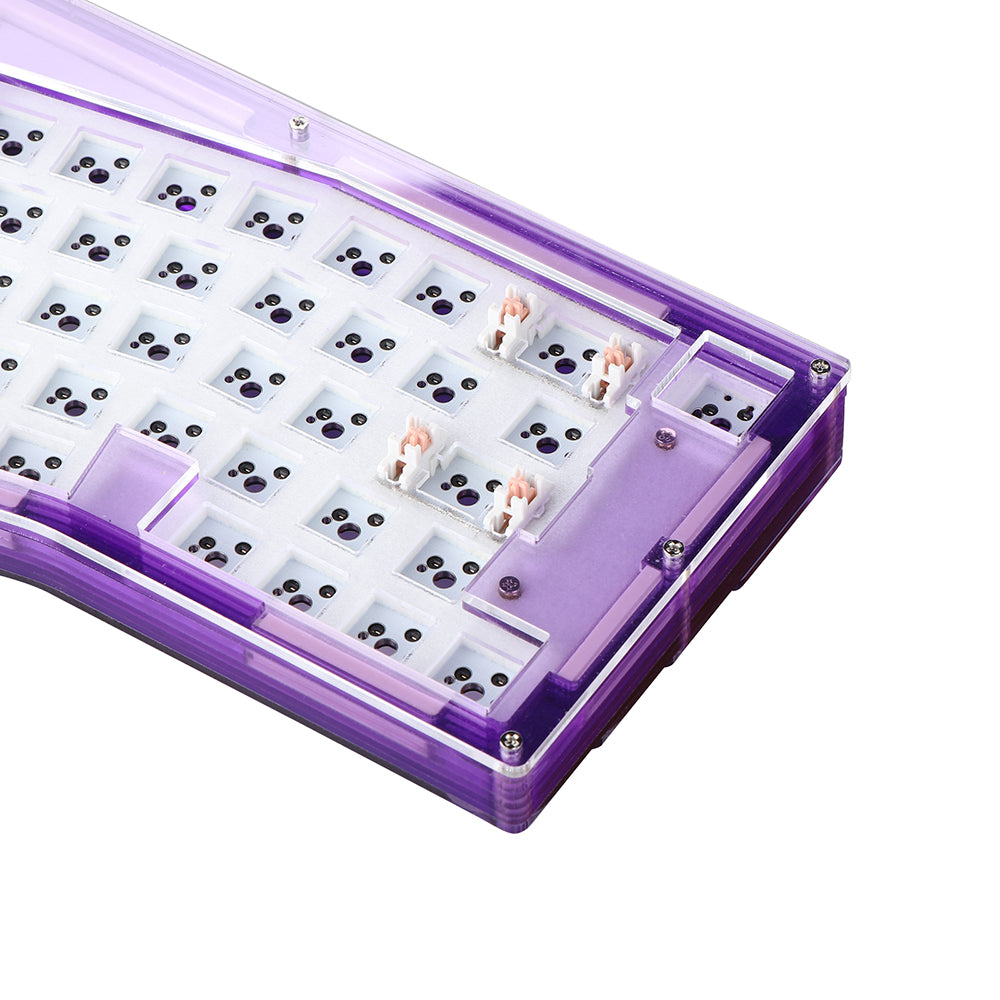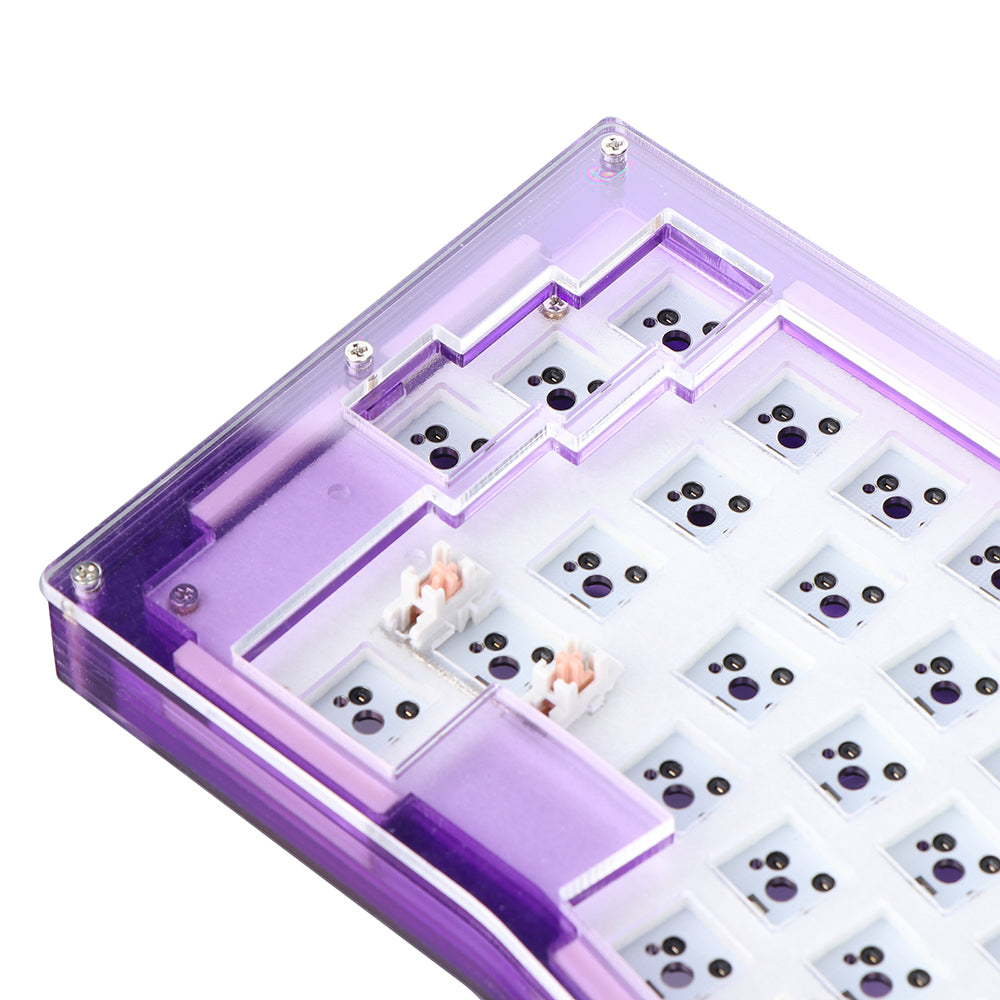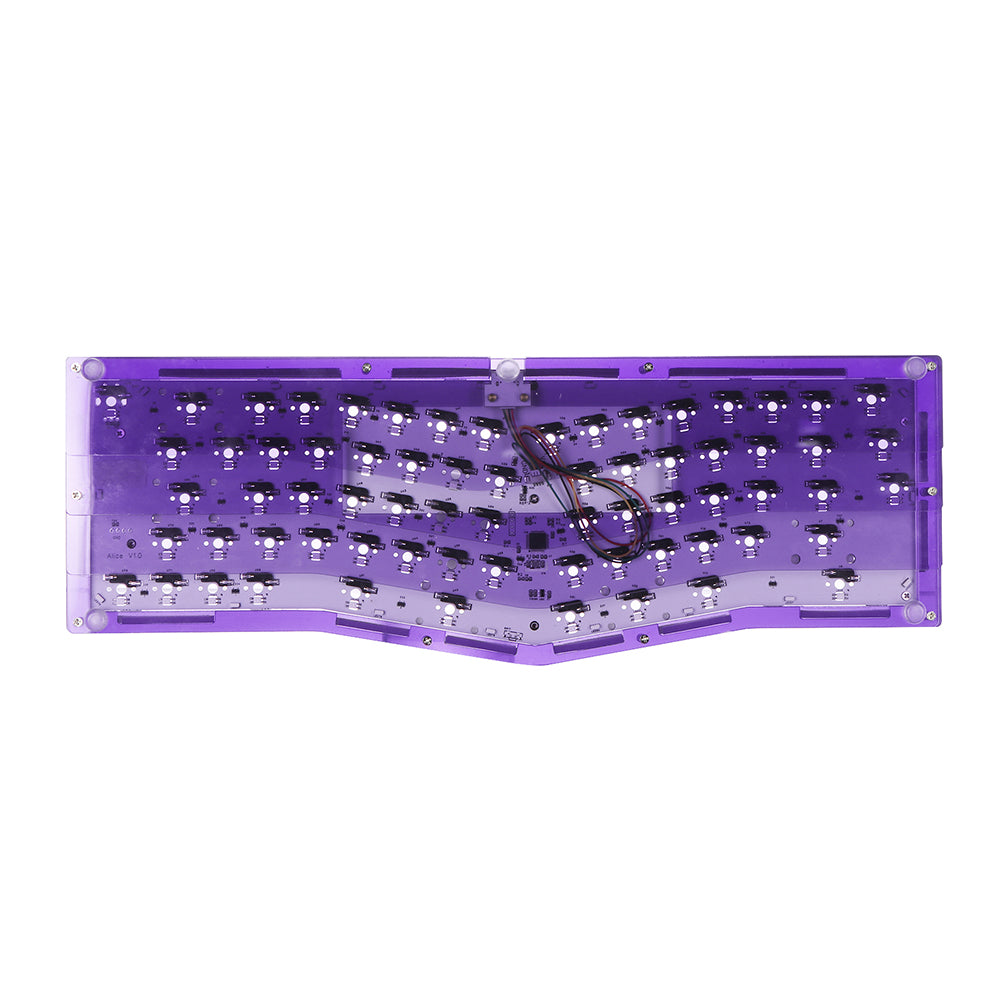 Epomaker Alice QMK/VIA DIY Kit
Alice QMK/VIA gasket-mounted hot-swappable acrylic wired mechanical keyboard DIY kit
Ergonomic Alice Split Design
VIA/QMK Programmable
Gasket-mounted
Stacked Acrylic Clear Case with Amazing RGB Backlights
Type-C Connection & Compatible with Windows/Mac
South-facing LEDs and underglows
Note: Keycaps in the photos are samples. They are not on sale.
Preorders will be shipped in two weeks.
Sale price
$94.99
Regular price
Free standard shipping to most countries
Enjoy free shipping to most countries*. Please refer to our
shipping FAQ
to see if you apply.
7-Day Return Policy
You may return any non-customized and non-sales product that is sealed, within the 7 days upon receiving it.

Alice Style Mechanical DIY Keyboard Kit
Laying hands on each side of a split keyboard is an ergonomic move, and now we make it! To be an exceptional DIY keyboard kit, Epomaker Alice adopts the 'arisu' layout which is slightly different from the traditional alice layout. It is splitted based on a 65% keyboard, developed from the original Alice layout to meet the demand for arrows keys and some function keys on one side.

Gasket Mount & Sound Absorption Cotton
Gasket mount keyboards are well-known for giving a cushioned typing feel, as the plate is not in direct contact with the case housings. Compared with other mounting systems, a gasket-mounted keyboard, especially with a PC plate, can provide a rebouncing typing experience because the gaskets cushion the shock from each keystroke. As to the sound, we go with the sound absorption cotton in between the plate and the PCB board, so the keyboard sounds and feels soft.

VIA/QMK Programmable
Epomaker Alice DIY kit is programmable by VIA/QMK. For users who are not used to the alice split layout, there's nothing more convenient than remapping the keys by VIA without reflashing its own firmware. The changes can be saved on board, and be worry-free about losing the saved memory while unplugging and replugging the keyboard. Being compatible with QMK, there's a great potential of being programmed and modded in the Epomaker Alice for you to discover.

3-Pin & 5-Pin Hot-Swappable PCB
As a DIY keyboard, hot-swappable sockets on the PCB are convenient for changing mechanical switches at will without having trouble soldering. Being both 3 and 5-pin hot-swap, you can install or change the general 3-pin and 5-pin switches to the keyboard at will. The Epomaker Alice DIY kit indeed includes a variety of features that appeal to gamers and DIY enthusiasts. Customizing your own Alice keyboard just sounds right!
Refinedly Tuned Plate-mounted Stabilizers
The stabilizers that come with this DIY kit are refinedly tuned to prevent rattling on large keys like spacebars and modifiers. With the general 2u stabilizers which are easily to be found around the market, Epomaker Alice DIY mechanical keyboard kit offers a premium stable typing experience as well as providing another option for DIY enthusiasts to unlock more fun of changing stabilizers.

Stacked Acrylic Case with Amazing RGB Backlights
Acrylic-based keyboards are cool to typists as they can be much brighter with backlights. Epomaker Alice DIY kit applies full acrylic pieces stacked to a complete case and installs LEDs and RGB modules on the PCB. The backlight can shine not only through the sockets but also from the sides of the keyboard, creating a visible environment even under dark conditions.
Technical Specifications
Layout
Alice split, 69 Keys
Hot-Swap
Support 3/5-pin switches
Switch Type
Mechanical Cherry MX Style switches
Case Material
Stacked Clear Acrylic
Software
VIA/QMK Compatible
Special key size
R-Shift: 1.25u
L-Spacebar: 2u
R-Spacebar: 2.75u
Inside the box
Epomaker Alice QMK/VIA Kit (including PCB, Mounting Plate, Stabilizers)
Type-C Cable
Really love it!
When I first got it I was worried because the packaging was all destroyed from being shipped over. (US) However, the box inside was totally fine! My only complaints are that as someone who knows nothing other than Razer, the instructions were kind of confusing on how to change colour and set up the VIA. I still am confused sometimes. I do notice that sometimes, even if I press a button, it won't always type the letter, but I'm still getting used to it even some months later. It is much more enjoyable to type like this than the other way it's making me learn only to use the keys around my hands rather than reaching for it across the keyboard! lol. I notice when I type sometimes there is a squeak sound but I just tightened my screws and it isn't as loud. I am still struggling to find keycaps that work with this keyboard as it says one size but it has a bit of a spacing problem by about half a mm. (nothing some sandpaper won't take care of) I understand that sometimes things are a bit funky but I didn't mind. all in all good keyboard to add to the collection! (& my favorite colour too!) :D Happy typing!
Extemely satisfied
The quality of the keyboard is as good as i could hope for, the only problem is that the stabilizer on the left shift key need some lube, everything else is great, it looks and sounds really good (with bluebird switches).
Problem PCB, no stock available for replacement
The PCB I received was defective, and while the customer service rep tried her best to resolve the issue, she was given wrong information multiple times regarding the shipment date of the replacement PCB. In the end, I was notified in fact, that no PCB was available. The only redeeming part of my purchase was the return was processed in a timely manner and I managed to get a full refund. I now am hesitate to order anything from Epomaker, with strong concerns around reliability of products.
Dear customer,
We are so sorry for the issue you met.
To better solve this case, please contact our support team via support@epomaker.com.
Please don't worry, our teams will follow it and assist you to get the parcel.
We feel so sorry again if it causes any inconvenience brought to you.
Kind regards,
Join us on Instagram
Join our community in Instagram to keep up to date with our news, product releases, sales and giveaways!