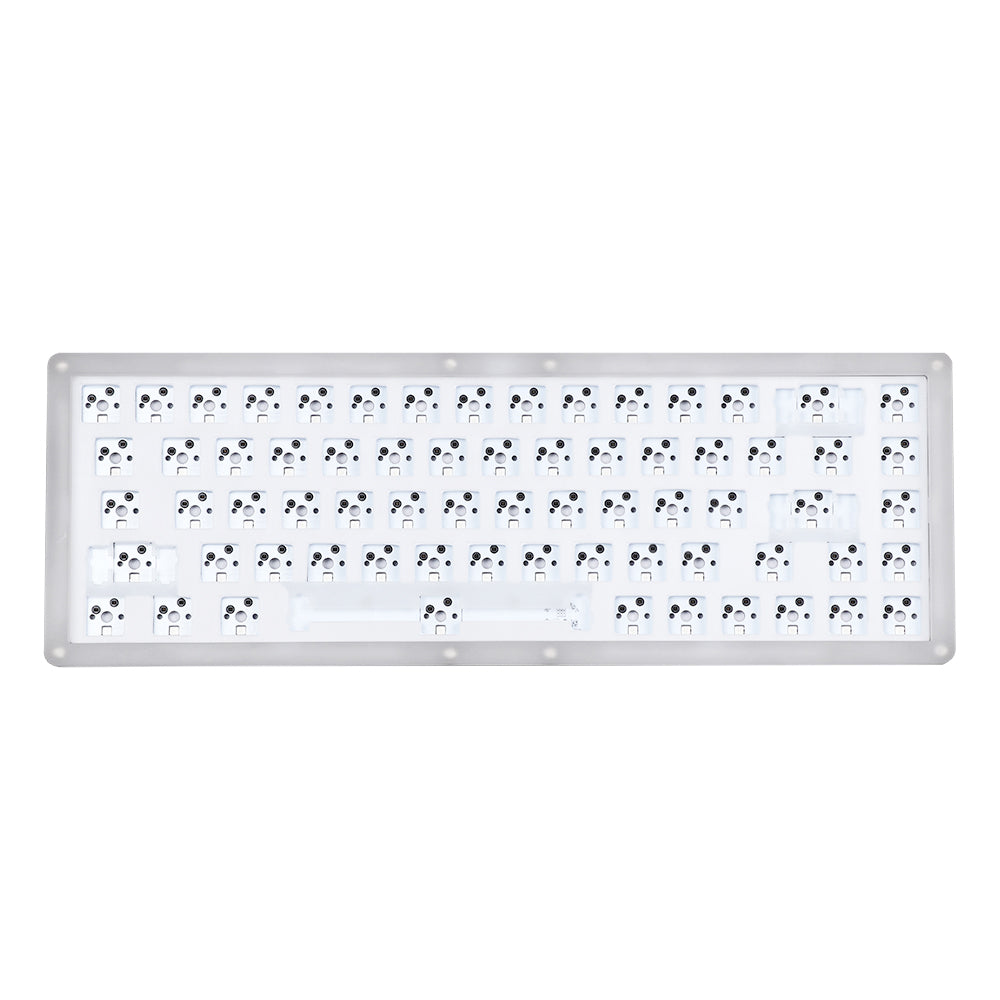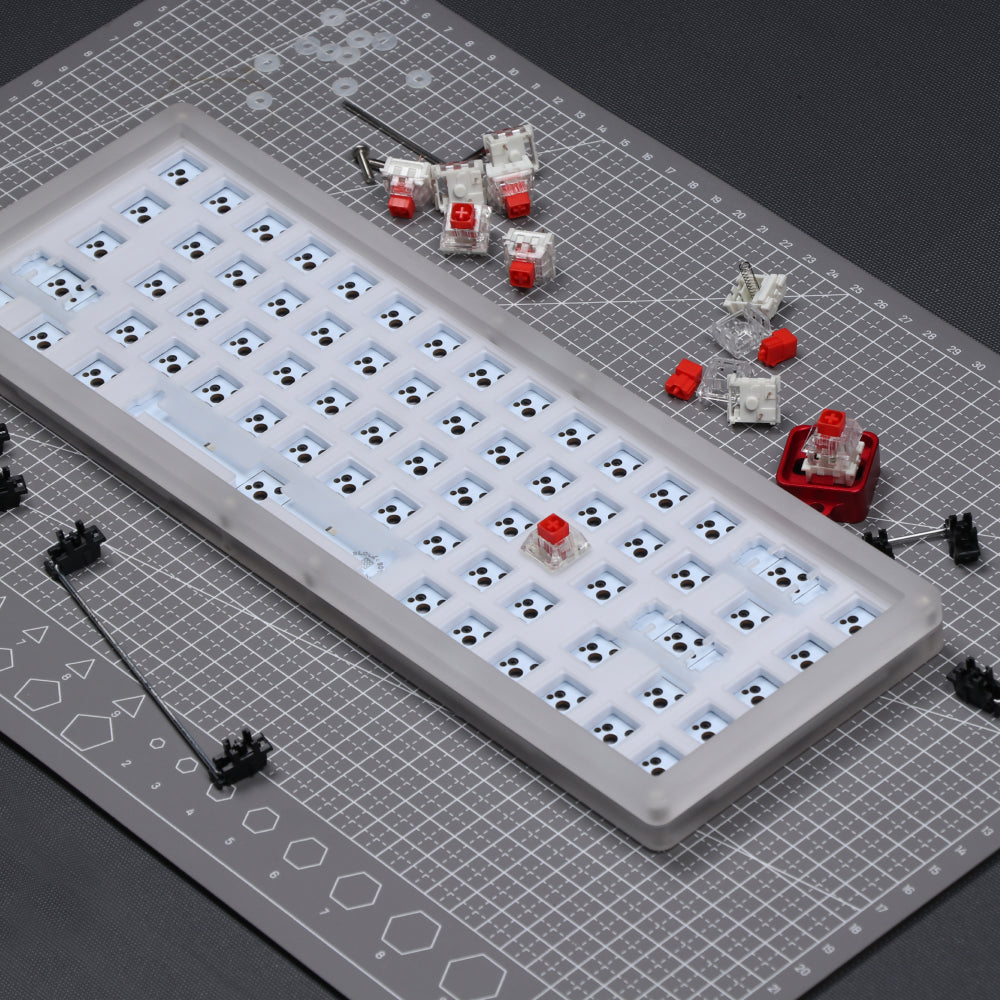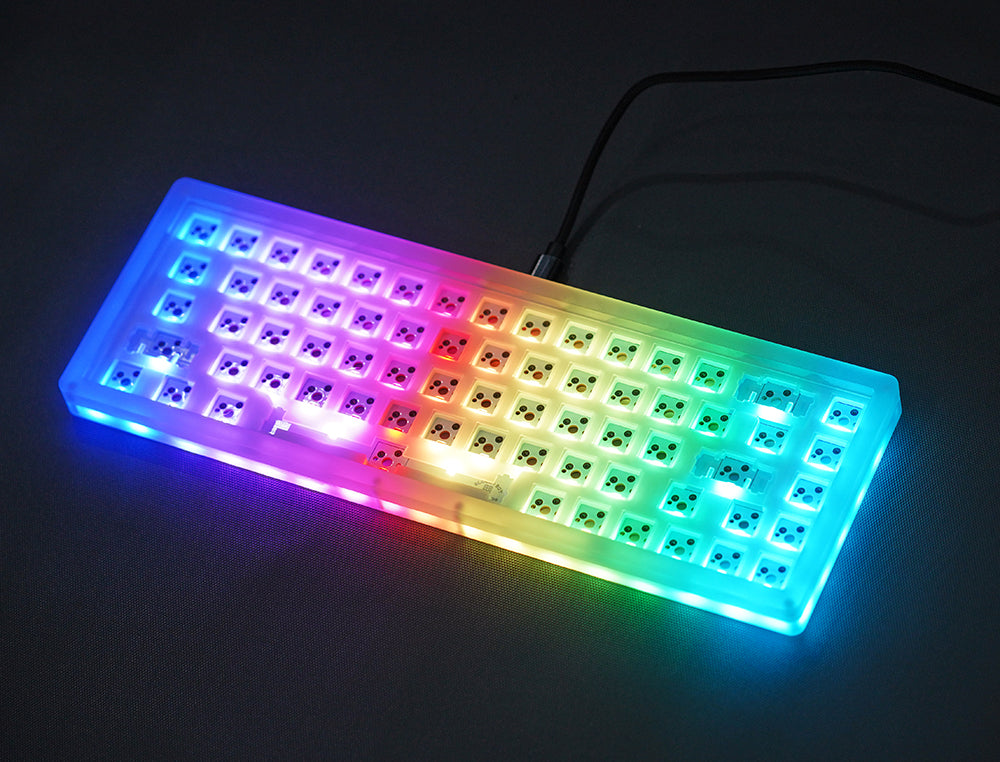 EPOMAKER 680 Gasket DIY Kit
65% Hot Swappable Acrylic RGB Wired Mechanical Gaming DIY Keyboard Kit
A Gasket Mounted Mechanical Keyboard Kit with the most wanted features in one package
Customize the soft tactile experience in the fun of DIY
VIA/QMK Programmable
Premium CNC Acrylic Case
South-Facing RGB LEDs
Type-C Connection
Compatible with Windows/Mac
About the VIA: Only remapping keys and creating macros are supported. The lighting is not reprogrammable with VIA.
Sale price
$79.00
Regular price
Free standard shipping to most countries
Enjoy free shipping to most countries*. Please refer to our
shipping FAQ
to see if you apply.
Covid-19 Shipping Delay Notice
Shipping may be delayed due to covid-19 depending on your country regulations.
EPOMAKER 680 Gasket DIY Kit
Sale price
$79.00
Regular price
A Gasket Mechanical Keyboard Kit with Favoured Features in One
Designed to unlock the fun of making a very own gasket keyboard, Epomaker 680 Gasket DIY Kit is born to meet the demand of keyboard DIY enthusiasts. Being assembled layer by layer, Epomaker 680 kit presents the softest bouncing feeling while typing. Coming with the top tactile experience and versatility, the Epomaker 680 kit features hot-swappablility, south-facing LEDs, VIA/QMK support, and a shine-through CNC acrylic case, all of which make it win the hearts of gamers and enthusiasts.
Customize the soft tactile experience in the fun of DIY
Similar to playing with LEGO blocks, building the 680 gasket kit is easy yet fun. The kit comes in different components including an acrylic case, a PCB, a translucent PC plate, foams, some screws with gasket rings, and gasket foam pads for each contact point. The dampening foams, gasket rings, and pads work together to offer a soft yet bouncing fingertip feeling. By adding or removing a few or some of them according to your preferences, you can fully customize how much of the flex you would like to enjoy at will.
Warm Tip: Switches, stabilizers, and keycaps are not included in this kit. Please be sure to prepare them before assembling the keyboard. DO NOT bend the PCB in any case, otherwise the LEDs will be broken and you may hurt yourself.
65% Hot-Swappable Mechanical DIY Keyboard Kit
The 65% layout retains all the essential keys while keeping you facing the monitor right in the center, fitting the ergonomic principle and saving space for the mouse on your desktop. The hot-swappable sockets in the Epomaker 680 DIY kit are convenient for installing both 3 and 5-pin switches at will without worrying about cutting the legs of switches, or soldering. 
VIA/QMK Programmable
As a DIY kit, the Epomaker 680 Gasket kit is programmable by VIA and QMK. You can change key layouts, macros, and other cool functions by VIA/QMK without reflashing the firmware. The changes can be saved onboard, and be worry-free about losing your saved memory while unplugging and replugging the keyboard. Being compatible with VIA and QMK, the Epomaker 680 kit provides more possibilities for being programmed and modded.
Premium CNC Acrylic Case & South-Facing LEDs
The Epomaker 680 Gasket kit comes with an acrylic case to satisfy the shine-through demand. Made through the CNC process, the case comes up with a high-quality texture and sturdy appearance. With south-facing LEDs, it is friendly to typists in a dark atmosphere as it can be much brighter. More than that, the RGB modules on the PCB bring more fun for customization. Set your own groovy light effects on this keyboard!
Type-C Connection & Compatible with Windows/Mac
The Type-C interface is the most common and efficient method to transmit signals. The Epomaker 680 kit is designed with a Type-C connection to be more suitable for the devices in the market. Moreover, the DIY kit is compatible with OS on both Windows and Mac. It surely meets the needs of each user to work efficiently or switch between gaming and working status.
Technical Specifications
Hot-swap Availability
3/5-pin Hot-swappable
Case Material
CNC Acrylic
Backlight
RGB, South-facing LEDs
Dimension
317mm x 112mm x 17.5mm
Inside the box
Epomaker 680 Gasket DIY Kit including:
Acrylic Case
PCB
Mounting Plate
Dampening Foams
Gasket Pads
Screws
Keyboard Feet
Hex Tool
Type-C Cable
What needs to be prepared beforehand:
These items are not included in your EPOMAKER 680 DIY Kit
3 * 2u plate-mounted stabilizers
1 * 6.25u plate-mounted stabilizer
68 * 3-pin or 5-pin mechanical switches
1 set of keycaps for 65% keyboard
Decent
Good budget kit for beginners. Very clean design when paired with good keycaps.
EPOMAKER 680 Gasket DIY Kit
Epomaker 680 DIY KIT
The kit itself is very good for the price, however the via programming does not work at all on it. It is not even detected by VIA or QMK. Which sucks because I have a Mac and I need to remap the keys to fit a Mac keyboard. There is one or two switch sockets that do not work either.
Hello,
Thank you for leaving a review here.
For remapping, please note that you need to import the json file of Epomaker 680 into the VIA. That can be found here: https://orders.epomaker.com/software/windows-epomaker680-via.zip
If you have met any problems when using the keyboard, please feel free to contact us by emailing to support@epomaker.com and attaching your order number and a video to show the issue. Our support will be happy to help you out.
Thank you for your understanding.
Kind regards,
Epomaker Team
Epo680
Love the rgb. Likely the best sounding board with good acrylic and rgb capabilities
Great beginner RGB keeb
This was advertised to work with QMK with no source code available is a major bummer for some of us. However I was able to trace the pins and create the source code. (In description of video)
By default, you can use VIA to configure the key bindings but not the RGB (which is the point of having an RGB keeb). This is why I give it a 3 star because I feel it takes away an important feature.
However, other than the firmware, the keeb is great! 40 LEDs in the underglow and gasket is comfy enough. Great for the price.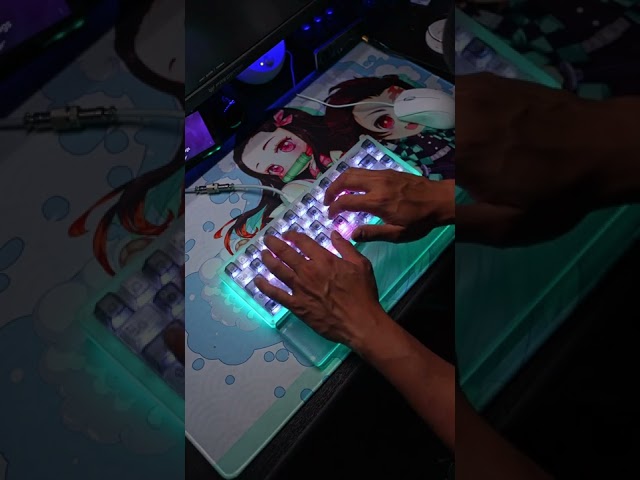 Hello,
Thank you for leaving a review here.
We are so glad that you enjoy this keyboard.
If you have other thoughts on the product, feel free to let us know.
Thank you for sharing how to apply qmk on the keyboard too.
Kind regards,
Epomaker Team
Join us on Instagram
Join our community in Instagram to keep up to date with our news, product releases, sales and giveaways!