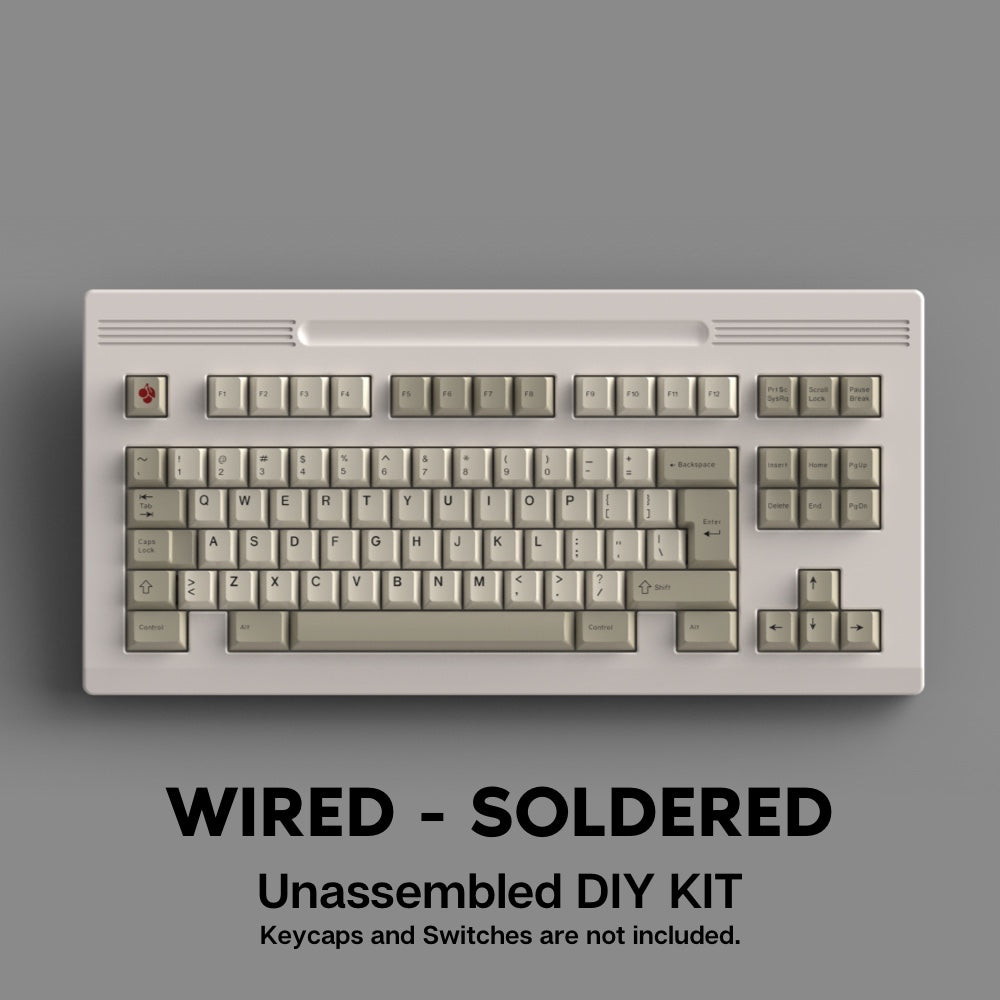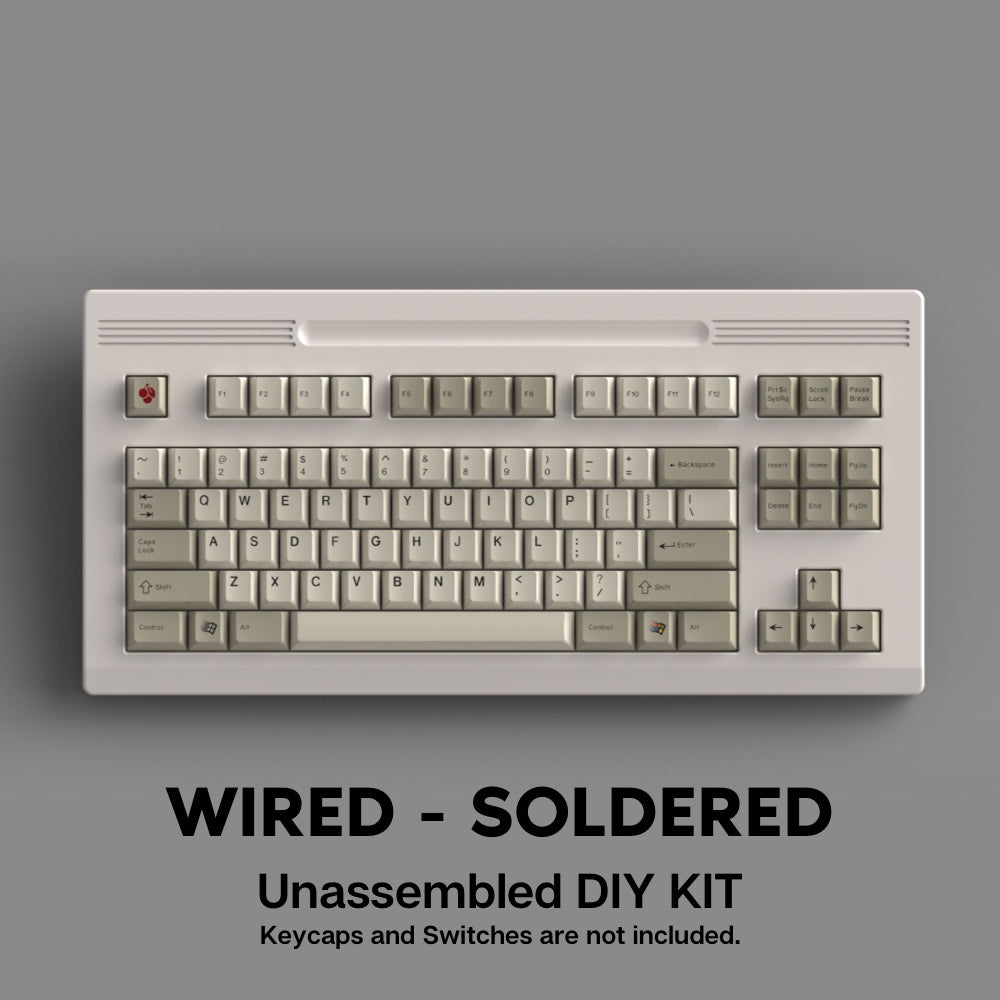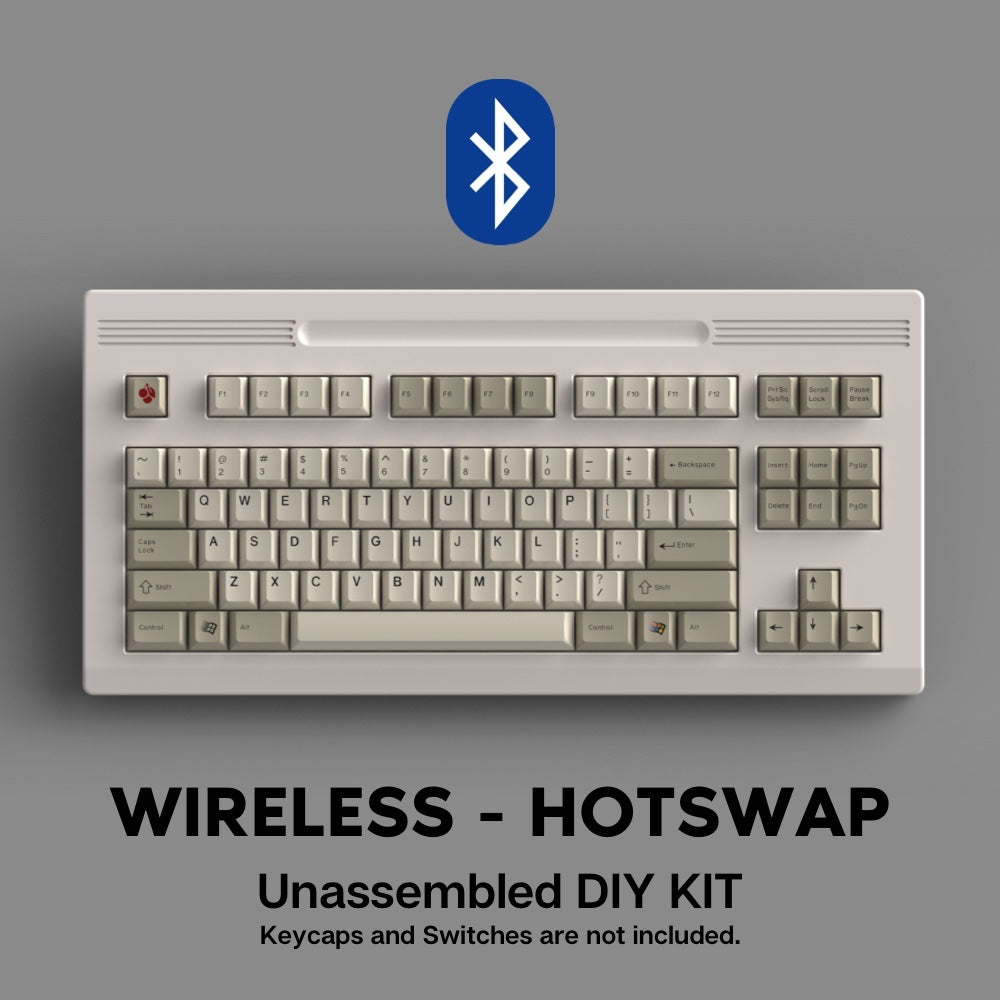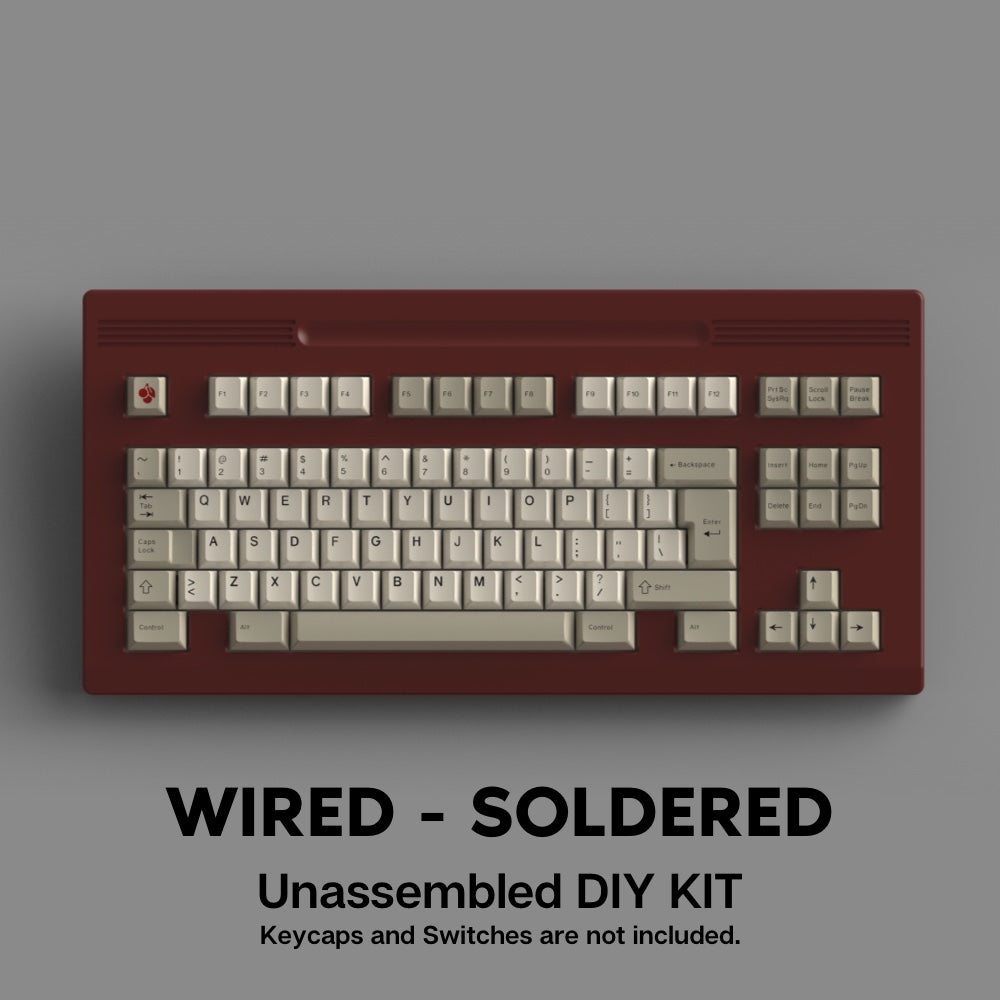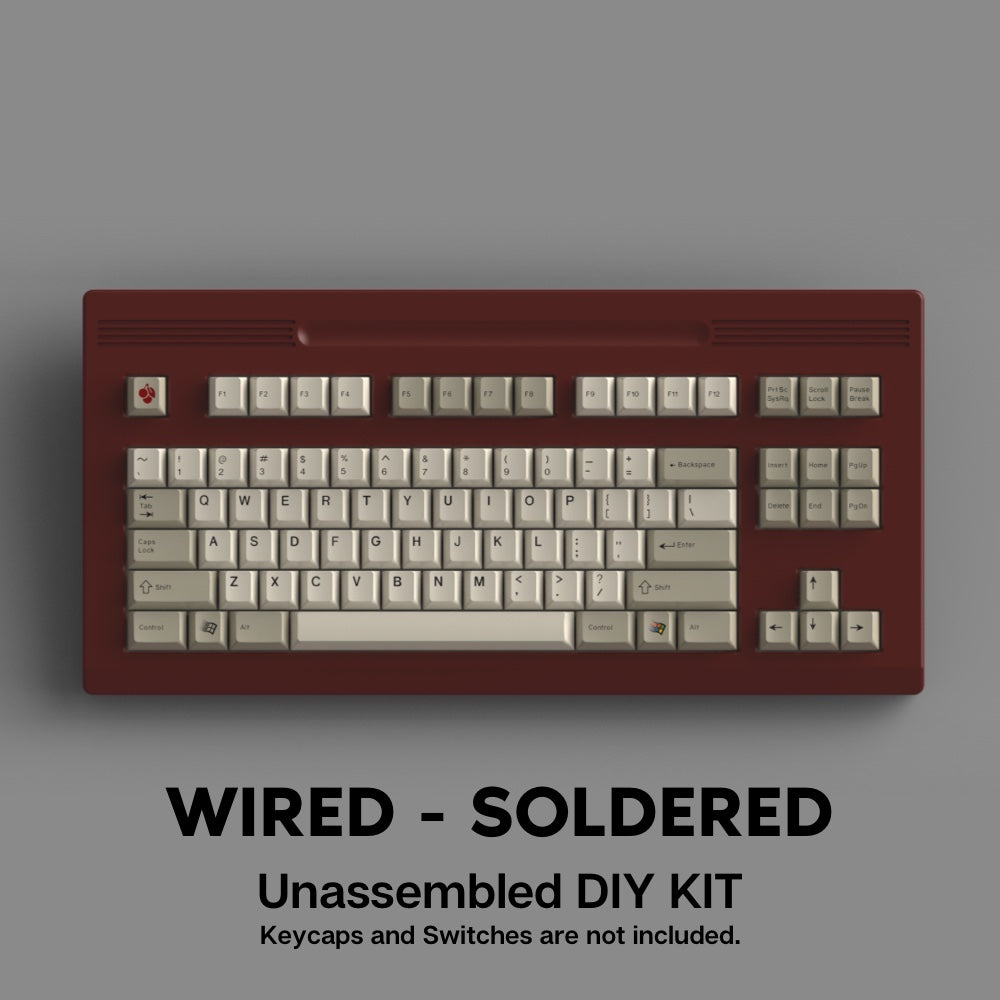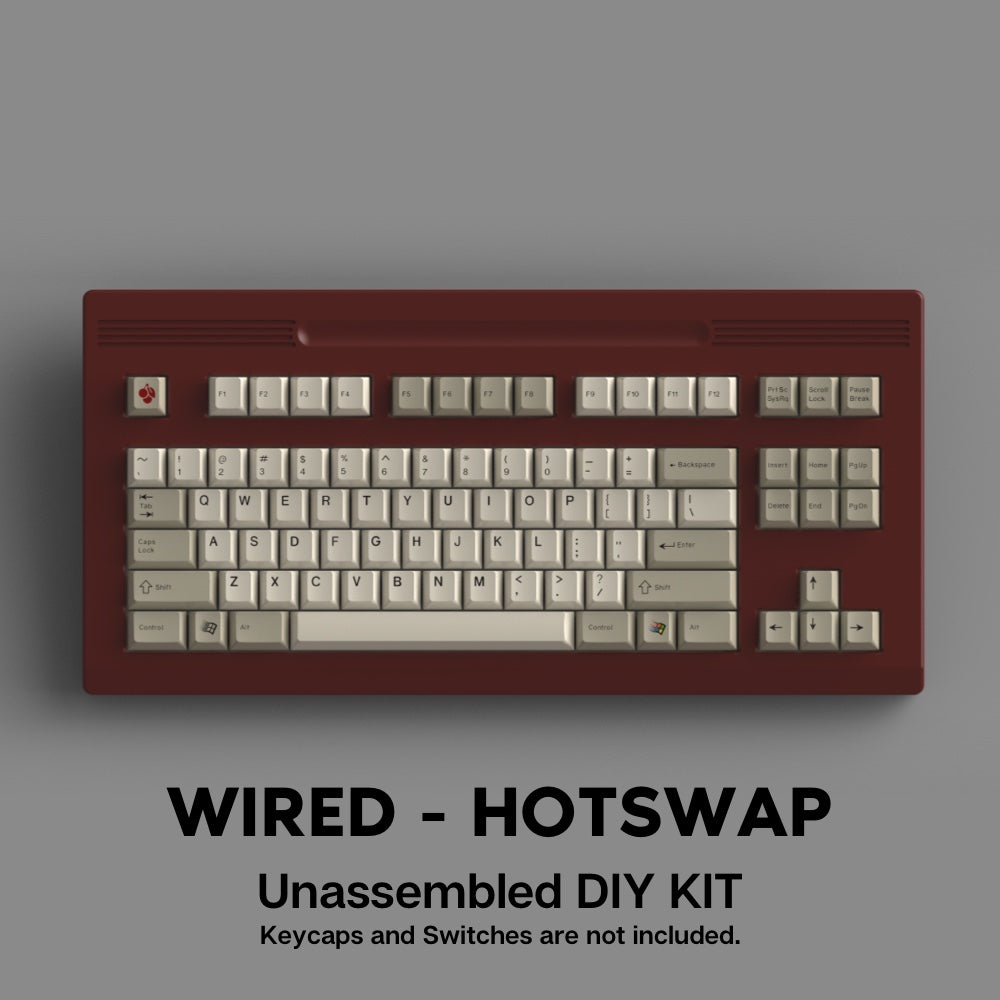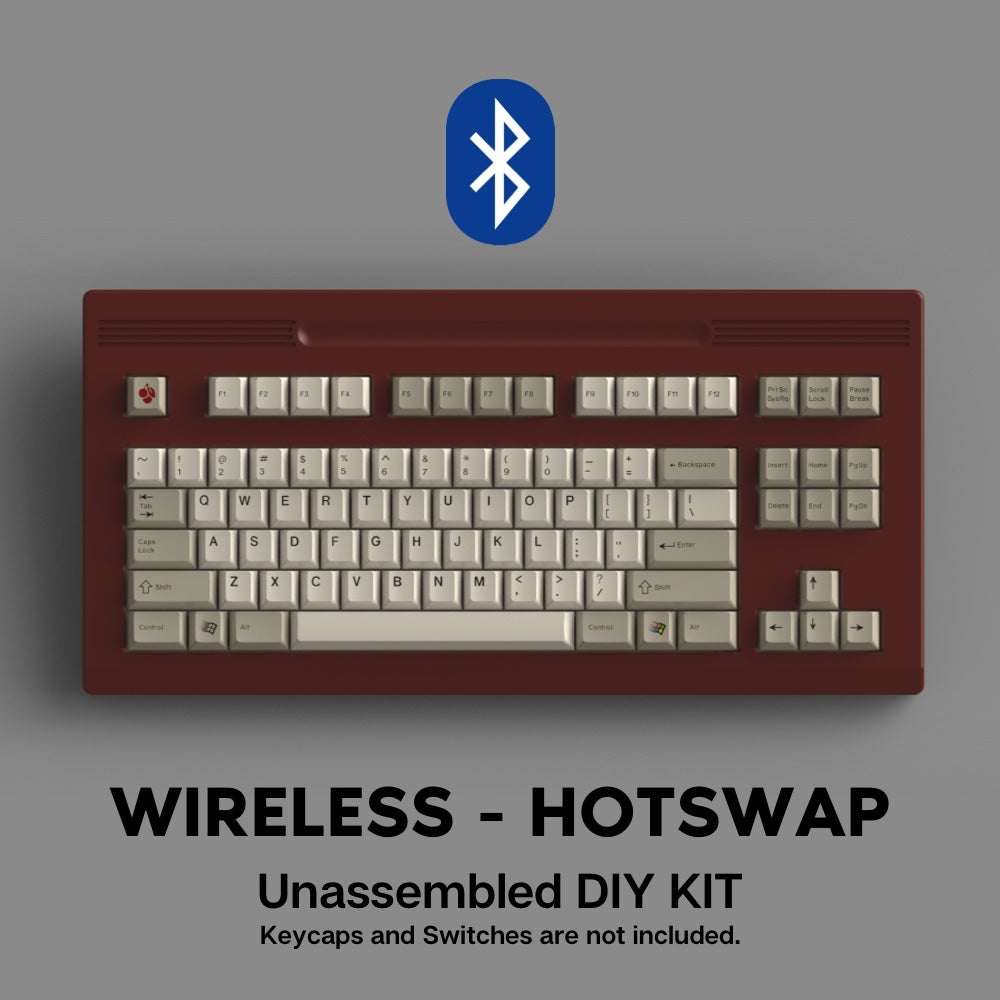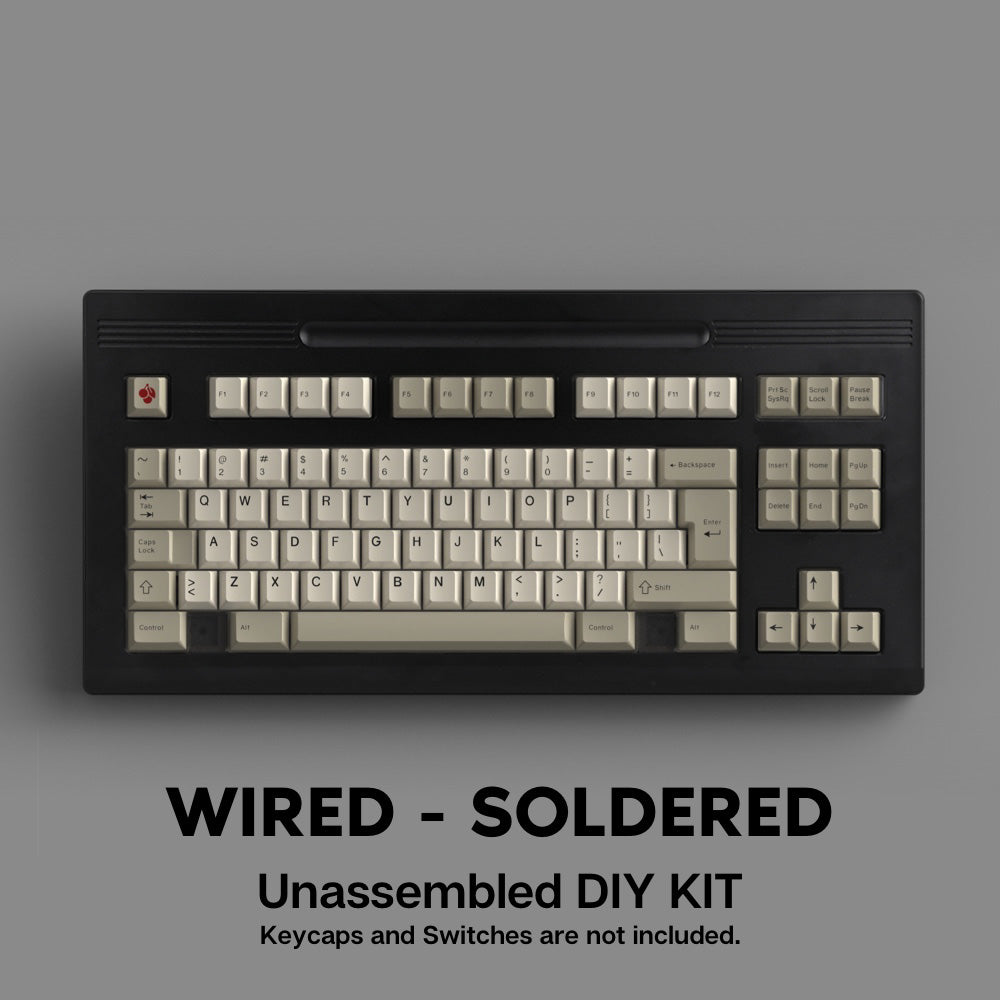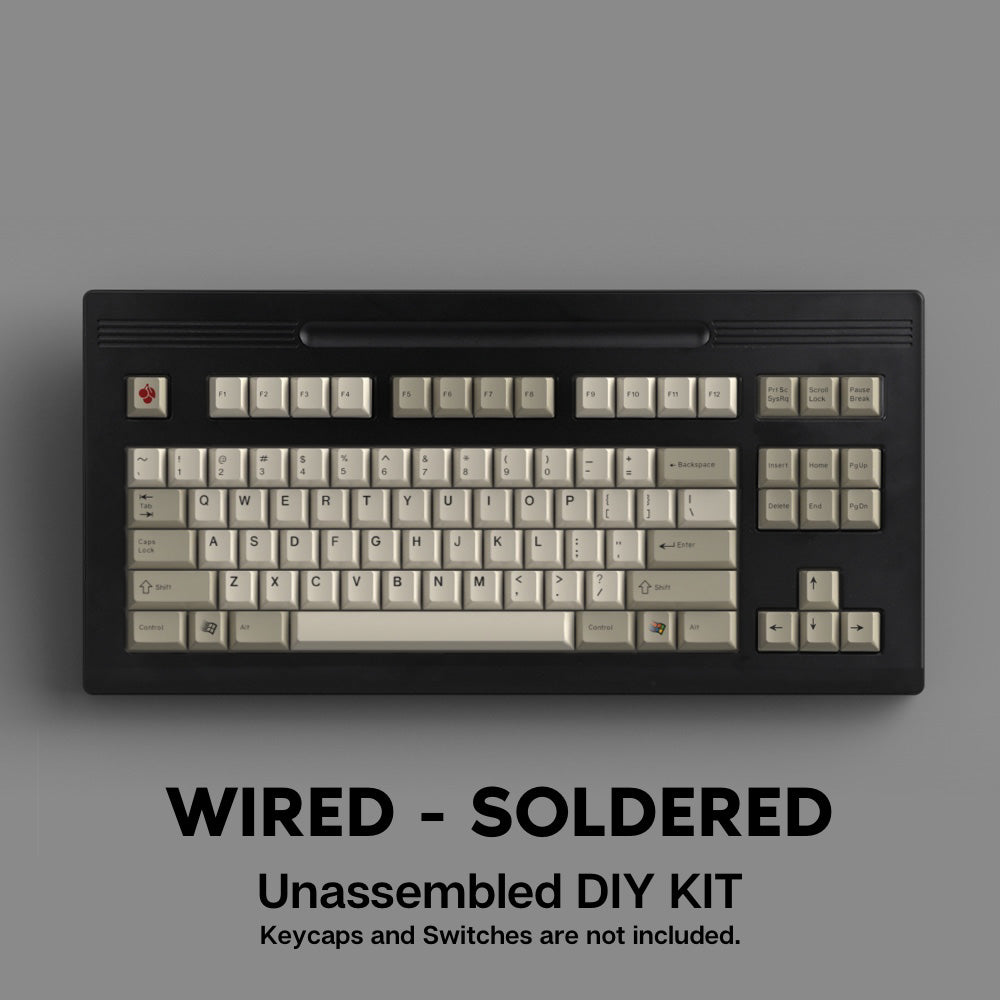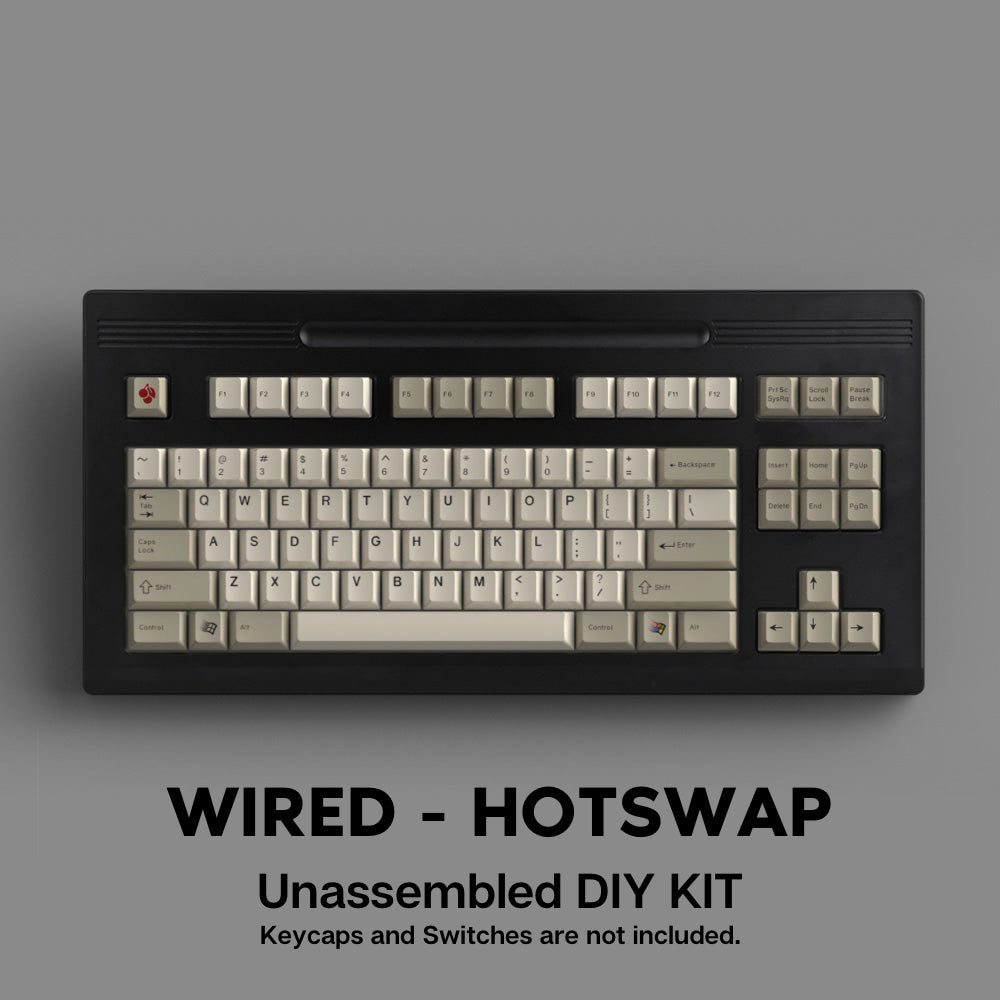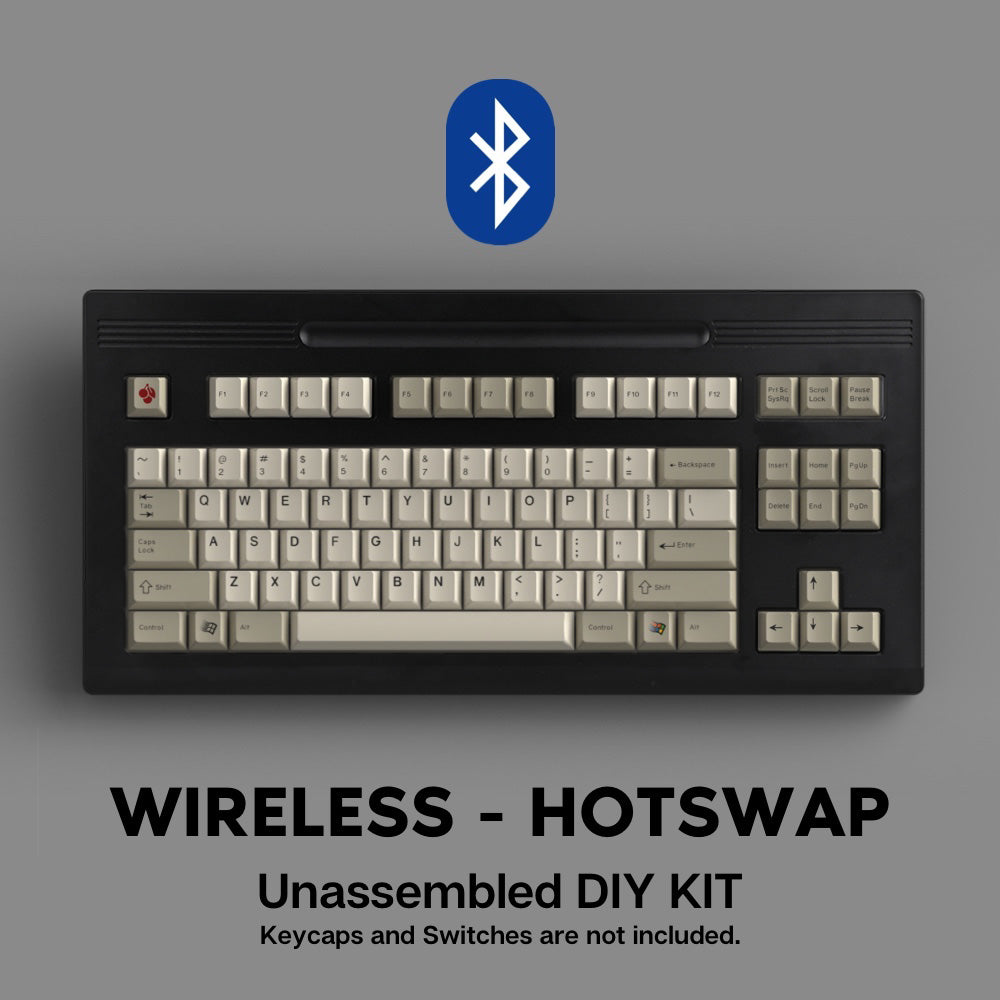 [Groupbuy] MMstudio Class80
Sale price
$345.00
Regular price
Free standard shipping to most countries
Enjoy free shipping to most countries*. Please refer to our
shipping FAQ
to see if you apply.
Covid-19 Shipping Delay Notice
Shipping may be delayed due to covid-19 depending on your country regulations.
Retro Keyboard in WK/WKL Layout
With the light retro style design, Class80 reminds us of the old days playing "FAMICOM/SNES" (or whatever console you were playing at young age) with a couple of friends.
To be an remarkable DIY keyboard kit, MMStudio Class80 adopts the WK and WKL layout. The WK version is a general TKL keyboard with Win keys and a 7u spacebar at the bottom row, while the WKL is short for WinKeyLess, without Win keys and with a 7u spacebar at the bottom row.
VIA/QMK Programmable
MMStudio Class80 supports programs of VIA & QMK. For users who are not used to the WK or WKL layout, there's nothing more convenient than remapping the keys by VIA without reflashing its own firmware. The changes can be saved on board, and be worry-free about losing the saved memory while unplugging and replugging the keyboard. Being compatible with QMK, there's a great potential of being programmed and modded in the MMStudio Class80 for you to discover.
Soldered or 3-Pin & 5-Pin Hot-Swappable PCB
MMStudio Class80 comes in either a soldered or hot-swap PCB for the wired version, and a hot-swap PCB for the Bluetooth version. Hot-swappable sockets on the PCB are convenient for changing mechanical switches at will without having trouble soldering. Being both 3 and 5-pin hot-swap, you can install or change the general 3-pin and 5-pin switches to the keyboard at will. Without LEDs, the keyboard still supports switches to install in the south-facing direction.
*Note: For the Capslock key, when the stem is to the left (for the stepped Capslock keycap), the switch is south-facing; when the stem is in the center, the switch is north-facing.
Big size, Big comfort
Class 80 is 39.34cm long, 18.95cm wide and weighs about 3.5kg coming un-built. In addition, to meet the ergonomic, we made a 1.6cm tilted chin and the whole board's typing angle is 7°.
Top Case
Indicator Light Module
LED PCB-0.8MM
1.5mm PC Plate
5+3.5mm Poron Layer
0.5mm IXPE
Gasket Foam
PCB-1.6mm
2mm Hot-Swap Foam
1mm Poron Layer * 2
Brass Weight
Bottom Case
Bumpons
FC Controller Weight (Alu)
Extra Foam or Battery
Type-C Connector
Solenoid
Buzzer
High-End Build Quality
In the back of Class80, it is designed with a slope to maintain the stereoscopic design, followed the "FAMICOM/SNES" stripe design to carve parallel lines in the back. In order to strengthen the board's theme and break the single and heavy feeling of the board's sideview, we deliberately CNC'd a tolerance line on the side and a Famicom/SNES controller-like weight in the back of the keyboard, which can be taken apart from the board too.
Flexibility Inside and Outside
There will be both wired and Bluetooth version Class80 this time. In wired version, you can choose between soldered PCB and hot-swap PCB,while in Bluetooth version you can only choose hot-swap PCB.
The Bluetooth version includes a 5000mAh battery and it's also available for customized keymap. Both version will have Capslock indicator. We also improve the inner brass weight design this time by adding screws on it to avoid scraping the bottom case.
Freely Switch Between Gasket Mount and Top Mount
Gasket mount keyboards are well-known for giving a cushioned and bouncing typing feel, as the plate is not in direct contact with the case housings. Some people, however, are not that into a gasketed mount keyboard. To meet these two types of demand, the keyboard is designed by 'Double-S' structure to solve the dilemma, with the bonus of retaining the beauty of symmetry.
This structure can keep a soft typing feeling as well as improve the lifespan of the PCB in such a weighted case, and therefore, the Class80 supports either plate/plateless gasket mount, or TOP / half-plate TOP mount for everyone to choose freely.
Aluminum Case with Brass & MMStudio Weights
The Class80 comes with an Aluminum case for a firm built. In the back of the keyboard, it is designed with a slope to maintain the stereoscopic design, following the ''FAMICOM/SNES'' stripe design of carved parallel lines. In order to strengthen the board's theme and break the monotonous and heavy feeling of the board's side view, we deliberately CNC'd a tolerance line on the side and put a Famicom/SNES controller-like weight in the back of the keyboard, which can be taken out from the board.
Solenoid and Buzzer with Poron Foams
Missing the sounds of a typewriter? Well, for the wired version, the MMStudio Class80 comes with a Solenoid and Buzzer. Just easily switch the buzzer switch, the keyboard will provide two pleasing sounds that you used to hear on a retro keyboard. To reach a top acoustic sound, the keyboard kit includes top Porons of plate foams, case foams and gaskets. With a whole Poron collection, the keyboard stands out in acoustic fields easily.
*Note: The bluetooth version does not support Solenoid and Buzzer.
Technical Specifications
Plate Material
PC (Brass & FR4 Upgrades available)
PCB
Solder/Hot-swap/LDN Bluetooth (Hot-swap)
Daughter board
TYPE-C Ai03
Buzzer
Solenoid and buzzer (For Wired version only)
Battery Capacity
5000mAh (Bluetooth Version Only)
Product dimension
39.34cm x 18.95cm
Product weight
About 3.5kg
Inside the box
Alu keyboard case
E - white & red FC controller weight (Alu)
Plate:1.5mm PCB-Mount Plate - PC (One PCB-Mount stabilizer Plate-PC is included in the kit. If you need other plates, you can buy extra ones)
Plate foam: 5mm+3.5mm Poron plate foam
Switch foam: 0.5mm ixpe
PCB
Type-C Ai03 daughter board
Case foam and battery room foam: Poron
Gasket Poron
Bumpons
Solenoid and buzzer (For Wired version only)
5000 mAh battery (For Bluetooth version only)
1*Class80 sticker badge
Keyboard carrying case
Screws and tools
Amazing
Sounds and feels great to type on, one of my favorite boards. Also the solenoid and beeper are fun to mess with, highly recommend.
Arrived infected condition and on time.
No complains, keyboard works as expected, beautiful and thick. Did need to flash an updated firmware, but everything was fine afterwards.
Great service
The keyboard arrived with everything expected and perfect condition, but in the wrong color. the support was super helpful and got me a replacement at no charge within a month. great help and very high quality product.
Awesome.
I love this build. Even more than some pricier builds I've done. Only thing I'd change is somehow fitting Bluetooth and the novelty noisemakers in one board.
My review
compare to other group buys this was fastest that i recived the keyboard.Very happy.
Join us on Instagram
Join our community in Instagram to keep up to date with our news, product releases, sales and giveaways!