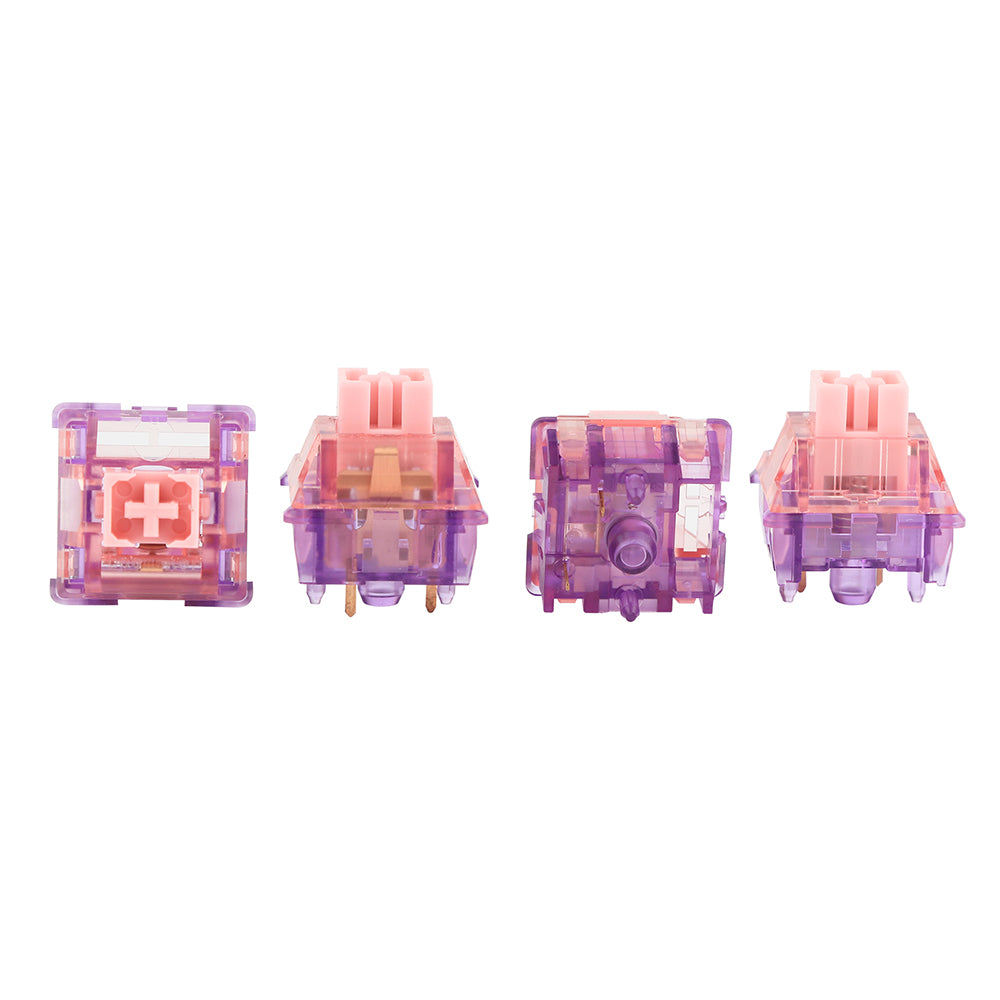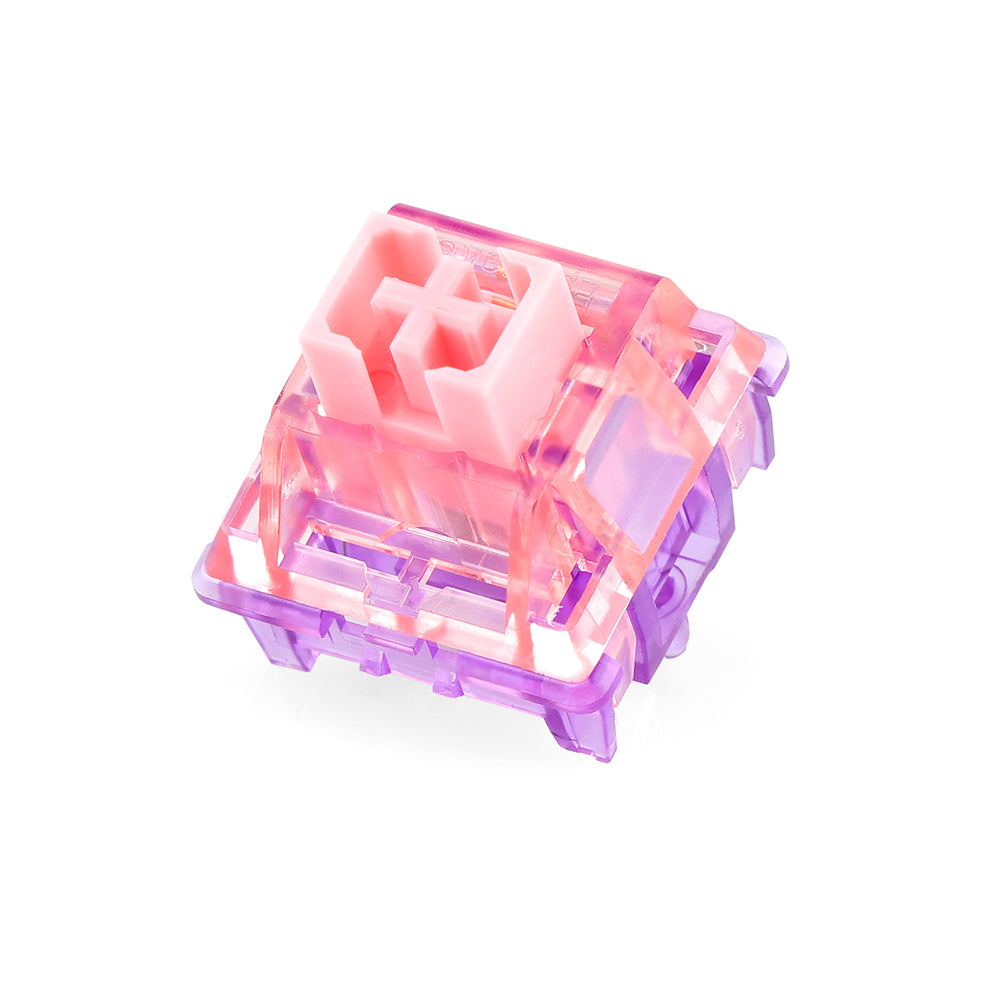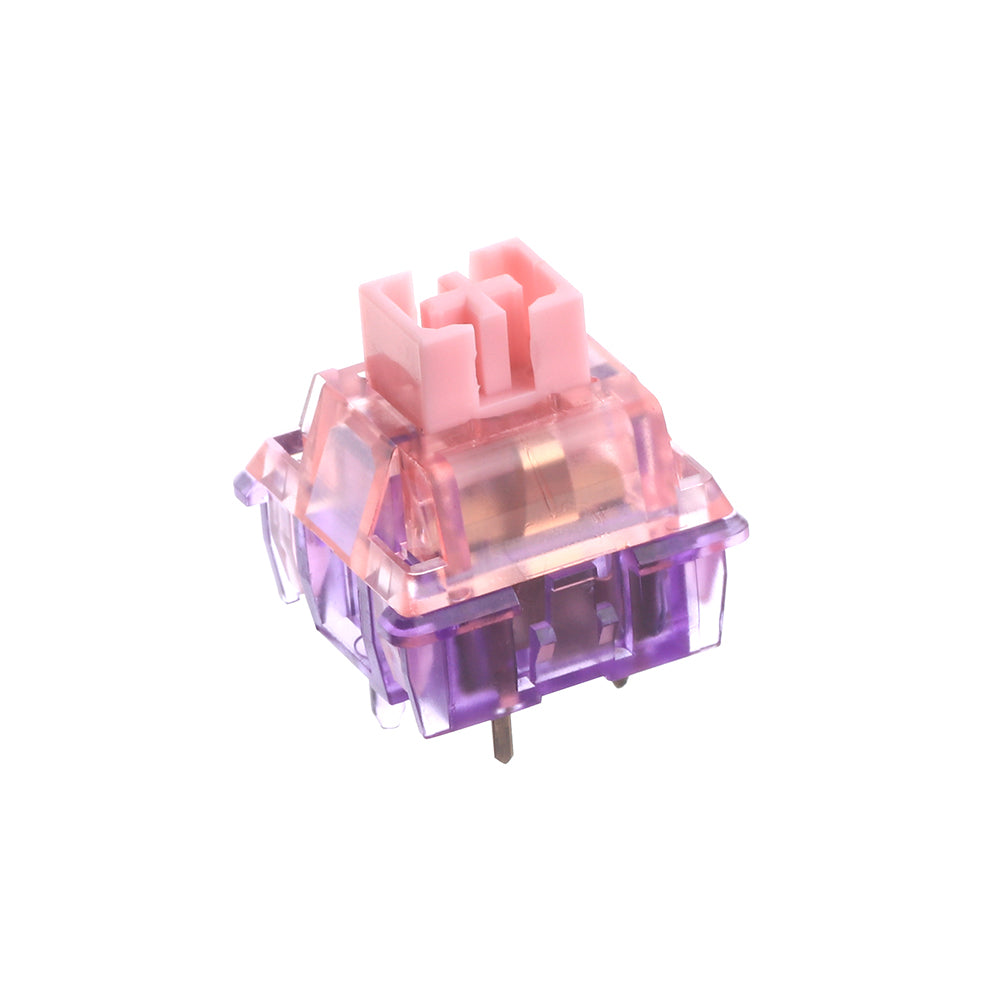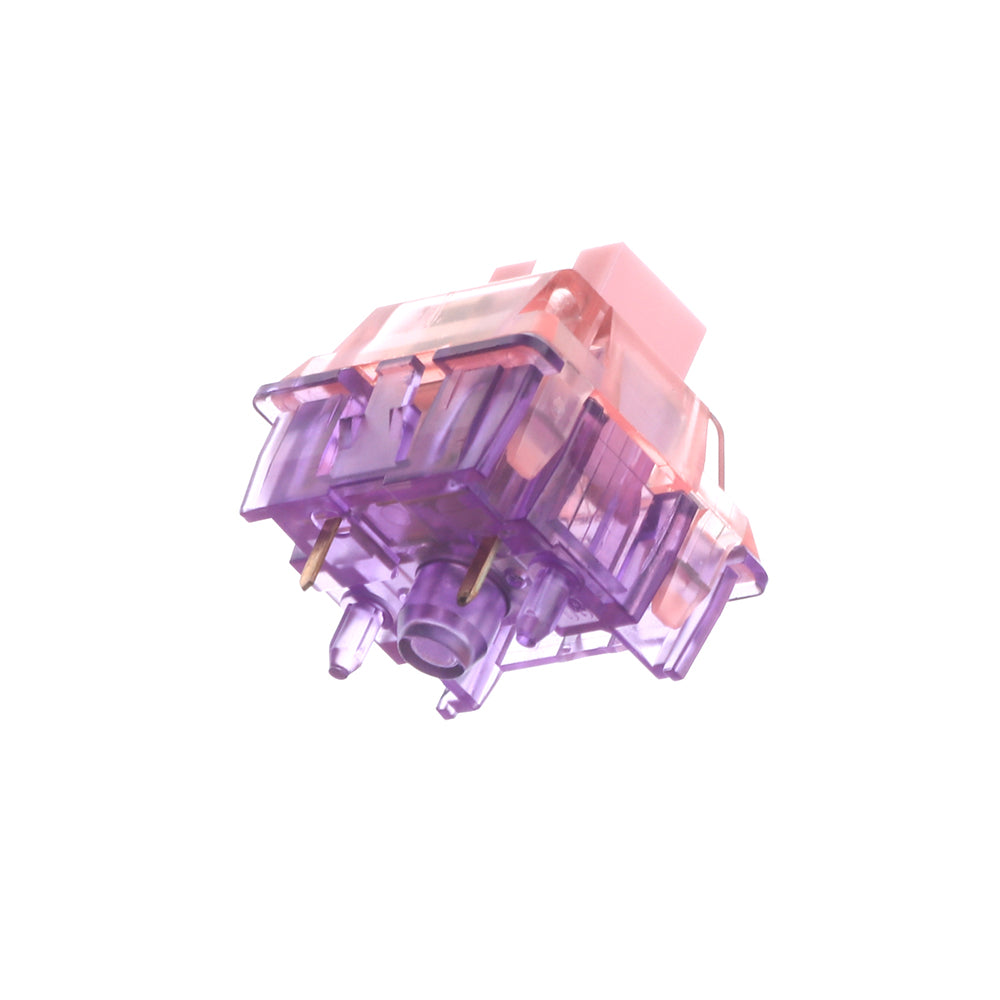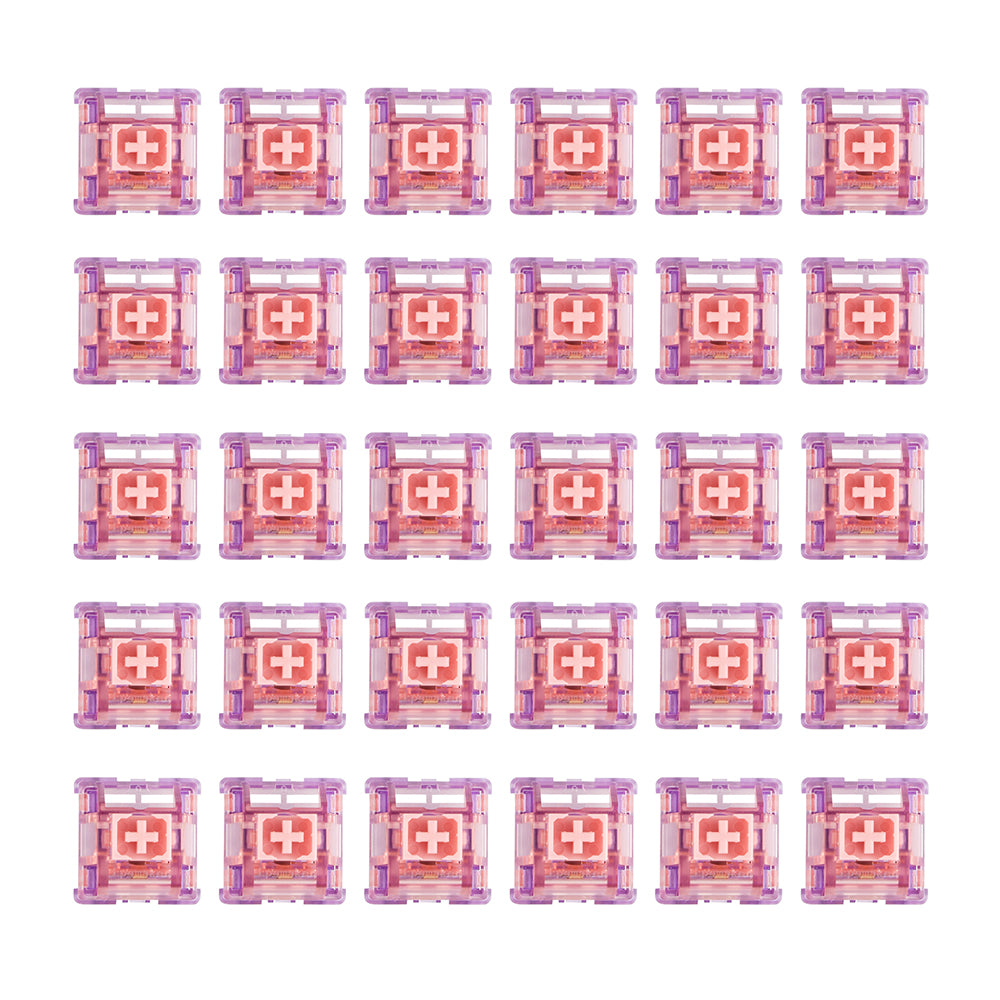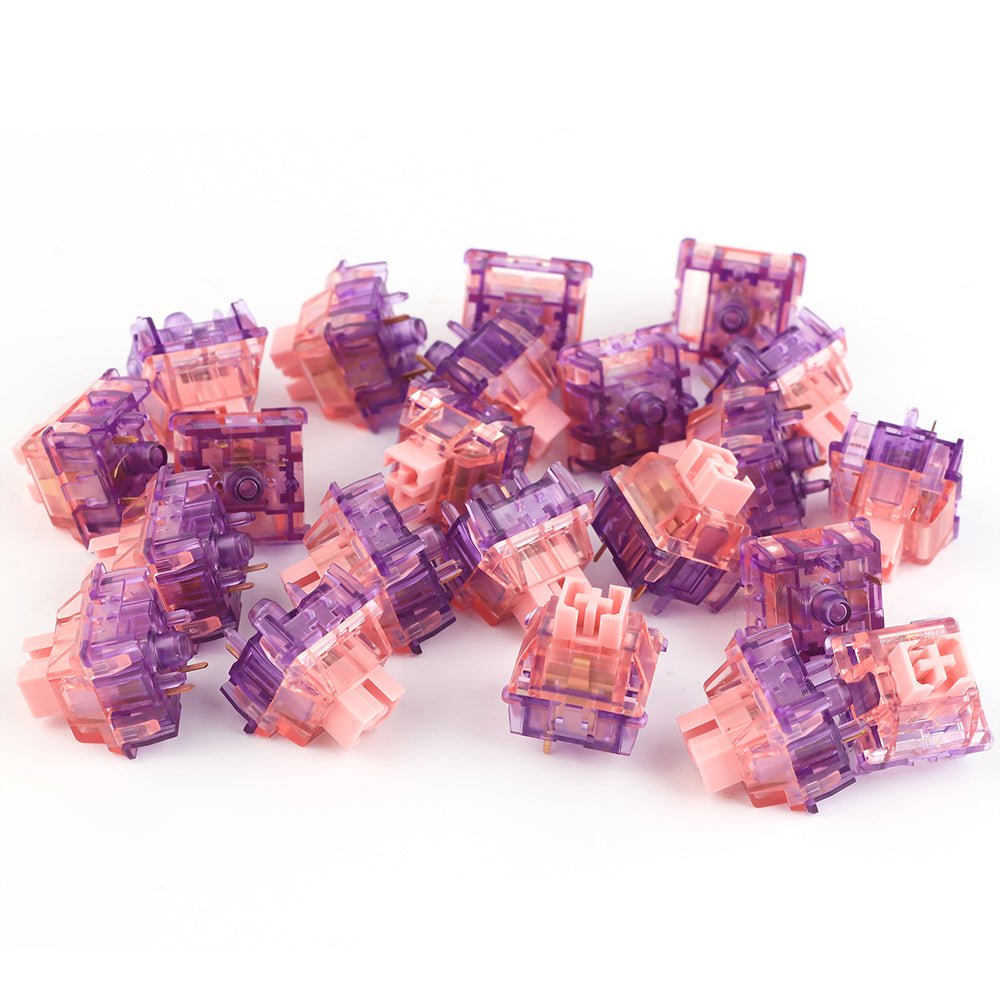 Epomaker Flamingo Switch Set
Original 35 Pieces of Epomaker Flamingo Switch Set for Mechanical Keyboard Replacement
Factory Lubed & Intact Housings
5-Pin, Compatible with MX Structure Keycaps & PCBs
Built-in LED Slot & Durable Lifespan
Linear Type with 35gf Initial Force
Suitable for Customised Keyboards
Sale price
$12.99
Regular price
$15.99
Free standard shipping to most countries
Enjoy free shipping to most countries*. Please refer to our
shipping FAQ
to see if you apply.
Covid-19 Shipping Delay Notice
Shipping may be delayed due to covid-19 depending on your country regulations.
Epomaker Flamingo Switch Set
Sale price
$12.99
Regular price
$15.99
EPOMAKER Flamingo Linear Switch
The most obvious and attractive trait of Flamingos is their bright coloration which inspired EPOMAKER designers to create a linear switch seat that embracing the nature while maintaining functionality. Given that thought, Flamingo switch set comes into being! Each keyswitch features light pink housing to well illustrate its origins.
POM Stem, PC Housing
POM, or Polyoxymethylene, is a versatile polymer that is known for extreme resilience and low coefficient of friction. EPOMAKER Flamingo switch adopts POM stem because of its low-friction nature to create a smooth, scratchless keystroke experience with no additional lube. More than that, PC transparent housing and dual spring make this switch quite a charmer among other switches.
Factory Lubed Switch Set
Coming factory-lubed and special structured, the EPOMAKER Flamingo switch can be self-lubed when being typed, which is especially helpful for maintaining a smooth feeling. The durable stem is credited to a more smooth and pleasing typing experience.
Compatible with MX Structure Keycaps
EPOMAKER Flamingo switches are designed with general MX structure so that they can fit most keycaps sets with (X) cross stem. This greatly improves the compatibility and you can feel free to change the switch and remake your own keyboard
Built-in LED Slot & Durable Lifespann
Equipped with LED slots for modification, the backlight can be shine-through even with PBT housings in the EPOMAKER Flamingo switches. This provides more fun feature and options for DIYers. With a strong dual spring, the lifespan can go up to 100 million times of keystrokes based on laboratory durability test. Get your keyboard something new and have fun with them!
The Inspiration of EPOMAKER Flamingo Switch Set
EPOMAKER has always been drawn to, and inspired by, the natural world. Over the years, our creative minds have started looking to nature to find beautifully functional design solutions. We have even created a design philosophy, Bio-mimicry, based on the concept that nature knows best. These can be seen in our newly launched switches set and some previous keycaps, such as kitty, panda, honey milk, iceberg, and macaw.
Specifications
EPOMAKER Flamingo Linear Switch
Type: Linear
Material: POM stem, PC housing, dual spring
Pin: 5 Pins
Actuation force: 47 ± 5gf
Actuation Travel: 1.50-2.00mm
Initial force: 35gf min
Bottom force: 60gf max
Total Travel: 3.80mm
Lifespan: over 100,000,000 keystrokes
Technical Specifications
Number of switches
35 pieces
Inside the box
35 Pieces of Epomaker Flamingo Switches
Excellent
Livraison très rapide,
Touche comme la description
Nice switches!
I got these bc they were on sale but they're smooth and gives a nice clacky sound. More videos on my TikTok @lilbeannoodles
Great Entry level linear switch
Ive tried alot of linear switches of all price ranges. These switches are solid for someone starting out with custom keyboards. They are a mix between a thocky sound and a click. I ordered them with the TH 80 pro keyboard.
Reveiw
This might be personal preference but they didn't sound like I thought they would
Easily up there with seasalts.
Very smooth and sharp linear switches. Eventually I'm prob going to order more due to the transperant color being so appealing
Join us on Instagram
Join our community in Instagram to keep up to date with our news, product releases, sales and giveaways!