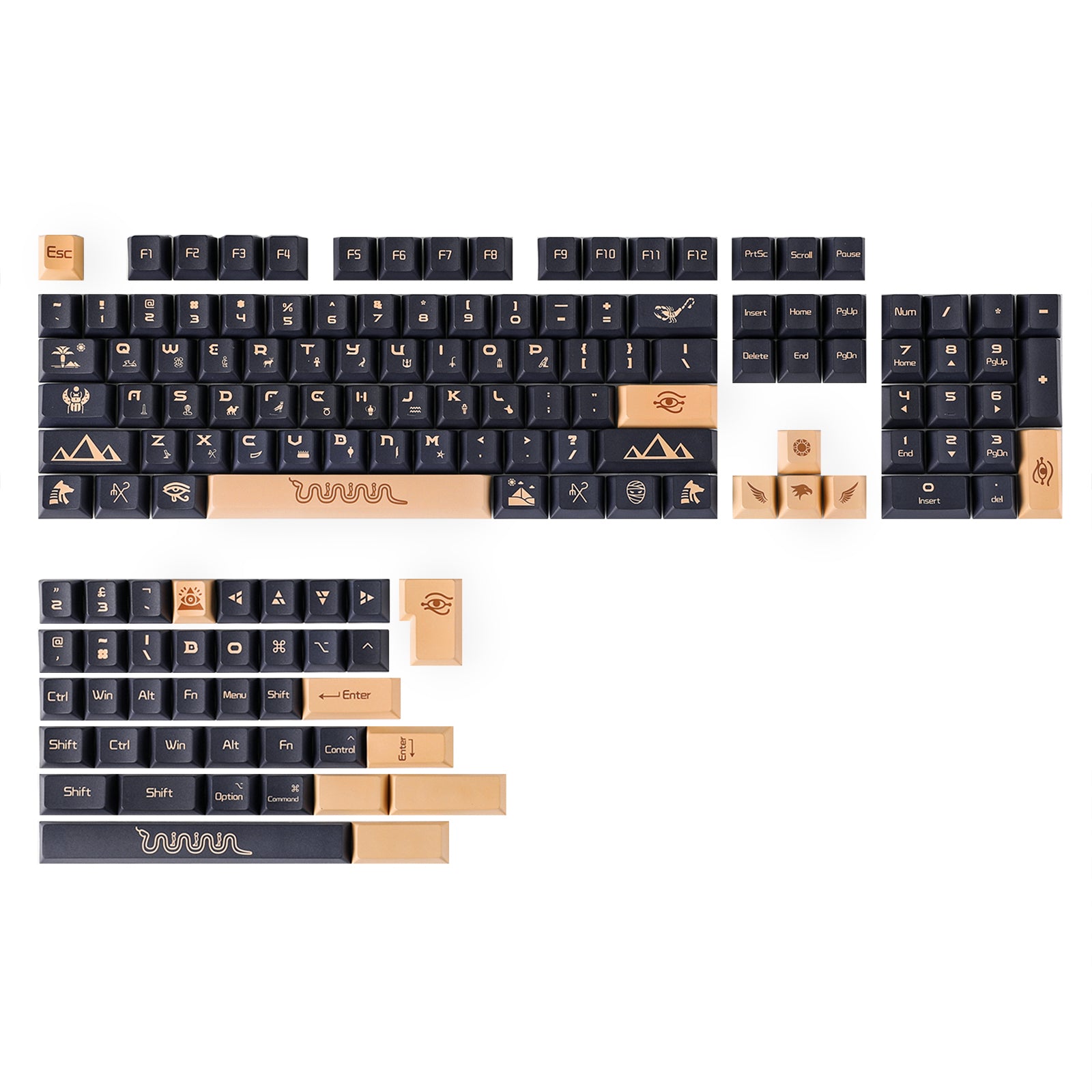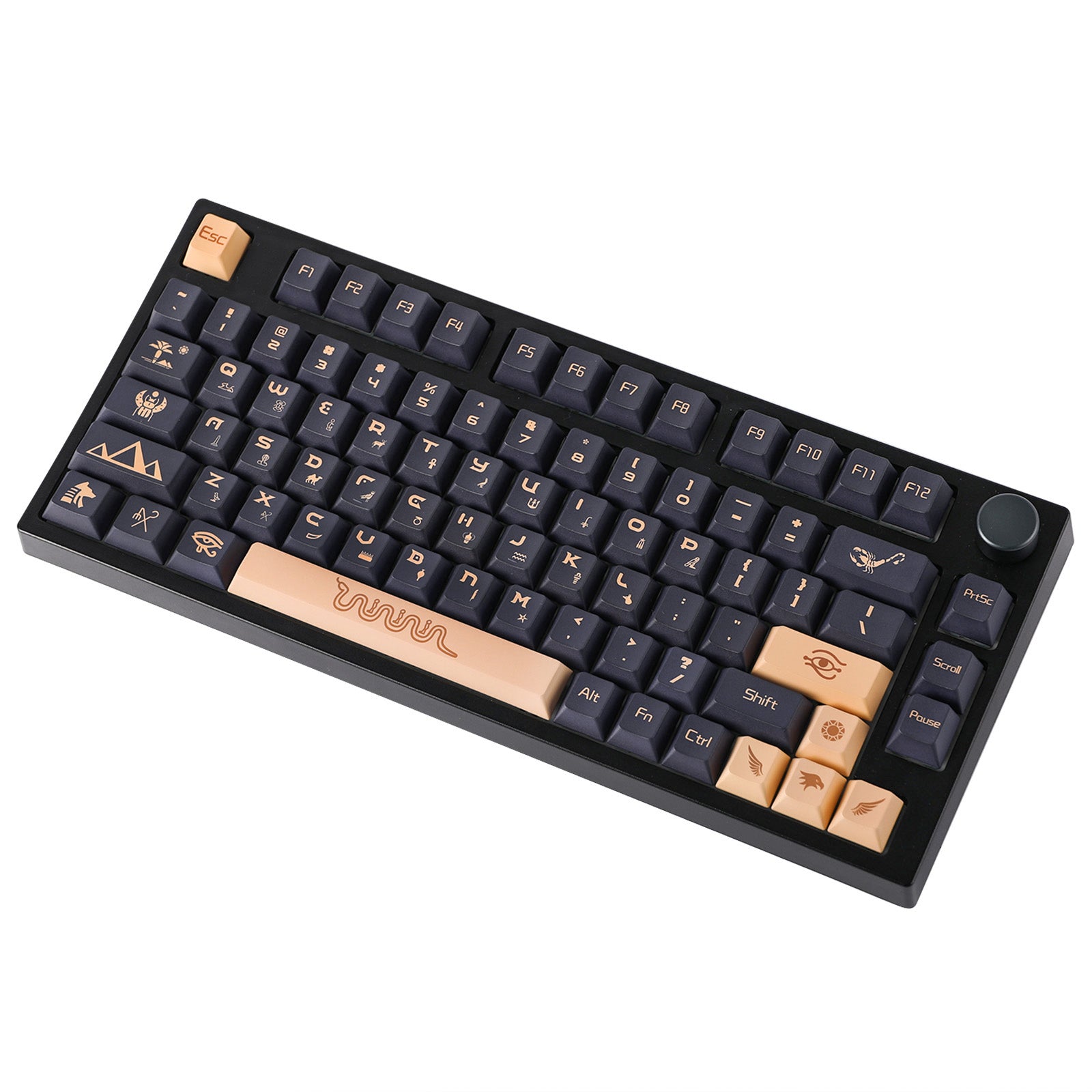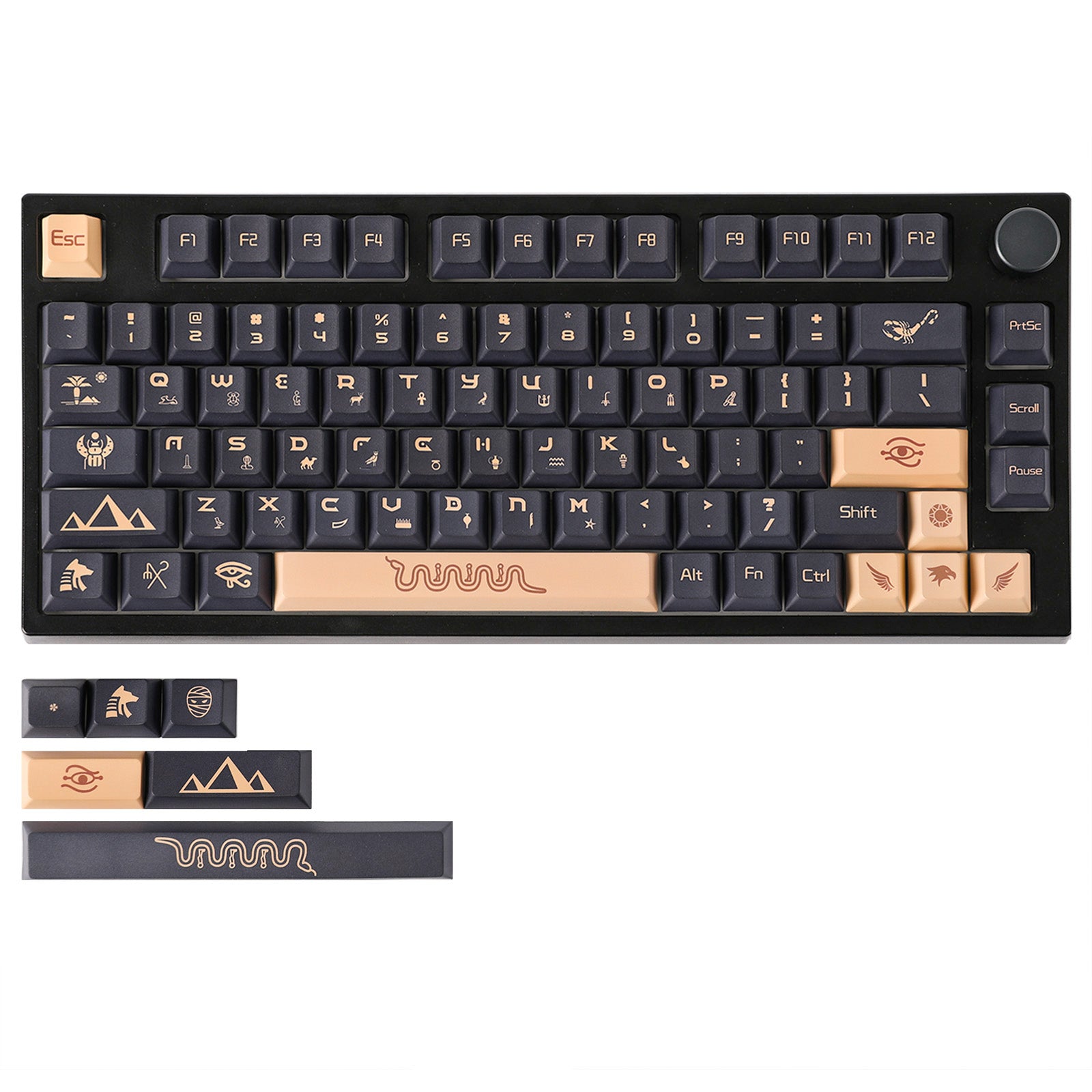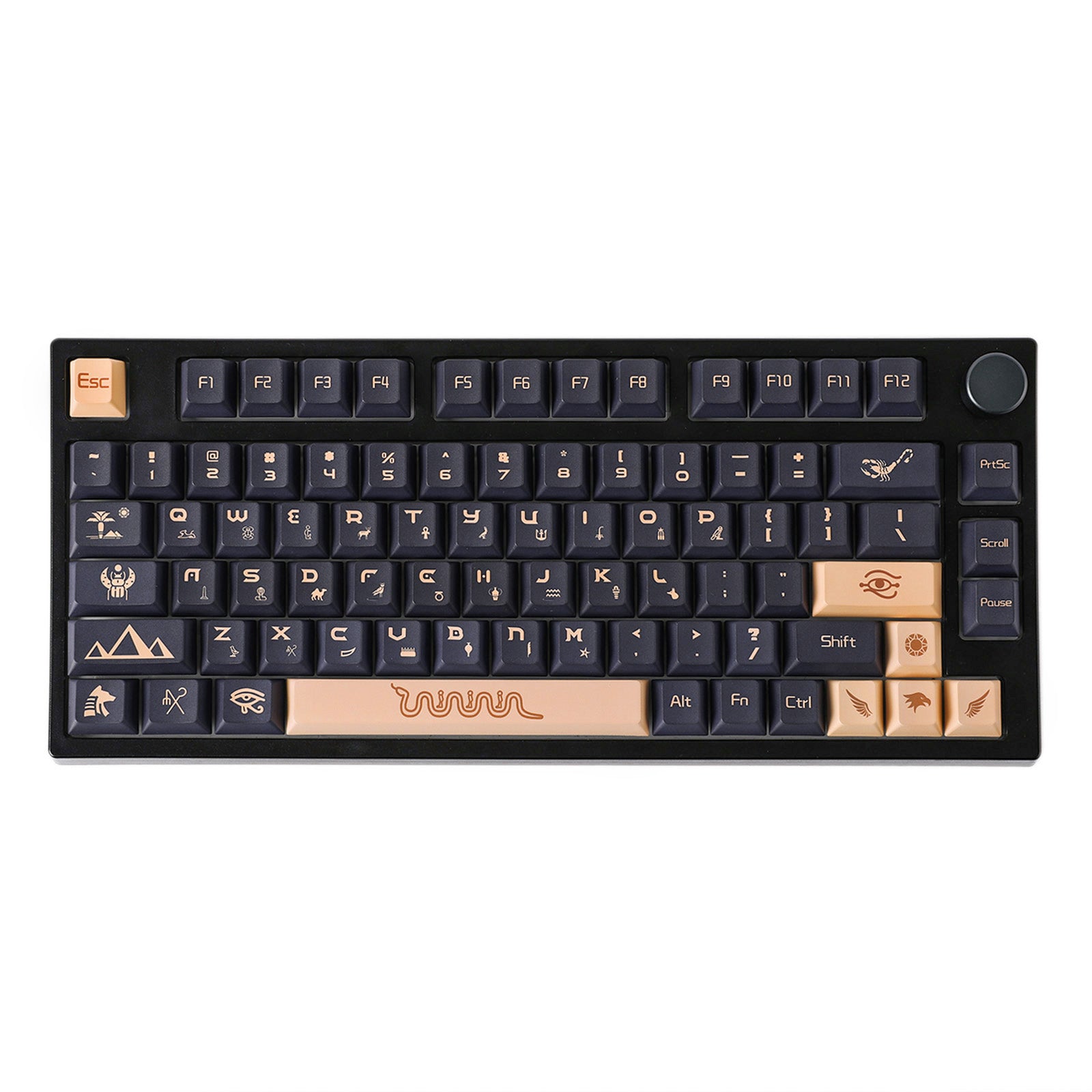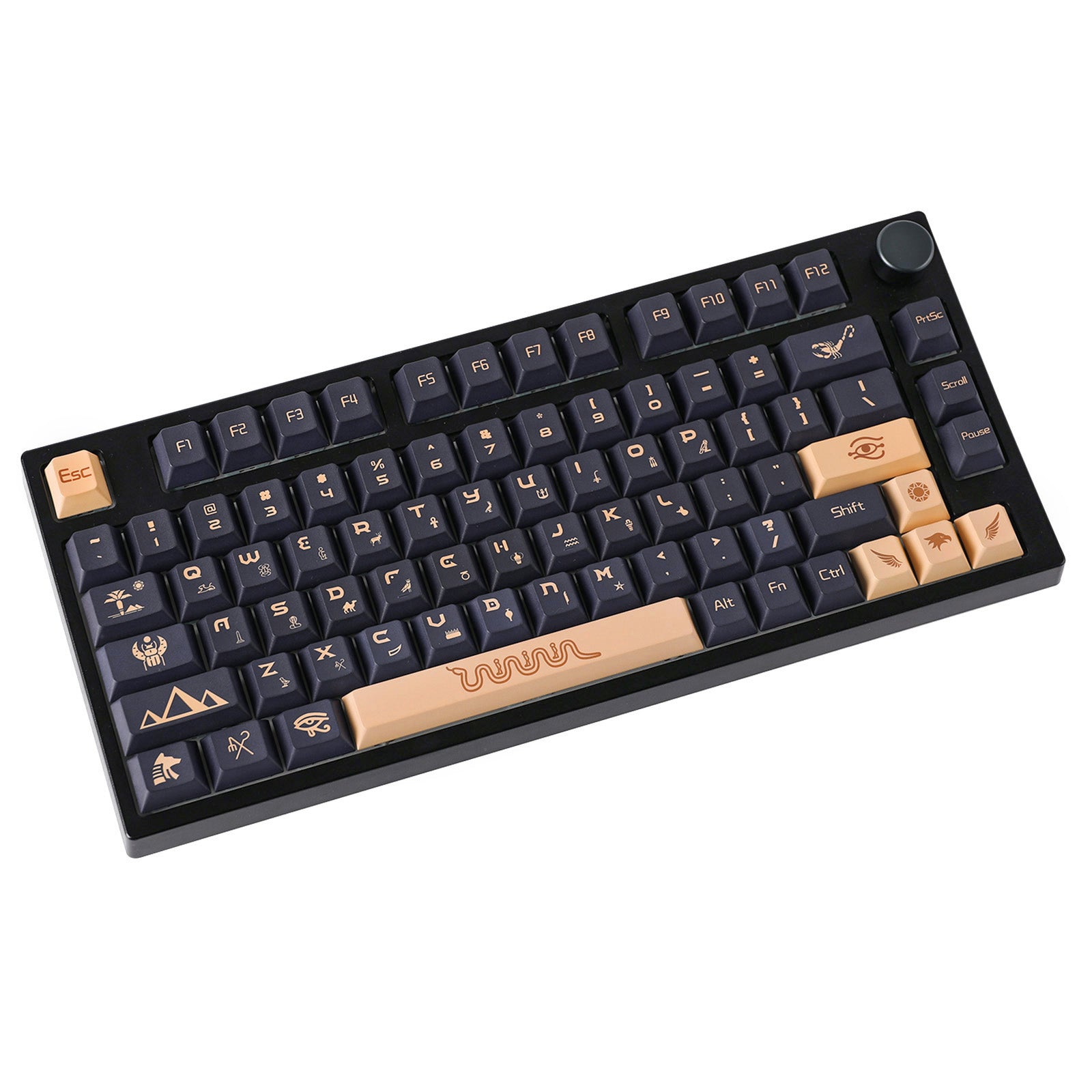 [GB] EPOMAKER Temple Keycaps
Full Collection of Cherry-Profile Dye Sublimation PBT Keycaps Set
Update [17.8.2023]: Groupbuy will last for one month. The Dark Blue version will be shipped around late August.
Mysterious Ancient-desert-civilizations Theme
Cherry Profile
High-quality PBT
Dye sublimation
Compatible with Cherry MX Switch and its clones
For 60%, 65%, 75%, 80%, TKL, 96%, 1800-compact, and full-size Keyboards
For ANSI & ISO-UK layouts
Sale price
$29.99
Regular price
$39.99
Free standard shipping to most countries
Enjoy free shipping to most countries*. Please refer to our
shipping FAQ
to see if you apply.
Covid-19 Shipping Delay Notice
Shipping may be delayed due to covid-19 depending on your country regulations.
Epomaker Temple Keycaps - A Feeling of Mystical Fall
Dive deep into the enigmatic realms of ancient desert civilizations every time your fingers grace the keys with the Epomaker Temple Keycaps. This set masterfully captures the allure of long-lost temples, cryptic hieroglyphs, and the mysterious aura of bygone desert empires.
Cherry Profile & High-quality PBT Material
Crafted in the widely-preferred Cherry profile, these keycaps ensure a comfortable and familiar typing experience for mechanical keyboard aficionados. Made with high-quality PBT material, the keycaps promise durability, resisting the oily shine that can develop over time on lesser quality keycaps.
One-and-only Design & Dye-sub Processing
Every legend, symbol, and intricate design imprinted on these keycaps is achieved through dye sublimation—a technique that ensures the designs won't fade even after rigorous and extended use. The graphics draw inspiration from ancient desert motifs, allowing you to immerse yourself in an archaic world every time you type or game.
Wide Compatibility
Whether you have a Cherry MX switch or one of its many clones, these keycaps are designed to fit seamlessly. Moreover, they cater to a wide range of keyboard sizes, from the compact 60% boards to the expansive full-size keyboards. Whether you're working with a 65%, 75%, 80%, TKL, 96%, or an 1800-compact layout, the Epomaker Temple Keycaps have got you covered.
Layout Versatility
For those in different parts of the world, or for enthusiasts who have a specific preference, these keycaps are tailored for both ANSI and ISO-UK layouts. This inclusivity ensures that no matter your keyboard's geographical layout, the ancient desert theme remains uninterrupted and cohesive.
Groupbuy Timeline
17th Aug, 2023
Launch Date
16th Sept, 2023
Campaign Ends
Late Aug
Dark Blue Version* Shipping Starts
*As a response to our community that has given helpful advices like more color options in our Interest Check, Epomaker is releasing two color options in the Temple theme - one Dark Blue and the other Mystical Black. The Group Buy will start to ship the Dark Blue version at the price of $29.99, prior to the Mystical Black one. Thus, the shipment may start slightly earlier than the timeline. The shipment will be based on the sequence of placing orders.
Around Oct, 2023
Mystical Black Version* Shipping Starts
About Epomaker
Composed of a team of young gamers, software engineers, and product designers who love tech gadgets, we set out to develop the best products that encapsulate personality, functionality, and affordability. Unsatisfied with the keyboards currently available in the market, we have created our own ultimate portable, wireless, and fully customizable mechanical keyboard to meet all of your daily needs. Our promise is to deliver keyboards that are well designed at an affordable price.
Epomaker means the Epoch Maker of Gamers. We are committed to providing worldwide with the best mechanical keyboards Asia has to offer. We are always here to match you with the perfect keyboard for your personalized needs. Join us on the journey to find the best keyboard for you.
Technical Specifications
Cherry MX Switch and its clones
For 60%, 65%, 75%, 80%, TKL, 96%, 1800-compact, and full-size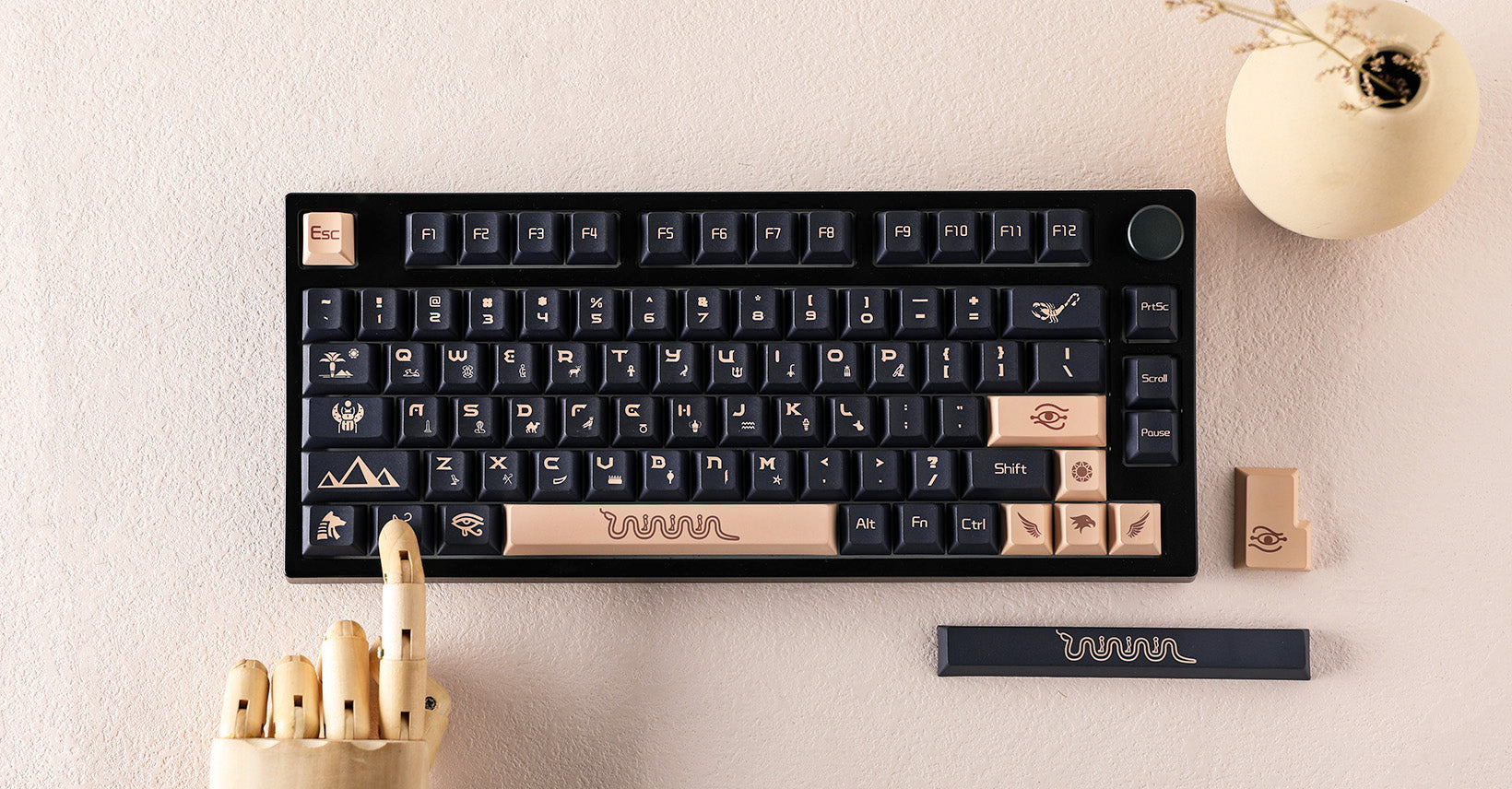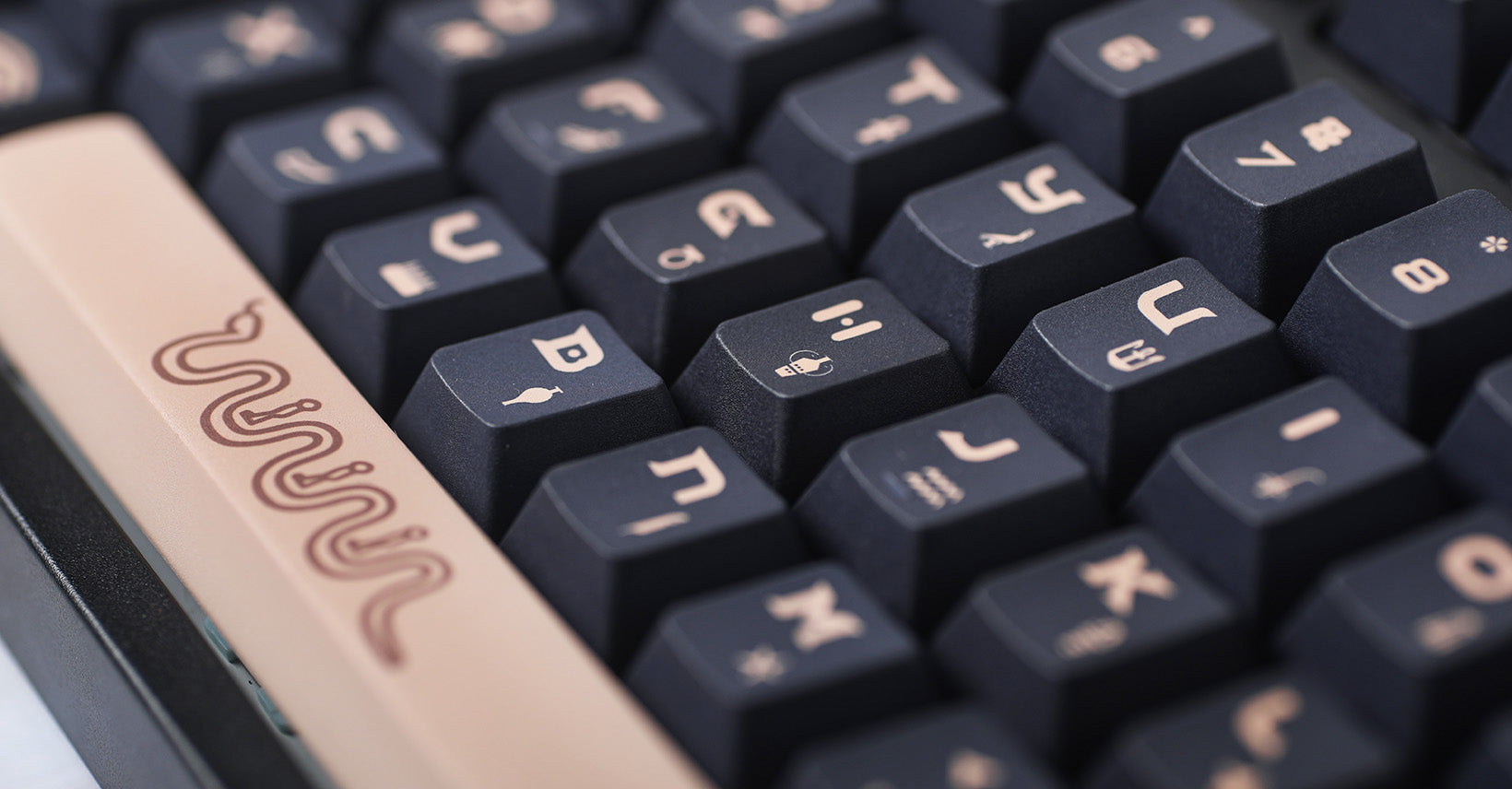 Join us on Instagram
Join our community in Instagram to keep up to date with our news, product releases, sales and giveaways!