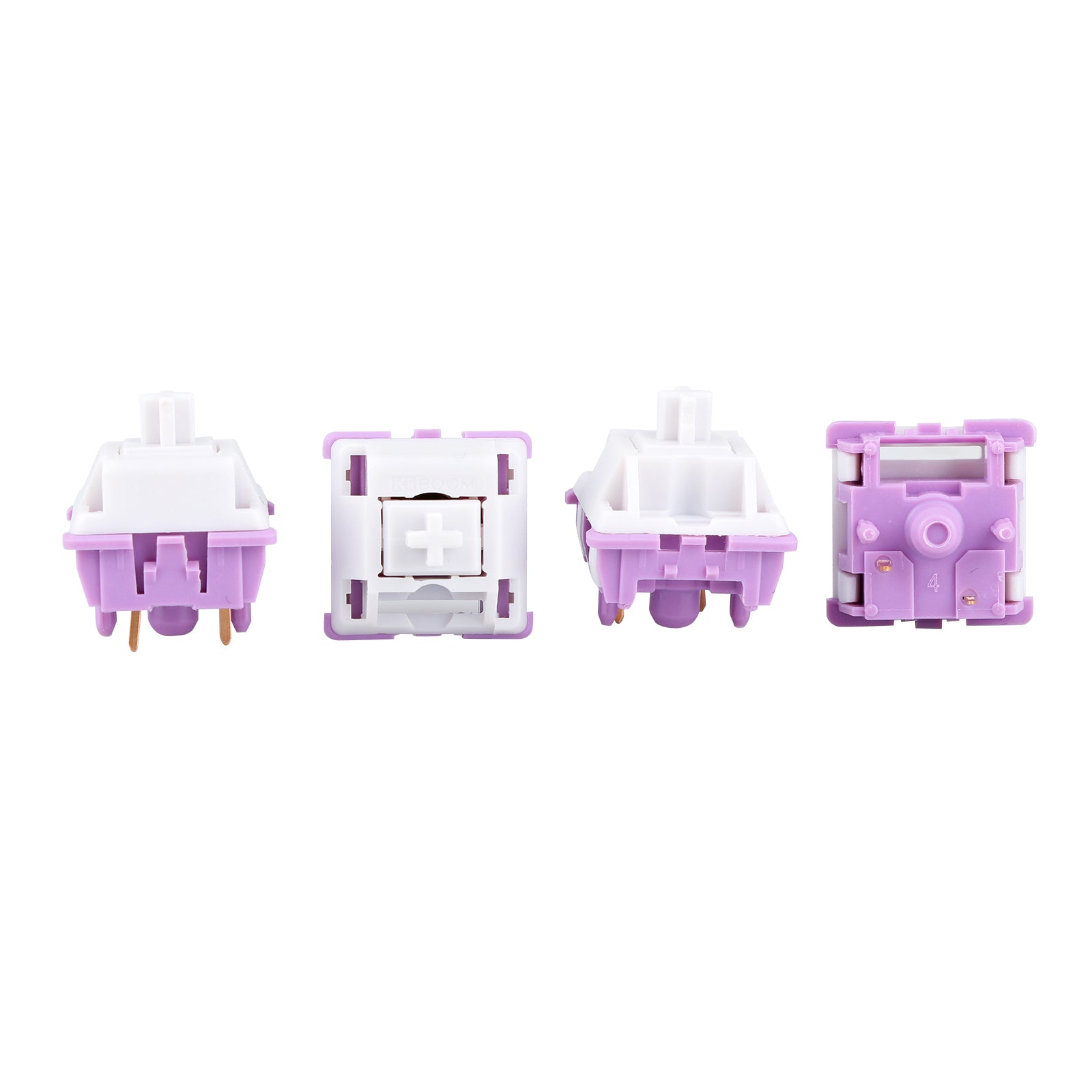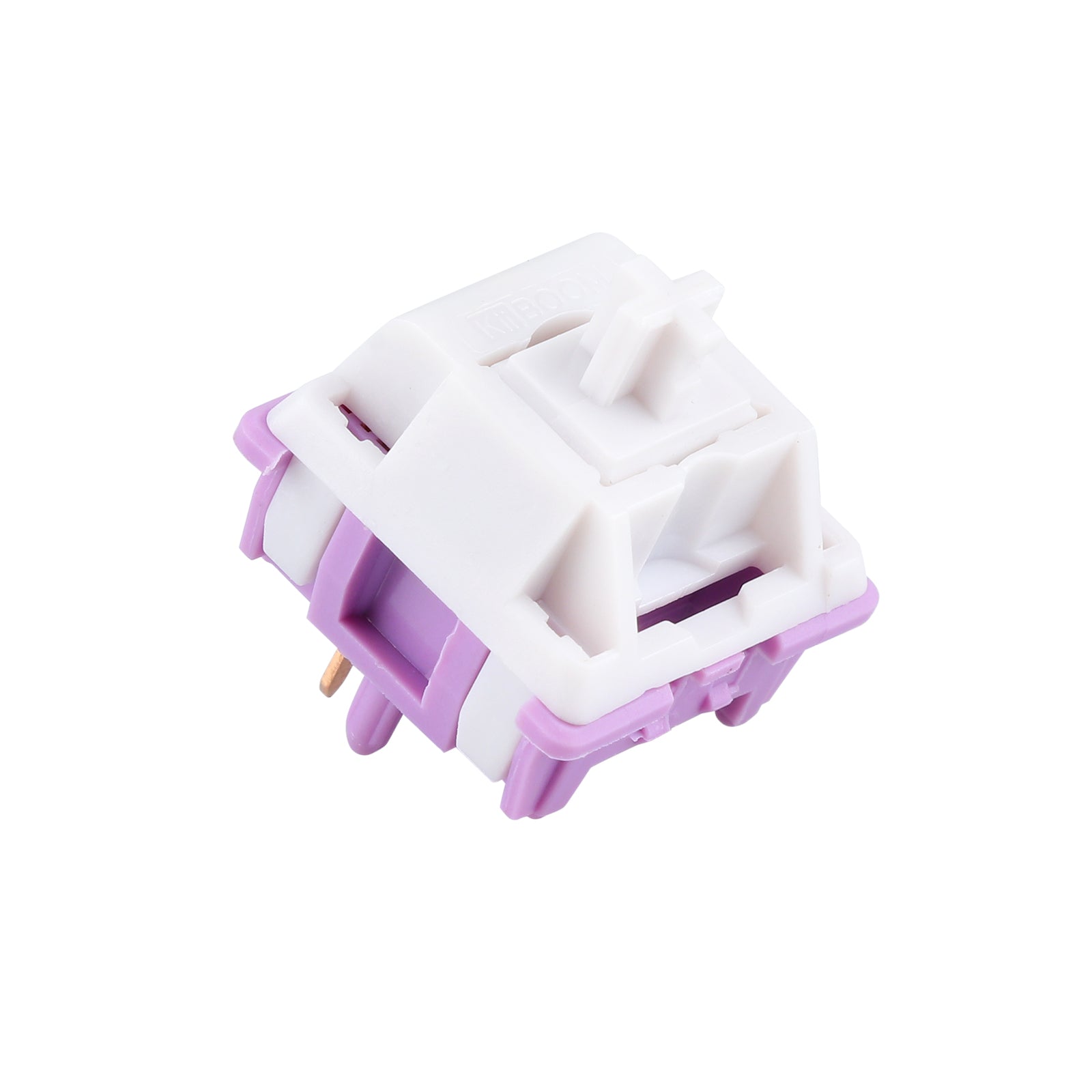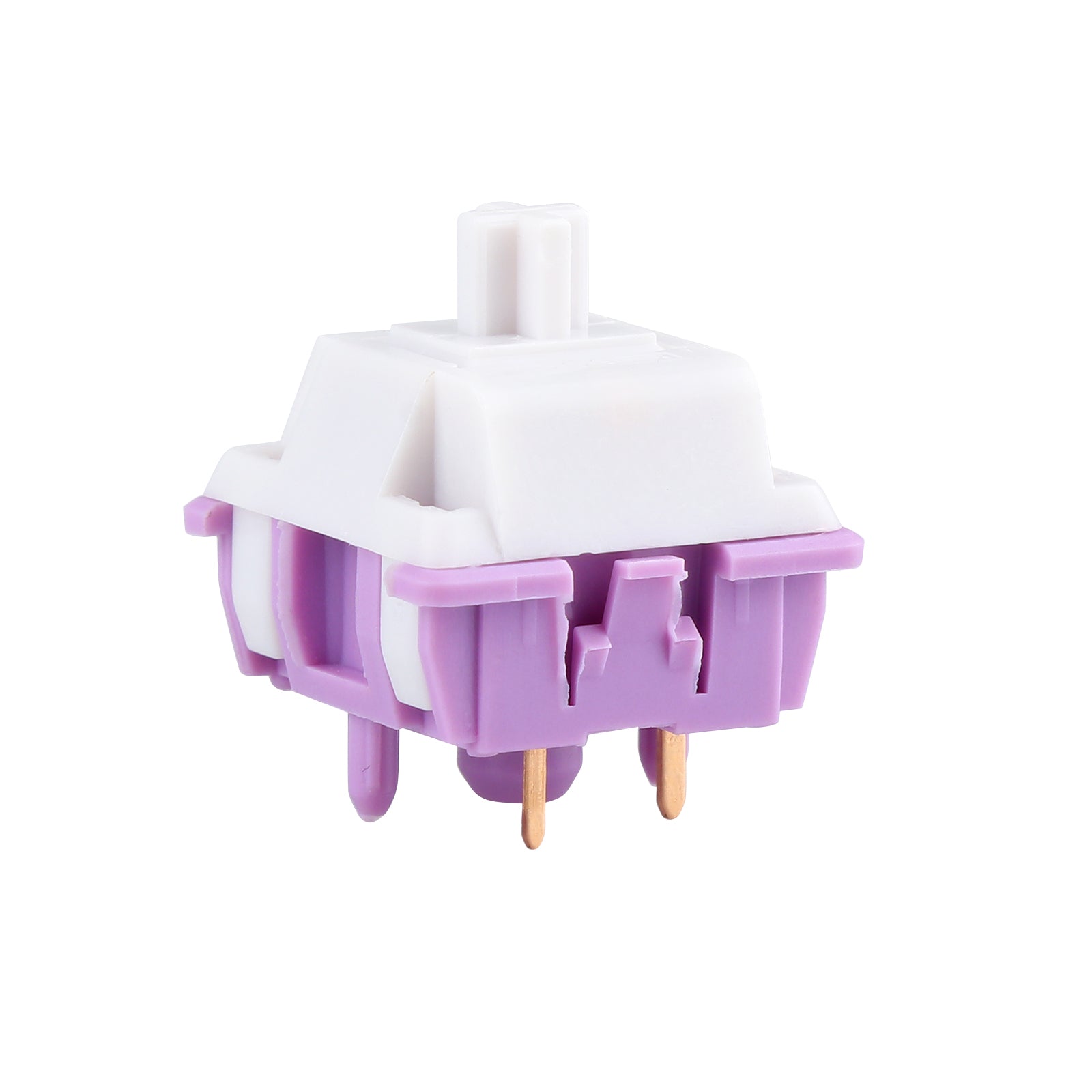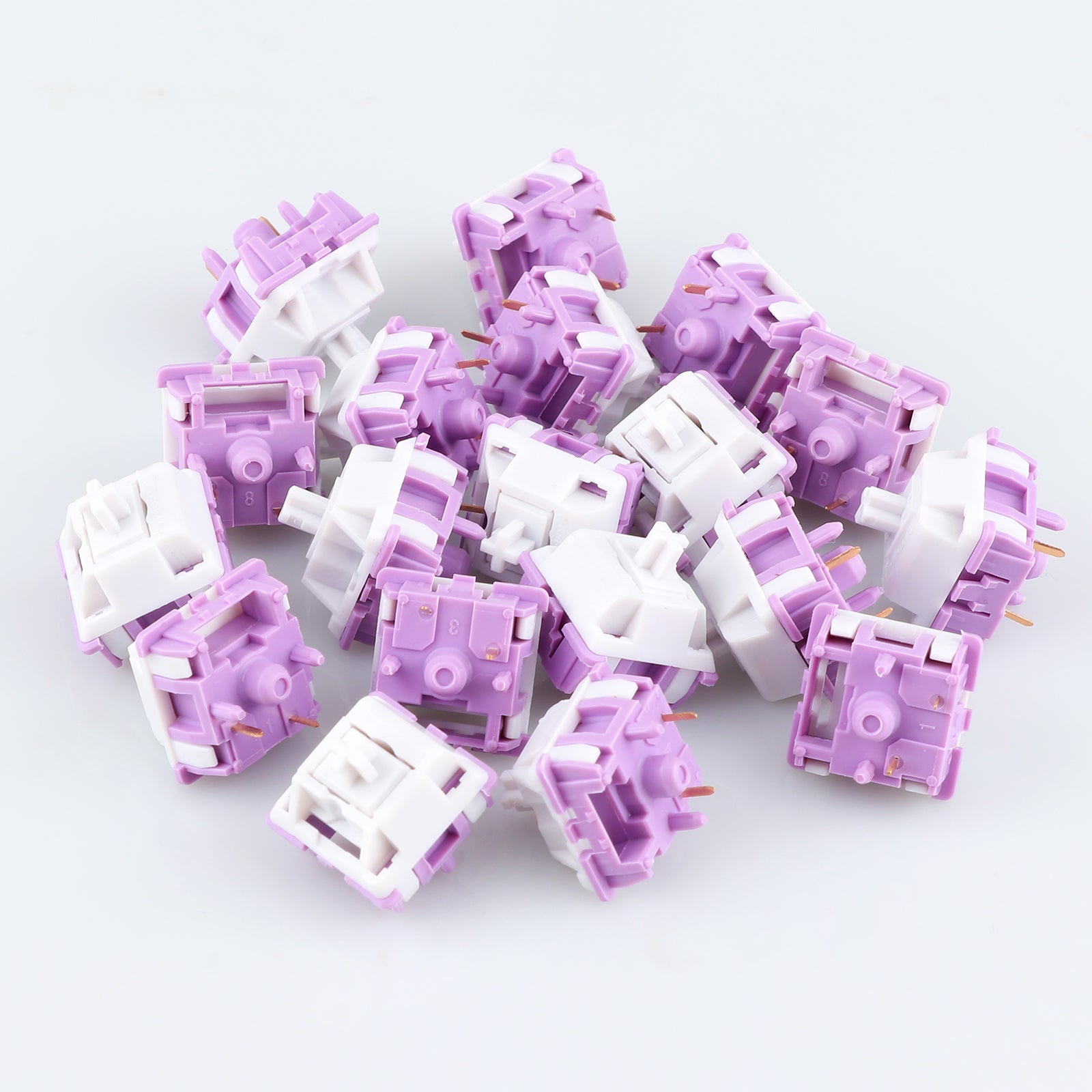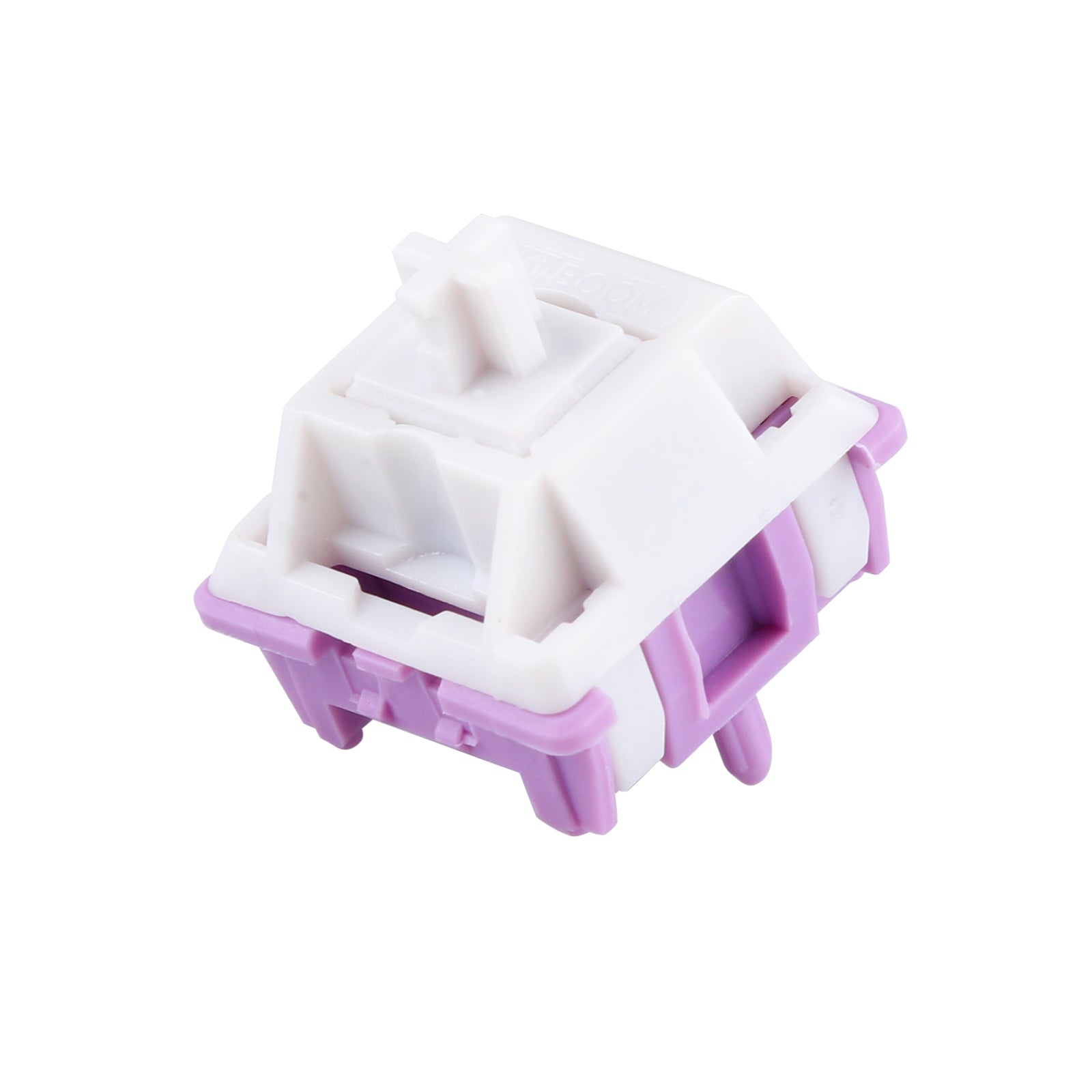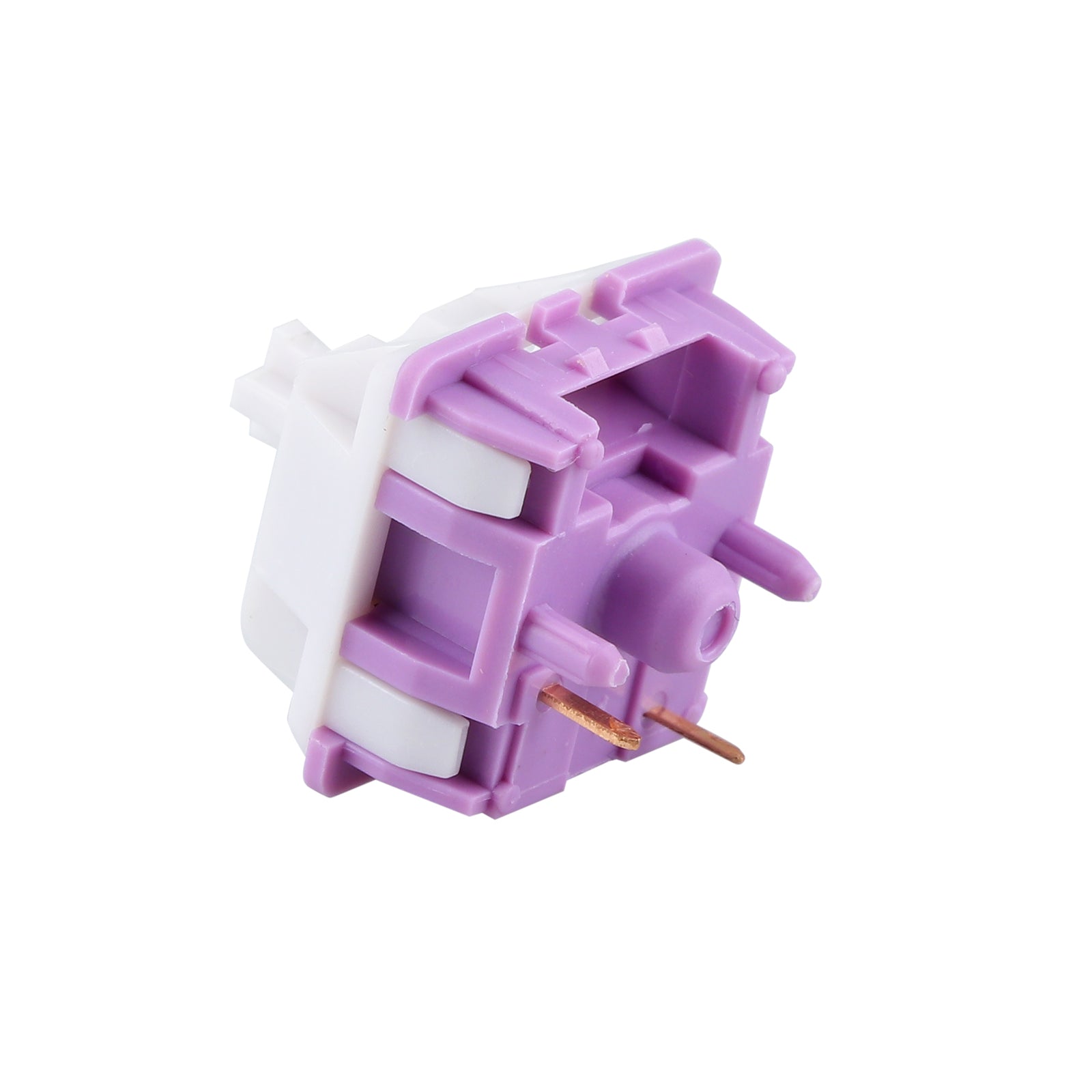 KiiBOOM Taro Cream Milk Switches
Original 35 Pieces of KiiBOOM Taro Cream Milk Mechanical Keyboard Switches Set
Self-lubricating POM Stem
Compatible with MX Structure Keycaps
Factory Lubed Switch Set
Built-in LED Slot & Durable Lifespan
Sale price
$15.99
Regular price
$15.99
Free standard shipping to most countries
Enjoy free shipping to most countries*. Please refer to our
shipping FAQ
to see if you apply.
Covid-19 Shipping Delay Notice
Shipping may be delayed due to covid-19 depending on your country regulations.
KiiBOOM Taro Cream Milk Switches
Sale price
$15.99
Regular price
$15.99
A Tactile Feel With Taro Cream Milk Appeal
Inspired by the taro milk with cream on the top, the KiiBOOM Taro Cream Milk switches upgrade the tactile typing experience to new heights. Requiring an initial 54 grams and force and 62 grams of force for actuation with a 3.2 millimeters short travel distance in total, the Taro Cream Milk switches deliver a quick and clear keystroke bumping feedback
Self-lubricating POM Stem
Made of POM stems, the Taro Cream Milk switches provide a smooth with quick bumping back. Since the material is self-lubricating, the switches can remain the smoothness even when the stems consume over time.
Colorful and Fun to Press
Each switch sports a lavender purple bottom housing with a white stem and top housing. It's easy to picture a cup of mild purple taro milk tea with white cream topping when seeing these cute switches. These colorful housings are made of nylon and PC, offering just enough rigid landing when pressing down to the bottom, but not enough to be considered too hard of causing finger fatigue.
About KiiBOOM
Our hobbies bring us excitement and color an otherwise mundane day-to-day life. They are opportunities to express our creativeness, explore unique interests, and discover what it means to be us. KiiBOOM is a collective of hobby enthusiasts from all around the world, with passions ranging from mechanical keyboards, high-fidelity audio, art toys (designer toys), garage kits, fountain pens, knives, watches, and fashion. Each member brings a unique set of R&D, marketing, and manufacturing skill sets from their respective fields, and allows an extremely diversified and comprehensive pool of knowledge on how to improve their hobbies.
Our global team ranges from the United States, Germany, Mexico, United Kingdom, Singapore, and Korea. These extensive connections allow us to maximize supply chains and take advantage of both ideas and materials from around the world. A central office and core team in Guangdong, China provides direct oversight into the manufacturing process amongst the creators we partner with for each product.
KiiBOOM exists to invent innovative product designs that can help people enjoy the things they love like never before. KiiBOOM is not solely crowdfunding or a group-purchase platform. We utilize extensive community-based inputs to produce and deliver tangible projects that are ready to ship to you upon order. We bring over 20 years of combined experience in designing, manufacturing, and distributing groundbreaking products across each field. KiiBOOM is ready to fuel a new era of hobbies and passions with every project.
Specifications for KiiBoom Taro Cream Milk Switches
Pin: 5 pins
Switch Type: Tactile
Material: POM Stem, Nylon & PC Housing
Actuation Force: 54±15gf
Bottom Force: 62±15gf
Pre Travel: 1.7±0.4mm
Total Travel: 3.20±0.2mm
Technical Specifications
Model
Taro Cream Milk Switches
Inside the box
35 Pieces of KiiBOOM Taro Cream Milk Mechanical Switches
Don't buy!
Broke right away. Worthless!
Dear customer,
We are so sorry for the issue you met.
To better solve this case, we will contact you through email.
Please don't worry, we will take responsibility and give you a better solution.
We feel so sorry again if it causes any inconvenience brought to you.
Kind regards,
Join us on Instagram
Join our community in Instagram to keep up to date with our news, product releases, sales and giveaways!