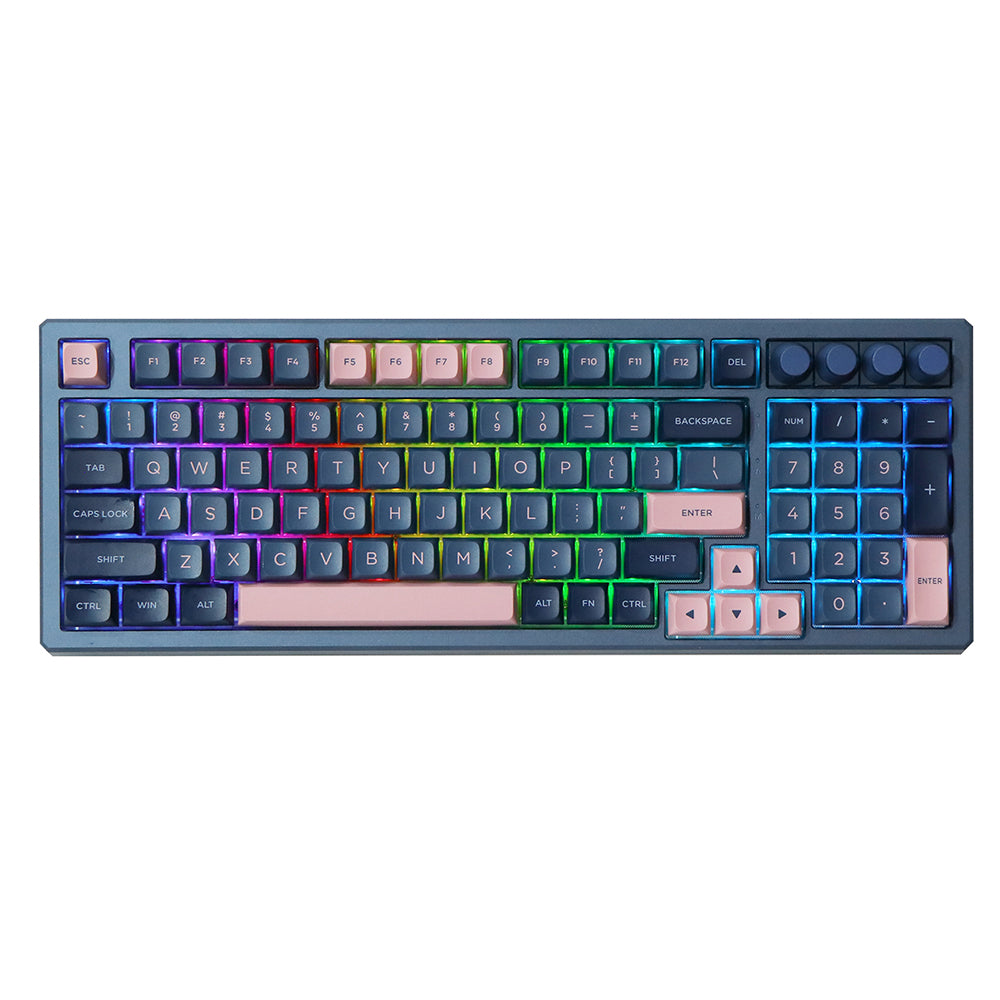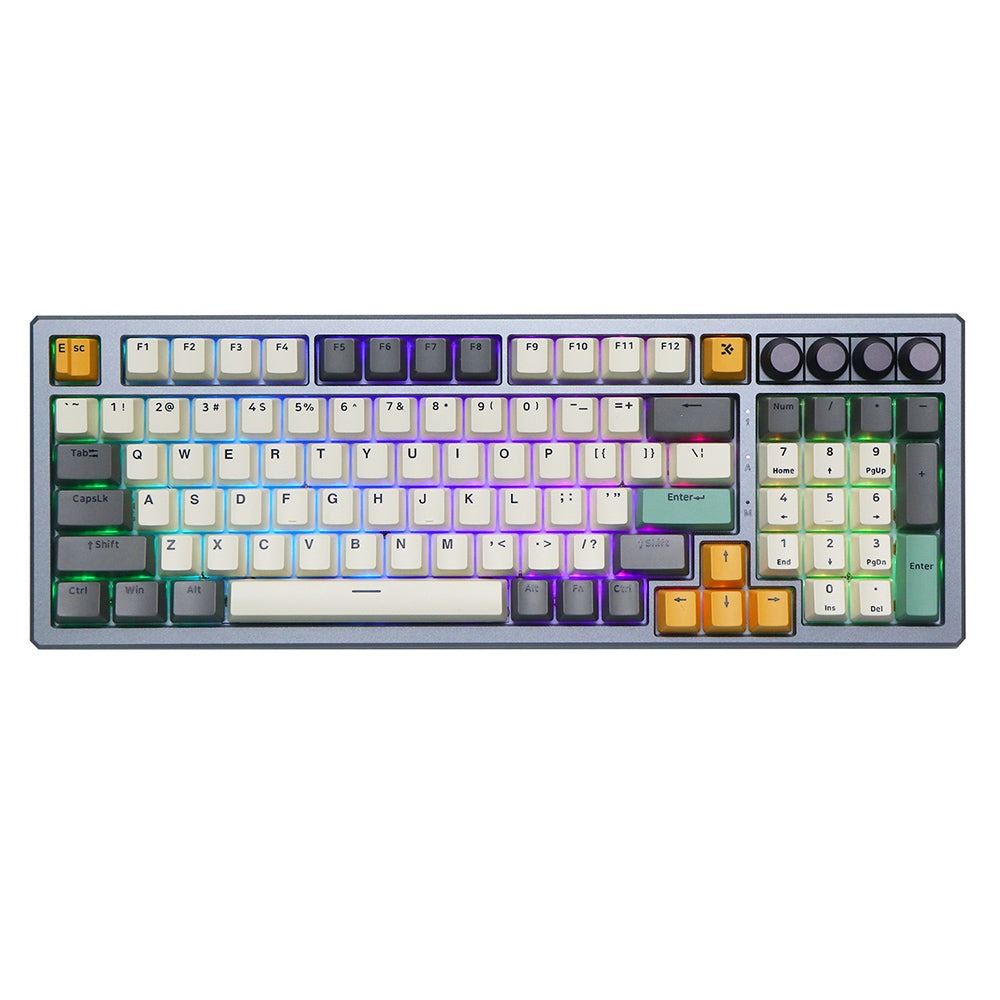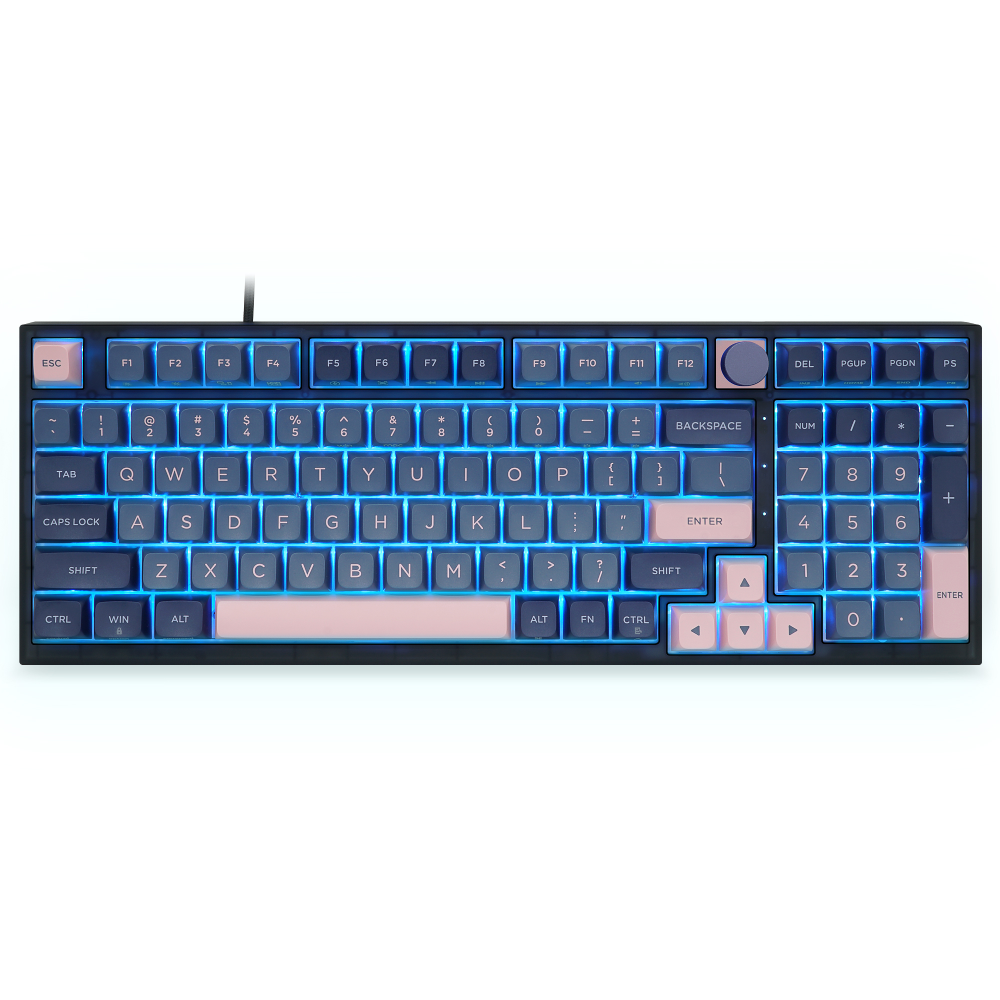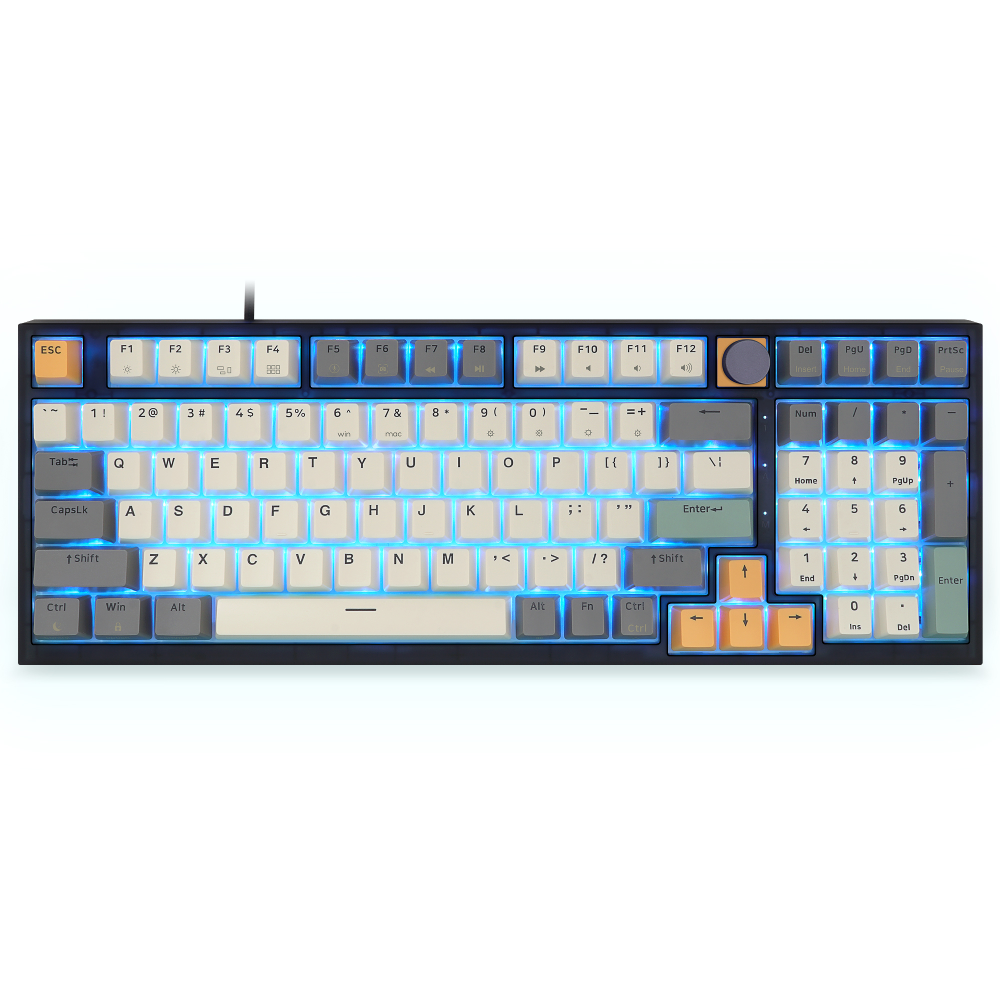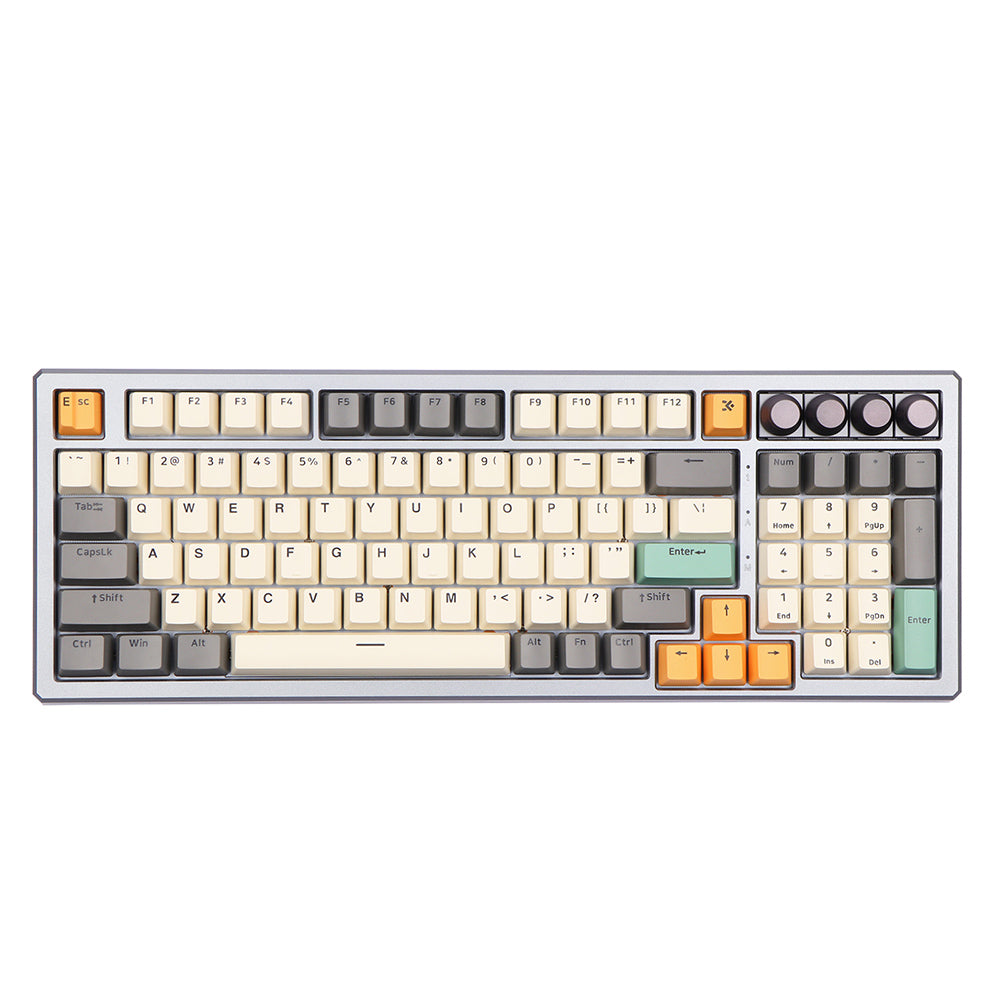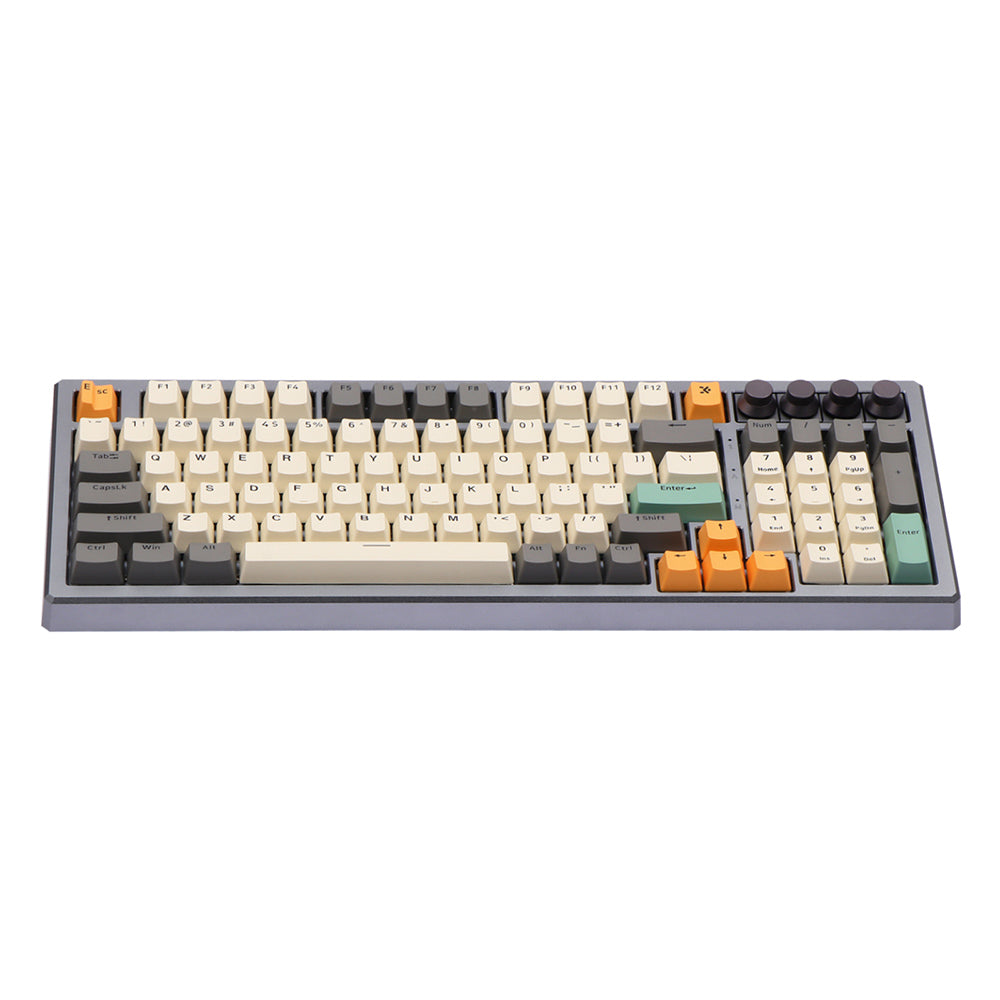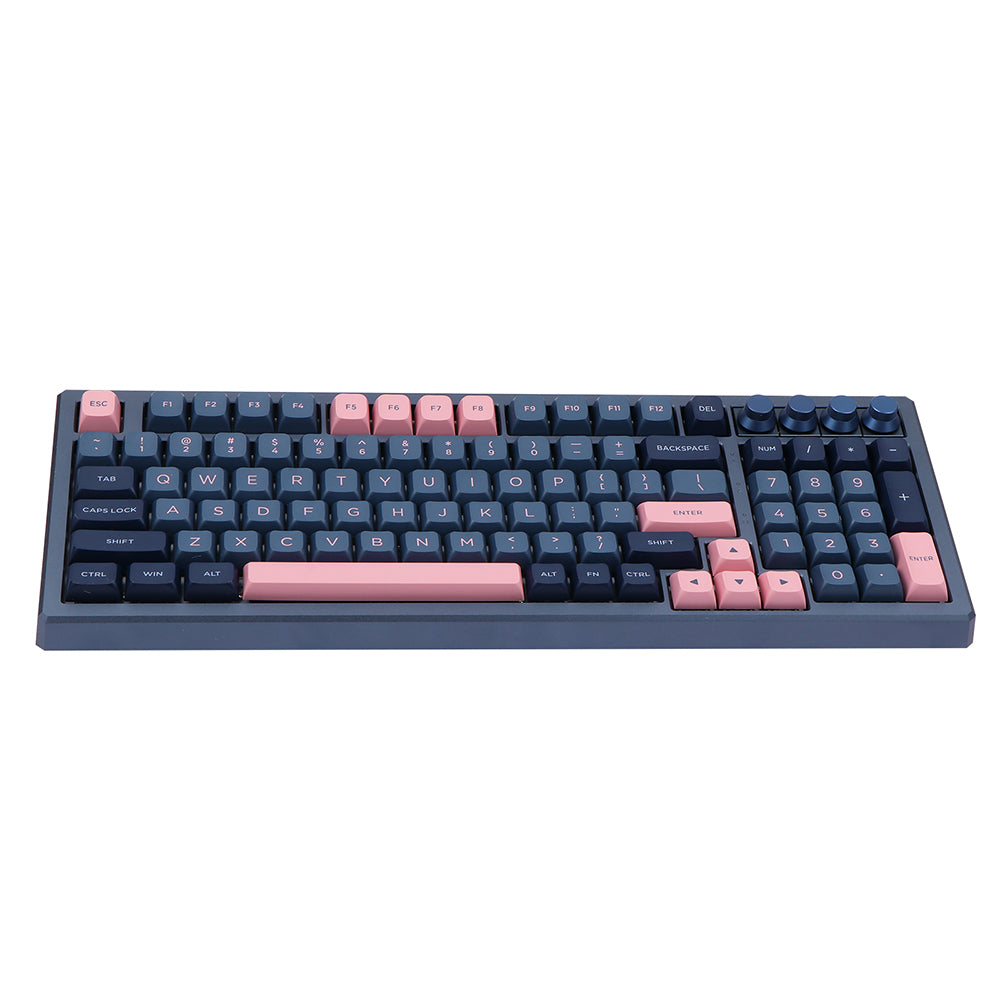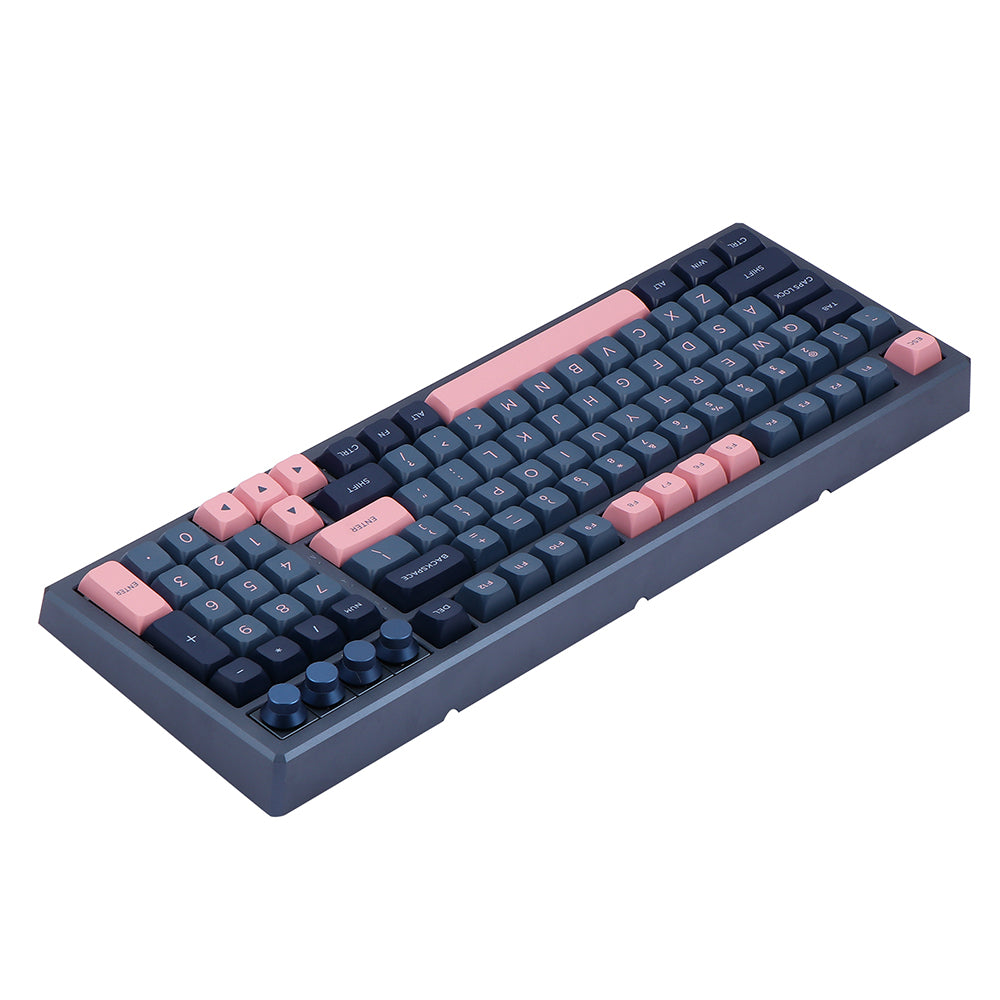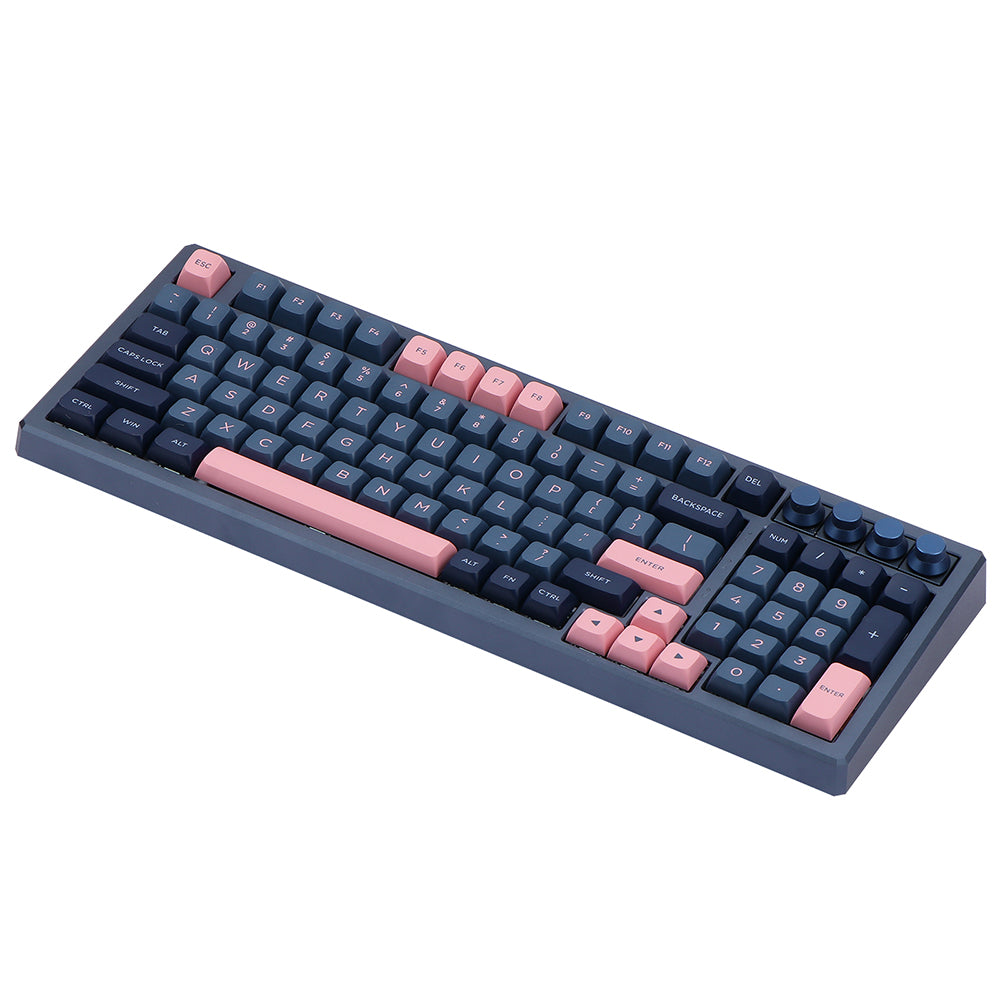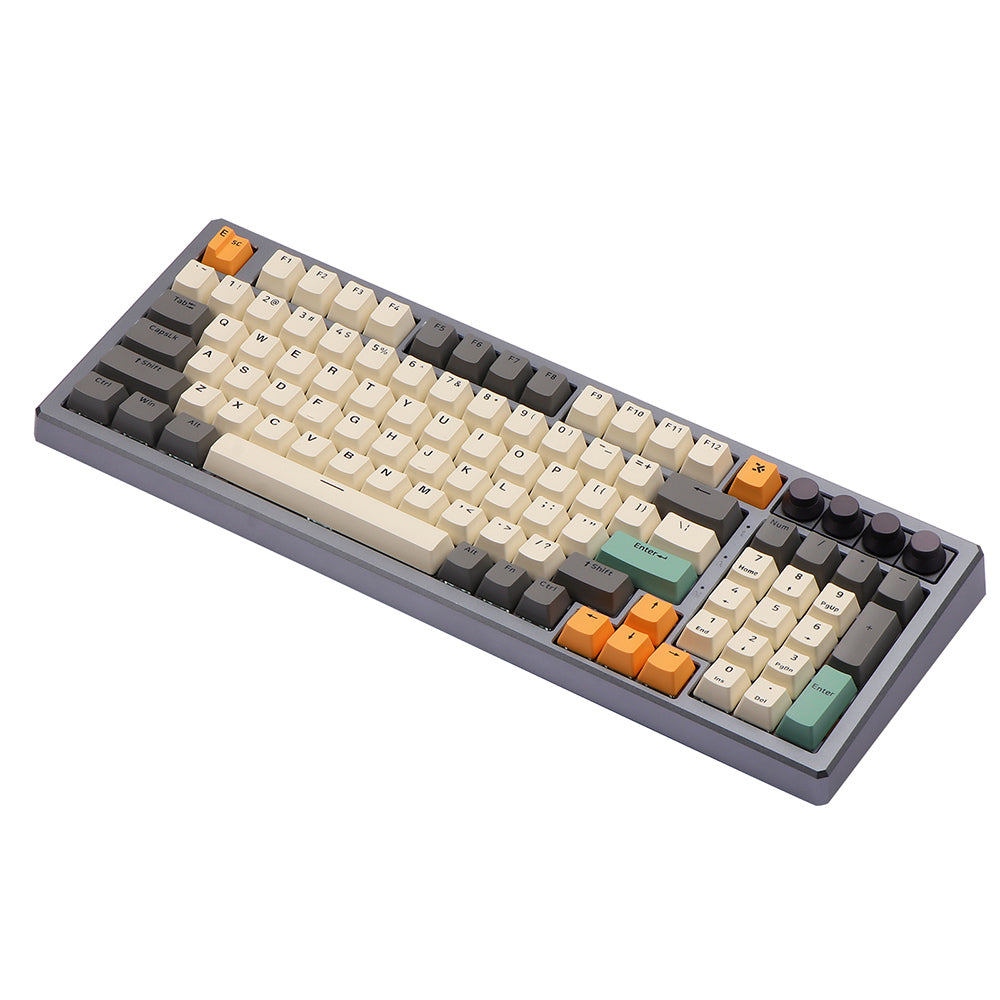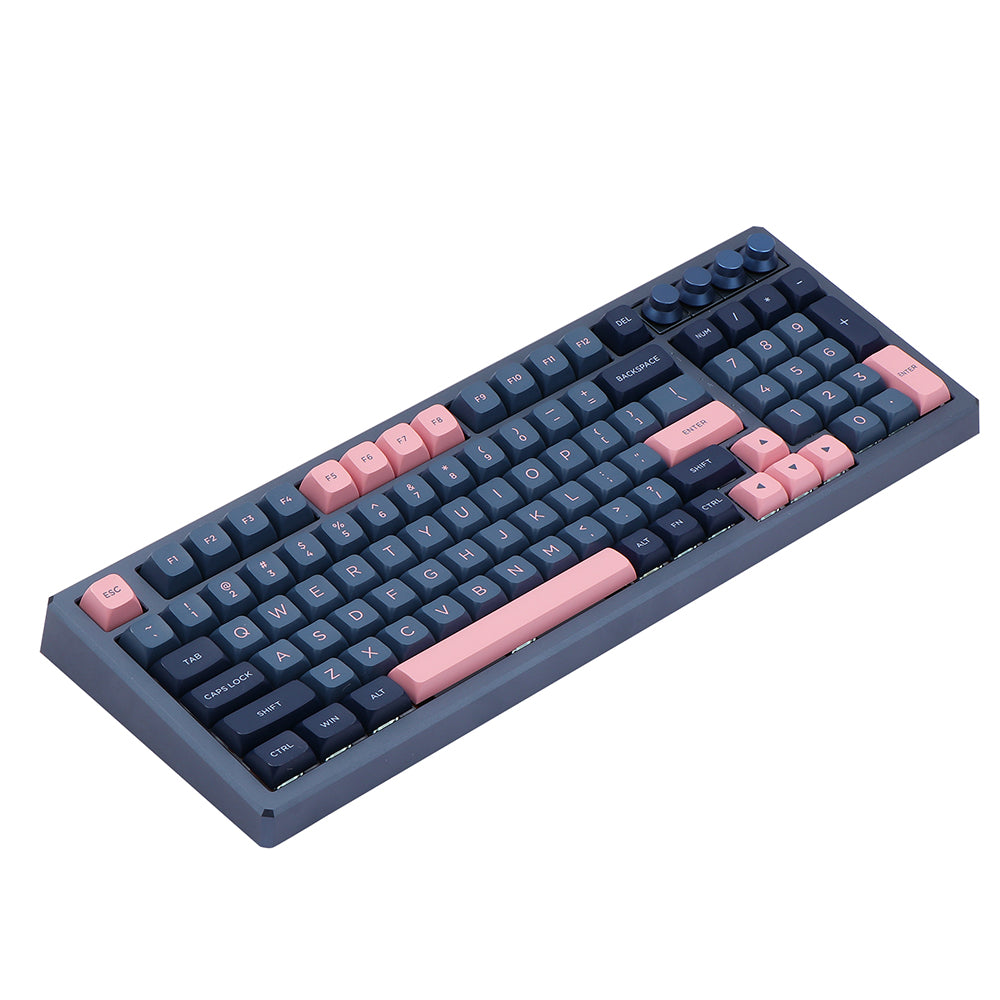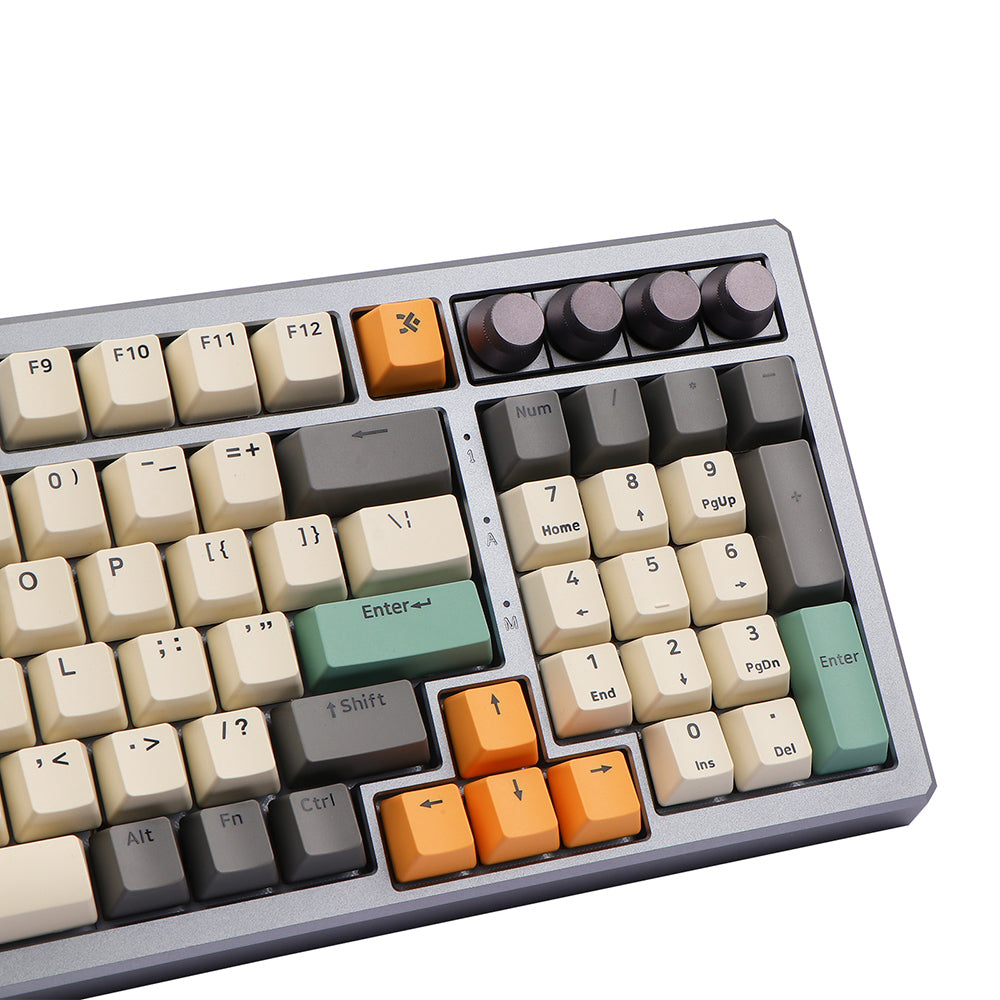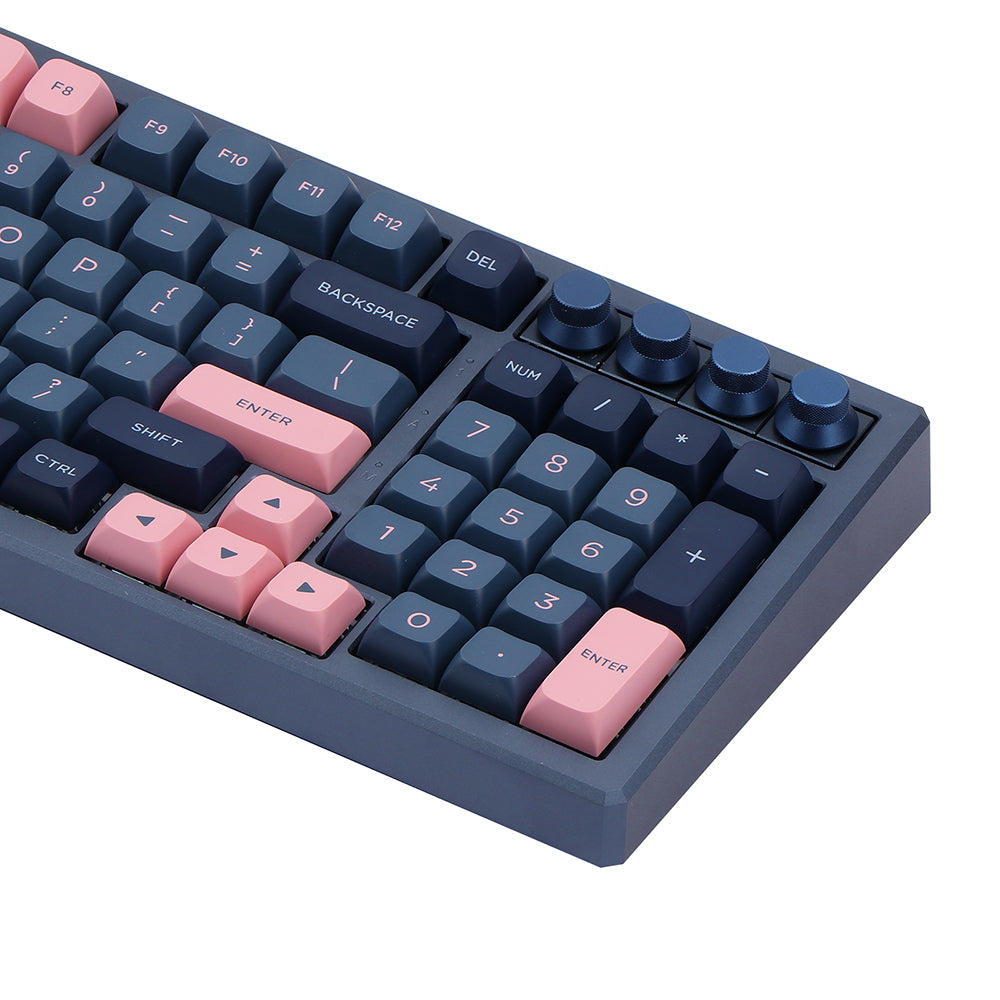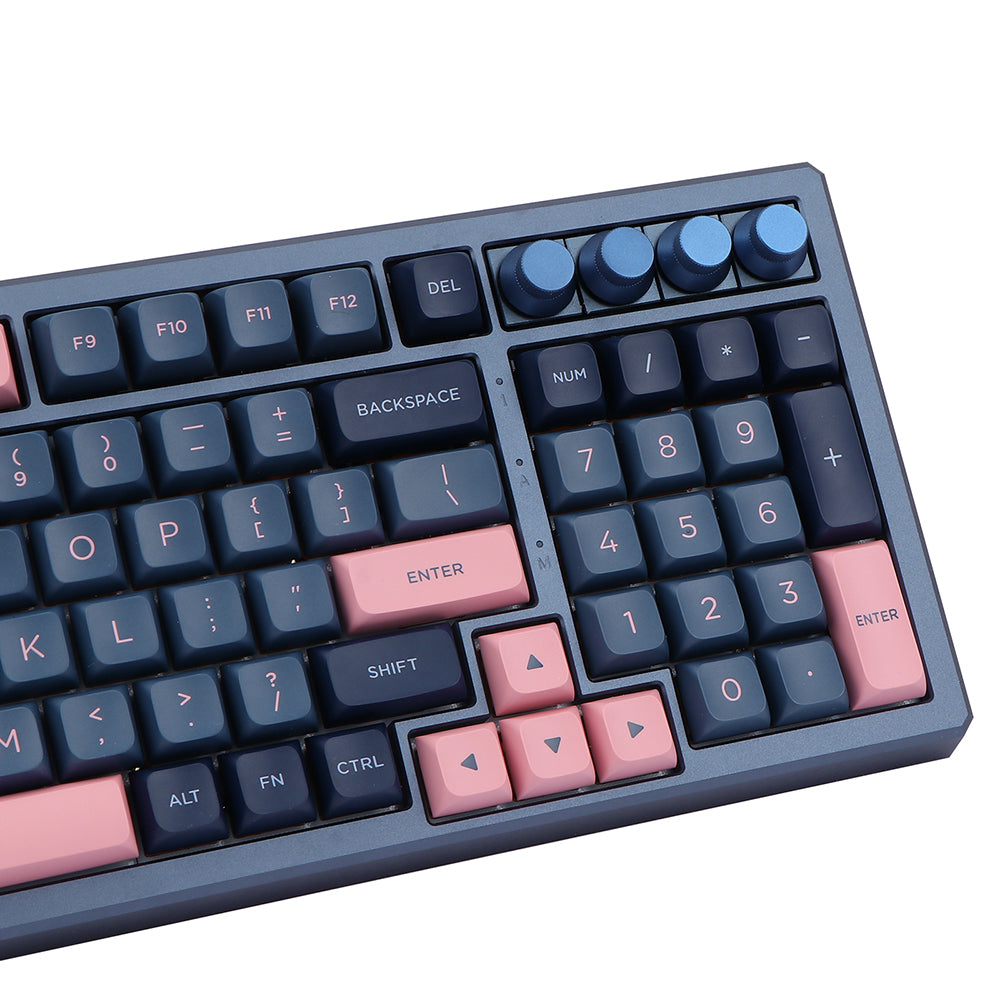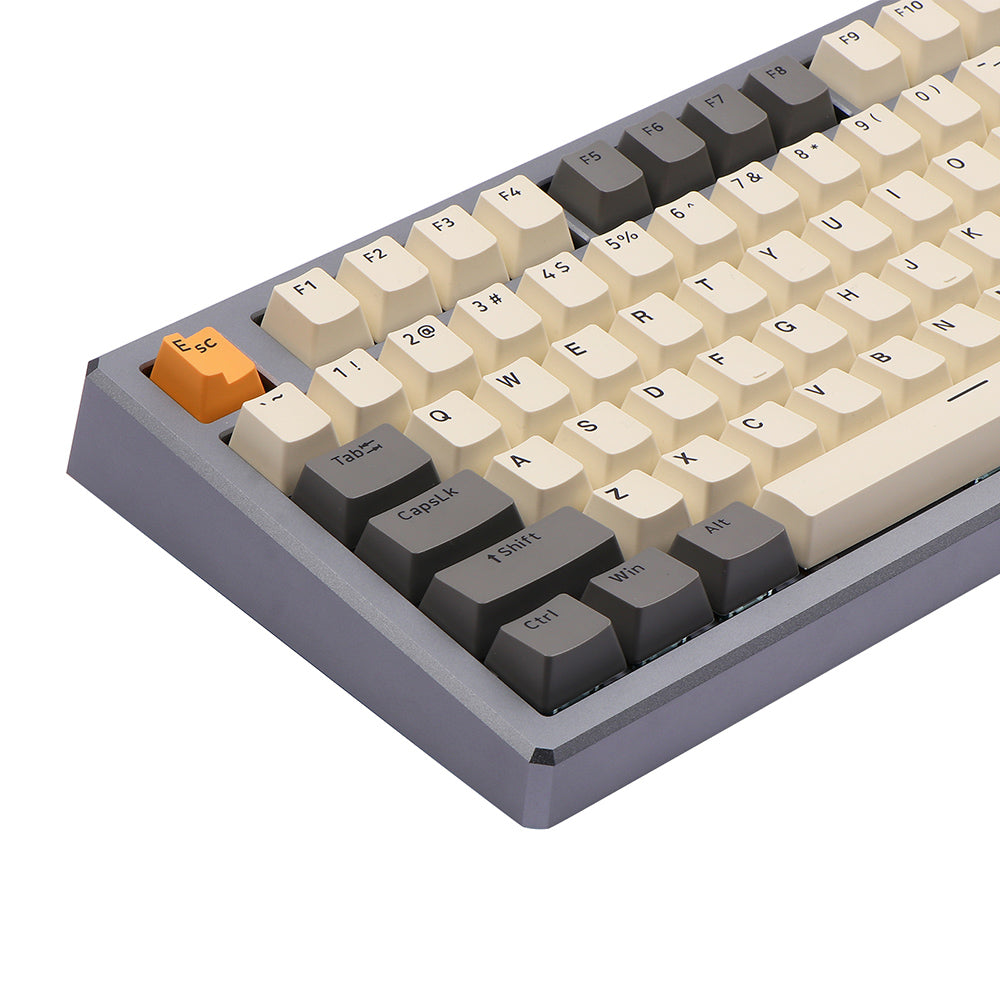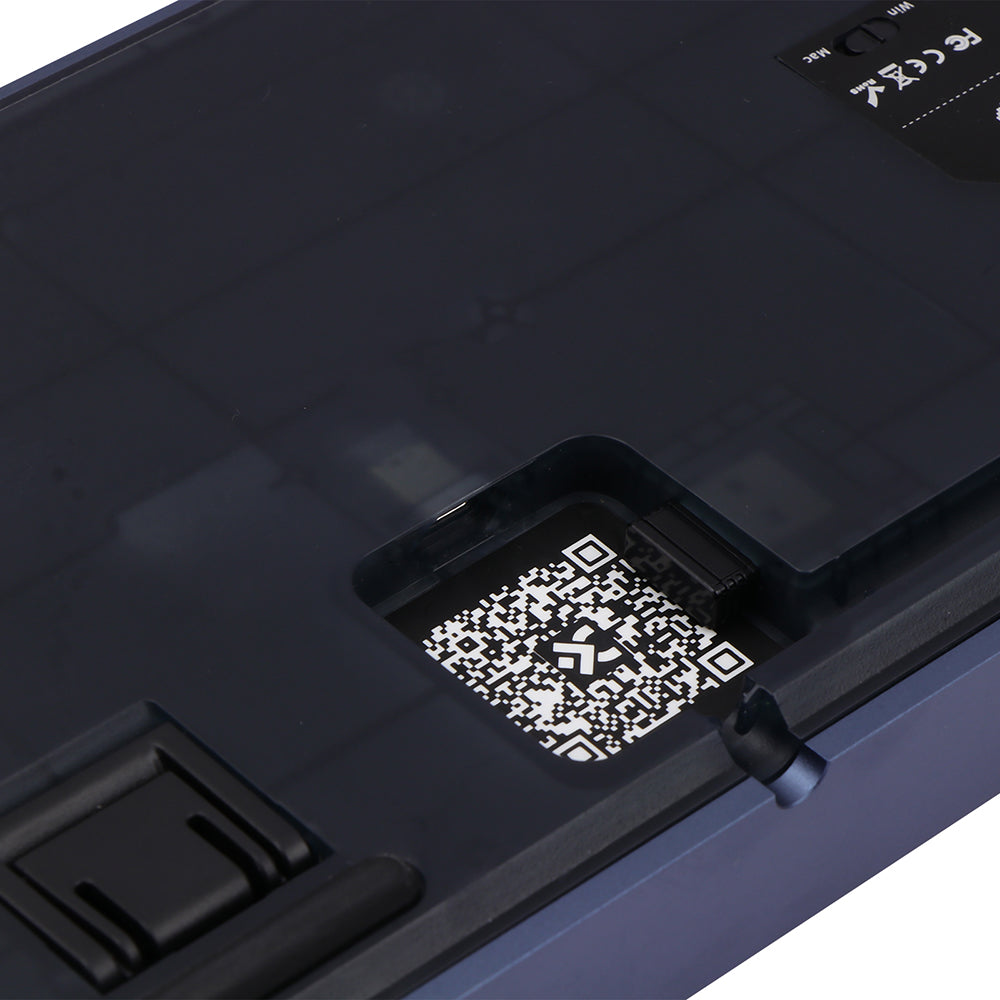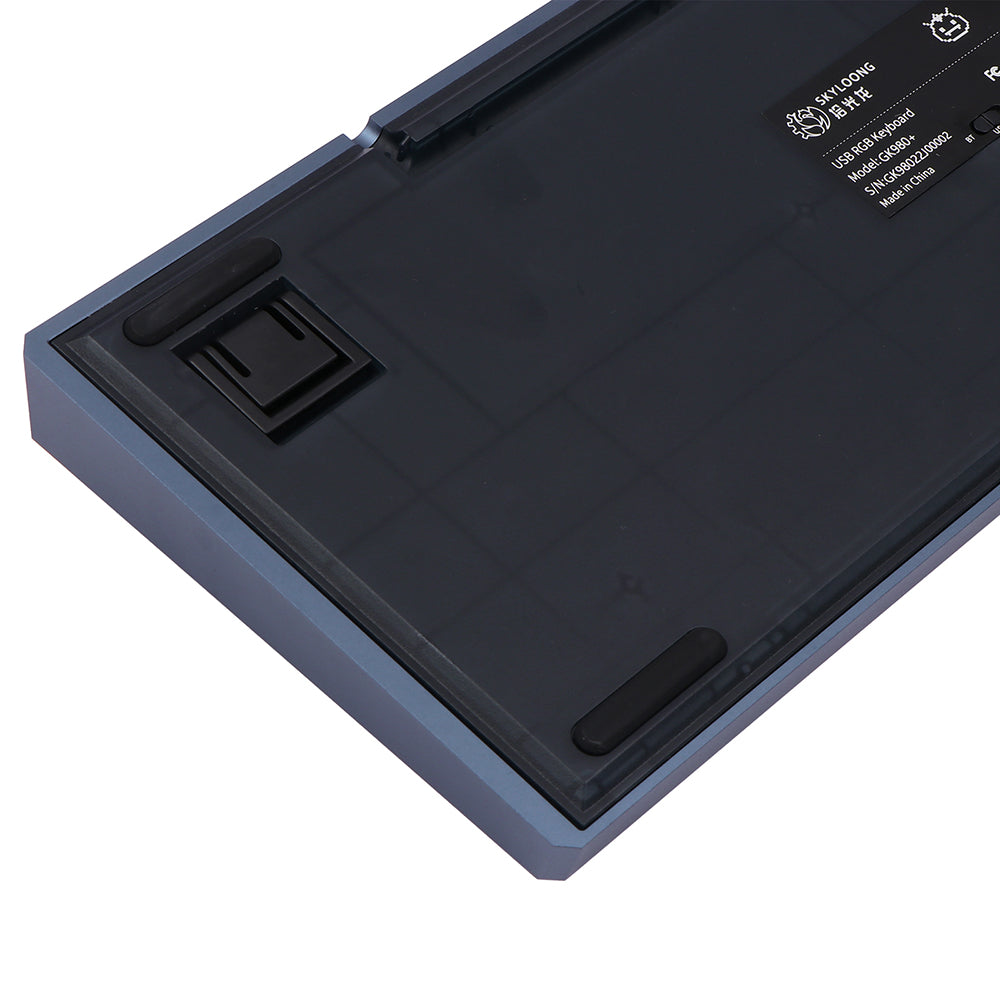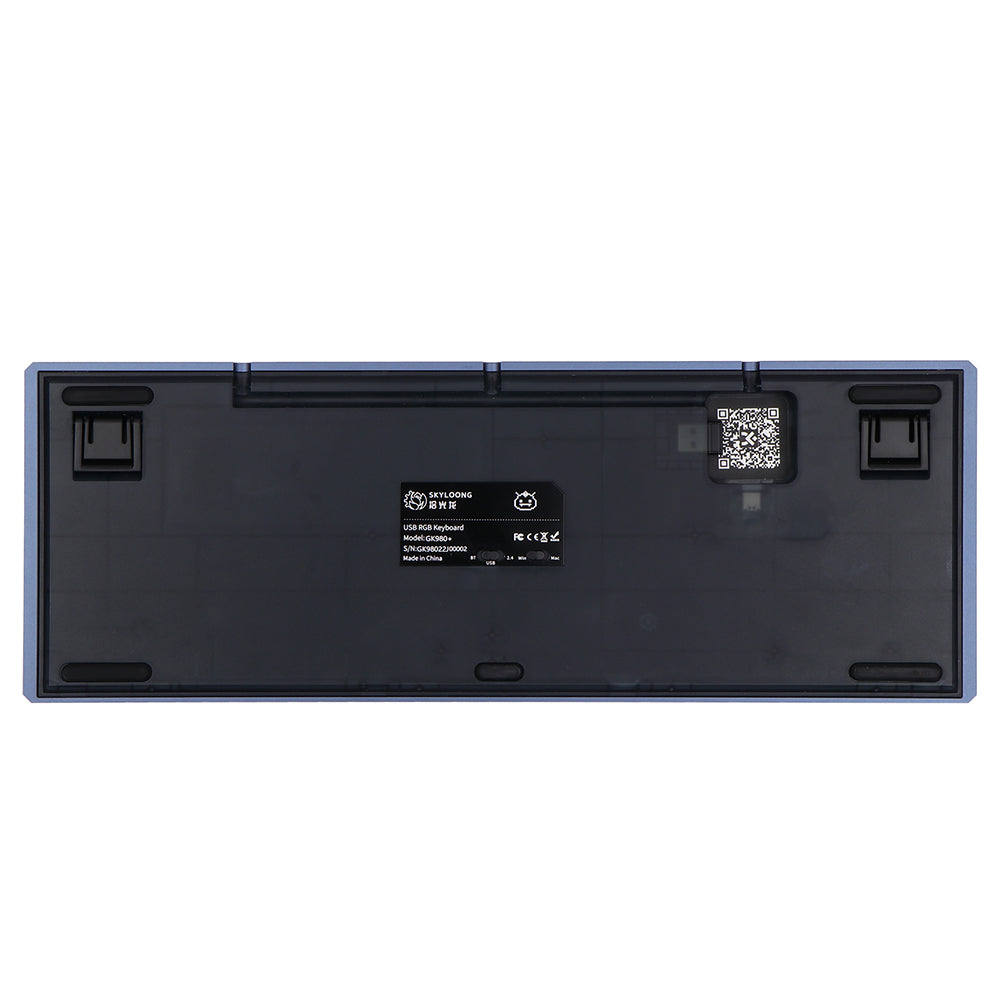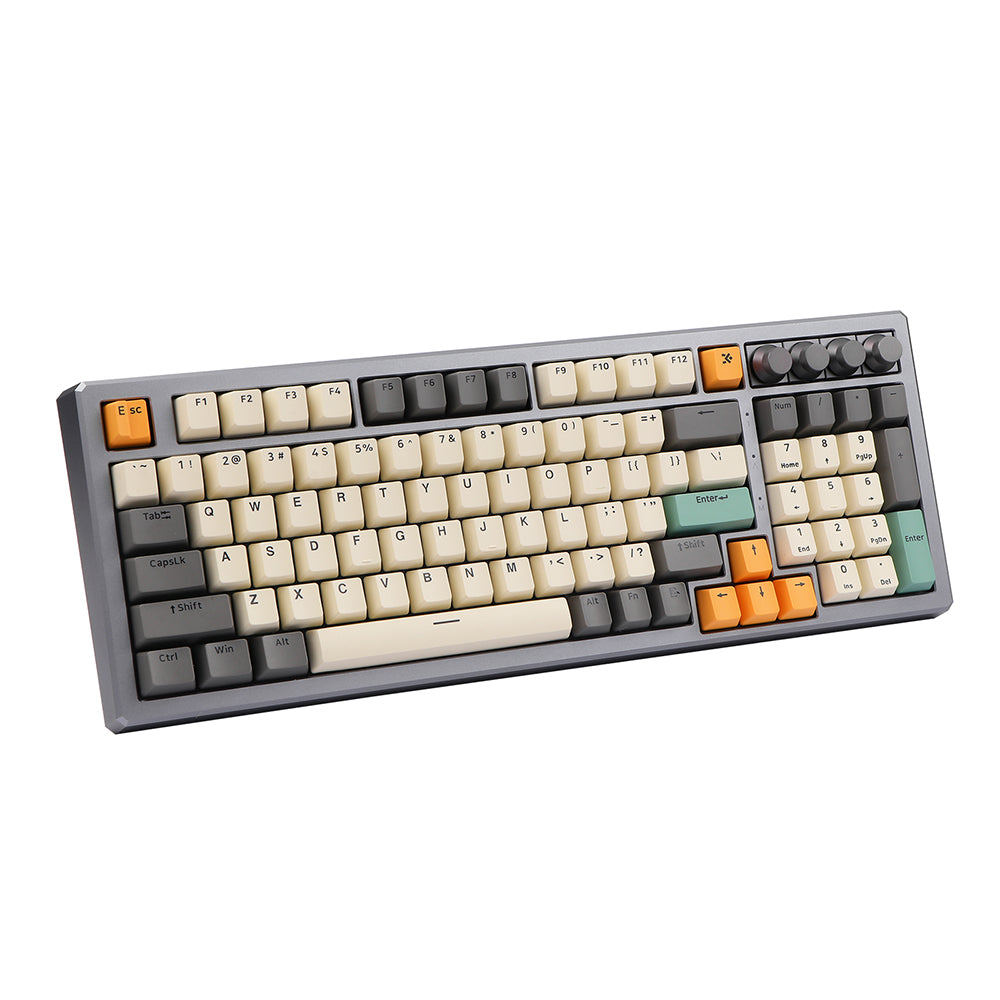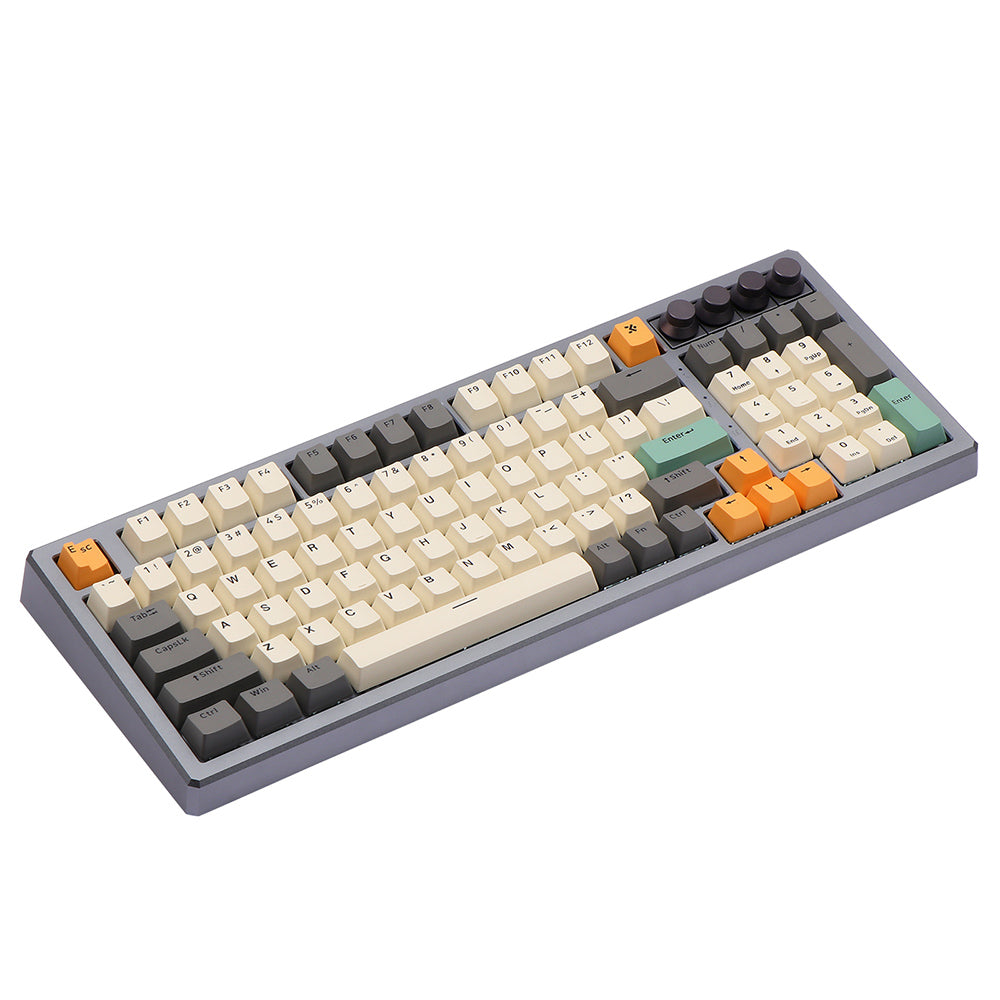 SKYLOONG GK980 Triple-Mode
1800 Compact Lite-Gasket Mount, Bluetooth 5.1 & 2.4G Wireless, Type-C Wired Mechanical Keyboard
Hot swappable terminals for 3-pin, 5-pin switches and knob modules
Bluetooth 5.1 & 2.4G Wireless connection, 4000mAh Battery
Innovative Shallow Gasket-Mounted & Bottom Foam
Split Spacebar Module & PBT Keycaps in GK5 Profile
16.8 Million RGB Backlight

Note: The Alu Top Case version comes with 4 knobs; the Full Plastic Case version comes with 1 knob
Sale price
$189.99
Regular price
$209.99
Free standard shipping to most countries
Enjoy free shipping to most countries*. Please refer to our
shipping FAQ
to see if you apply.
Covid-19 Shipping Delay Notice
Shipping may be delayed due to covid-19 depending on your country regulations.
Shallow Gasket Structure & Bottom Foam
The GK980 keyboard is adapted with the patented Shallow Gasket design, which comes with an all-in-one silicone pad, which is meticulously made of lightweight liquid silicone with high precision to match each switch. Inserted in between the PCB board and the plate, the Shallow Gasket silicone pad not only eliminates the traditional design's drawback of lacking support in the main typing area, but also cushions the shock under every keystroke. The keyboard also contains a foam at the bottom layer to reduce hallow sounds, as well as enhancing the feeling of typing stokes.
Hot-swappable Module for Knobs and Switches
The Skyloong GK980 keyboard is equipped with hot swappable terminals, with which you can install 3/5 pin switches directly without soldering. In this version, GK980 is with hotswappable modules specifically designed for both knobs and switches. By simply pulling it out, you can easily swap the knob with a regular mechanical switch and keycap. Thanks to the powerful proprietary software, you can also customize the knob's function at will.
Wired and Wireless: Type-C, 2.4G & Bluetooth 5.1 Connections
Designed for versatility, the GK980 can be used in distinct three ways: Bluetooth 5.1, 2.4G USB wireless, and Type C wired connections. You can connect the keyboard to your devices with the included Type-C cable, using a 2.4G wireless dongle, or simply using the latest Bluetooth 5.1 connection. Connecting up to 2 devices via Bluetooth and wireless 2.4GHz simultaneously. The signal transmission is stable to meet the needs of diverse work, study, and entertainment.
Split Spacebar Module & PBT Keycaps in GK5 Profile
As a member in the GK Lite series, GK980 keyboard also includes an extra split spacebar module (2.75U/2.25U/1.25U) with which you can customize it based on your own typing habit. As to the keycaps, we go with premium PBT material to achieve an ultimate experience. With the scrubbed surface texture, they feel smooth and it is oil-proof, so it won't remain your fingerprints even after a long time use. The GK5 profile makes the classic shape provide a comfortable typing experience while using the GK980 keyboard.
16.8 Million RGB Backlight
Set up the colors and rhythm in the way you like it and match up the lighting effects with your mode every day! There are different backlight effects available for you to choose, and you can even customize your own gaming light modes in the software. Make your keyboard unique by matching its color scheme with your room!
Technical Specifications
Model
SKYLOONG GK980 Triple-mode
Top Case Material Options
ABS plastic, Aluminum
Plate Options
FR4 or PC in the Alu top case version
Steel in the Plastic version
Battery Capacity (Bluetooth version)
4000mAh
Connection
Bluetooth 5.1 & 2.4G Wireless / Type-C to USB connection
Inside the box
Keyboard
Instructional Manual
Type-C Cable
Keycap Puller
Switch Puller
Knob Module
Punches above its Price Point!
I got the Alu Top Case + FR4 Plate / Blue Pink Keycap / Iceberg Brown Switch. In the pre-order it took about a month from purchase date to arrive.
The case is very nice, the gasket and plate make it rigid enough to not give when heavy pressure is applied but soft enough to absorb normal typing.
The colors look better in person. The key caps and switches are very nice and are thocky. The knobs are nice and have both a tactile press and tactile turn clicks. Each rotation direction and press can be programmed separately.
The packaging is very nicely designed and comes with plenty of padding and a clear plastic top cover.
The cord that comes with the keyboard is good quality, however, the color of the cord that came with mine did not match, but it is braided and coiled with a quick disconnect like many other keyboard cords.
Overall the Sky Loong GK980 punches way above its price bracket and is hard to beat if you need a 96%/98% that has an aluminum case with knobs.
SKYLOONG GK980 Triple-Mode
great option at the price!
https://photos.app.goo.gl/eesfDkVjiAhkfykw6
i got the full plastic case with steel plate and it's honestly great for $100 USD! It's pretty stiff out of the box, the case seems pretty filled and sonically solid. I got the iceberg brown switches which according to the Q&A section are epomaker-produced? So the build i got is pretty "poppy" sounding which is very much up my alley. I think these switches are a little scratchy so i am gonna lubricate them and then they will be perfect for me personally. I am not going to mod this board but i can definitely see a lot of people not liking this option for how stiff it is out of the box. Obviously steel plate has a different experience than other more flexible materials.
North-facing LEDs fyi
Took about a month for me to receive the product after ordering it (upstate New York)
Join us on Instagram
Join our community in Instagram to keep up to date with our news, product releases, sales and giveaways!