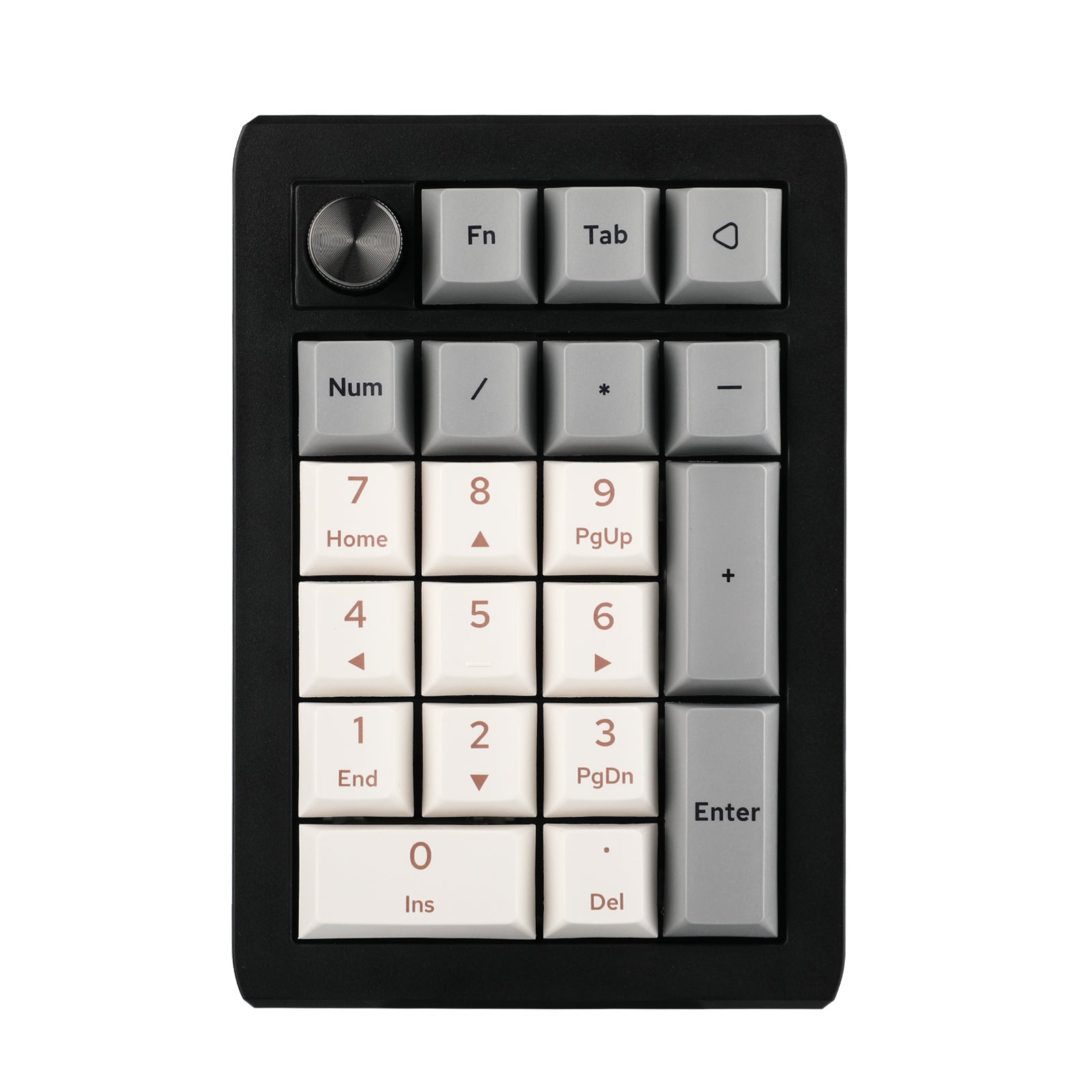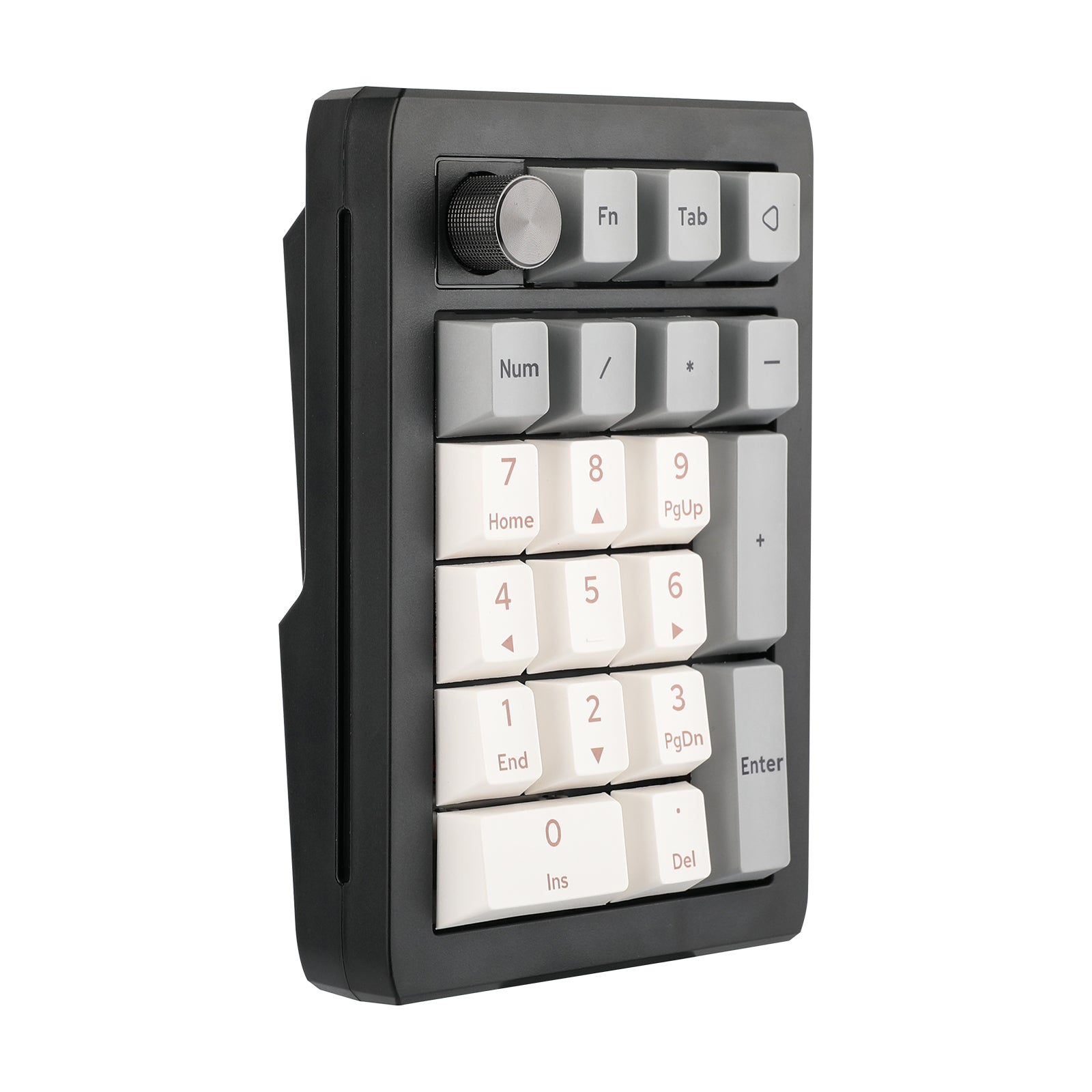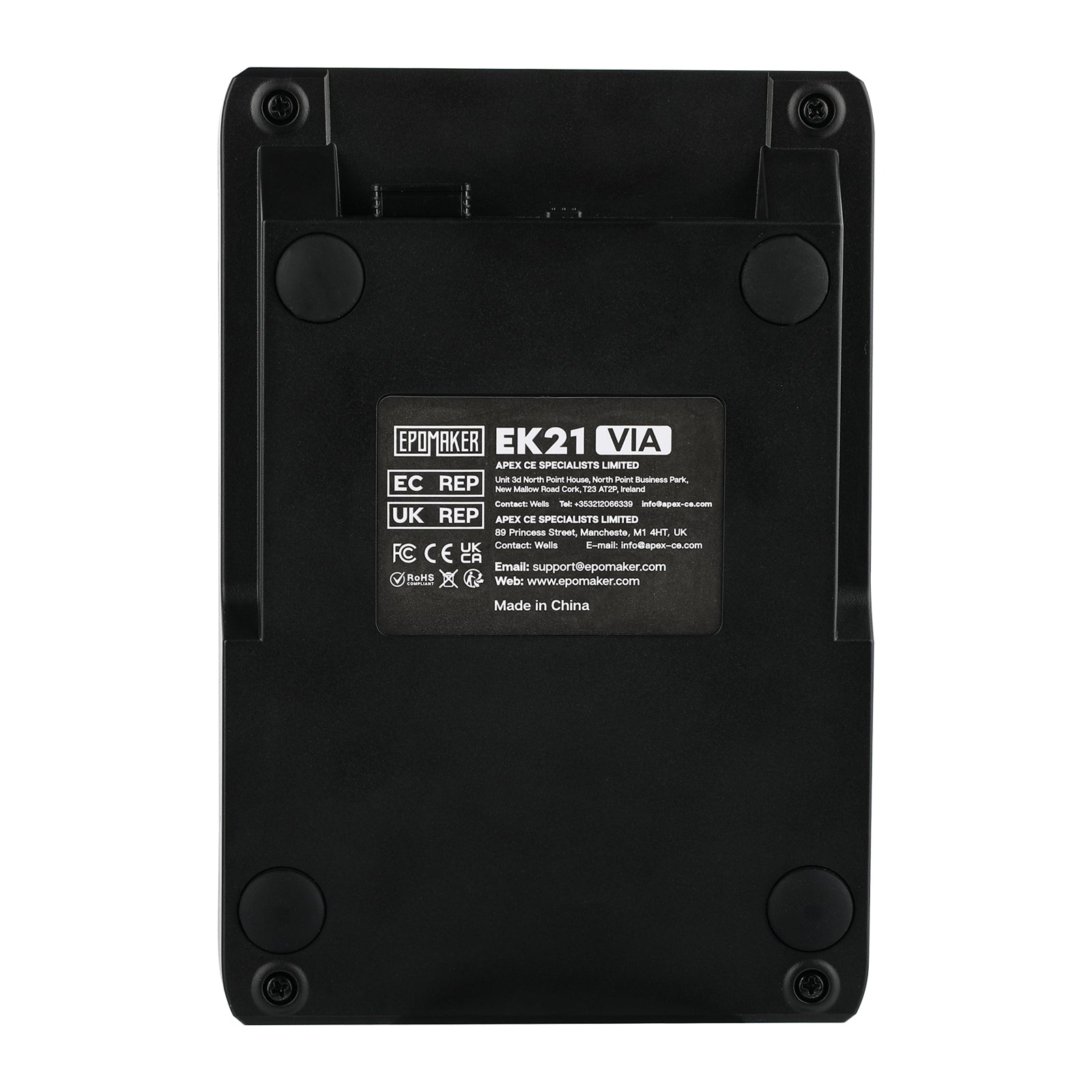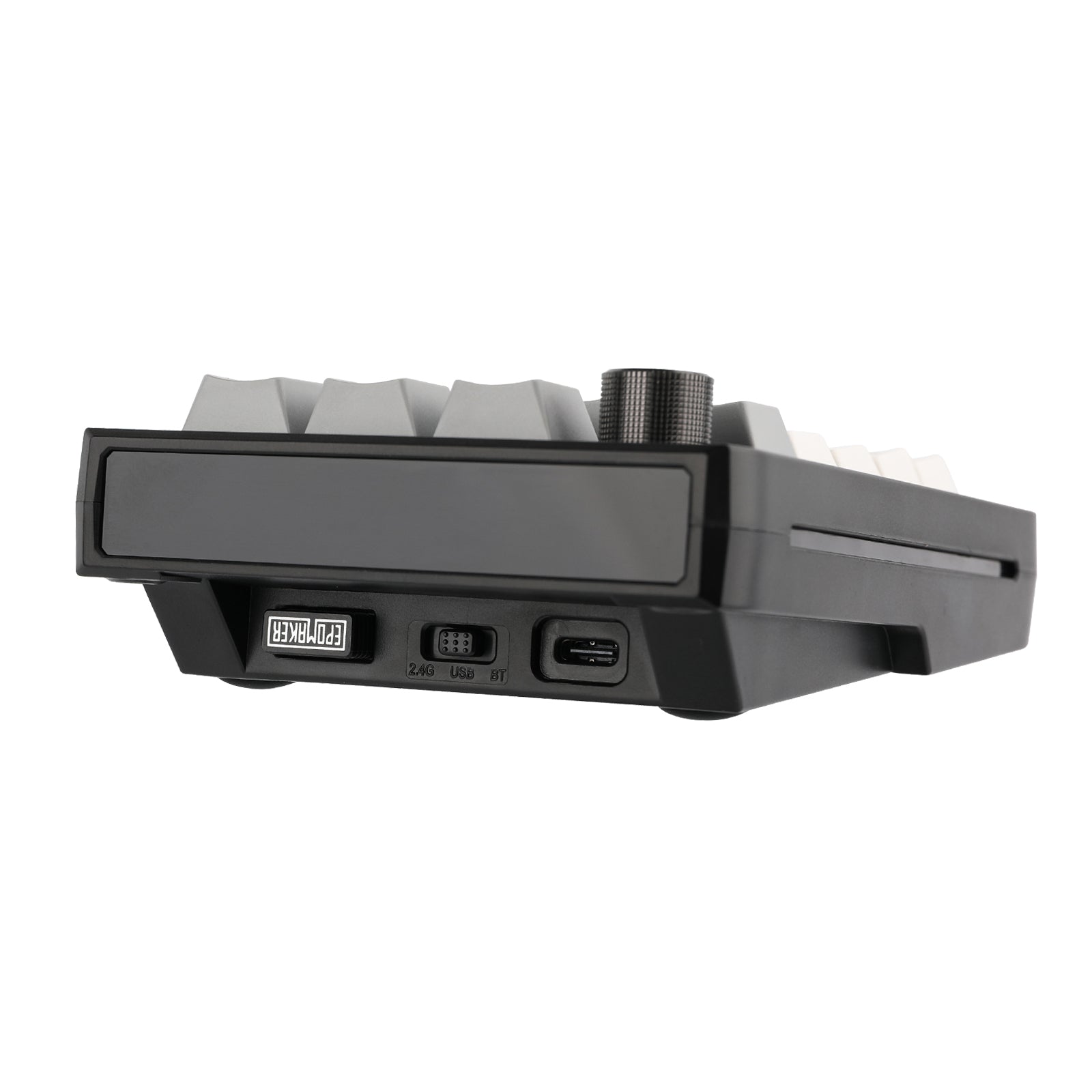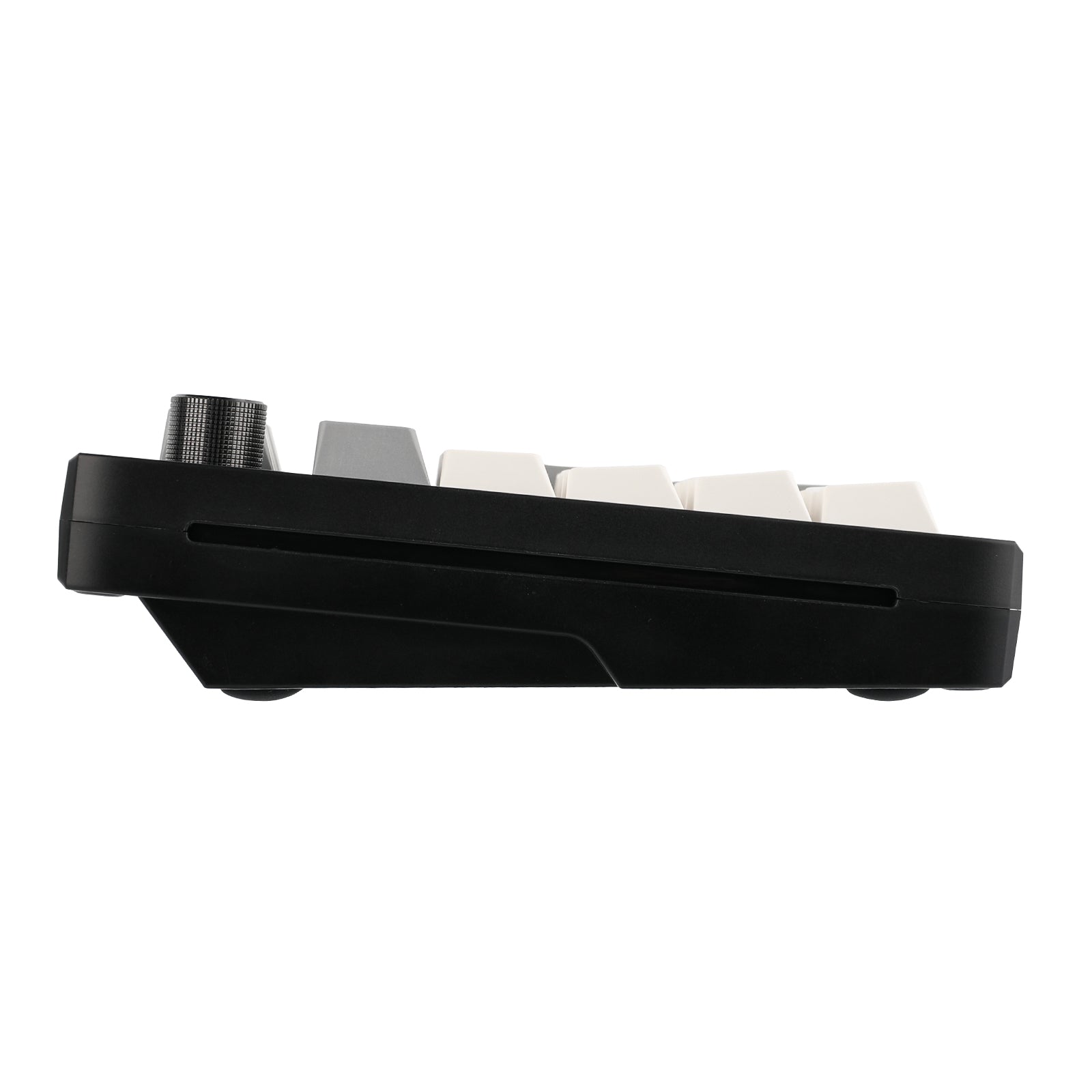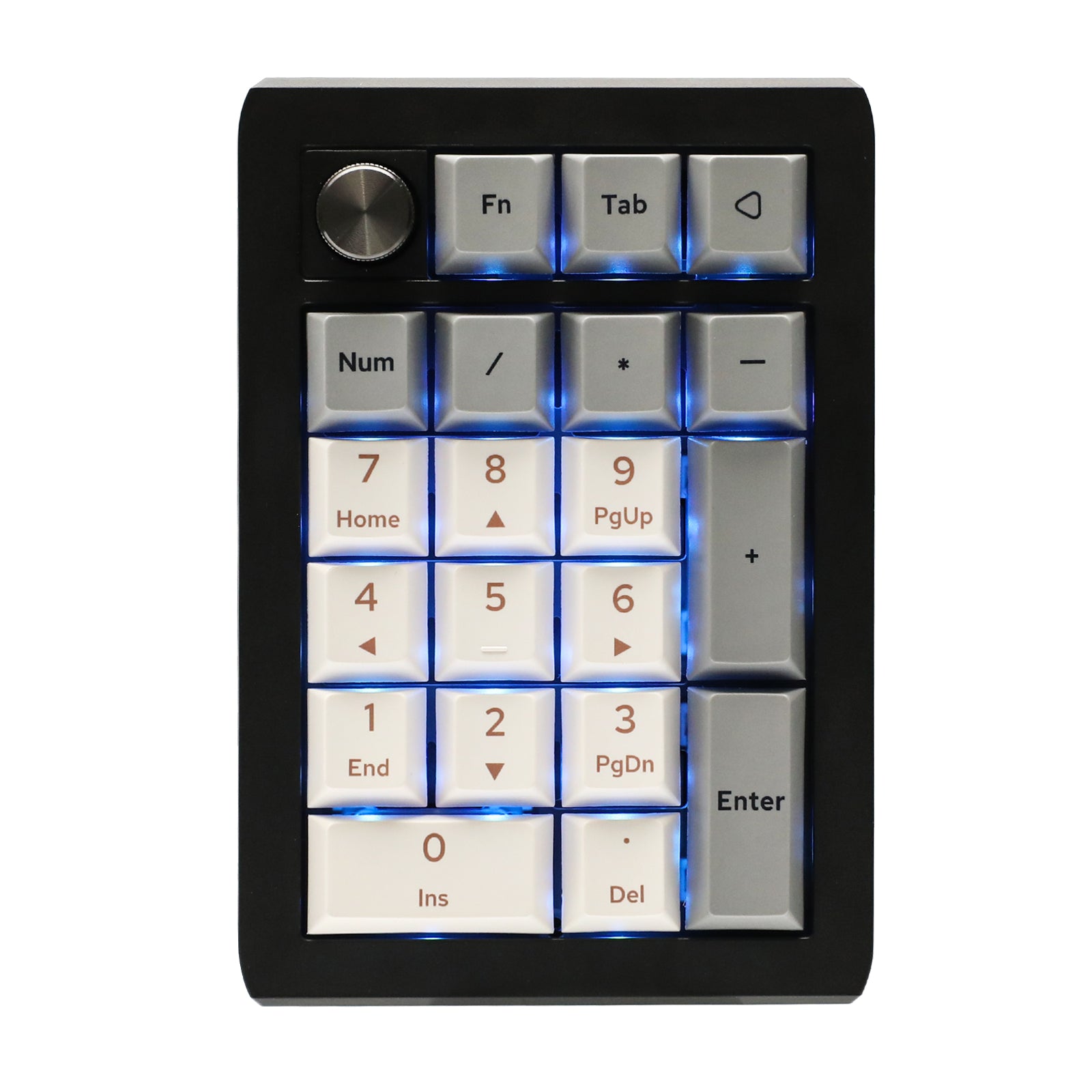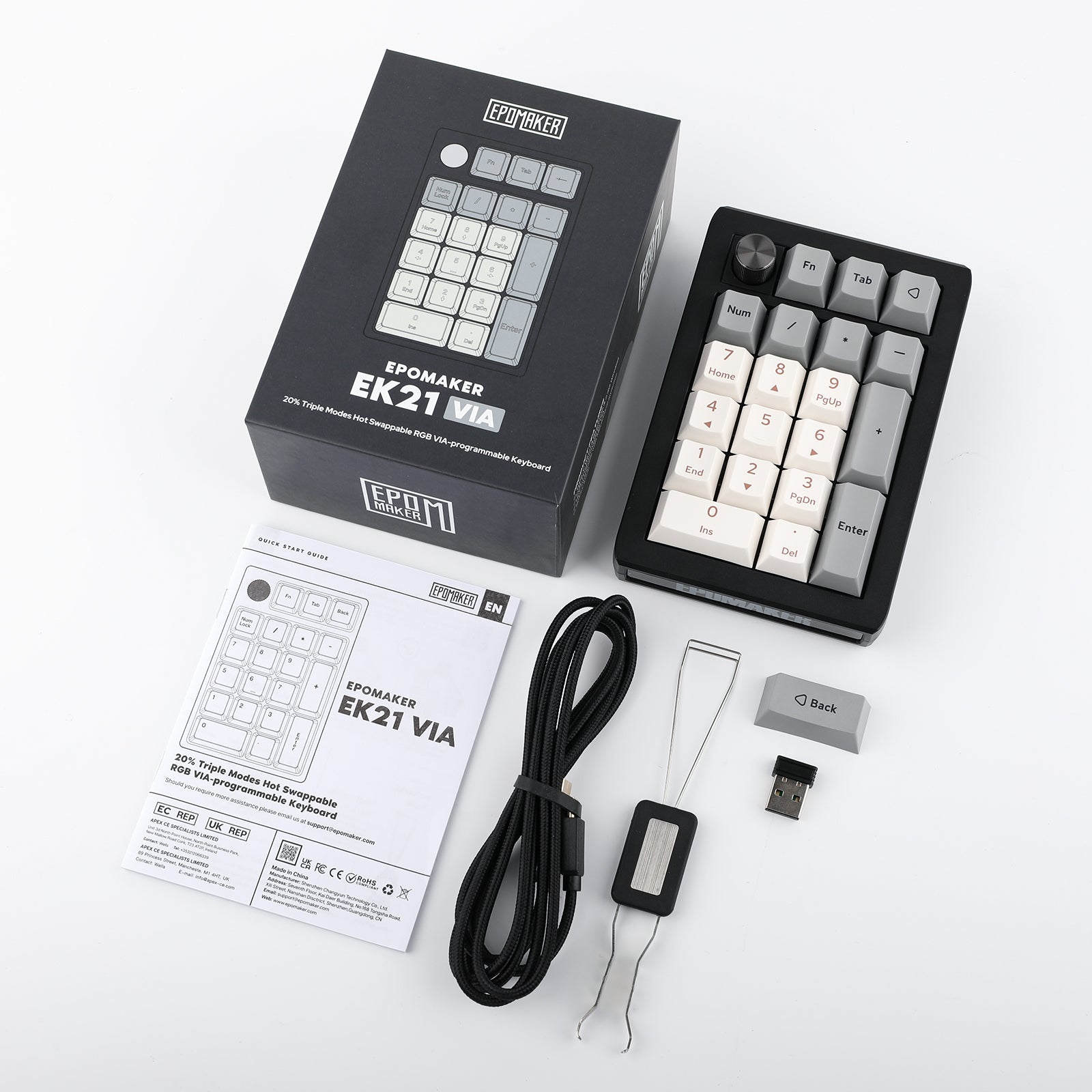 VIA Gasket Bluetooth 5.0/2.4ghz/Wired Hot Swappable Numpad
Triple Modes, 1000mAh Large Capacity Battery
Poron Bottom/Sandwich Foam, IXPE Switch Pad
Aluminum Alloy Knob&Refinedly Tuned Stabilizier
PC Plate with CNC Cutting
VIA Programmable
Sale price
$39.99
Regular price
Free standard shipping to most countries
Enjoy free shipping to most countries*. Please refer to our
shipping FAQ
to see if you apply.
Covid-19 Shipping Delay Notice
Shipping may be delayed due to covid-19 depending on your country regulations.
EPOMAKER EK21 Gasket Numpad
Introducing the EK21 Gasket Numpad, a powerhouse of functionality and customization designed to elevate your productivity and typing experience. Packed with innovative features, this numpad offers a superior performance that meets the demands of discerning users. Let comfort, customization, and superior performance become the cornerstones of your work routine.
VIA Programmable
As a response to the community, the EK21 numpad is programmable by VIA, providing you with the freedom to customize and personalize every key to suit your workflow and preferences. Create complex macros, remap keys, and fine-tune your typing experience effortlessly using the intuitive VIA software. Take control and optimize your productivity like never before.
Triple Modes, 1000mAh Large Capacity Battery
Equipped with triple modes, the EK21 adapts to your specific needs. Choose between wired, Bluetooth, or 2.4ghz wireless connectivity for seamless and convenient usage. The numpad also boasts a large 1000mAh battery capacity, ensuring extended usage without the need for frequent recharging. Stay productive and enjoy uninterrupted performance throughout your day.
Poron Bottom/Sandwich Foam, IXPE Switch Pad
The EK21 is also designed with your comfort in mind. The Poron bottom layer, combined with the sandwich foam and IXPE switch pad, provides a cushioned typing experience that reduces strain on your fingers and minimizes noise. Say goodbye to fatigue and distractions, and type with ease and precision.
Aluminum Alloy Knob&Refinedly Tuned Stabilizier
Featuring an aluminum alloy knob, the EK21 delivers refined control. The knob's premium construction adds a touch of elegance to the numpad while providing smooth and precise adjustments. It also incorporates meticulously tuned stabilizers to ensure consistent and satisfying key presses. Say goodbye to wobbly or inconsistent typing experiences. Every keystroke on the EK21 feels stable and precise, allowing you to focus on your work without distractions.
PC Plate with CNC Cutting
The EK21 features a PC plate that has undergone CNC precision cutting and sandblasting for a sleek and durable finish. The ABS plastic front and back panels, without any oil coating, provide a comfortable and non-slip grip. The combination of these materials ensures a premium build quality that can withstand daily use.
Technical Specifications
Model
EPOMAKER EK21 VIA Numpad
Structure
gasket structure (poron gasket)
Plate
PC plate with CNC precise cutting and sandblasting
Foam
bottom and sandwich Poron foam; IXPE switch pad
Stabilizier
pre-lubed and refinedly tuned
Connectivity
Tri-modes-Bluetooth/2.4ghz/USB-C wired
Cable
1.8m Type-C OD3.5 braided cable
Inside the box
Numpad
Cable
2.4G Receiver
Manual
Switch Puller
Join us on Instagram
Join our community in Instagram to keep up to date with our news, product releases, sales and giveaways!