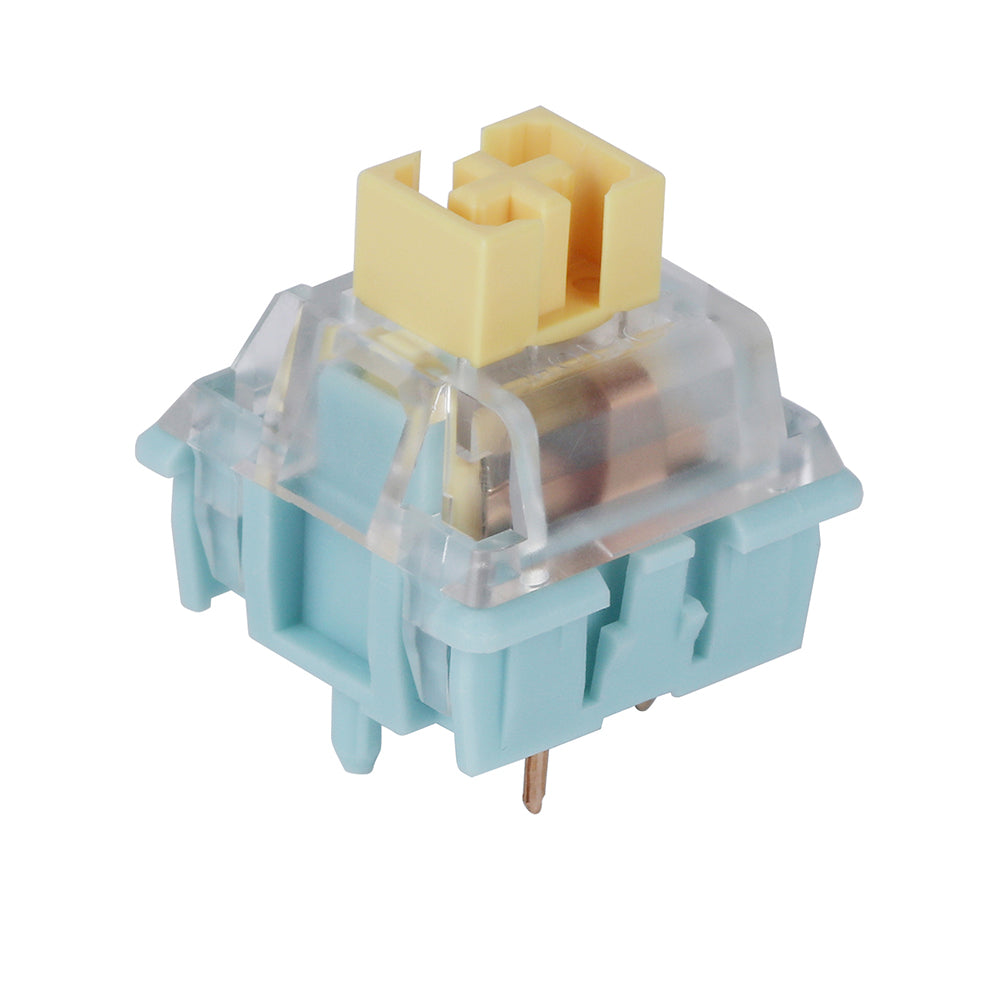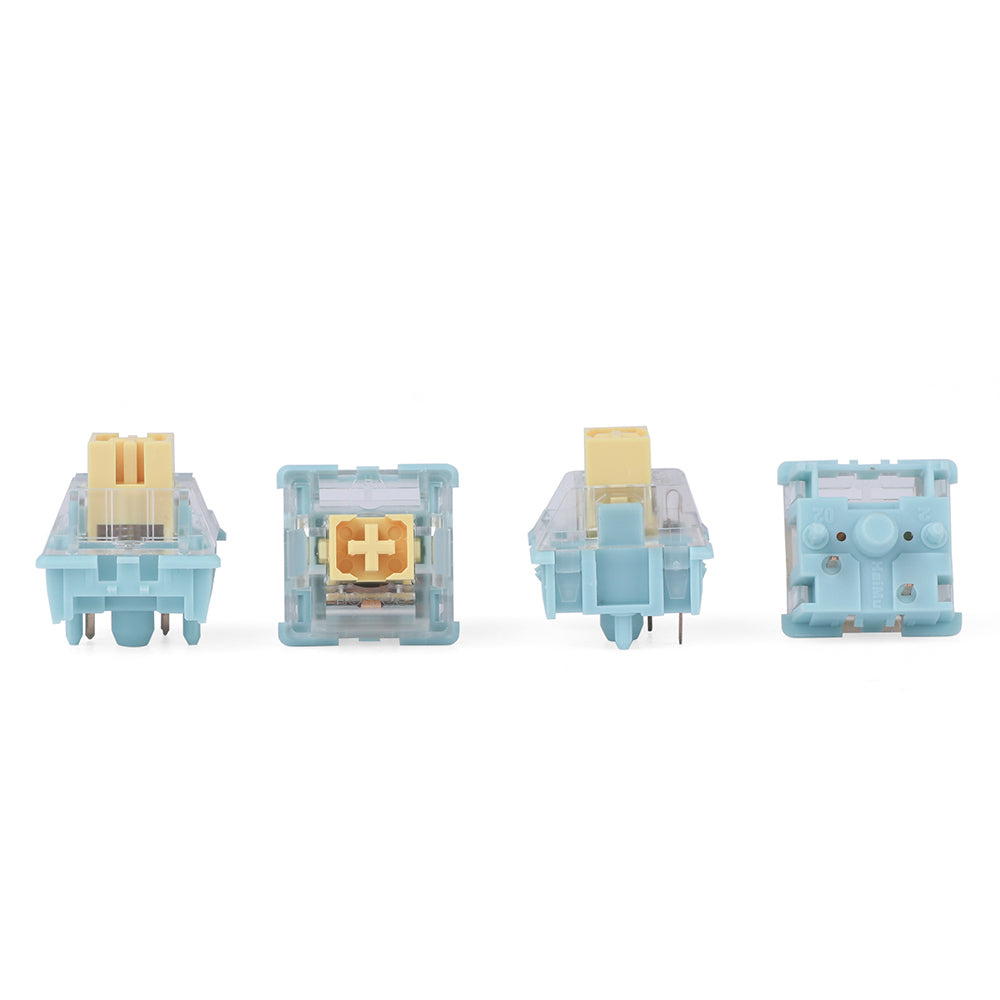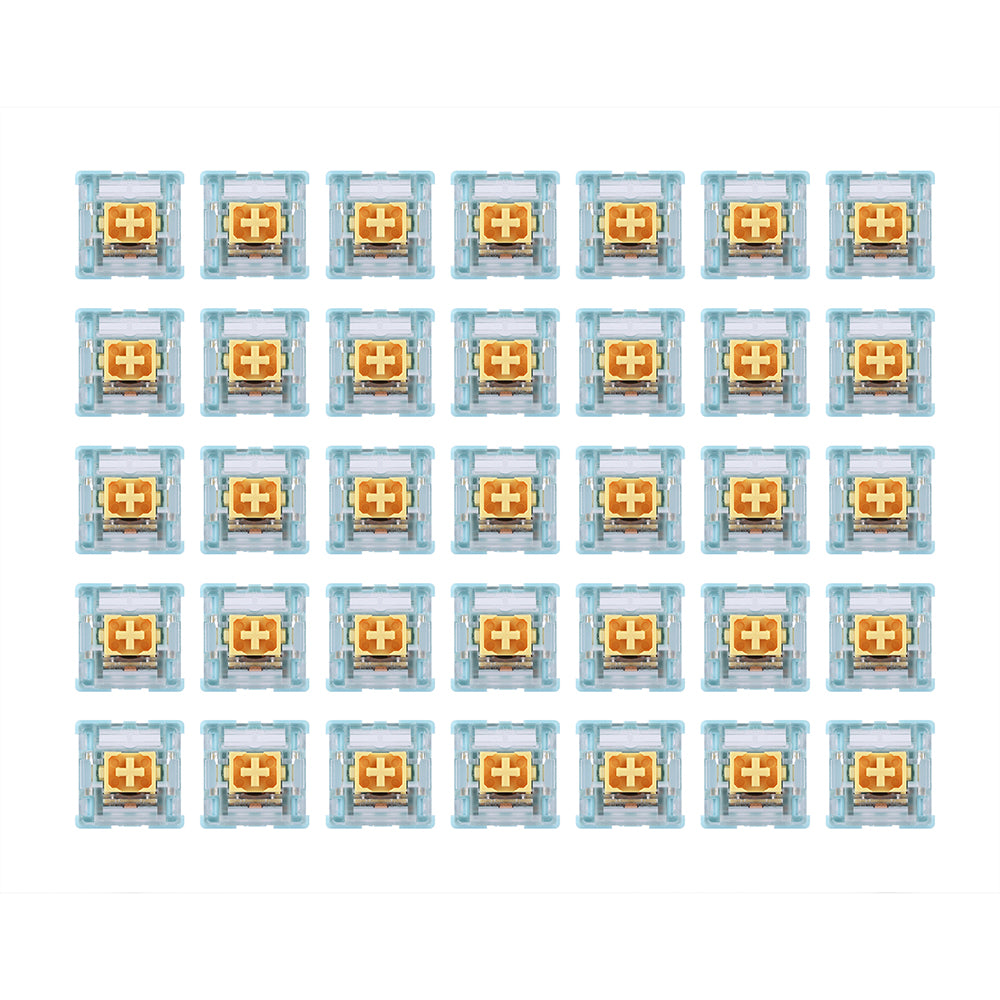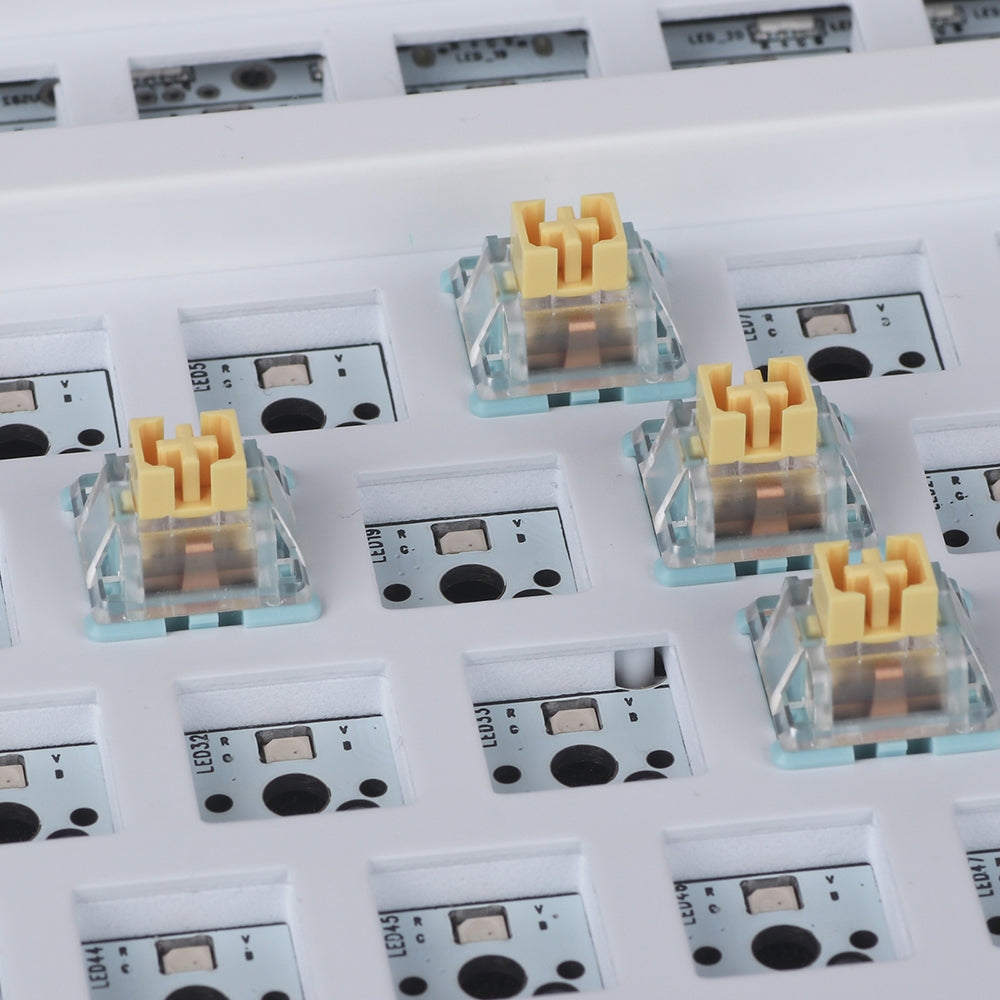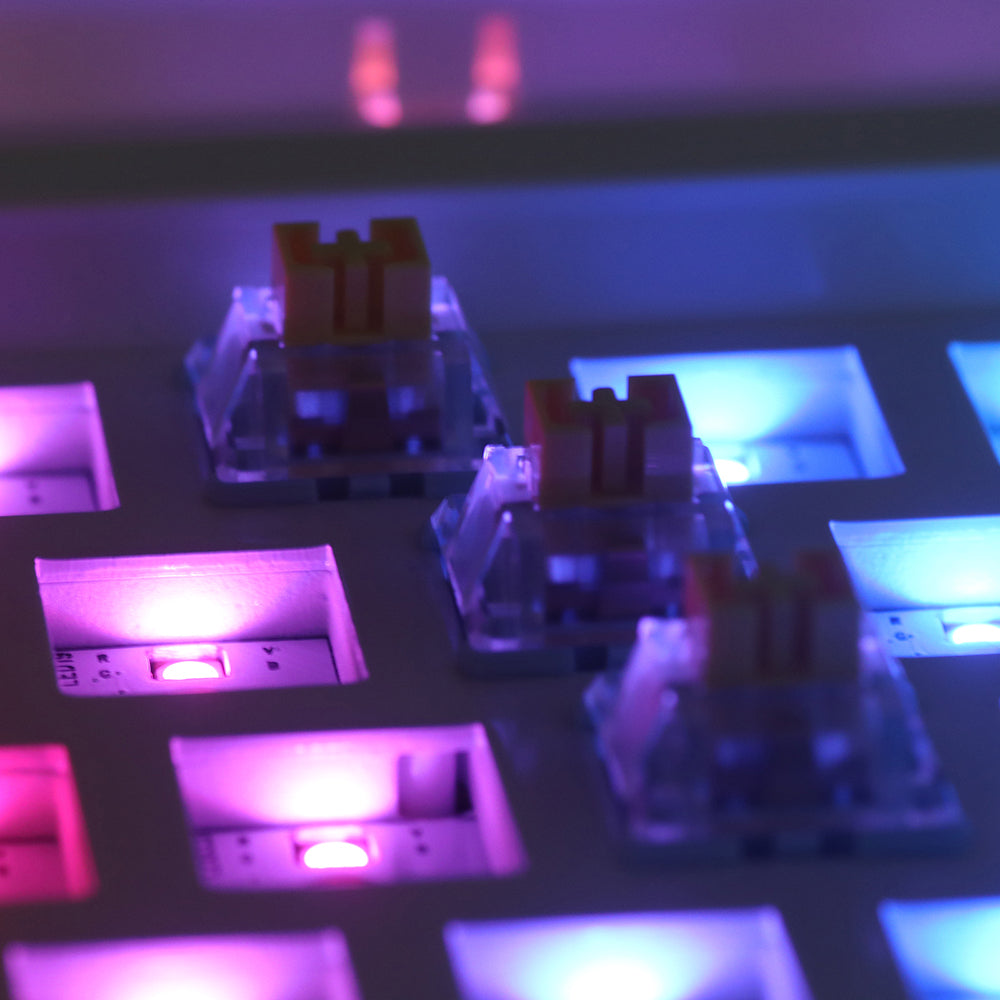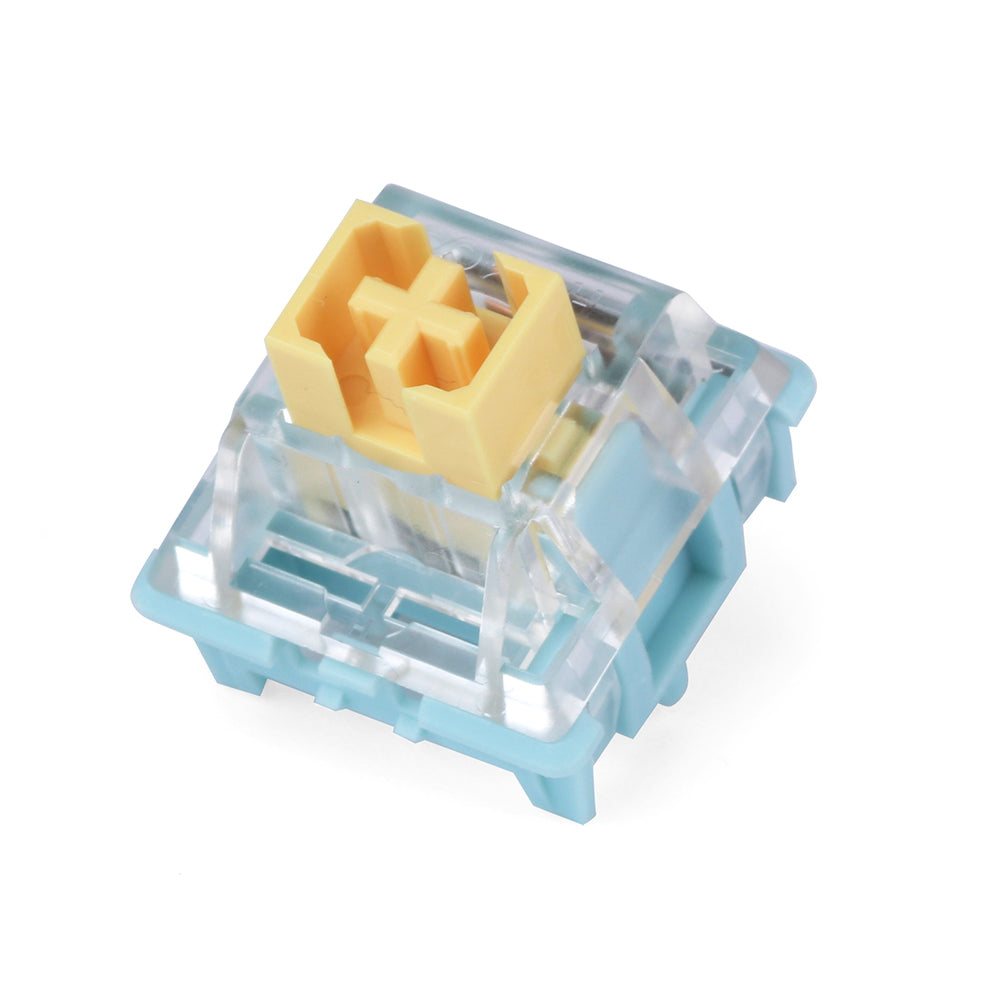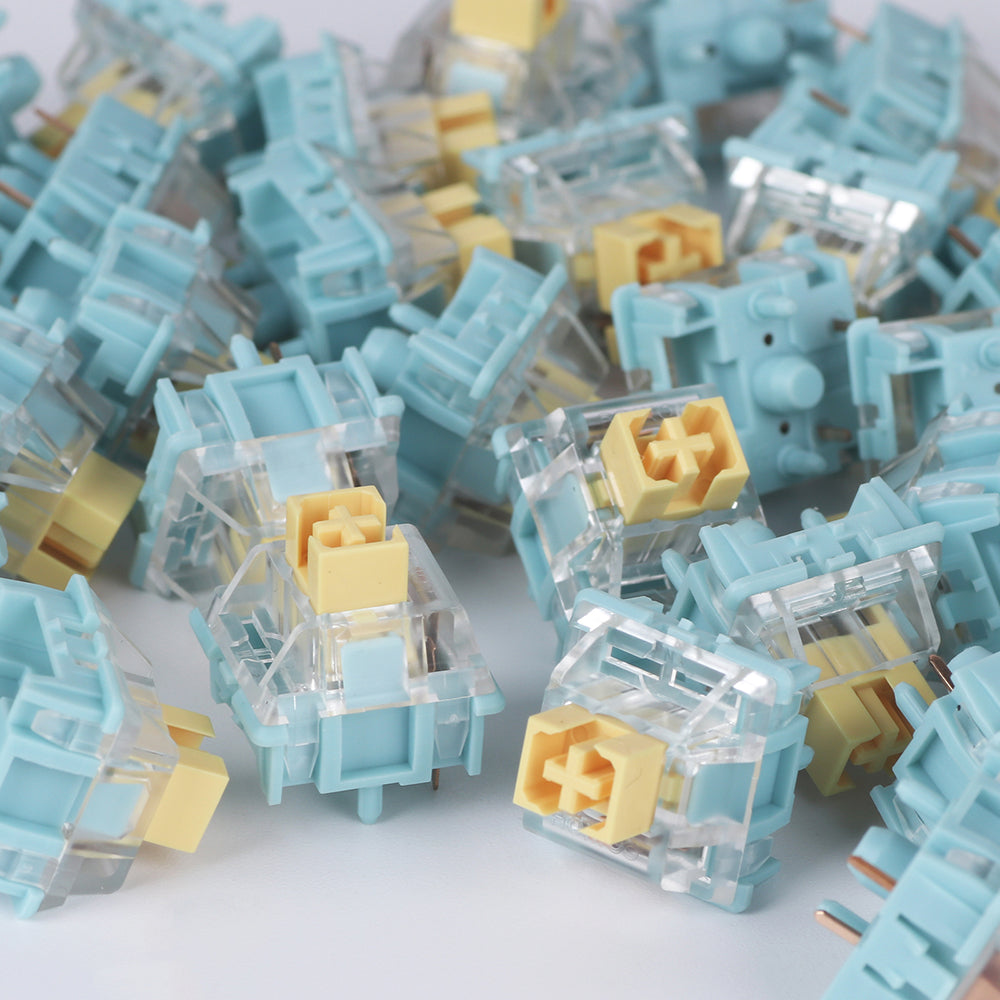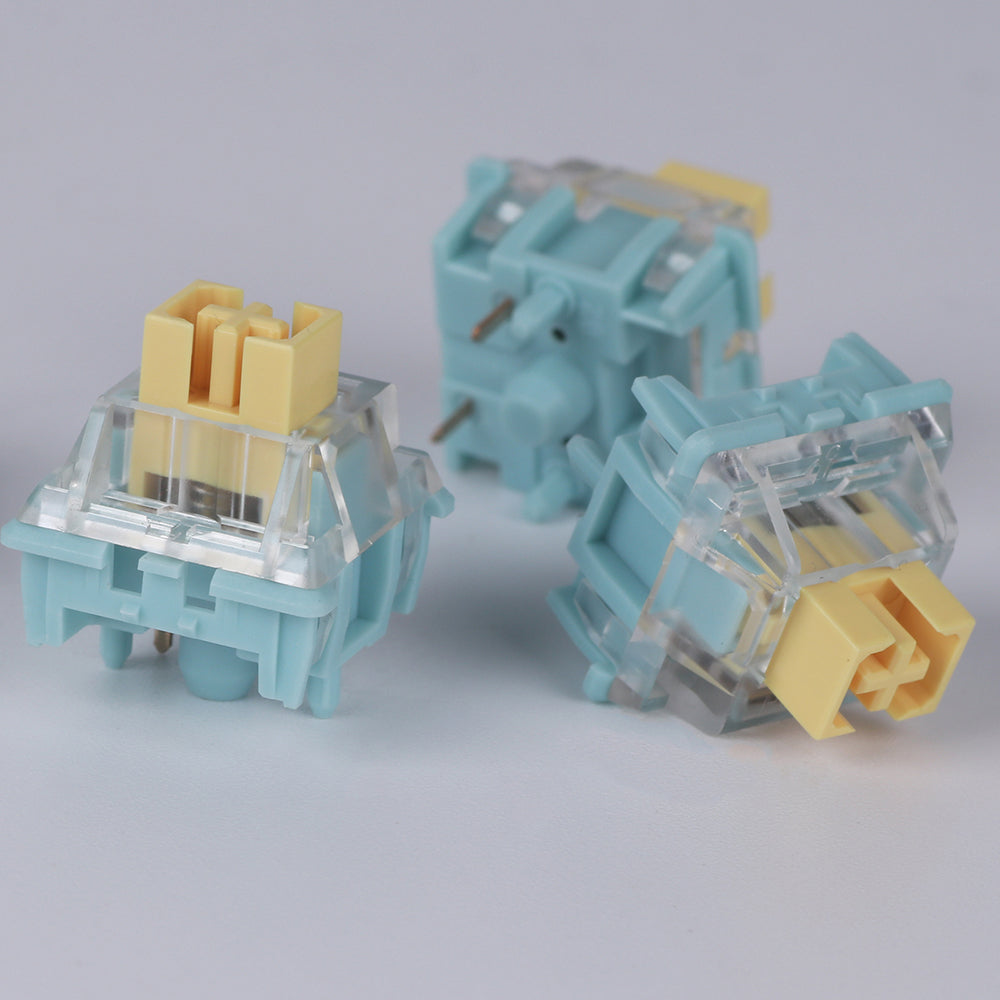 Epomaker Sea Salt Switch Set
Original 35 Pieces of EPOMAKER Sea Salt Switch Set for Mechanical Keyboard Replacement
POM Stem with PC & Nylon Housing
5-Pin, Compatible with MX Structure Keycaps
Built-in LED Slot & Durable Lifespan
Heavy Operating Force with Linear Feature
Suitable for customised keyboards
Sale price
$16.99
Regular price
Free standard shipping to most countries
Enjoy free shipping to most countries*. Please refer to our
shipping FAQ
to see if you apply.
Covid-19 Shipping Delay Notice
Shipping may be delayed due to covid-19 depending on your country regulations.
Epomaker Switch with Linear Feature
Epomaker Sea Salt mechanical switches are made with initial force of 35g and end force of 60g. With a total travel of 2.00mm, this switch shows its characteristic to be outstanding. Designed a linear type, it aims at pulling up the smooth typing experience to the full!
Factory Lubed
Coming factory-lubed and special structured, the Epomaker Sea Salt switch can be self-lubed when being typed, which is especially helpful for maintaining a smooth feeling. The durable stem is credited to a more smooth and pleasing typing experience.
5-Pin Switches, Convenient for PCB Mount
The Epomaker Sea Salt switches are with 5 pins. They are compatible with the keyboards that supports 5-pin hot-swap, offering satisfying typing experience for hours on end. Compared with general 3-pin switches, the 5-pin is also helpful for installing on PCB mounted keyboards directly and keeping stable without issues.
Compatible with MX Structure Keycaps
Epomaker Sea Salt switches are designed with general MX structure so that they can fit most keycaps sets with (X) cross stem. This greatly improves the compatibility and you can feel free to change the switch and remake your own keyboard.
Built-in LED Slot & Durable Lifespan
Equipped with LED slots for modification, the backlight can be shine-through even with PBT housings in the Epomaker Sea Salt switches. This provides more fun feature and options for DIYers. With a strong stainless steel spring, the lifespan can go up to 60 million times of keystrokes based on laboratory durability test. Get your keyboard something new and have fun with them!
Specifications
Epomaker Sea Salt Switch
Type: Linear
Material: POM stem, PC & Nylon Housing
Initial force:35 ± 5 gf
Triggered force:50 ± 5 gf
Actuation force: 60 gf
Total Travel: 4.0mm
Pre Travel: 2mm
Technical Specifications
Material
POM Stem, PC & Nylon Housing
Number of switches
35 pieces
Inside the box
35 Pieces of EPOMAKER Sea Salt Mechanical Switches
Epomaker Sea Salt Switch Set
소리가 너무 마음에 듭니다. 조용하지만, 나만의 소리를 찾는다면 강추!!
소리가 너무 마음에 듭니다. 조용하지만, 나만의 소리를 찾는다면 강추!!
Silent Indeed
I replaced my Cherry MX Reds with the Epomaker Sea Salt silent switches. These are the first silent switches so I can't compare them with other silent switches but they are sure silent compared to the MX Red which I like. However, I broke 3 switches, the copper prong, in the process of putting them on a Ducky One 3 keyboard. I managed to fix all of them without issues. Nevertheless, I got to use all 35 switches without issues. Still, users need to be aware of the risk of breaking the copper prongs. Buying extras would be recommended.
Silently good~
Got the silent version.
Should check their Instagram on silent sea salt switches, the product match exactly what has been advertise.
Sound silently good~
Love it
Really enjoying how quiet these are when I am in the office. Also, love the feel of the switches.
Join us on Instagram
Join our community in Instagram to keep up to date with our news, product releases, sales and giveaways!