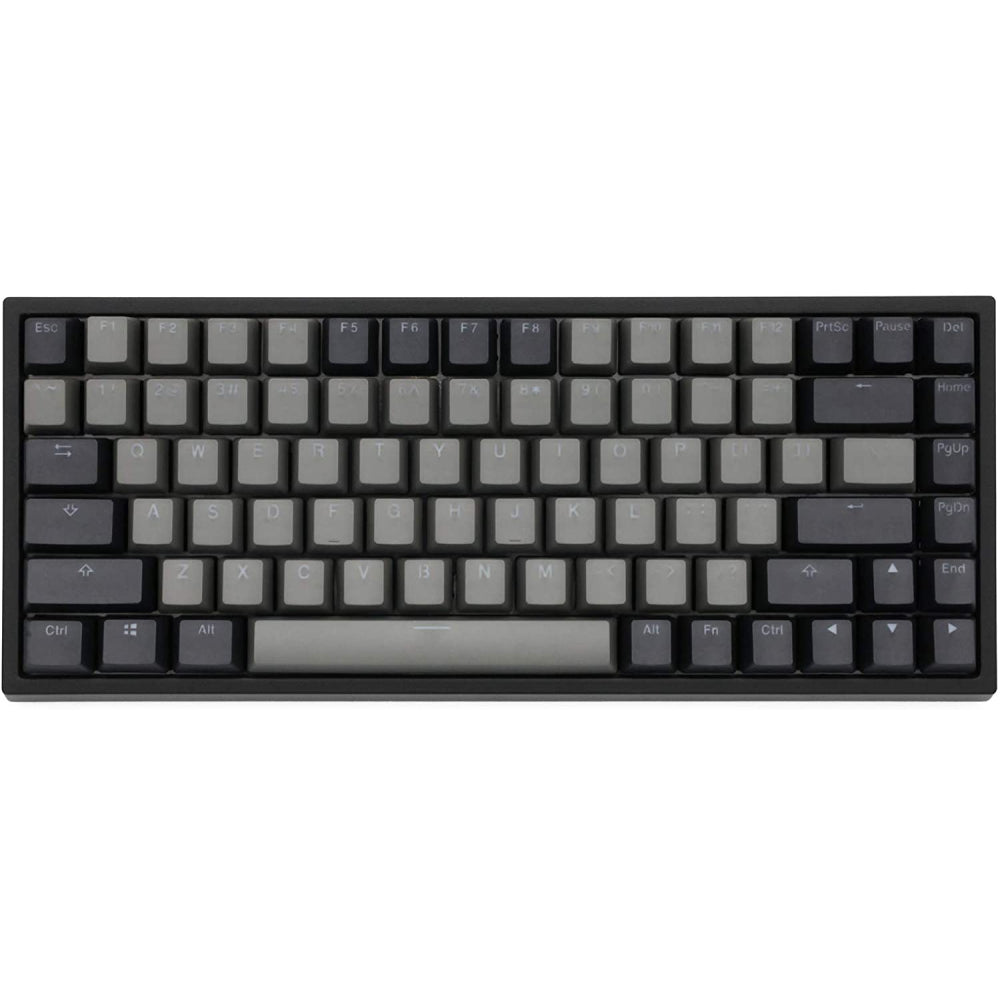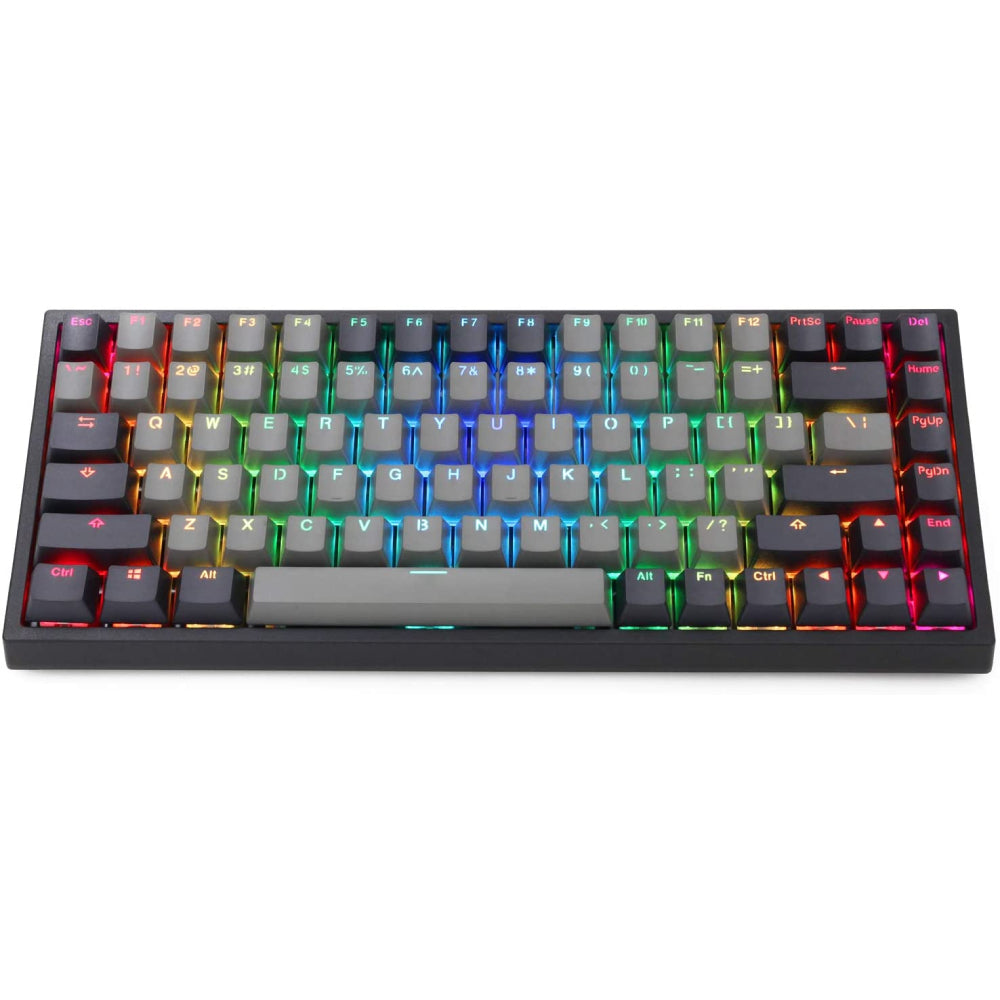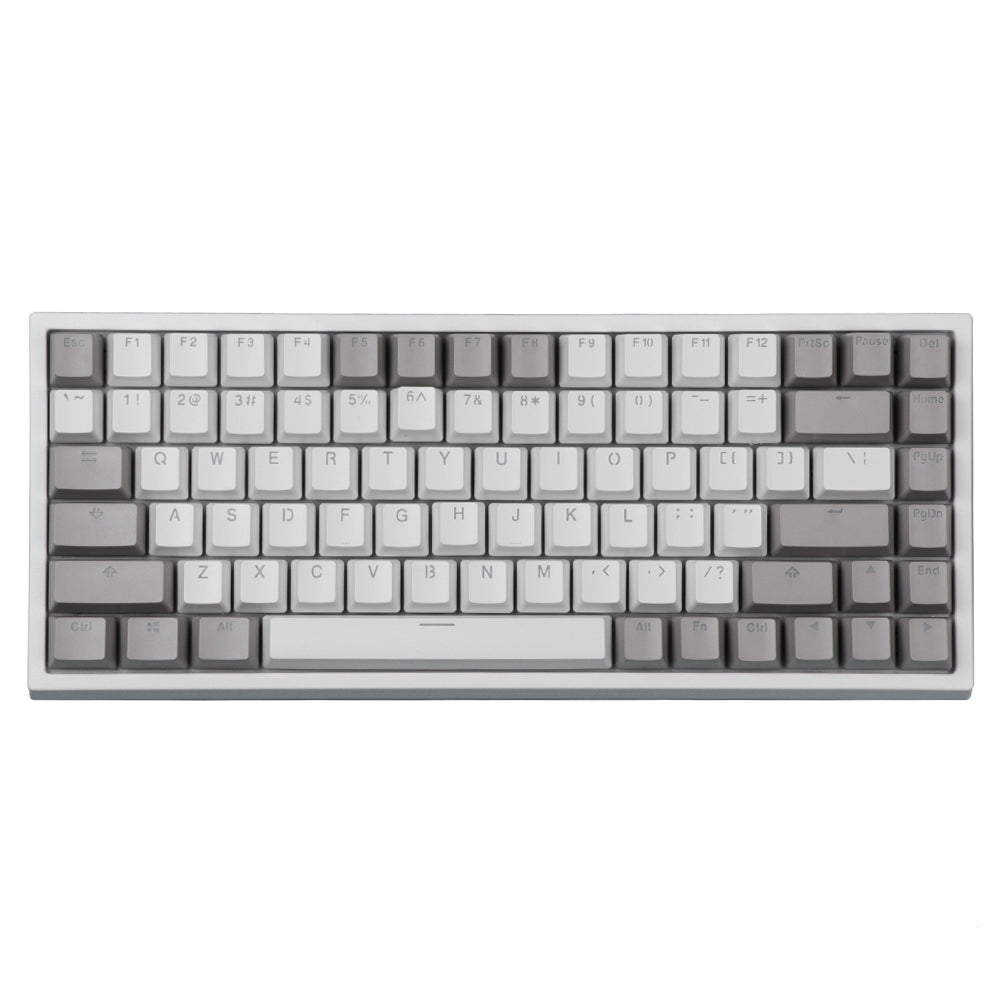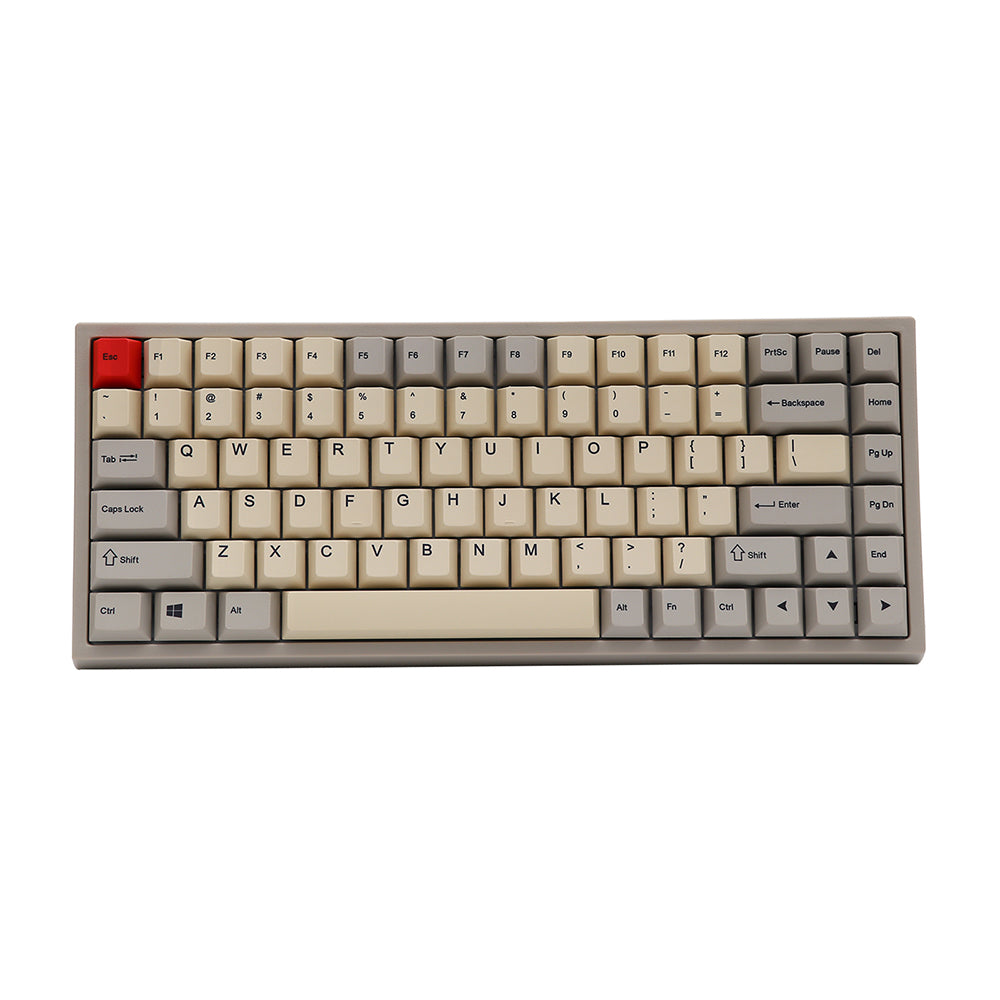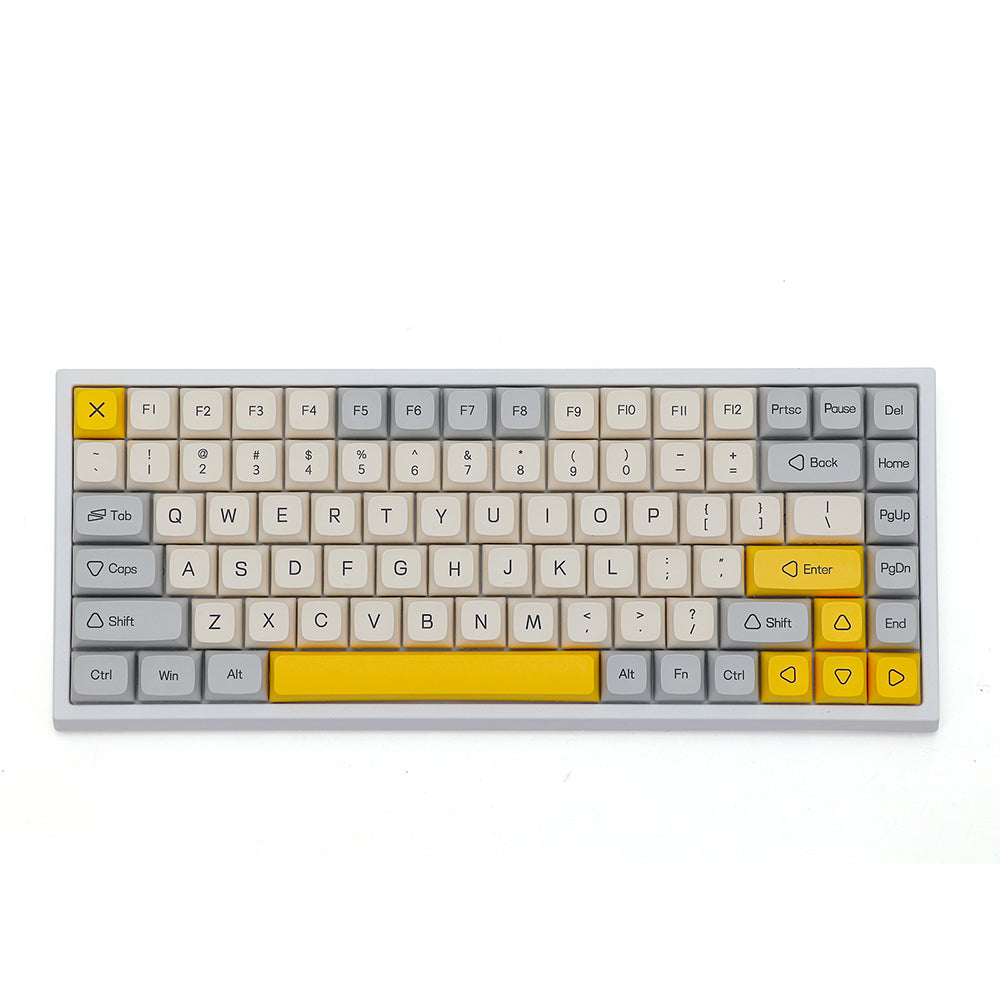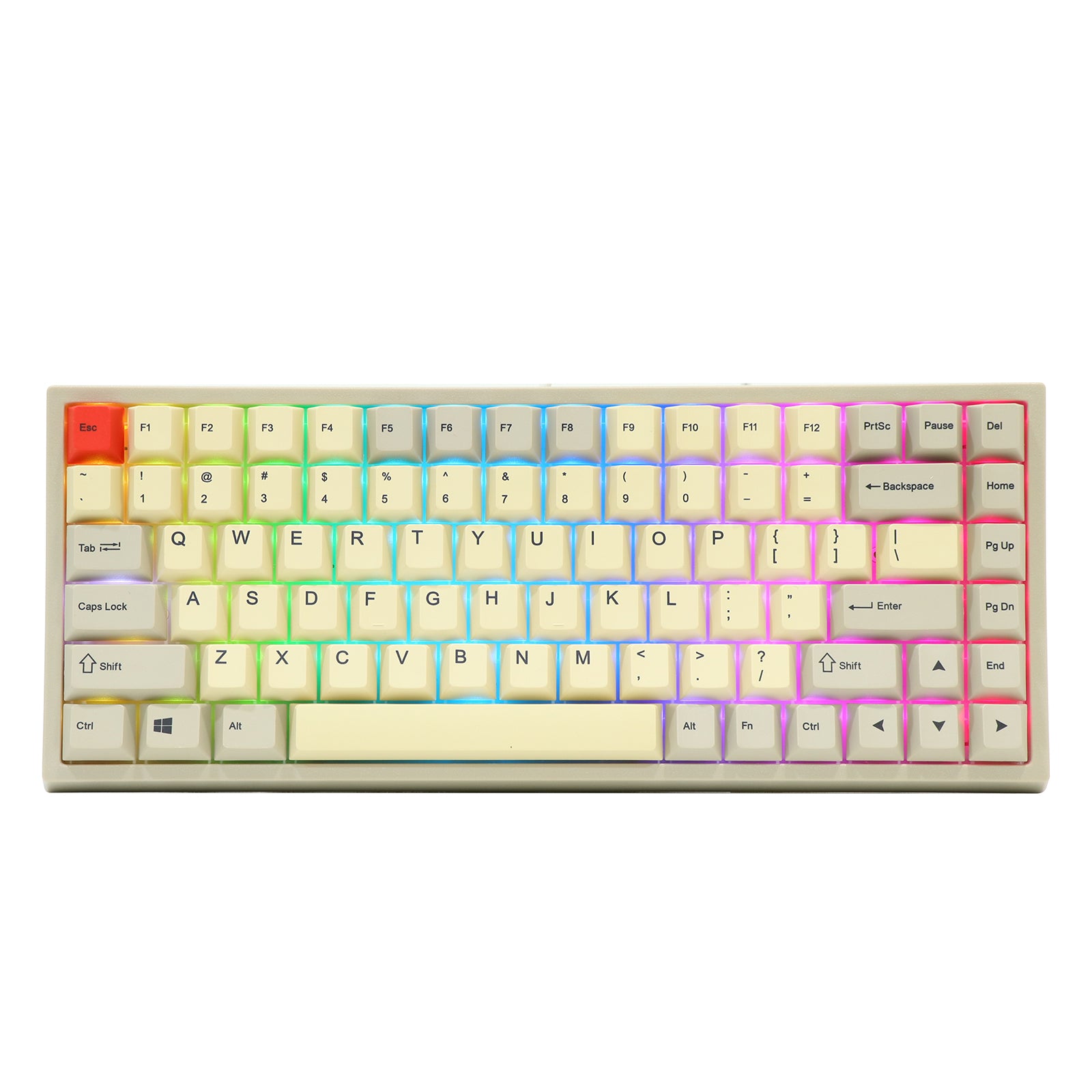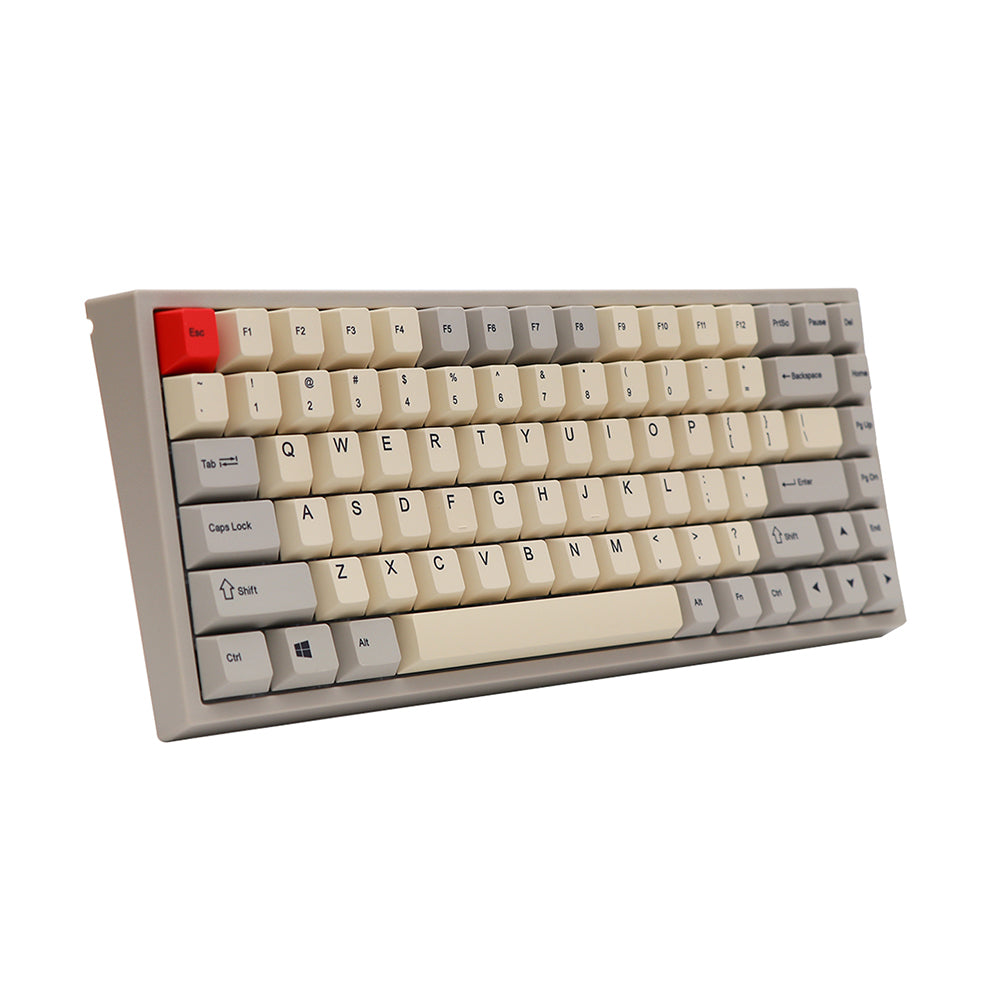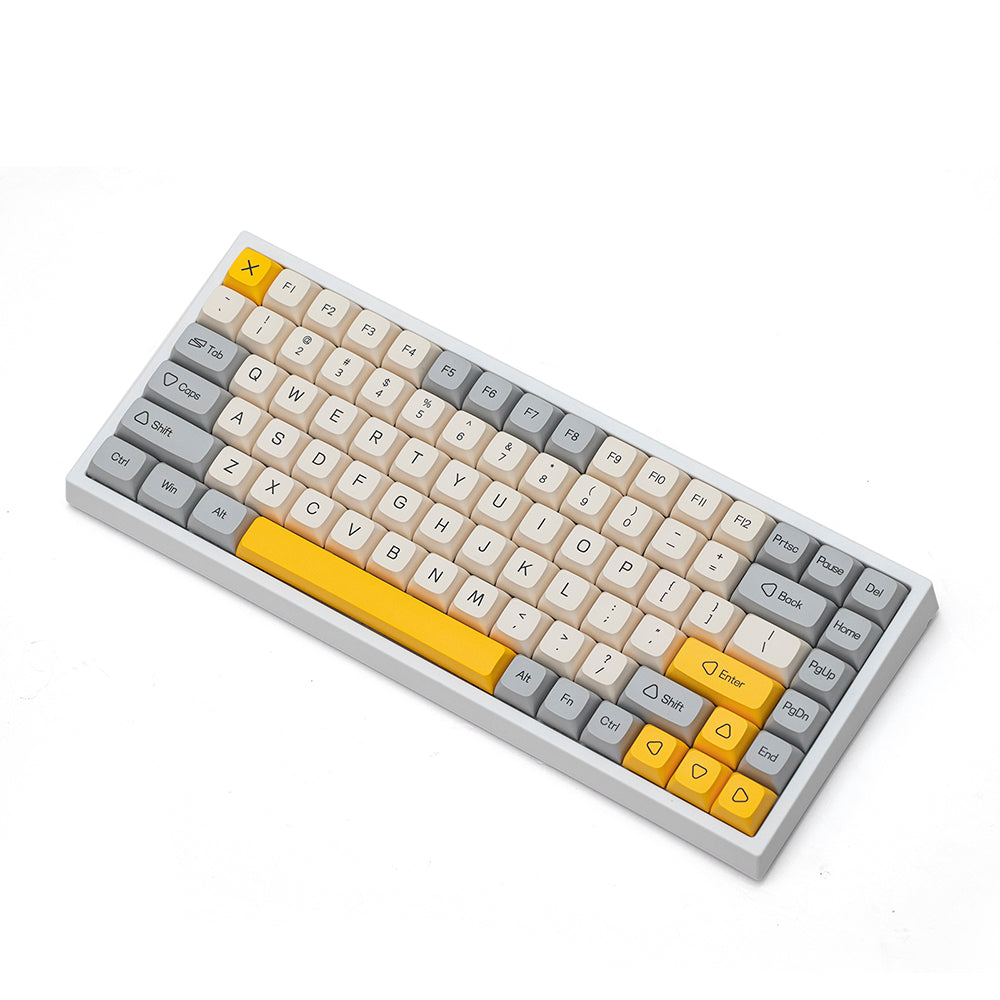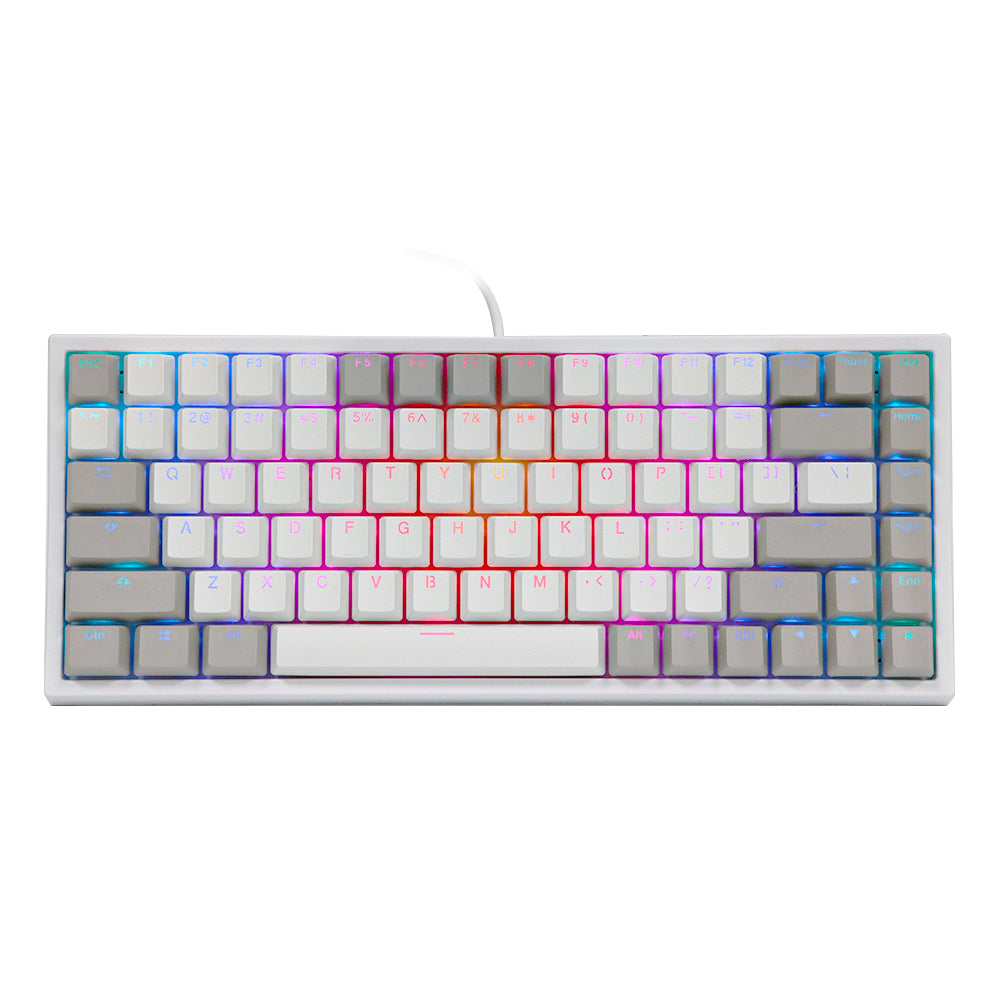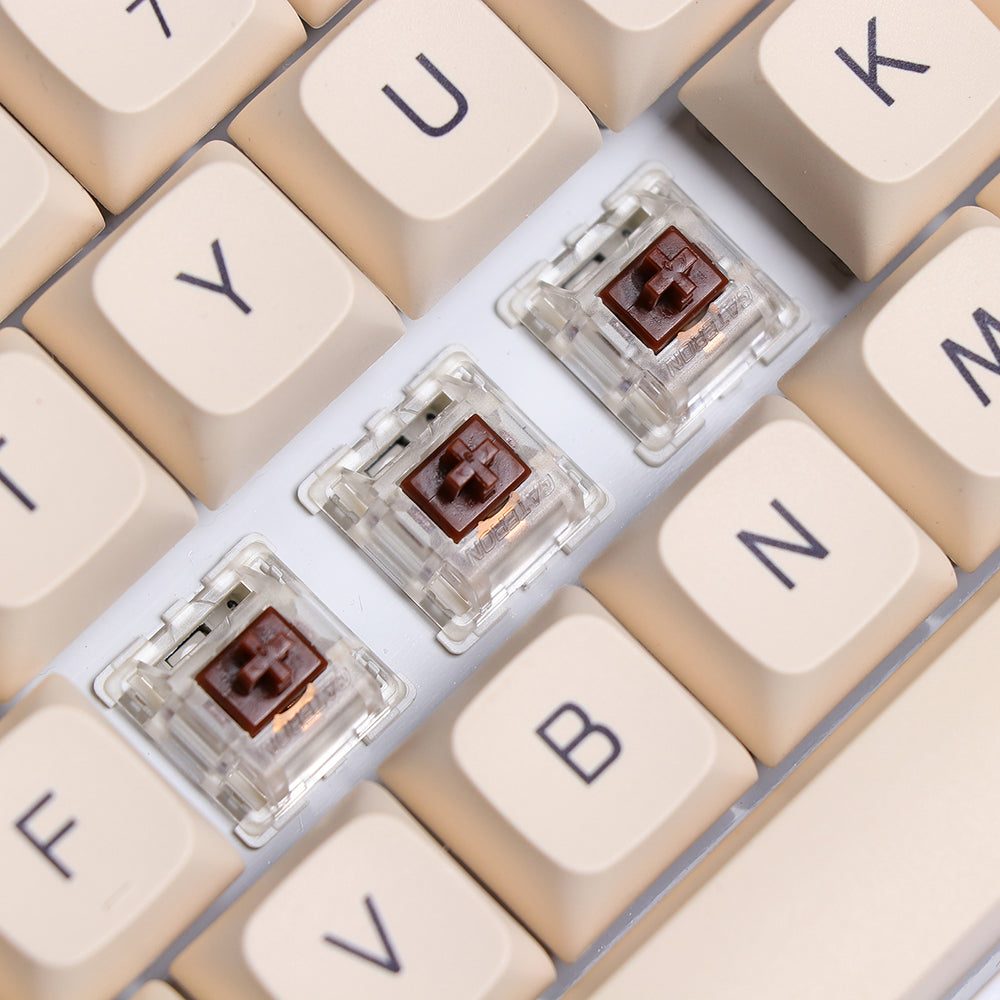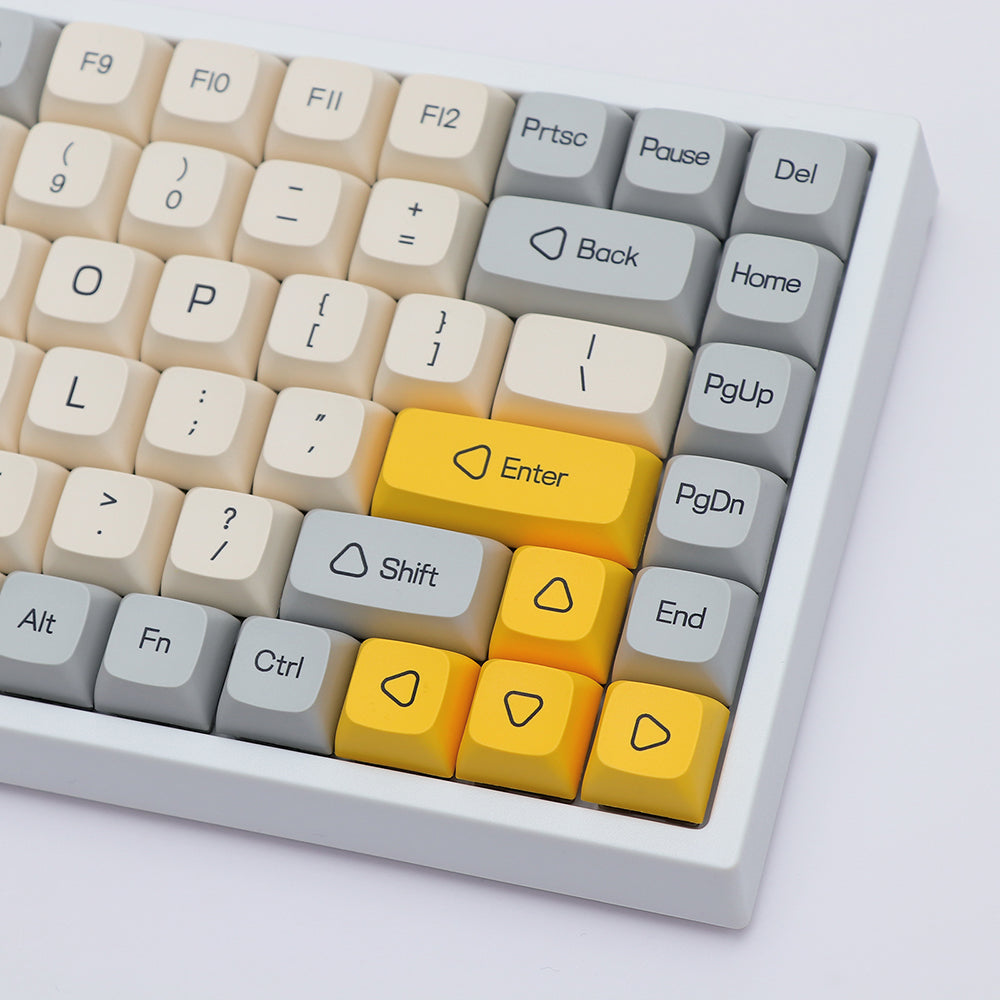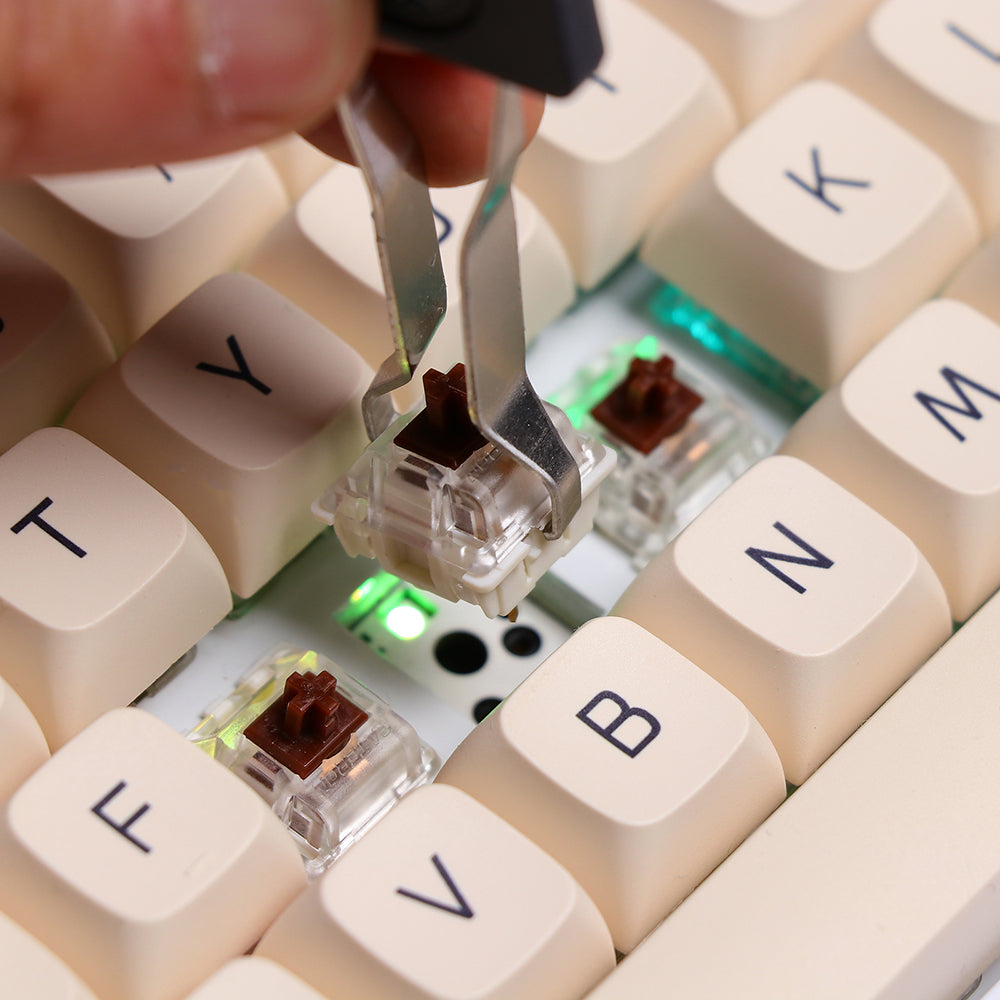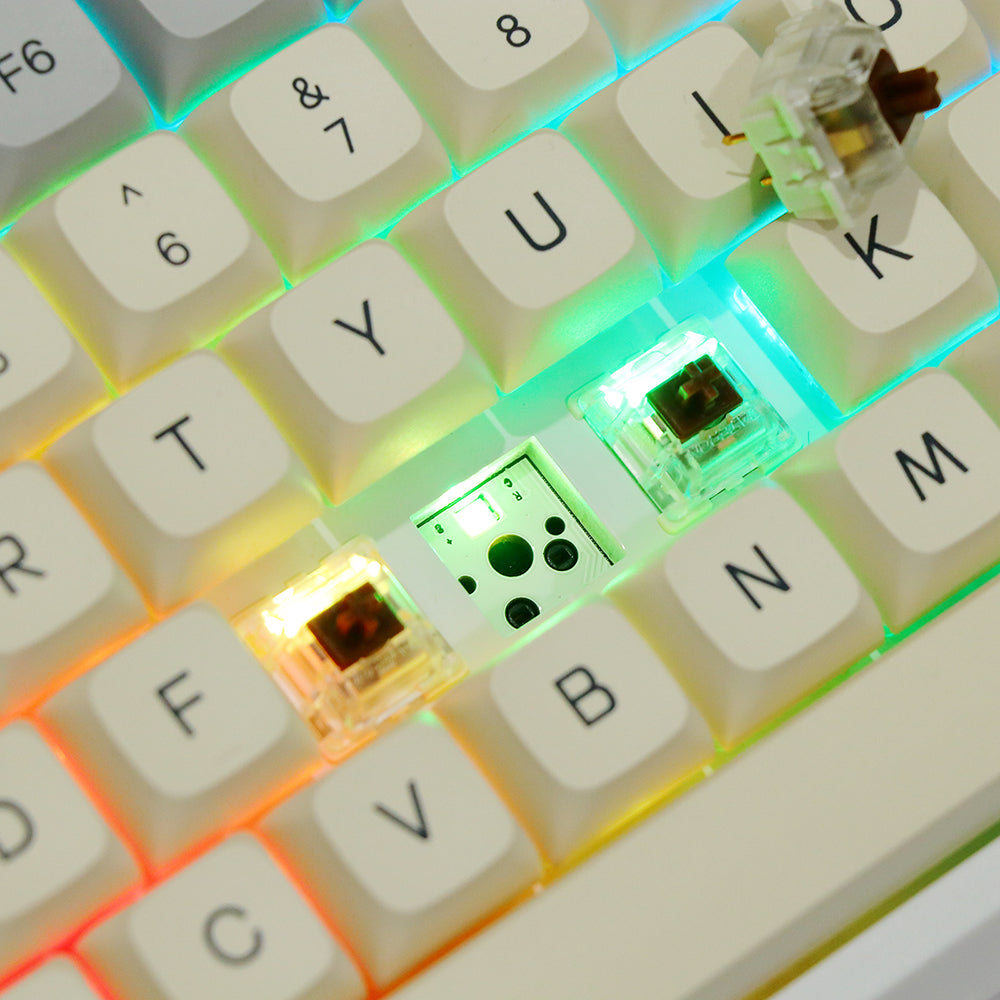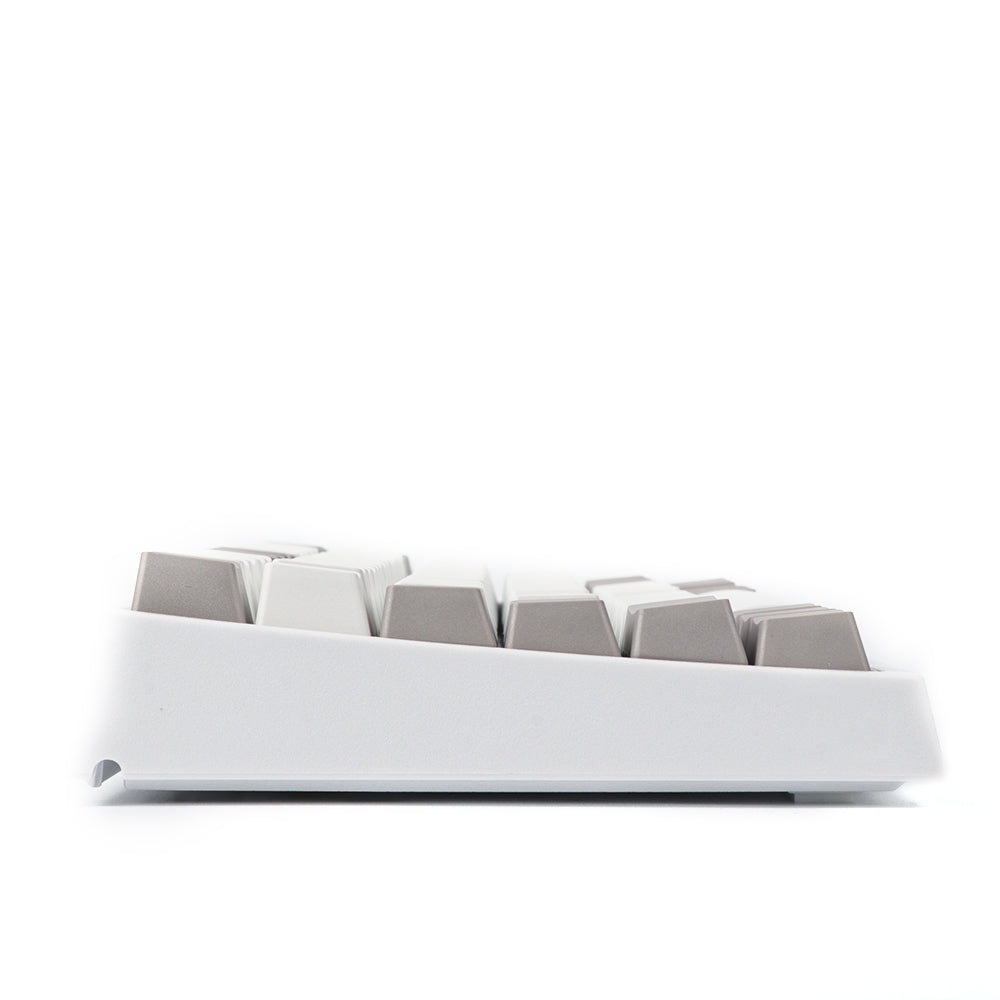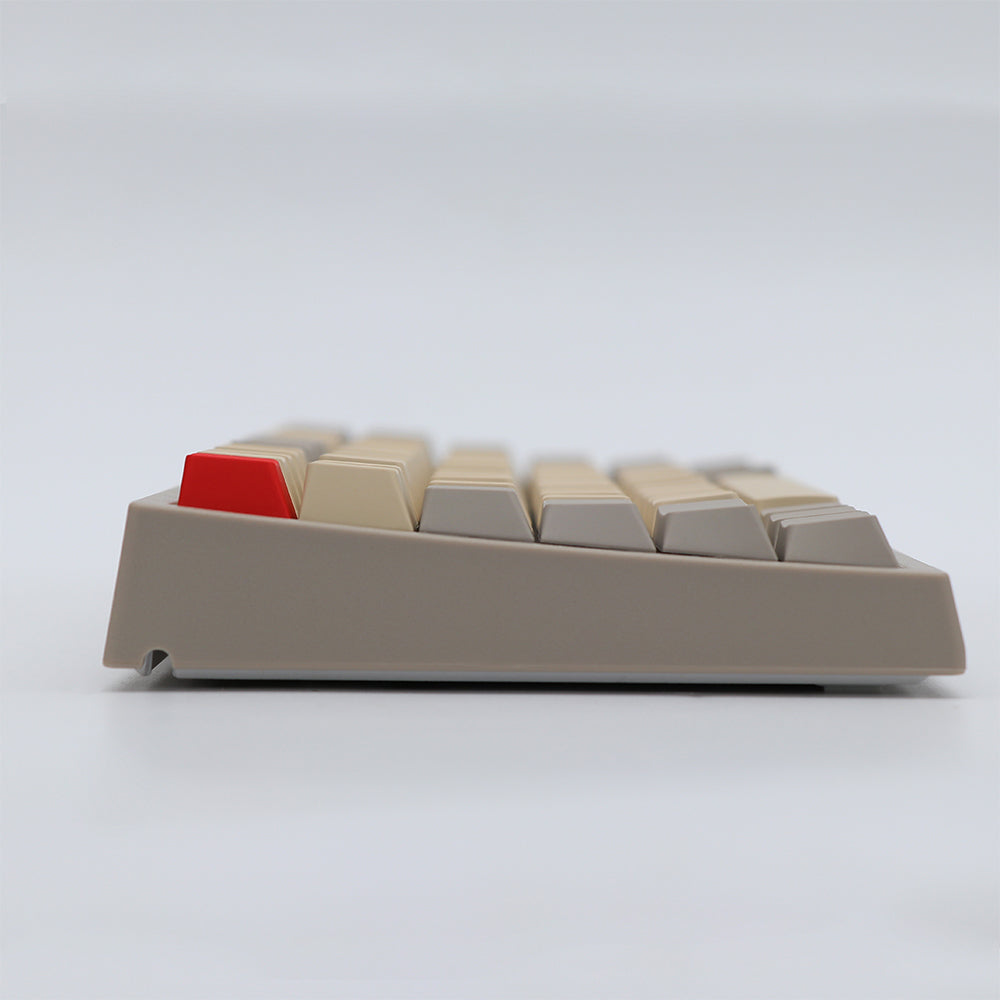 75% 84-Key RGB Hotswap Wired Mechanical Gaming Keyboard
Preordered Items will be available for shipping in 15 business days after purchase
Hotswappable Gateron Switch
84 Keys Compact Mechanical Keyboard
Ergonomics and NKRO
12 RGB Effects and 7 Single Color Available
PBT Dye-subbed Keycaps for Mac/Win/Gamers
Sale price
$68.00
Regular price
$85.00
Free standard shipping to most countries
Enjoy free shipping to most countries*. Please refer to our
shipping FAQ
to see if you apply.
Covid-19 Shipping Delay Notice
Shipping may be delayed due to covid-19 depending on your country regulations.
Hotswappable Gateron Switch
The EP84 keyboard is hot-swappable which is a rare feature among mechanical keyboards, this means you can easily change out your mechanical switches for a different type, without any soldering or effort. Want a different typing feel or sound? Simply change out the switches, and you can have a completely different tactile experience! This also extends the lifespan of the keyboard as you can easily switch out the components without throwing out the entire keyboard.
75% 84 Keys Compact Mechanical Keyboard
The EPOMAKER EP84 houses 84-key which is one of the most sought after in the world of mechanical keyboards. Why? It houses a full set numbers, function keys, and arrows—all packed into a form factor that wastes not a smidge of space.
Dye-subbed PBT Keycaps
We chose to go with a top-grade PBT thermal sublimation keycaps. It's often considered as the top choice for keycap materials, even over ABS keycaps, as PBT is much more durable, oil-resistant (won't get shiny over time like ABS), and stays true to color longer. Our keycaps are also abrasion-resistant, waterproof, and dust resistant to keep your keyboard lasting longer - even for the daily on-the-go lifestyle.
Ergonomics and NKRO
The keycap form was developed for a more ergonomic and comfortable typing experience, with a smooth curvature that perfectly fits the shape of each finger. Meantime for the fastest typists, it's N-key rollover too. This means that no matter how fast you type, your keyboard will register each press. Depending on your desired feel, we've got you covered in the switch department.
12 RGB Effects and 7 Single Color Available
The EP84 features RGB lighting with 12 effects and 7 single colors available. Simply connect the keyboard using the USB cable to access effects. Enjoy a more immersive and colorful typing and gaming experience.
Keys Instruction
FN+ESC=constant light on mode
FN+F1=my computer
FN+F2=web page
FN+F3=calculator
FN+F4=media player
FN+F5=previous track
FN+F6=next tack
FN+F7=pause/play
FN+F8=stop
FN+F9=mute
FN+F10=volume down
FN+F11=volume up
FN+F12=keyboard lock
FN+pause=preset light effects
Technical Specifications
Back Light
12 effects+7 single colors
Compatibility
Windows, Mac, etc
Connection
Type-C to USB detachable, plug and play
Switch
Gateron (3/5-pin Hot swappable)
Working Voltage
5V ≤ 500mA
Dimension
319.4mm * 132.7mm * 37.3mm
Inside the box
Keyboard
Type-C Cable
Instruction Manual
Excellent keyboard
Bought 2 and they both came a little defected, but the support sent me free replacement parts
Build is kind of cheap
So the build is very nice sounding and feeling ,but I have a little bit of an issue. The board itself is warped and did not fit in the keyboard case. The board is not screwed or set in anyway into its casing so I can just take it right out of the case.
Dear Customer,
Thank you for your review. We are sorry for not bringing you a happy purchasing experience.
Please don't worry, we will be fully responsible for it.
In order to solve your problem in a better way, our team has contacted you through support@epomaker.com, we are looking forward to your reply.
Have a nice day!
Best Regards,
Epomaker Team
Good stuff
Happy with the product. Big thumbs up!
Amazing and beautiful
I just went from a full size to a 75% so it'll be a little adjusting to but oh my goodness i love this keyboard. Its the perfect size on my desk and the red switches are just immaculate to listen to. It did take about 11 days to get here since they ship from China, but it was well worth the wait in my opinion.
lost in transit and still not here
as the title says my order was lost in transit and my replacement has still not arrived
Dear Customer,
Thank you for your review. We are sorry for not bringing you a happy purchasing experience.
We have sent the replacement to you as soon as possible, and it is in normal transit, hope that you can receive it and enjoy it this time.
Have a nice day!
Best Regards,
Epomaker Team
Join us on Instagram
Join our community in Instagram to keep up to date with our news, product releases, sales and giveaways!