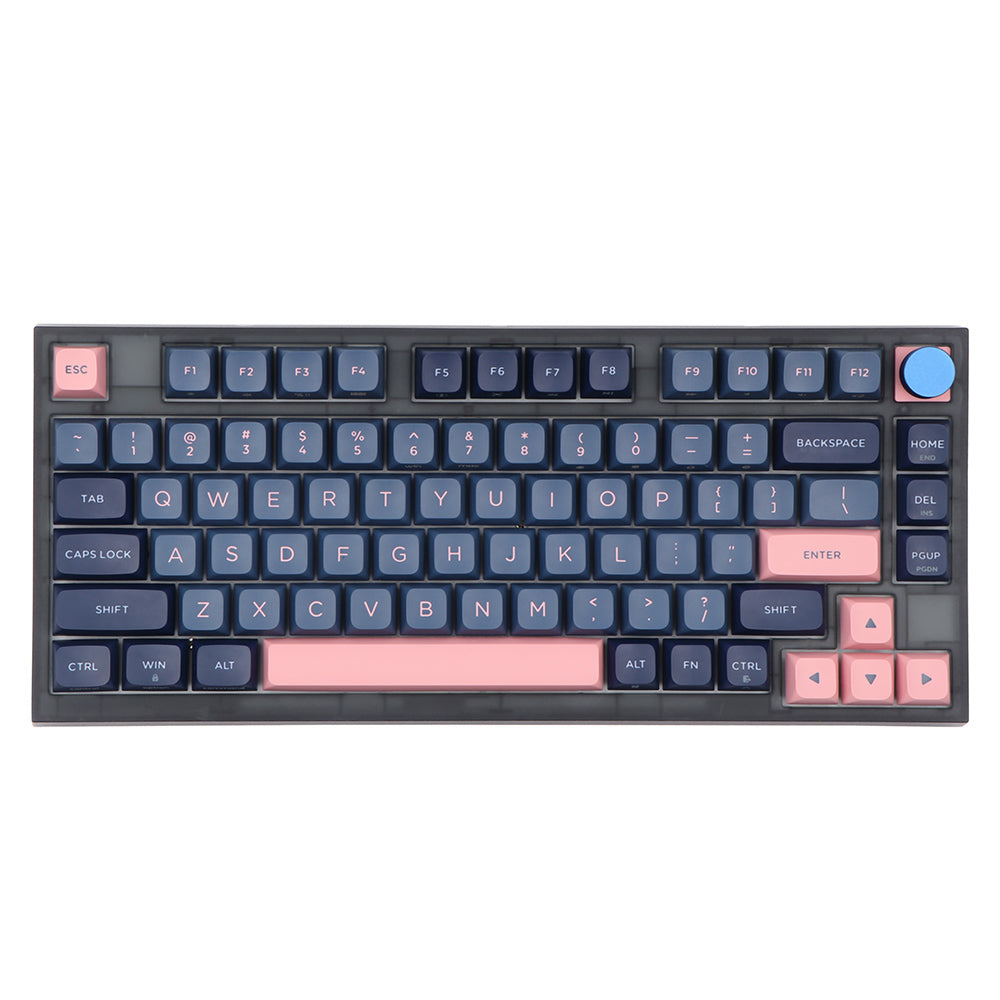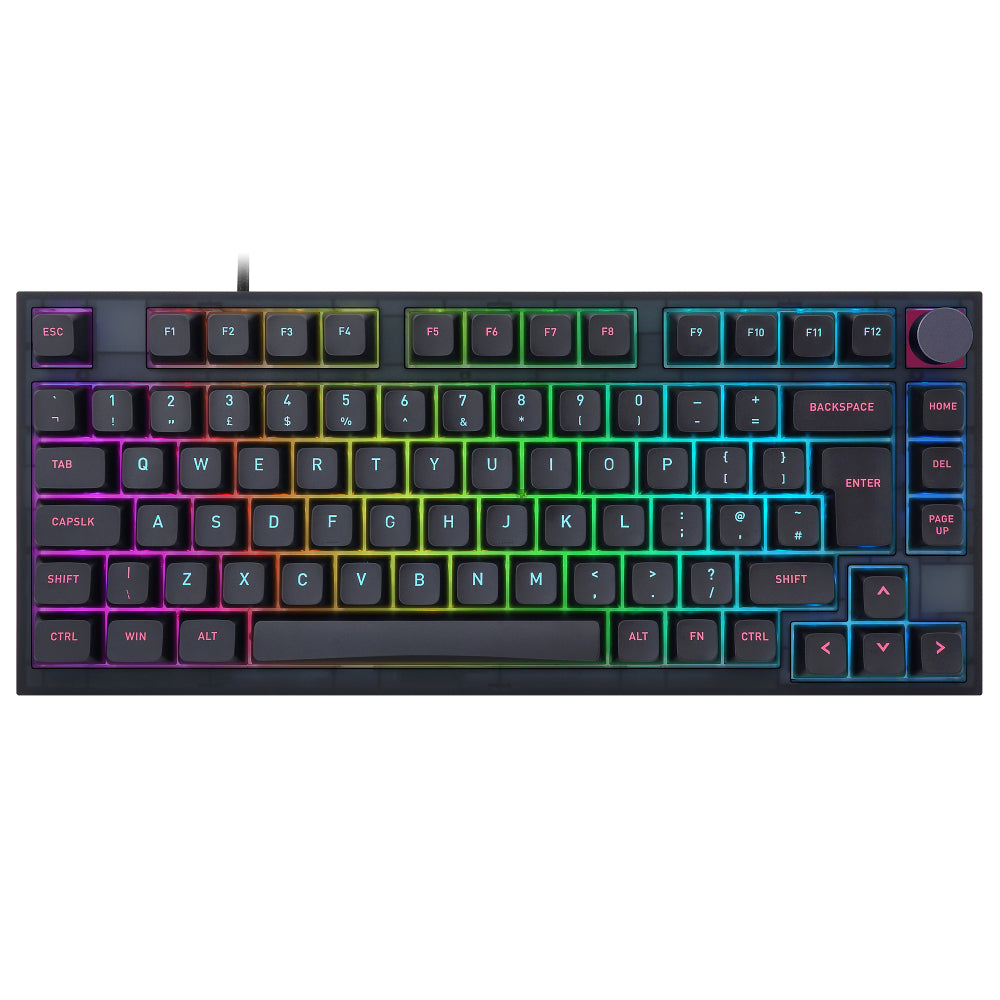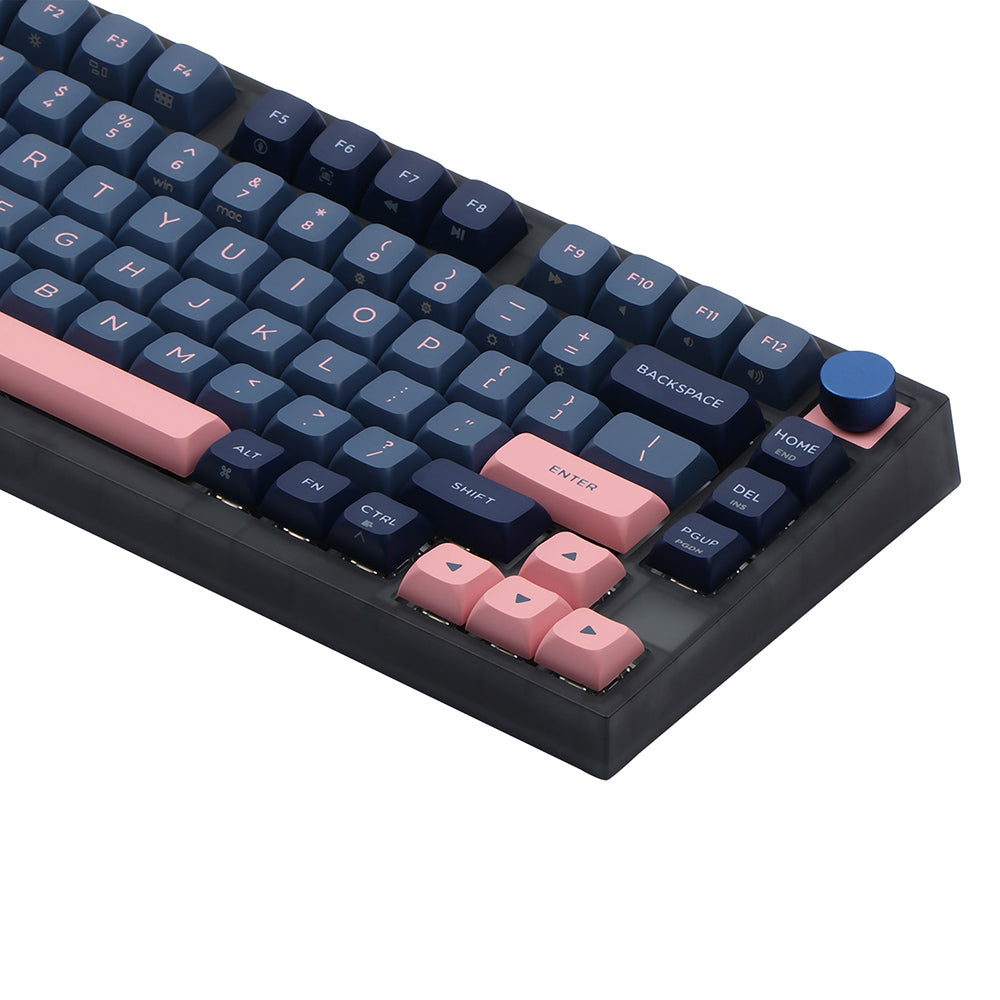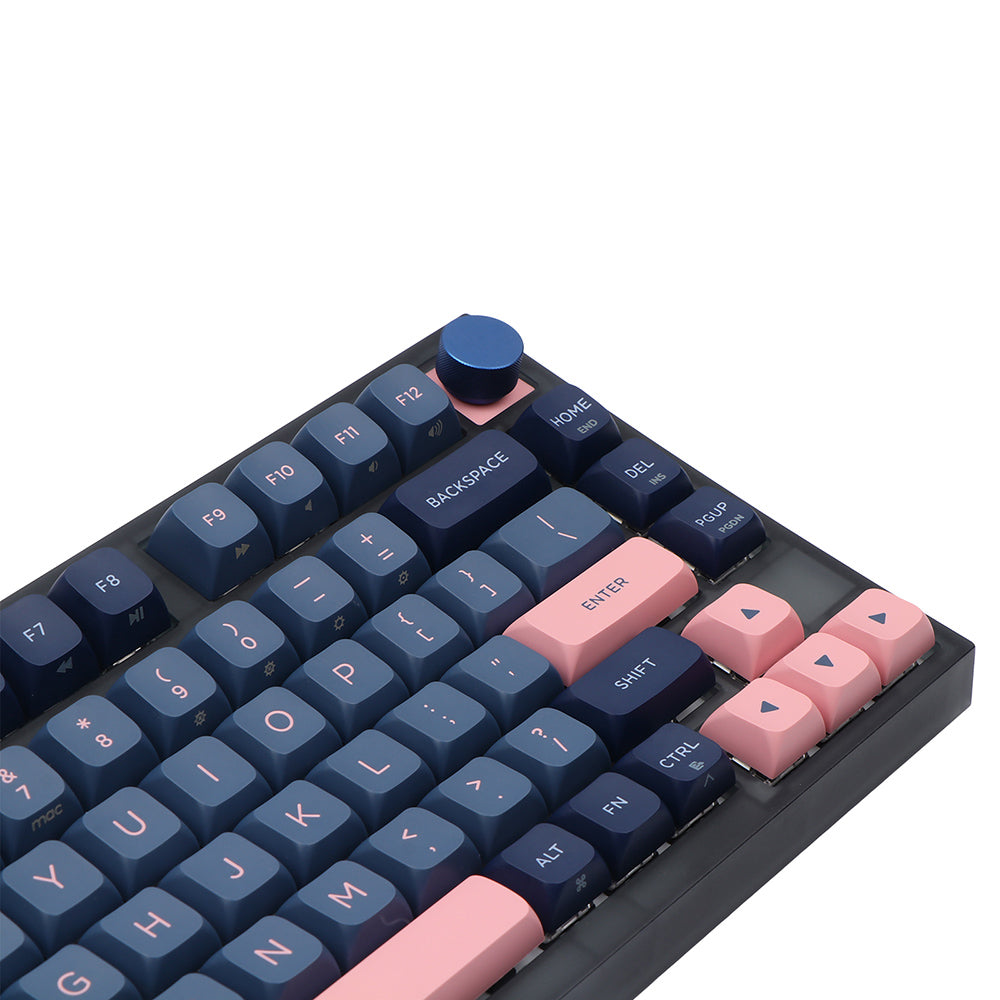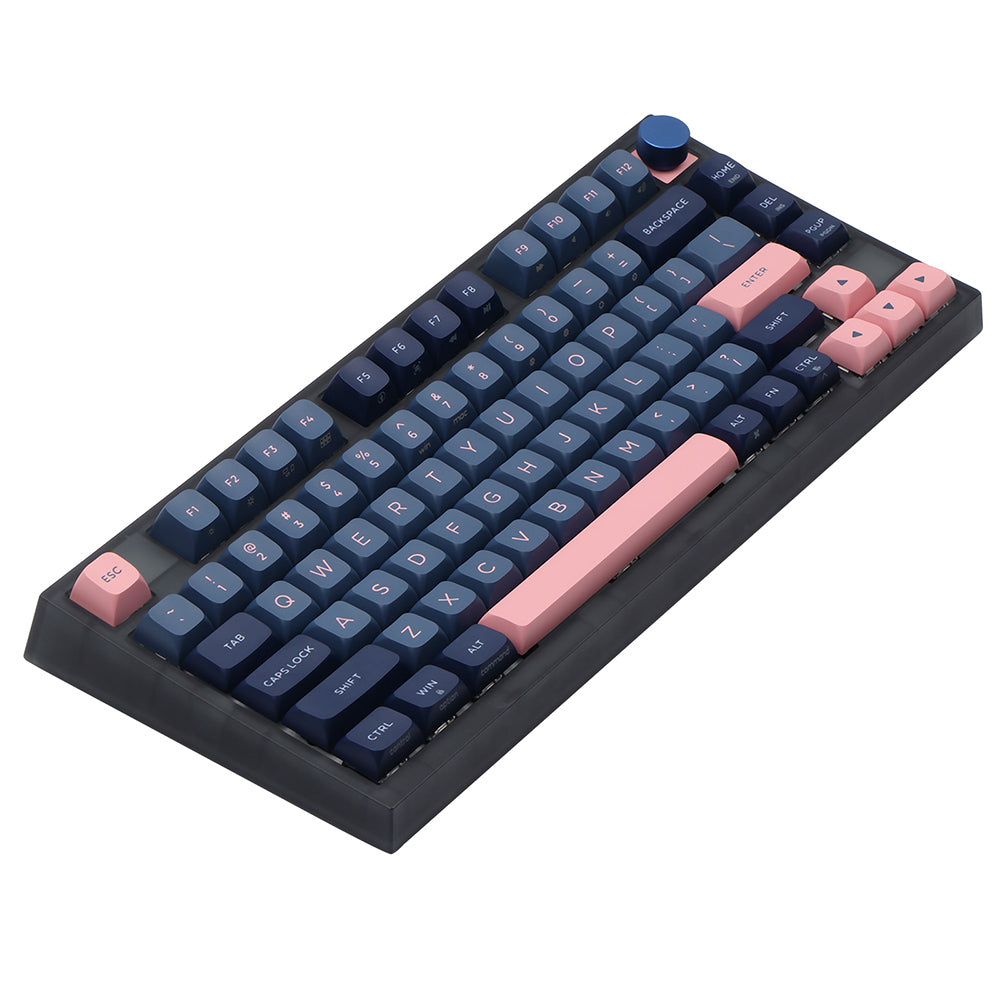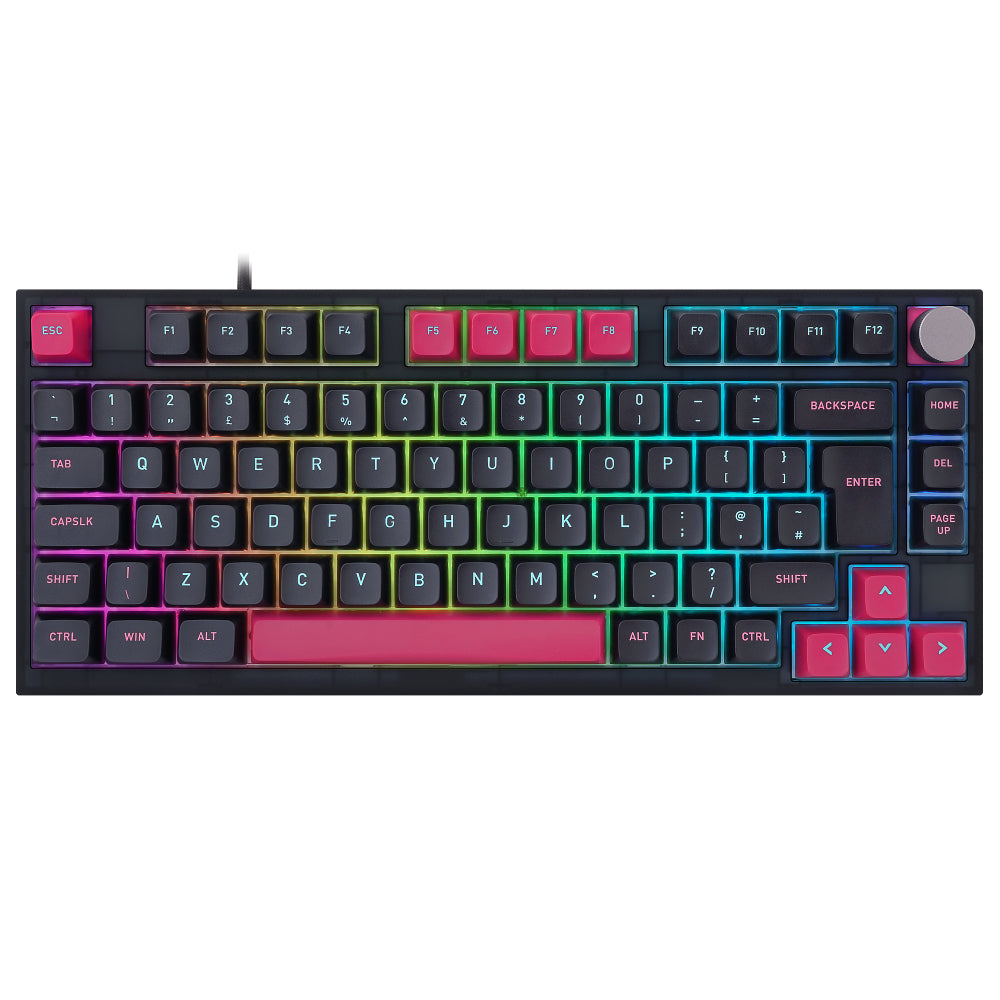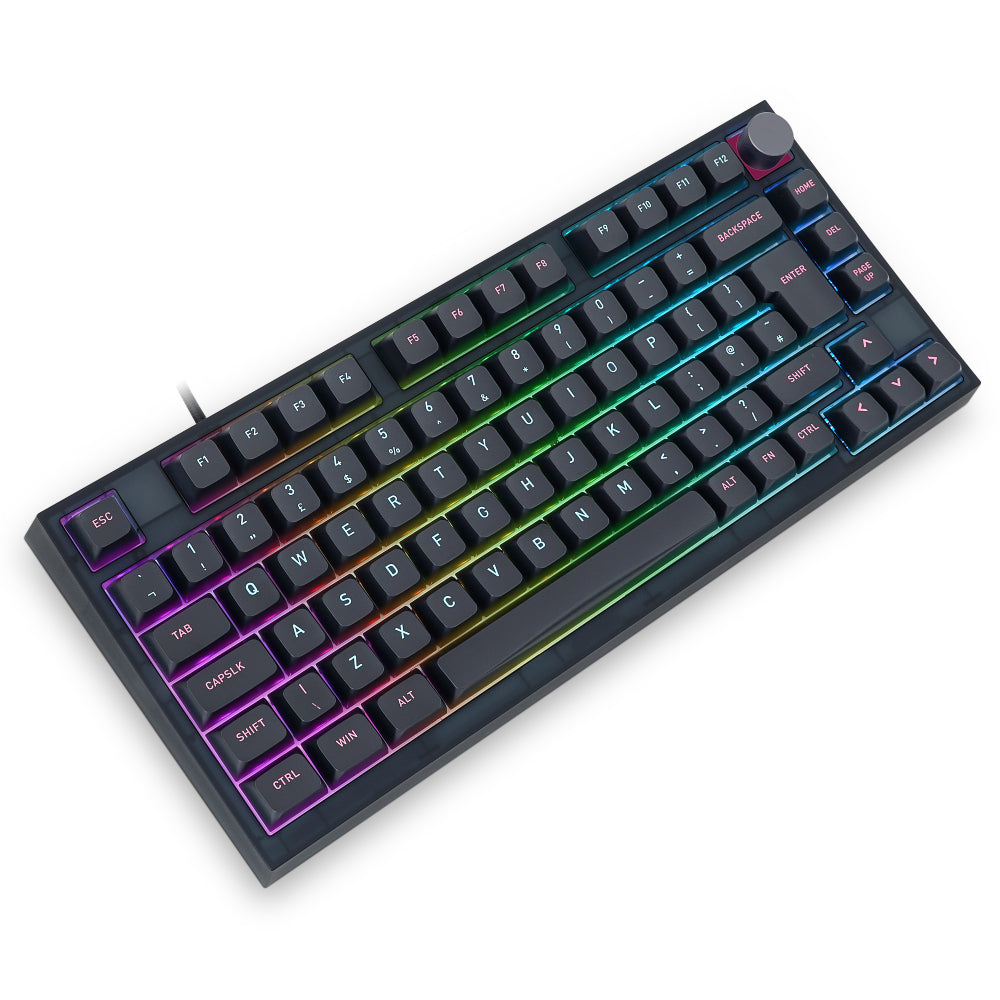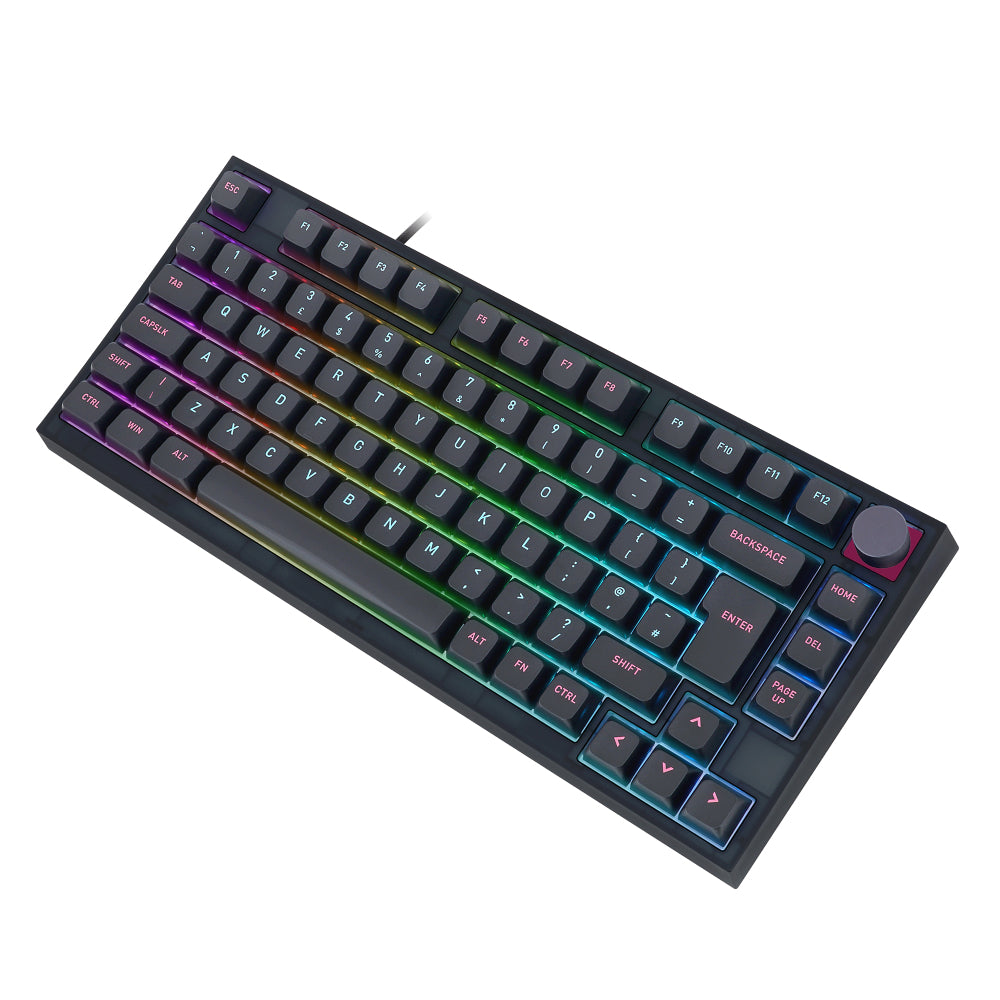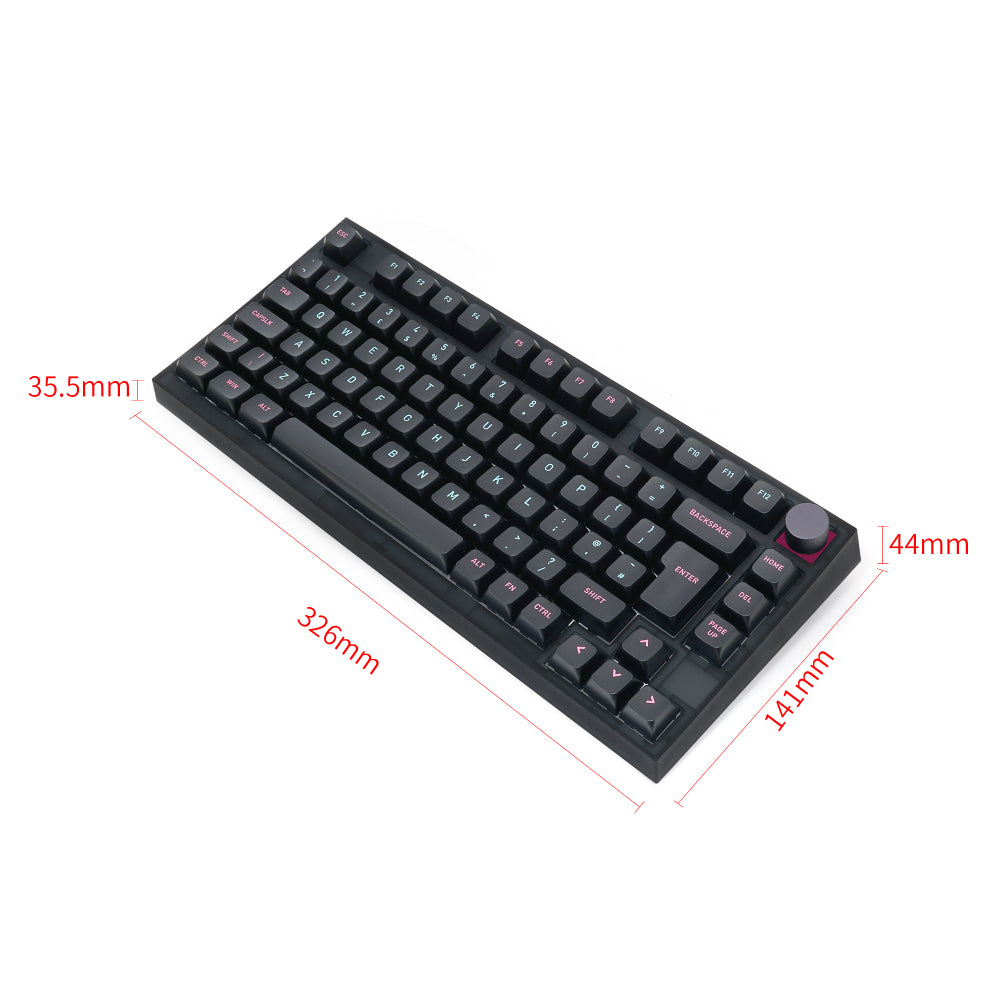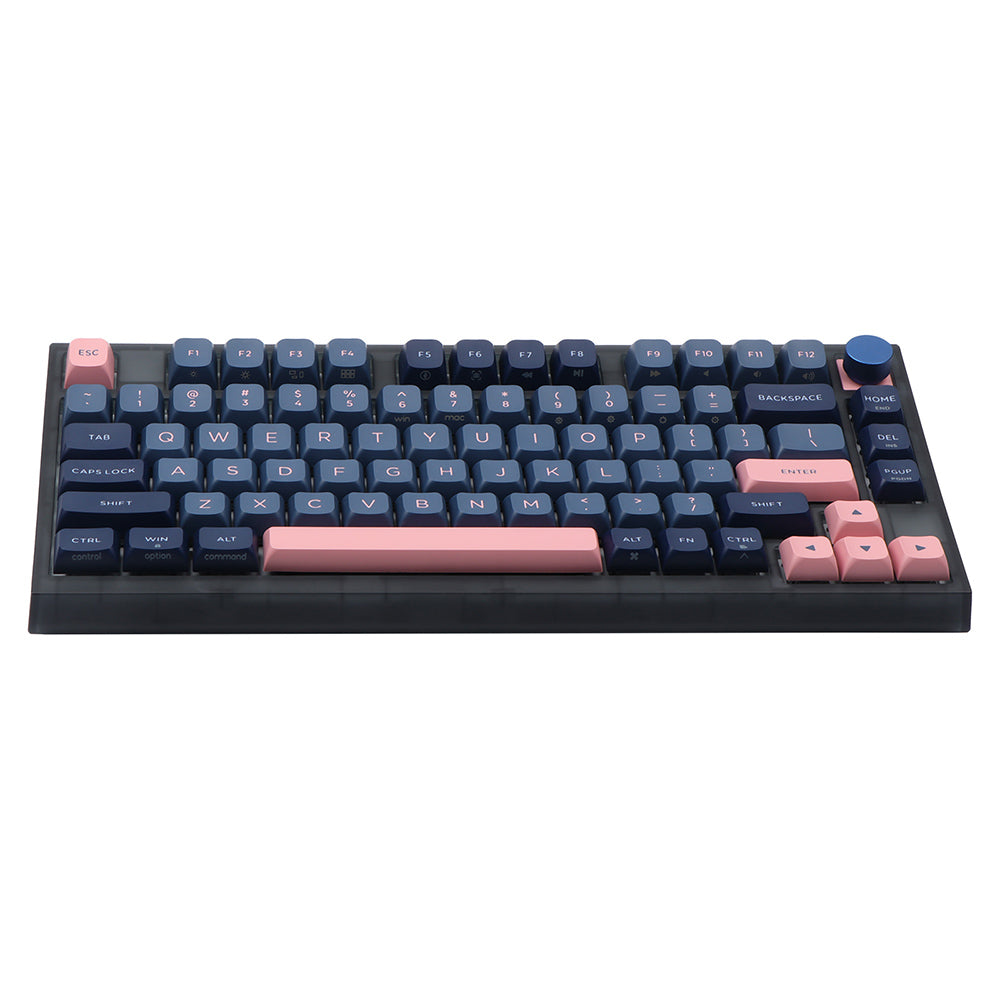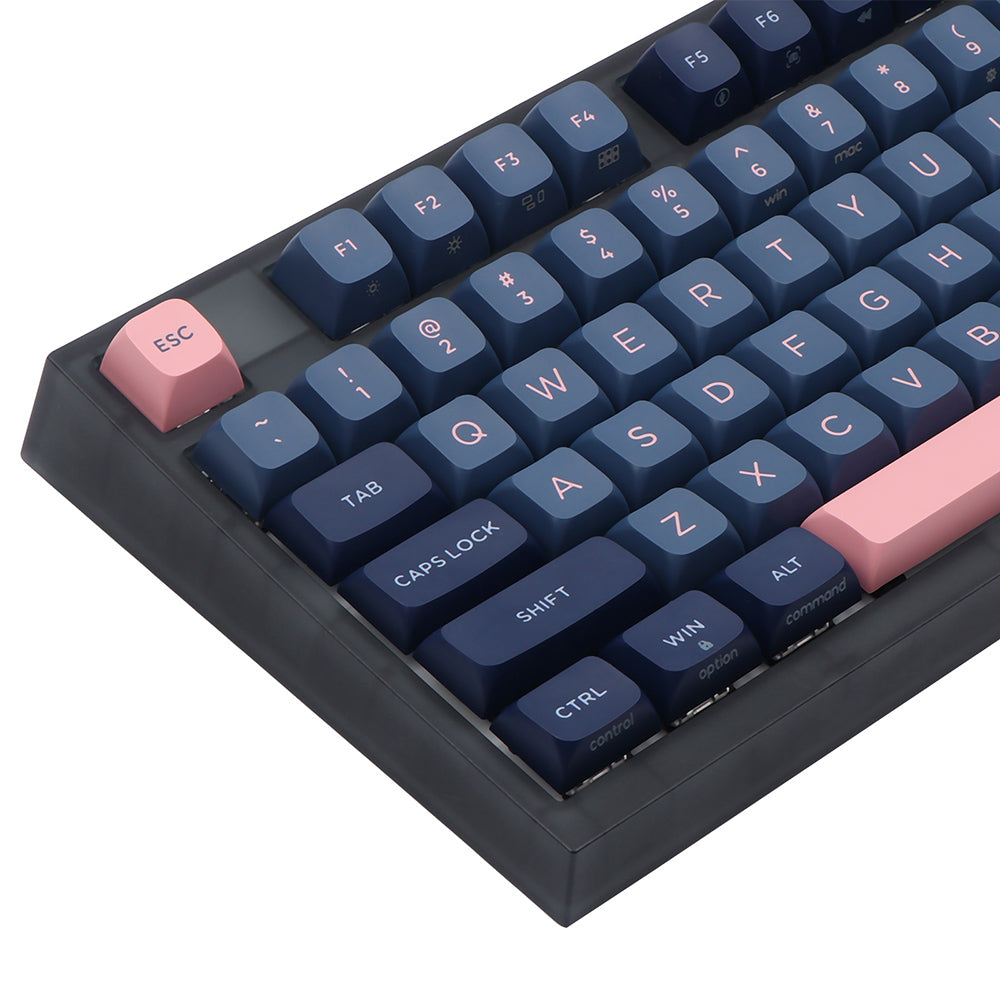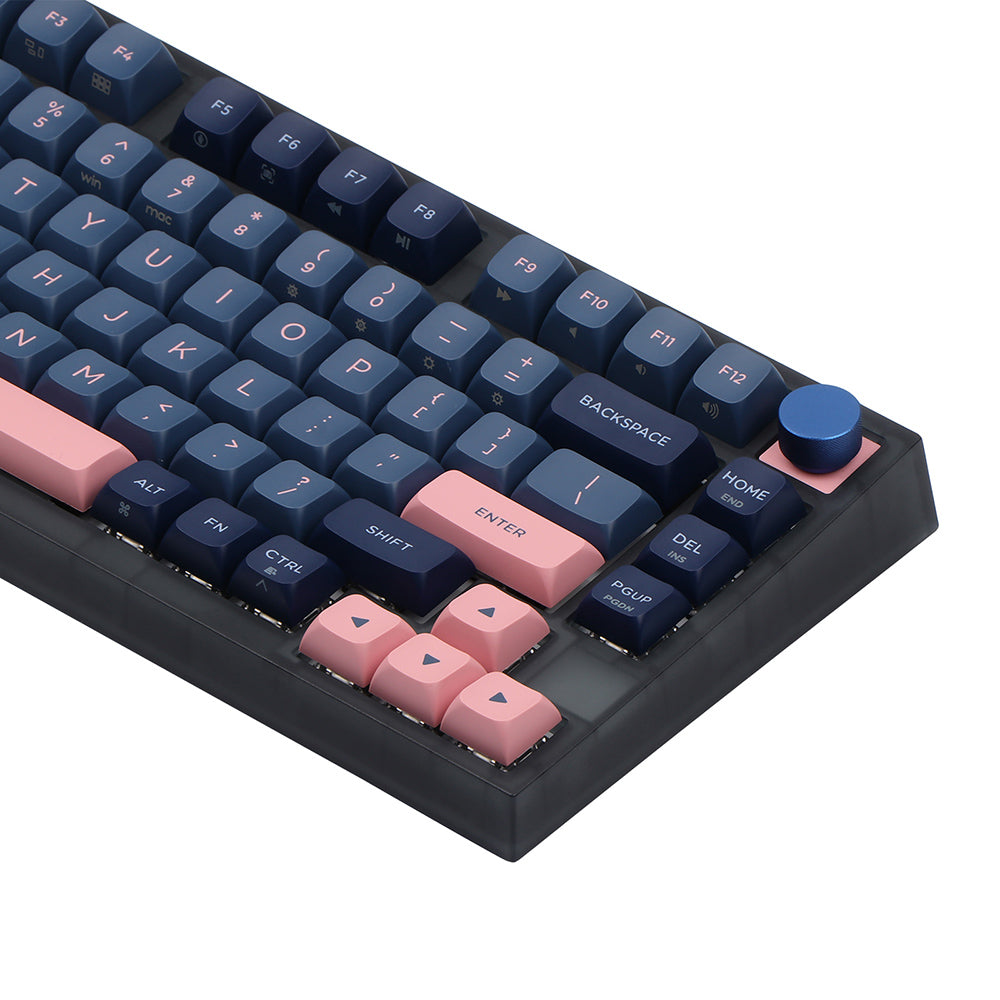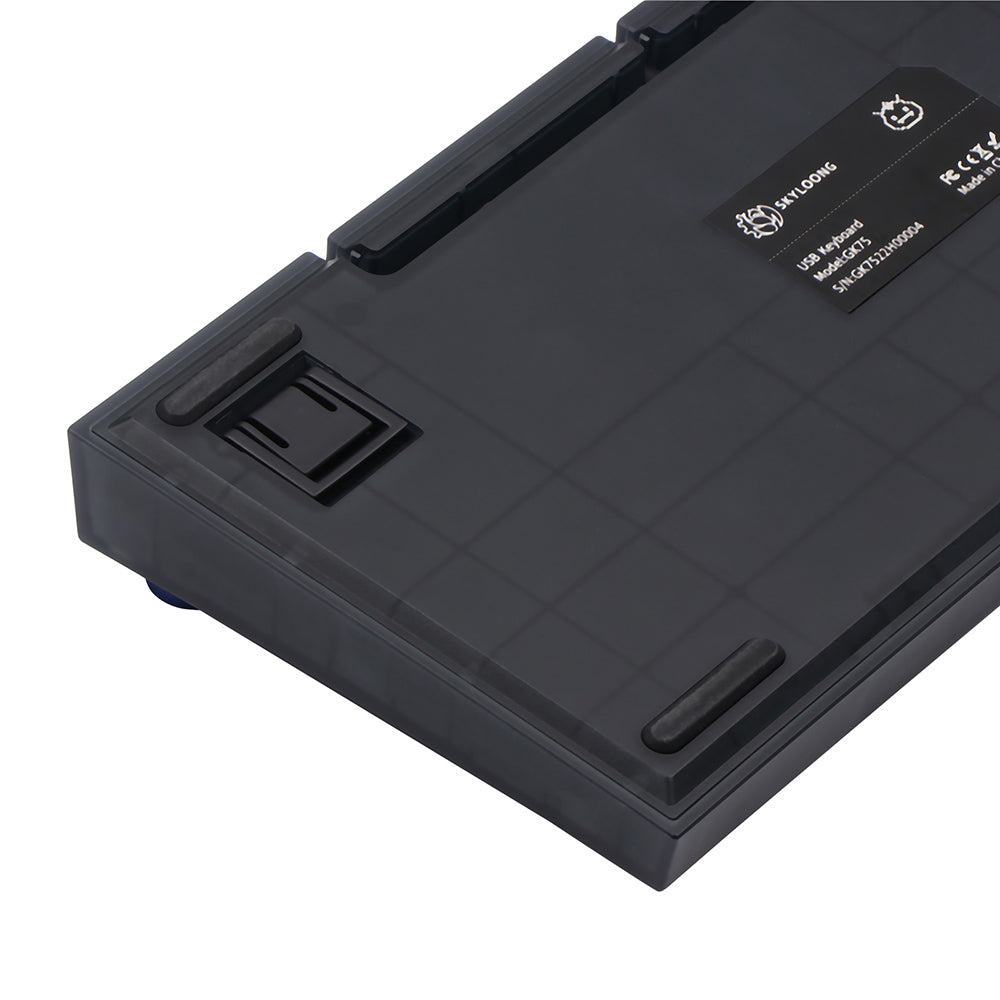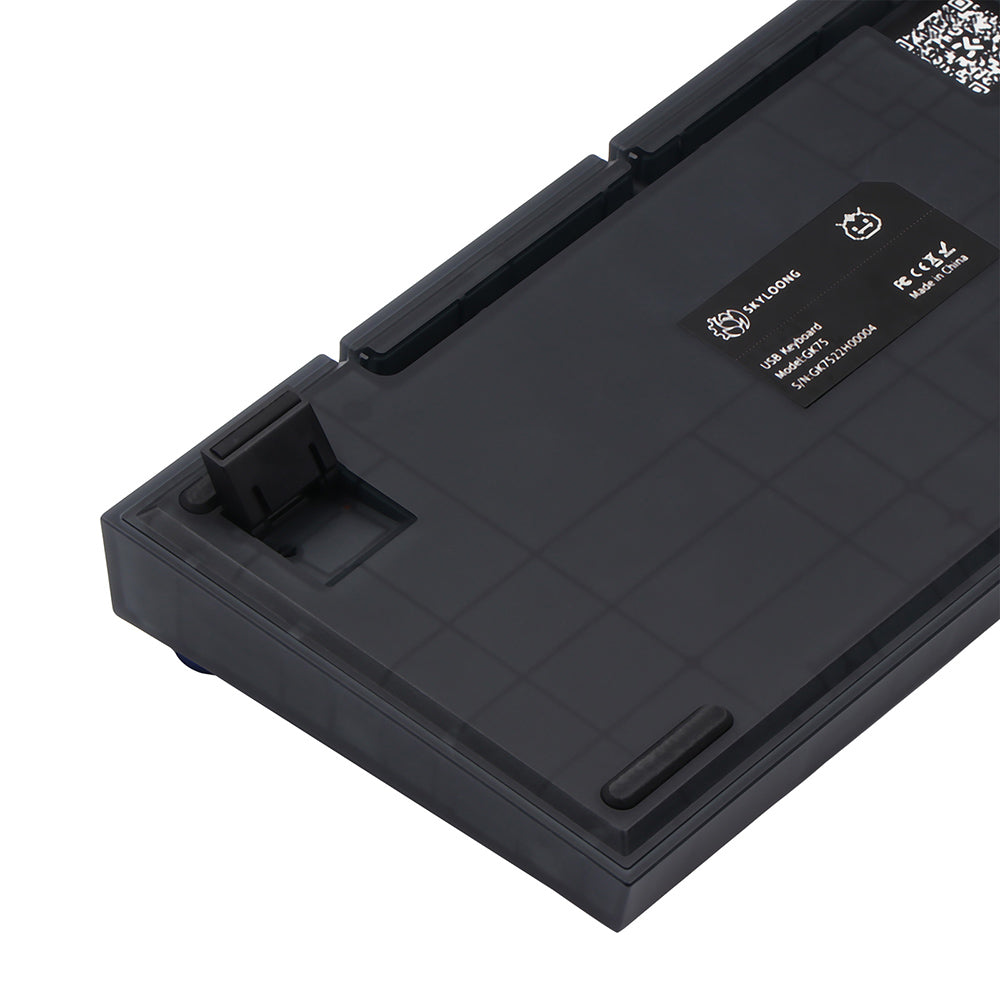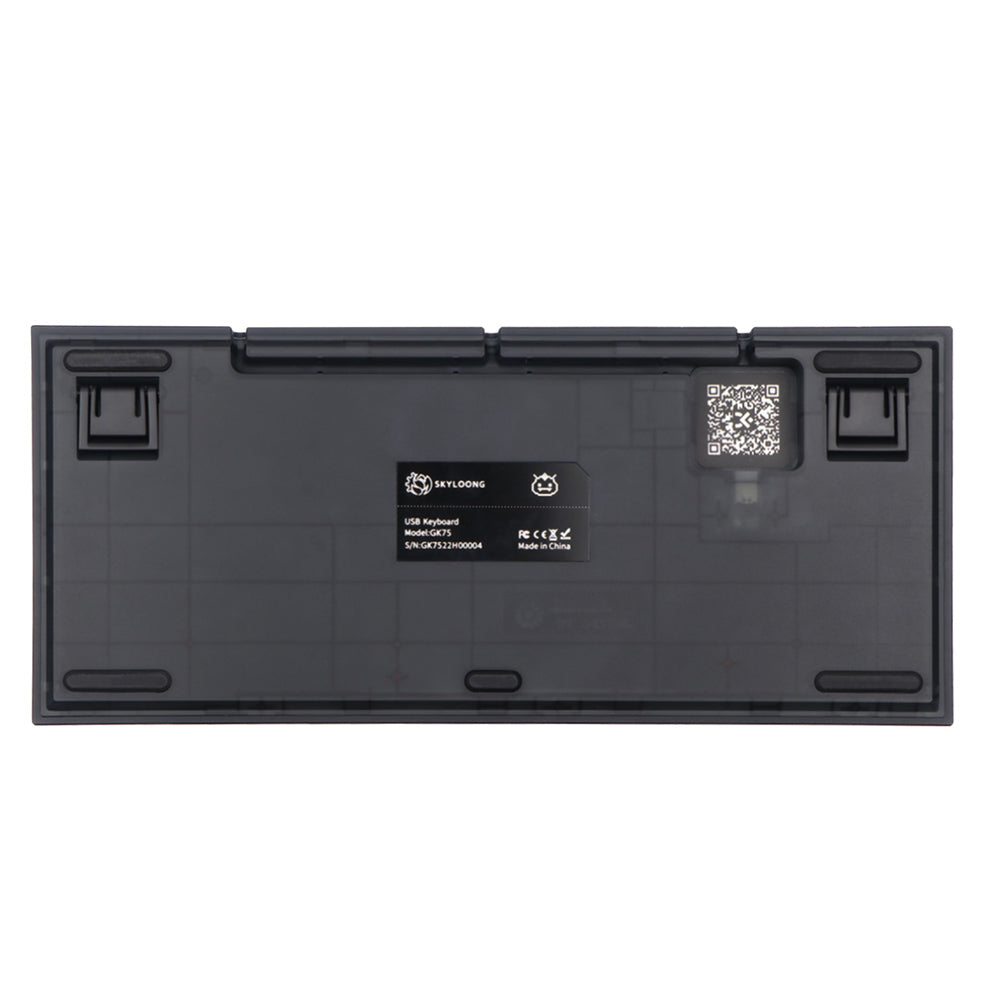 75% Gasket-like Mount Wired Hot Swappable Programmable Keyboard
Preorders will be shipped in two weeks after purchased
ANSI layout, 75% Hotswap Keyboard with a Rotary Knob
Innovative Shallow Gasket-Mounted & Bottom Foam
Gateron Optical Switches
Programmable & Compatible with Win/Mac OS
Note: The ANSI version is with blue backlights (not RGB); the ISO version is with RGB backlights.
Sale price
$59.99
Regular price
$59.99
Free standard shipping to most countries
Enjoy free shipping to most countries*. Please refer to our
shipping FAQ
to see if you apply.
Covid-19 Shipping Delay Notice
Shipping may be delayed due to covid-19 depending on your country regulations.
75% Hotswap Keyboard with a Rotary Knob
Skyloong GK75 keyboard is equipped with hot swappable terminals, with which you can install optical switches directly without soldering. Being 75%, the keyboard turns the home clusters into one column of the commonly used home/delete/pgup keys, saving much space for the mouse. Adding a rotary in the end of the F row, the keyboard can fulfill changing volume by simply rotating left and right.
Note: Hotswappable with 1-pin optical switches only. Not available for 3-pin & 5-pin mechanical switches.
Shallow Gasket-Mounted & Bottom Foam
To reach a top typing experience, we have adopted a creative Shallow Gasket design, which is the first innovative Shallow Gasket structure around the world that comes with an all-in-one silicone pad. Apart from eliminating the traditional design's drawback of lacking support on the main typing area, the Shallow Gasket silicone pad can cushion the shock under every keystroke by being inserted in between the PCB board and the plate. The keyboard also contain a foam at the bottom layer to reduce hallow sounds, as well as enhancing the feeling of typing stokes.
Gateron Optical Switches
The Gateron optical switches are 1-pin switches. Unlike the traditional mechanical switches, the optical switches are triggered by laser though the contact point. In this way, they can last longer than general mechanical switches. Without the metal pins, the Gateron optical switches can present better sounds and pro-long life span. With the keyboard of GK75, there are linear reds, yellows and blacks as well as tactile browns for choosing.
High-quality Keycaps in GK5 Profile
The GK75 ANSI keyboard adopt the PBT material for keycaps, which is proved to be sturdy and oil-proof even after long time use. By the unique GK5 profile, the keycaps can keep the typing angle ergonomic and also fit the north-facing LEDs without any interference. The ISO version comes with ABS double-shot keycaps and extra keycaps for replacement.
Programmable & Compatible with Win/Mac OS
The GK75 keyboard is designed for compatible with both Win and Mac OS. With the software, you can create macros and remap the keys and even the knob freely. The built-in flash memory makes sure to save the setting at offline mode. No worries of losing it.
Technical Specifications
Layout
75%, 80 Keys + 1 Knob
Switch
Gateron optical switches
Keycap Material
PBT for ANSI
ABS & for ISO
Keycap Profile
GK5 Profile for blue-pink keycaps
GK6 Profile for black-pink keycaps
Mount Type
Gasket-like Mount
Hot-swap
Yes, optical switches only
Stabilizer Type
Plate-mounted
Backlit
Single-color light only
Connectivity
Detachable Type-C interface
Inside the box
Keyboard
Instrusction Manual
Type-C Cable
Keycap-switch Puller
Very good but weak rgb
Overall, really good quality, slightly louder than expected, and since its a custom, Im kind of sad that the CTRL is square-shaped, cause I cant replace all keycaps with translucent ones, that was the only real flaw I can point out. The rgb would look a lot more impressive if the keycaps, at least the letters were translucent, But they're not. (Obv, if you want that you just buy a keyboard that has it, that was my mistake) Overall tho Really Good keyboard, its steady, heavy and smooth, for a great price too.
Dear Customer,
Thank you for your review. We are sorry for not bringing you a happy purchasing experience.
Please don't worry, we will be fully responsible for it.
In order to solve your problem in a better way, our team has contacted you throught support@epomaker.com, we are looking forward to your reply.
Have a nice day!
Best Regards,
Epomaker Team
SKYLOONG GK75
It's a very good keyboard with an affordable price. The sound and colour is very nice. With the extra keycaps, it makes it even better. All in all, it's an amazing keyboard and I would recommend it. However, it took my a while to find where I should plug in the keyboard.
awesome keyboard
great feel, sound, etc. I had some trouble with the program at first, however i got it working pretty easily
Hasn't been delievered to me.
Saddened that it hasn't been delievered to me yet.
Join us on Instagram
Join our community in Instagram to keep up to date with our news, product releases, sales and giveaways!