Announcements
Epomaker Back-to-School Sales Event Announcement
by Freya Tong on Aug 31, 2021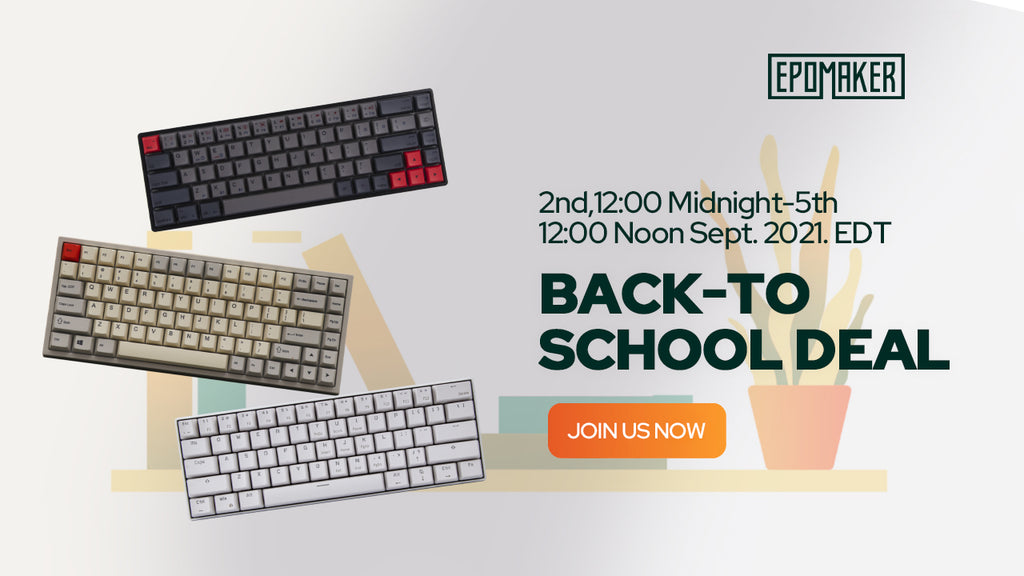 Dear Epomaker supporters,
A new school year has come! To celebrate the upcoming semester, we launch the Epomaker Back-to-School Sales Event. We wish you the best of luck in all of your future endeavors. Much love and blessings!
The sale event starts from 00:00 midnight 2nd Sept. to 12:00 noon 5th Sept. 2021 (EDT). 
 What's new in this event? Let's check it HERE!
Back-to-School Package
Special Package for a combination of SK61 keyboard and an Ajazz AJ390 mouse! Check it now!
5% OFF for Best Sellings
Apply the code EPOMAKER2021BacktoSchool to on the check-out page to gain a 5% off for your order!
 The code is limited to the following hot-sale items ONLY: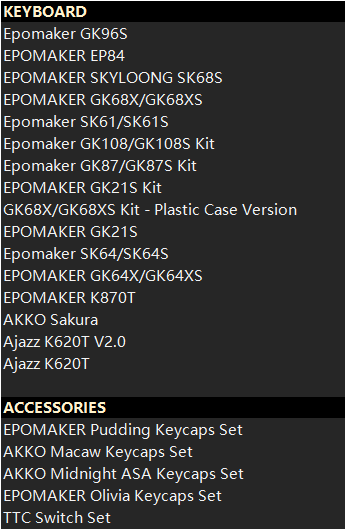 We thank you again for your unbound support and coordination all along, with the hope to share more interesting peripherals with you in the future! 
Have fun and good luck!
Epomaker Team
3 comments