Announcements
Full Hall Effect Game Controller Machenike G5 Pro Elevates Your Gaming Experience! Join Our Giveaway to Win a FREE One!
by marketing team on May 19, 2023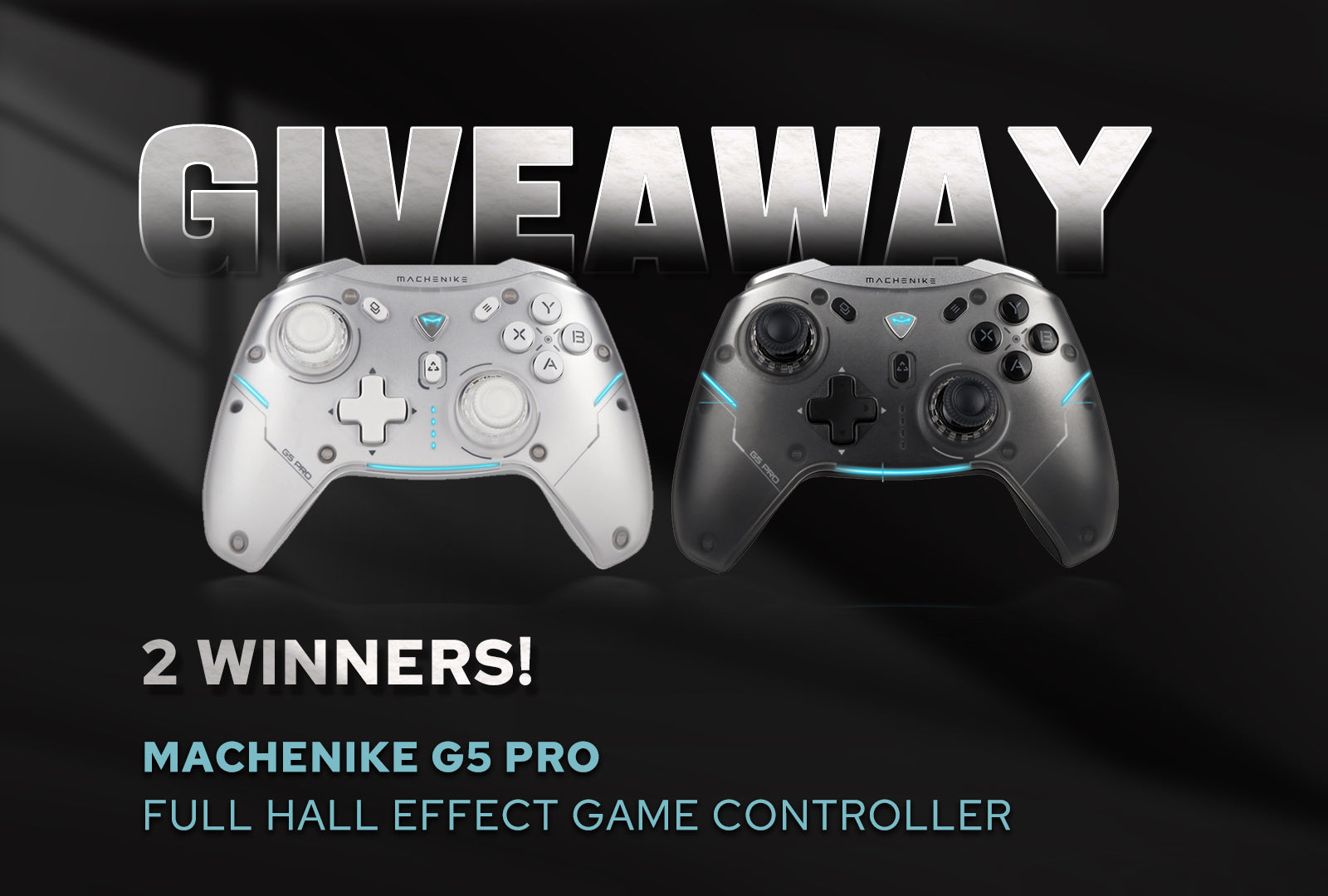 Hi Everyone!
Do you often play games? Are you a serious player of FPS games, Turn-based games, and Open World games? Are you a handheld gamer or a console player? We are sure our new-generation gaming controller will pique your interest as long as you are a game lover!
The Machenike G5 Pro offers precise controls, advanced features, and extensive customization options, providing the ultimate gaming experience across all your devices. If you are an FPS player, you would love the Hall Effect analog sticks as they utilize sophisticated electromagnetic induction technology, allowing for pixel-level micro-movements that prevent drifts and unwanted movements in games. For Racing game players, the Hall Effect triggers can help you detect micron-level magnetic fields for smooth movement, ensuring each command is executed with ease and accuracy. 
What do you think about this game controller? For more features, you can check out below:
💥Hall Effect Analog Sticks
💥Hall Effect Triggers
💥Upgraded Kailh Switch D-Pad
💥Motion-Sensing Support
💥Dual-Core Programmable Back Buttons
💥Supports Switch, Smartphones, Android TVs, Tablets, and more!
💥Bluetooth 5.0, 2.4GHz, Wired Connectivities
💥Customize it with Software
💥NS One-Button Wake Up
💥Translucent Magnet Faceplate Cover
💥Customizable RGB Lights
You have a chance to get an EXTRA $10 discount!
We are now having an EXCLUSIVE $10 early discount for you. If you pay $1 for the reservation card, you can get a $10 discount to buy this game controller. If you want it, don't hesitate! Click the link below to get your EXCLUSIVE $10 early discount!
https://epomaker.com/products/1-00-reservation-card-for-machenike-g5-pro-full-hall-effect-game-controller
You even have a chance to win a FREE game controller!
We are giving away 2 Machenike G5 Pro game controllers to 2 lucky winners! Want one for Free? Join our giveaway event below to win yours! This giveaway starts from 21st to 28th May 2023(GMT+8)
How to join the Machenike G5 Pro giveaway?
Sign up 

Finish entry actions to win your entries
Good luck to you all!
Cheers,
Epomaker