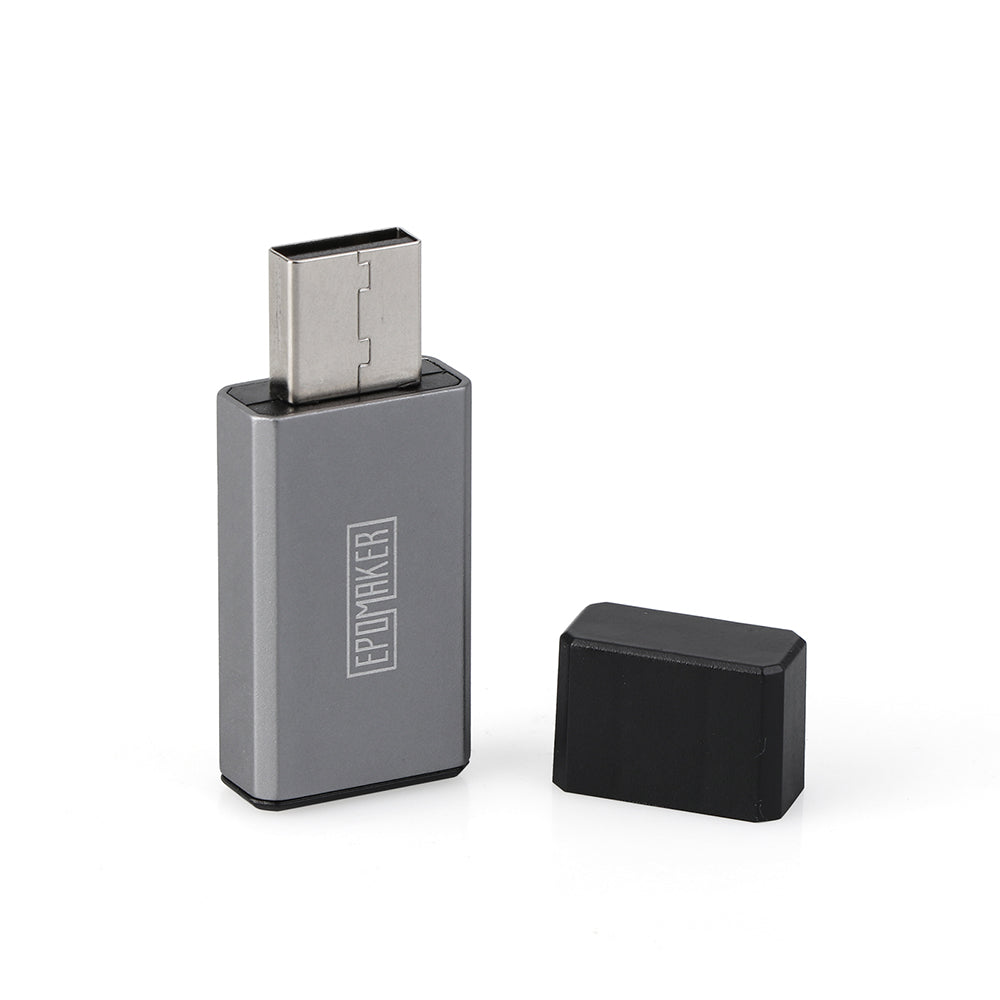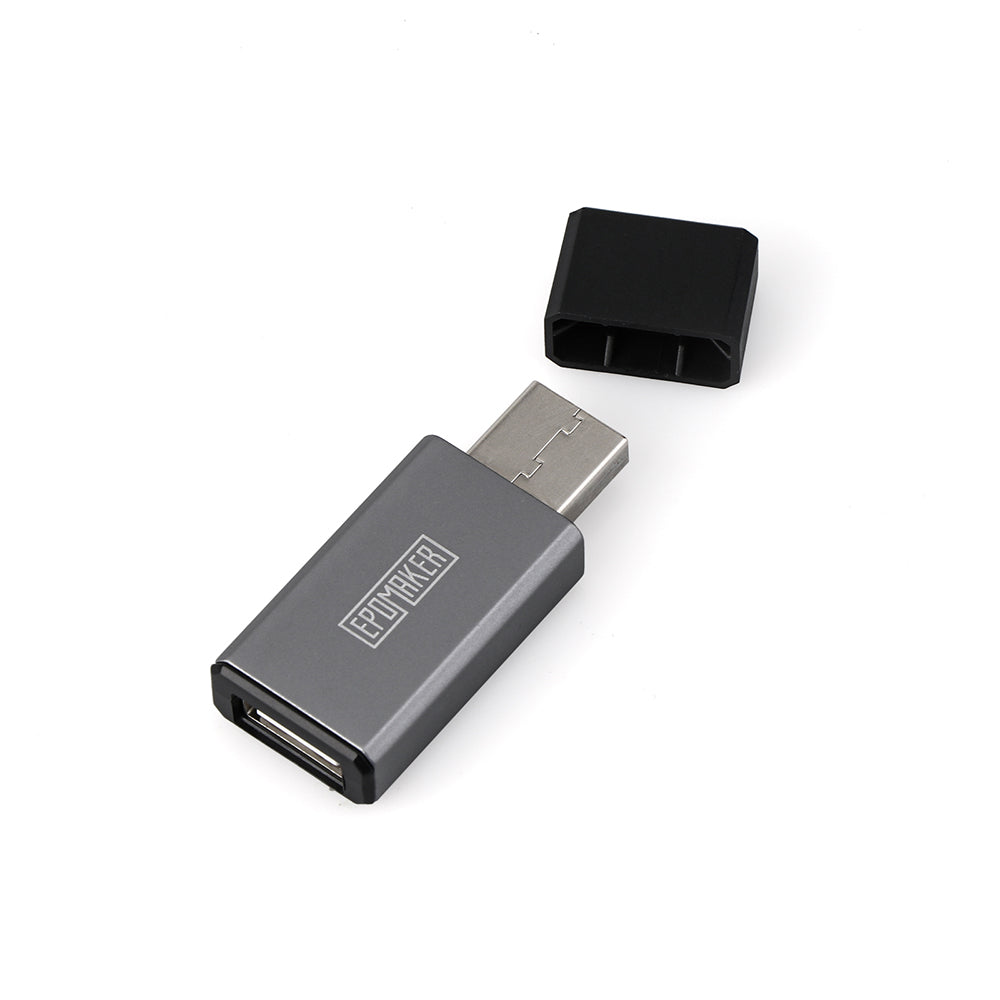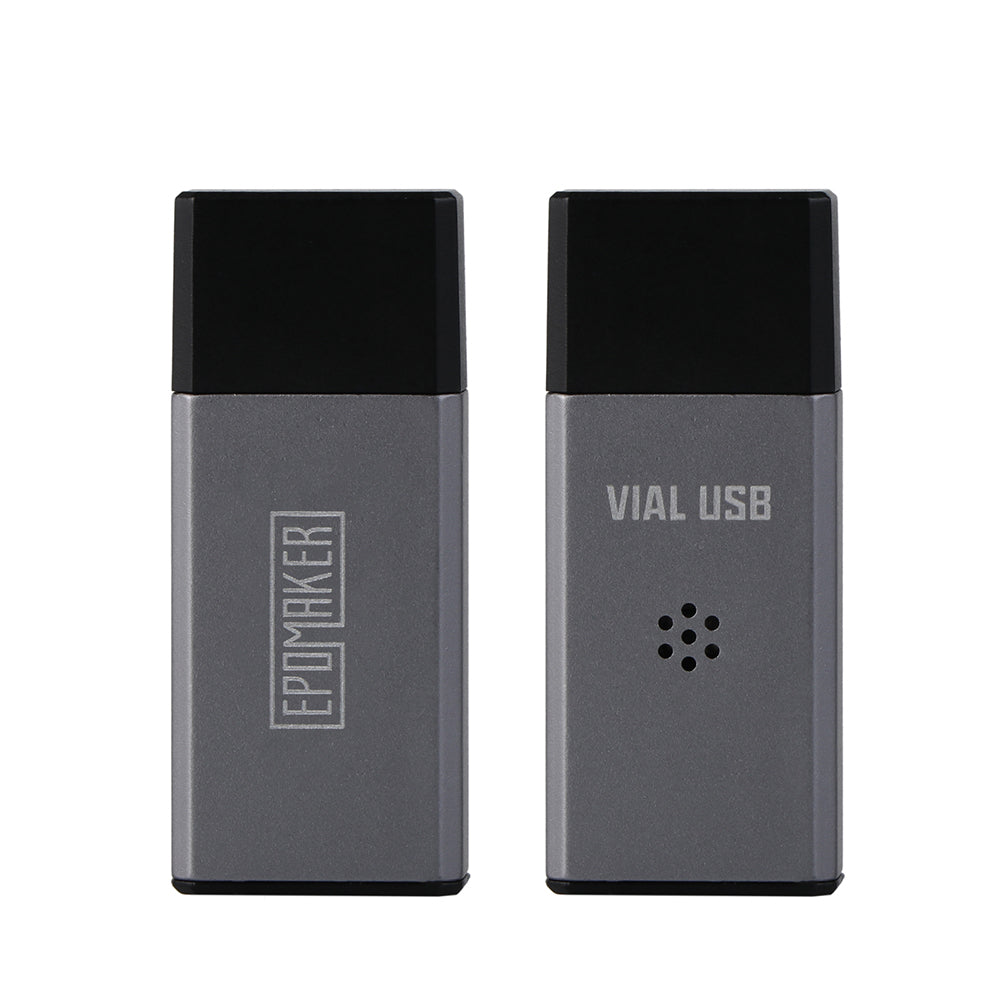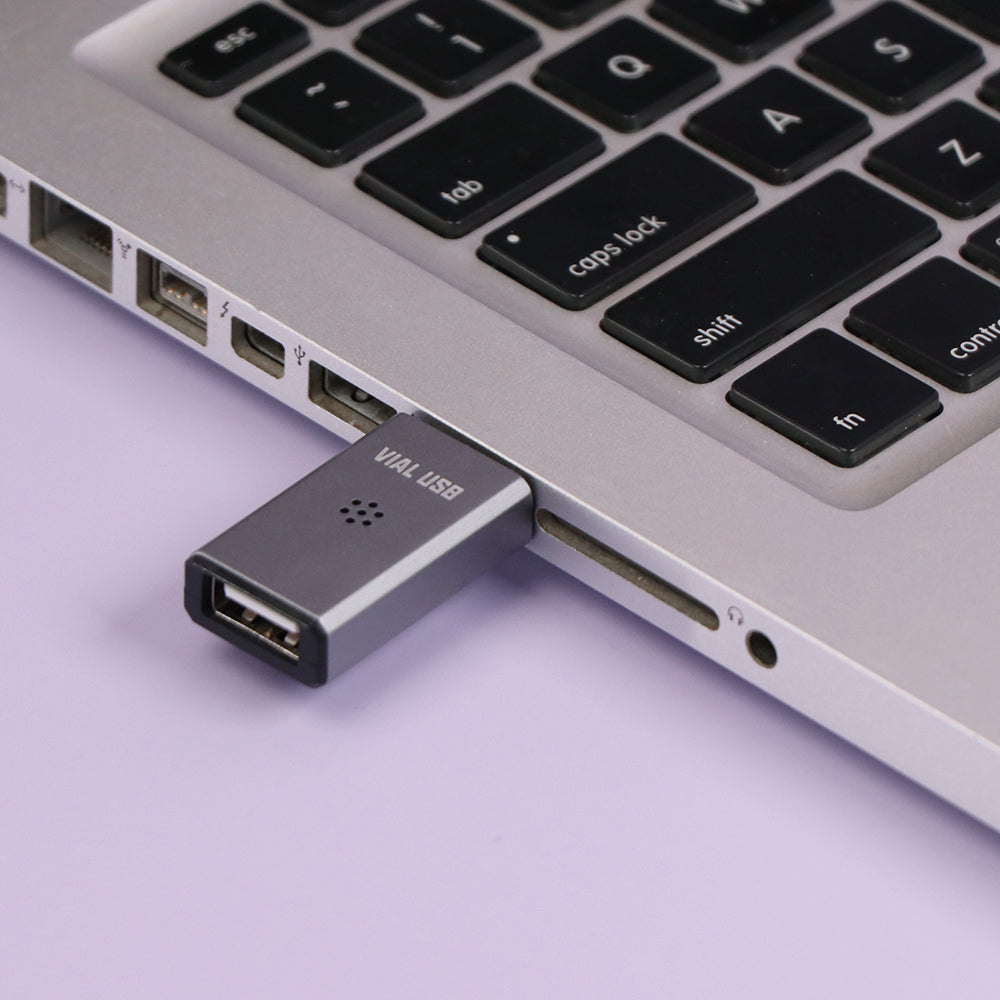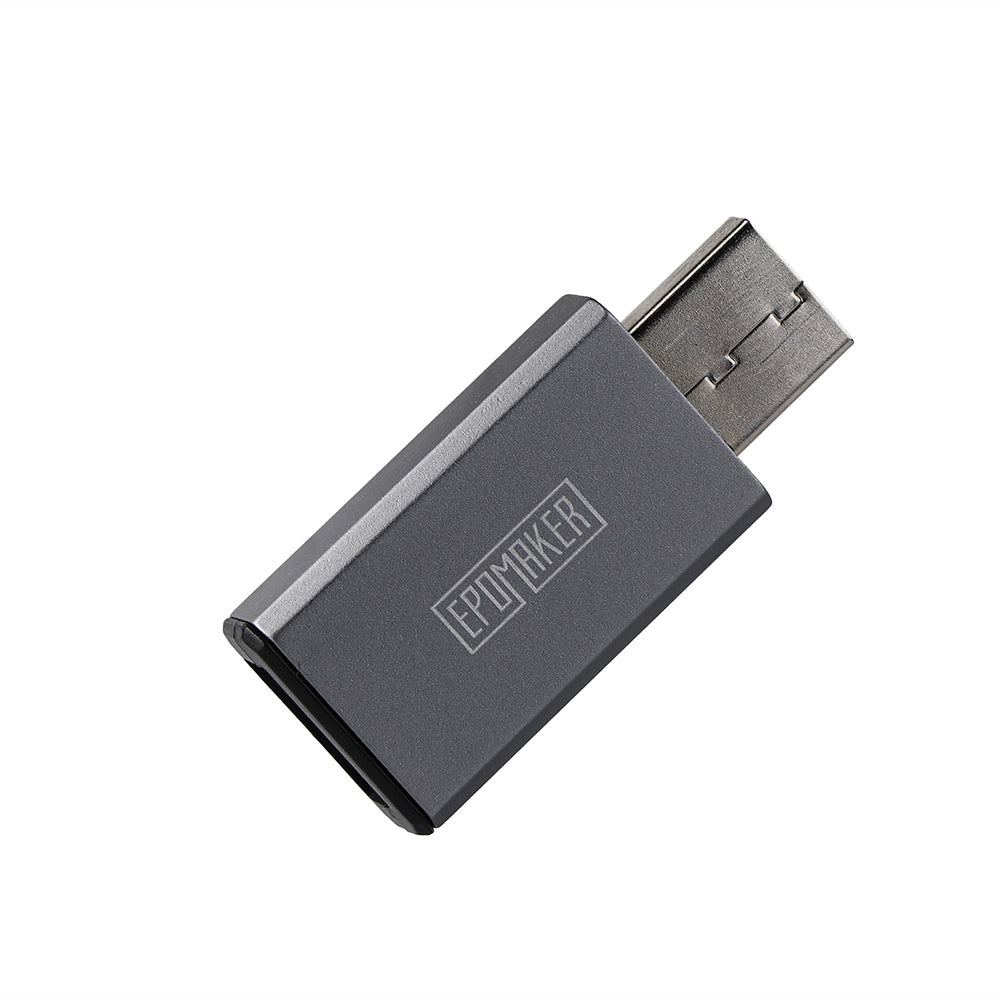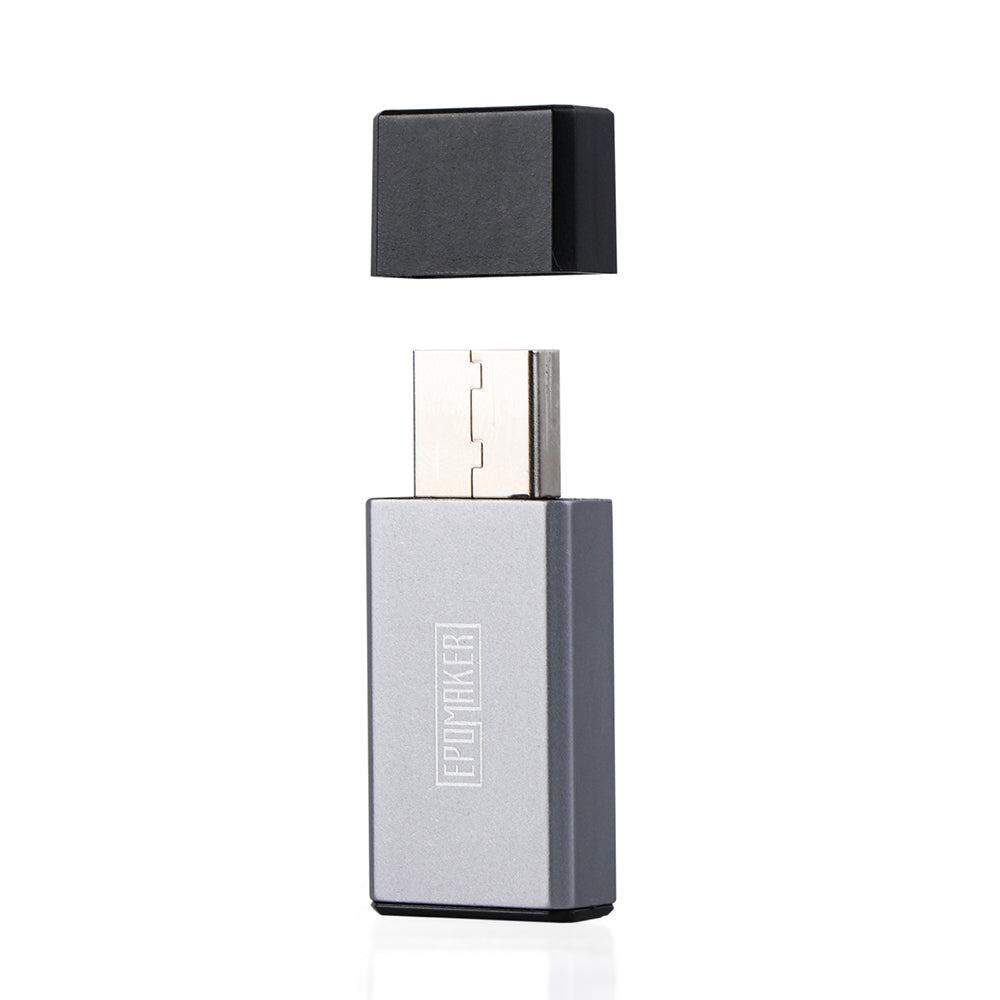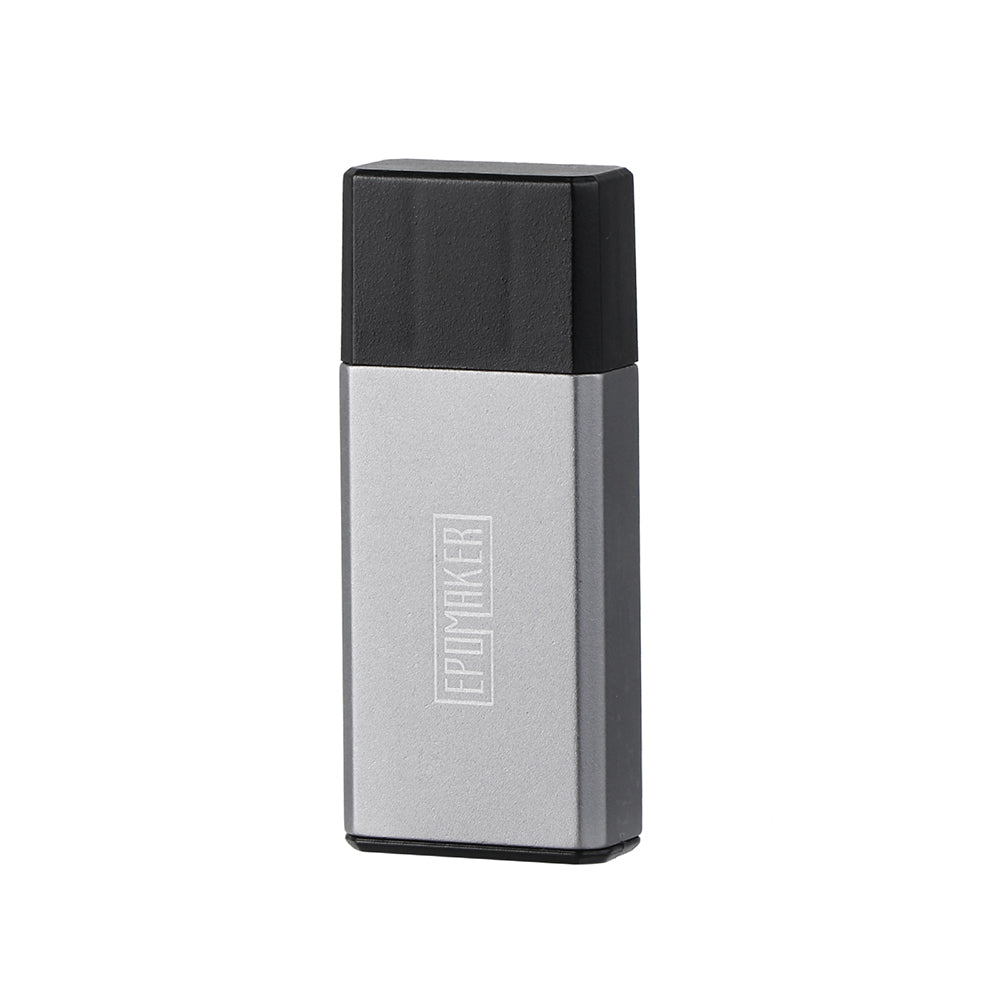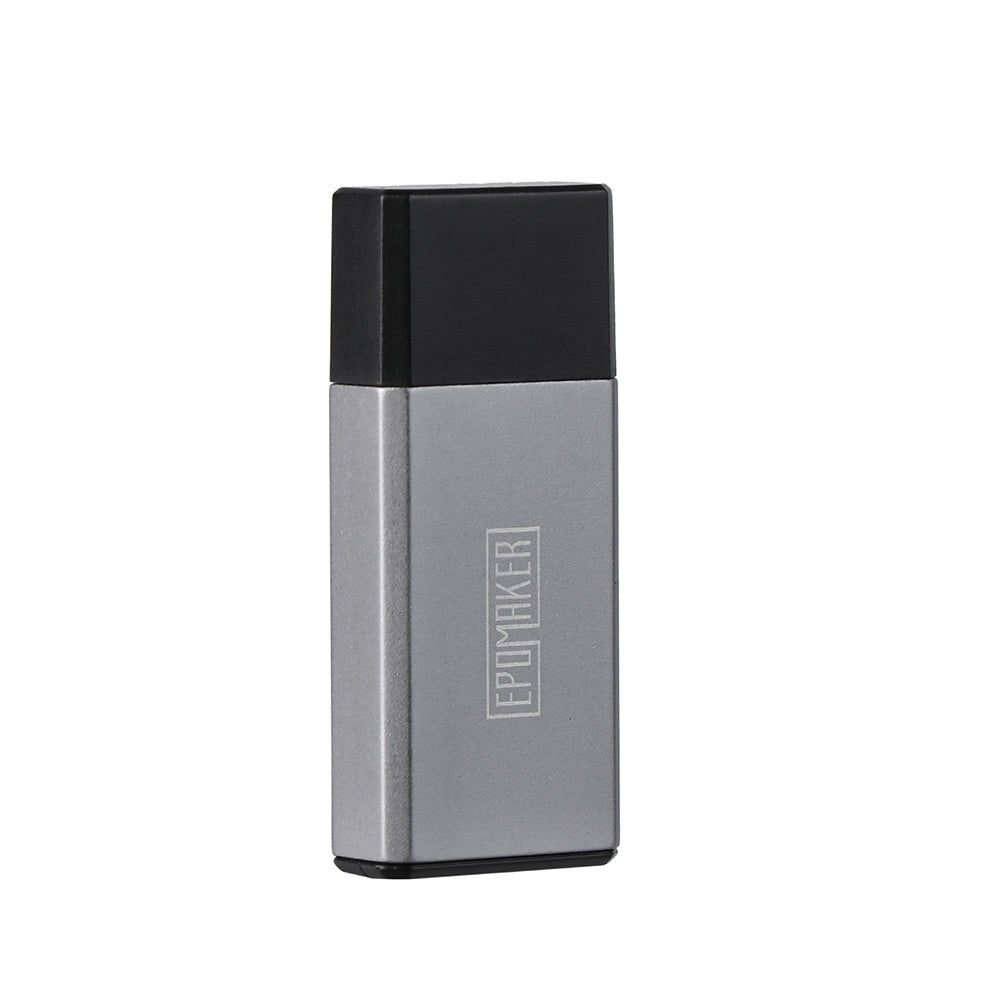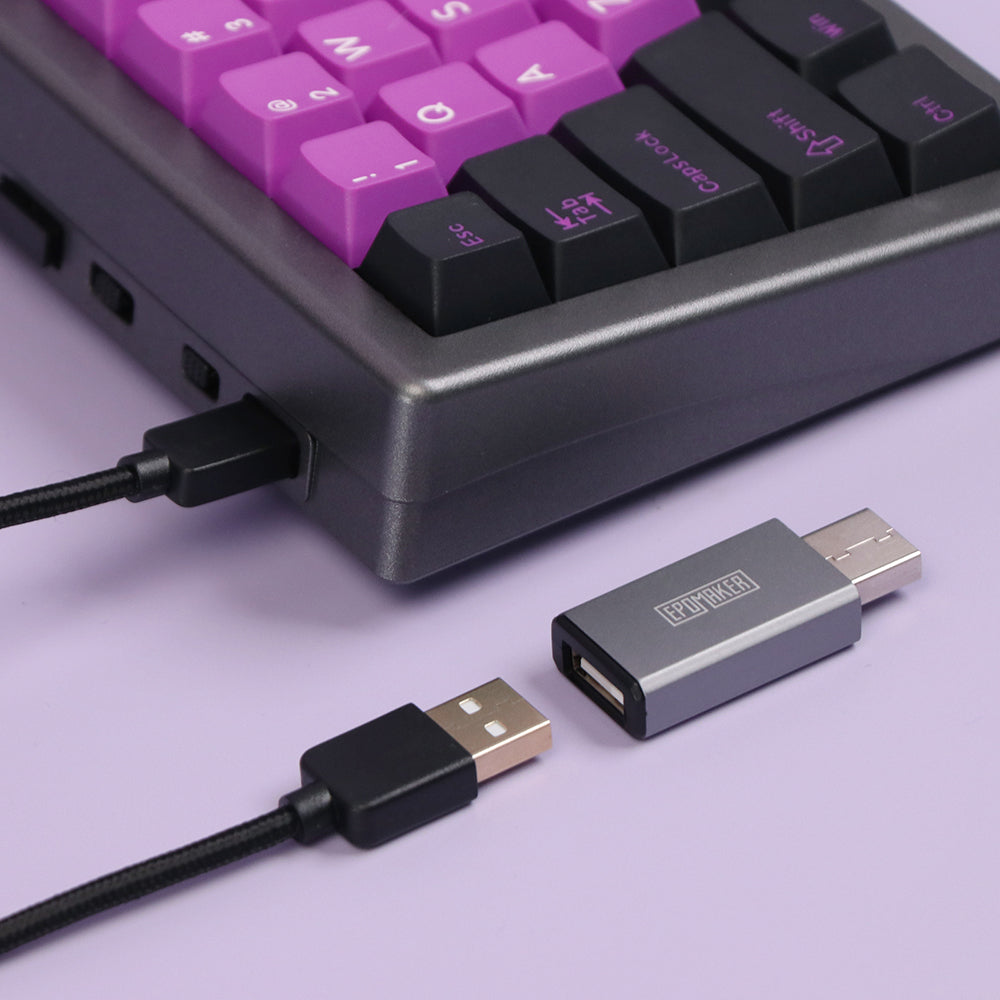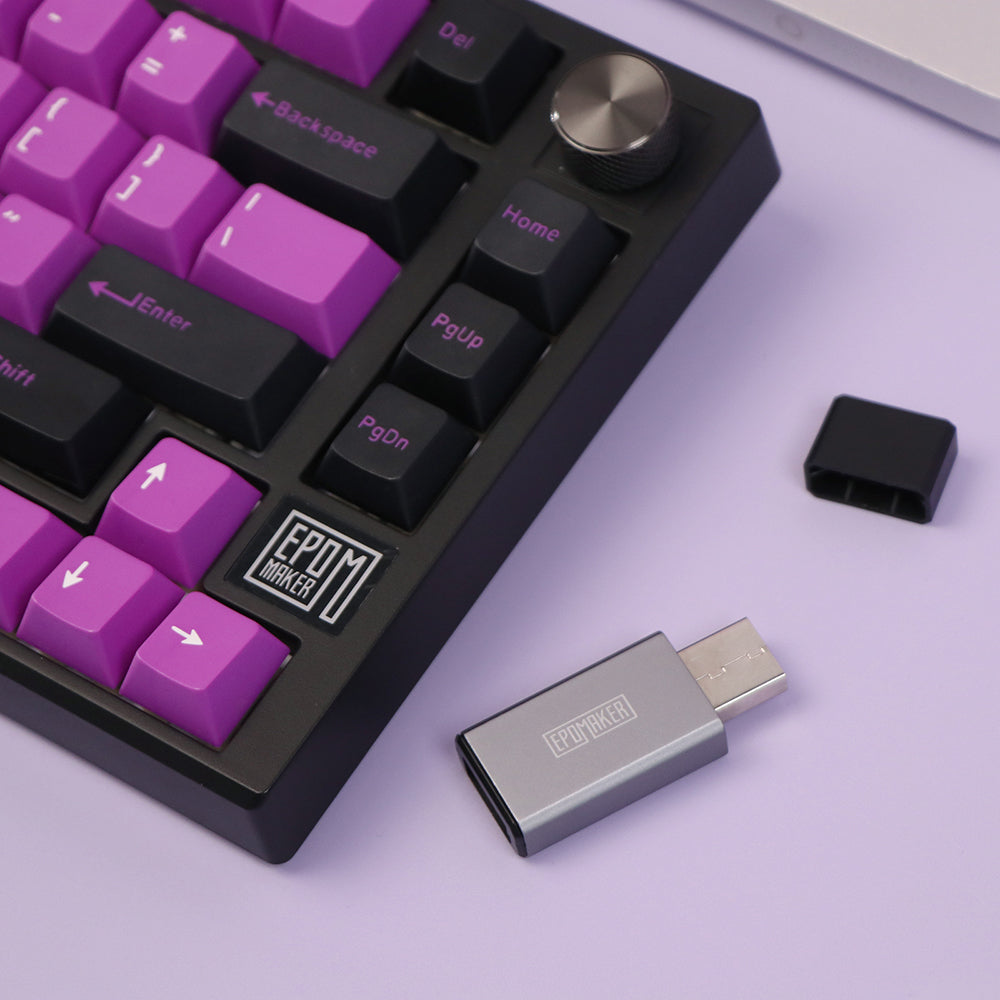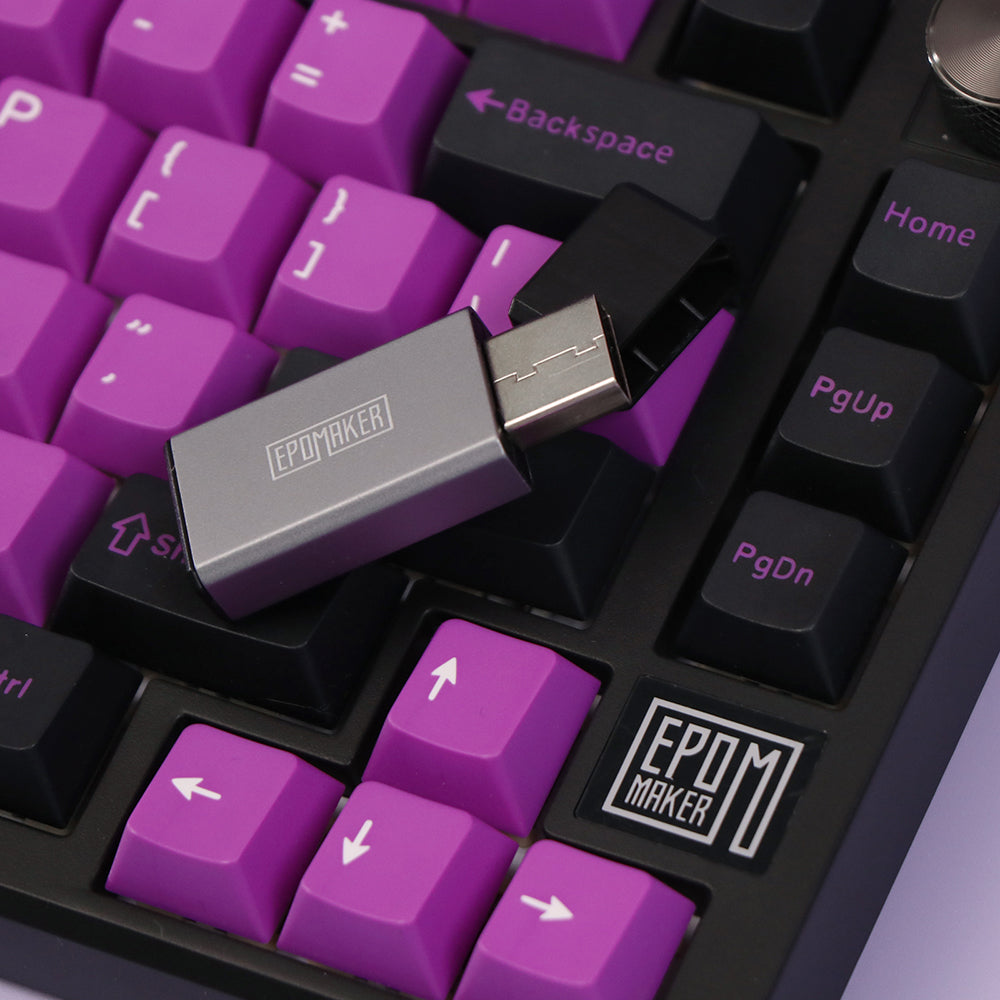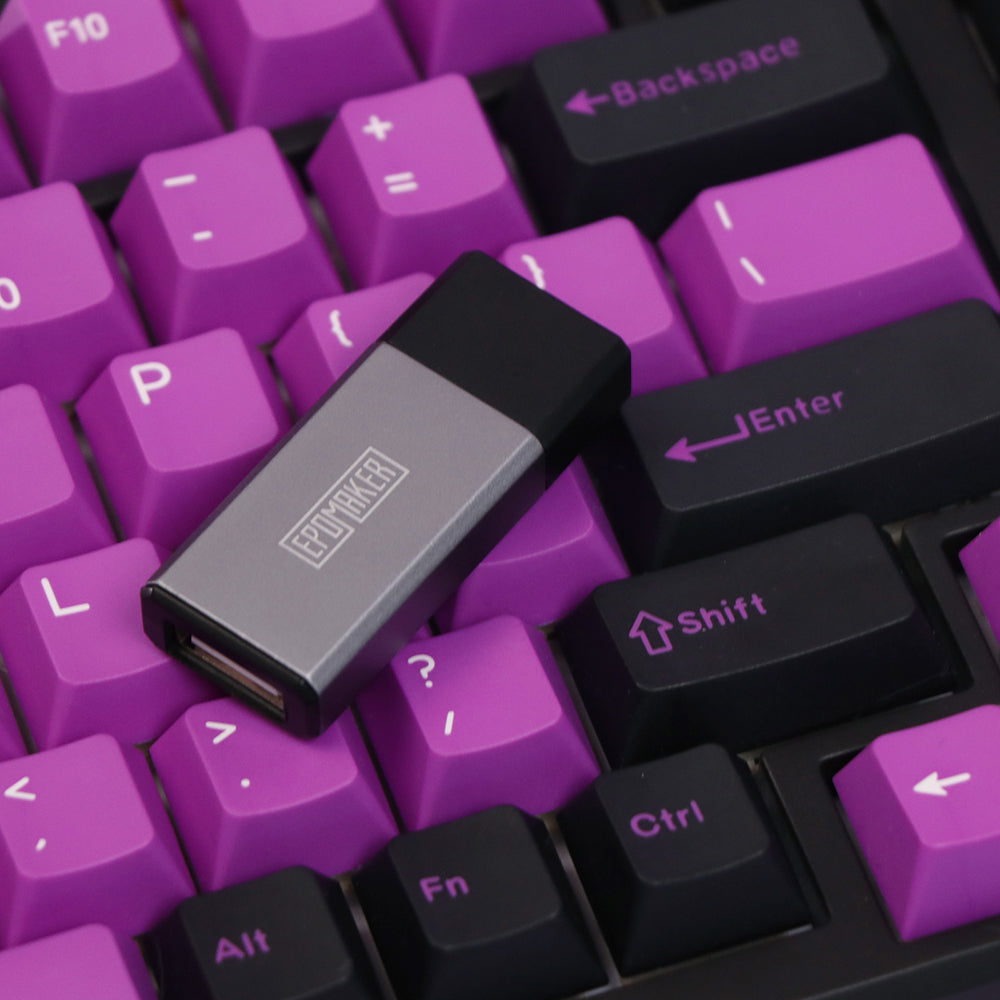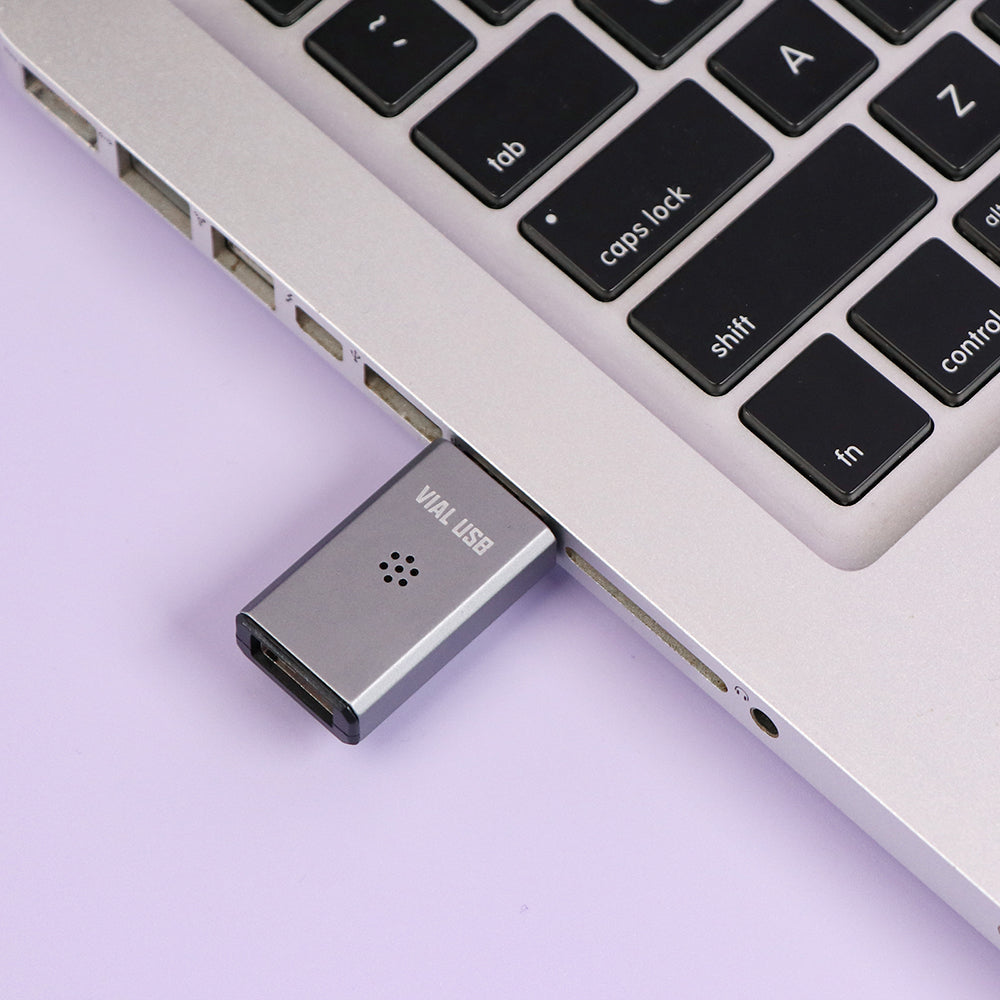 VIA/VIAL Adapter for Mechanical Keyboard
Make your Keyboard Programmable by VIA/VIAL

Note: Epomaker VIAL Adapter is not compatible with Everglide keyboards.
Sale price
$19.99
Regular price
Free standard shipping to most countries
Enjoy free shipping to most countries*. Please refer to our
shipping FAQ
to see if you apply.
Covid-19 Shipping Delay Notice
Shipping may be delayed due to covid-19 depending on your country regulations.
Epomaker VIAL Adapter
Sale price
$19.99
Regular price
Connect Your Keyboard with VIA/VIAL
Epomaker VIAL adapter allows all keyboards to use a USB cable. Simply connect it with your keyboard - even when the keyboard does not support VIA/VIAL originally - and plug it to your computer, then you can open the VIA to "remap" the keys easily.
Make Different Keyboards Programmable
The VIAL Adapter is designed to accommodate different keyboards in different layouts. You just need to carry one Type-C cable around with you.
Note:
All changes are saved in the VIAL Adapter. When the keyboard is unplugged with the adapter, the keymap returns to the original.
The VIAL adapter is fully compatible with full-size keyboards. As for keyboards in other layout or size, i.e. 65%, 75%, 1800 compact, etc., remapping keys on special positions, such as knobs, may get unsuccessful.
Good support for ANSI keyboards
Good support for ANSI keyboards
Not for ISO or spanish layout
Dear customer,
We are so sorry for the inconvenience caused.
To better solve this case, we will contact you through email.
We feel so sorry again if it causes any inconvenience brought to you.
Kind regards,
Works for the intended purpose
This works for the intended purpose. It's also nice that it's in VIAL and not VIA (missing some stuff in VIAL too). the build quality is a little bit lacking (the metal shield will come off the male USB end) but for only $20? Not a bad thing to get if you want to remap an old USB keyboard like an original Cherry G80-1800
Imperfect VIAL... This is VIAl
After waiting for 3 weeks, the product arrived.
You can see the great product's appearance, storage case, and the maker's sense of making it easy to open the lid.
Suspicious of the phrase "fully compatible with 100% keyboards", I connected my old keyboards that had been abandoned due to VIAL.
They all worked fine.
I was very happy about that fact, but disappointment came.
The Tap Dance and Key Overrides features, which I use as essentials, were missing.
Users who know all the features of VIAL might be a little disappointed with this product.
If there is firmware support with all functions in the future, this product will be a gem for VIAL users.
Join us on Instagram
Join our community in Instagram to keep up to date with our news, product releases, sales and giveaways!