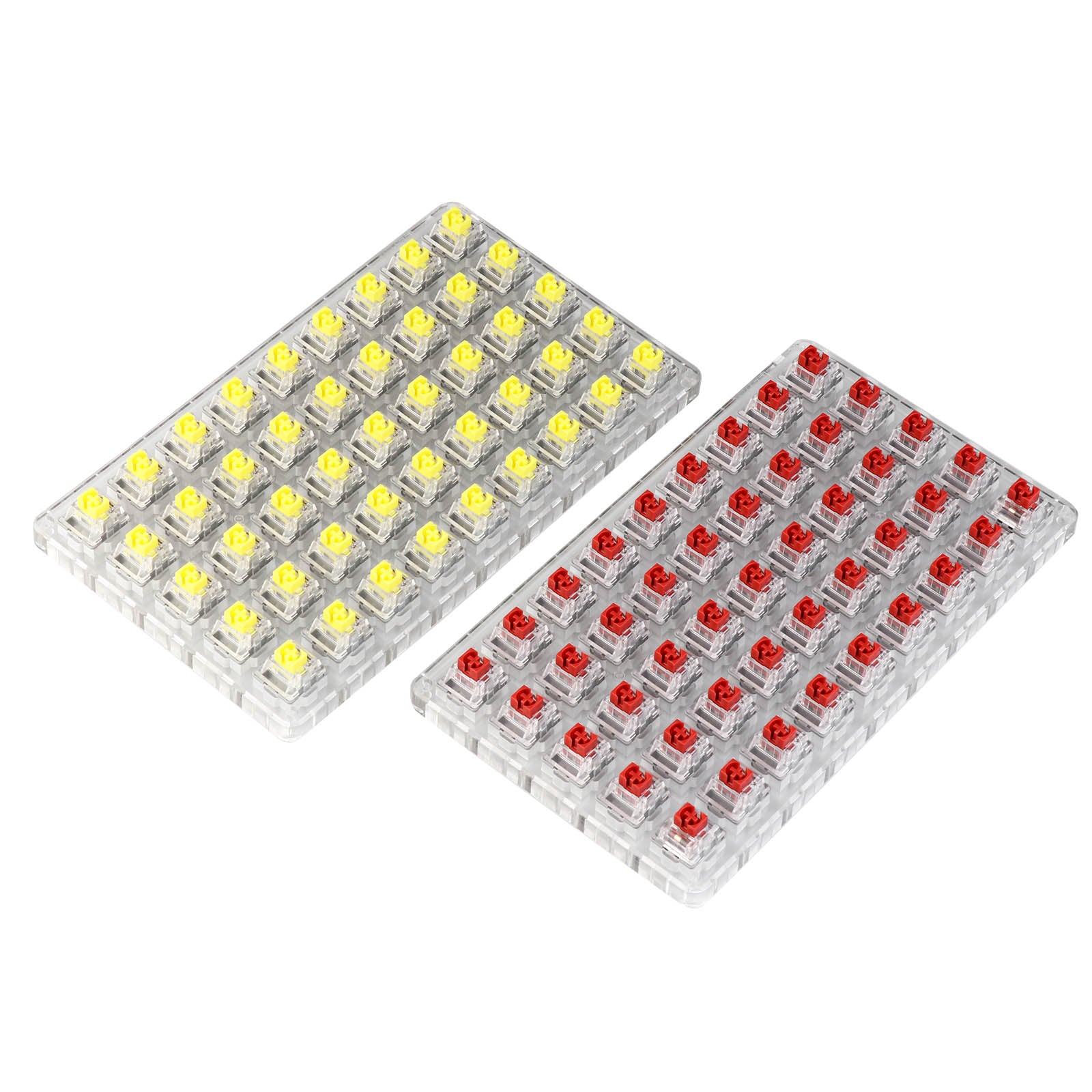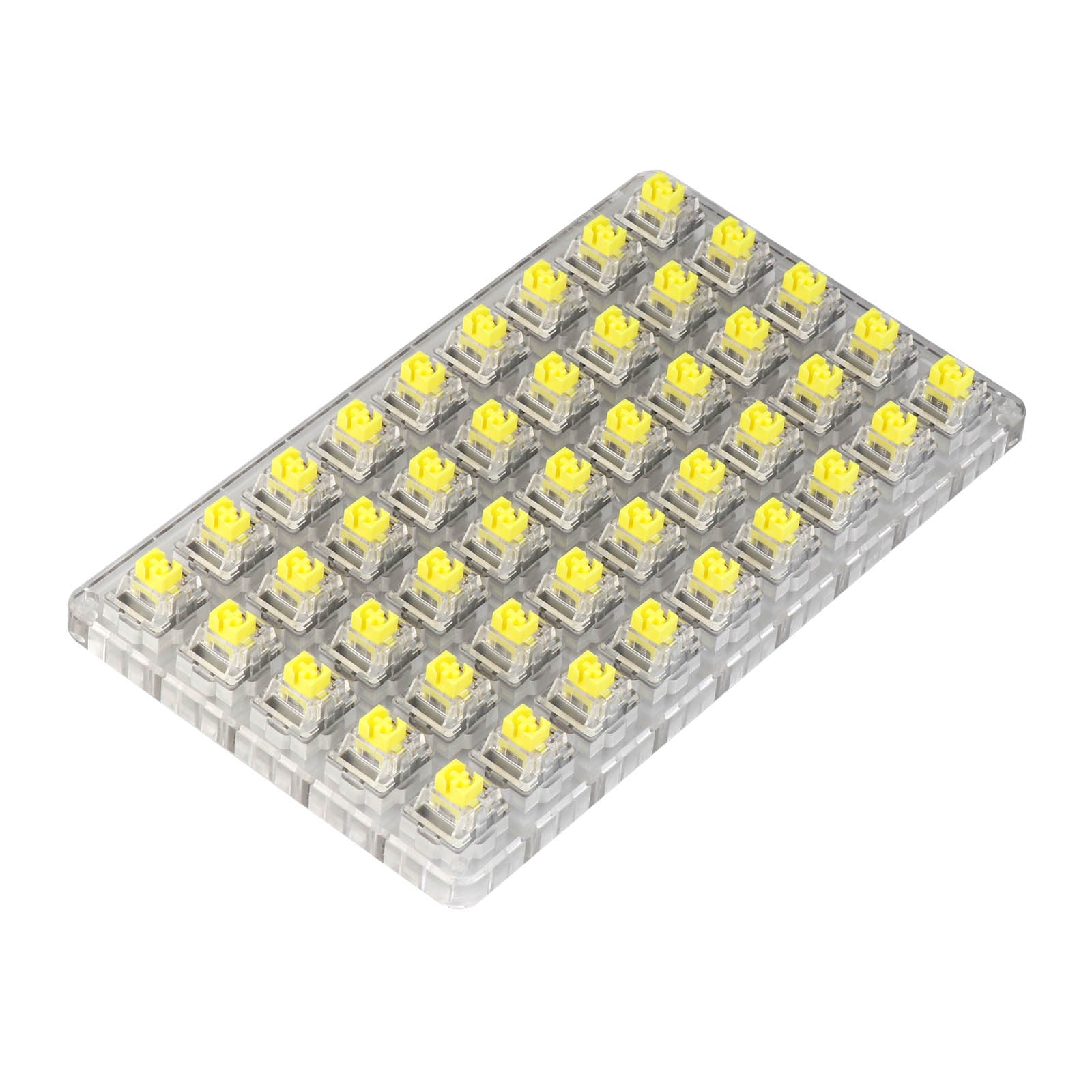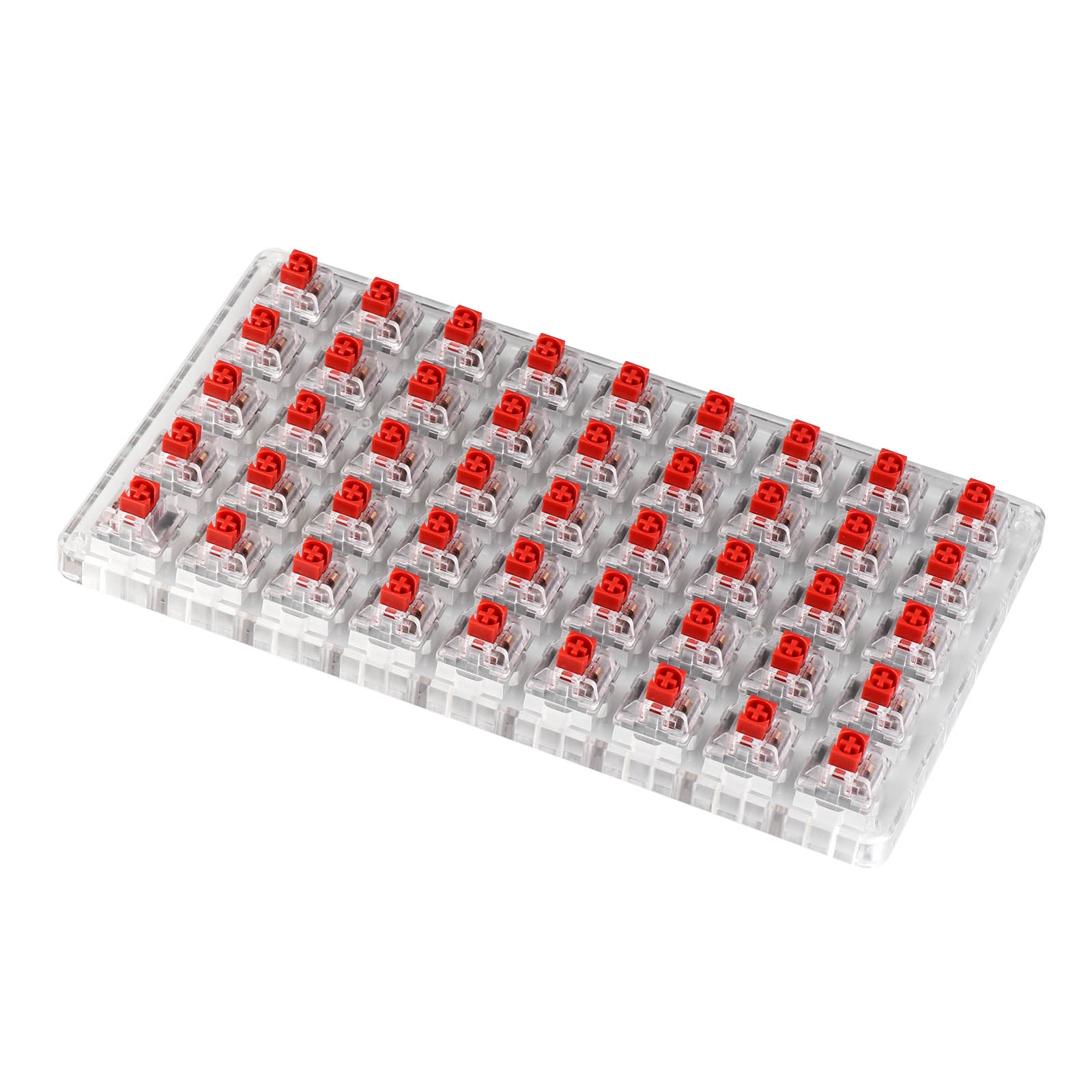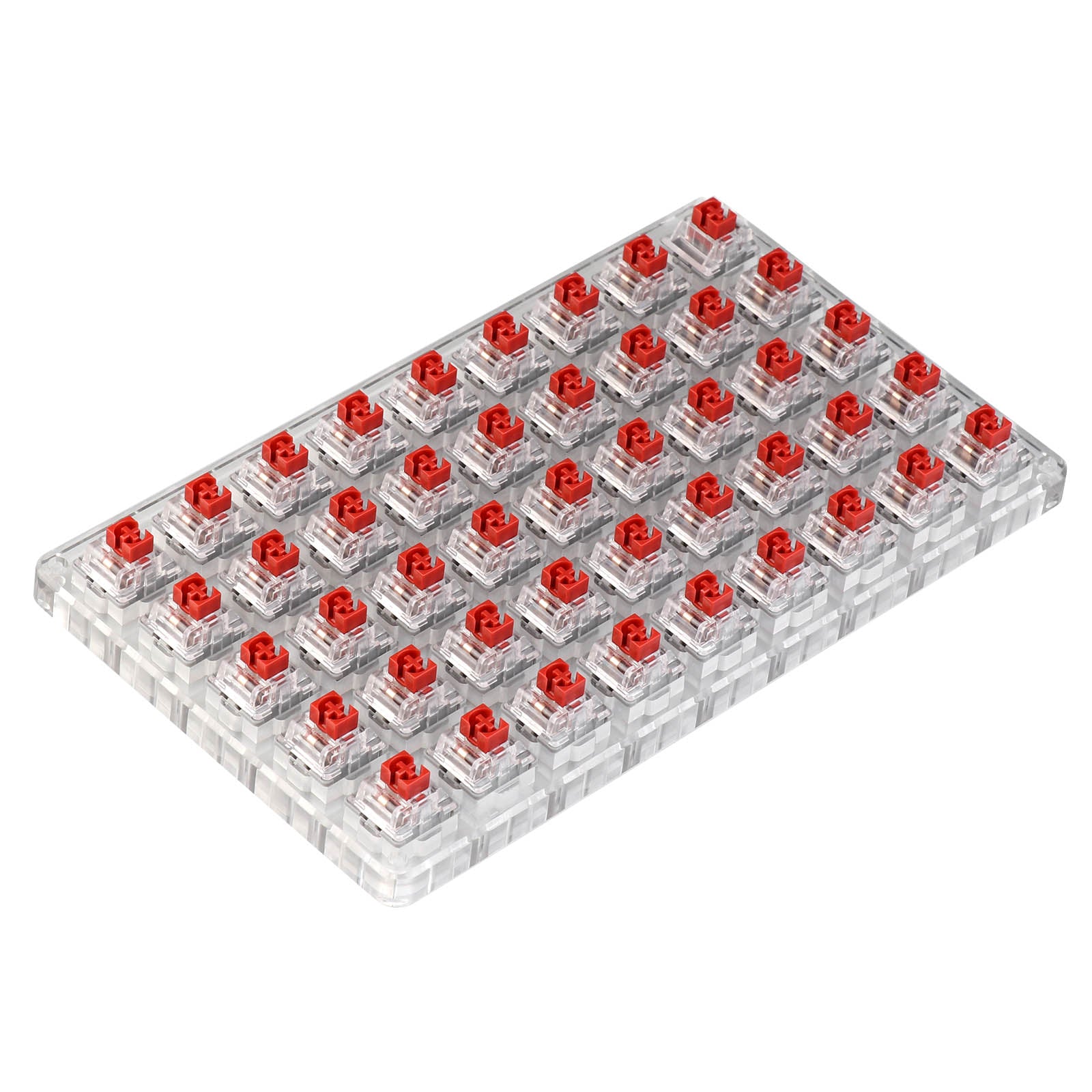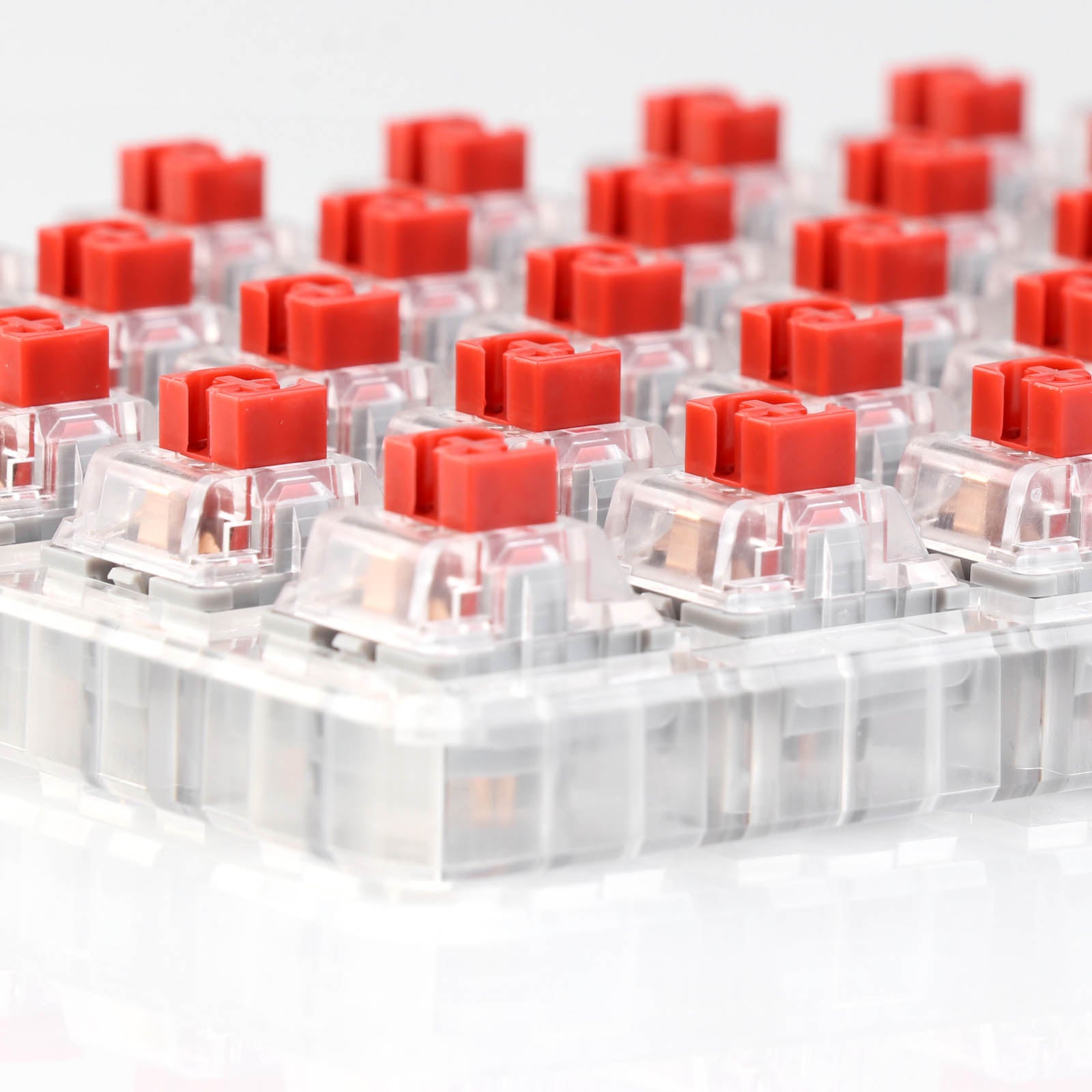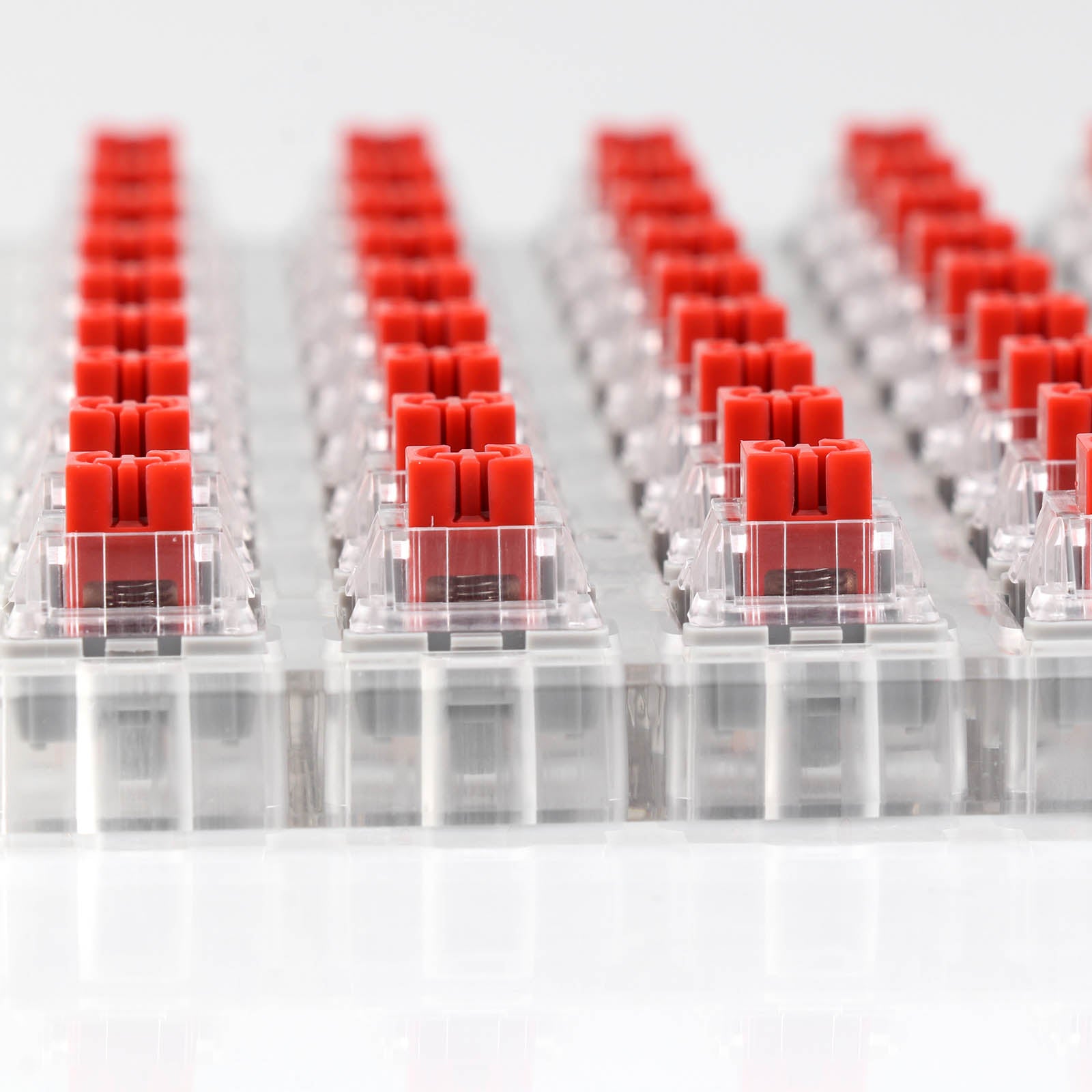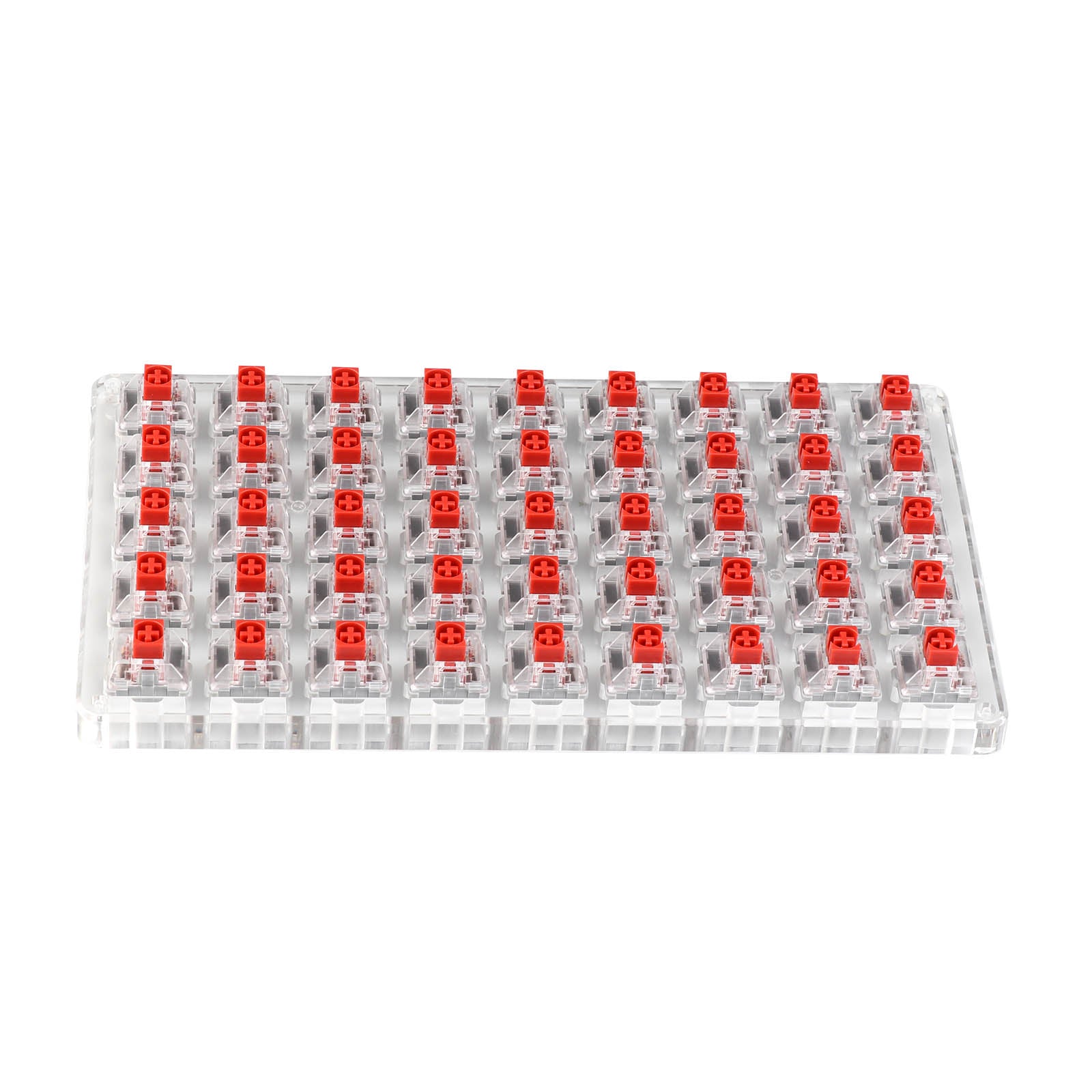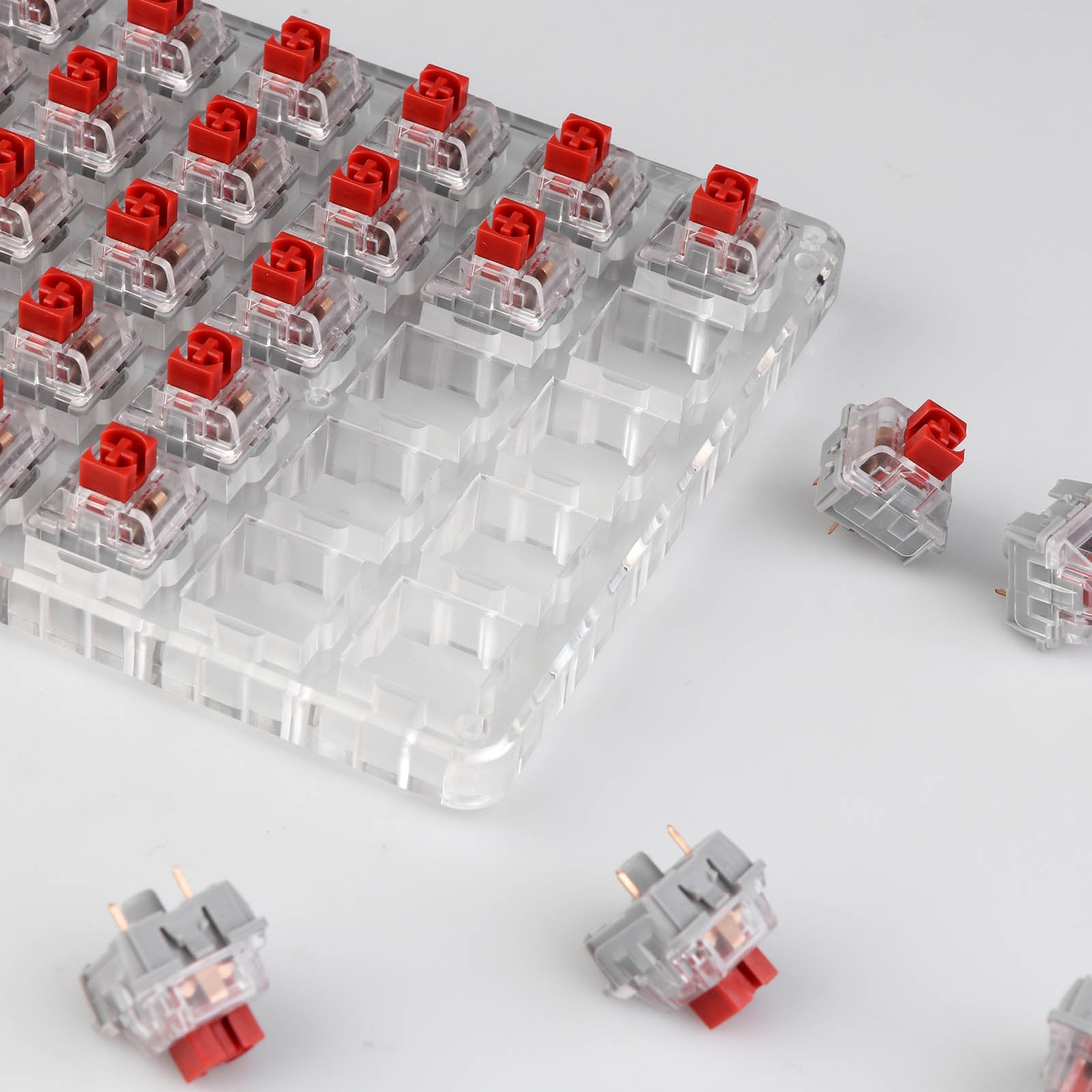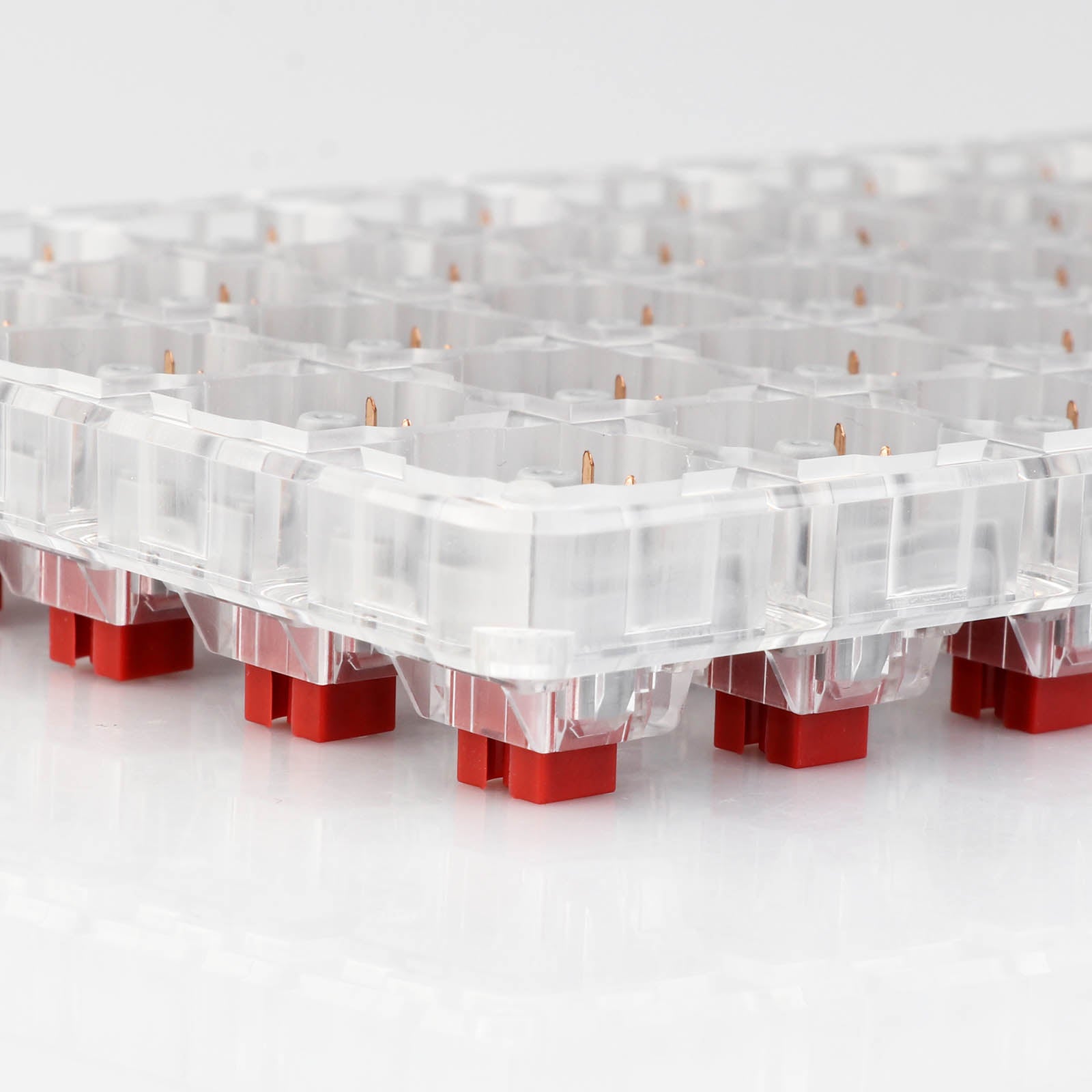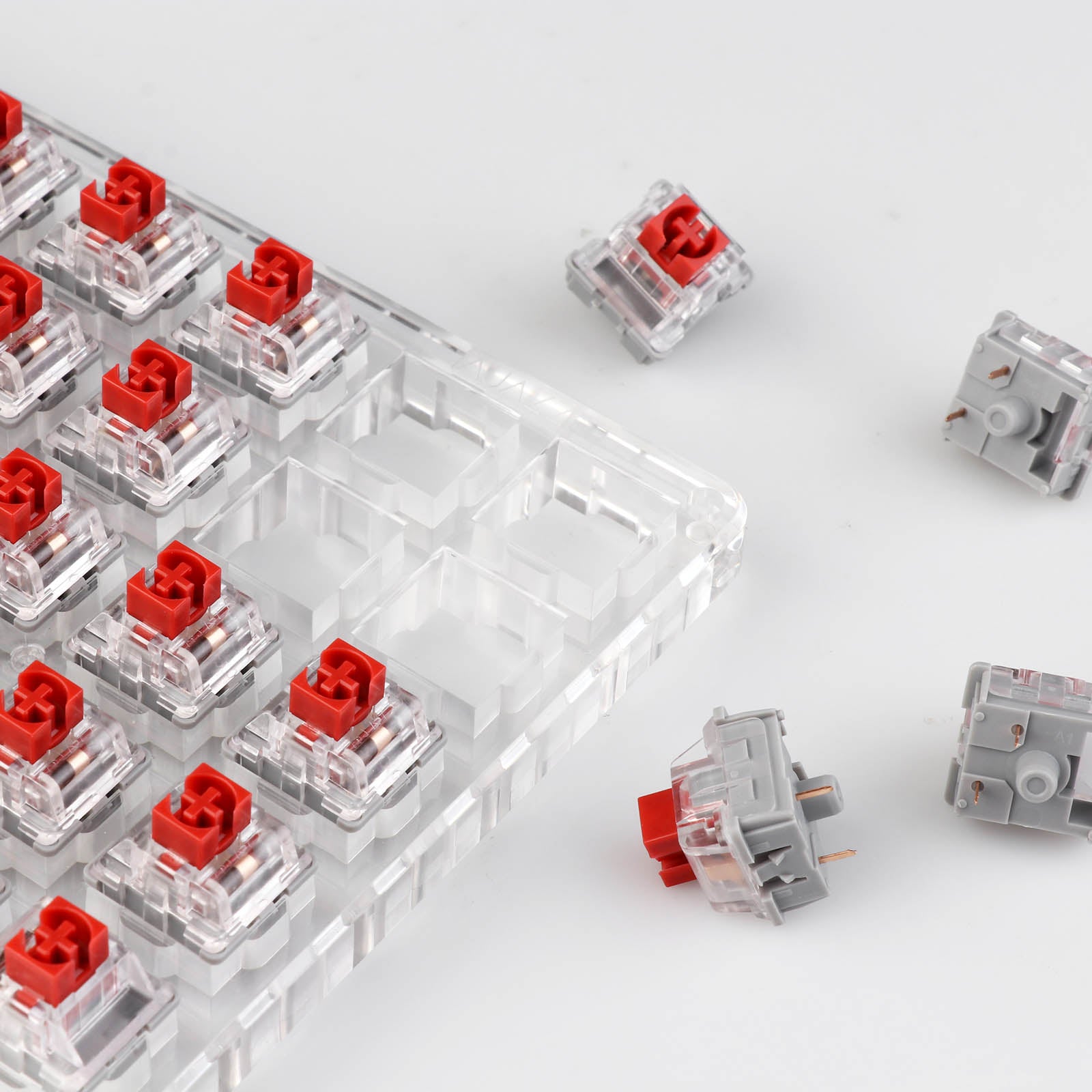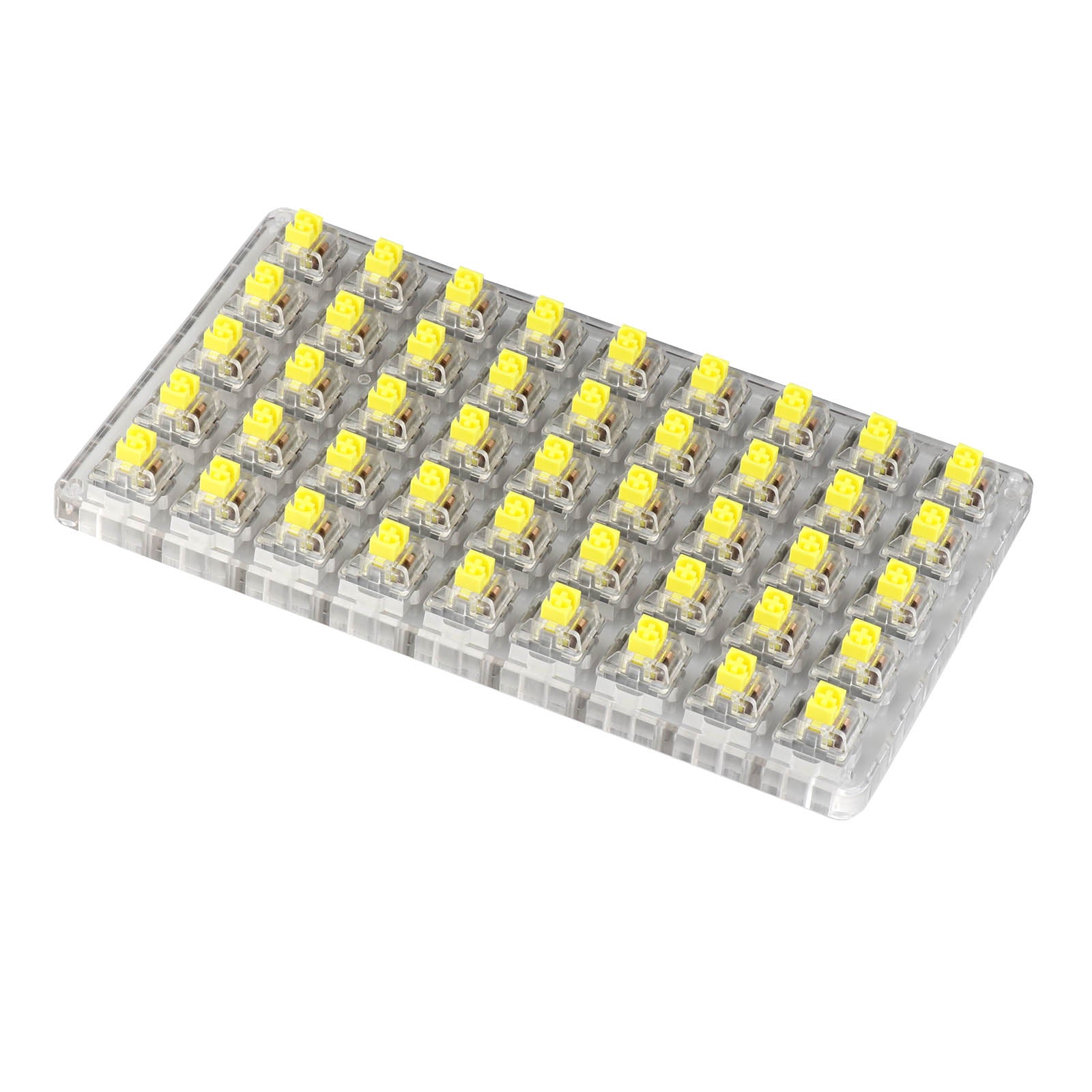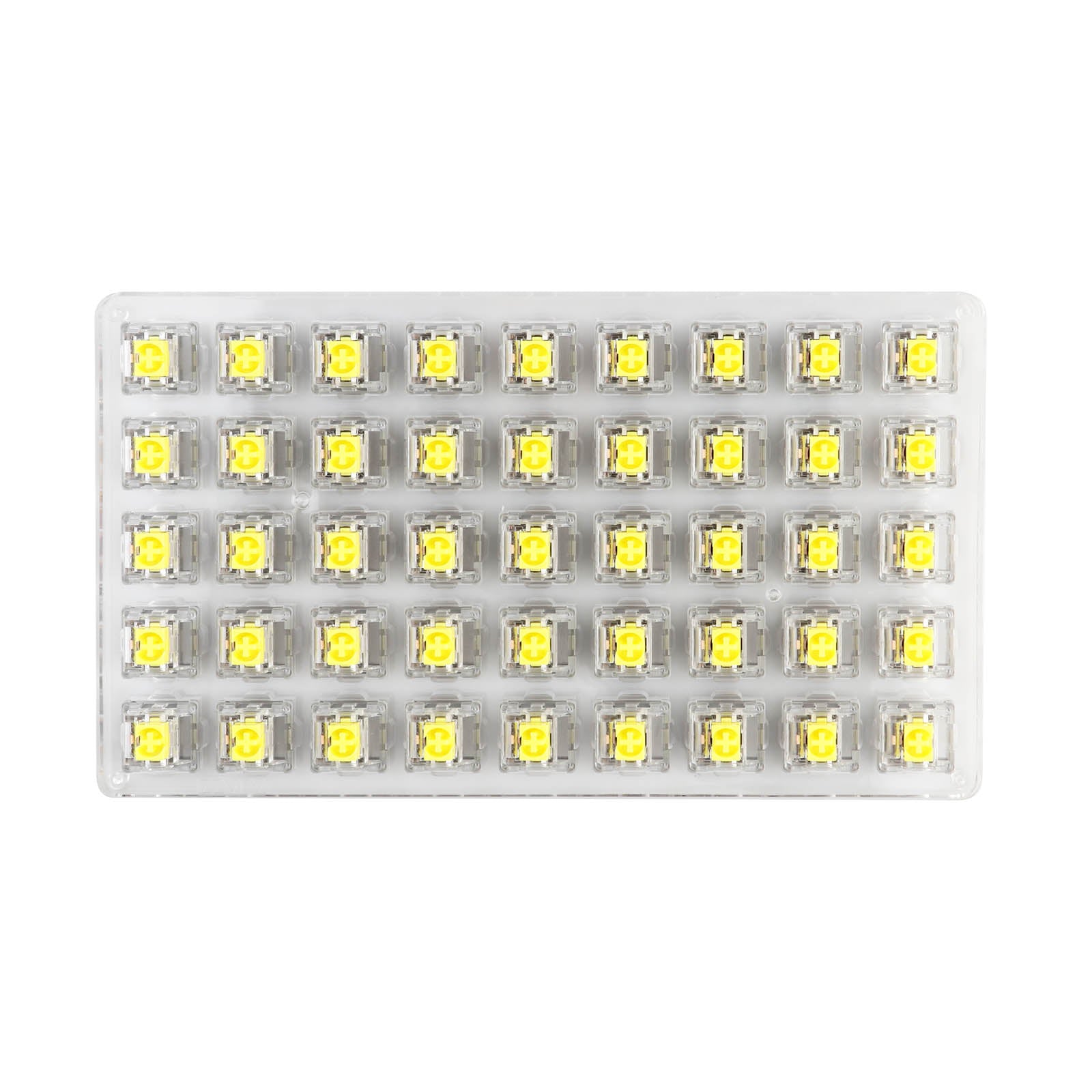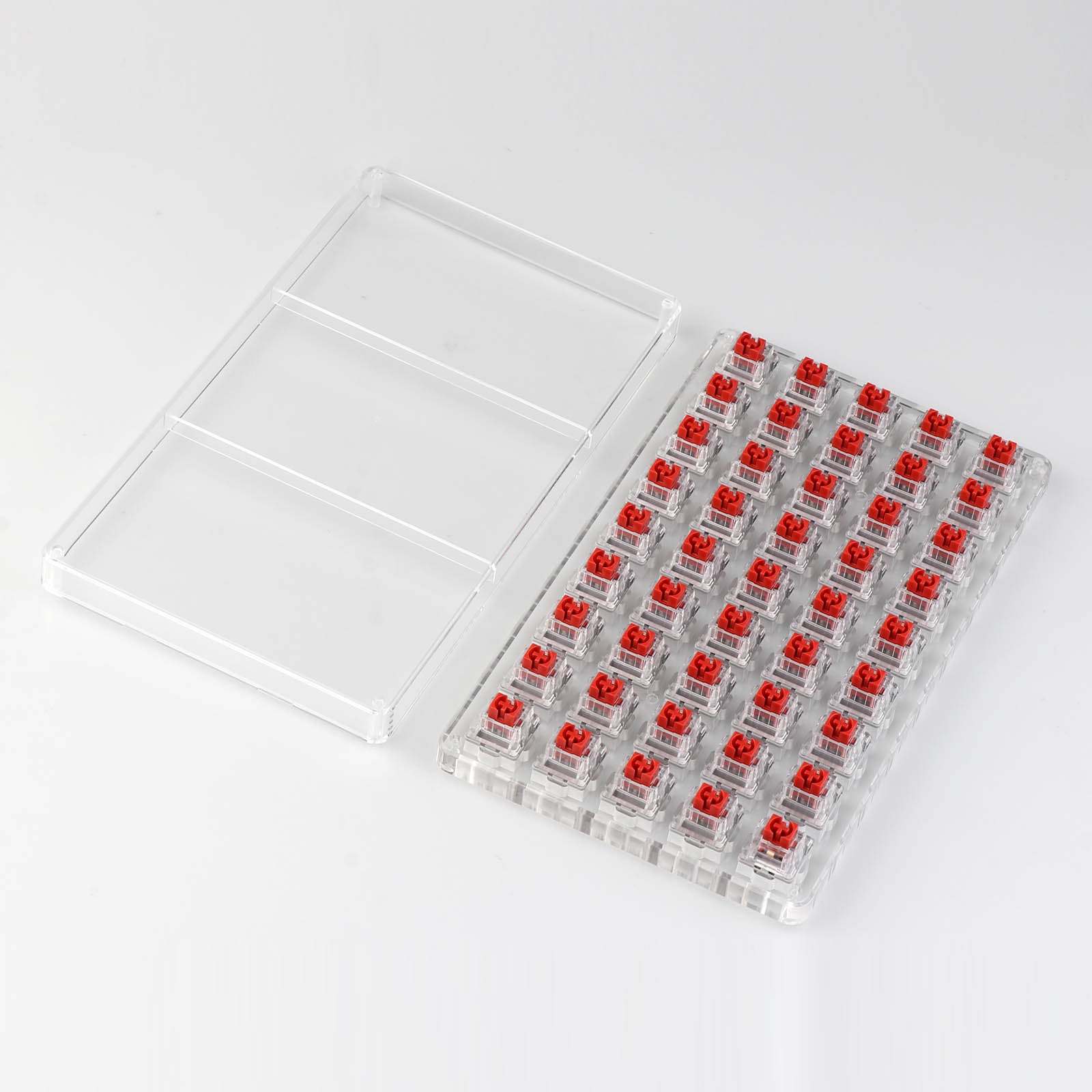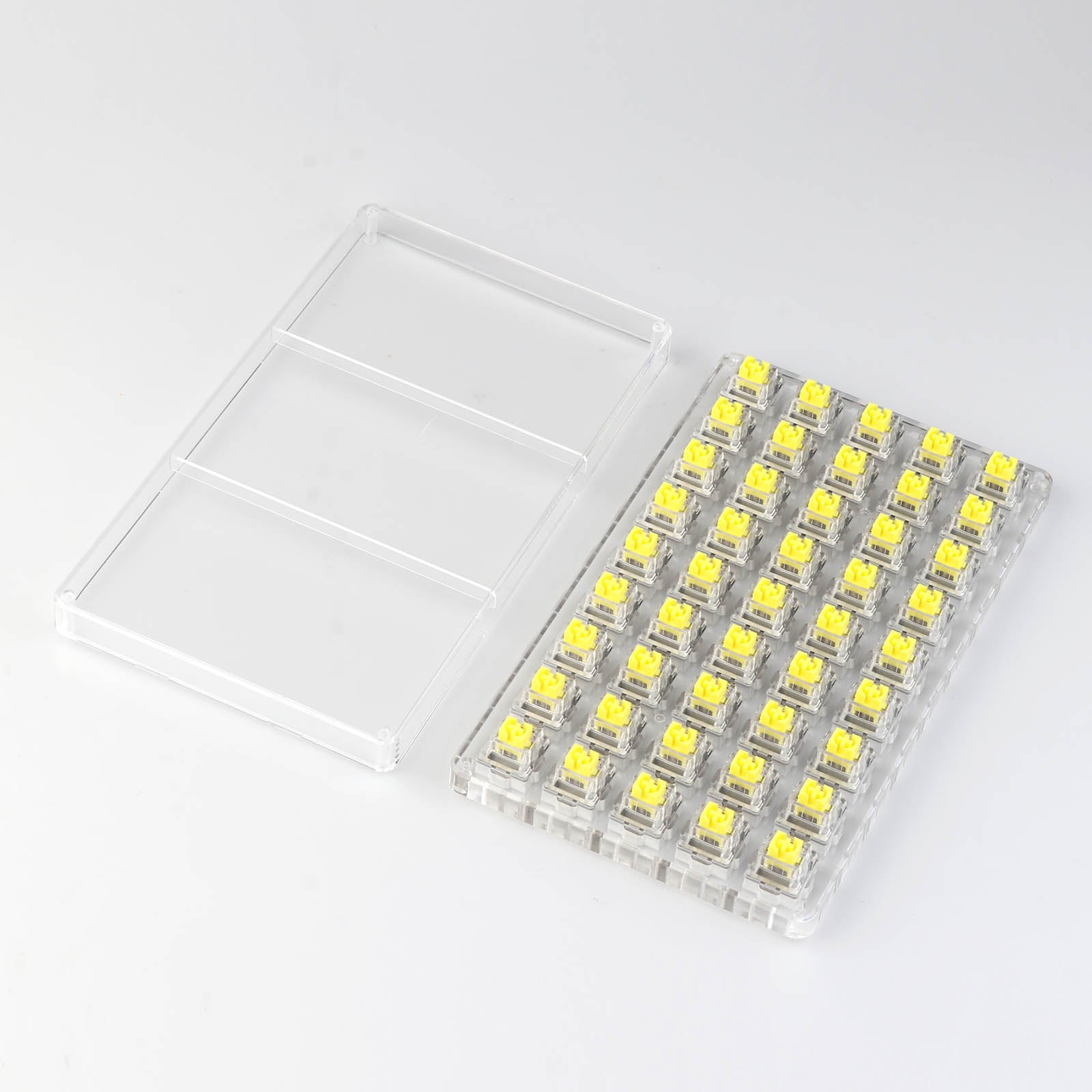 AS Switch Tester, 45 Pieces with Factory Lubed, LED Slot for DIY
New Custom switches from Ajazz Family
Pre-Lubed Switches
Two Types Based On Your Needs
Compatible with MX Structure Keycaps
Built-in LED Slot & Durable Lifespan
Sale price
$12.99
Regular price
Free standard shipping to most countries
Enjoy free shipping to most countries*. Please refer to our
shipping FAQ
to see if you apply.
Covid-19 Shipping Delay Notice
Shipping may be delayed due to covid-19 depending on your country regulations.
New Custom switches from Ajazz Family
After the renowned fruit switches, Ajazz is releasing another brand-new switch series - AS switch. Like the Diced-Fruit switches, one set of 45 AS switches are packed but in a tester plate, so that this new type can be test upon unboxing. Ajazz are ready for enthusiasts as every tiny bit of changes can create distinct typing experiences.
Pre-Lubed Switches
The Ajazz AS switches come pre-lubed, which reduces the rustle feeling and sound that could be brought by the material, and presents a pleasing typing experience and sound.
Two Types Based On Your Needs
The Ajazz AS switch tester comes with different configurations for various demand. Ajazz AS 001 Red Switch is a linear type with 50gf end force, 4.0mm total travel, better for gamers; regarding Ajazz AS 101 Yellow Switch, it's a tactile type with the end force at 55g and total travel at 3.0mm, so you can fully feel the pleasure of typing and gaming.
Compatible with MX Structure Keycaps
Ajazz AS switches are designed with general MX structure so that they can fit most keycaps sets with (X) cross stem. This greatly improves the compatibility and you can feel free to change the switch and remake your own keyboard.
Built-in LED Slot & Durable Lifespan
Equipped with LED slots for modification, the backlight can be shine-through from the Ajazz AS switches. This provides more fun feature and options for DIYers. With a strong progressive spring, the lifespan can go up to 50 million times of keystrokes based on laboratory durability test. Get your keyboard something new and have fun with them!
Specifications for Custom Switch
Ajazz AS 001 Red Switch
Type: Linear
Pin: 3 Pins
Pre-travel: 2.0 +/- 0.4mm
Total Travel: 4.0 +/- 0.4mm
Actuation force: 42 +/- 15 gf
Bottom force: 50 +/- 15gf
Ajazz AS 101 Yellow Switch
Type: Tactile
Pin: 3 Pins
Pre-travel: 2.0 +/- 0.4mm
Total Travel: 3.0 +/- 0.4mm
Actuation force: 42 +/- 10 gf
Bottom force: 55 +/- 10gf
Join us on Instagram
Join our community in Instagram to keep up to date with our news, product releases, sales and giveaways!