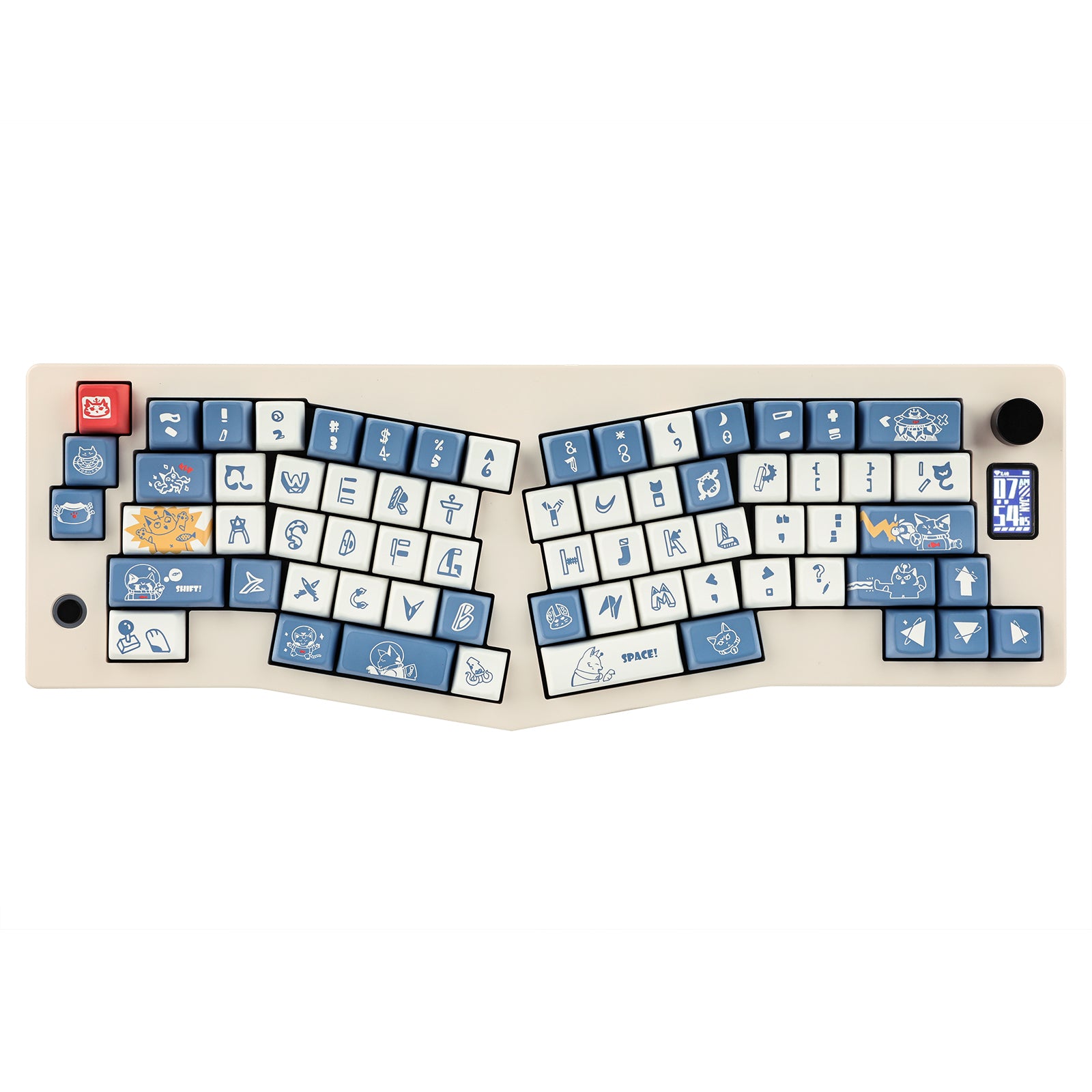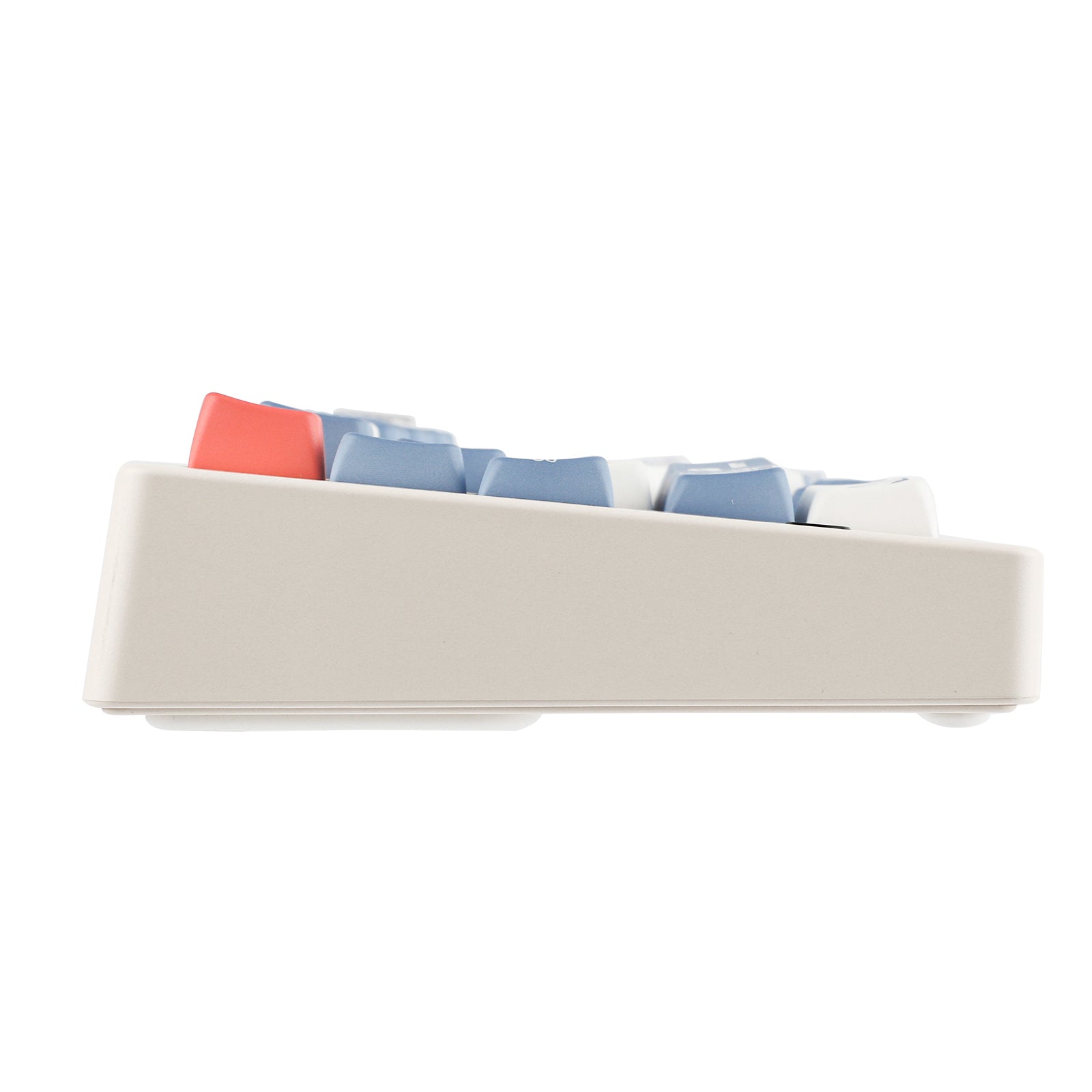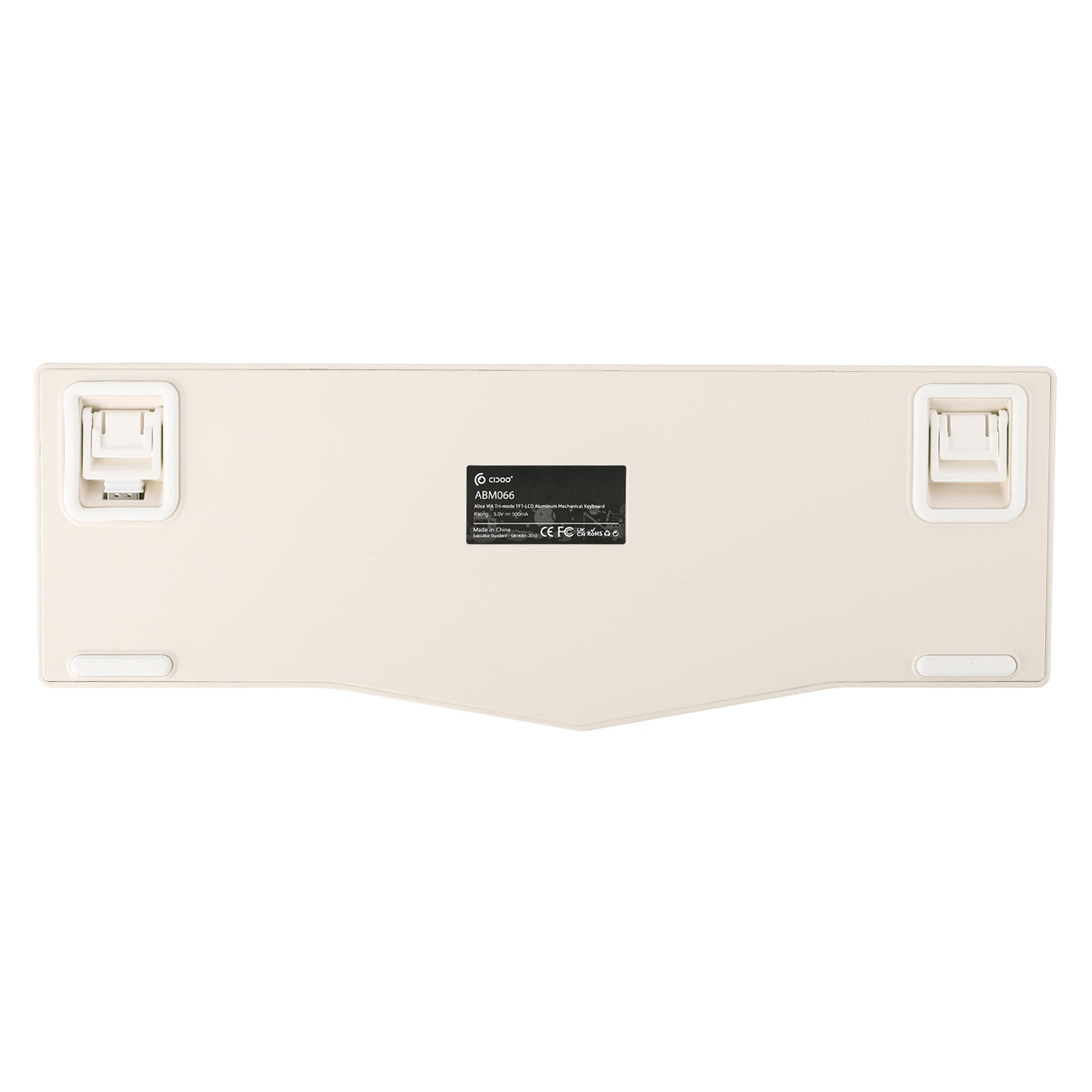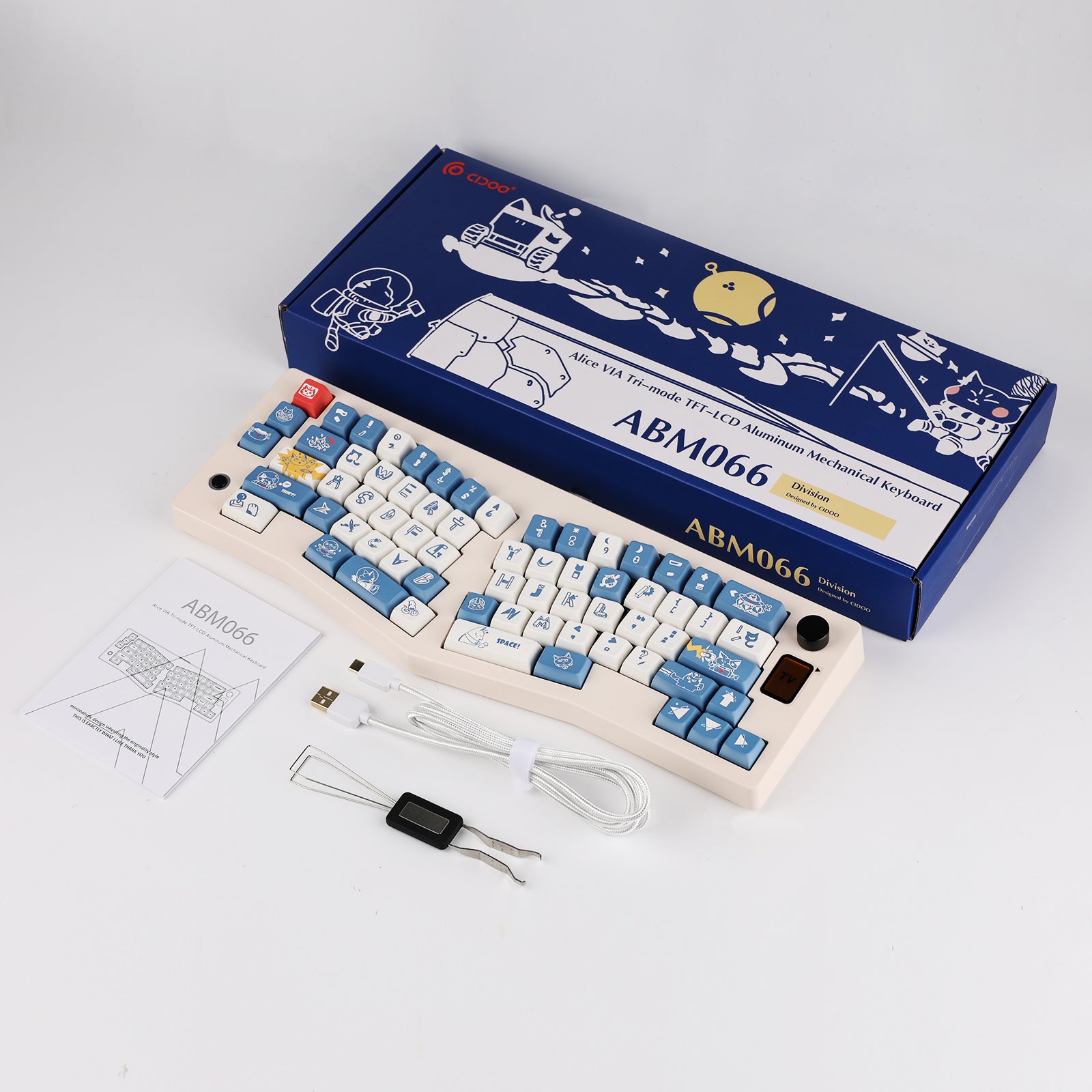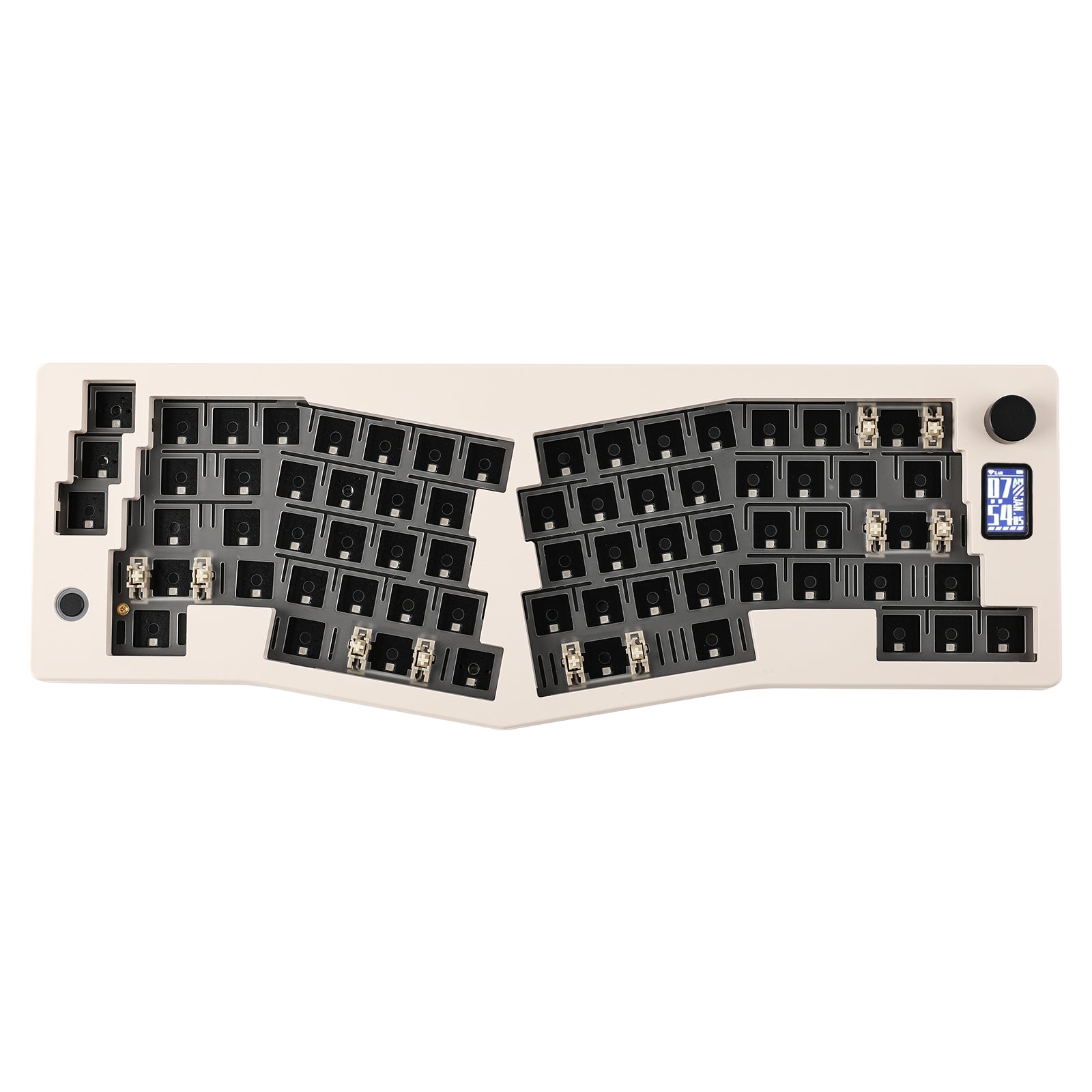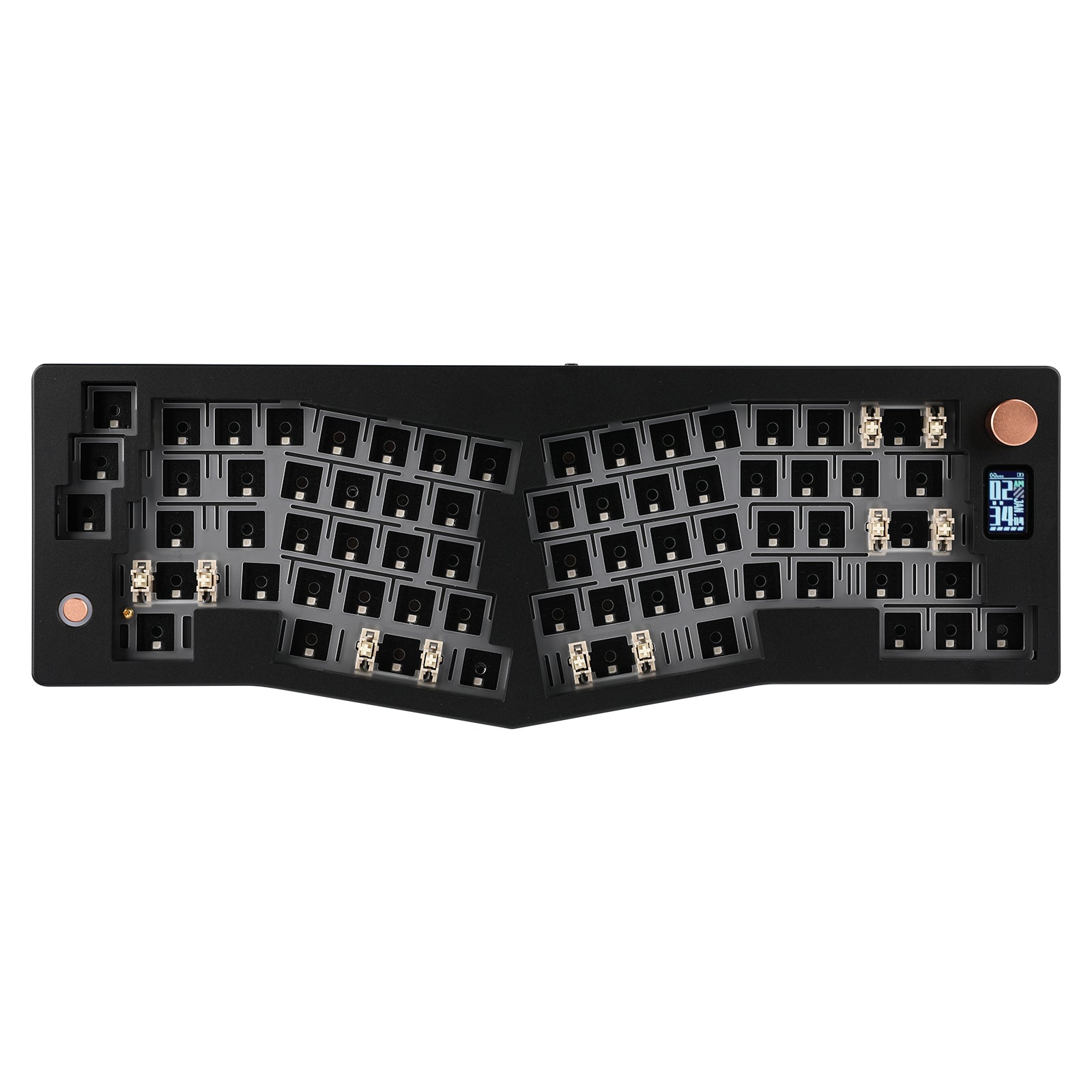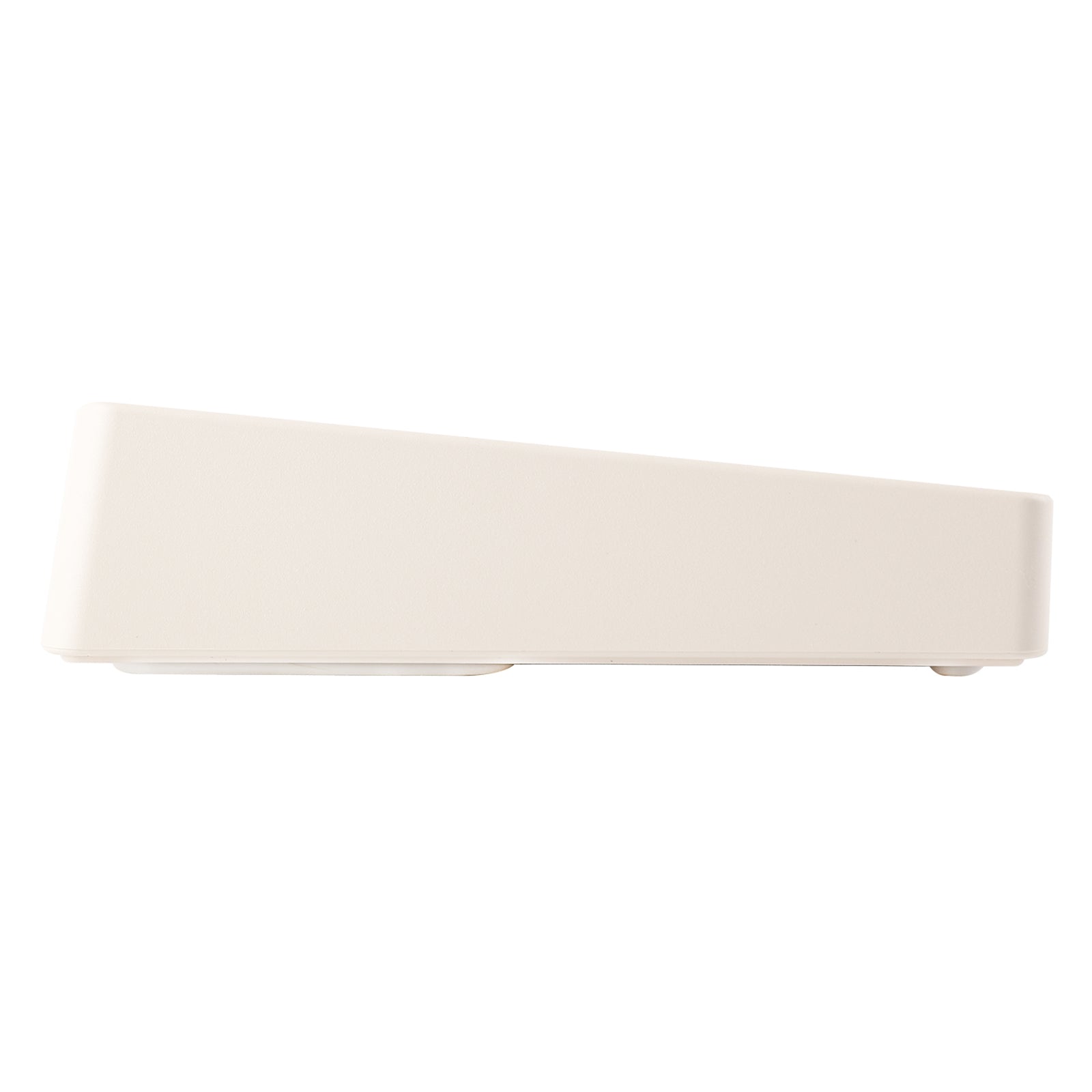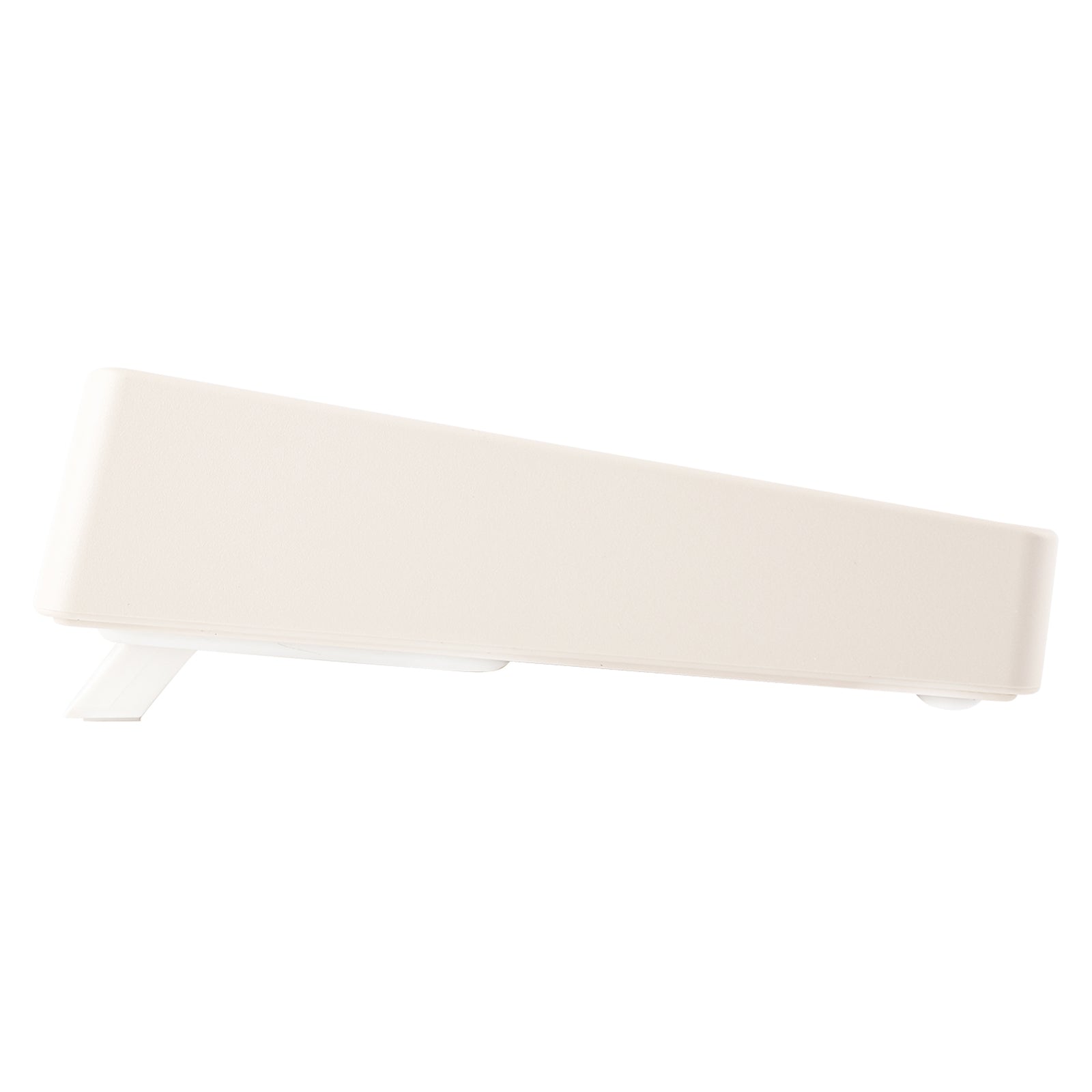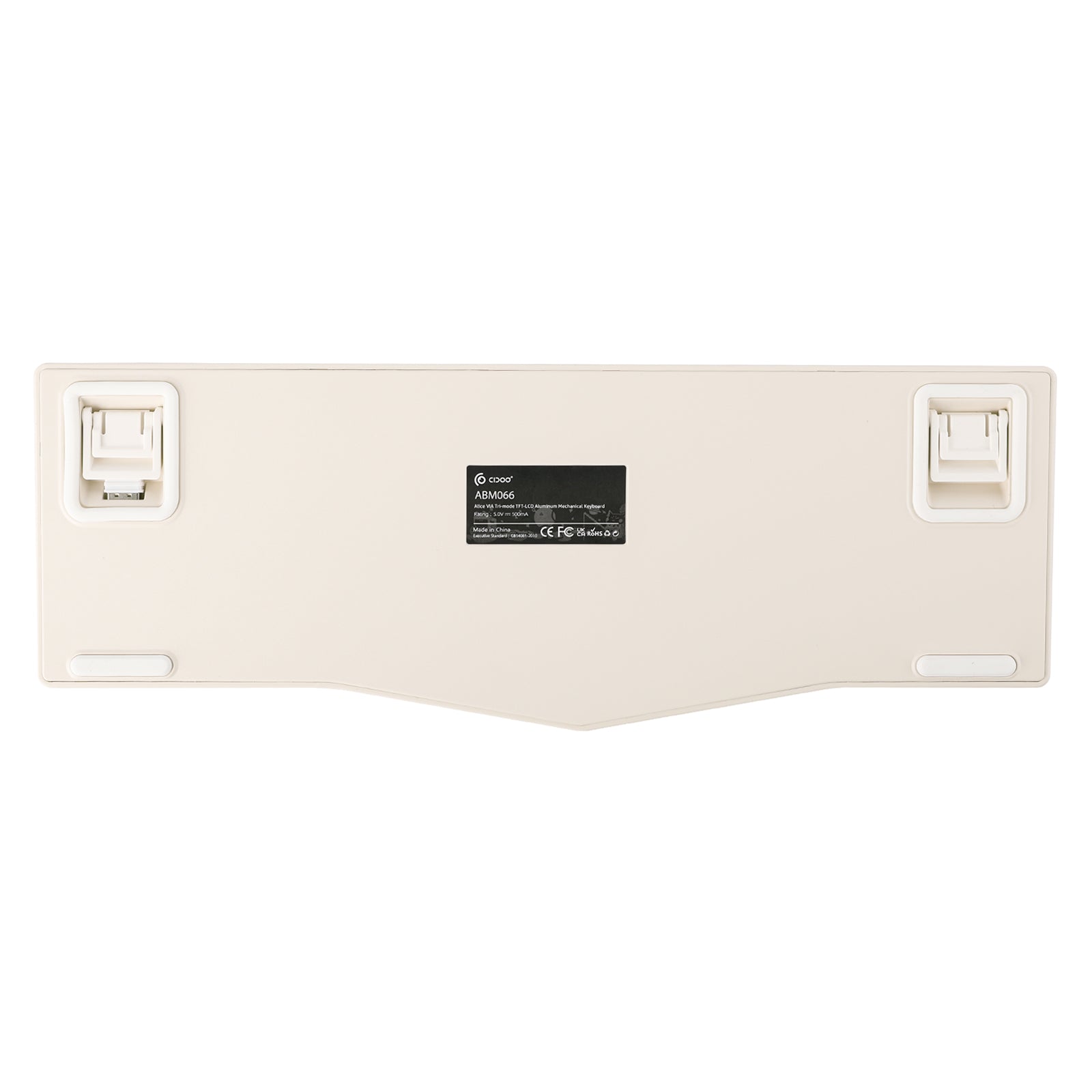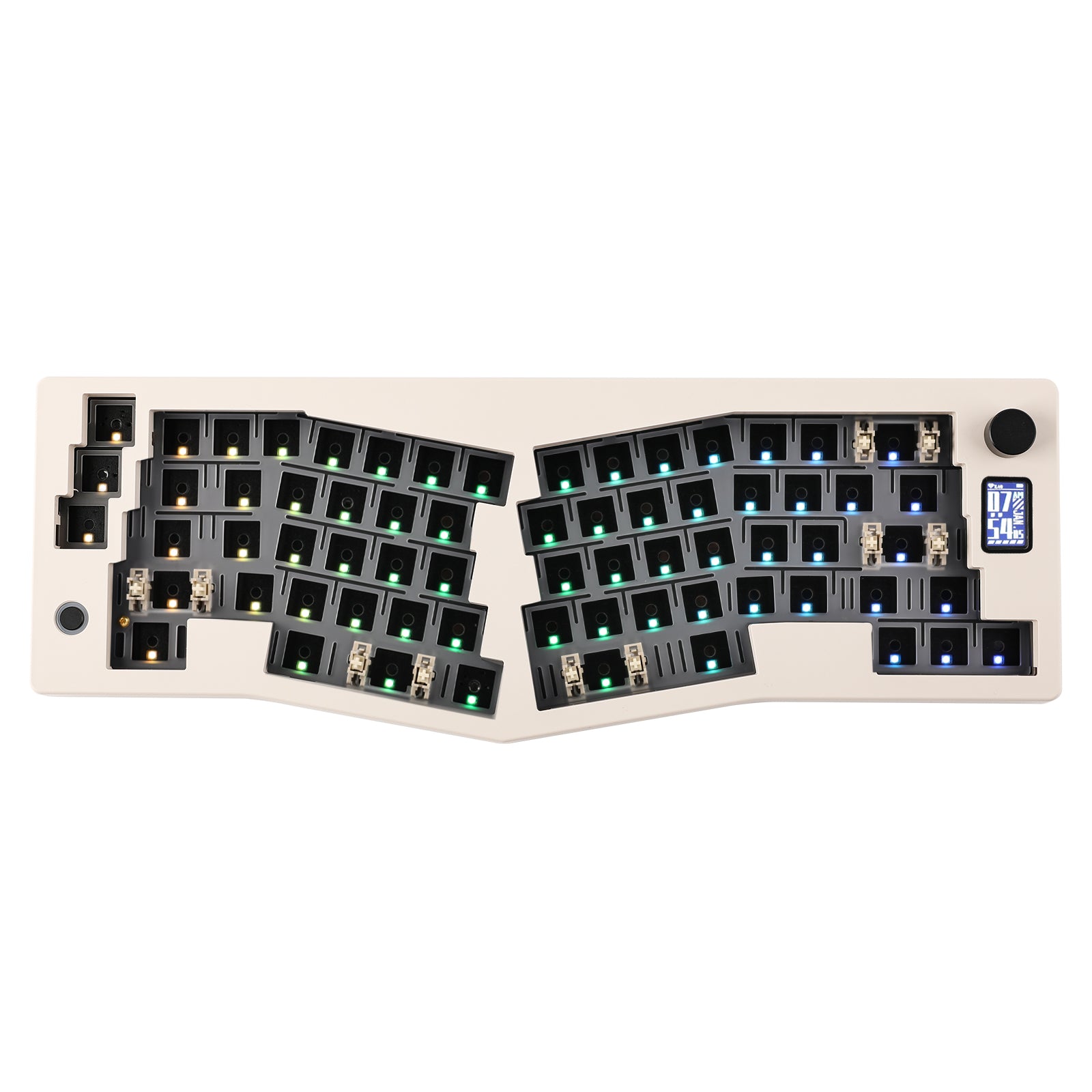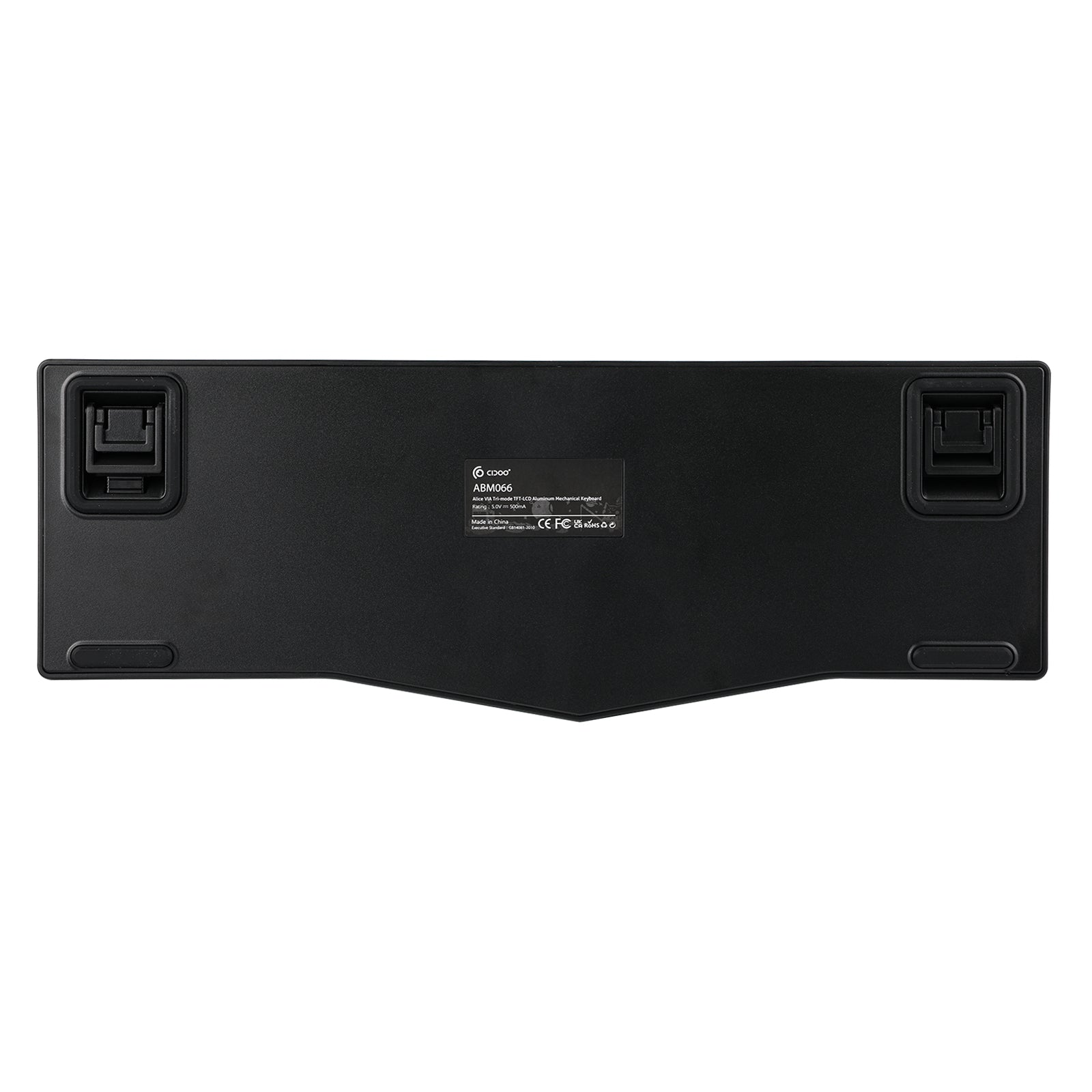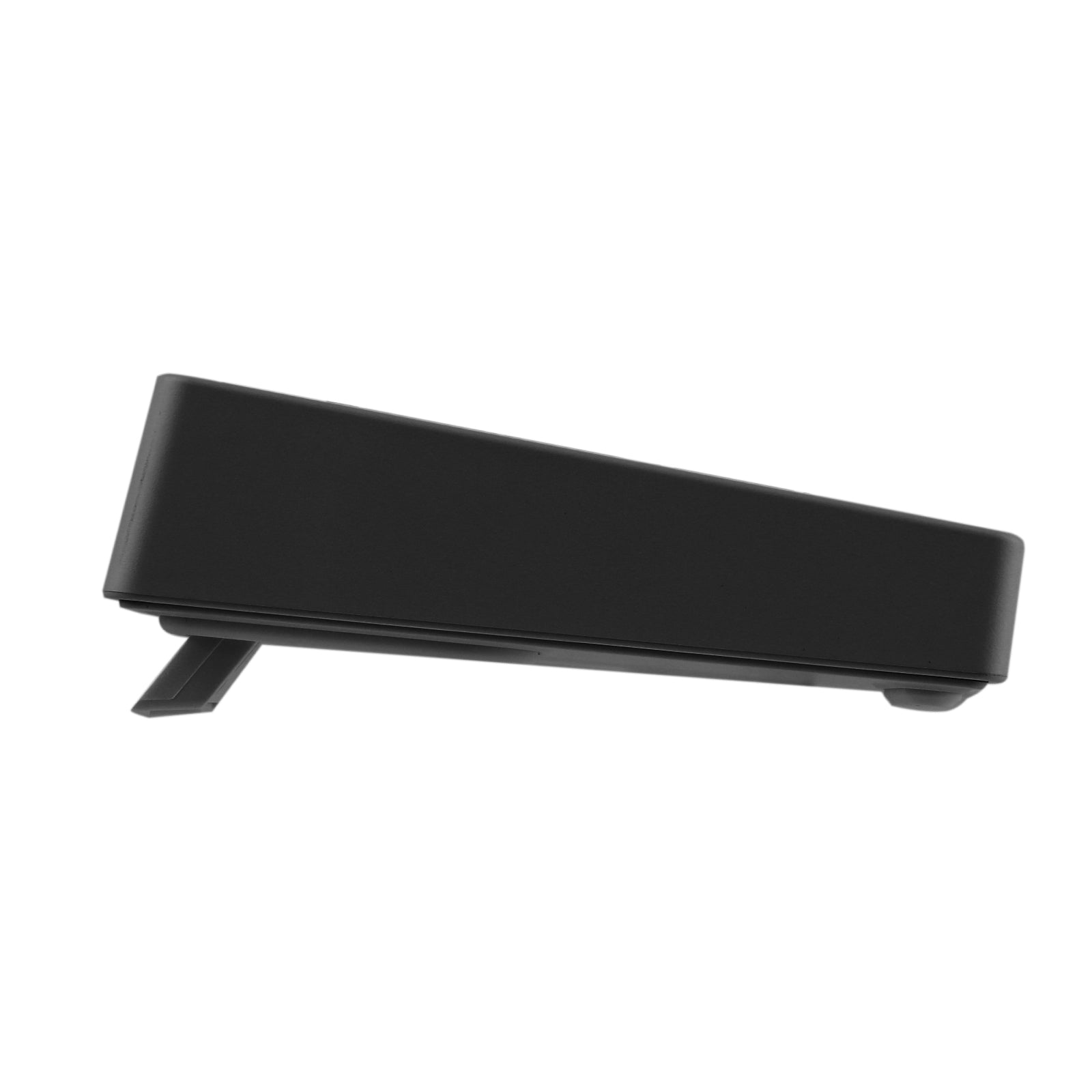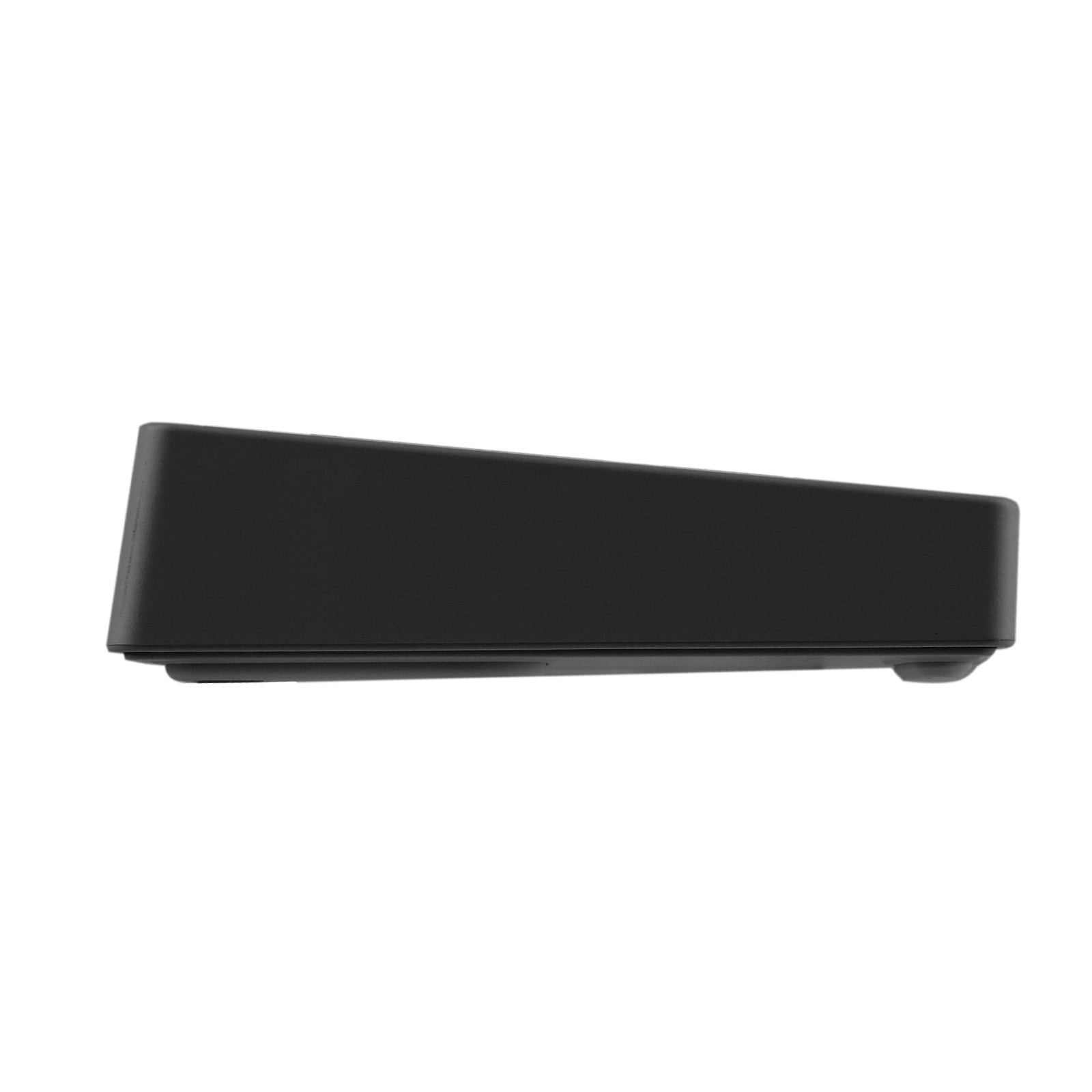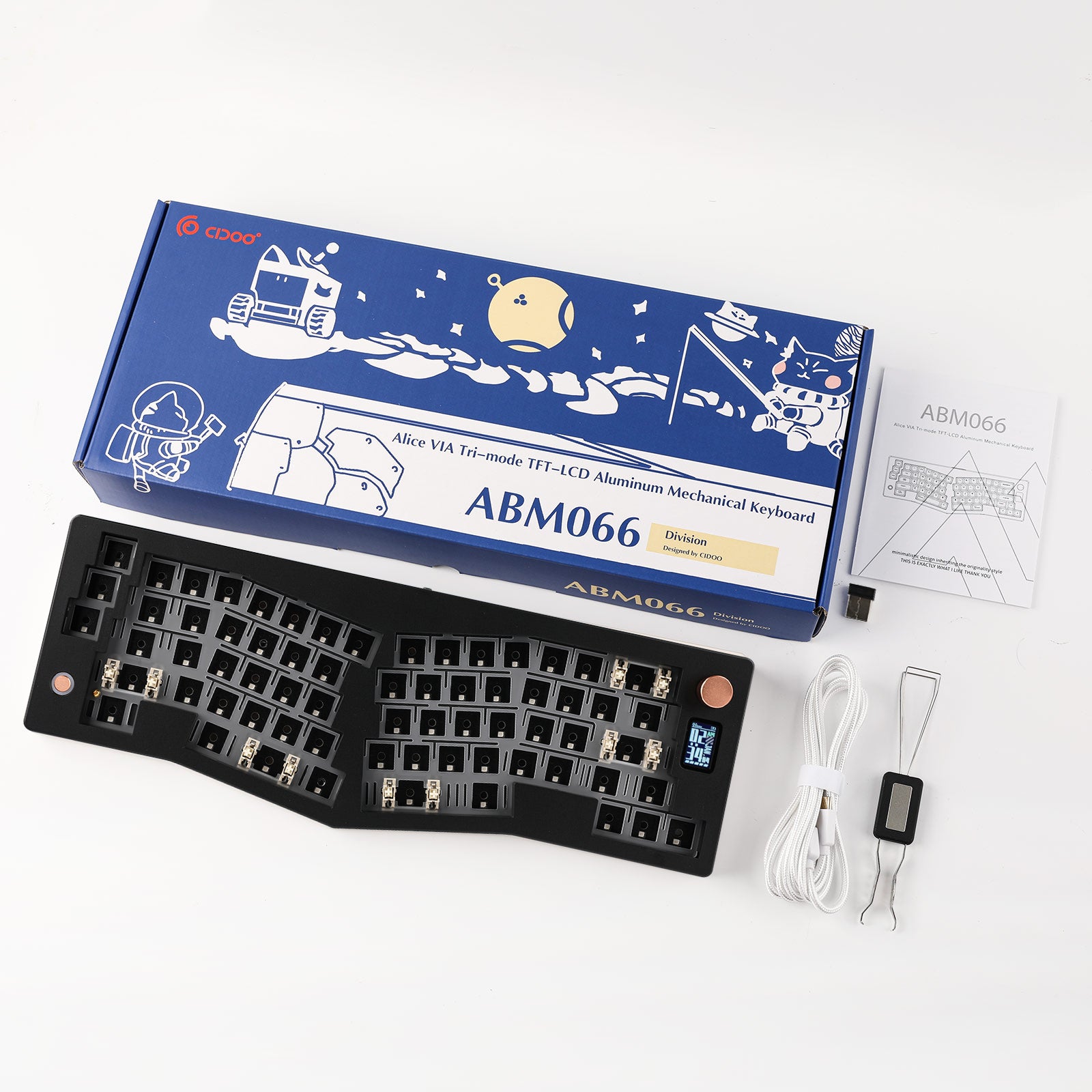 VIA-programmable Hot Swappable Wired/Wireless Mechanical Keyboard
Alice-layout for ergonomic comfort
VIA-programmable & TFT-LCD screen for unparalleled customization
Hot-swappable custom silent switches
Rotary knob for easy control
Multiple connectivity options: Bluetooth, 2.4Ghz, and Type-C
Dye-sub PBT keycaps for durability
Sale price
$89.99
Regular price
Free standard shipping to most countries
Enjoy free shipping to most countries*. Please refer to our
shipping FAQ
to see if you apply.
Covid-19 Shipping Delay Notice
Shipping may be delayed due to covid-19 depending on your country regulations.
The Unconventional Alice Layout
Step into a new dimension of typing comfort with the ergonomic Alice layout. The CIDOO ABM066 offers a uniquely contoured design that aligns with the natural positioning of your hands for enhanced ergonomics. The Alice layout offers a groundbreaking shift from traditional keyboard designs by providing a contoured, split layout that dramatically reduces the stress on your wrists and fingers. The shape is engineered to follow the natural curve of your hands as they rest on the keyboard, offering an intuitive and comfortable typing experience.
VIA-Programmable: Your Keyboard, Your Rules
Complementing its ergonomic design, the CIDOO ABM066 also boasts a robust VIA-programmable feature. This open-source software offers an intuitive interface for real-time customization without requiring any coding skills. From key remapping and layer configurations to RGB customization and macro creation, VIA turns your keyboard into a highly personalized device.
Triple Modes: Type-C Wired, Bluetooth 5.0 & 2.4GHz Available
The CIDOO ABM066 supports connection via Bluetooth or 2.4GHz for wireless connectivity, or with the included Type-C USB cable. With Bluetooth 5.0, it easily connects seamlessly with your devices within 10 meters. Equipped with an 8000mAh battery, the keyboard is also easily switched among the three modes for efficient multitasking and speedy performance.
South-facing LED RGB Backlight & Custom Silent Blue Switches
The CIDOO ABM066 features south-facing LED RGB backlights with different light effects. This is also perfect with the custom CIDOO Silent Blue switches which includes LED slot to fit the amazing RGB lights. What's more, the switches are pre-lubed to increase the smooth sense. With the operating force of 37g and bottom force 45g, the linear switches are perfect on the keyboard to be easily pressed and shine-through.
Gasket mounted with Flex-cut PC Mounting Plate
The CIDOO ABM066 goes above and beyond by incorporating a gasket-mounted mechanism with a flex-cut PC (Polycarbonate) mounting plate. The ABM066 utilizes foam gaskets to cushion the interaction between the plate and the PCB. The result is a softer bottom-out and top-out feel, which reduces typing fatigue and offers a 'bouncier' experience compared to traditional tray or top mounts. With the flex-cut PC mounting plate, the keyboard enhances these inherent qualities by adding strategically-placed cuts to allow the plate to flex more when keys are pressed. This results in a feel that many describe as 'cloud-like' or 'cushioned,' providing not just a tactile but almost a 'floating' typing experience.
Dye-sub PBT Keycaps: Beauty That Lasts
Durable & Stylish: Made from PBT, these keycaps are known for their longevity, resisting the shine and wear that often comes with ABS keycaps. The dye-sublimation process imprints the legends onto the keycaps, ensuring they never fade over time. This results in keycaps that not only feel premium but also maintain their vibrant and clear legends even after extensive use.
Specifications for Custom Switch
CIDOO Silent Blue Switch
Type: Linear
Initial Force: 30gf
Operating Force: 37gf
Bottom Force: 45gf
Technical Specifications
Keys Amount
67 Keys + 1 Knob
Connectivity
Type-C Wired, Bluetooth 5.0 & 2.4GHz
Keycap material
Dye Sublimation PBT
Gasket Material
Poron foams
Case Material
ABS Plastic
Anti-Ghost Key
NKRO in all modes
LED Direction
South-facing
Switch Included
CIDOO Silent Blue Switch
Dimension
371 x 121 x 40 mm
Inside the box
1 * Keyboard
1 * USB Cable
1 * 2.4G Receiver
1 * Instructional Manual
Join us on Instagram
Join our community in Instagram to keep up to date with our news, product releases, sales and giveaways!