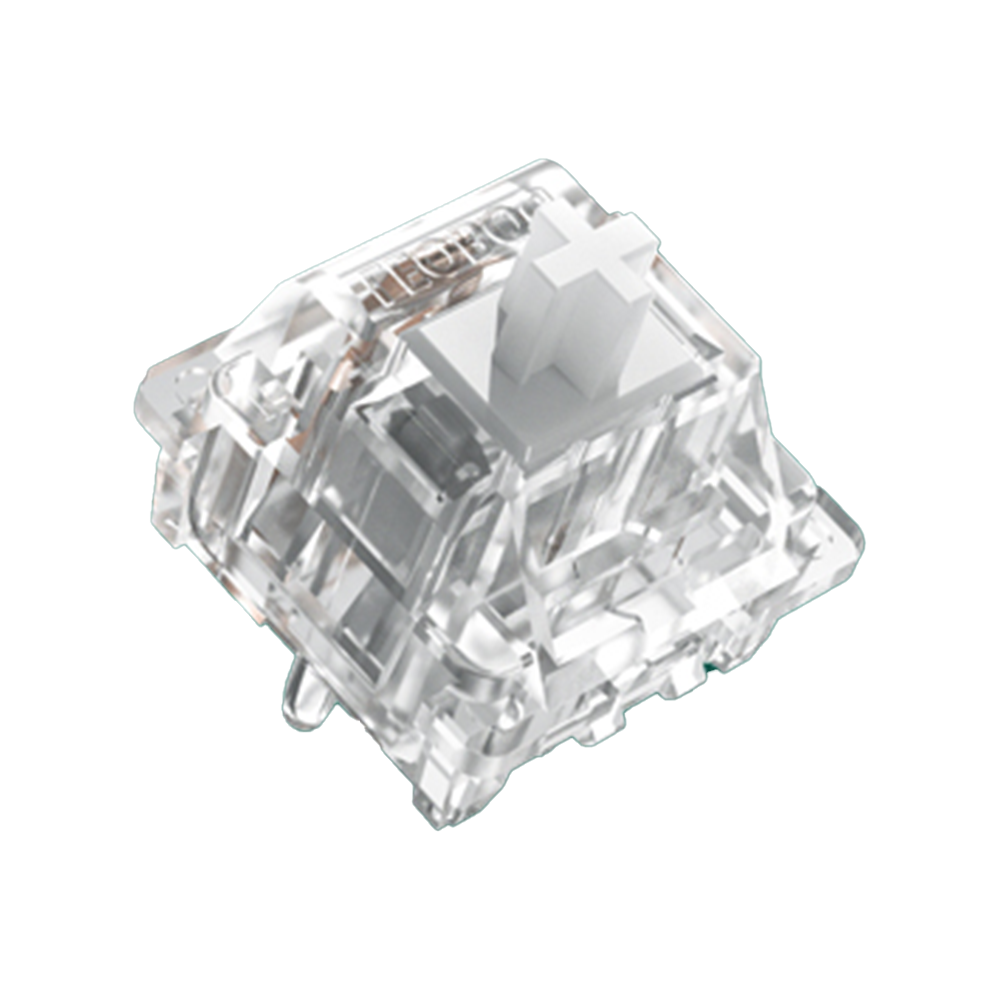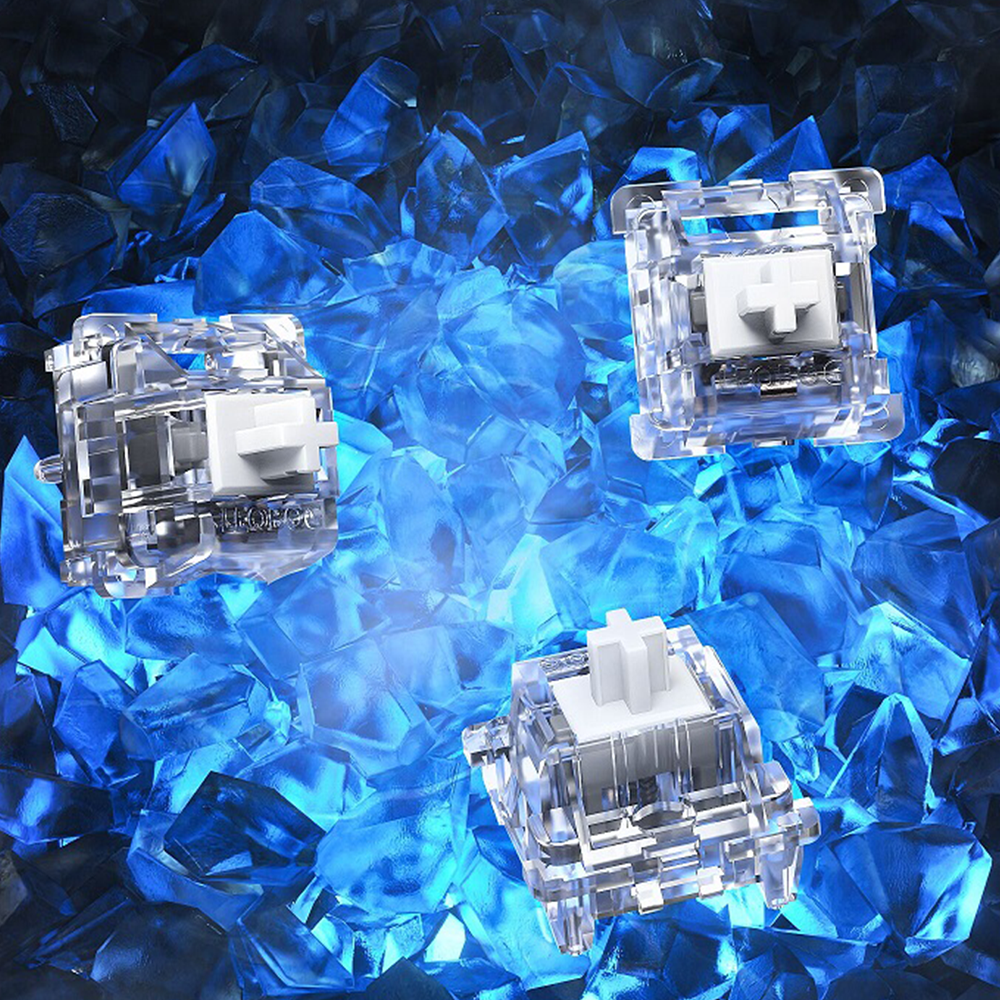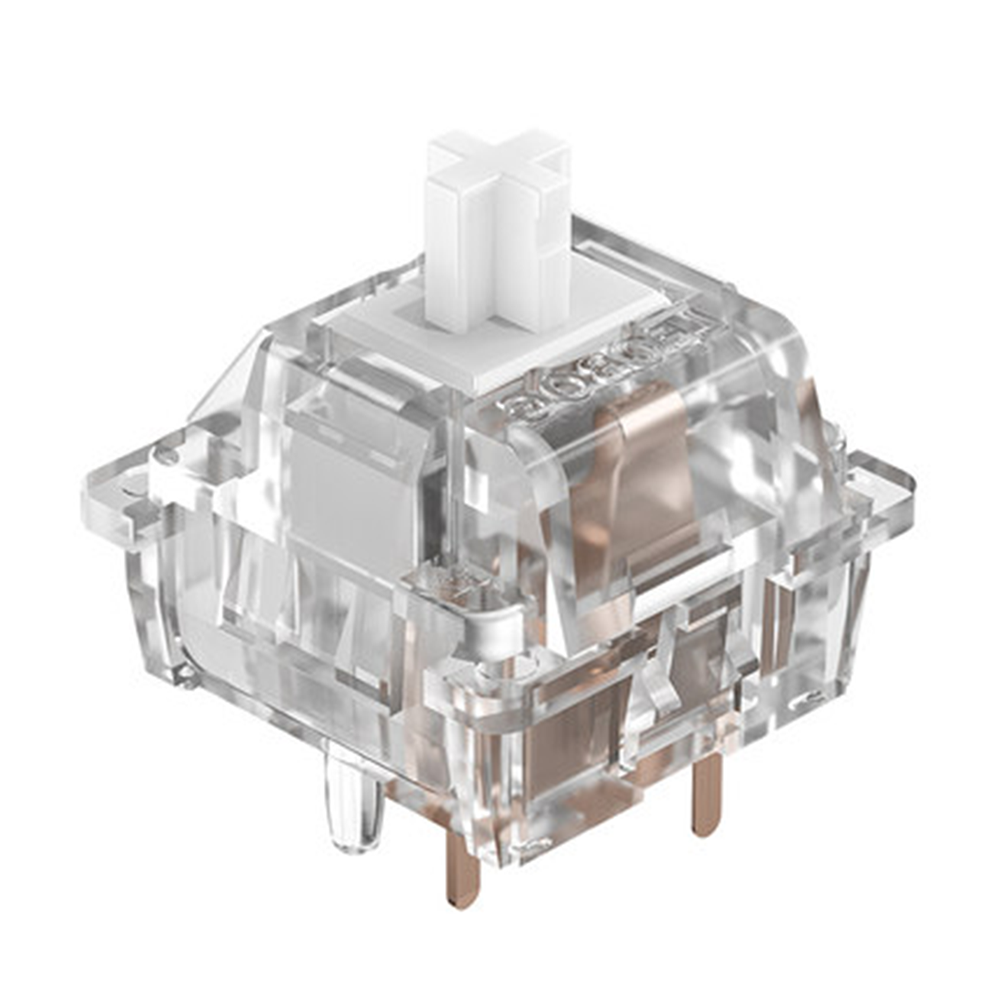 LEOBOG Icesoul Switch Set
Original LEOBOG Icesoul Switch Set for Mechanical Keyboard Replacement
POM Stem, PC Housings
5-Pin, Compatible with MX Structure Keycaps
Built-in LED Slot & Durable Lifespan
Regular Operating Force with Tactile Feature
Suitable for Customized Keyboards
Sale price
$29.99
Regular price
$29.99
Free standard shipping to most countries
Enjoy free shipping to most countries*. Please refer to our
shipping FAQ
to see if you apply.
7-Day Return Policy
You may return any non-customized and non-sales product that is sealed, within the 7 days upon receiving it.
LEOBOG Icesoul Tactile Switches
Looking around the market, there are very few transparent switches in tactile type. The Leobog Icesoul switch is thus aiming to be one to meet the need. Like its name, the Icesoul switch is designed to be transparent. With transparent PC housings, this switch is perfect for those who are keen on shine-through keyboards. The Icesoul switches are designed with light actuation force of 30g. They are perfect for gamers and typists who need to work with the keyboard for a long time.
Compatible with MX Structure Keycaps
The Icesoul mechanical switches are designed with general MX structure so that they can fit most keycaps sets with (X) cross stem. This greatly improves the compatibility and you can feel free to change the switch and remake your own keyboard.
POM Stem & PC Housings
The Icesoul switches come with POM stem, PC housings for an extreme durable purpose. The PC housing makes the switch to be transparent and completely shine-through. This is really perfect for those who are fond of RGB lights. With the improved structure that reduces the rustle feeling and sound, which are generally brought by POM material, the switch presents a pleasing typing experience and sound.
Built-in LED Slot with Transparent Housing & Durable Lifespan
The Icesoul mechanical switches are equipped with LED slots for modification. This provides more fun feature and options for those who are DIYers. It has a lifespan of approximate 60 million times of keystrokes based on laboratory durability tests; you may rest assured with the long lifespan.
Specifications
LEOBOG Icesoul Mechanical Switch
Type: Tactile
Material: POM stem, PC housings
Pin: 5 Pins
Pre-travel: 1.7mm
Total Travel: 3.6mm
Initial Force: 49gf Min
Actuation Force: 30±3 gf
Bottom Force: 45gf
Lifespan: 60 millions of stokes
Technical Specifications
Material
POM stem, PC housings
Number of switches
100 pieces
Inside the box
Original LEOBOG Icesoul Mechanical Switches
My favorite
Honestly I love these. They are super bright if you like RGB ( not a fan of that). I love their weight I guess, the little force it take to move my keycaps. I like my typing experience. They do have a wee bit of wobble, but to me not any more then any other switch I've used. I love how they sound. All these are my preferences of course. I will buy them again!
Join us on Instagram
Join our community in Instagram to keep up to date with our news, product releases, sales and giveaways!