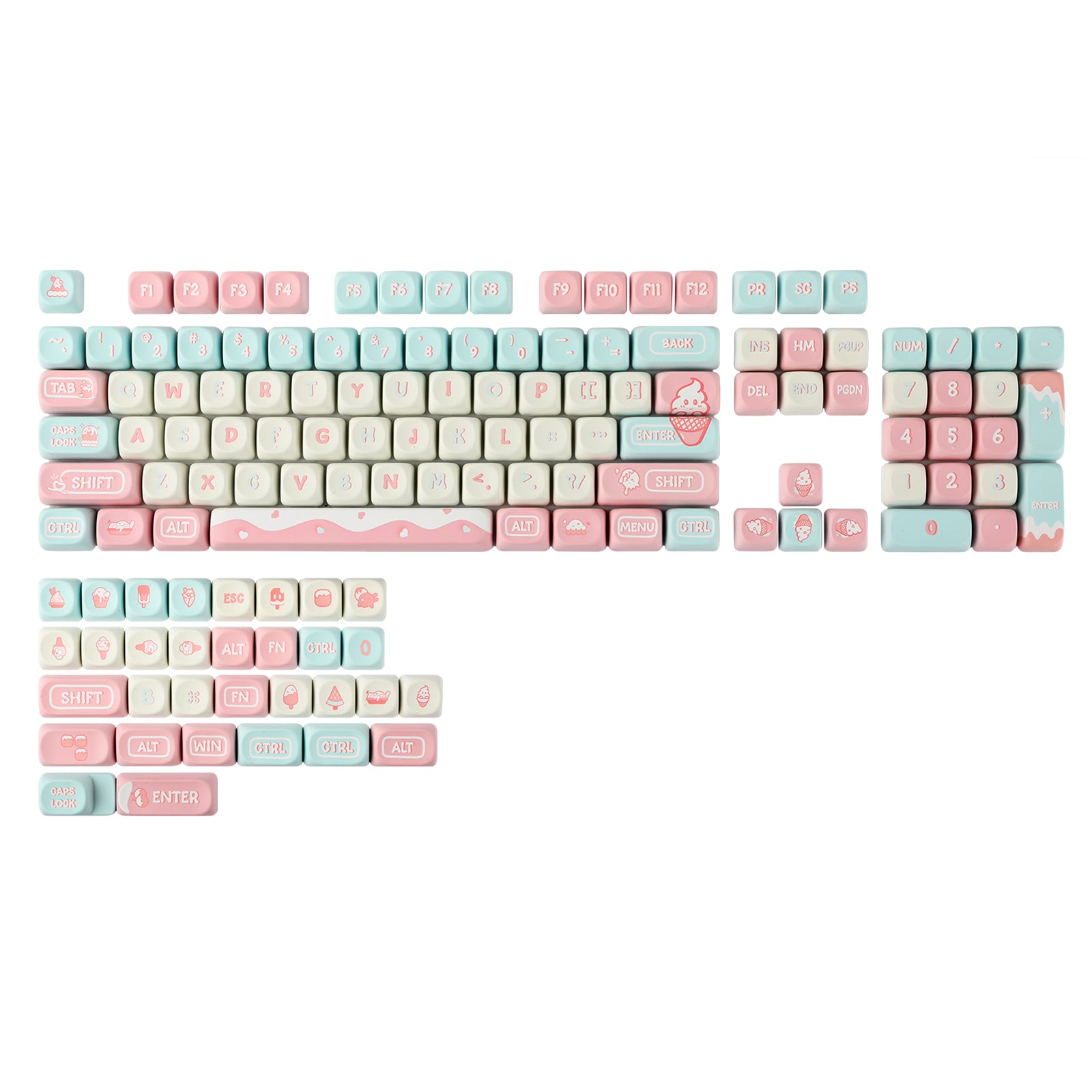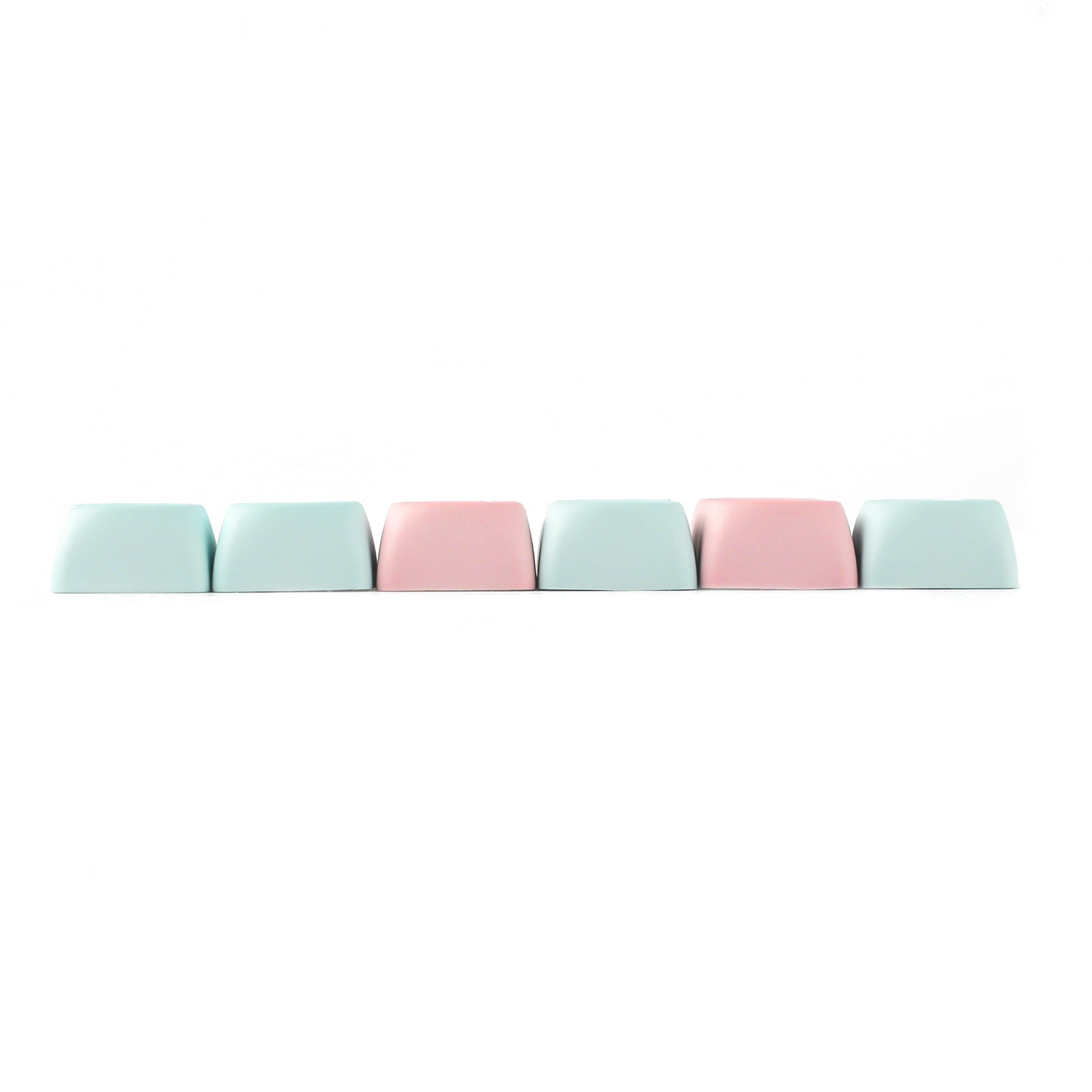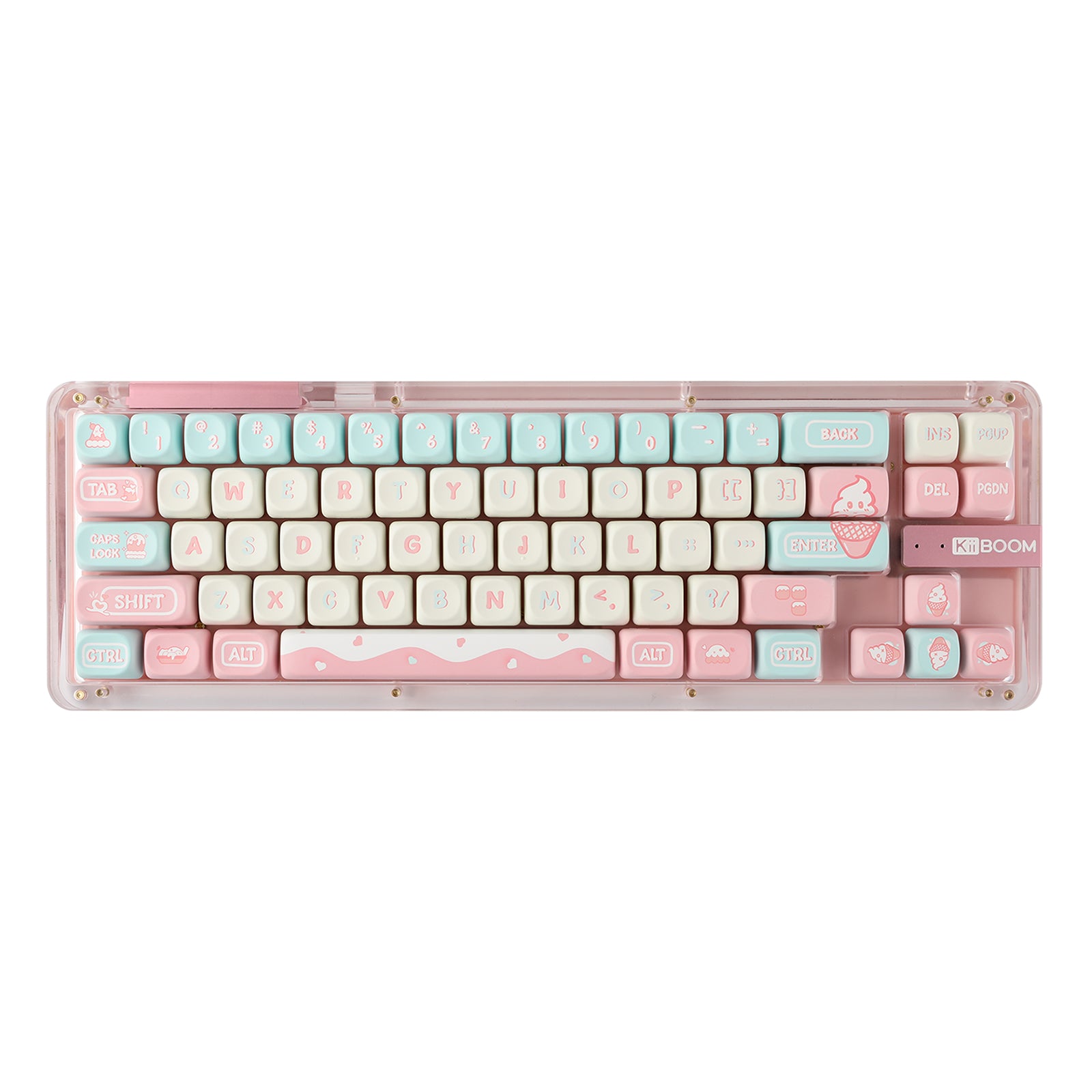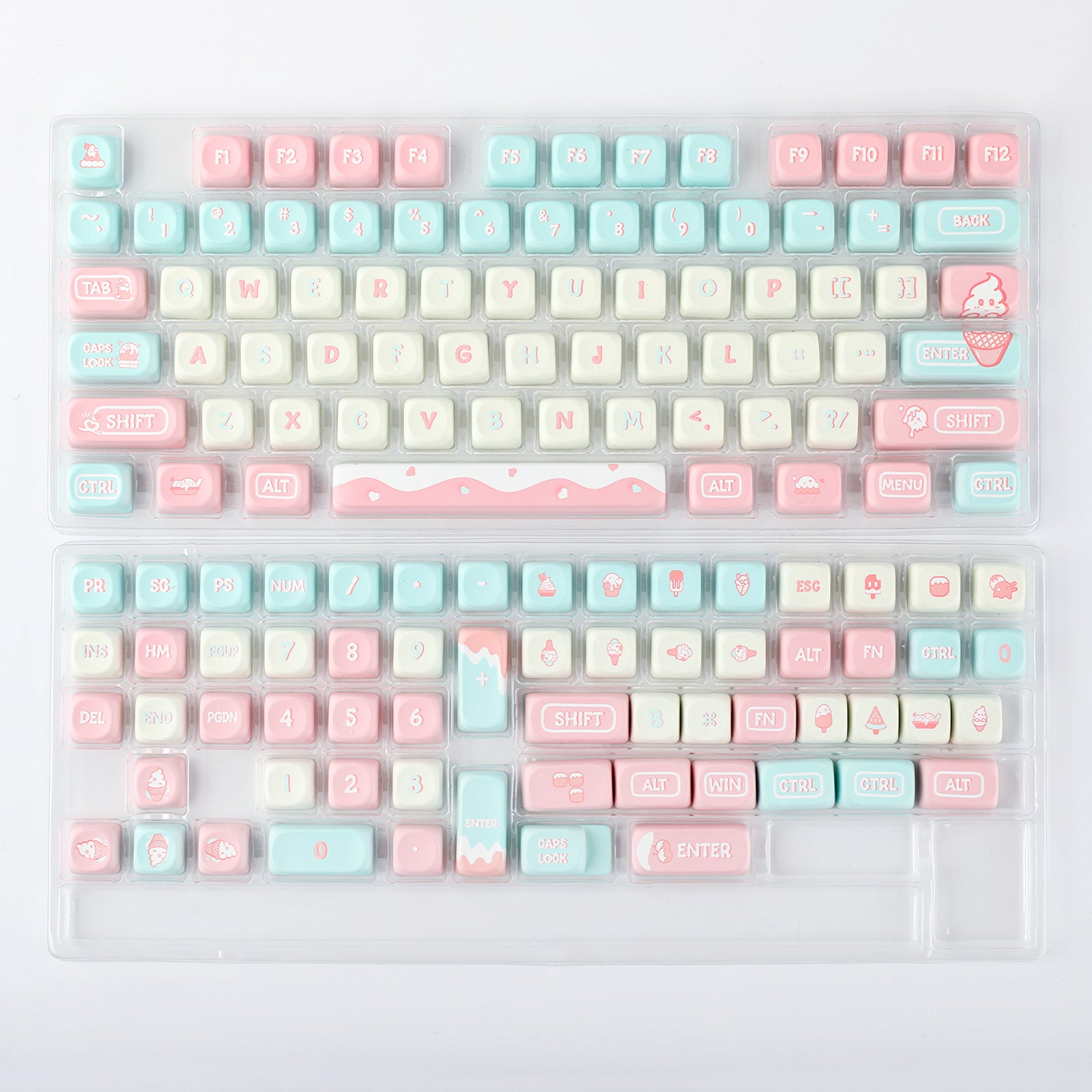 KiiBOOM Ice Cream Dream Keycaps
132 Keys MOA Profile PBT Full Keycaps Set
MOA profile
Durable PBT Material
Pastel-colored ice cream-inspired design
Compatible with 60%/65%/75%/TKL/Full-Size/1800 keyboards
Sale price
$49.00
Regular price
Free standard shipping to most countries
Enjoy free shipping to most countries*. Please refer to our
shipping FAQ
to see if you apply.
7-Day Return Policy
You may return any non-customized and non-sales product that is sealed, within the 7 days upon receiving it.
KiiBOOM Ice Cream Dream Keycaps
Sale price
$49.00
Regular price
The Birth of Ice Cream Dreams Keycap
In the heart of KiiBOOM's innovative lab, where imagination meets craftsmanship, a delightful idea was born— why not turn the magic of summer days and joy-filled ice cream outings into a tangible experience? Inspired by the spirit of youth and the delicious swirls of ice cream cones, our Ice Cream Dreams Keycap was crafted.
Capturing the Essence of Ice Cream Bliss
Picture it: a blazing summer day. The kind where the air is thick, and the only refuge is the tantalizing promise of a frosty ice cream cone. As you take your first lick, the world seems to fade away, leaving just you, the refreshing taste, and a moment of pure bliss. Now, imagine capturing that essence and infusing it into your daily tech routine. This is what our keycap promises.
A Symphony of Colors and Textures
Colored with a pastel harmony of pinks and blues, it paints a dreamy picture reminiscent of strawberry and blueberry scoops. And within its MOA height lies a mesmerizing dance of fluid, much like melted ice cream, that swirls and twirls as your fingers dance over the keys. Each press is not just tactile; it's an experience—a flashback to those carefree days.
Embracing Personal Flair in Technology
But it's not just about beauty and nostalgia. The keycap exemplifies KiiBOOM's dedication to individuality. We believe that every individual deserves a touch of uniqueness, a dash of personal flair in their tech world. This isn't just a keycap; it's a statement. A statement that says, "I am unique. I am fun. I am nostalgic."
Merging Quality with Whimsical Design
In line with KiiBOOM's ethos, this keycap serves as a testament to our commitment to merging unparalleled quality with whimsical design. It's not just about pressing keys; it's about cherishing moments, reviving memories, and making every keystroke a journey back to those sweet summer days.
So, let your fingers take a trip down memory lane and feel the cool, sweet embrace of summer with every tap. Dive into the Ice Cream Dreams by KiiBOOM. The sweetest escape for your keyboard. 🍦✨
Technical Specifications
Inside the box
A Set of KiiBOOM Ice Cream Dream keycaps
Join us on Instagram
Join our community in Instagram to keep up to date with our news, product releases, sales and giveaways!