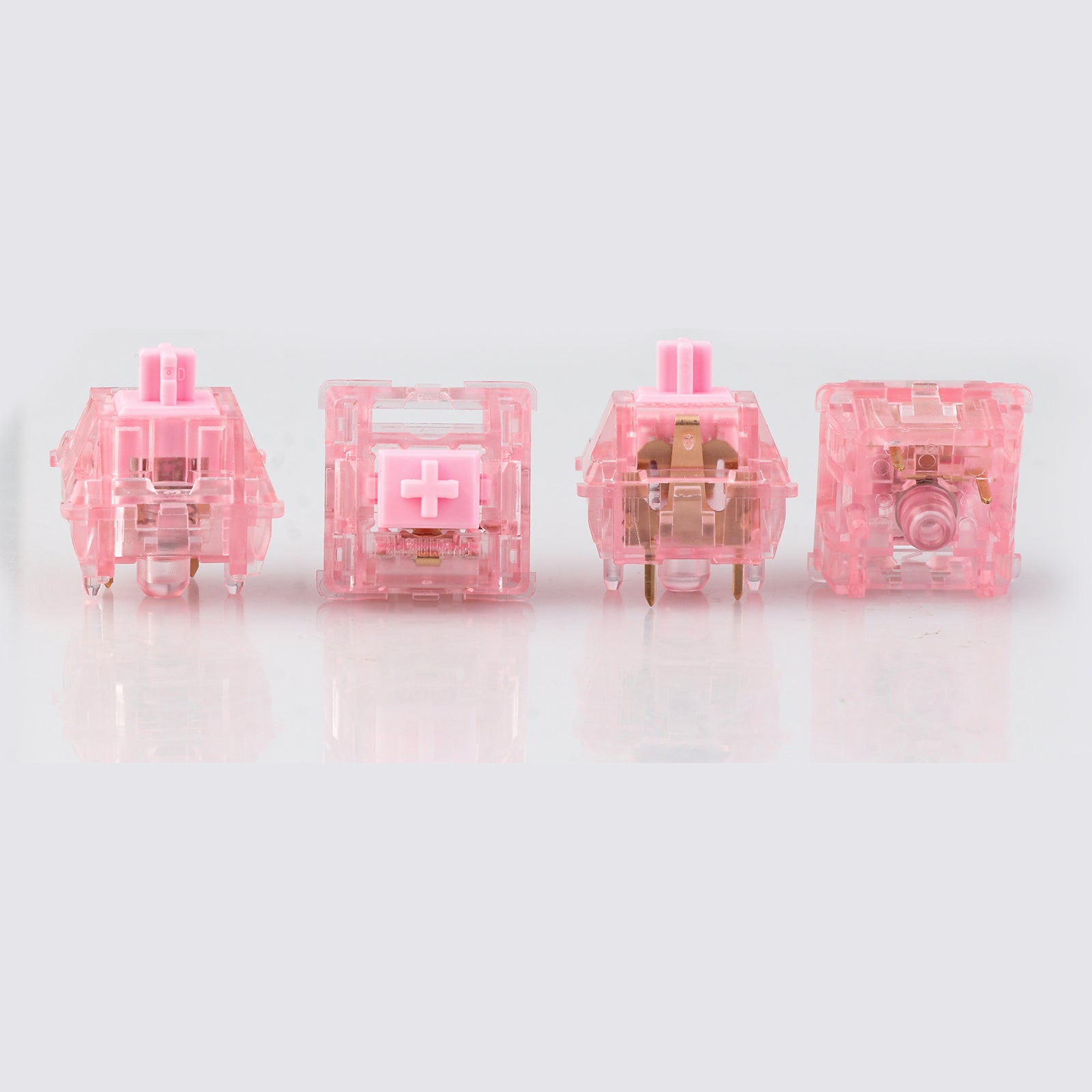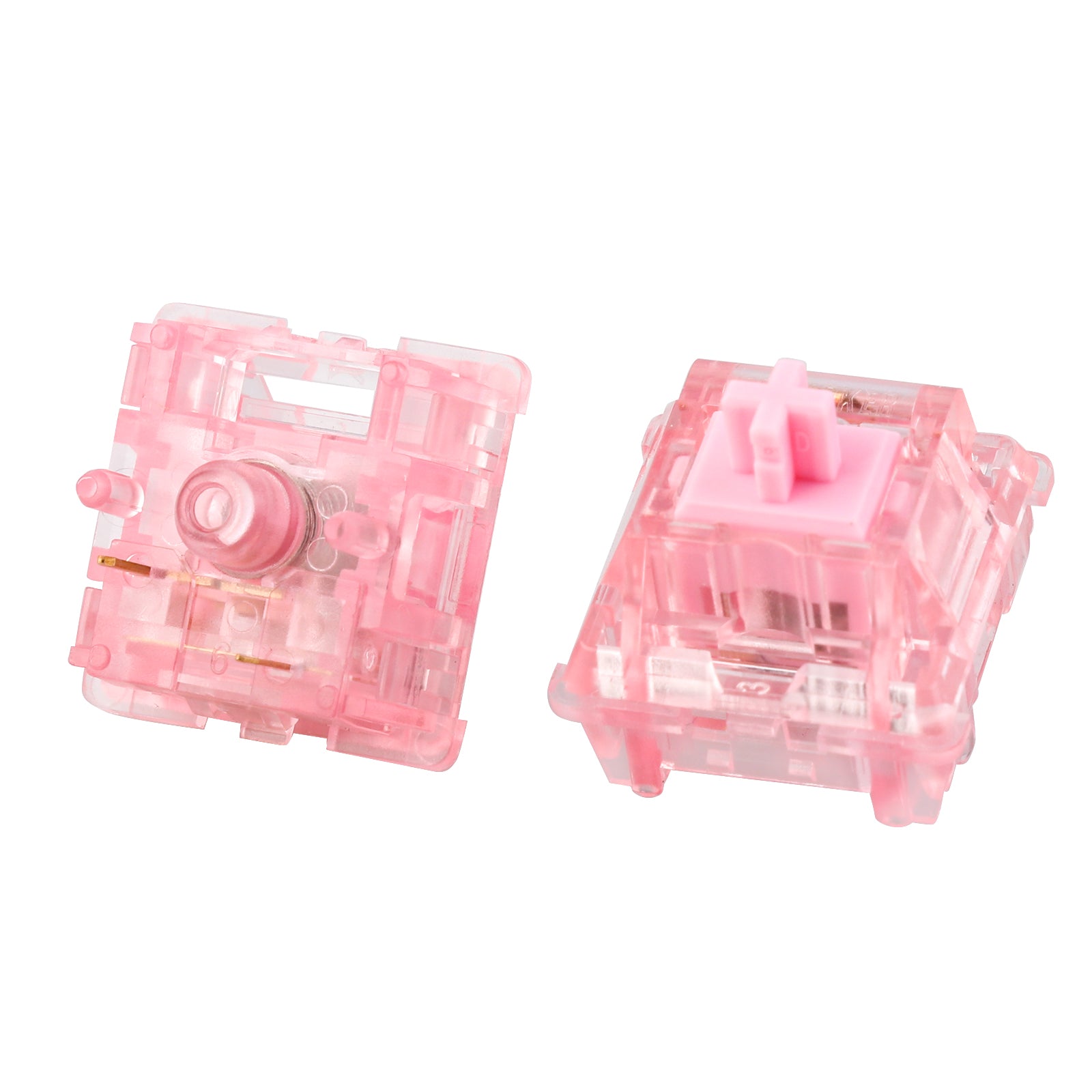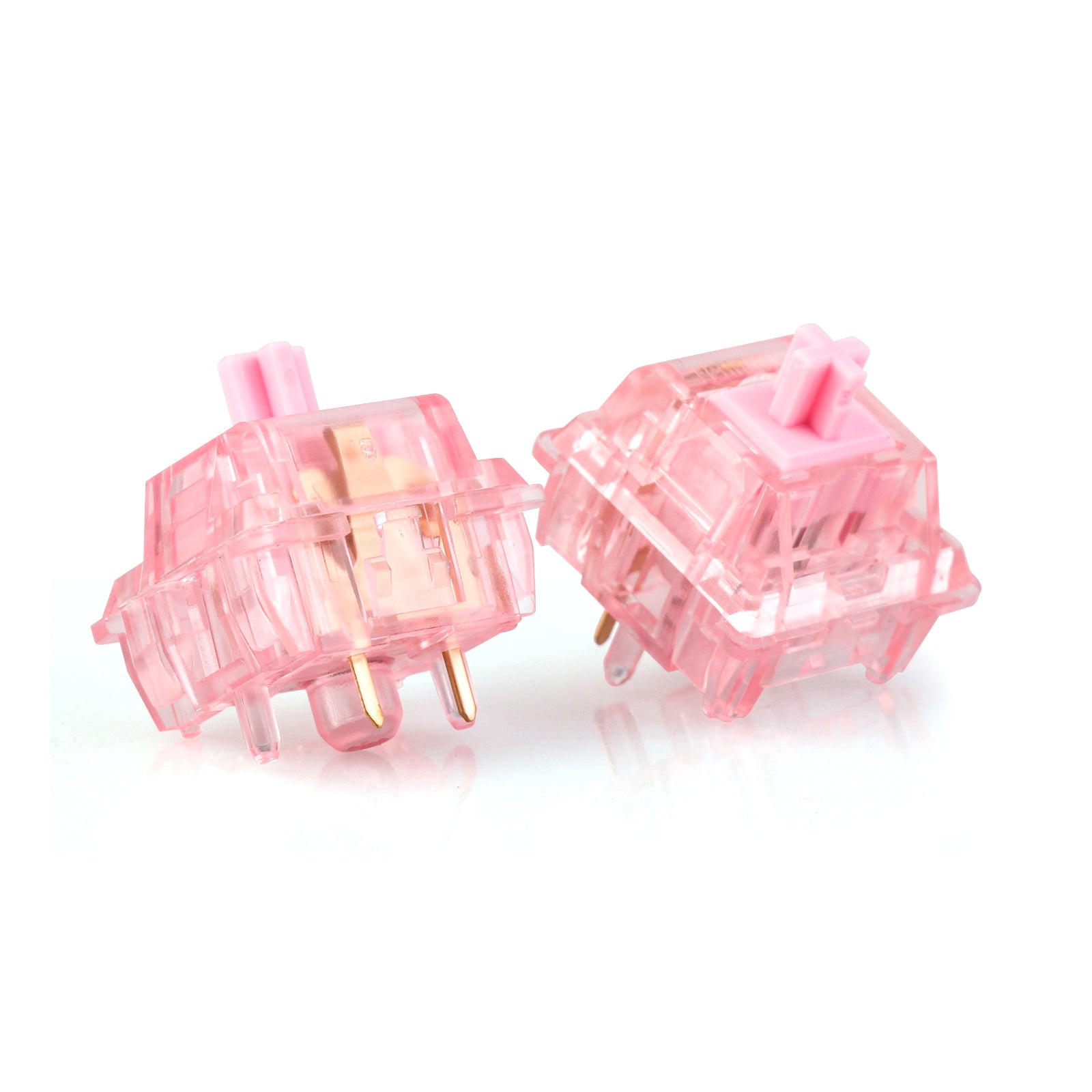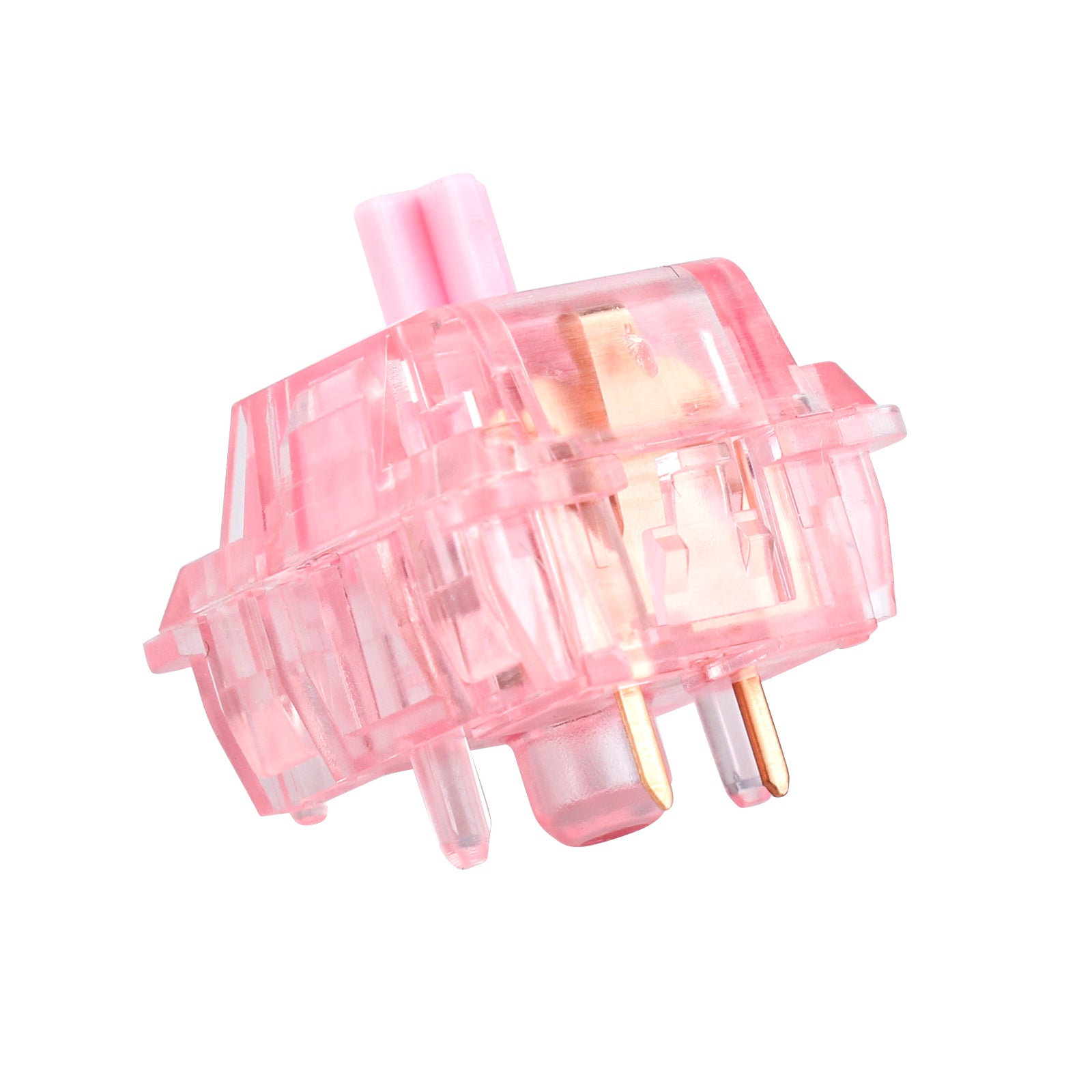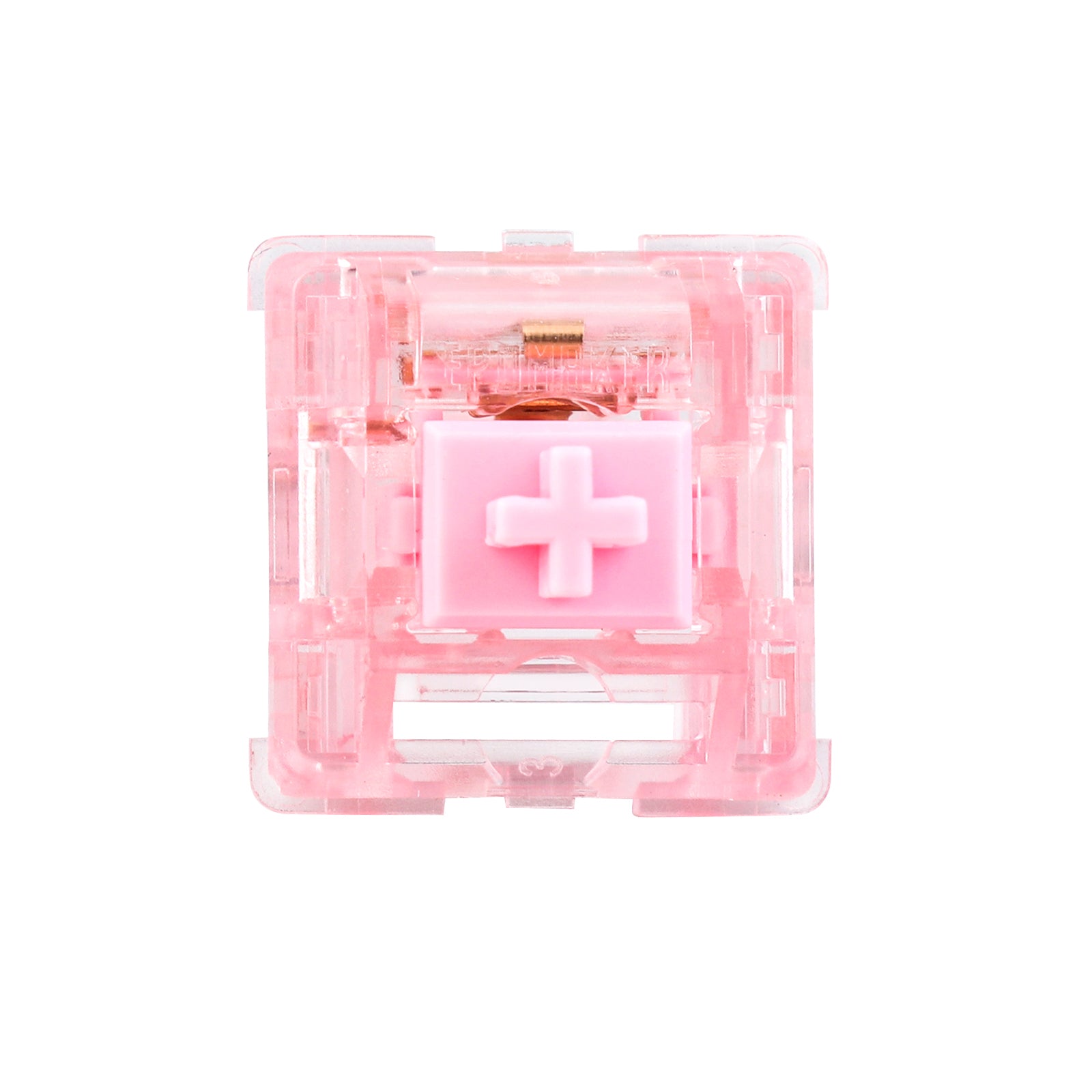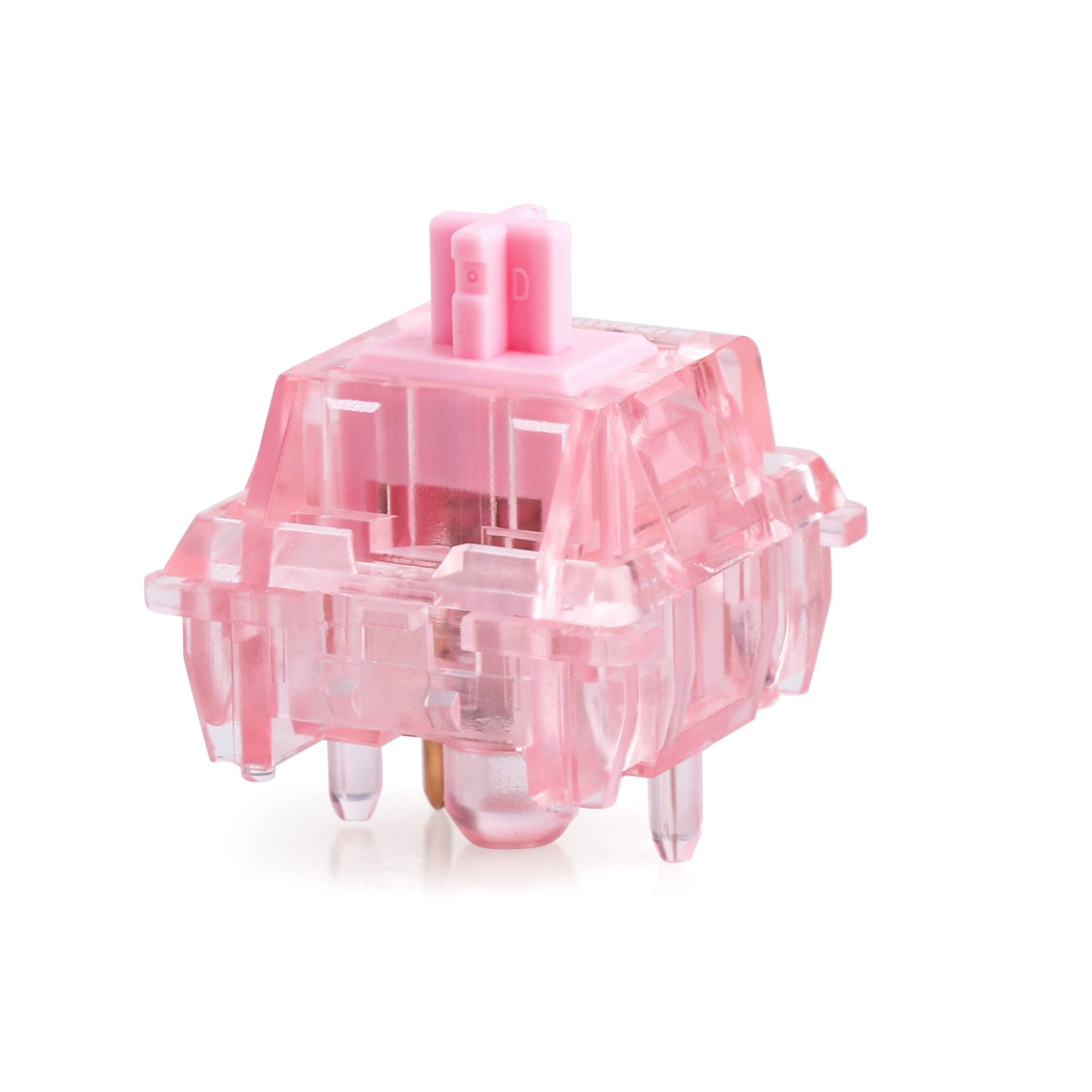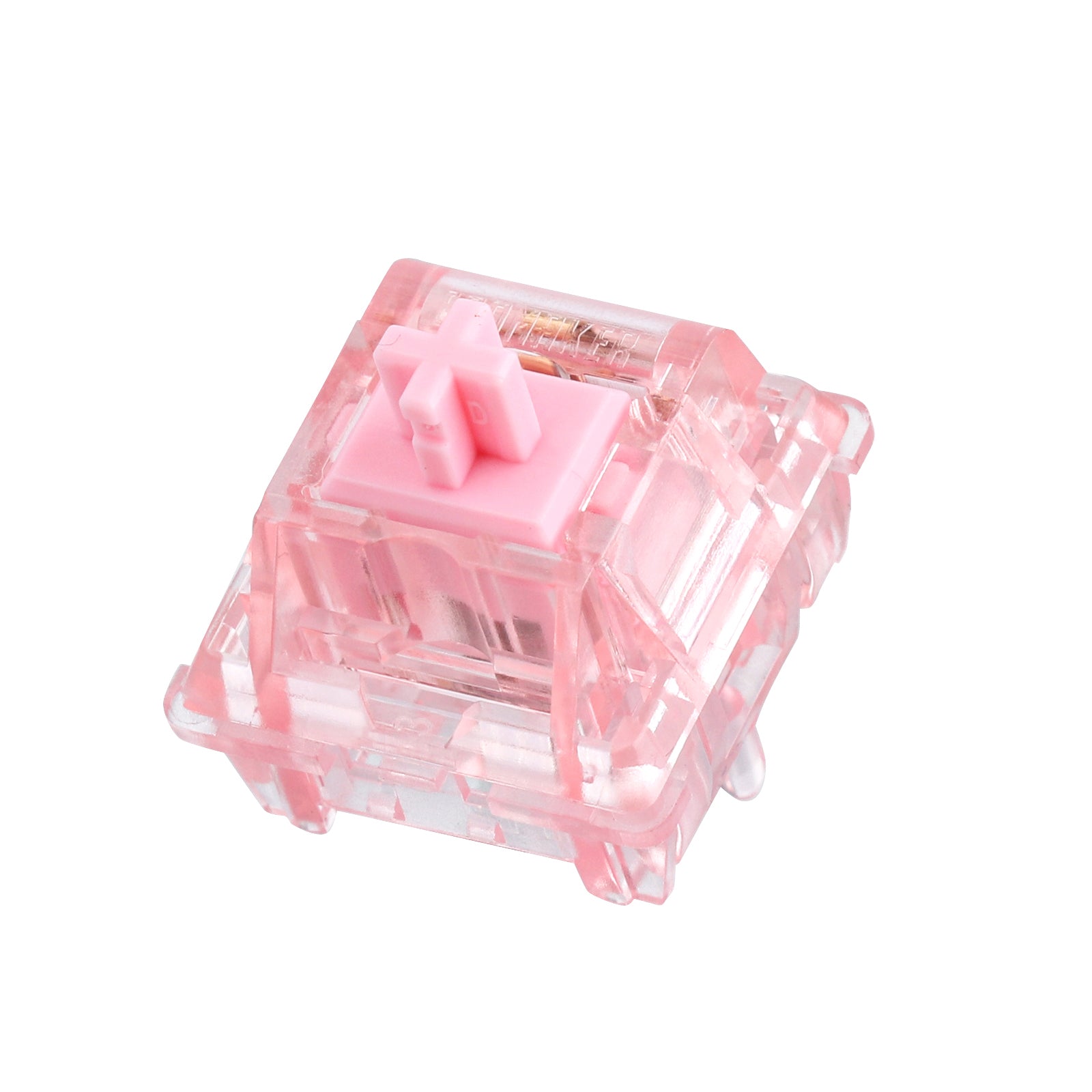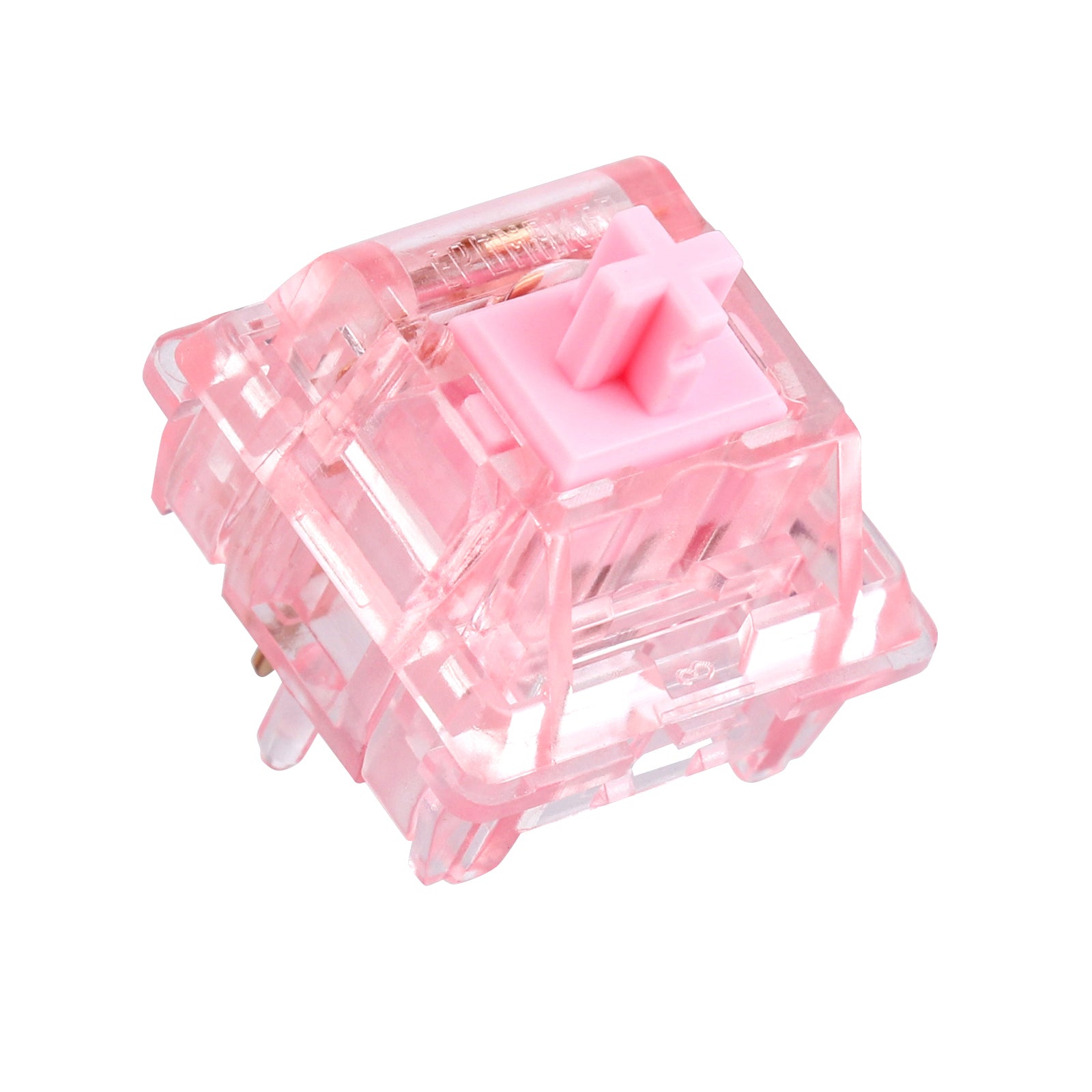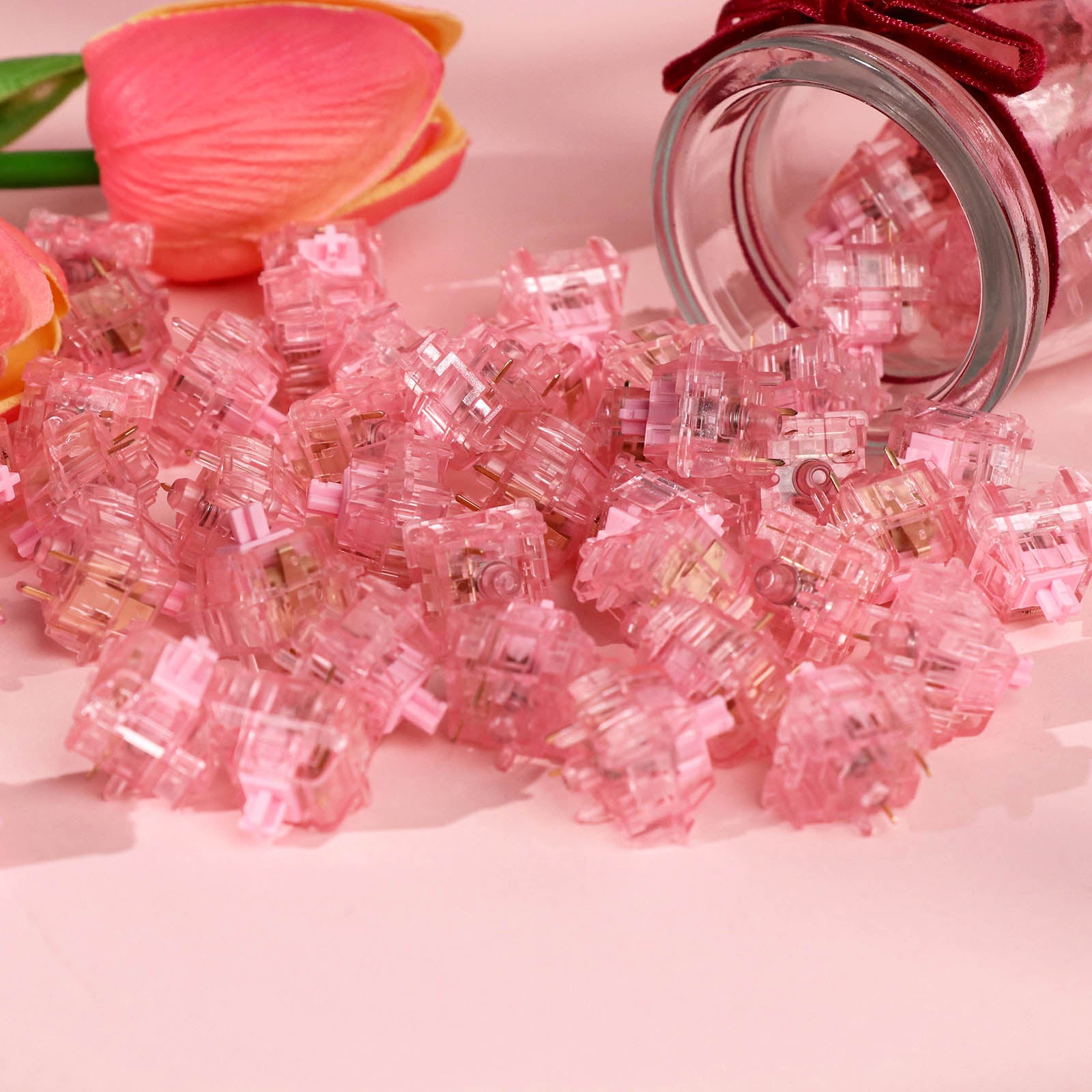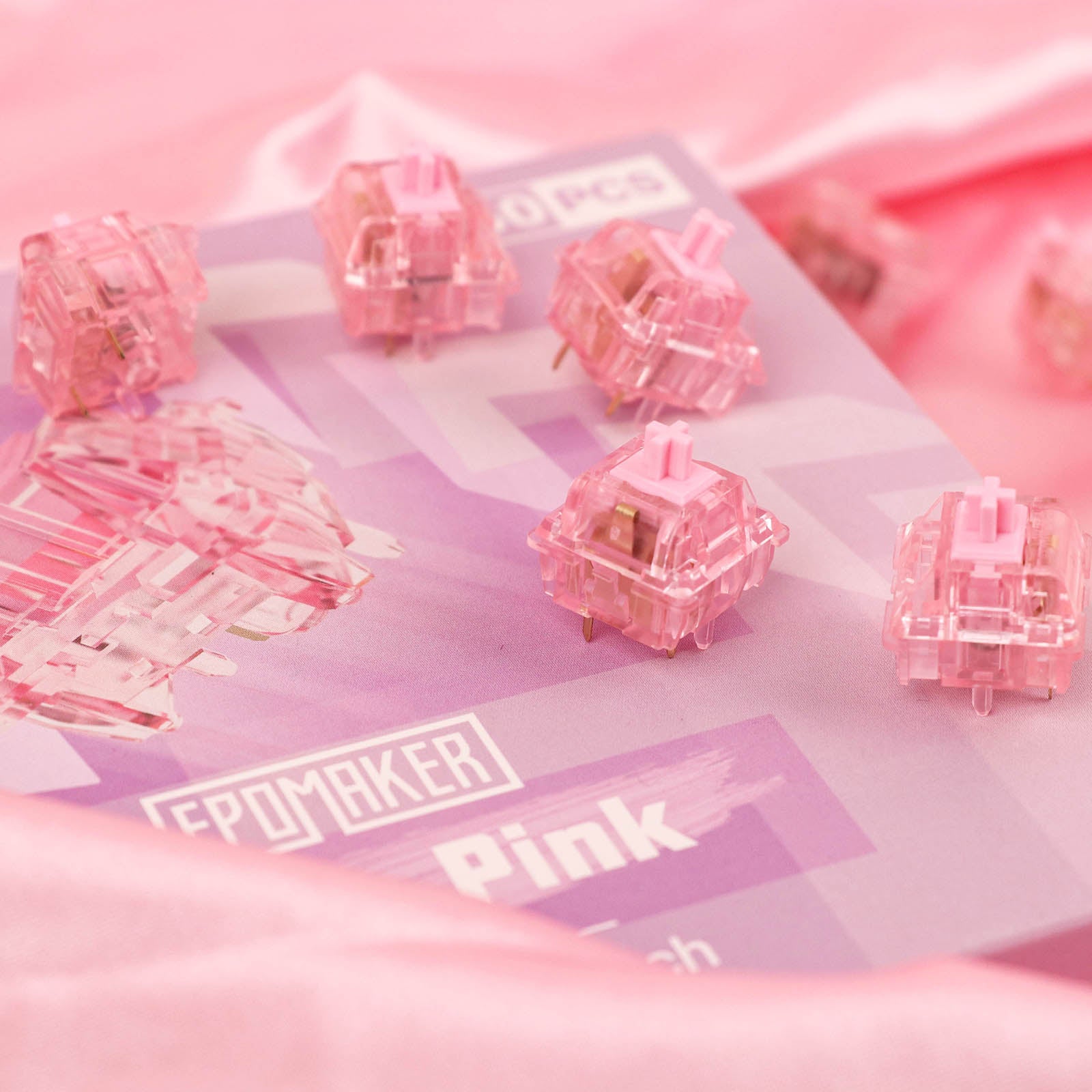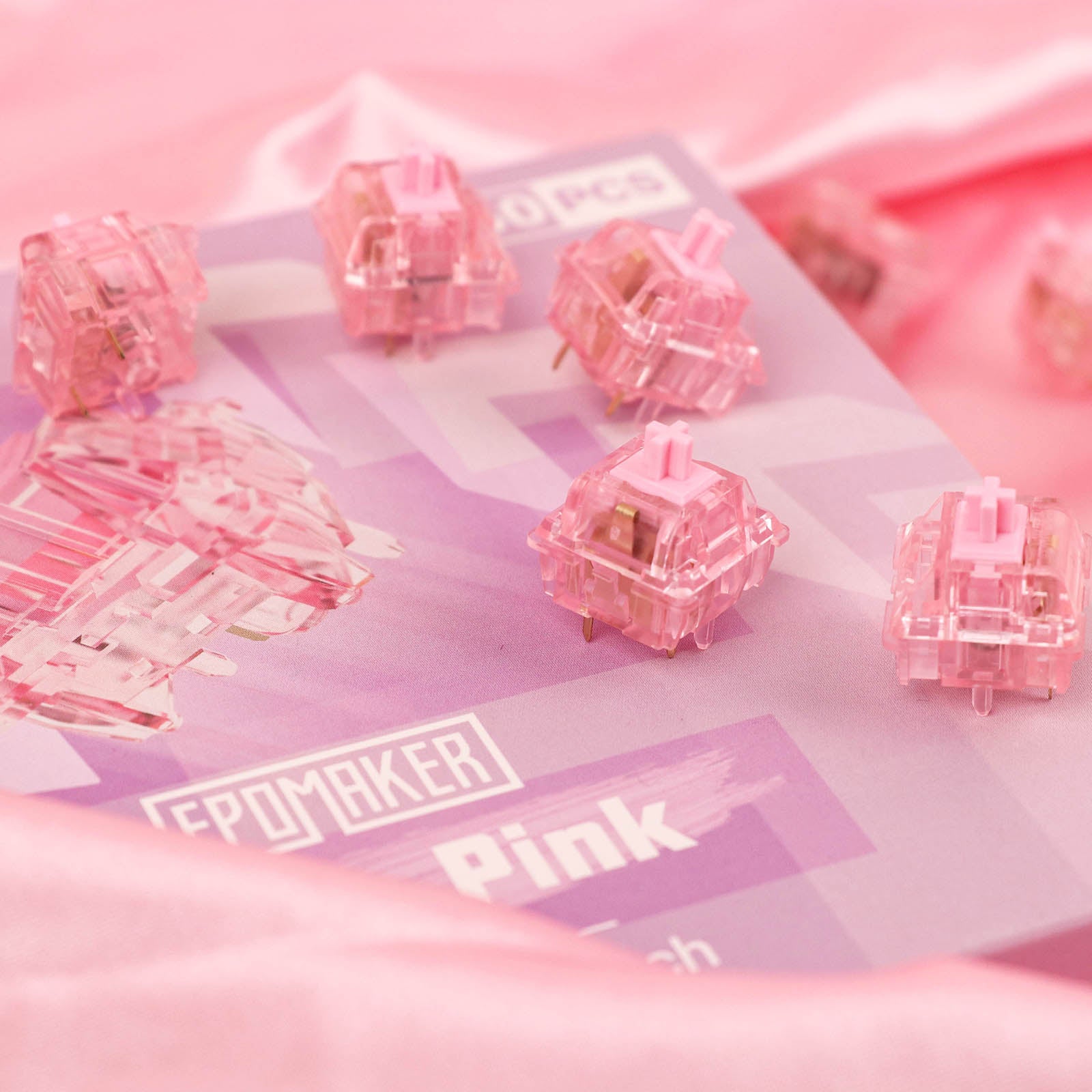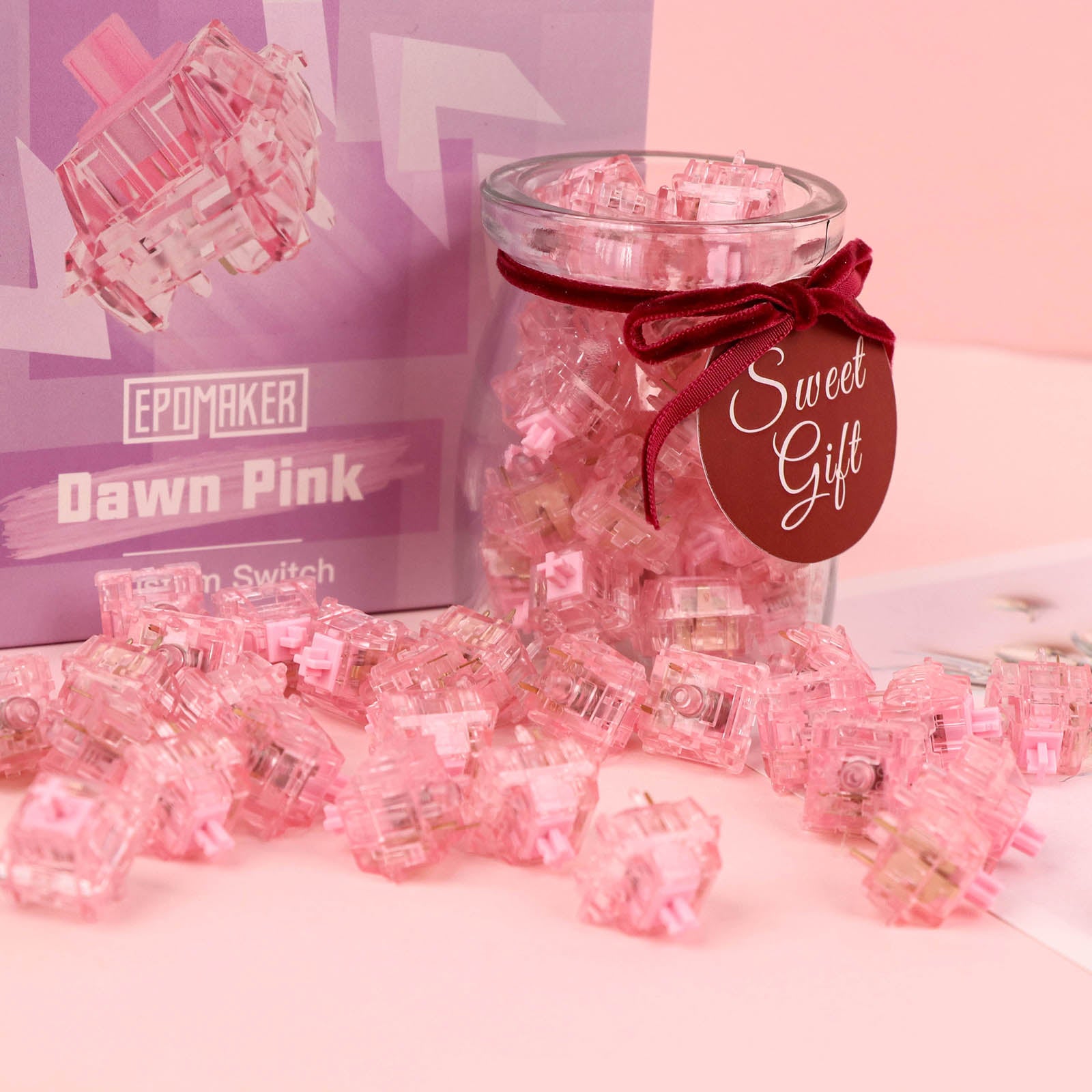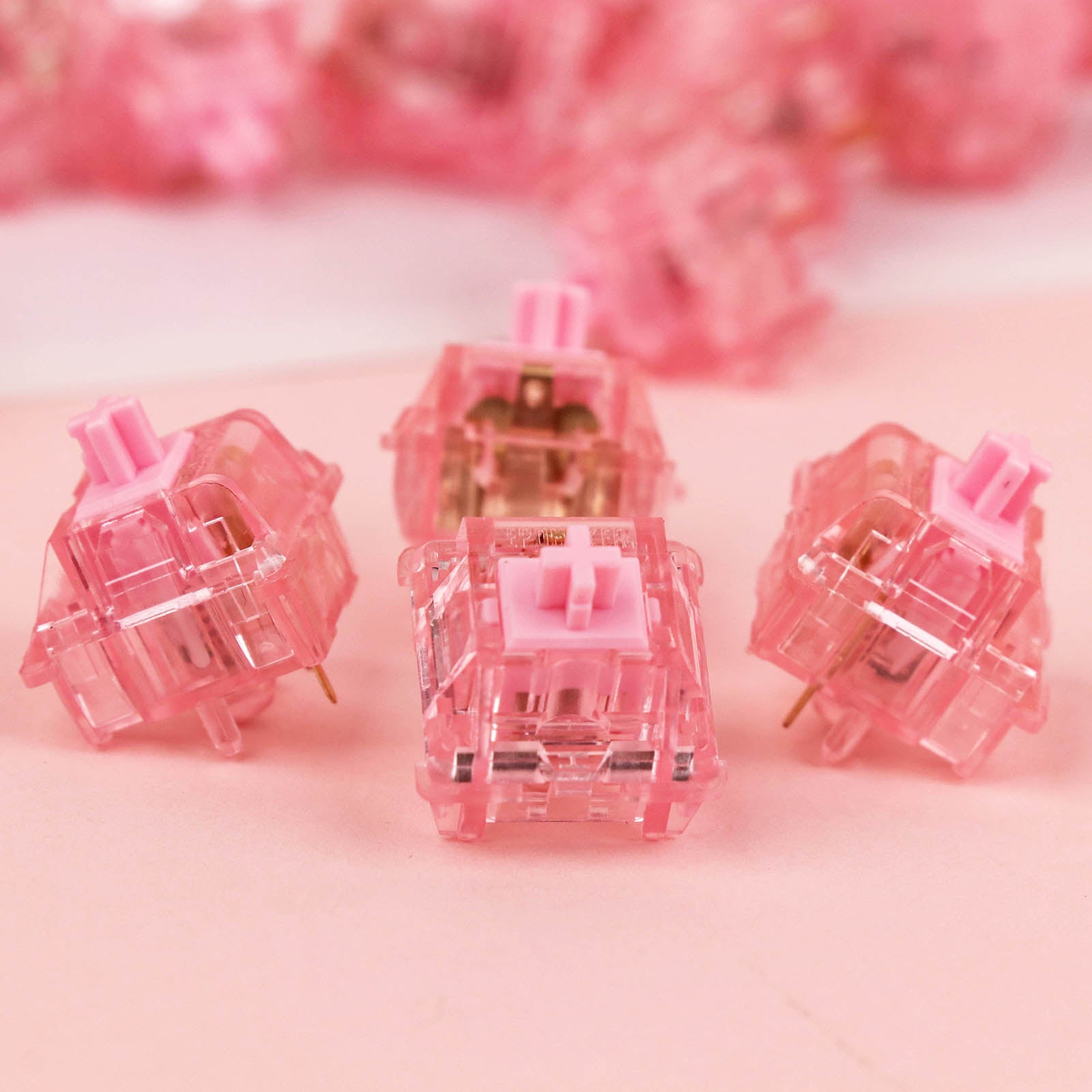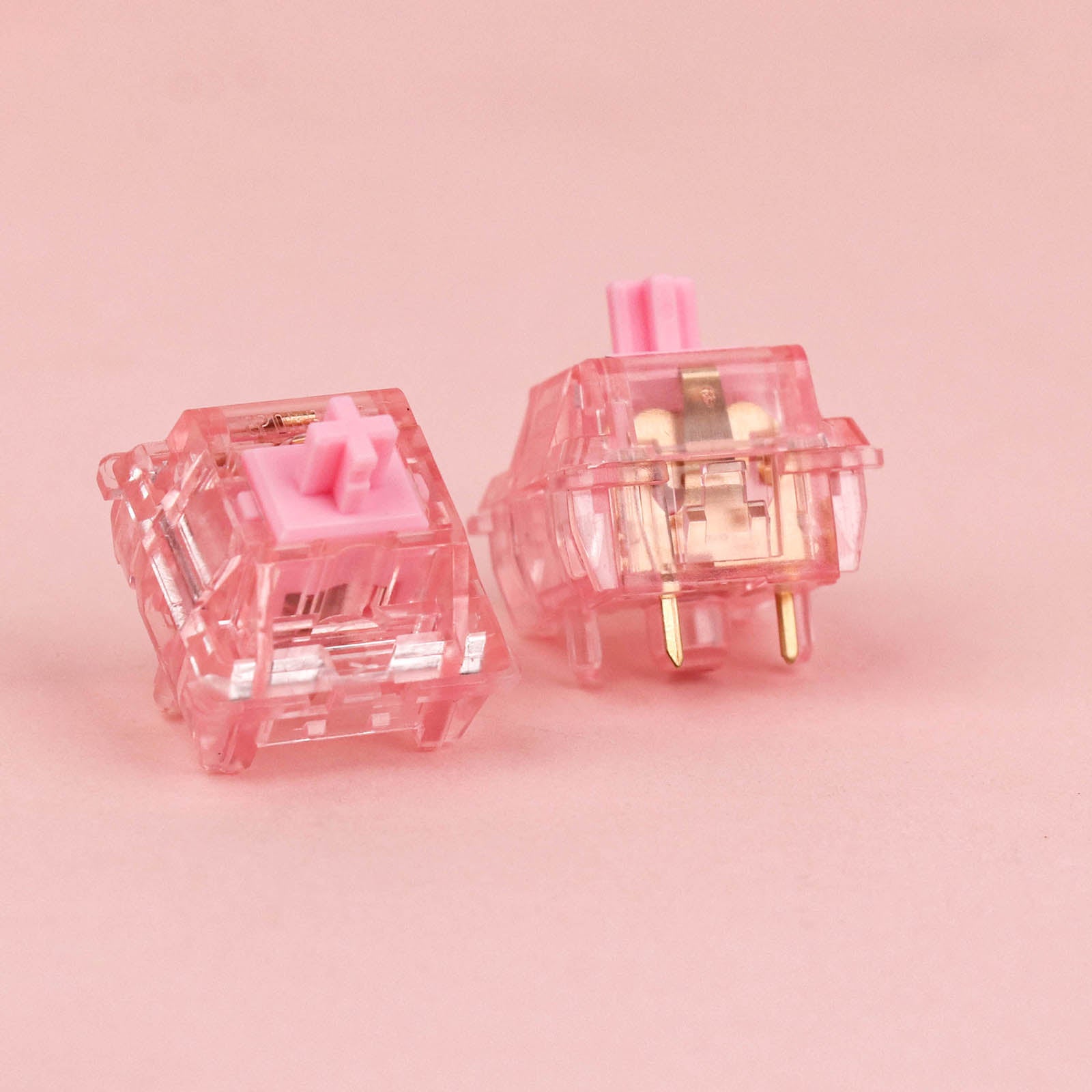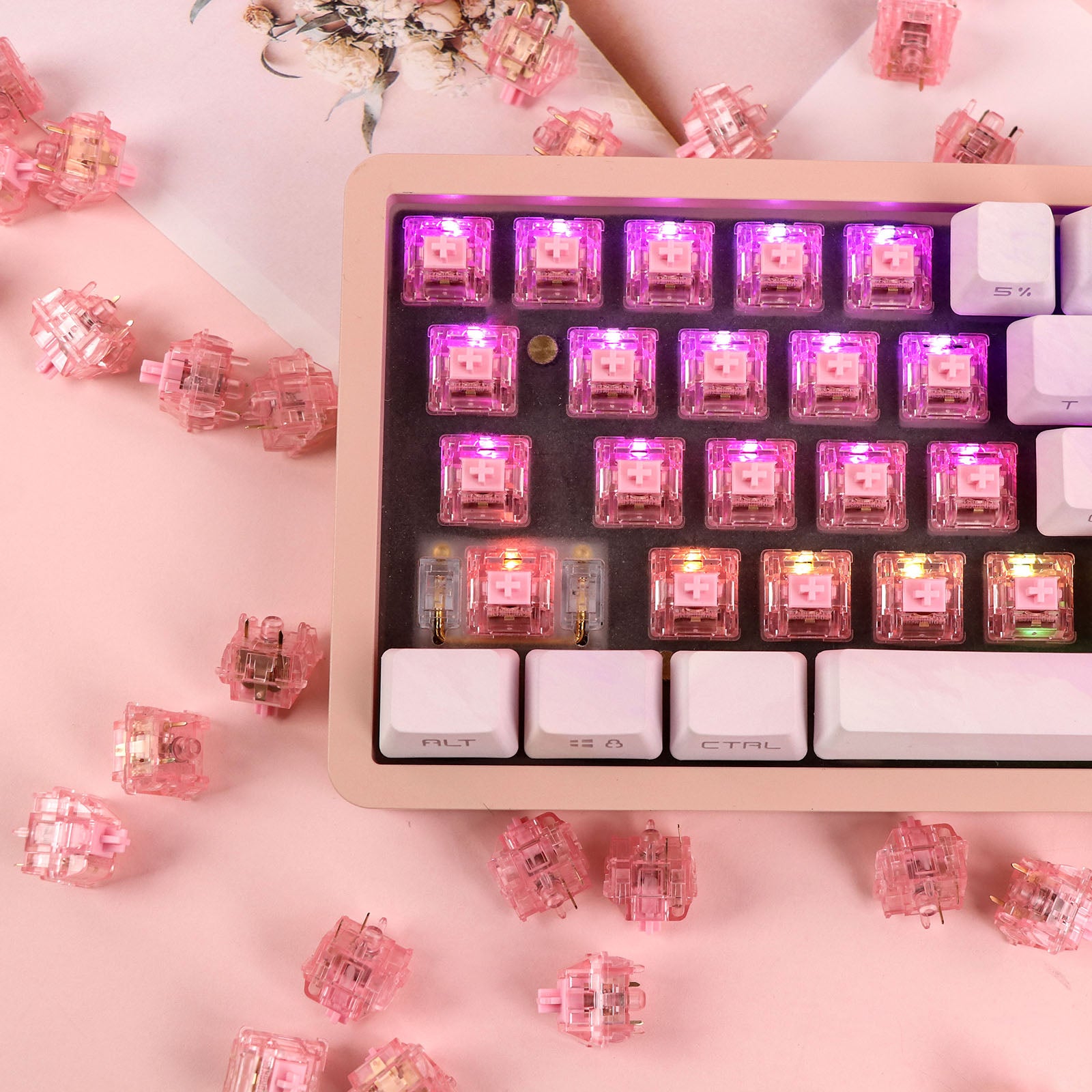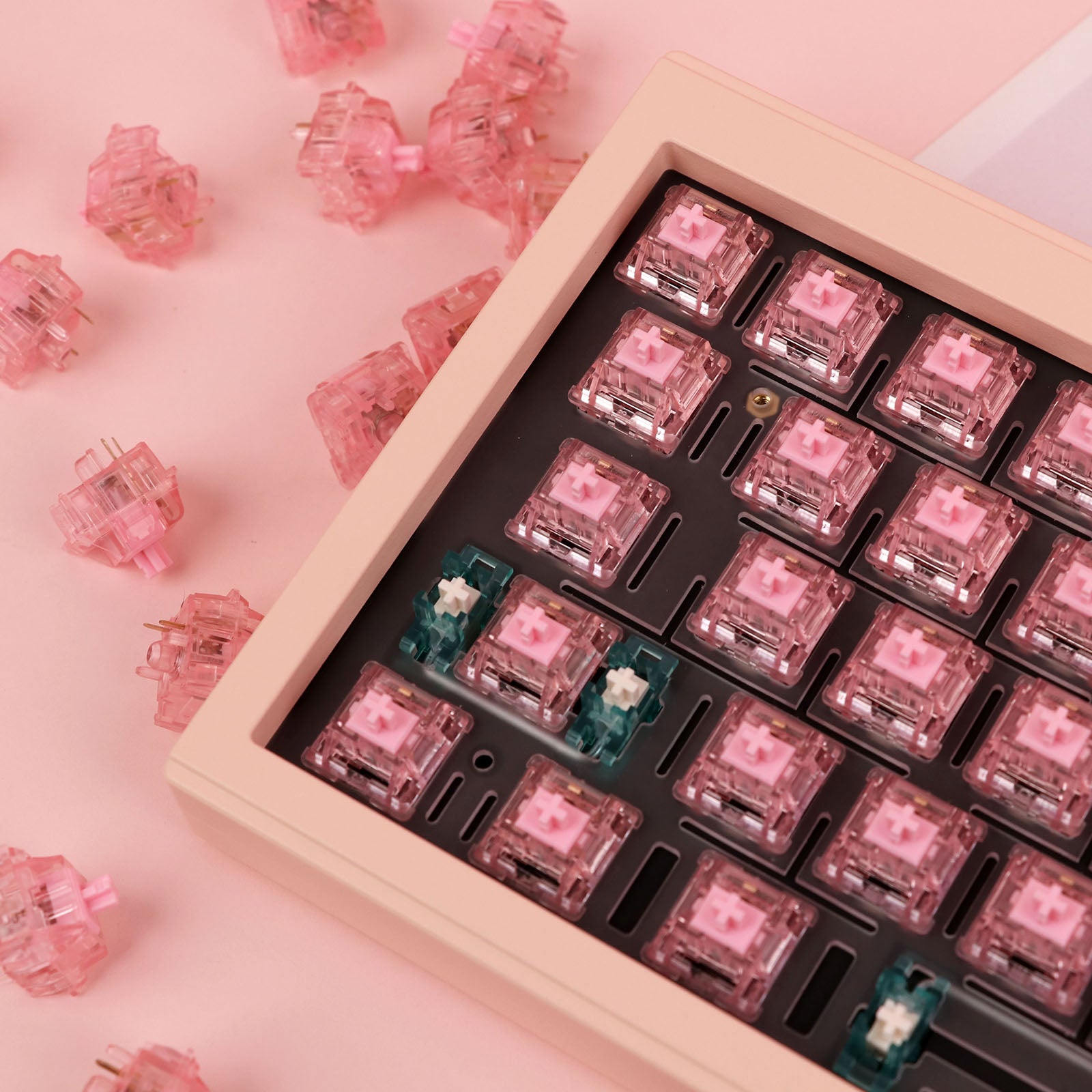 EPOMAKER Dawn Pink Switch Set
Original 30 Pieces of Linear Set for Mechanical Keyboard Replacement
PC Housing+POM Stem
Wide Compatibility with MX Structure Keycaps
Factory Lubed Switch Set
Built-in LED Slot & Durable Lifespan
Sale price
$12.99
Regular price
$12.99
Free standard shipping to most countries
Enjoy free shipping to most countries*. Please refer to our
shipping FAQ
to see if you apply.
Covid-19 Shipping Delay Notice
Shipping may be delayed due to covid-19 depending on your country regulations.
EPOMAKER Dawn Pink Switch Set
Sale price
$12.99
Regular price
$12.99
EPOMAKER Dawn Pink Switch Set
The name "Dawn Pink" was carefully chosen to reflect the captivating inspiration behind this exceptional keyboard switch. Just like the magical moments of a sunrise, this switch embodies a sense of beauty, serenity, and new beginnings. Experience the enchantment of the Dawn Pink Linear Mechanical Keyboard Switch, and let its gentle pink hue inspire your creativity and elevate your typing to new heights.
PC Housing+POM Stem
Designed with precision and durability in mind, this innovative switch combines a smooth POM stem with a sturdy PC housing for exceptional performance. We adopts a POM stem because of its low-friction nature to create a smooth, scratchless keystroke experience with no additional lube. More than that, the PC transparent housing offers excellent stability and protection, ensuring the switch remains reliable even after countless keystrokes.
Wide Compatibility with MX Structure Keycaps
EPOMAKER Dawn Pink switches are designed with general MX structure so that they can fit most keycaps sets with (X) cross stem. This greatly improves the compatibility and you can feel free to change the switch and remake your own keyboard.
Factory Lubed Switch Set
Coming factory-lubed and special structured, the EPOMAKER Dawn Pink switch can be self-lubed when being typed, which is especially helpful for maintaining a smooth feeling. This feature also contributes to its durability, by reducing friction and wear on the internal components and helps prolong the lifespan of the switch, ensuring its performance remains top-notch even after prolonged use.
Built-in LED Slot & Durable Lifespan
Equipped with LED slots for modification, the backlight can be shine-through even with PBT housings in the EPOMAKER Dawn Pink switches. This provides more fun feature and options for DIYers. Embrace the allure of shadows and experience the ultimate in keyboard technology with the Dawn Pink switch. Elevate your keyboard to new heights of style and functionality, and let your typing prowess shine through.
Technical Specifications
Model
EPOMAKER Dawn Pink Switch
Switch type: Linear
Linear
Material
POM stem+PC Housing
Number of switches
30 pcs
Inside the box
30 Pieces of Epomaker Dawn Pink Switches
I love the sounds of it!
It's linear and very soft, and addicting to type 😭
Just beautiful
Ordered these babies for my Royal Kludge RK87. They are a perfect fit! Factory-lubed very well so they sound smooth to type on. They are quieter than my clicky-blue default switches, but they make a wonderfully pleasant typing sound! Paired with RBG crystal ice keycaps. Definitely recommend for quiet, aesthetic purposes!
Great switches
Great switches for the price...really smooth and feels amazing!
Join us on Instagram
Join our community in Instagram to keep up to date with our news, product releases, sales and giveaways!