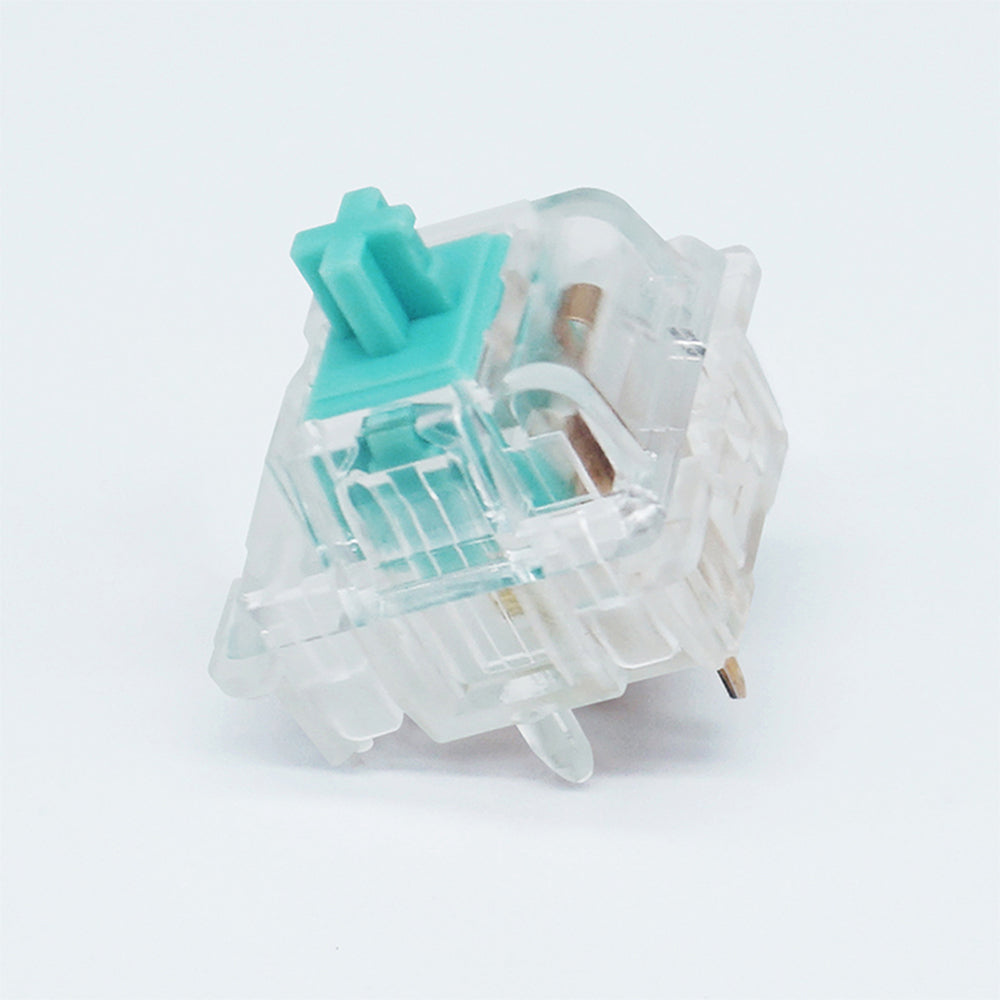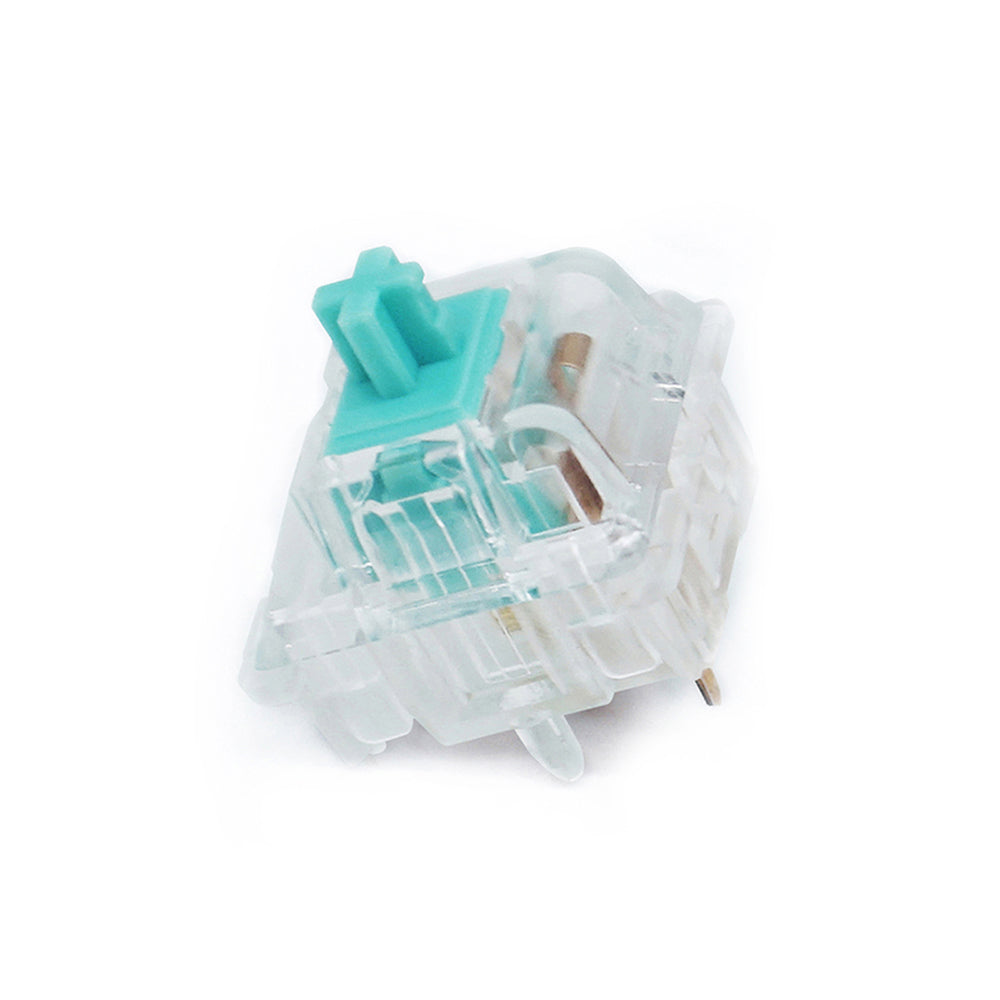 Everglide Tourmaline Blue V2 Switch Set
Original 10 Pieces of Everglide Tourmaline Blue V2 Mechanical Switch Set for Mechanical Keyboard Replacement
Factory Lubed & Intact Housings
5-Pin, Compatible with MX Structure Keycaps & PCBs
Built-in LED Slot & Durable Lifespan
Three Actuation Forces with Linear Feature
Suitable for Customised Keyboards
Sale price
$12.99
Regular price
Free standard shipping to most countries
Enjoy free shipping to most countries*. Please refer to our
shipping FAQ
to see if you apply.
7-Day Return Policy
You may return any non-customized and non-sales product that is sealed, within the 7 days upon receiving it.
Everglide Upgraded Linear Switches
Everglide Tourmaline Blue V2 switch is designed in blue-green transparent housing, which is suitable for those who feel like keeping their shine-through keyboards glowing. To provide more choices for enthusiasts, Everglide Tourmaline Blue V2 switch provides options with three actuation forces: 55g, 62g and 67g. Designed a linear type, this switch aims at pulling up the smooth typing experience to the full!
Factory Lubed & Intact Housings
Coming factory-lubed and special structured, the Everglide Tourmaline Blue V2 switch can be self-lubed when being typed, which is especially helpful for maintaining a smooth feeling. Assembled by tight upper and lower housings, the switch ensures a durable usage and a more smooth and pleasing typing experience.
5-Pin Switches, Convenient for PCB Mount
The Everglide Tourmaline Blue V2 switches are with 5 pins. They are compatible with the keyboards that supports 5-pin hot-swap, offering satisfying typing experience for hours on end. Compared with general 3-pin switches, the 5-pin is also helpful for installing on PCB mounted keyboards directly and keeping stable without issues.
Compatible with MX Structure Keycaps
Everglide Tourmaline Blue V2 switches are designed with general MX structure so that they can fit most keycaps sets with (X) cross stem. This greatly improves the compatibility and you can feel free to change the switch and remake your own keyboard.
Built-in LED Slot & Durable Lifespann
Everglide Tourmaline Blue V2 switches are equipped with LED slots for modification. With the transparent housing, the backlight can be shine-through also with SMD LED. This provides more fun feature and options for DIYers. With a strong stainless steel spring, the lifespan can go up to 50 million times of keystrokes based on laboratory durability test. Get your keyboard something new and have fun with them!
Specifications
Everglide Tourmaline Blue V2 Switch
Type: Linear
Material: Polycarbonate Stem and Housing
Pin: 5 Pins
Actuation force: 55/62/67 gf ± 10 gf
Technical Specifications
Number of switches
10 pieces
Inside the box
10 Pieces of Epomaker Everglide Tourmaline Blue V2 Switches
Join us on Instagram
Join our community in Instagram to keep up to date with our news, product releases, sales and giveaways!