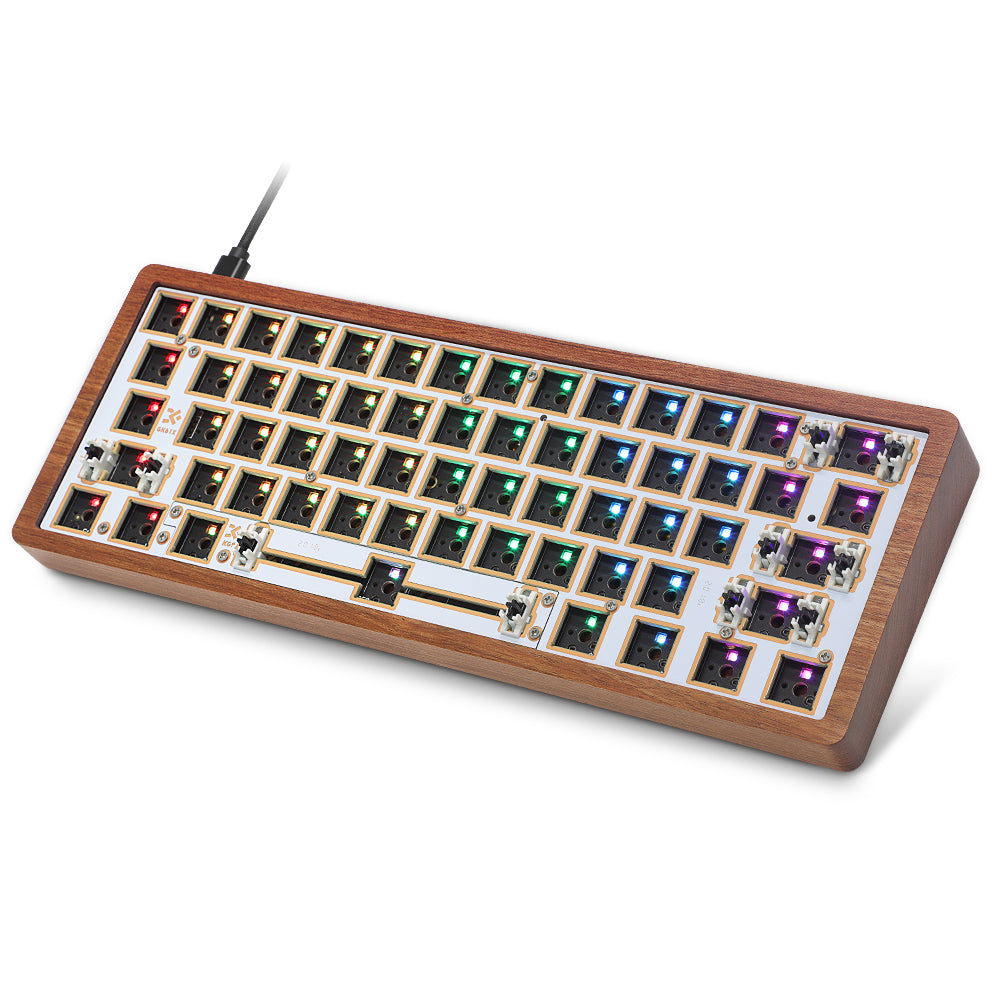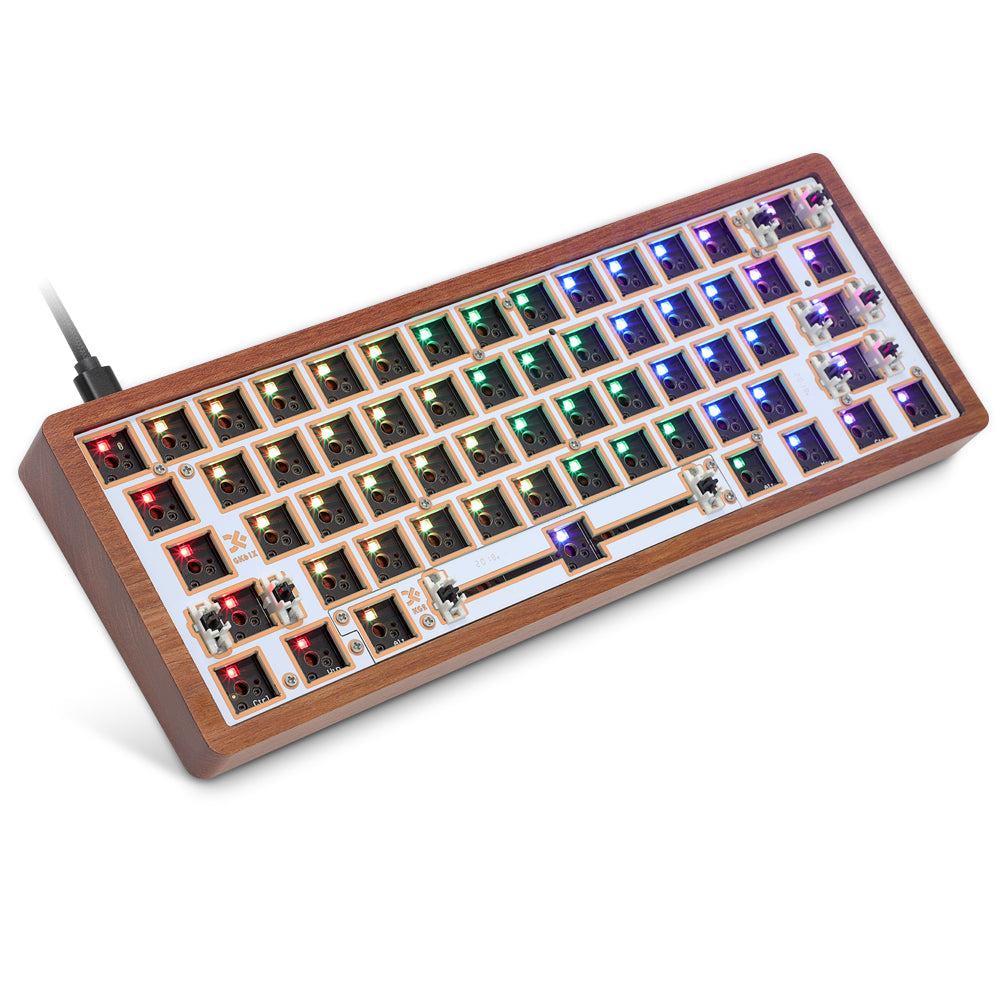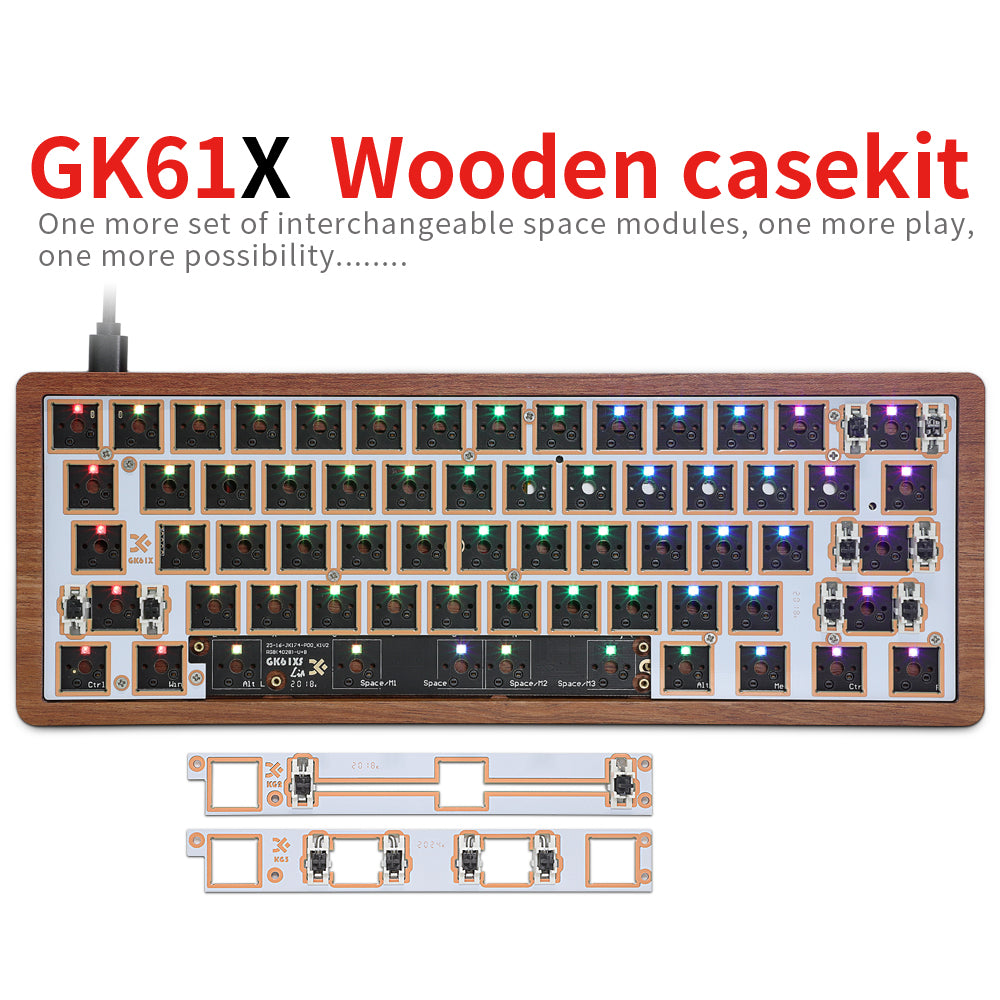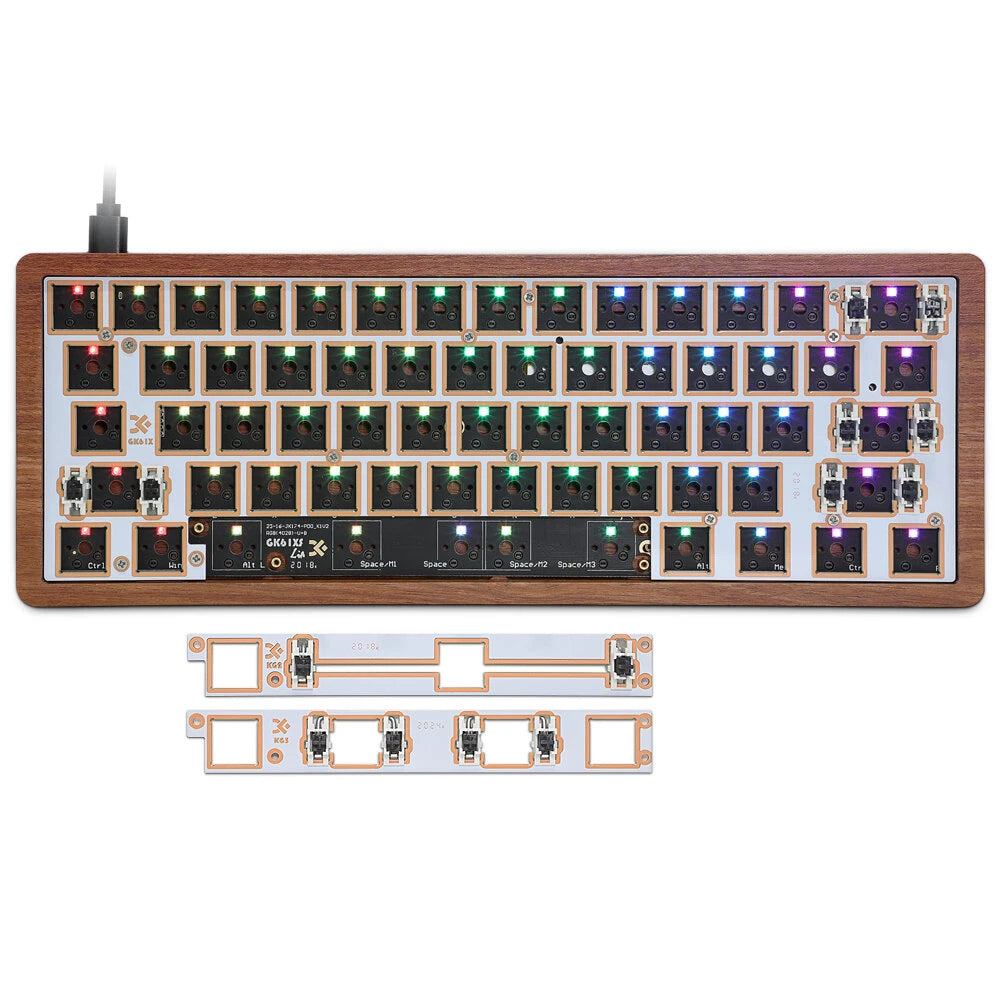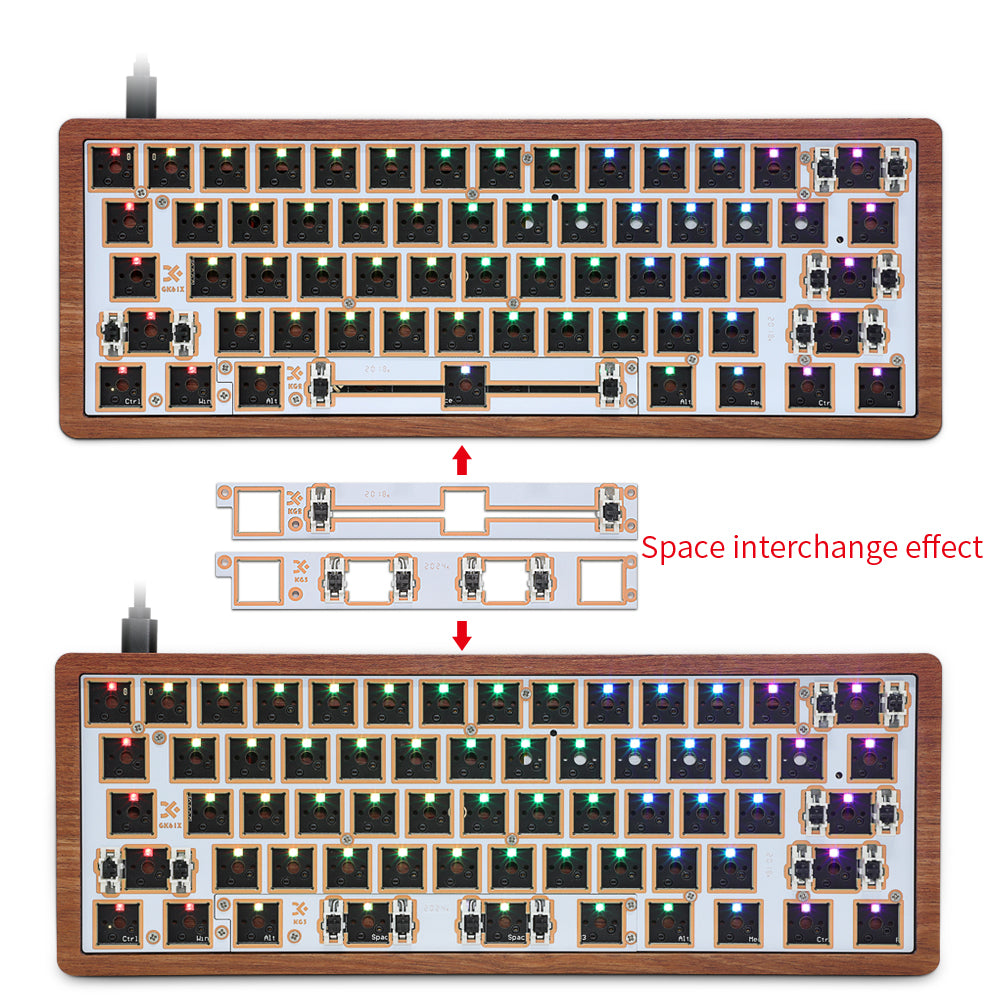 Sale price
$149.00
Regular price
Free standard shipping to most countries
Enjoy free shipping to most countries*. Please refer to our
shipping FAQ
to see if you apply.
Covid-19 Shipping Delay Notice
Shipping may be delayed due to covid-19 depending on your country regulations.
Sophisticated, Yet Classy
The wooden GK61X/GK61XS kit is another new addition out of popular demand by our amazing community. The GK61X/GK61XS Wooden kit is a great addition to any office - made for someone that wants a minimal and classy look to their keyboard. The weight and the finish of the wooden case gives a premium feel, while maintaining portability. Our Wooden cases are made of premium materials, and come with a free felt bag to keep them from scratches while transporting it around.
Bluetooth 5.1 and 1900mAh Battery (GK61XS ONLY)
The GK61XS can connect via Bluetooth for wireless connectivity or with the included Type-C USB cable.When using the Bluetooth 5.1 wireless mode, it easily connects seamlessly with your devices with up to three devices at once, and easily switch between devices for efficient multitasking and speedy performance. And you can quickly switch between operating system layouts on the GK61XS. Included 1900mAh battery ensures that you can stay productive on the road.
Fully Programmable Layout
You can reprogram any key on the GK61X/GK61XS to make custom macros and add layers for extra functionality. To further personalize your typing experience, the advanced three-switch spacebar can be converted into one space bar + FN2 and FN3 keys, to expand up to three FN function keys. Your macros and layout mapping will forever revolutionize how you interact with your program softwares and games.
16.8 Million RGB Lighting
The GK61X/GK61XS features RGB lighting with 16.8 million LED colors, rhythm and sound lighting combinations. With additional key-programming and macro-creation for three definable layers. You can download additional lighting effects to the library and easily use them through the lighting effects driver. Simply connect the keyboard using the USB cable to access effects and software updates. Our database is constantly updating with different lighting effects. The keyboard can fit any setup beautifully.
Compatible with Mac/Win/iOS/Android
The GK61X/GK61XS is fully compatible with every operating system and you can easily switch between the different OS with just the flip of a switch. It is one of the few mechanical keyboards featuring the Mac layout media keys for the comprehensive integration of the UI. It allows you to use all of the same media keys as a conventional macOS keyboard, but with the unparalleled typing satisfaction of mechanical switches.
Technical Specifications
Inside the box
Keyboard Customized Kit (Bottom Case, PCB, Mounting Plate, Stabilizers)
Type-C Cable
Keycap Puller
Switch Puller
Surprisingly sounds great stock + 3rd party stabilizers!
Got this kit for my roommate who is a real hands-on workshop DIY kind of person as a Christmas gift, and I'm really satisfied with how it turned out despite not really being a person comfortable going lower than 65%.
The only couple complaints I'll get out of the way immediately: It's an unnamed "high quality wood" which isn't really reassuring especially given the price over a normal GK61, but it's definitely some sort of synthetic wood that I honestly don't think anybody is going to be really picky about as long as it's some sort of actual wood, even synthetic. The other issue is a tale as old as time about poor stock stabilizers, but that much is certain all the time.
Otherwise, I'm very pleaseed with this kit! It actually came with the plate on the picture instead of the plate they usually offer that I almost can't describe as anything other than something between plastic and metal that has paint that easily scratches and chips off when removing switches. The actual plate feels robust and doesn't scratch as easily as the aforementioned one. I also had to do basically no modding to the case itself, it seems like the wood leaves little room for there to be much hollowness and reverberation (or it could be an inherent feature of the wood material, not sure) and it came out sounding really good. I pretty much only added Polyethylene foam between the plate and PCB as a preference to the paired NovelKey Chocolate Creams, and it definitely keeps following the trend of me making boards that I'm increasingly satisfied with over time.
Join us on Instagram
Join our community in Instagram to keep up to date with our news, product releases, sales and giveaways!