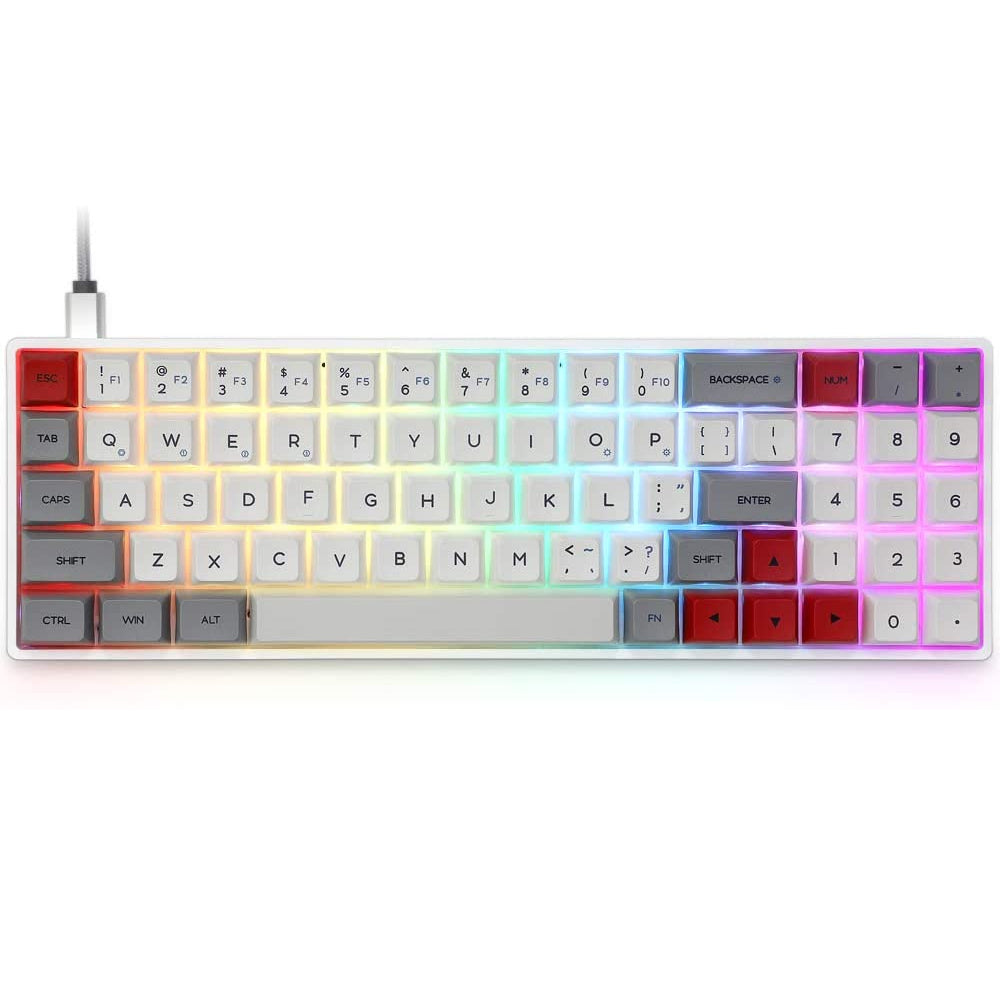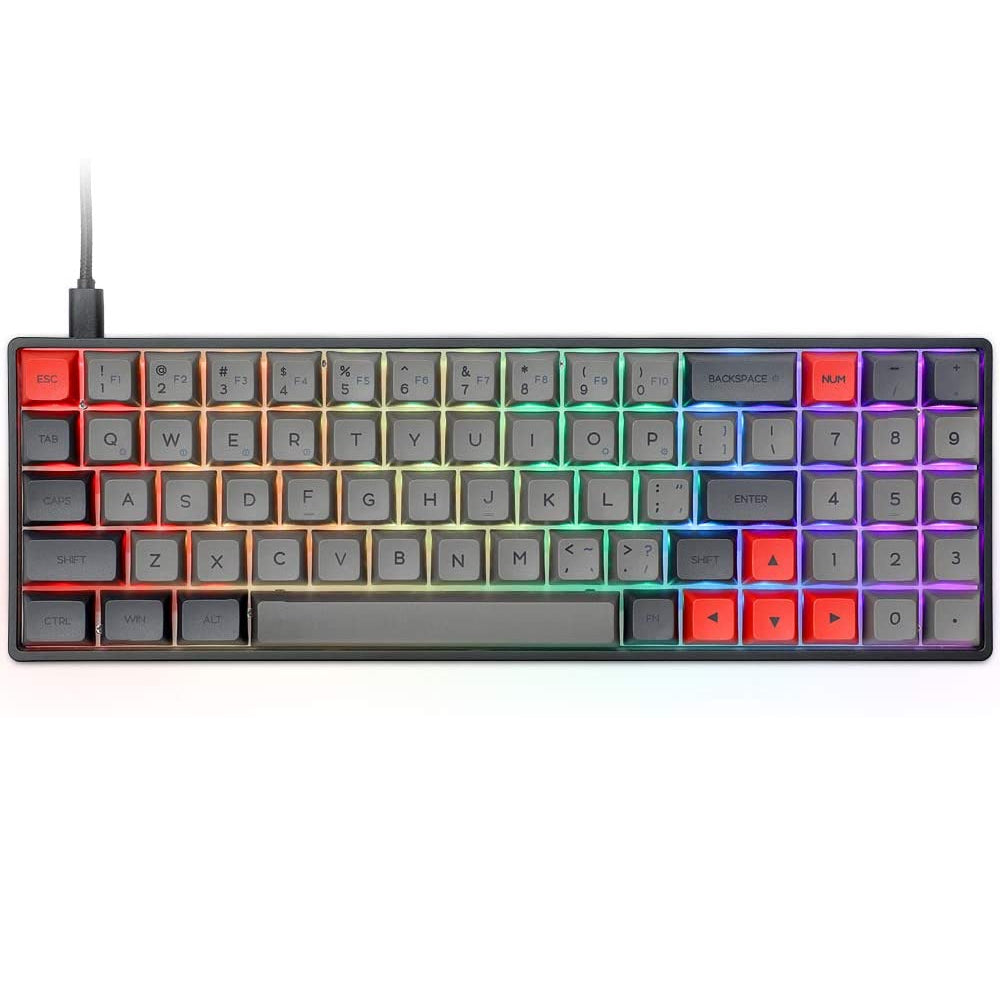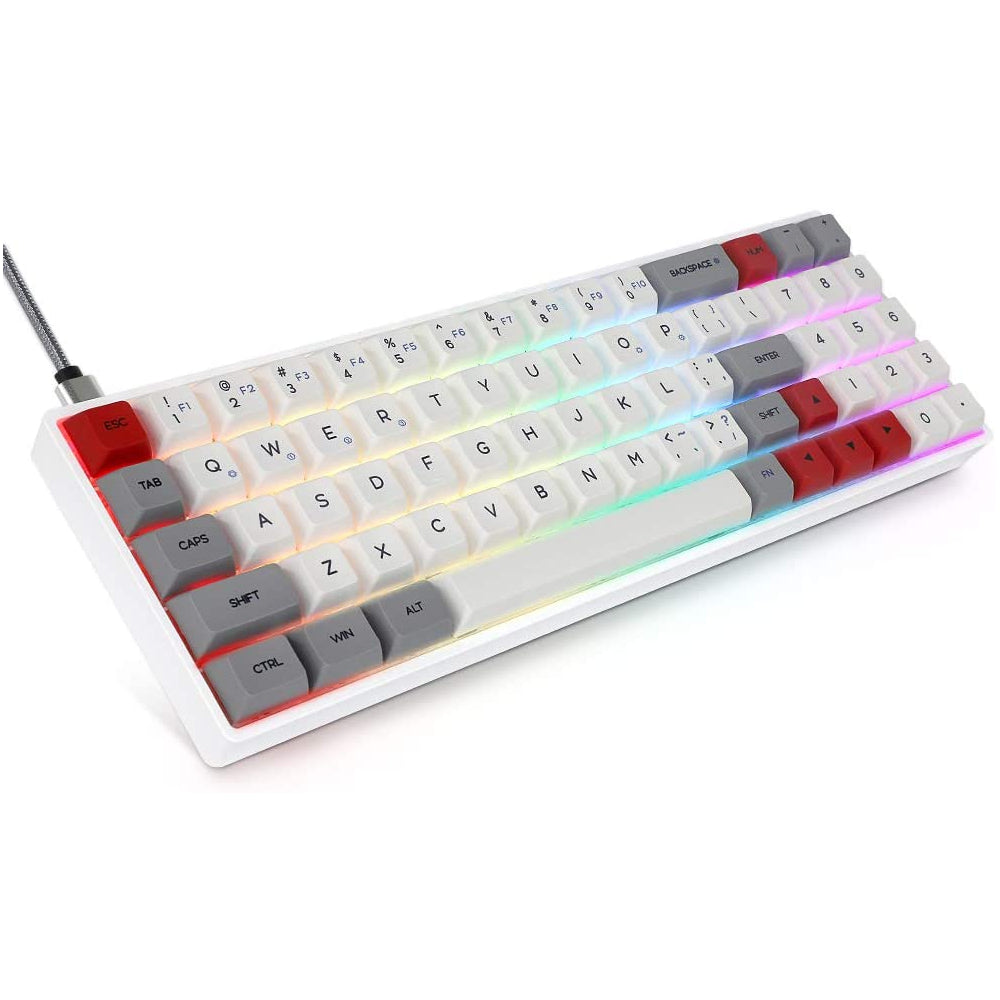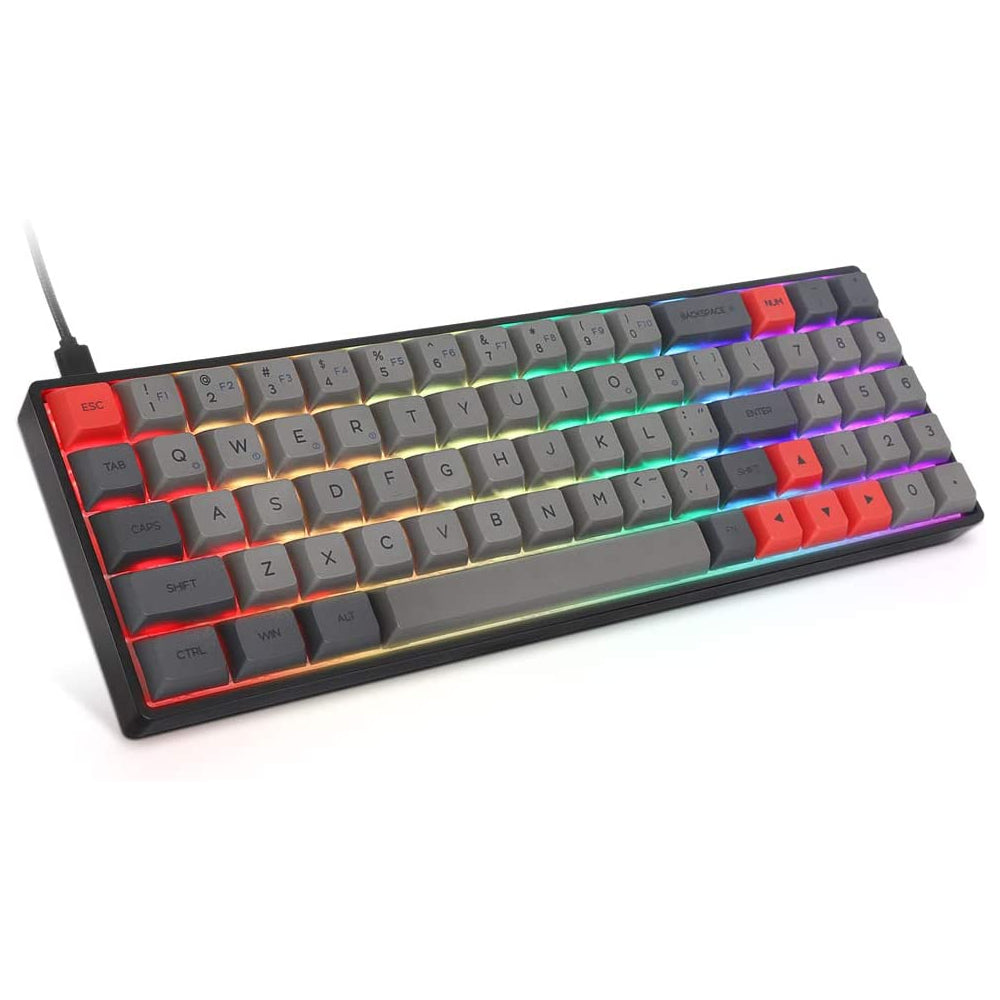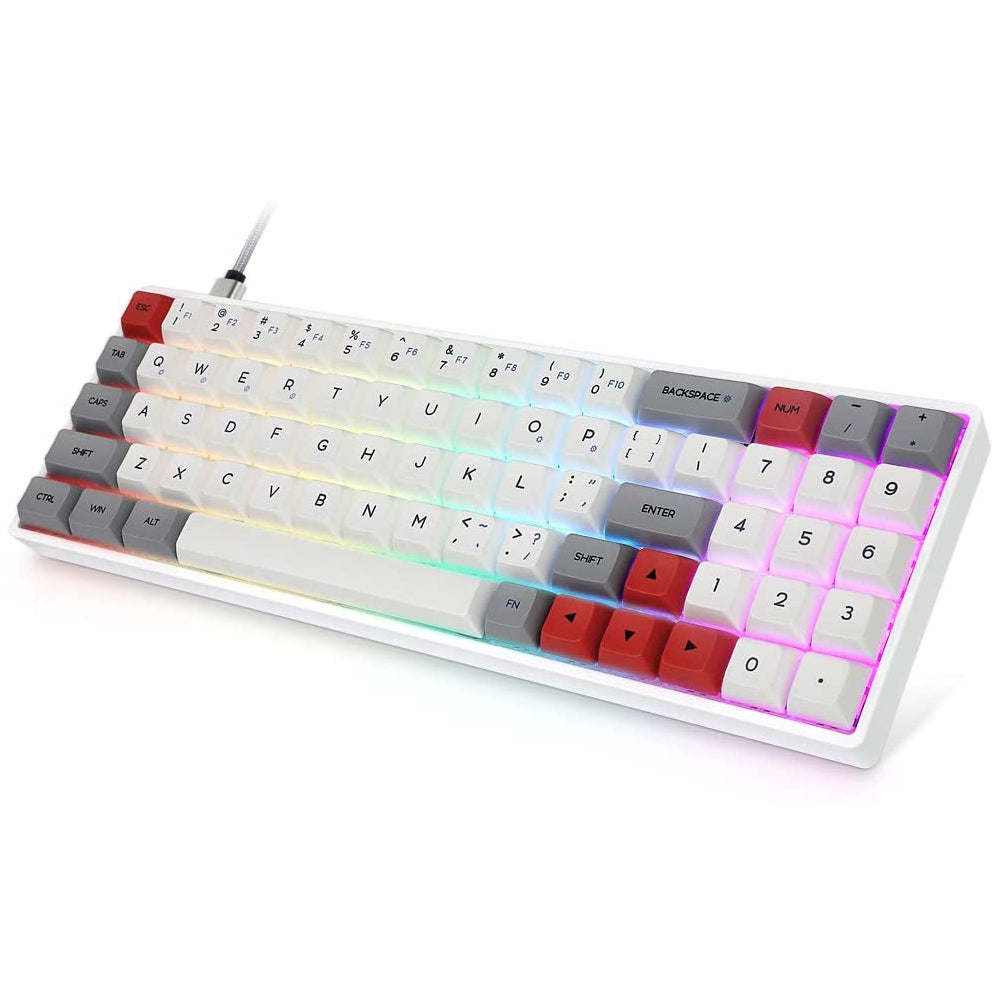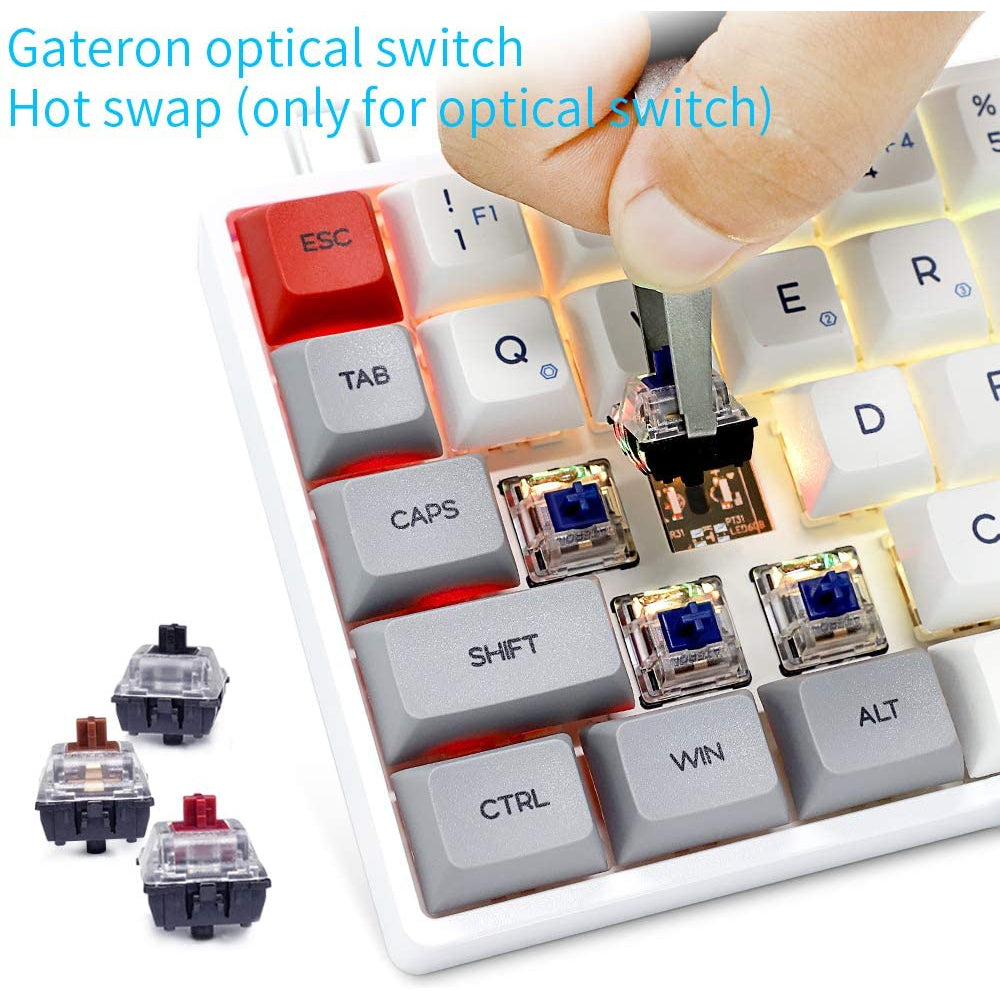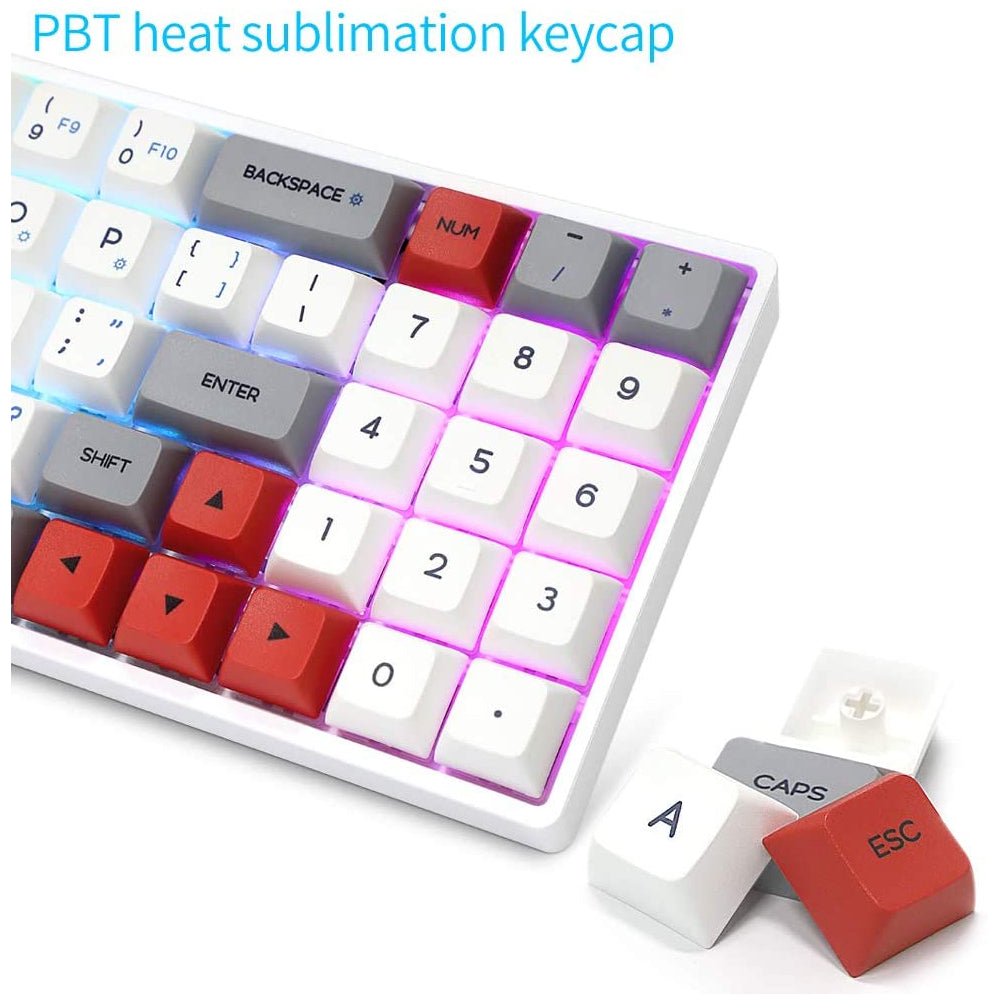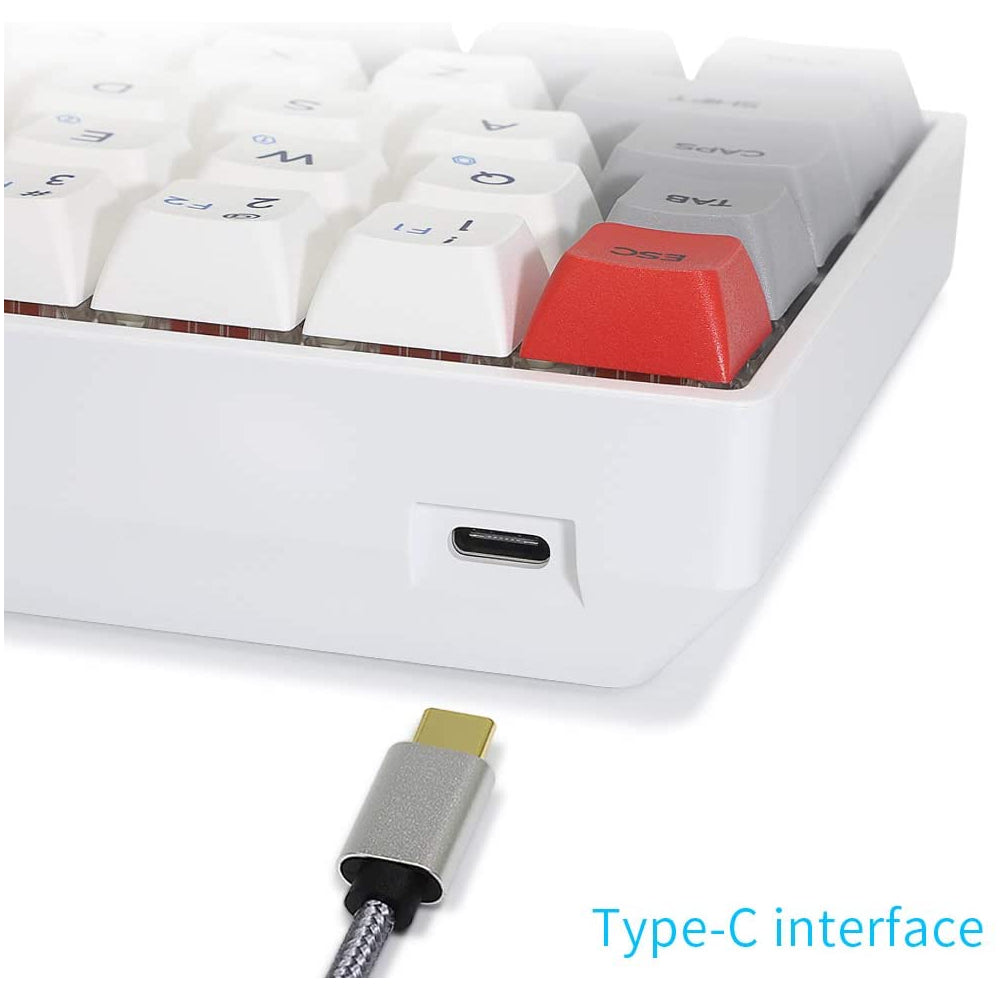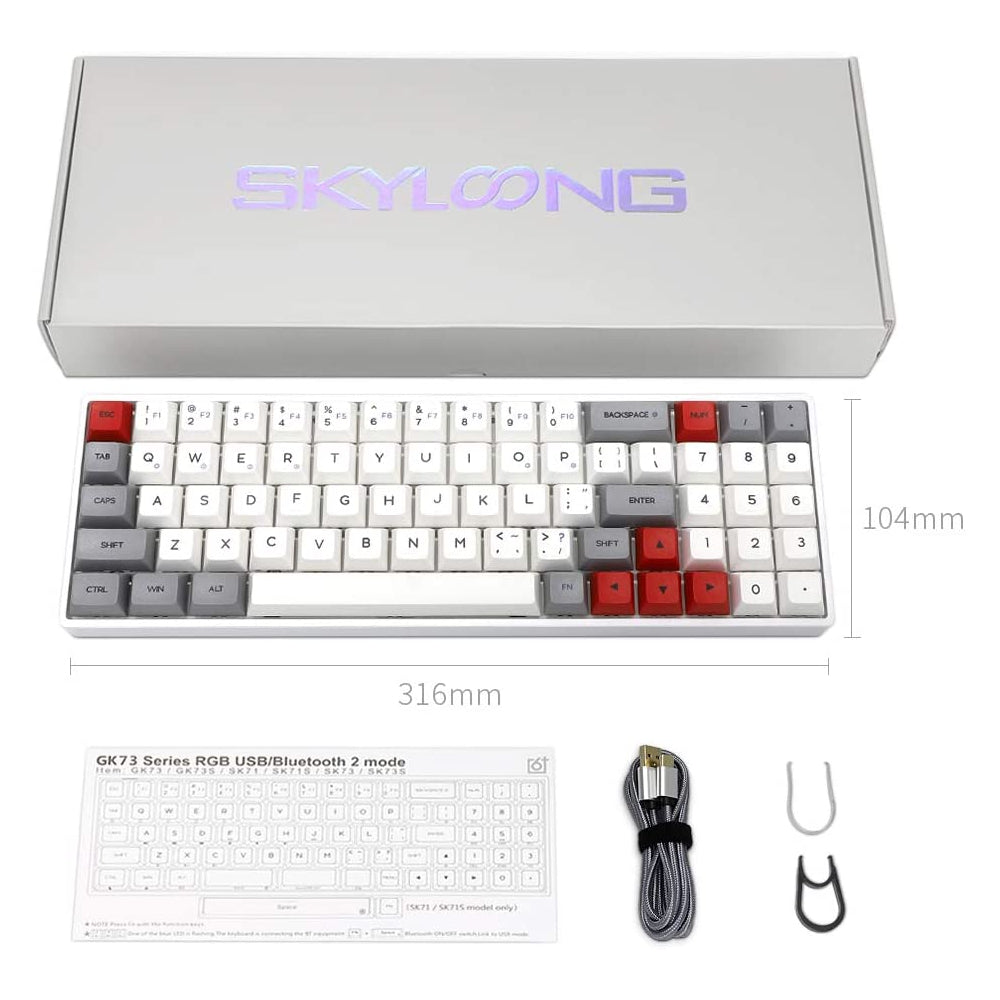 71 Keys Hot Swappable Mechanical Keyboard
N-key rollover, anti-ghosting
Wireless&wired dual mode with Bluetooth5.1 (SK71S ONLY)
16million RGB lighting effects, available for customizing, updated continually
Sale price
$44.50
Regular price
$89.00
Free standard shipping to most countries
Enjoy free shipping to most countries*. Please refer to our
shipping FAQ
to see if you apply.
Covid-19 Shipping Delay Notice
Shipping may be delayed due to covid-19 depending on your country regulations.
70% Layout &Hot Swappable Keyboard
Following the several popular products, SK has been pushing itself to offer more and catch your heart right away. The SK71/SK71S is truly a showstopper as it not only adopts the high quality Gateron Optical switches for durability but also it's hot swappable. Hotswap keyboard allows you to replace it with other optical switches freely without soldering issue. You can fully enjoy the fun of making your own unique keyboard.
Bluetooth 5.1 Wireless&Wired Dual Mode (SK71S ONLY)
Reliable dual modes with maximum 3 devices. Bluetooth 5.1 chip makes it ultra-low latency when making the keystroke registration instantly and switching between the devices is easier than before. Built-in 1900mAh battery ensures long-lasting using. Get the wireless mode plus a wired feature to free your desk and work and maximize your productivity.
PBT Sublimation GSA Keycaps
SK71/SK71S adopts the PBT sublimation keycaps, high abrasive resistance and oil-proof. This matters because it means the keycaps will last for years, and the print on them won't fade away. With the contoured GSA keycaps and 71 keys layout, you are fully equipped to crush it both at work and in-game, ergonomics design for long time use without fatigue.
16.8 Million RGB Lighting
With backlighting that's implemented with understated functionality for each key in mind, RGB has never been more elegant than on the SK71/SK71S. You can also set this kit's 16 million color LEDs to respond to sound, or you can use the included software to create your own custom lighting scheme.
Win+Mac Design&Type C Interface
Press keys to easily switch between Windows and Mac devices, detailed Windows+Mac layout meets the needs of each user to work efficiently or gaming/working status switching. Type-c interface ensures stable and convenient connection. Independent numbers and arrow keys are so useful too.
N-Key Rollover and Anti-ghosting
NKRO is vital for gamers so SK71 is n-key rollover and anti-ghosting. You can register as many keys as you can press at once without missing out characters in different modes. Onboard flash memory unit can storage configurations to the keyboard offline.
Three Layers Programmable Modes
User Defined Mode
Press FN+W, W white light will turn on, and then you are in onboard layer-1 to customize your keyboard; press FN+W again to back to normal keyboard
Mac OS Mode
Press FN+E, E white light will turn on and then you are in onboard layer-2, Mac OS keyboard mode, press FN+E again to back to normal keyboard
FNX Adjustable Function Define Mode
Press FN+R, R white light will turn on, and then you are in onboard layer-3 to customize your keyboard; press FN+R again to back to normal keyboard
Technical Specifications
Backlit
RGB, programmable
Switch
Gateron Optical Switch
Inside the box
Keyboard
Type-C Cable
Instruction Manual
Careful~! You might want to reconsider!!!
A lot of people will start complaining that it sucks because they aren't used to it. Here are 3 things to keep in mind when buying
1. You'll need to get used to placement of keys. Q is directly below 1. Not like how your average keyboard is; it's actually directly below 1. It's not like it's to the side, so you might press esc when wanting to press 1. Also, fn is not on the left side, so it's hard to press the functions keys, but this can be adjusted with the driver.(which can be saved onto the keyboard).
2. A few keys are missing. ~, f11 and f12 are keys I use often that are missing. The equal key can be pressed by fn+. Remember to look at ur manual!
3. Tab key is 1 UNIT. This means you can't buy that cool jelly keycaps and stick everything on. Ur gonna have this odd key that you don't know what to do with. If you don't care about future customization, then sure; take this keyboard- but i'll warn you, MY KEYCAPS ARE BEGINNING TO BLUR AFTER 3 MONTHS
Cool things I appreciate:
> Num pad is pretty cool tbh
> You can have a config that saves with the keyboard, and just connect it to someone else's computer and use it
> 4 light configs (plus the default 4). Portable, no driver needed. Just set it once and ur done.
> Pretty good job of cramming a lot of keys onto the keyboard.
> Adjustable speed of backlight animations, dimness, and backlight off completely
> Decide whether or not to charge the keyboard with a simeple hotkey (fn+alt)
> Windows key lock (prevent win key from being pressed)
> usb cable detachable (like a lot of their products lol)
> super fast reconnect to other devices, just press fn z,x, or c and you can swap to ur other device
Decent keyboard that requires to get accustomed to
In general the keyboard is very pleasant to work with, but the standard keys on the right side that require to press 3 buttons to enter something very often used, like " and ? require time to get used to. Absence of marks on the numpad for Delete, PgUp, PgDown is also not very convenient.
Good for the price
Wouldve prefered if it was hotswappable instead of optical gaterons, especually due to the uniqueness of the layout
Join us on Instagram
Join our community in Instagram to keep up to date with our news, product releases, sales and giveaways!