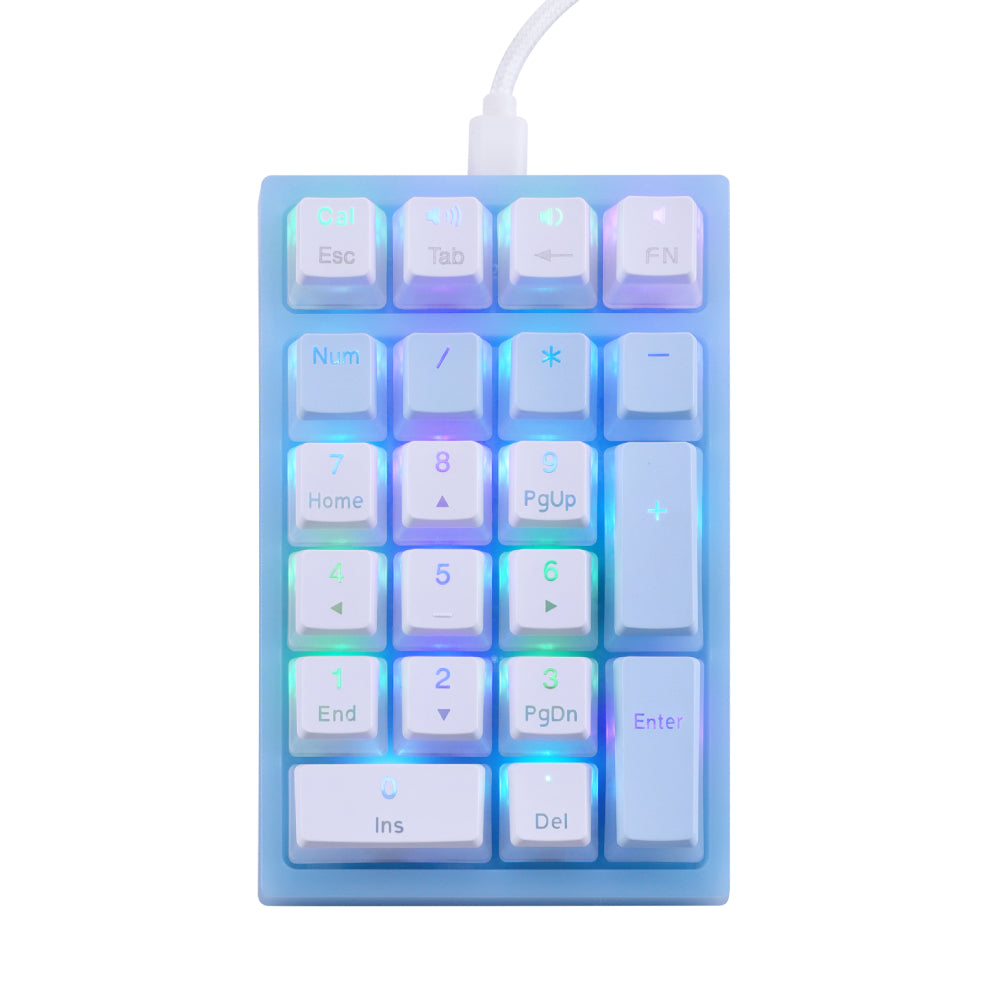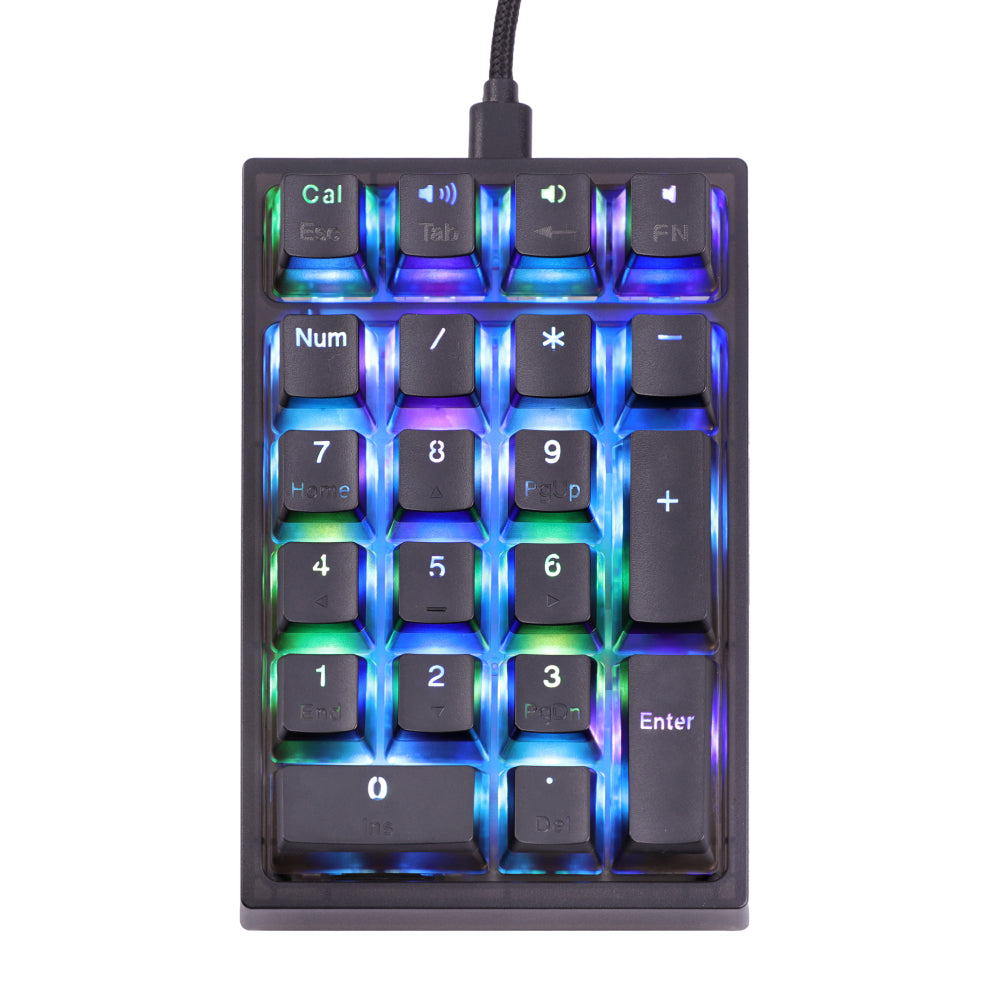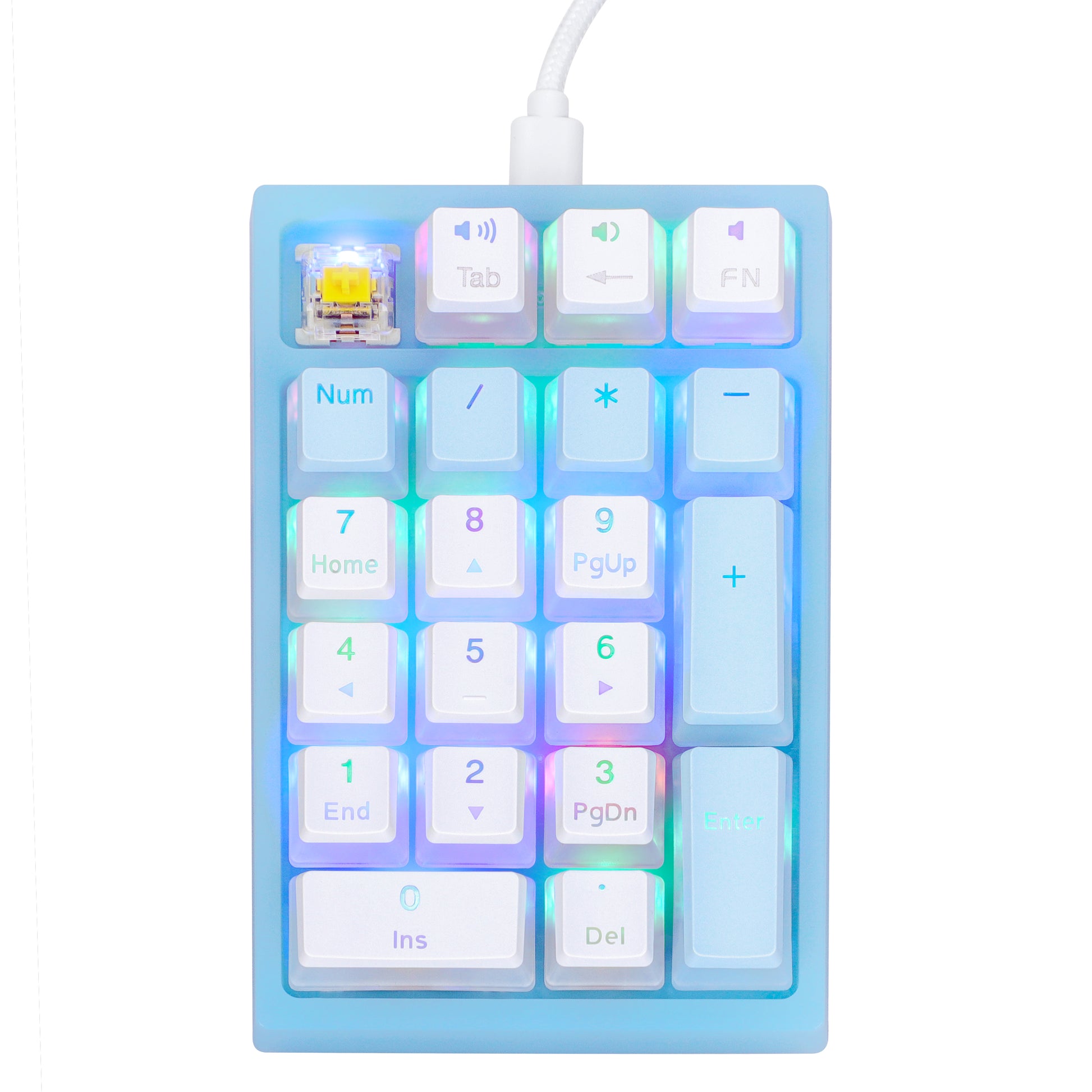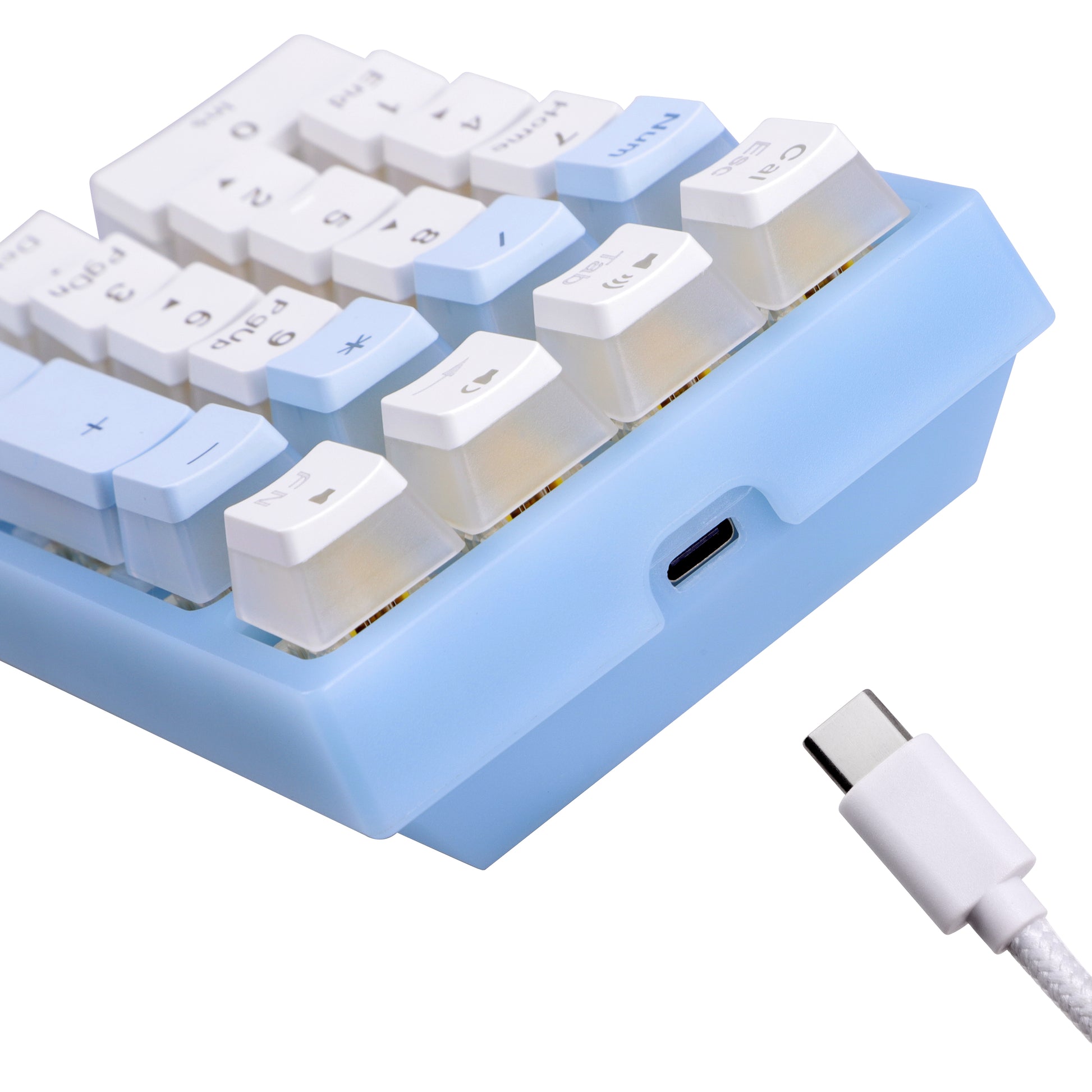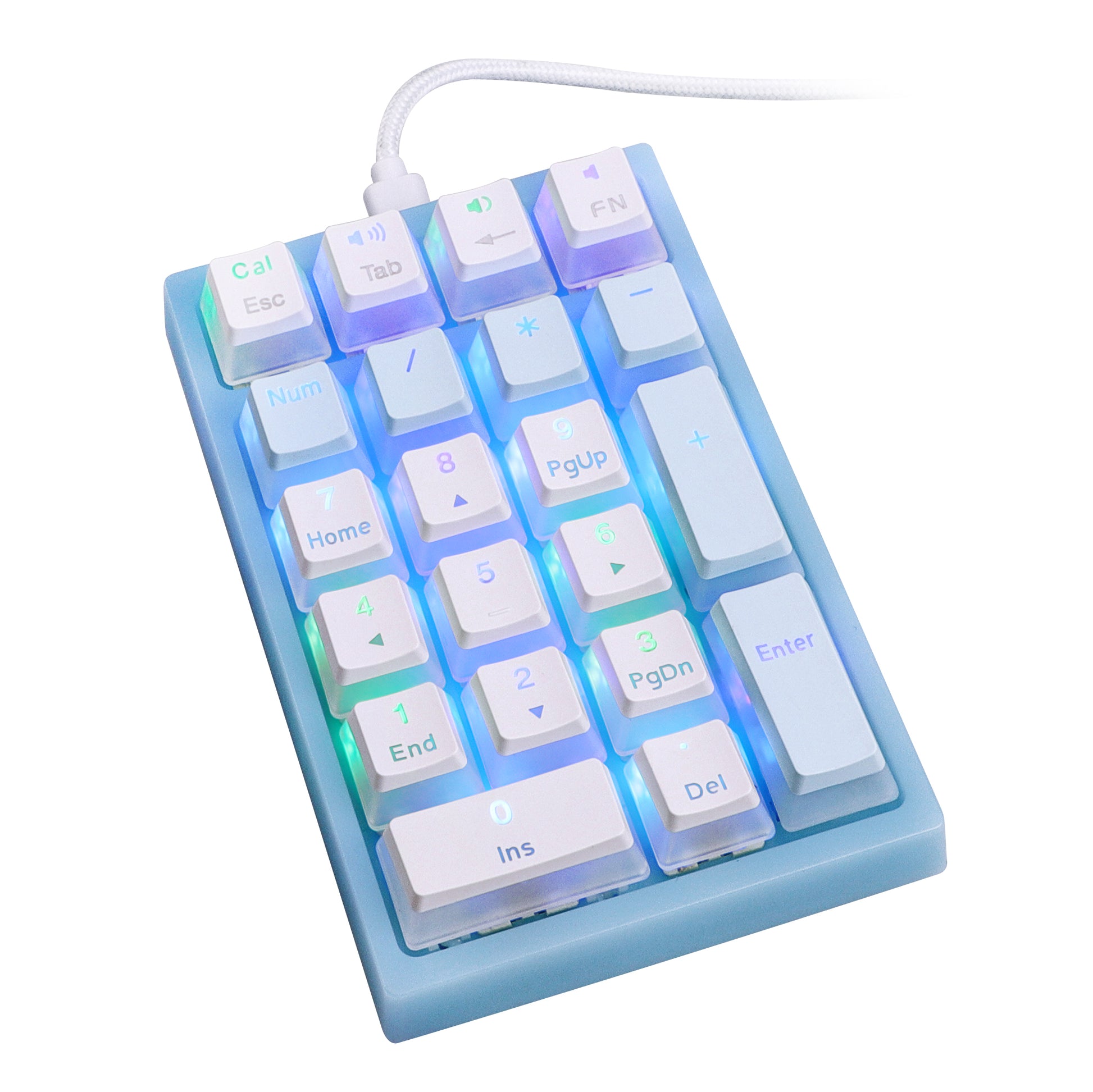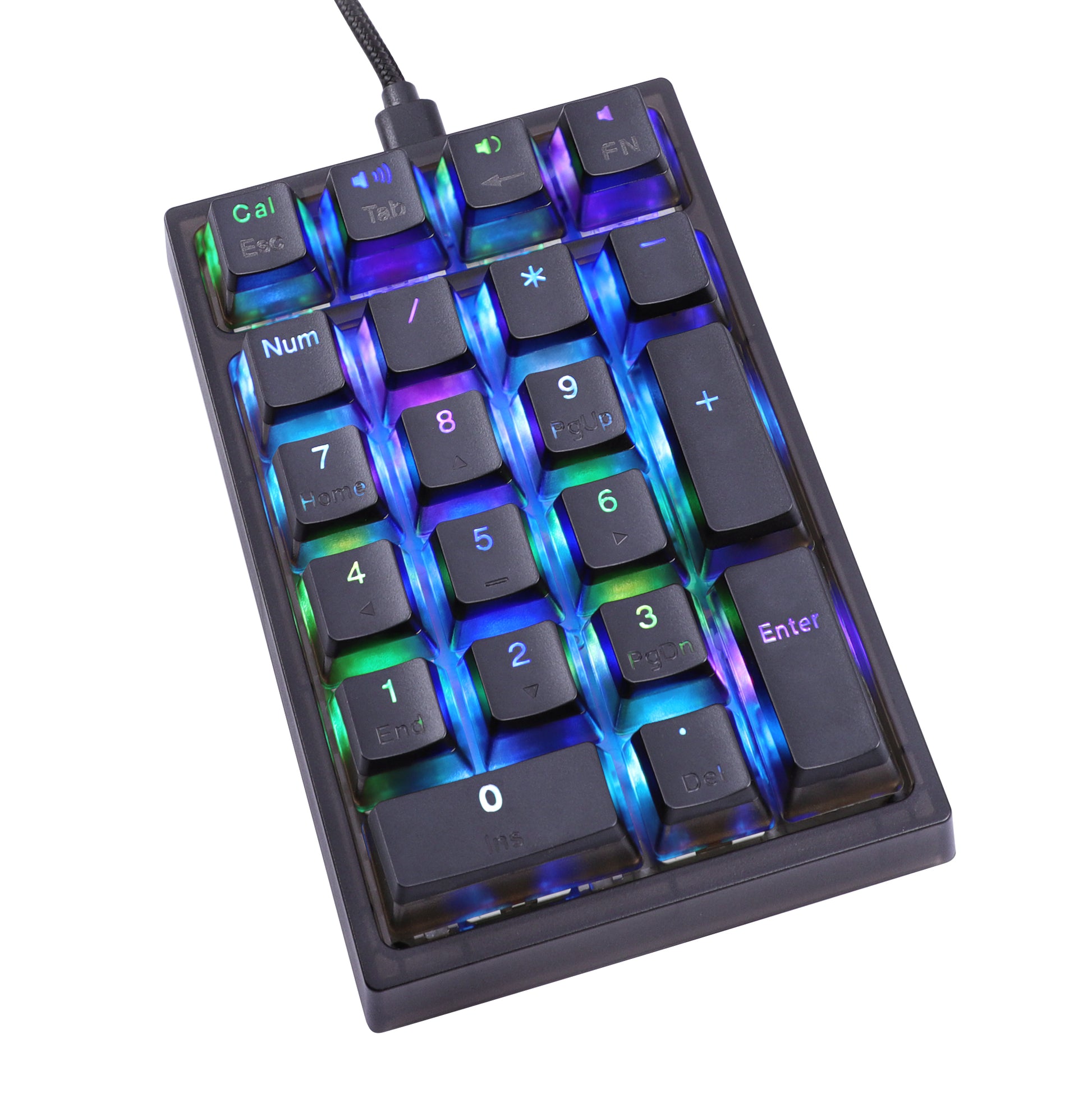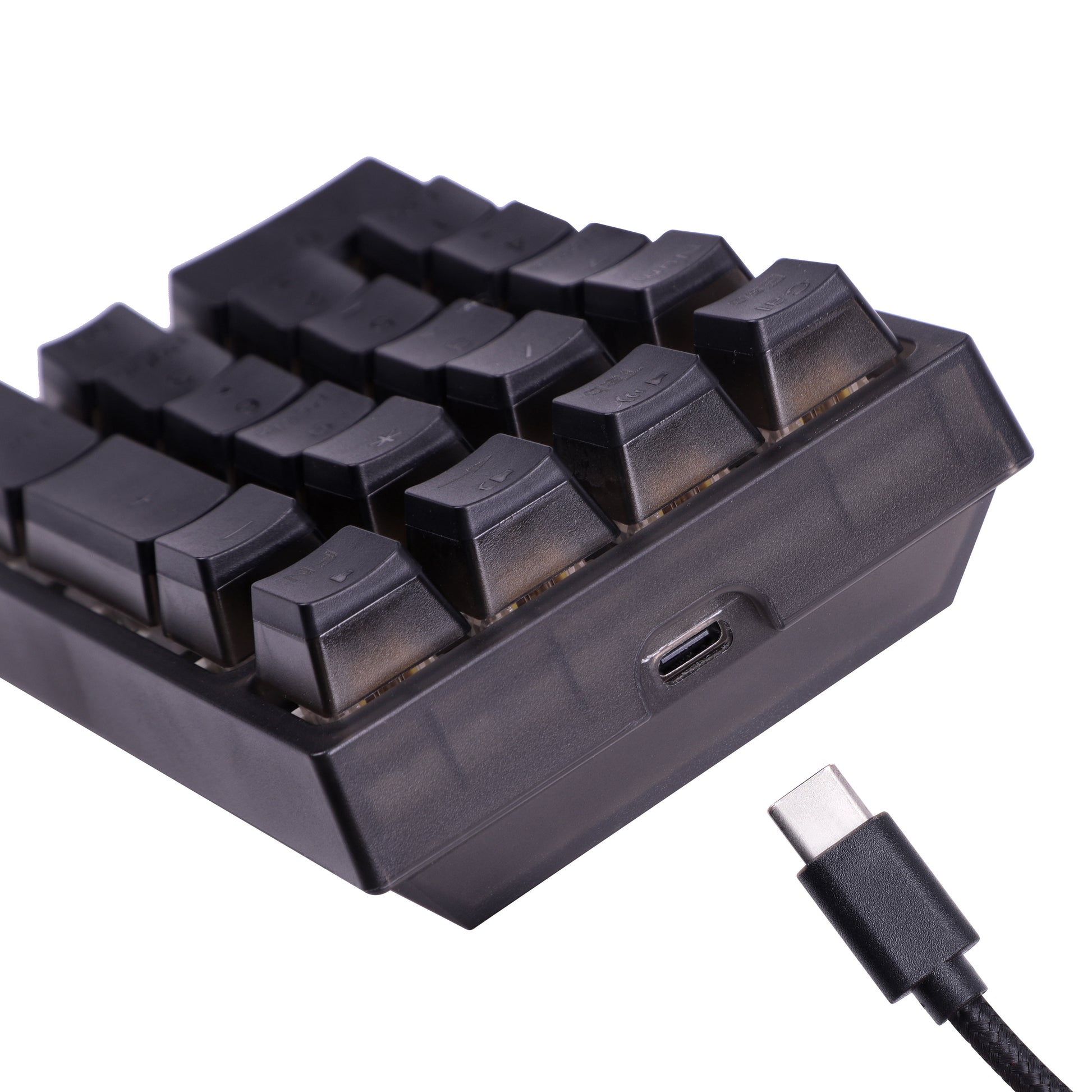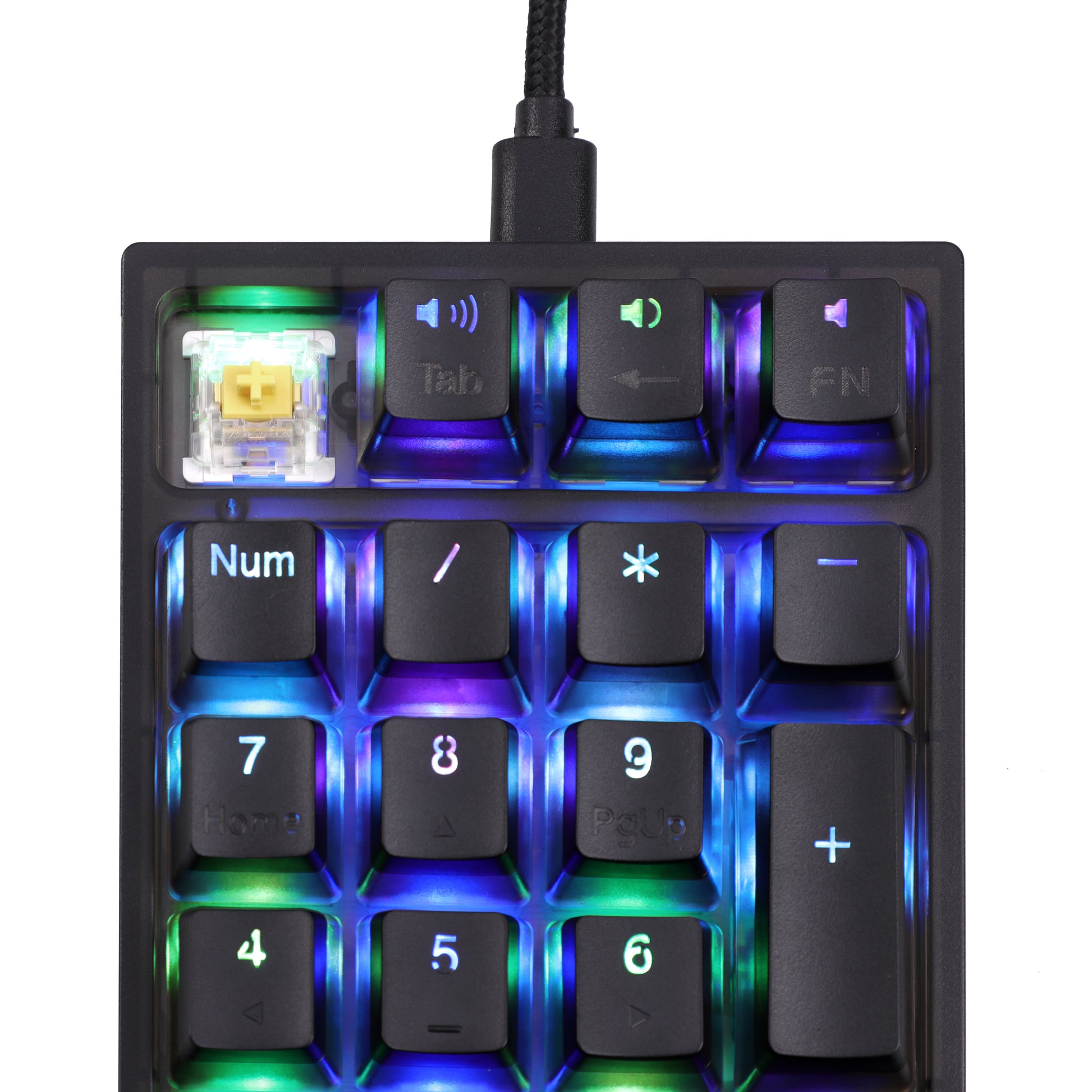 21 Keys Wired Numeric Keypad Number Pad with RGB Backlight
Double Layer Translucent Pudding Keycaps
Various Backlight Modes
Type-C Stable Connection
Compact and Lightweight
Note: The K1 wired numpad is not programmable.
Sale price
$35.99
Regular price
Free standard shipping to most countries
Enjoy free shipping to most countries*. Please refer to our
shipping FAQ
to see if you apply.
Covid-19 Shipping Delay Notice
Shipping may be delayed due to covid-19 depending on your country regulations.
Newly Launched EPOMAKER 20% Numeric Keypad
The EPOMAKER K1 number pad makes a bold statement—with its plastic casing and pudding keycaps—that it is not a mere product. It speaks to the geeks who want a numeric keypad of their own, and it has been designed with the most cutting-edge technology to make it the ultimate tool for work or casual computing. With a custom switch that is not yet available on any other keyboard, it is high-quality and durable enough for heavy use.
Double Layer Translucent Pudding Keycaps
Featuring a double layer translucent design, EPOMAKER K1 number keypad is really showing off your keyboards's lighting. It makes it an excellent addition to your home, office, or studio. The keycaps are made of high-quality materials and are durable and comfortable to use.
Various Backlight Modes
The EPOMAKER K1 numeric keypad is a high quality, backlit numeric keyboard for your computer. Compatible with all computers, the EPOMAKER has many features you're sure to love. With an attractive design including anti-skid feet and a special font designed just for this keyboard, it's sure to be noticed by anyone who sees it. A handy variety of different light colors shine through the case!
Type-C Stable Connection
EPOMAKER K1 numeric keypad provides a stable connection for any keyboard, offering a secure connection and easy data entry. Its durable design is ideal for everyday use in any work environment.
Compact and Lightweight
Maximize your efficiency by using this little device. The EPOMAKER K1 numeric keypad is portable enough to fit in most setups, but it's robust enough for everyday use. This innovative solution makes it easy to enter data faster with minimum errors.
Keys Combination Guide
FN+Esc=Reset(Hold for 3 seconds)
FN+Esc=Calculator (Press)
FN+TAB=Vol +
FN+←=Vol -
FN+5 =Switch backlight mode
FN+ +=Switch backlight color
FN+ 8=light brightness (5 levels available)
FN+ 2 =light darkness(5 levels available)
FN+ 4=Speed down the light (5 levels available)
FN+ 6=Speed up the light (5 levels available)
Side Light Changing Guide
FN+ 0=switch mode
FN+ . =change color
FN+ 7=increase brightness (5 levels available)
FN+ 9=decrease brightness (5 levels available)
FN+ 1=increase speed (5 levels available)
FN+ 3=decrease speed (5 levels available)
Technical Specifications
Compatibility
Windows/Mac/Linux
Working current
46mA< I < 170mA
Product dimension
About 133.4*87.6*41.6 mm
dissatisfaction
Brightness can only be adjusted in 4 steps.
There are only 8 color variations.
additional drawbacks
NumLock is blue light, so it is not compatible with red
Dear customer,
Thank you for your feedback after using the keyboard.
If there is any issue with it, please feel free to contact us via support@epomaker.com.
If you have any suggestions for product enhancement, please feel free to share them!
Best wishes,
Epomaker Team
not use
I thought I could program it because it was an epomaker thing, but I couldn't.
Hello,
Thank you for leaving a review here.
We are so sorry that you found the numpad not satisfying at some points. We are working on another version for the K1 to make it programmable. Yet unfortunately, it won't be compatible with the current version.
If you have other thoughts on the product, feel free to leave a review here.
Thank you for your understanding.
Kind regards,
Epomaker Team
Join us on Instagram
Join our community in Instagram to keep up to date with our news, product releases, sales and giveaways!