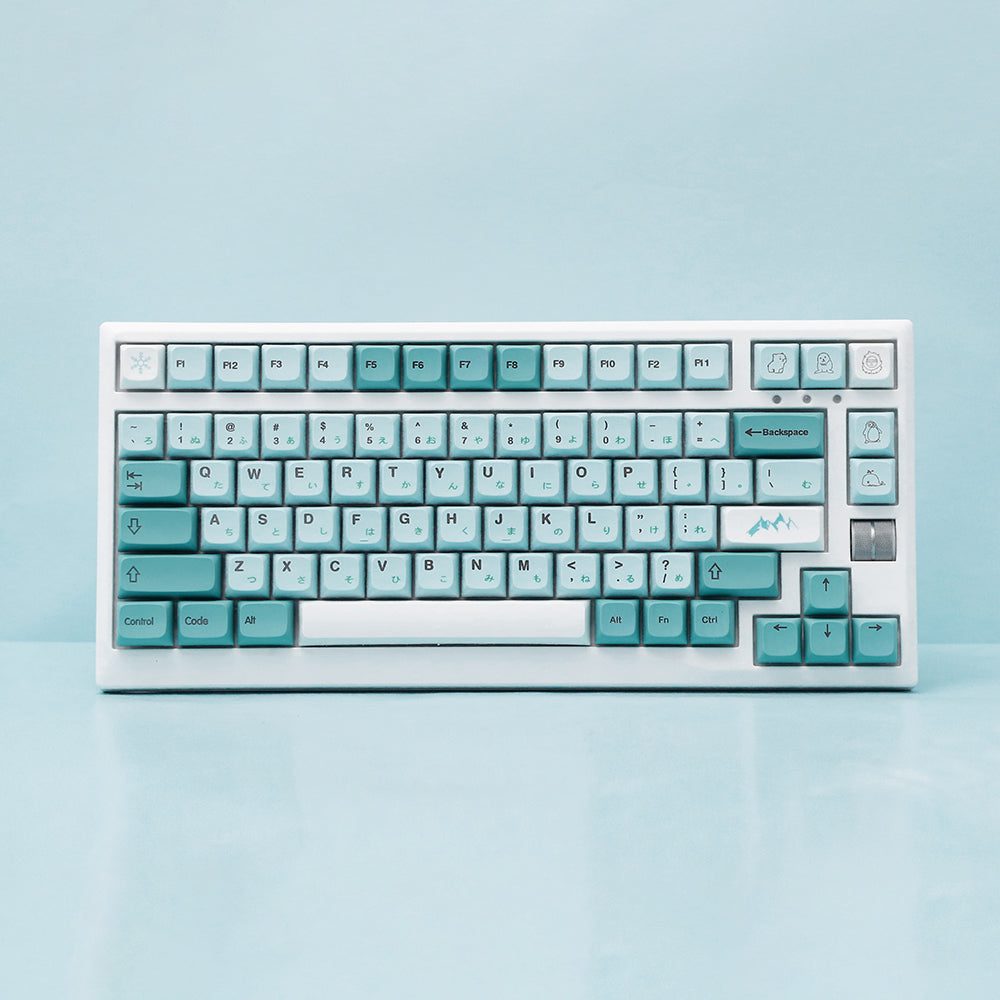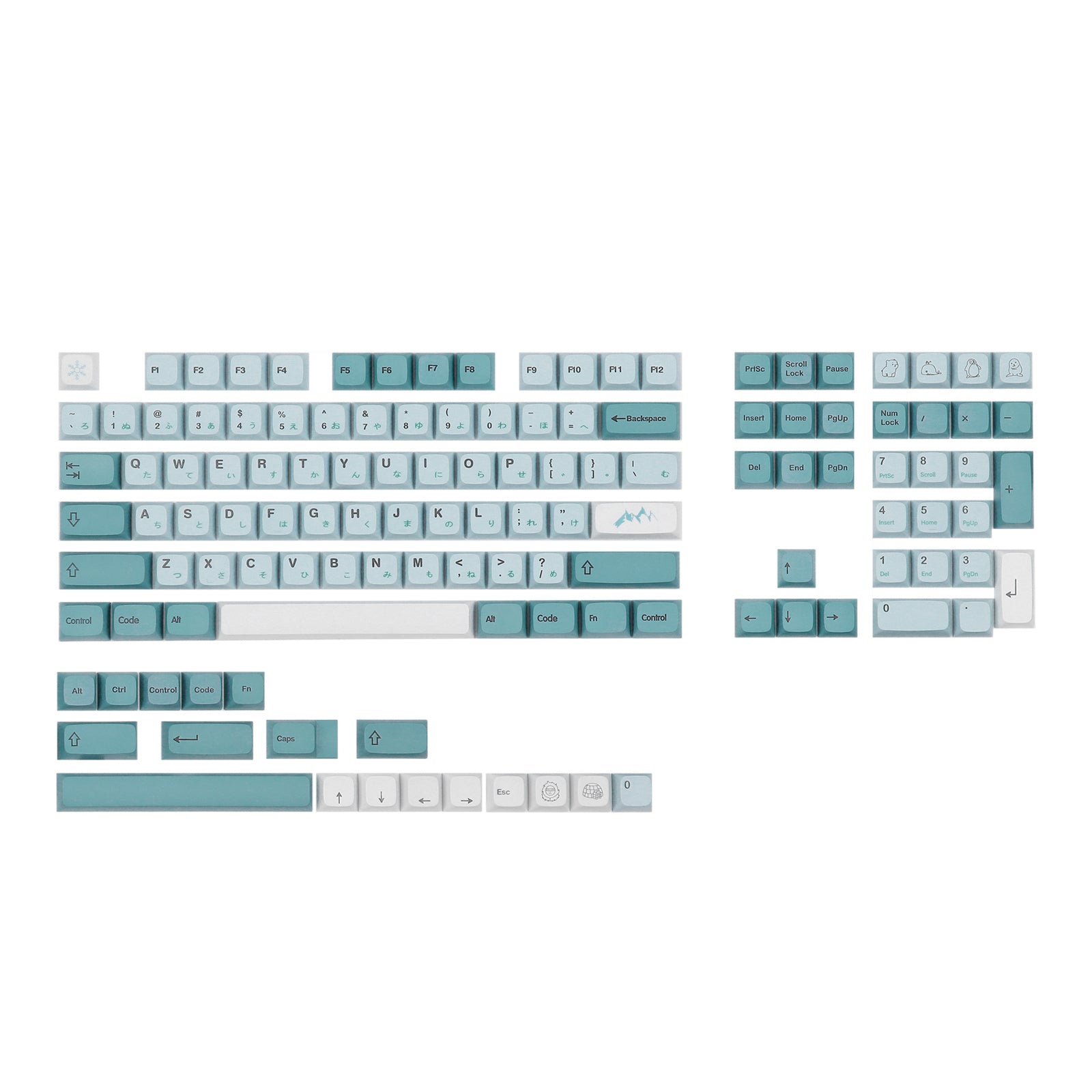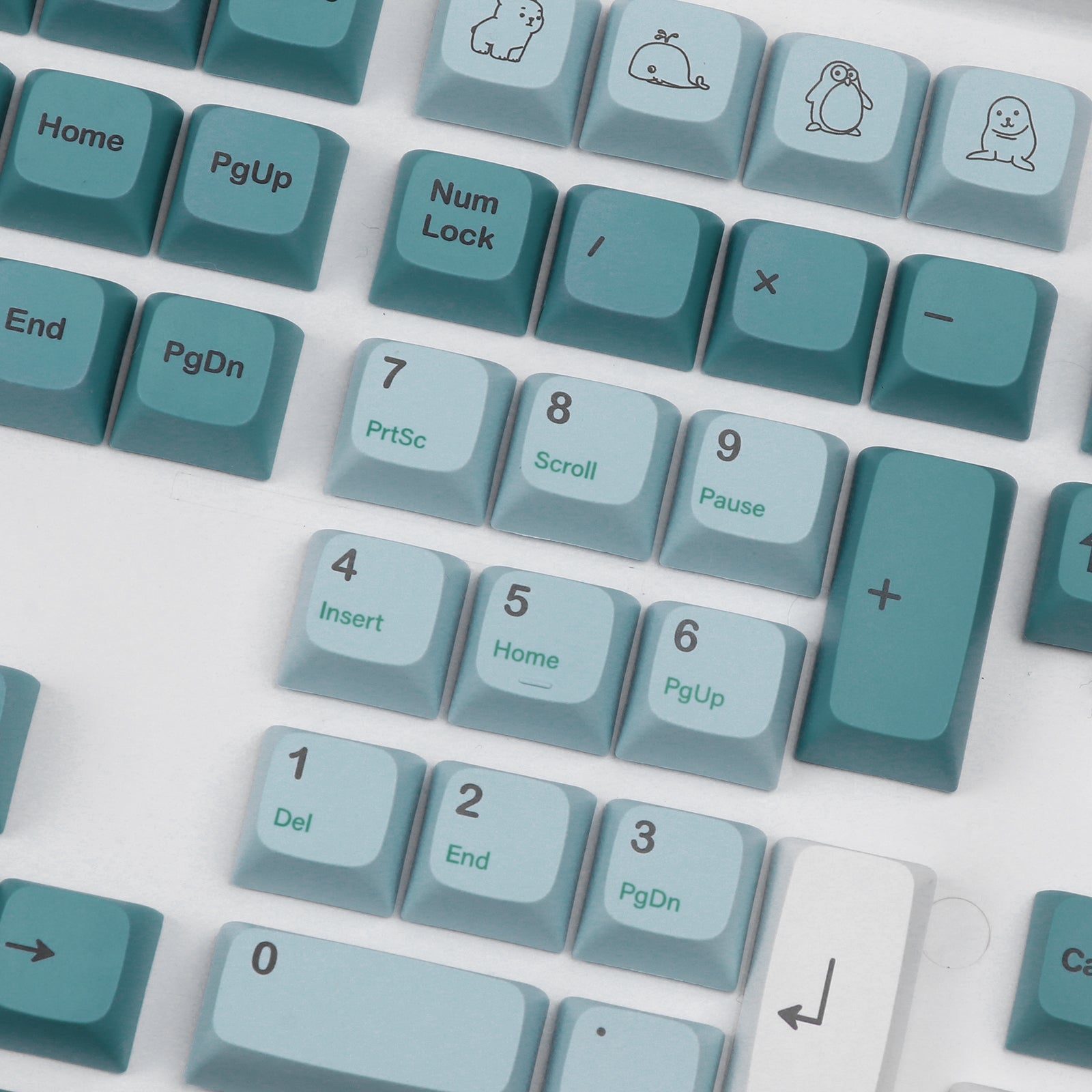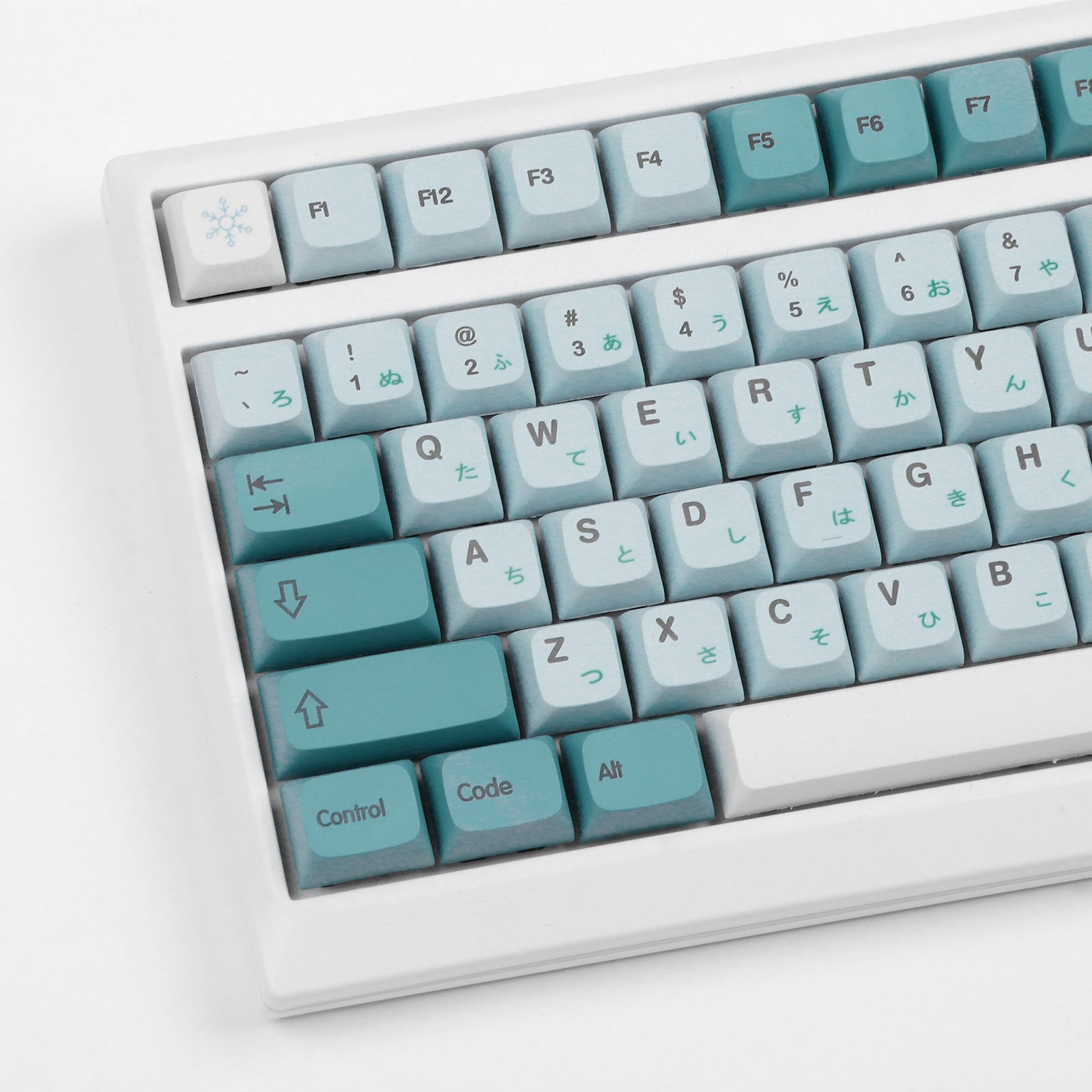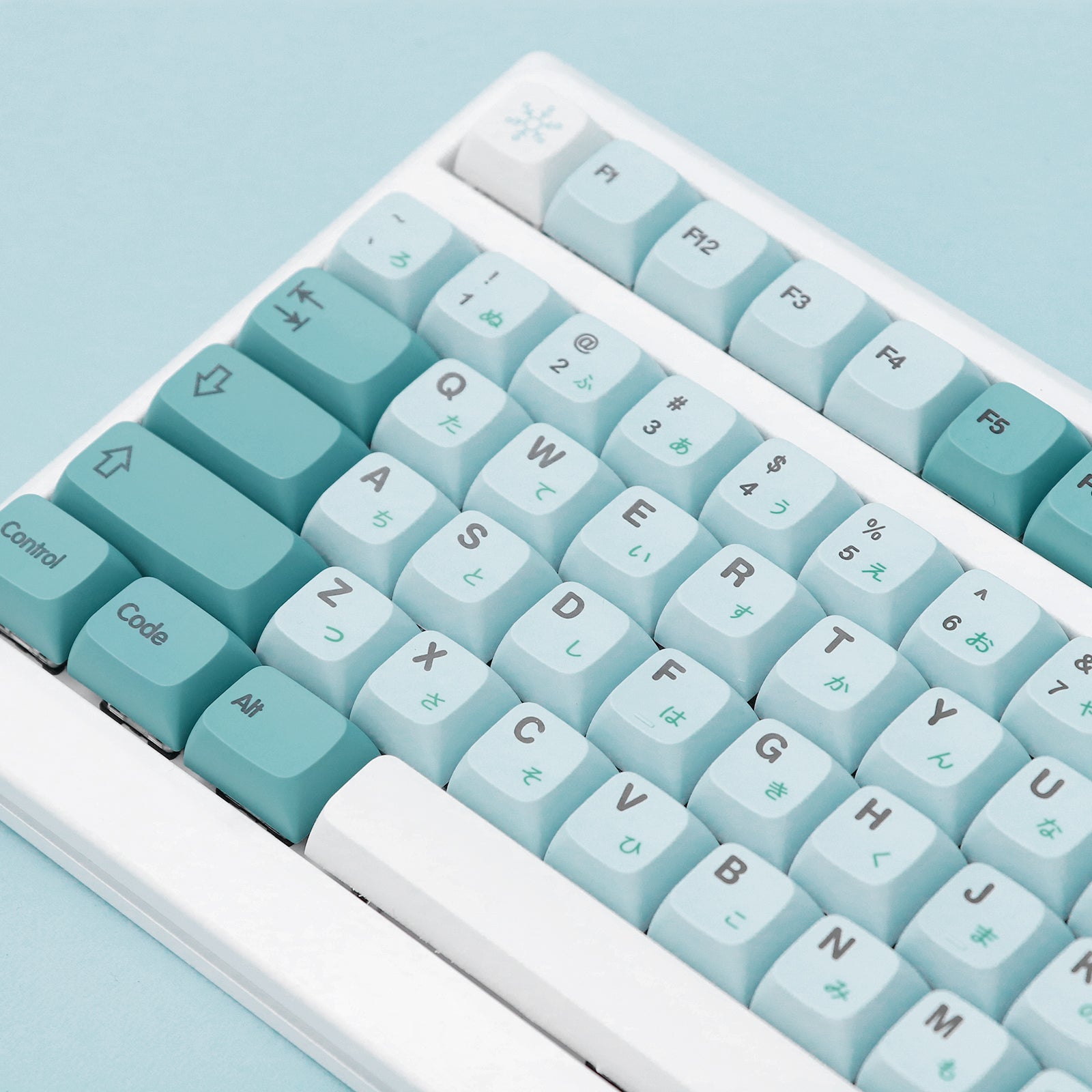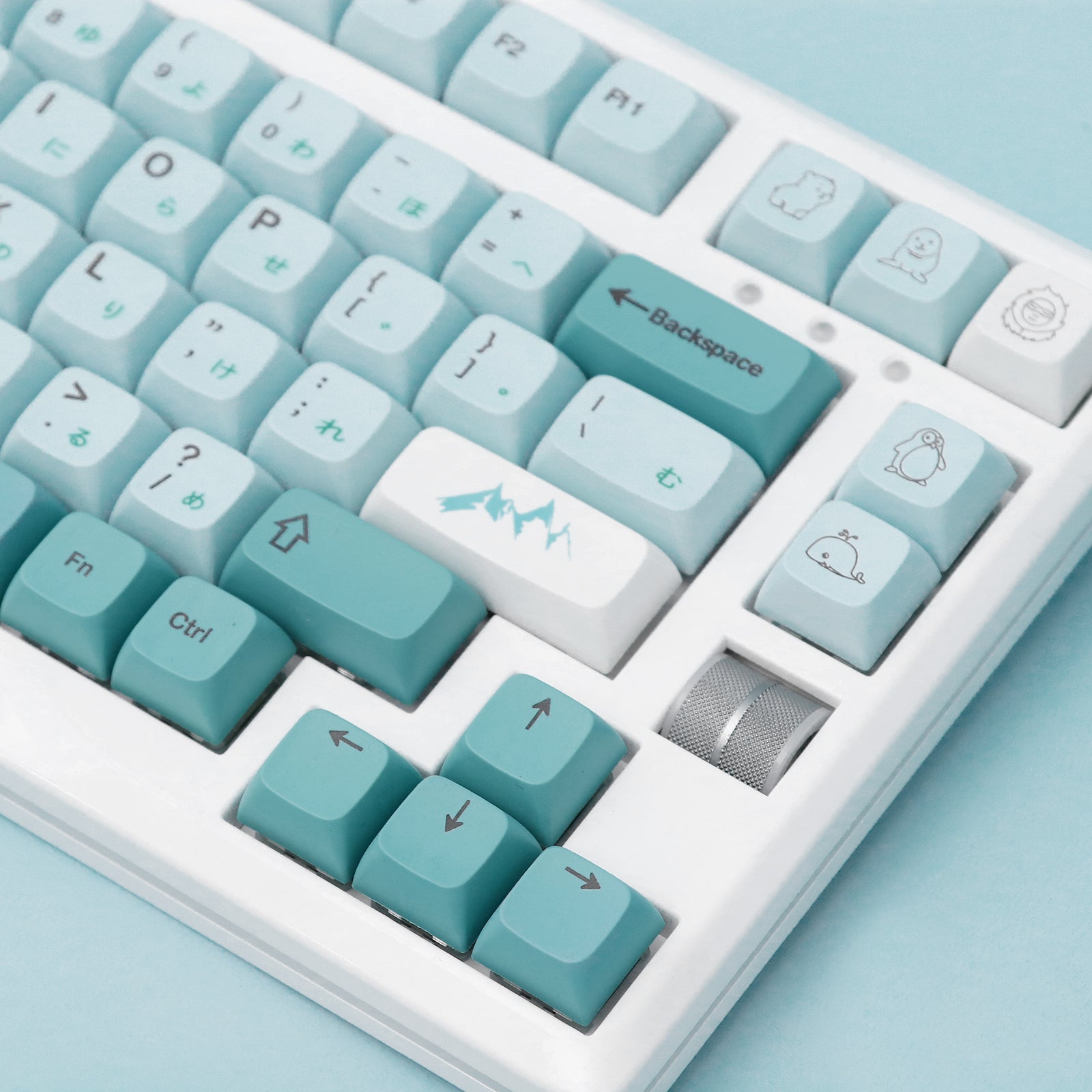 EPOMAKER Iceberg Keycaps Set
126 Keys XDA Profile PBT Keycaps Set
PBT XDA profile keycaps
126 keys with Large Fonts
Wide Compatibility for MX Structure Switch
Compatible with 60%/65%/75%/TKL/96% or full size keyboard
Sale price
$29.99
Regular price
Free standard shipping to most countries
Enjoy free shipping to most countries*. Please refer to our
shipping FAQ
to see if you apply.
7-Day Return Policy
You may return any non-customized and non-sales product that is sealed, within the 7 days upon receiving it.
EPOMAKER Iceberg Keycaps Set
Sale price
$29.99
Regular price
EPOMAKER Iceberg Keycaps Set with Japanese Hiragana
EPOMAKER Iceberg Keycaps set takes inspiration from the Hiragana to present you another new way to learn the Japanese Alphabet, and a great way to add some character-literally to your favorite keyboard. Featuring 126 PBT keys, each made through a dye-sublimation process, the set is durable, long-lasting and resistant to the oils that build up over time from the skin.
Wide Compatibility for MX Structure Switch and Various Layout
EPOMAKER Iceberg Set is designed in universal MX structure that can work with most switches in the market that has MX structure and its clones, such as Gateron, Kailh, Cherry, Otemu etc. A plenty of keycaps in different sizes will work for different layouts, such as 60%/75%/80%, TKL or full size keyboard. Get one set and make it all work. For detailed size, please refer to the size map and annotation.
Favored XDA Profile
XDA Profile is a short uniform keycap profile that is a little taller than DSA. Like DSA, XDA keycaps are low profile and uniform which results in this profile being liked by enthusiasts for having a great look. It's pretty easy to get used and sounds similar to Cherry profile just a lower pitch. This profile is considered as a solid option for both gaming and quick or regular typing.
High Quality PBT Material
For ultimate typing experience and durability, we go with PBT material instead of ABS. Compared to ABS material, PBT is less common and feel textures and more more durable. It keeps dry and not easy to get oily. It doesn't wear down over time like ABS does.
Dye Sublimation Technique
Dye-sublimation is a very effective printing process that creates expert-level graphics. By using this method, images won't crack or wear after several uses and the visuals will last as long as needed. With this technique, EPOMAKER Iceberg keycaps set are able to present you a lively color and vivid design
Technical Specifications
Number of Keycaps
126 Keys
Printing Method
Dye Sublimation
Shift
1/2/2.25/2.75/1.75U
CapsLock
1.75U/Stepped keycap
Inside the box
Epomaker Iceberg Keycaps set
Keycap puller
Nice keycaps, but they are a little thin sounding
I like these keycaps, but the sound profile tends towards a bit of the thinner sound. The keycaps don't look thin and I don't have a caliper to check it. The legends are nice and clear and other than I don't care as much for the sound, I would definitely recommend these keycaps (which is why i rated it a 4 out of 5). Oh and I hate the fold-over keycap storage system. It's hard to get keycaps into and out of and I understand that it conserves space, but it really sucks to use.
EPOMAKER Iceberg Keycaps Set
Pretty decent set of Keycaps
The keycaps feel nice and feel high quality but the main issue is just that the surface of the keycaps can probably feel a bit weird to some like myself but eventually it's fine so because of that im giving it a 3
what keycaps set
Well, to start, I do not know what I think; I have no feedback on the product because I STILL HAVE NOT RECEIVED THE SHIPMENT YET.
Hello,
Thank you for leaving a review here.
We are so sorry that you have not received the package.
Our support keeps following your package but has not received updates from the shipping company yet. We will send you updates once we receive any.
Thank you for your understanding.
Kind regards,
Epomaker Team
Warranty is doggy bro
i have a key that didnt work and I talked to warrany about it and they just stopped responding after i sent all the evidence.
Hello,
Thank you for leaving a review here.
We are so sorry for the issue you met. It seemed that you did not receive the last mail our support replied. Our support will send another mail to you.
If you have met any other problems when using the keyboard, please feel free to contact us by emailing to support@epomaker.com and attaching your order number and a video to show the issue. Our support will be happy to help you out.
Thank you for your understanding.
Kind regards,
Epomaker Team
Join us on Instagram
Join our community in Instagram to keep up to date with our news, product releases, sales and giveaways!