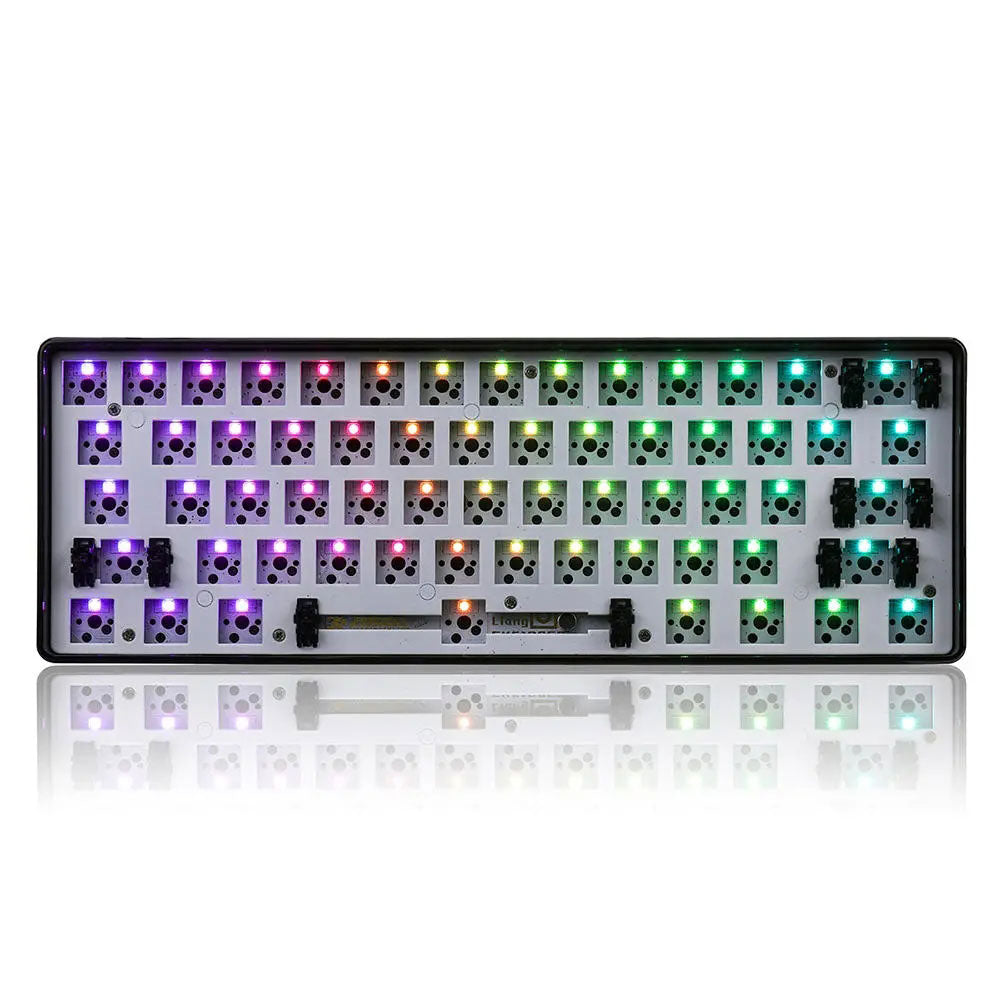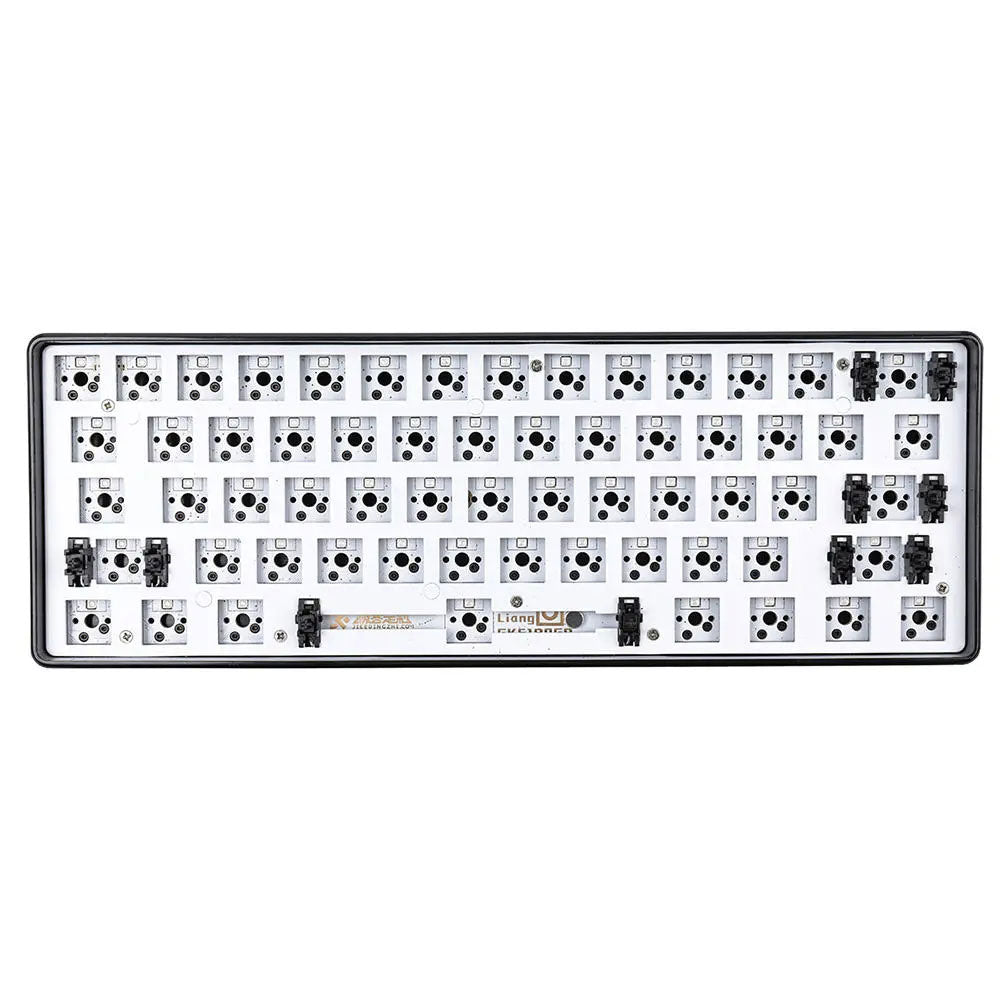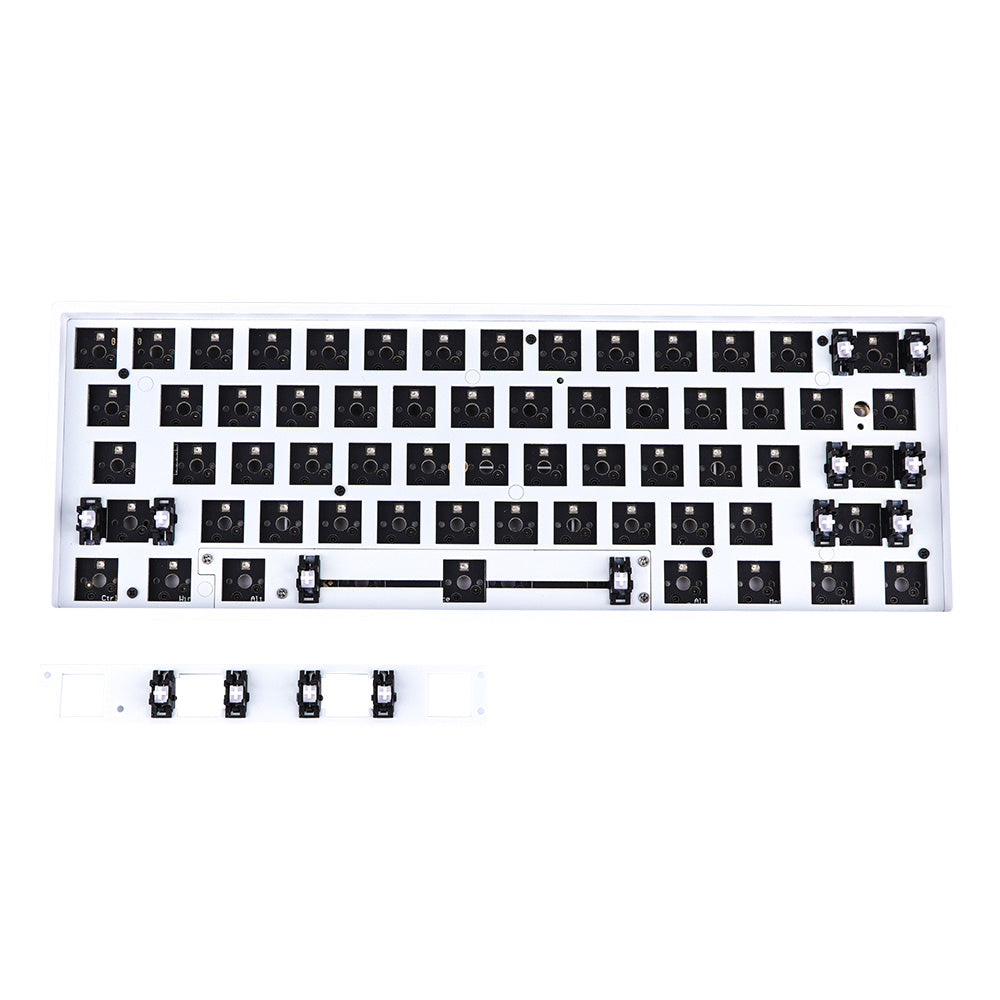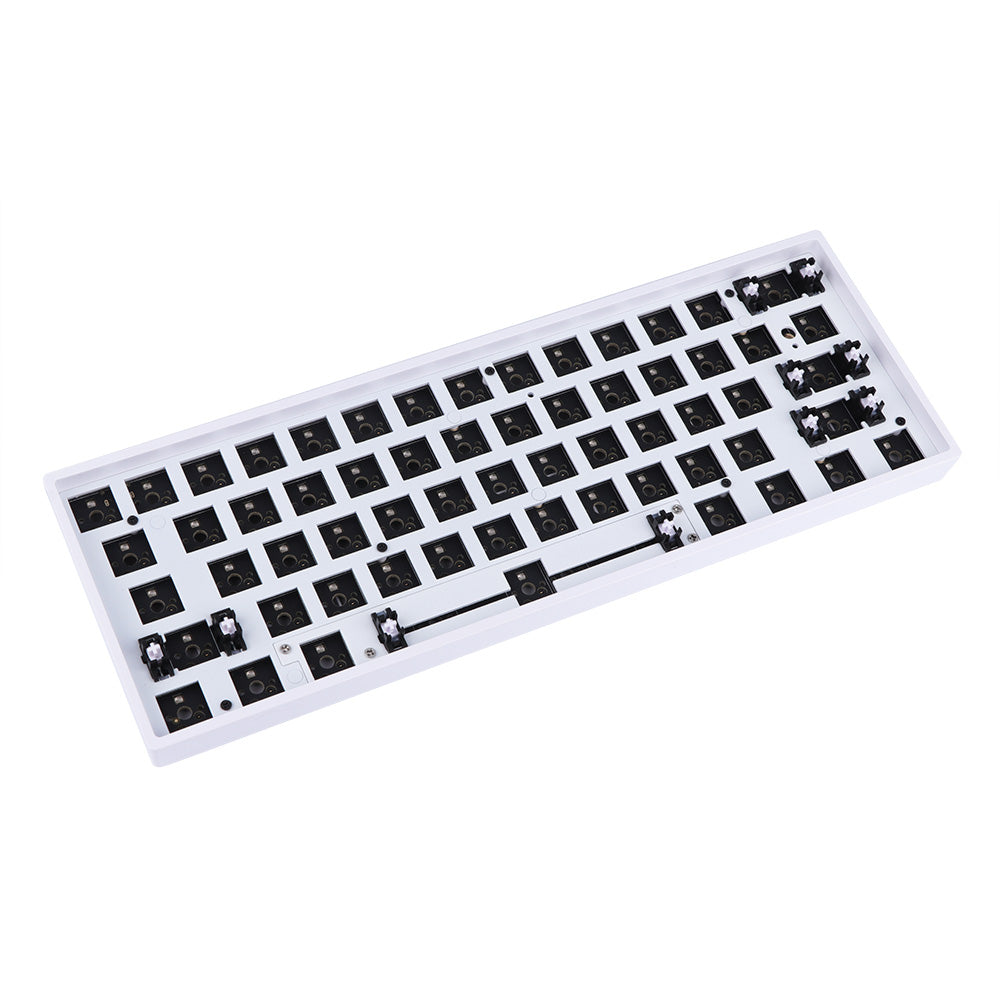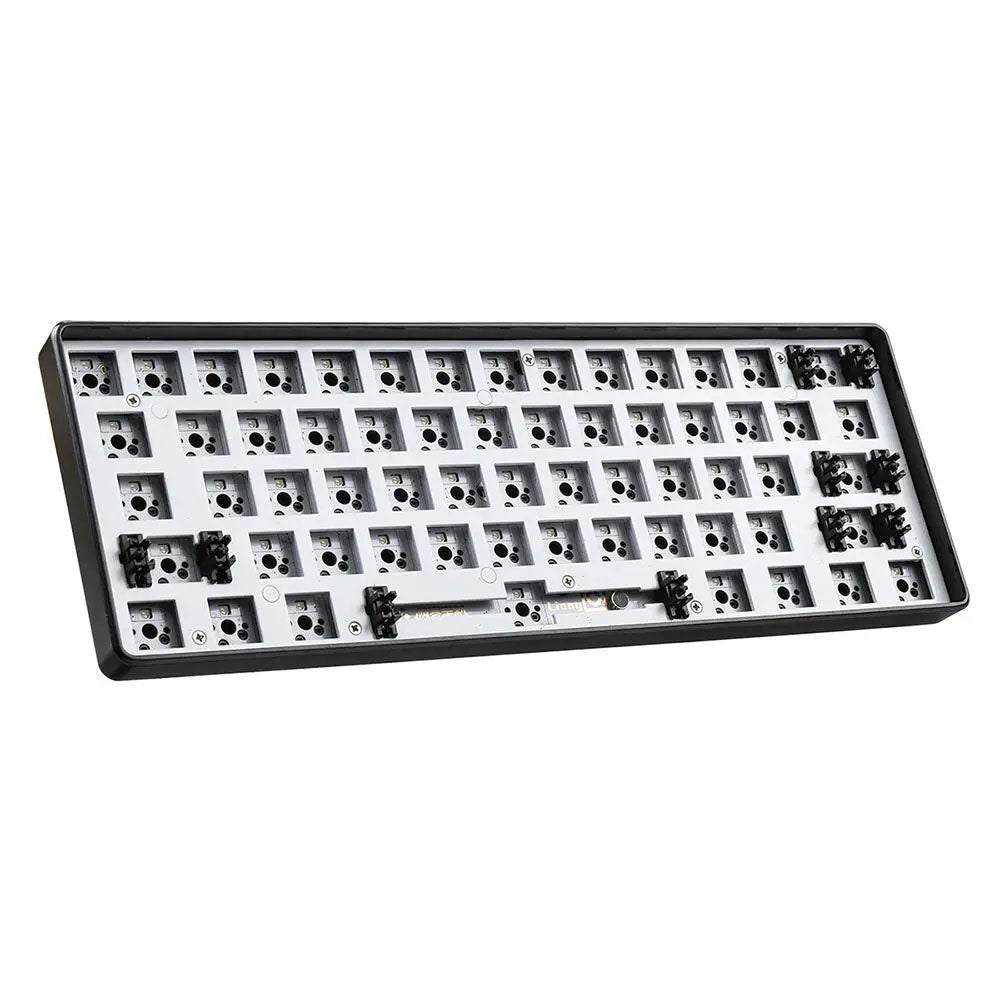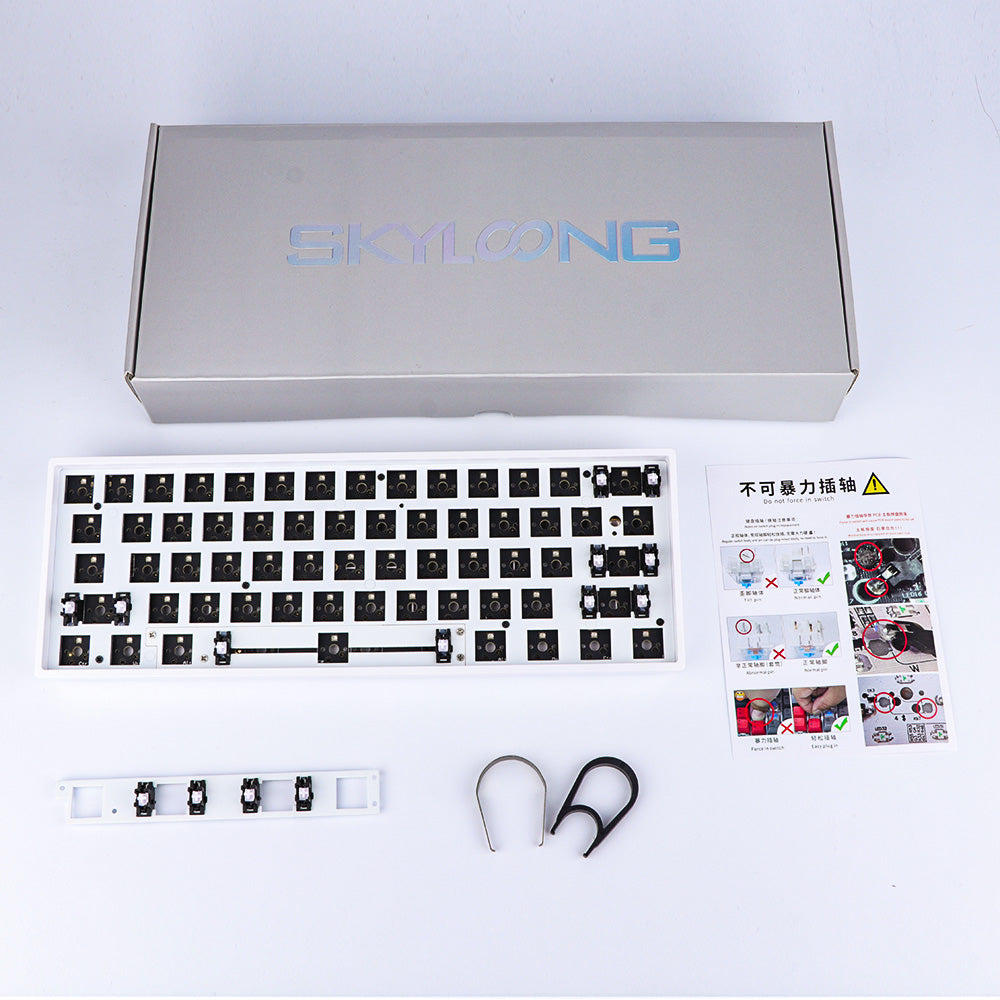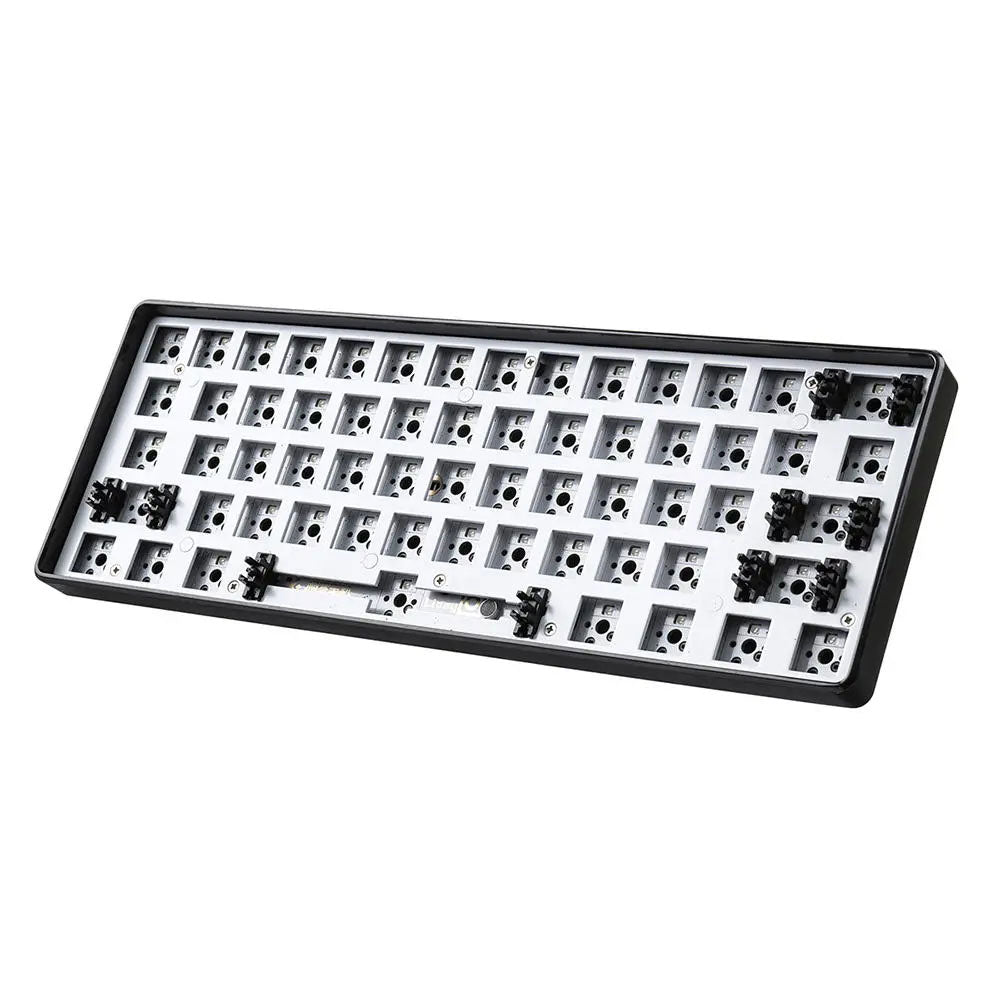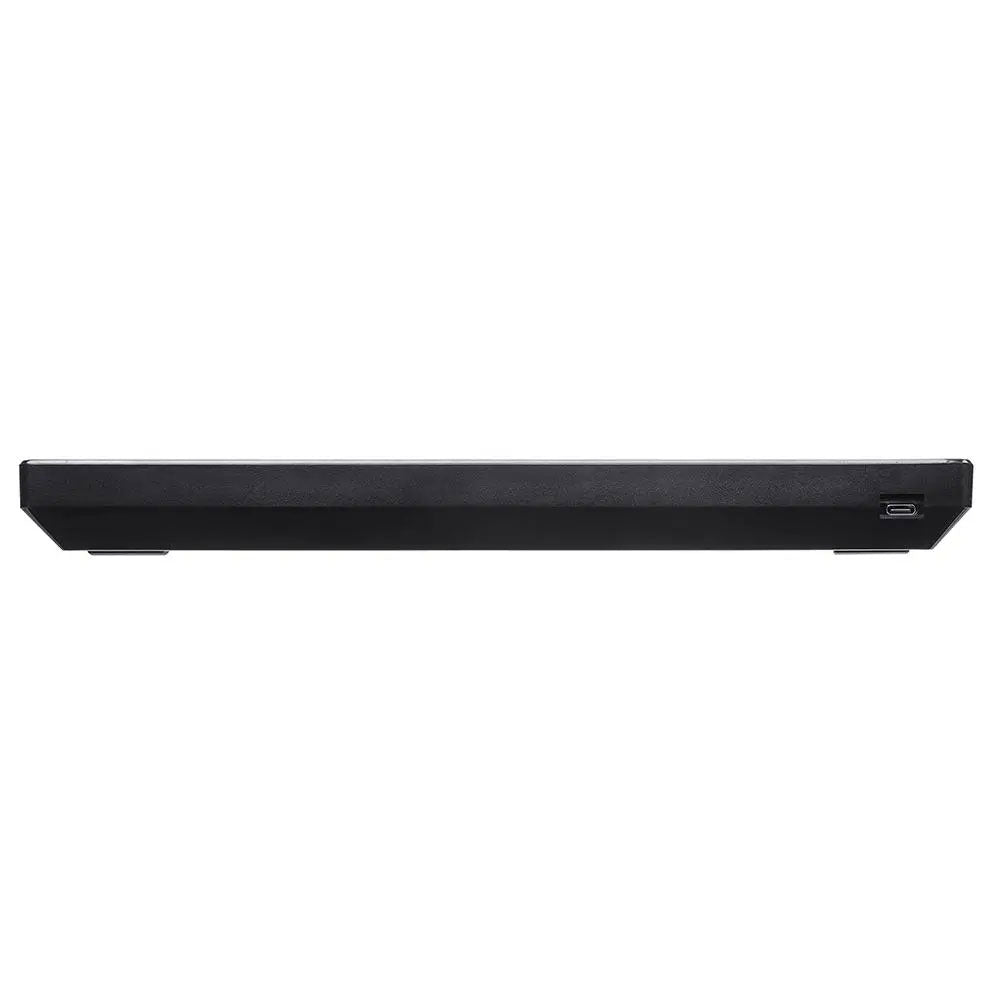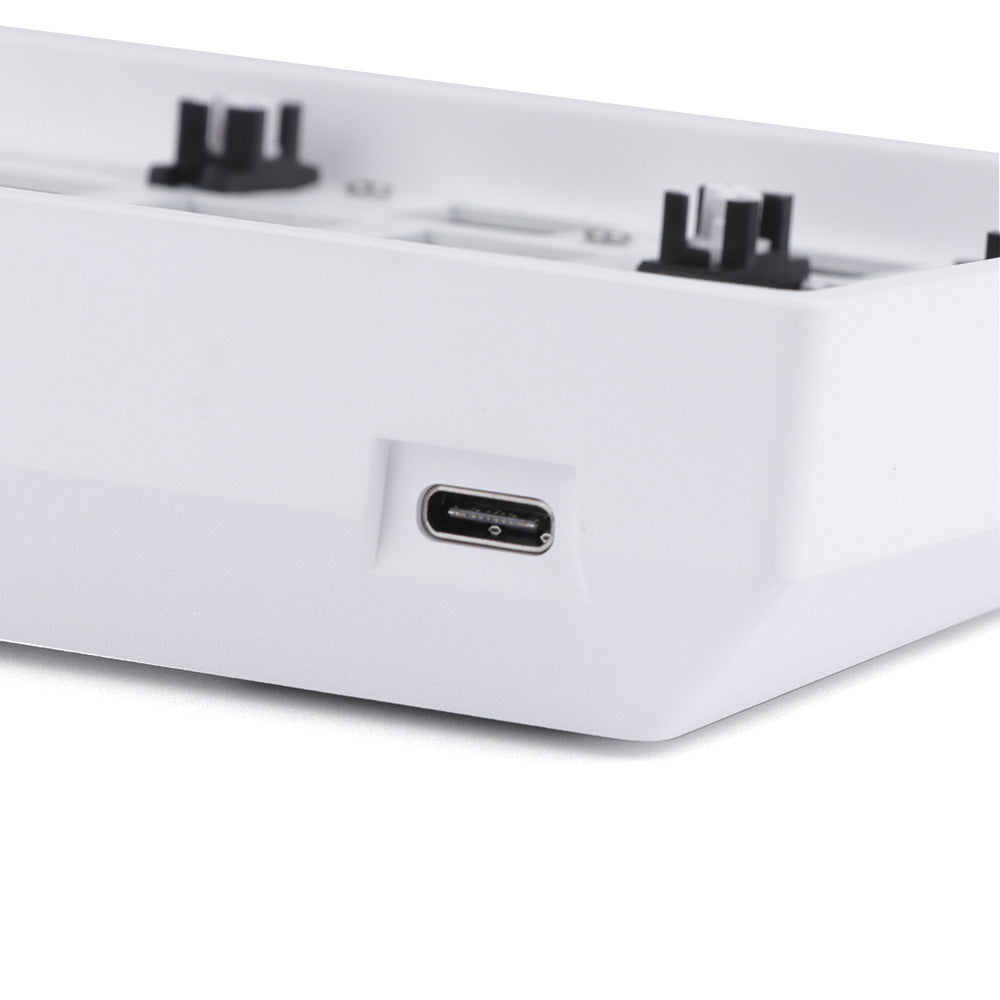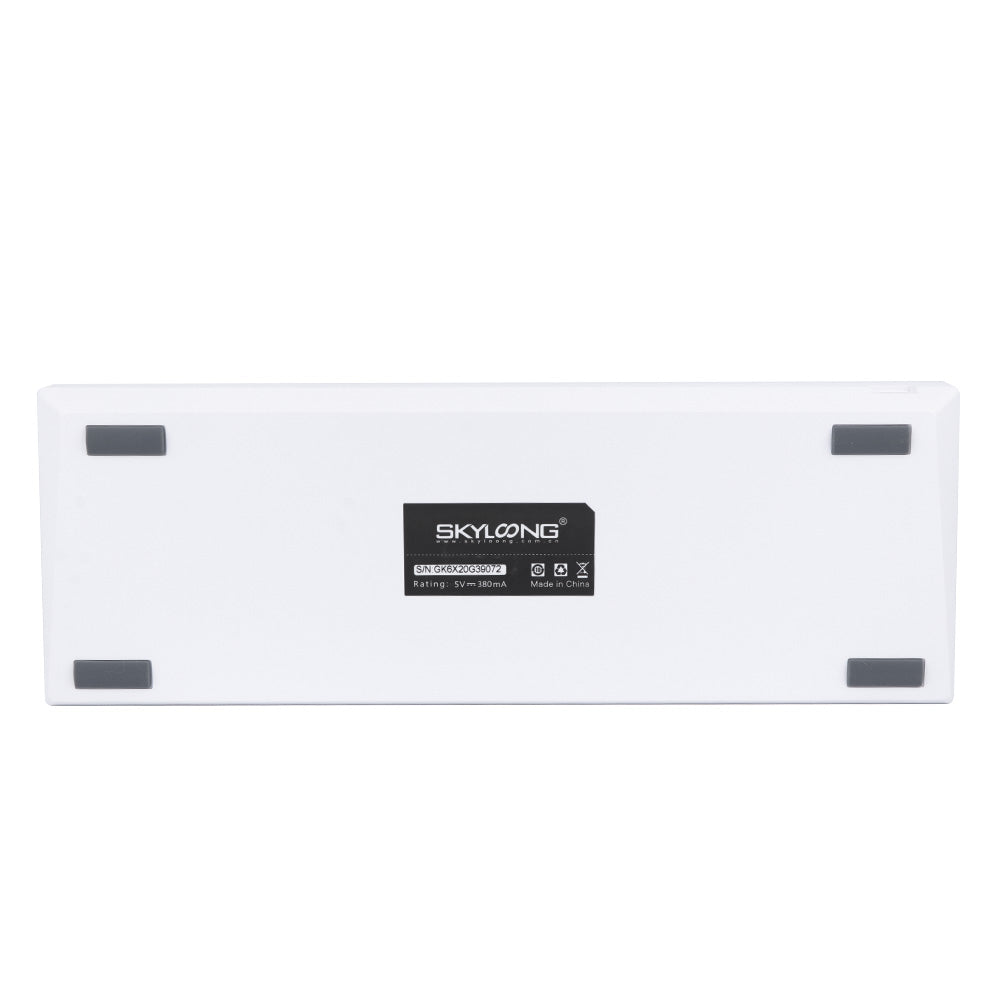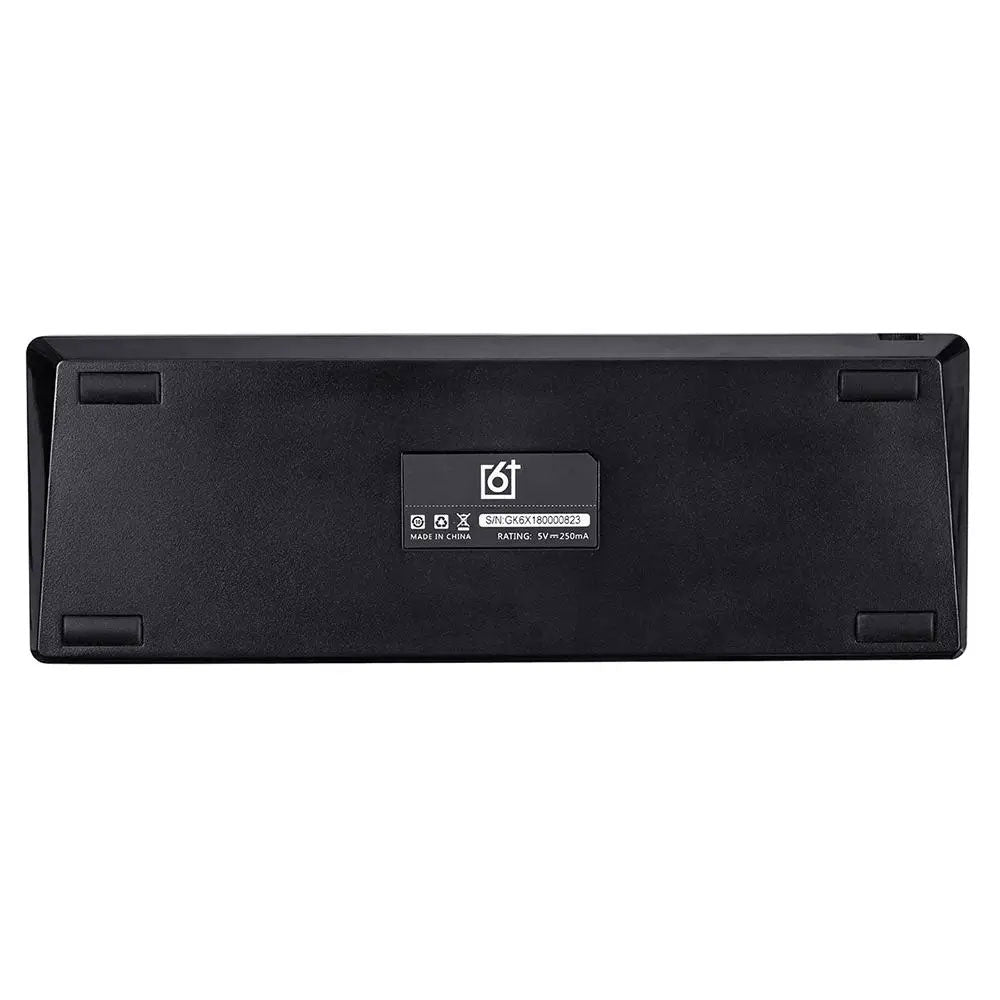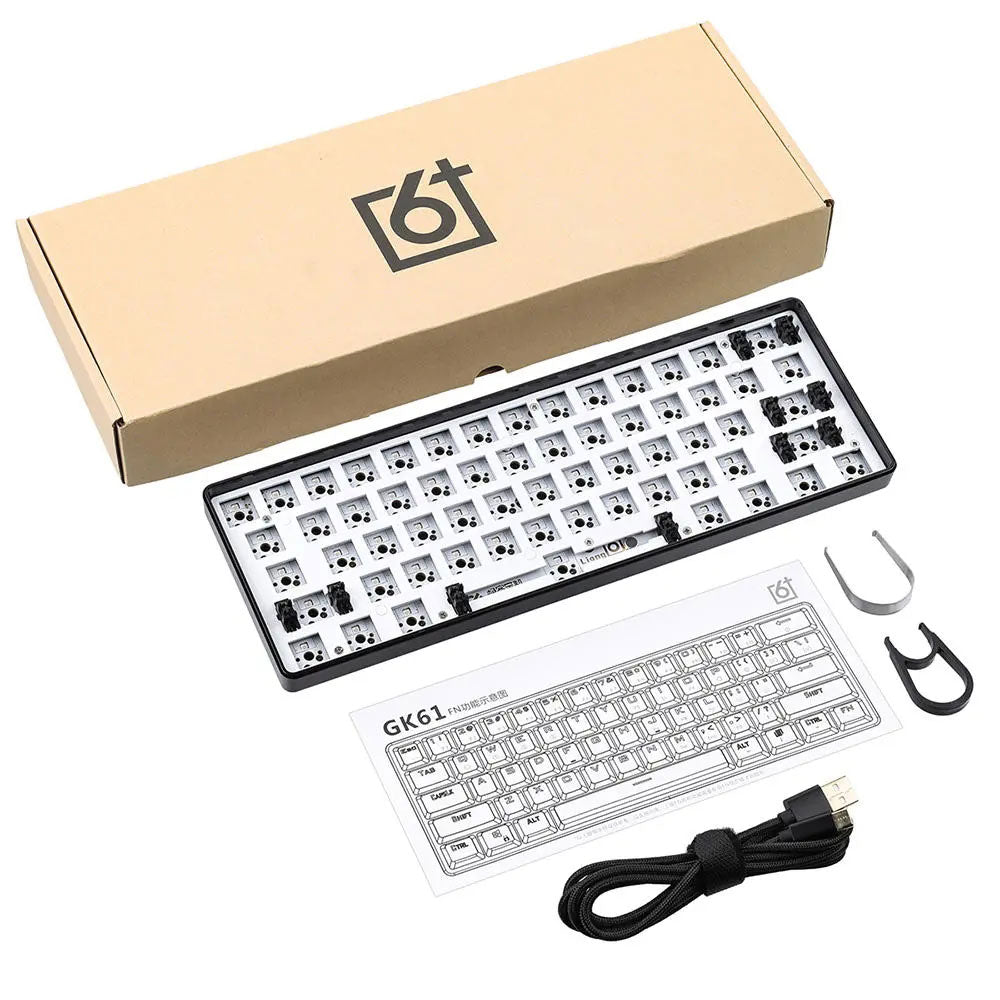 SKYLOONG GK61X/GK61XS Kit
Bluetooth 5.1 Wired/Wireless Hotswap DIY Kit
Bluetooth 5.1 wireless/wired dual mode, 1900mAh battery
Split spacebar module
RGB SMD light, multiple light effects
60% layout PCB, widely compatible with most of 60% keyboard case
Hotswap terminal, PCB is compatible with multiple switches, supports Cherry Switch/Gateron Switch/Kailh BOX Switch, etc
Sale price
$53.99
Regular price
$89.99
Free standard shipping to most countries
Enjoy free shipping to most countries*. Please refer to our
shipping FAQ
to see if you apply.
Covid-19 Shipping Delay Notice
Shipping may be delayed due to covid-19 depending on your country regulations.
Hotswap Keyboard DIY Kit
GK61XS custom kit is equipped with hot swappable terminals, with which you could install the switches directly without soldering. It's compatible with Cherry MX switches, Kailh switches and Gateron switches and other 3 pin or 5 pin switches. You can easily build up your own mechanical keyboard with this kit.
Split Spacebar Module and Fully Programmable
 The GK61XS kit includes an extra split spacebar module(2.75U/2.25U/1.25U) with which you can make it based on your own typing habit. With the software, you can fully program it, either the backlight or the macro settings.
Bluetooth 5.1, 1900mAh Battery&Adjustable Sleep Mode
Adopting the latest Bluetooth technology, you can connect up to 4 devices at the same time, simply press FN+Z/X/C to exchange between devices. Added adjustable time in sleep mode supports 10 levels adjustment from zero to 45 minutes. More user friendly and energy saving.
16.8 Million RGB Backlight
RGB is such a cool element while playing games. GK61XS fully know your needs and thus this model is equipped with RGB SMD light. More than 16.8 million lights are available. It's more than a keyboard but also a fun toy.
Professional 60% Keyboard
GK61XS is 60% layout PCB, widely compatible with most of 60% keyboard case, you could change the case as you wish. The chipset is 32 Bit MCU + 8M Flash on-board memory, and 3 pieces independent 256*256*256 RGB color management chip.
Three Layers Programmable Modes
User Defined Mode
Press FN+W, 1 white light will turn on, and then you are in onboard layer-1 to customize your keyboard; press FN+W again to back to normal keyboard


Mac OS Mode
Press FN+E, 2 white light will turn on and then you are in onboard layer-2, Mac OS keyboard mode, press FN+E again to back to normal keyboard


FNX Adjustable Function Define Mode
Press FN+R, 3 white light will turn on, and then you are in onboard layer-3 to customize your keyboard; press FN+R again to back to normal keyboard
Note: Keycaps and Switches are not included, you need to buy them separately. 

Technical Specifications
Connection
Bluetooth Wireless / Type-C to USB connection
Inside the box
Keyboard Customized Kit (PCB, Mounting Plate, Stabilizers)
Type-C Cable
Keycap Puller
Switch Puller
Great entry kit for custom keyboard
Loving it, working well, split bar is a really good feature for layering. The configuration was a pain, specially with no support for Linux, but I was able to configure layers almost fully for my needs.
Sucky keyboard
I got the keyboard and it came with the plate and PCB as listed. All I had to do was put in the switches and the key caps. Once I had done that I quickly found out that the keyboard wouldn't always give an output when I pressed one of the keys. I did some further testing because I thought it might have been a defect in the switches but I soon found out that wasn't the case.
Now to be completely clear, I did no modding to the keyboard whatsoever, the plate was on nice and tight so that the switches could reach the PCB and the RGB worked quite fine, all it was, was that every time I would press a key there was a chance of it just not registering.
One other issue I have and I don't think it's really about the product itself but it took 2 entire months for the order to arrive, which is surprisingly long for an American company as I live very close.
In all, I spent $80 - $90 on this product that doesn't work properly. And I won't even try to get a refund as I know it'll be near to impossible and just not worth the trouble.
And as one last message, this very well could have been just a manufacturing issue and could just be a problem for me but it really sucks either way, especially as this was my first build.
TLDY
Spent $80 - $90 on a keyboard for it only to come after 2 months and it not work as intended.
Hello,
Thank you for leaving a review here.
We are so sorry that you did not find the keyboard satisfying.
If you have met any problems when using the keyboard, please feel free to contact us by emailing to support@epomaker.com and attaching your order number and a video to show the issue. Our support will be happy to help you out.
Thank you for your understanding.
Kind regards,
Epomaker Team
epic
epic beginner keyboard for someone who can't rlly buy keyboards
Good
Overall it is very good. Everything about it is fine and so are the stabilisers but hey are just a bit wobbly. A bit of foam would have been nice to be shipped with too.
Join us on Instagram
Join our community in Instagram to keep up to date with our news, product releases, sales and giveaways!