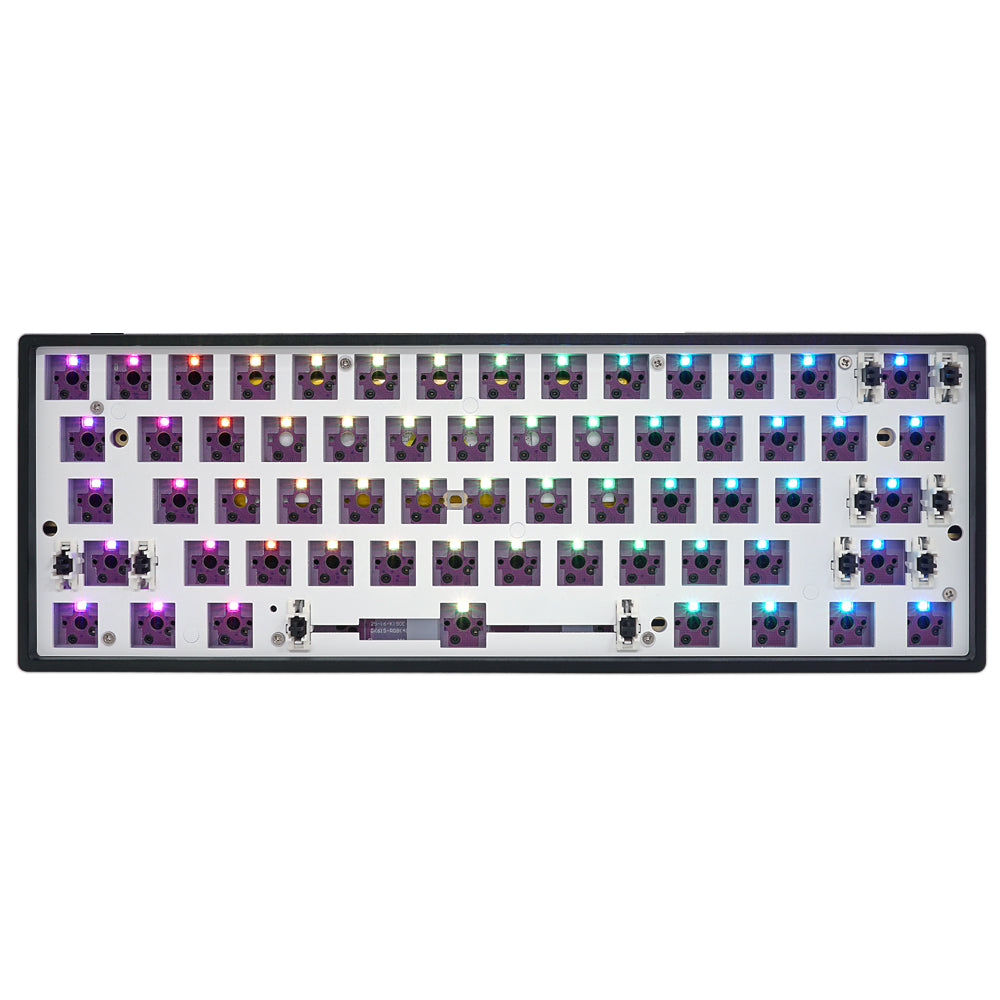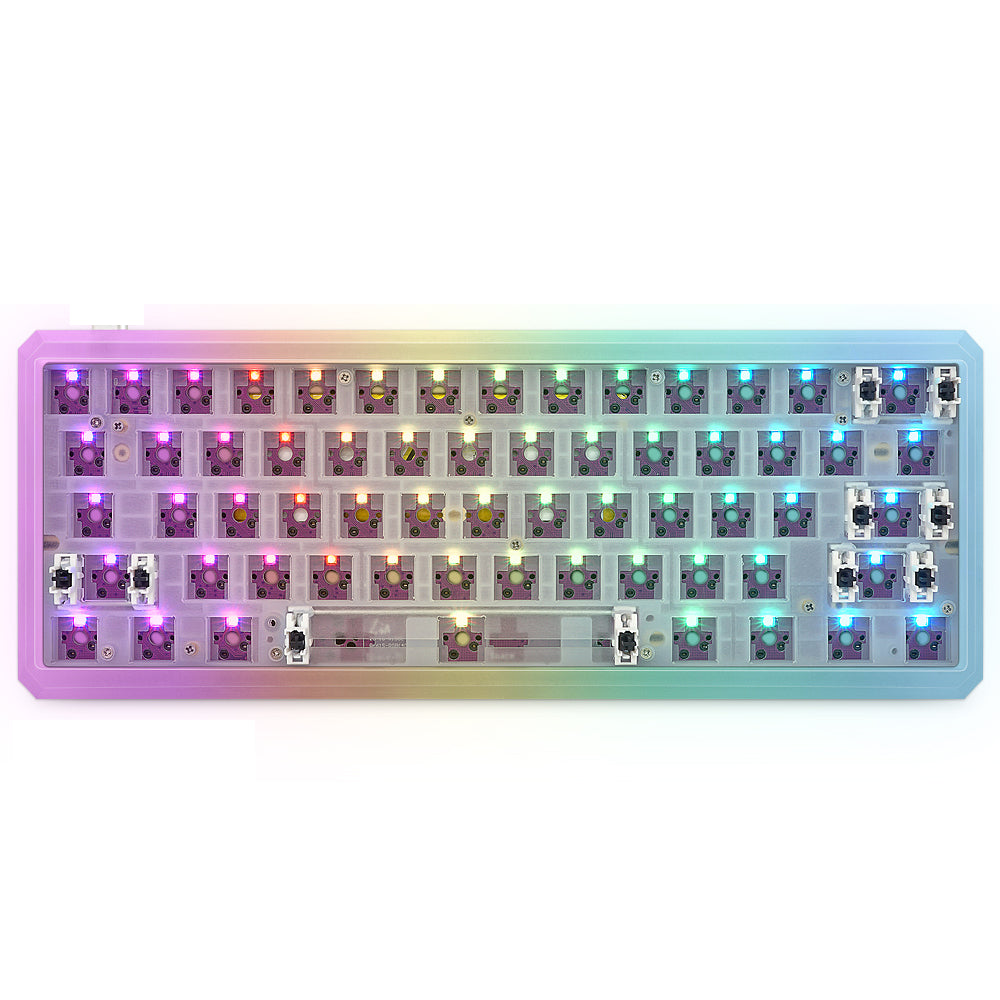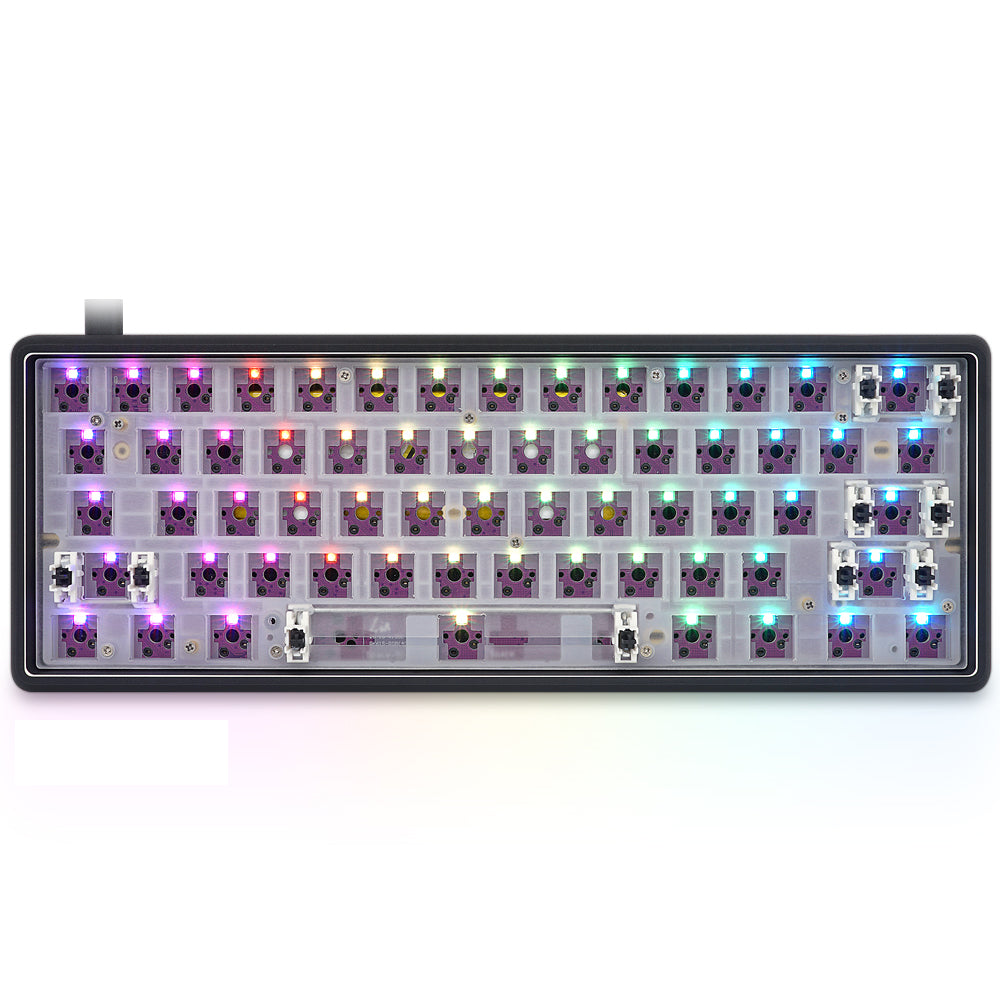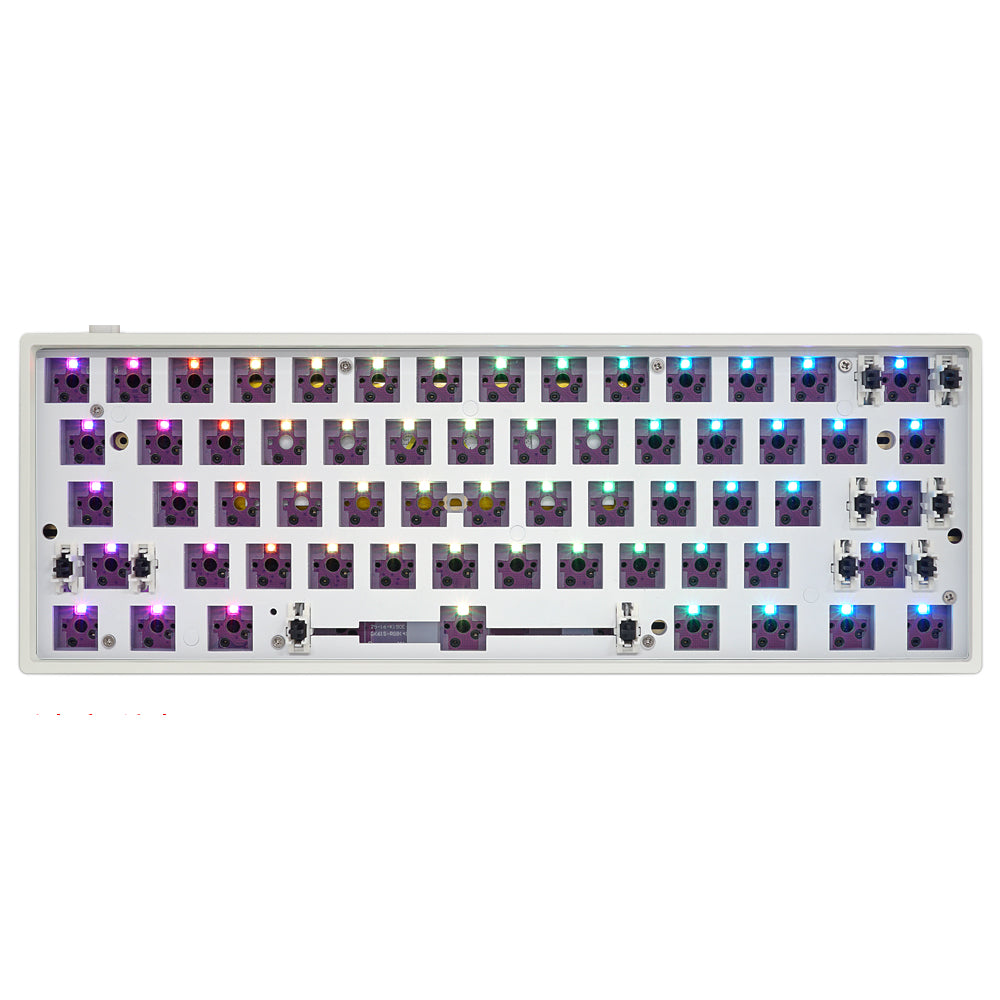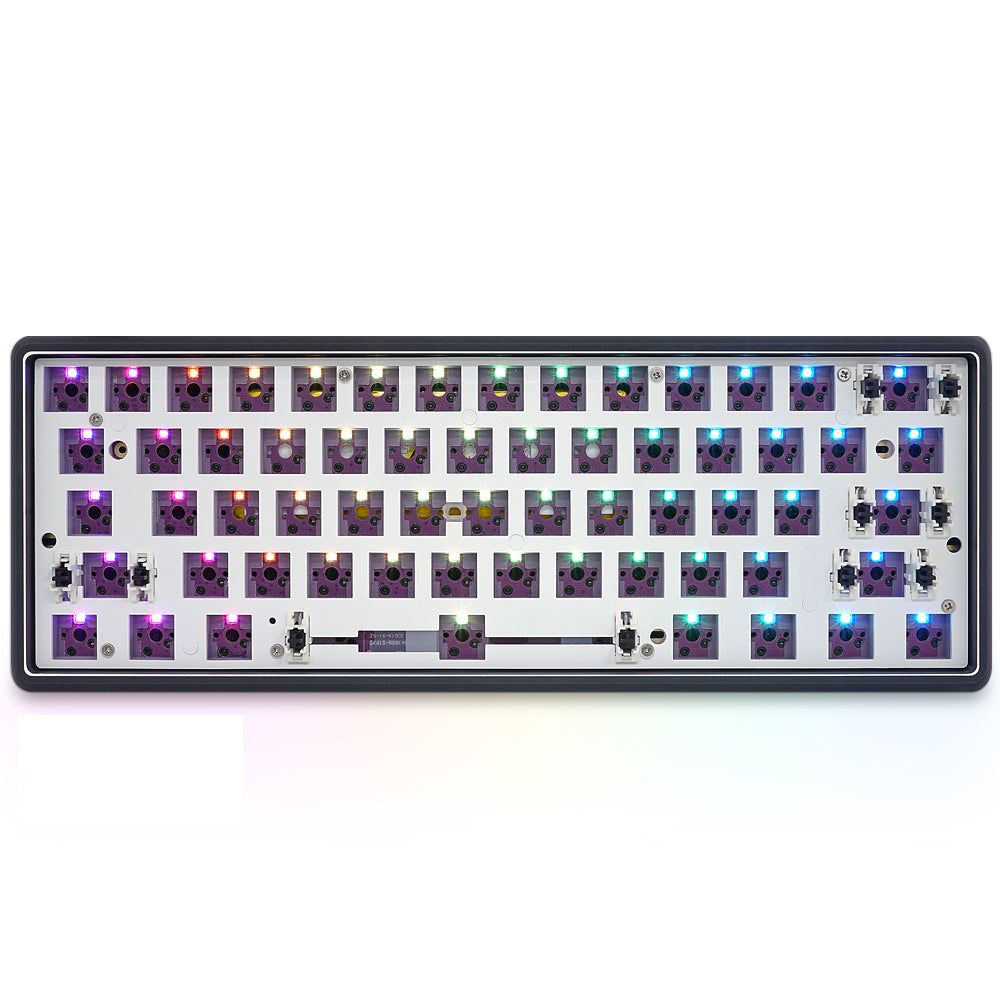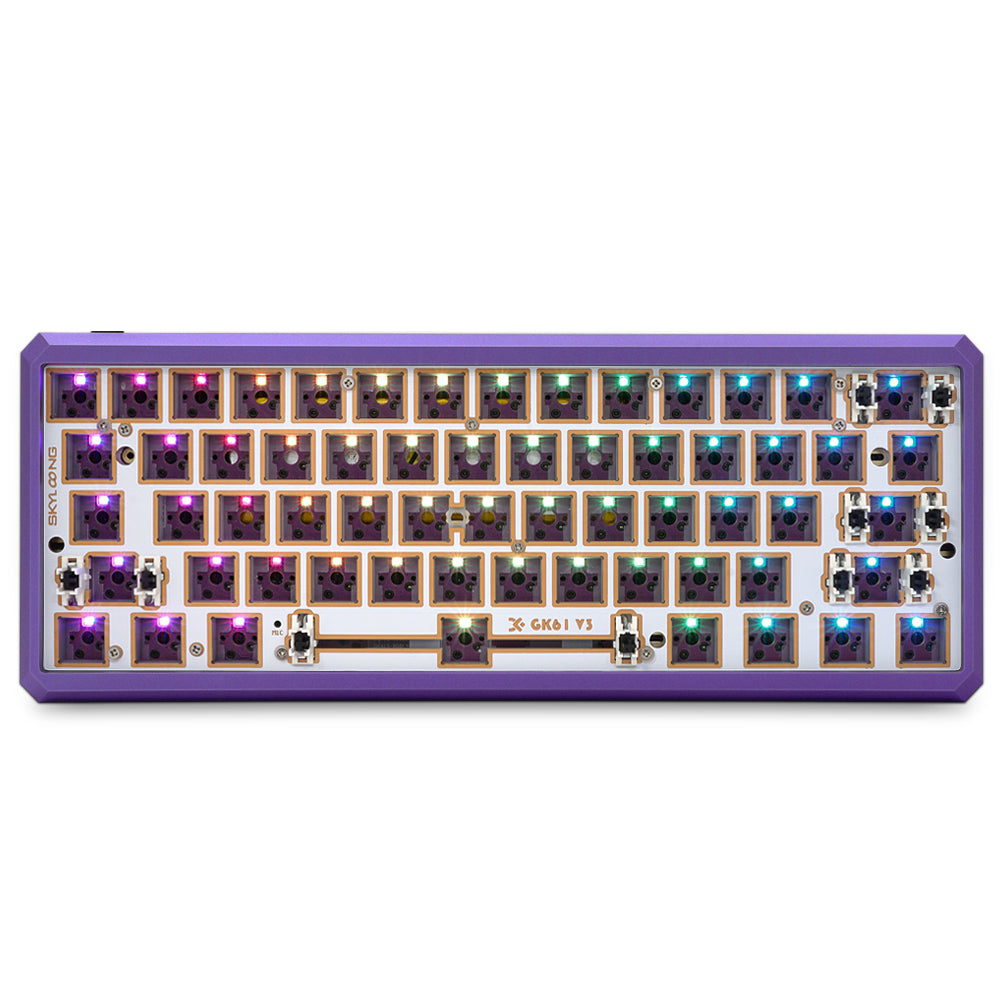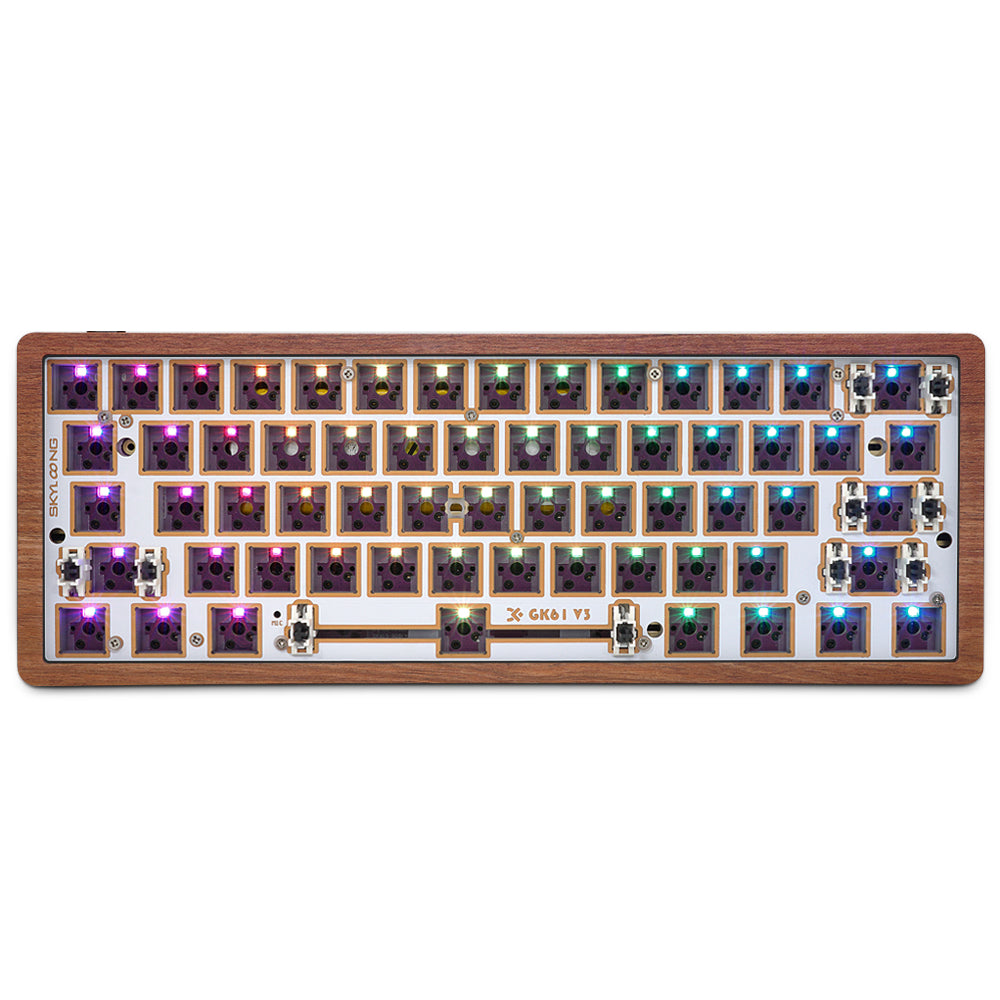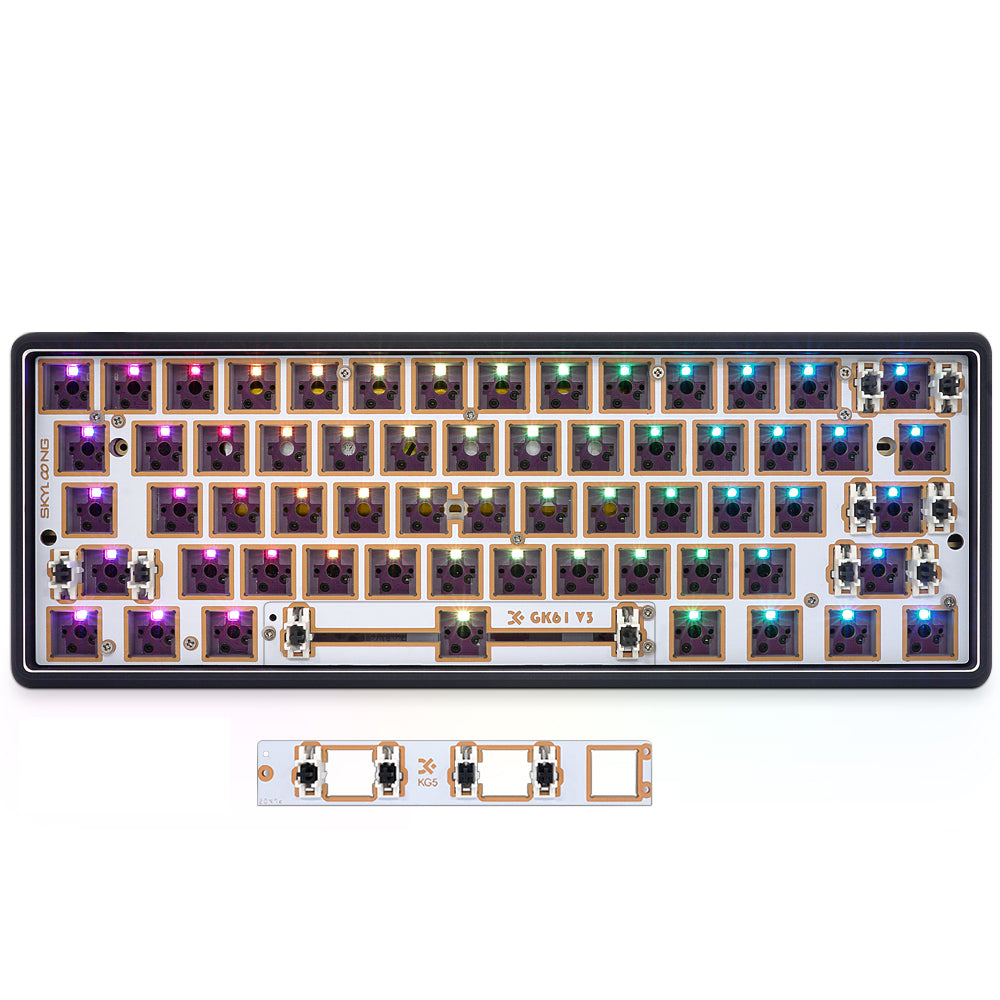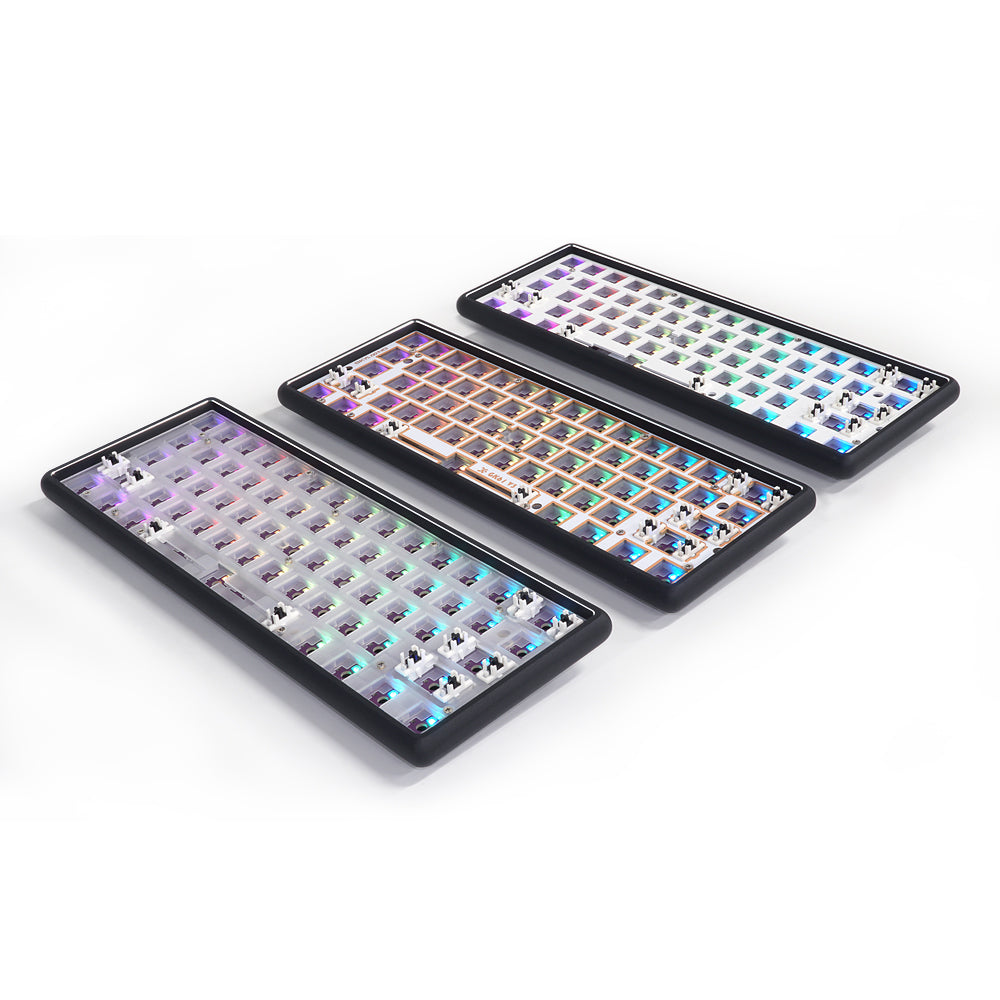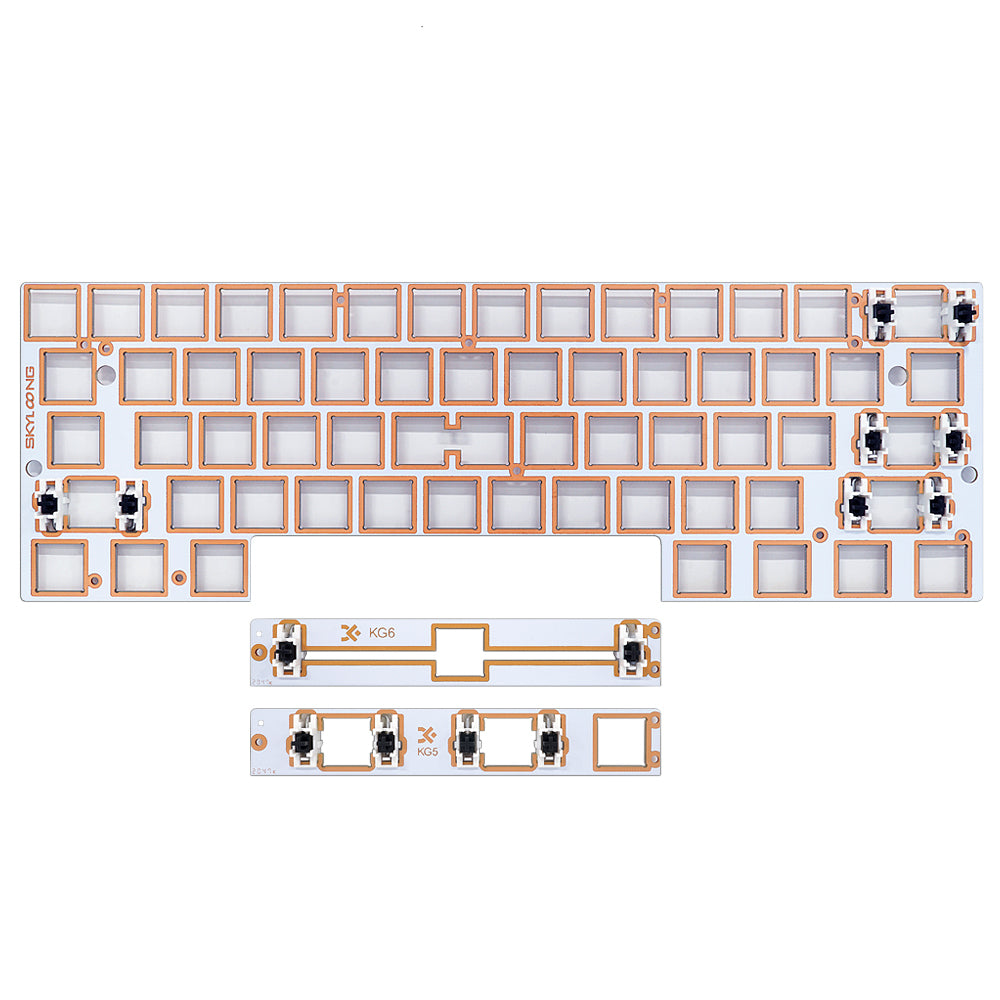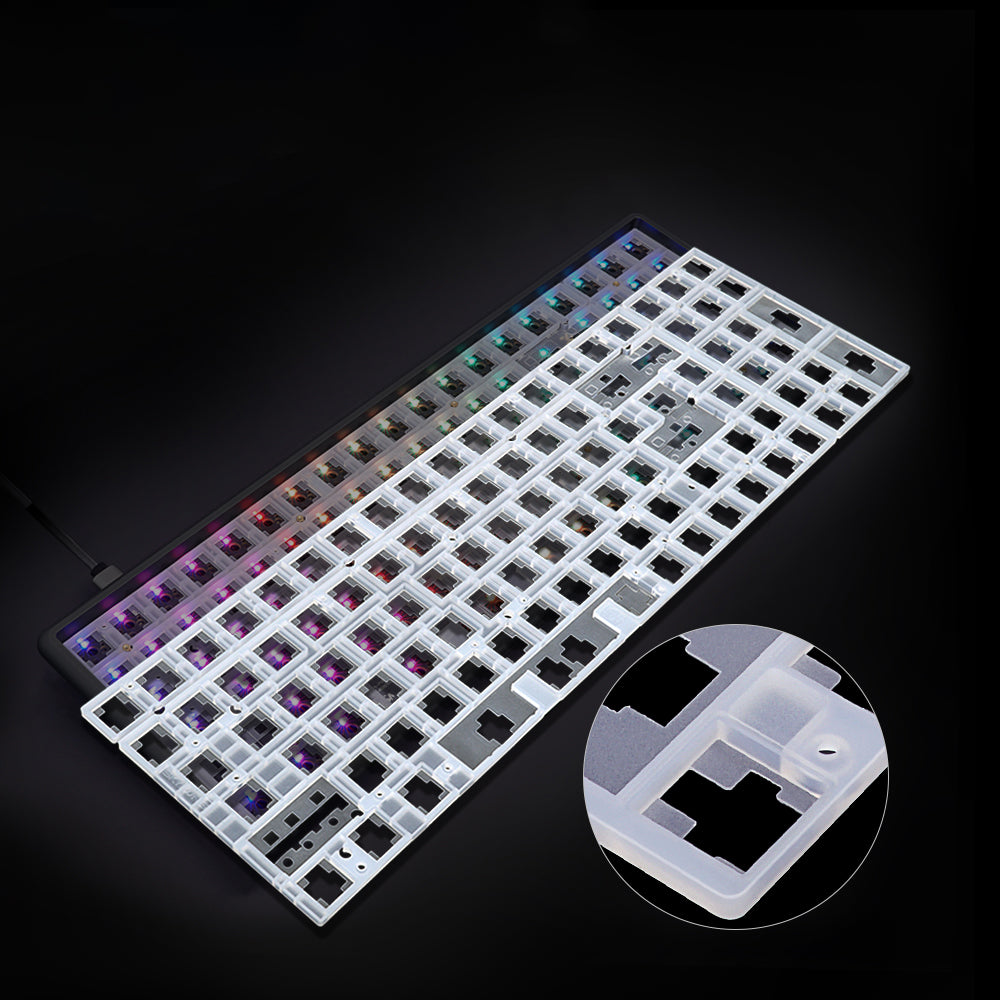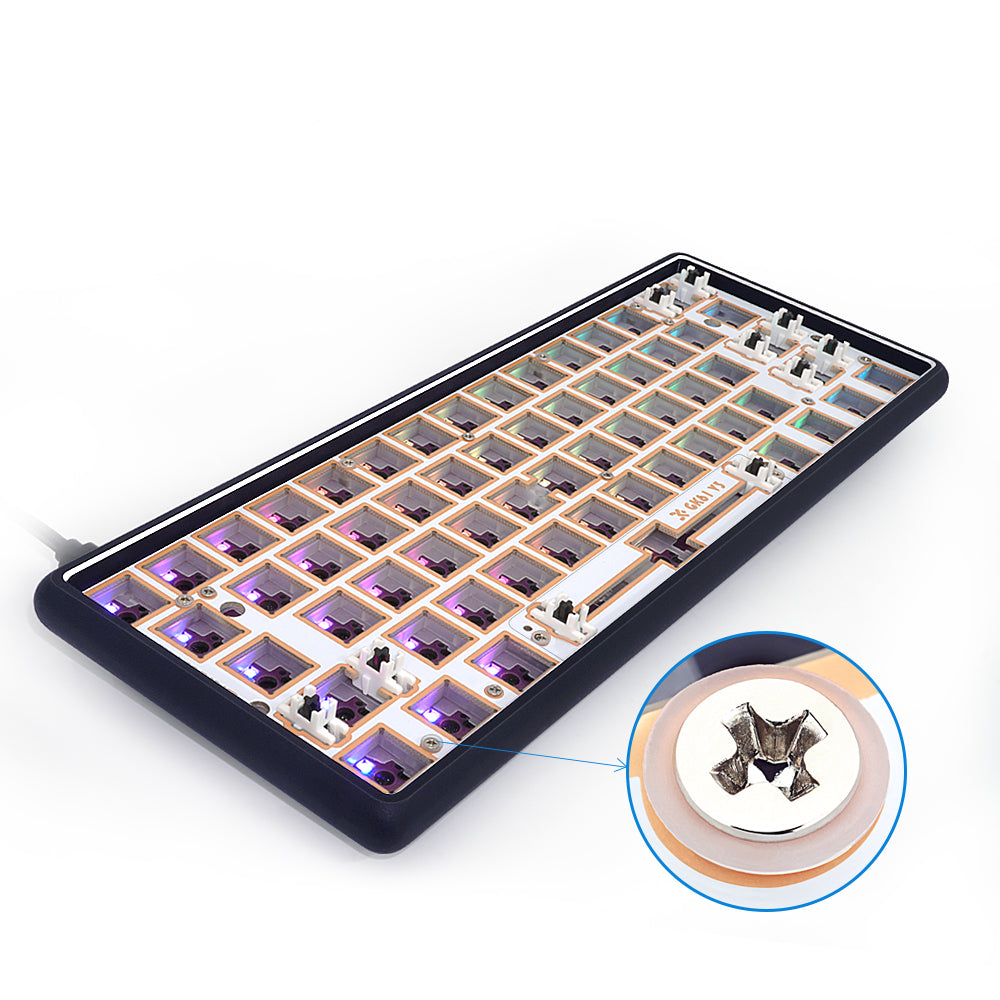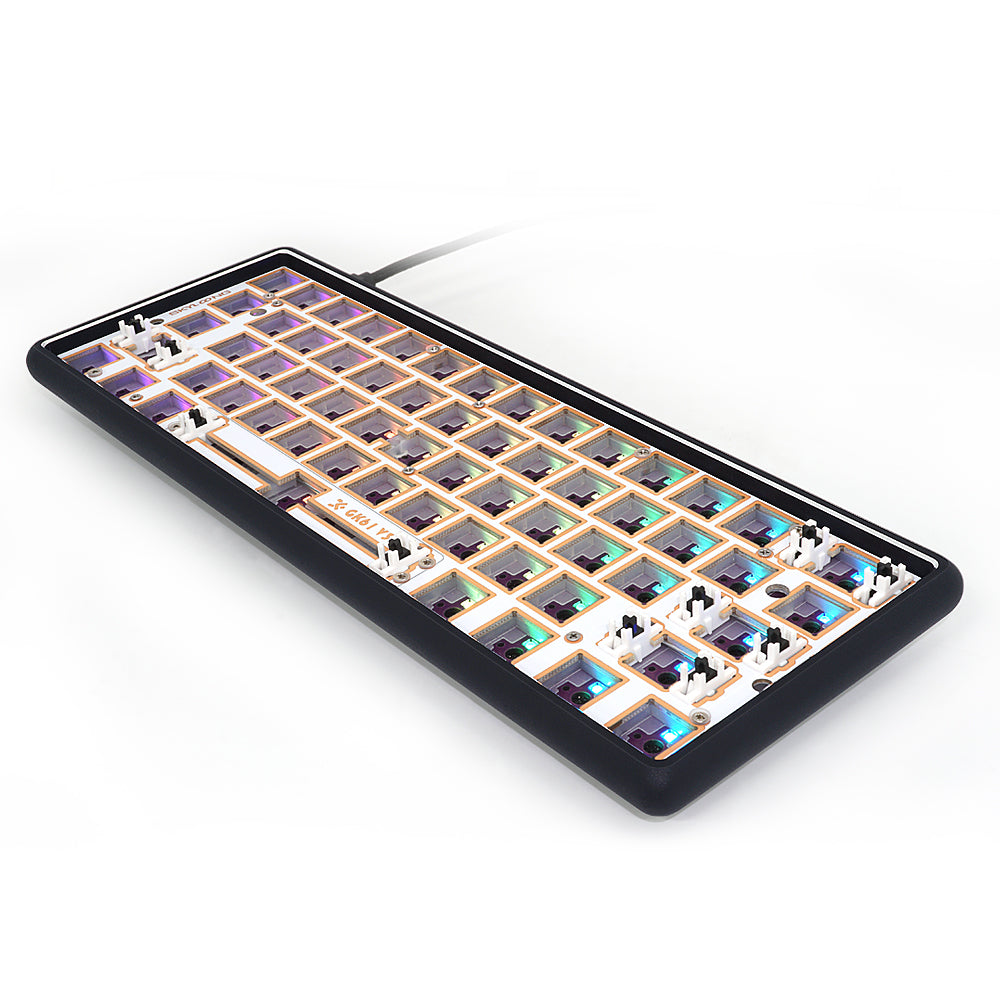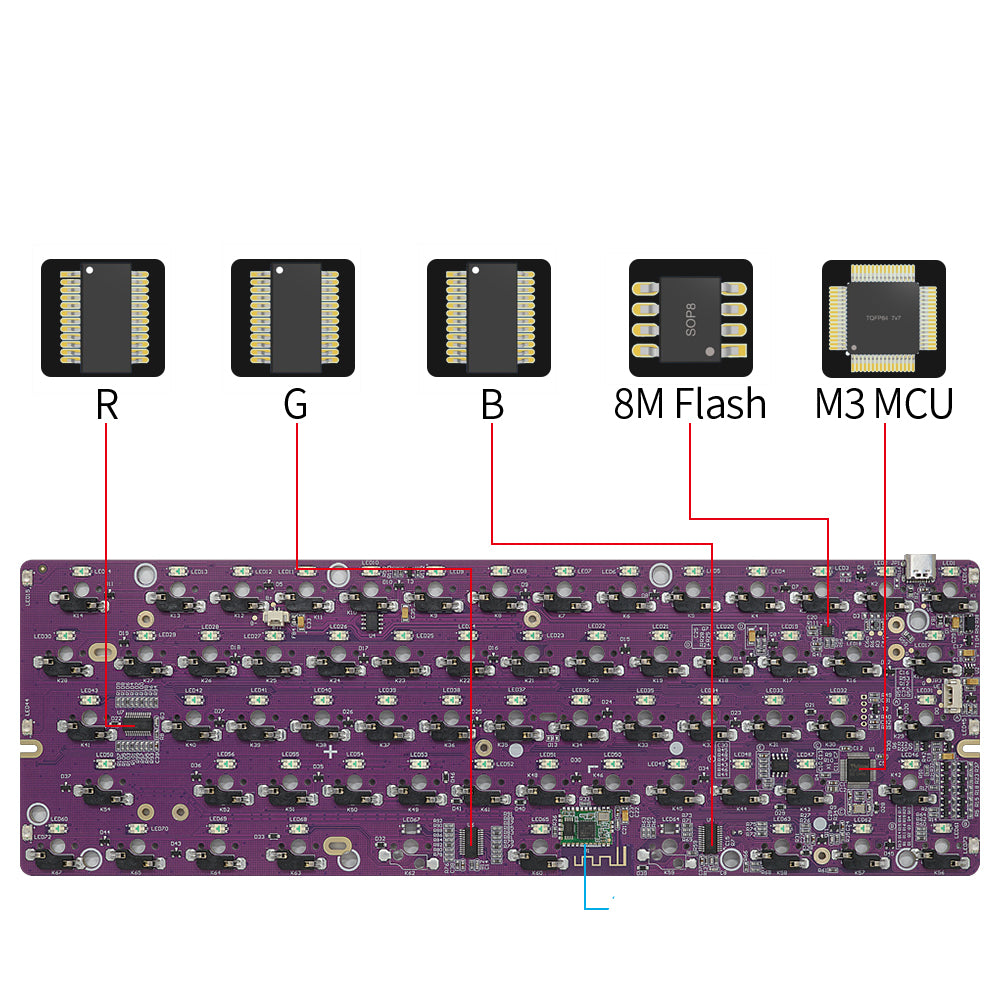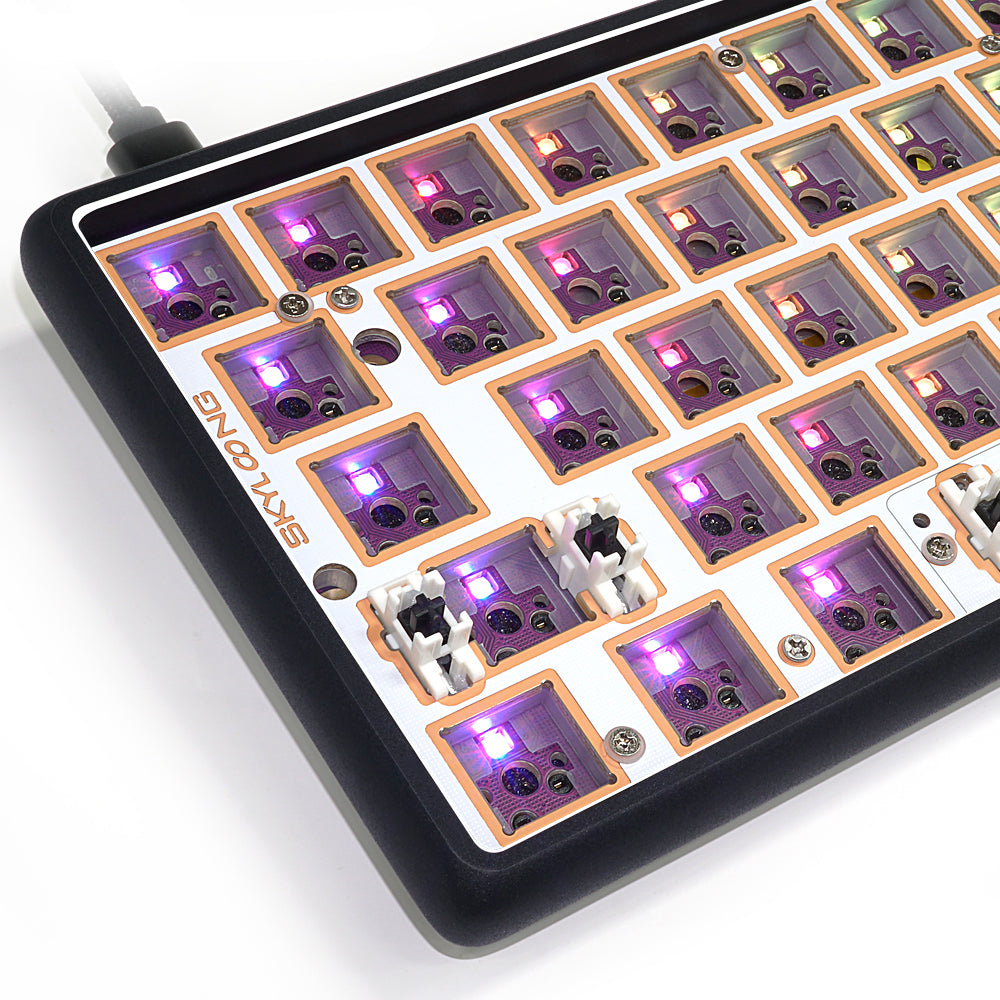 EPOMAKER GK61 Lite Gasket DIY Kit
60% Epomaker Lite Gasket Bluetooth 5.1 Wired/Wireless Hotswap DIY Kit
60% for 61 keys with hot swappable terminals, compatible with Cherry MX, Kailh Box, Gateron and TTC Switches
Bluetooth 5.1, 4000mAh Battery (Bluetooth/wireless version only)
Various Cases and Plates Available
Innovative Shallow Gasket-Mounted & Bottom Foam
16.8 Million RGB Backlight
Sale price
$95.99
Regular price
$159.99
Free standard shipping to most countries
Enjoy free shipping to most countries*. Please refer to our
shipping FAQ
to see if you apply.
Covid-19 Shipping Delay Notice
Shipping may be delayed due to covid-19 depending on your country regulations.
60% Hotswap Keyboard DIY Kit
Epomaker GK61 Lite Gasket custom kit is equipped with hot swappable terminals, with which you can install 3/5 pin switches directly without soldering. It's compatible with Cherry MX switches, Kailh switches, Gateron switches and TTC switches and other 3 pin or 5 pin mechanical switches. You can easily build up your own mechanical keyboard with this kit.
Innovative Shallow Gasket-Mounted & Bottom Foam
To reach a top typing experience, we have adopted a creative Shallow Gasket design, which is the first innovative Shallow Gasket structure around the world that comes with an all-in-one silicone pad. Apart from eliminating the traditional design's drawback of lacking support on the main typing area, the Shallow Gasket silicone pad can cushion the shock under every keystroke by being inserted in between the PCB board and the plate. The DIY kit also contain a foam at the bottom layer to reduce hallow sounds, as well as enhancing the feeling of typing stokes.
Split Spacebar Module and Fully Programmable
Just like GK61XS kit, GK61 Lite Gasket DIY kit also includes an extra split spacebar module (2.75U/2.25U/1.25U) with which you can make it based on your own typing habit. With the software, you have more than 6 driver settings. Simply download the software and you will be able to program the backlight and macro settings. Built-in flash memory enables you to save the setting at offline mode. No worries of losing it.
Bluetooth 5.1, 4000mAh Battery with Various Cases and Plates Available
Adopting the latest Bluetooth technology, you can connect up to 3 devices at the same time, simply press FN+Z/X/C to exchange between devices. The Gasket Lite GK61 DIY kit is equipped with different cases for different needs. No matter you need general plastic, CNC aluminium in round or in cutting shape, wood, shine-through PC case, or different plates, We cover it all!
16.8 Million RGB Backlight
RGB is such a cool element while playing games and typing. The GK61 DIY kit fully knows your needs and thus this model is equipped with RGB SMD light. More than 16.8 million lights are available. With the stunning light effects, it's more than a keyboard!
Three Layers Programmable Modes
User Defined Mode
Press FN+W, 1 white light will turn on, and then you are in onboard layer-1 to customize your keyboard; press FN+W again to back to normal keyboard
Mac OS Mode
Press FN+E, 2 white light will turn on and then you are in onboard layer-2, Mac OS keyboard mode, press FN+E again to back to normal keyboard
FNX Adjustable Function Define Mode
Press FN+R, 3 white light will turn on, and then you are in onboard layer-3 to customize your keyboard; press FN+R again to back to normal keyboard
Note: Keycaps and Switches are not included, you need to buy them separately. 

Technical Specifications
Model
EPOMAKER GK61 Lite Gasket DIY Kit
Bottom Case Material Options
ABS plastic, Aluminium, Wood, PC
Plate Options
Steel, FR4, PC
Battery Capacity (Bluetooth version)
4000mAh
Connection
Bluetooth Wireless / Type-C to USB connection
Inside the box
Keyboard Customized Kit (PCB, Mounting Plate, Stabilizers)
Type-C Cable
Keycap Puller
Switch Puller
AWFUL CUSTOMER SERVICE - NEVER AGAIN!!!!
Hello,
Thank you for leaving a review here.
We are so sorry that you found the custom service not satisfying. We are trying to build up another system to provide better service.
If you have met any problems about the keyboard, please feel free to contact us by emailing to support@epomaker.com and attaching your order number. Our support will be happy to help you out.
If you have other thoughts on the product, feel free to leave a review here.
Thank you for your understanding.
Kind regards,
Epomaker Team
Join us on Instagram
Join our community in Instagram to keep up to date with our news, product releases, sales and giveaways!