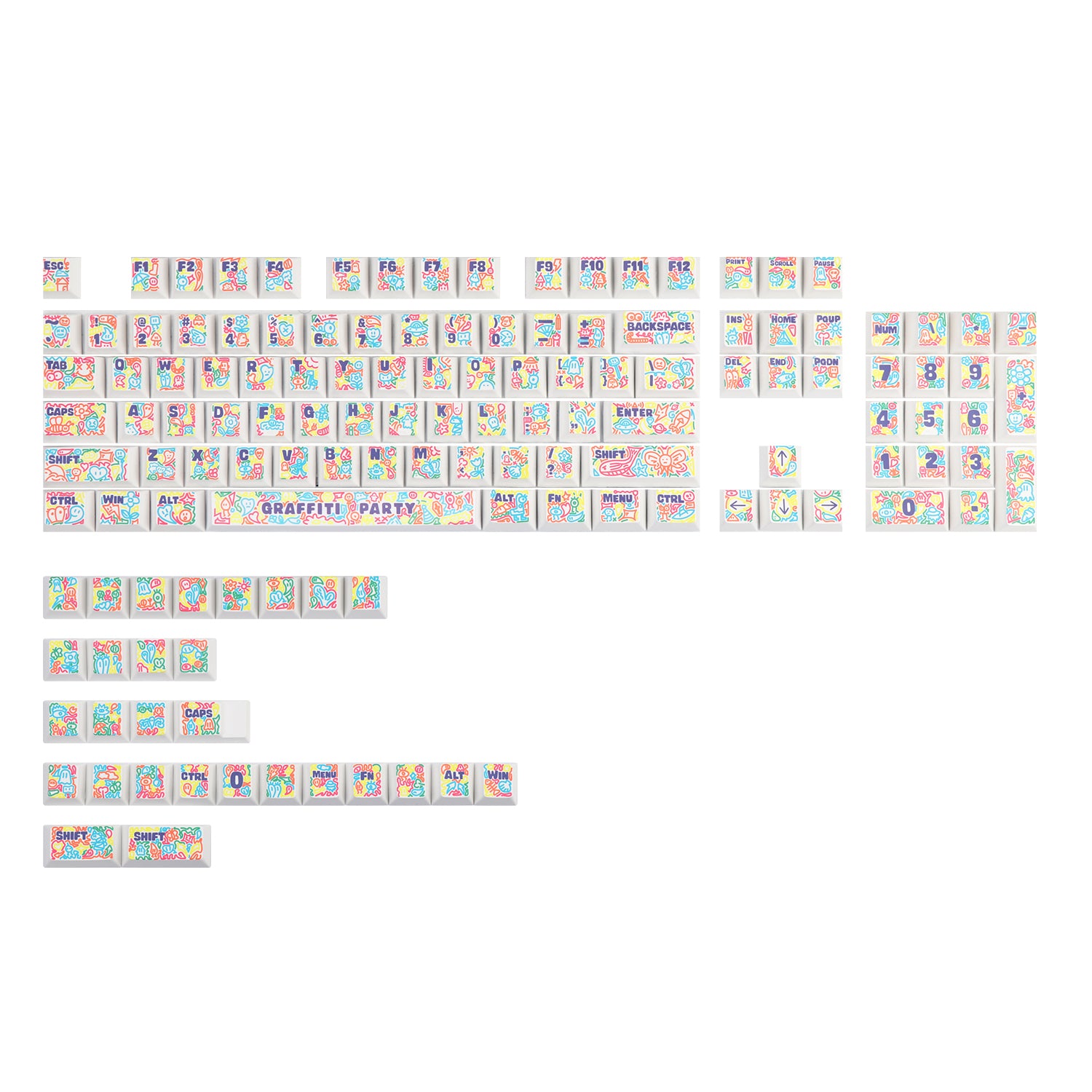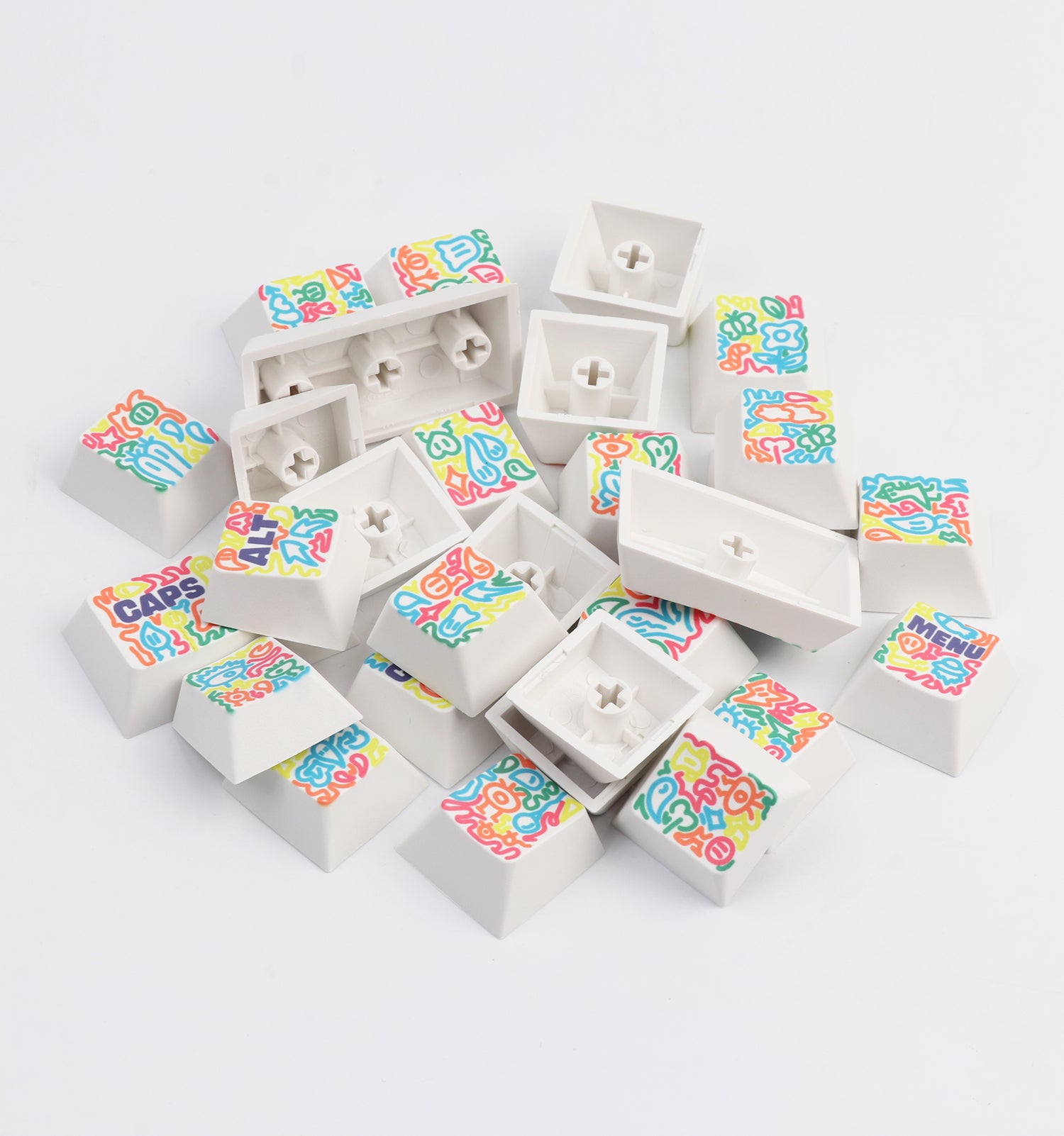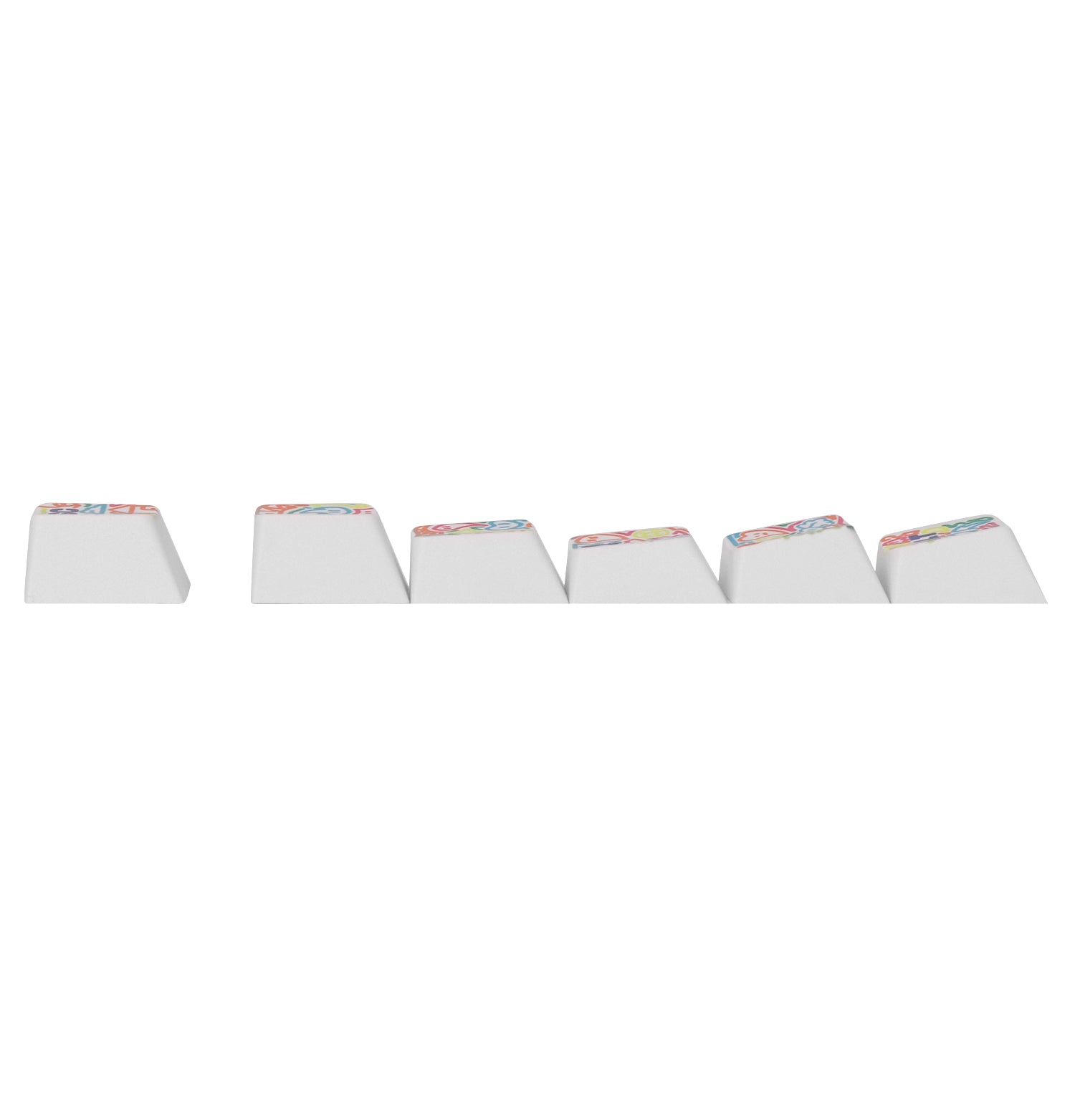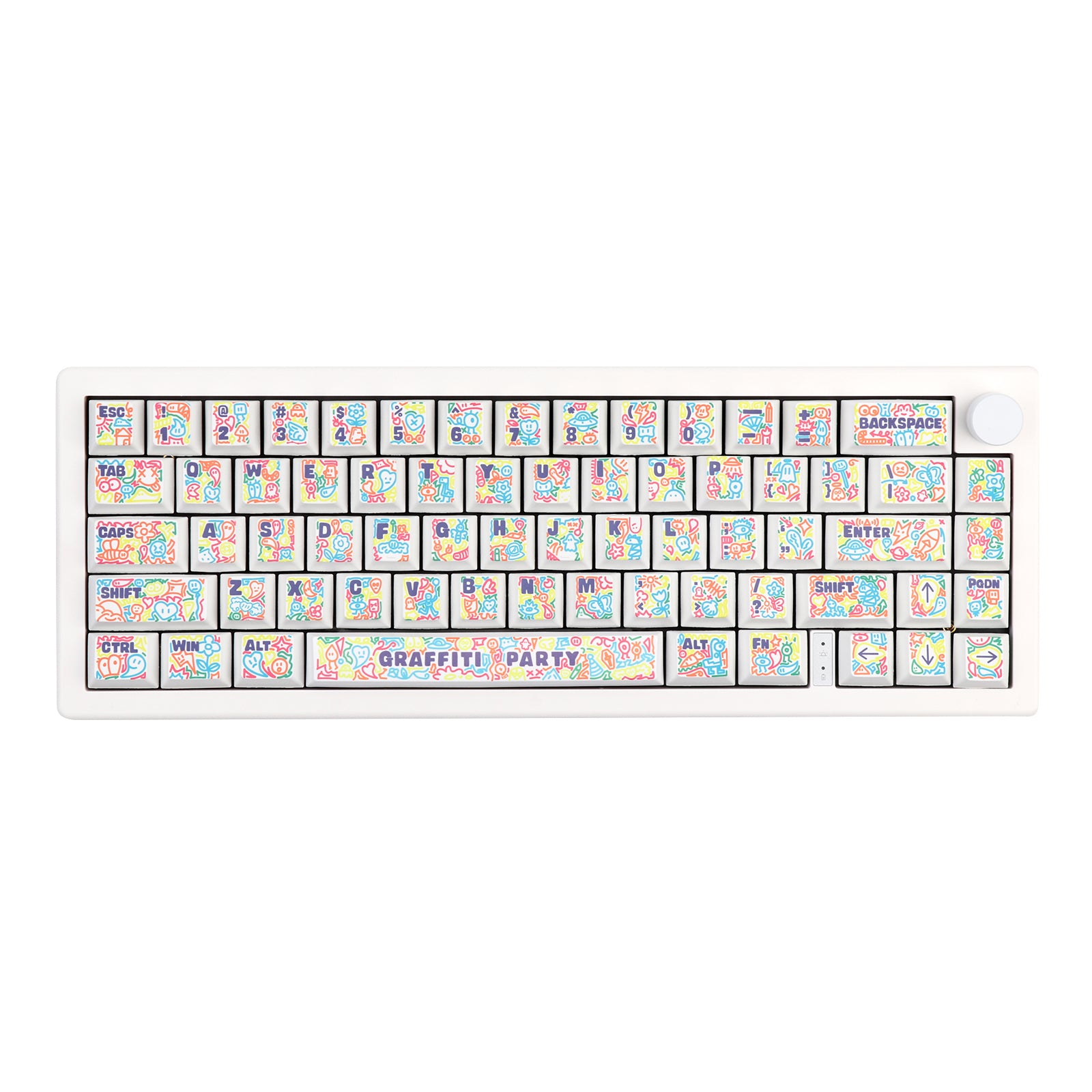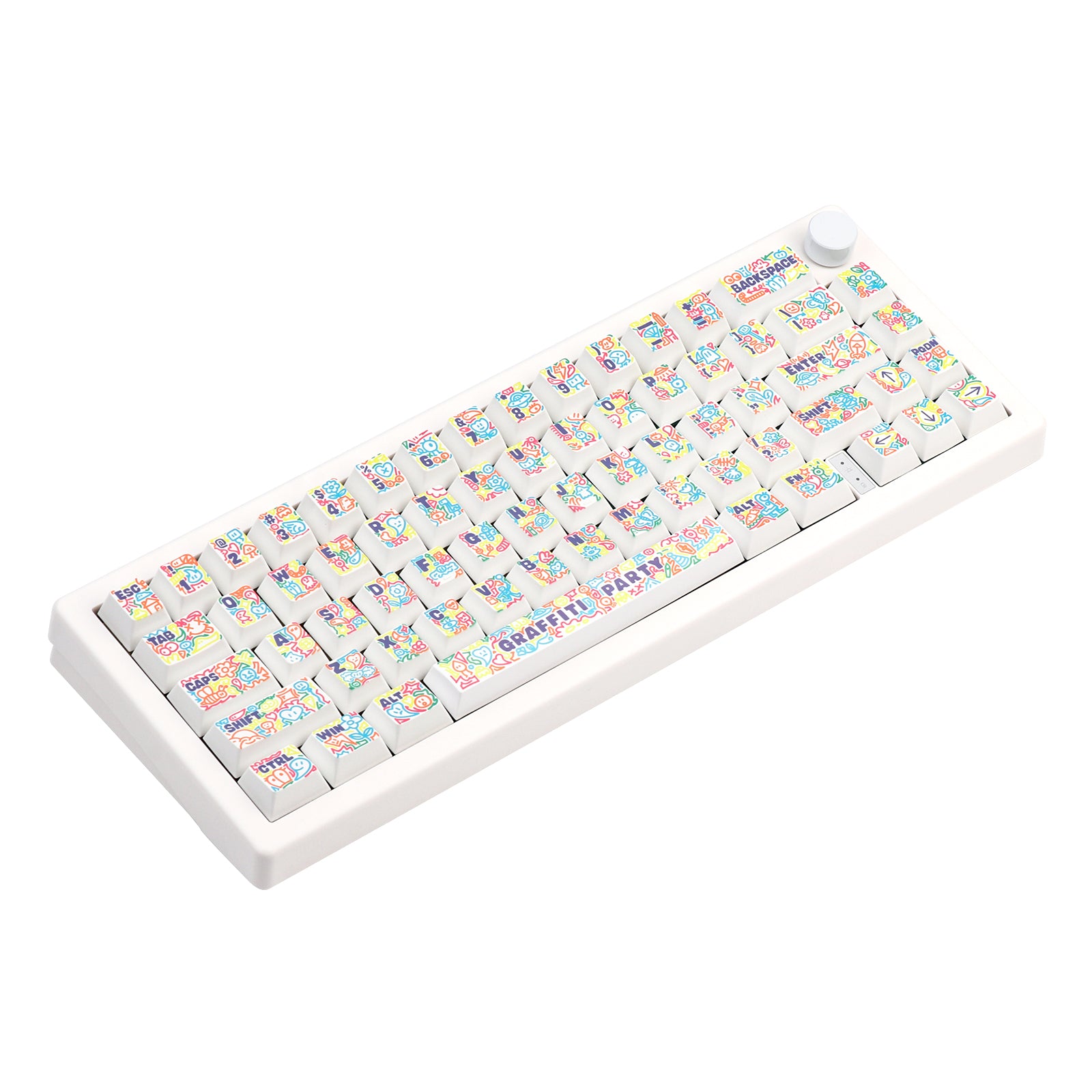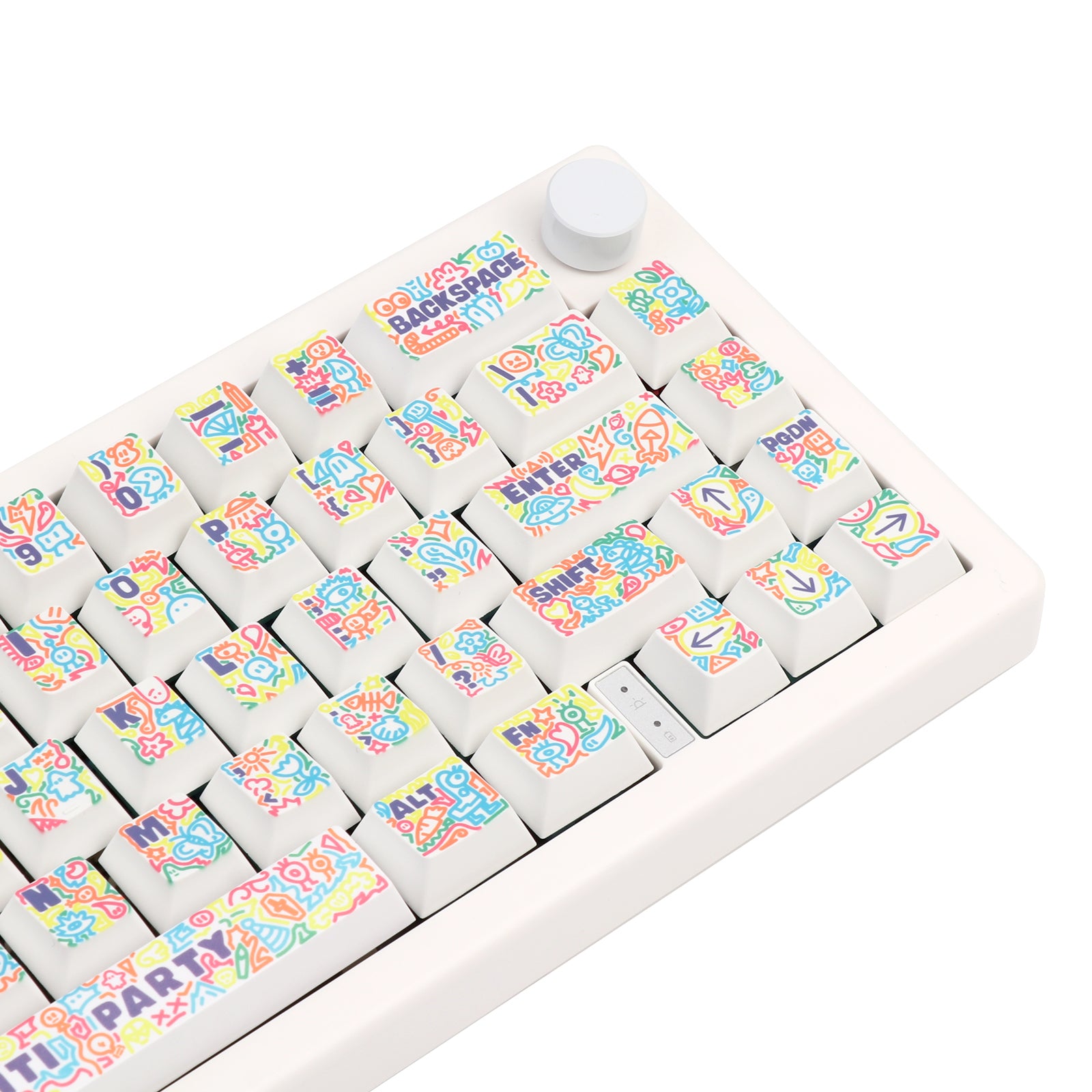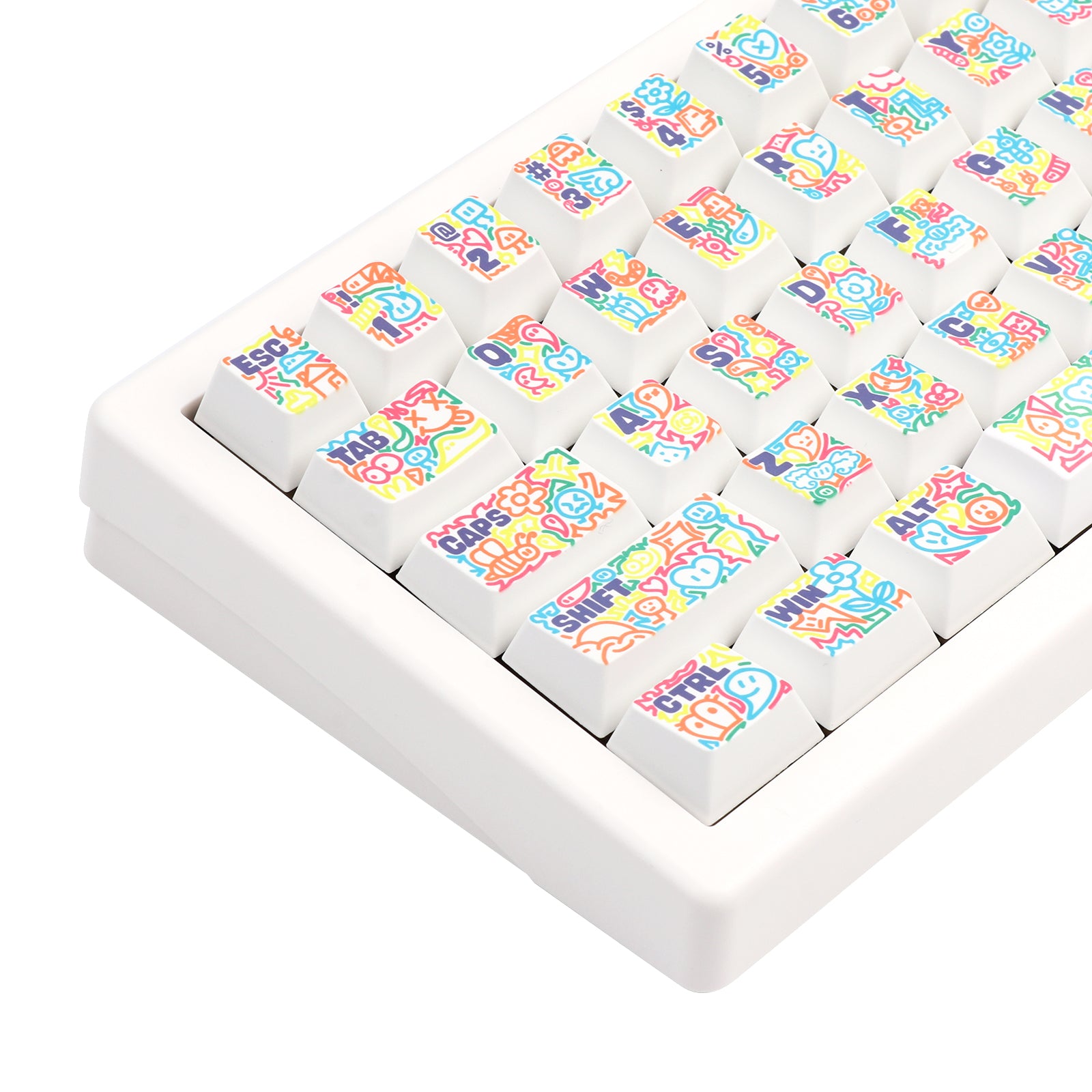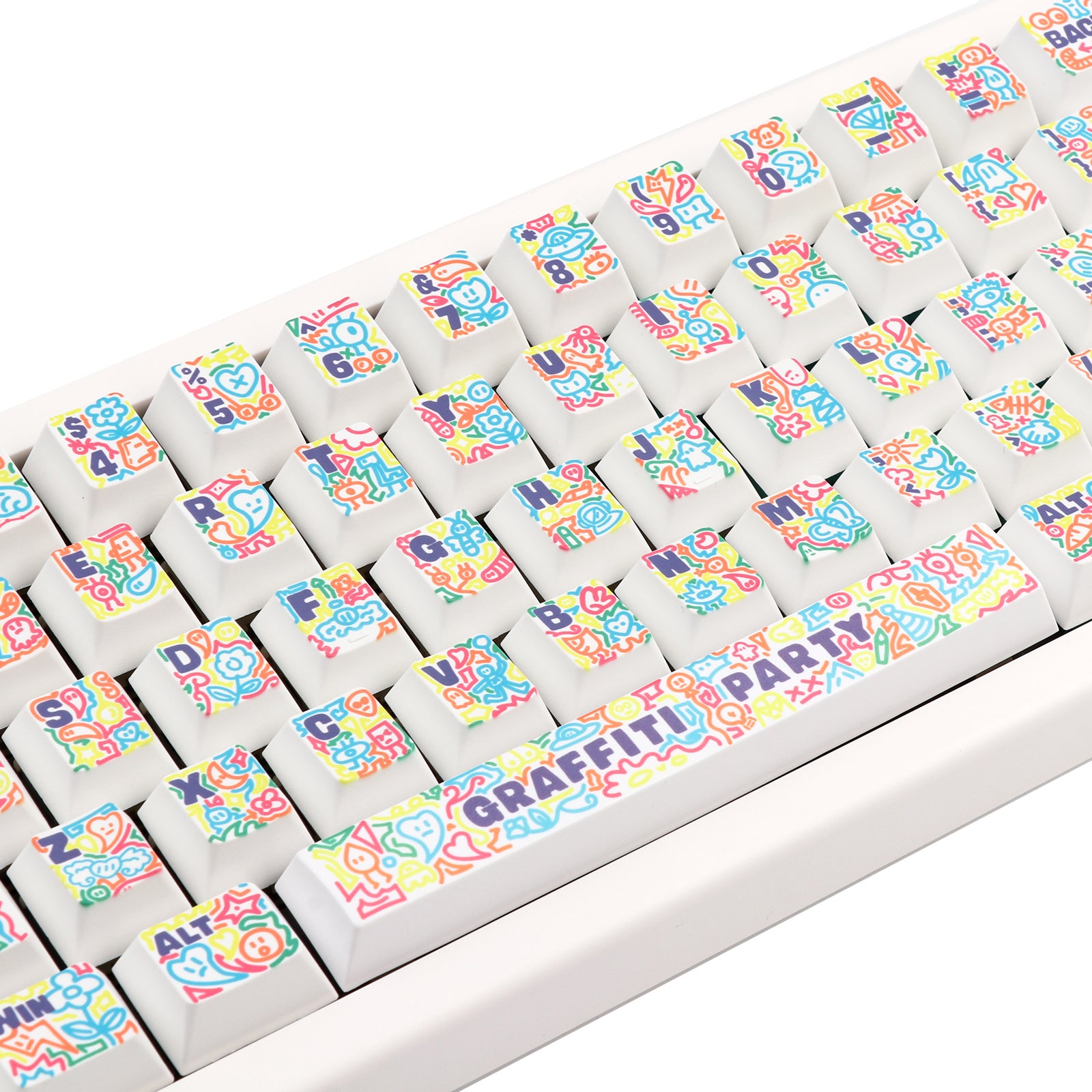 EPOMAKER Doodle Party Keycaps Set
133 Keys Cherry Profile Dye Sublimation PBT Keycaps Set
Dye Sublimation PBT Keycaps
Cherry Profile PBT Keycaps Set
Wide Compatibility for MX Structure Switch and Various Layout
Sale price
$29.99
Regular price
Free standard shipping to most countries
Enjoy free shipping to most countries*. Please refer to our
shipping FAQ
to see if you apply.
Covid-19 Shipping Delay Notice
Shipping may be delayed due to covid-19 depending on your country regulations.
EPOMAKER Doodle Party Keycaps Set
Sale price
$29.99
Regular price
Unleash Your Creativity with the Doodle Party Keycaps Set
Inspired by the joy and spontaneity of doodling, the Graffiti Party Keycap Set is designed to celebrate self-expression and artistic flair. Each keycap in this set is a canvas for your imagination, allowing you to turn your keyboard into a vibrant and playful party of doodles.
Evocative Legends and Free Imagination
The Doodle Party Keycap Set embraces the freedom of doodling. Each keycap features unique and playful doodles, ranging from squiggles and stars to smiley hearts and patterns. Let your keyboard become a canvas for your imagination, sparking joy and creativity with every keystroke.
Cherry Profile PBT Keycaps Set
Cherry profile usually offers a comfortable and ergonomic typing experience. The universal classic design provides a natural hand position and reduces finger fatigue, allowing for extended typing sessions without discomfort. It combines aesthetic appeal with optimal comfort, giving you the best of both worlds. Enjoy a delightful typing experience while immersing yourself in the beauty of Doodle Party keycaps.
Wide Compatibility for MX Structure Switch and Various Layout
With a total of 133 keys, the Doodle Party Keycap Set offers complete coverage for your keyboard. No matter the layout or size, this keycap set ensures that every key is adorned with a delightful doodle, bringing a whimsical touch to your typing experience. Designed in universal MX structure, it can work with most switches in the market that has MX structure and its clones, such as Gateron, Kailh, Cherry, Otemu etc.
Dye Sublimation PBT Keycaps
Dye-sublimation is a very effective printing process that creates expert-level graphics. By using this method, images won't crack or wear after several uses and the visuals will last as long as needed. With this technique, EPOMAKER Doodle Party keycaps set aims to present you a clear printing and vivid design
Technical Specifications
Model
EPOMAKER Doodle Party Keycaps Set
Keycaps Profile
Cherry profile
Keycaps Material
high quality PBT
Technique
dye sublimation
Compatibility
compatible with Cherry MX Switch and its clones
Inside the box
A Set of EPOMAKER Doodle Party Keycaps
Join us on Instagram
Join our community in Instagram to keep up to date with our news, product releases, sales and giveaways!