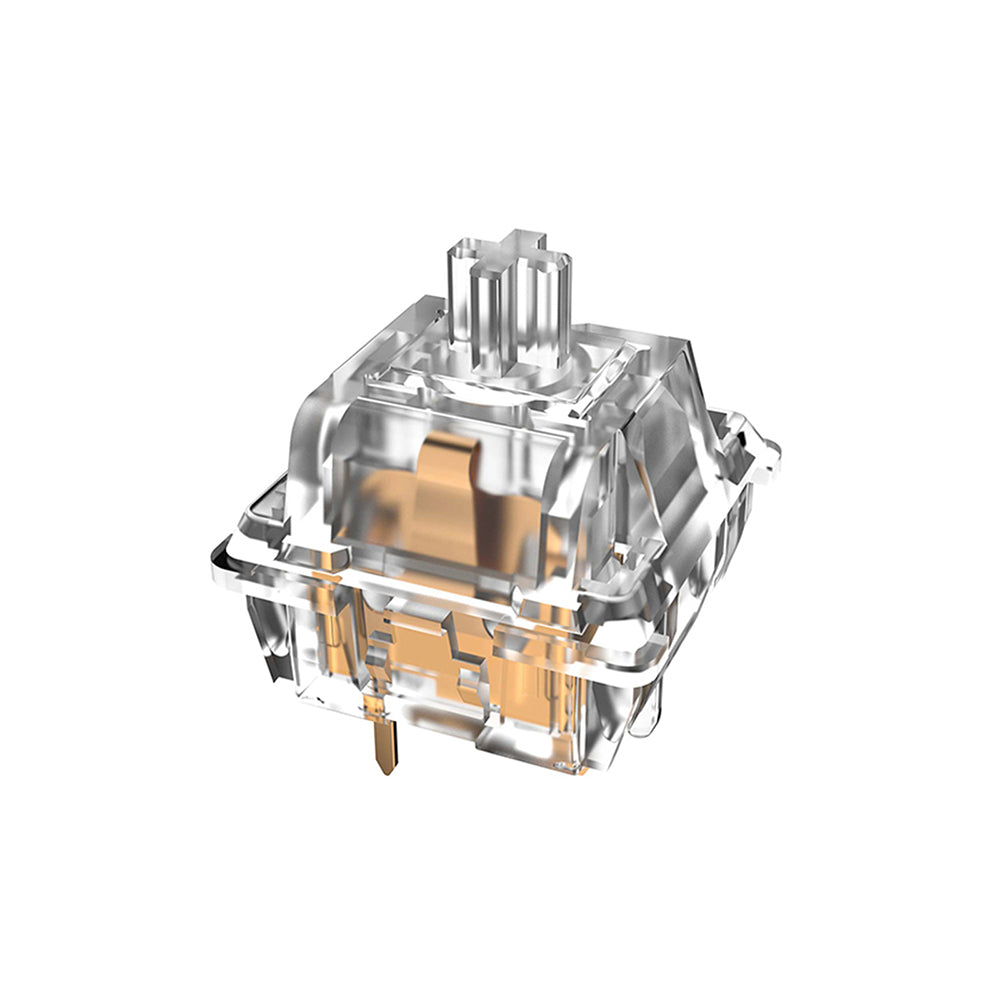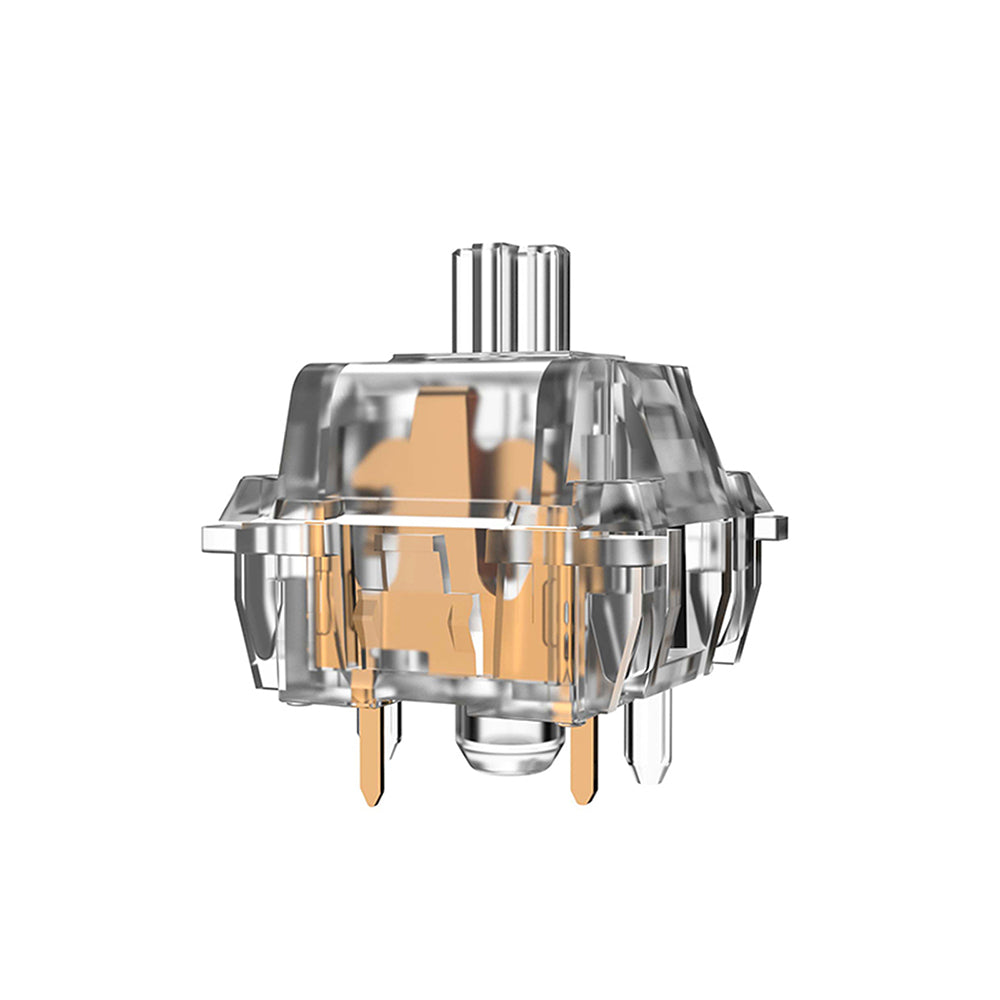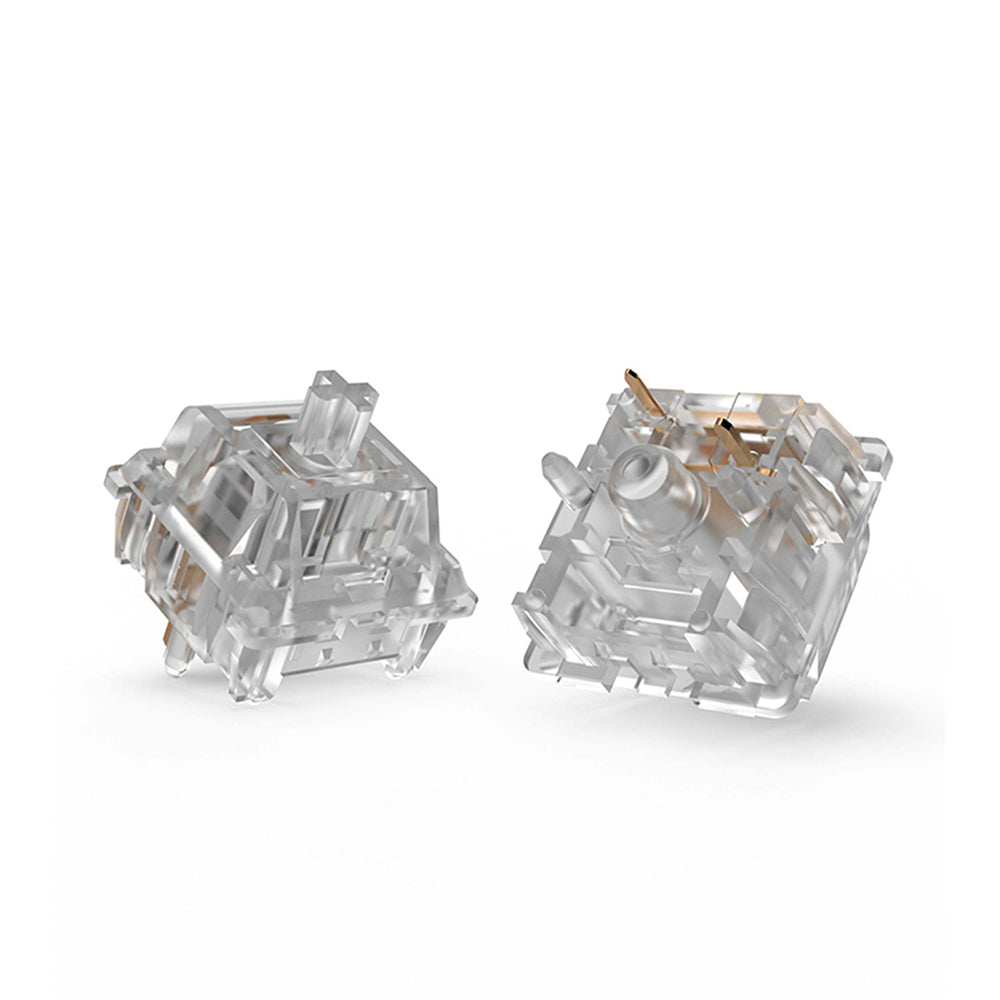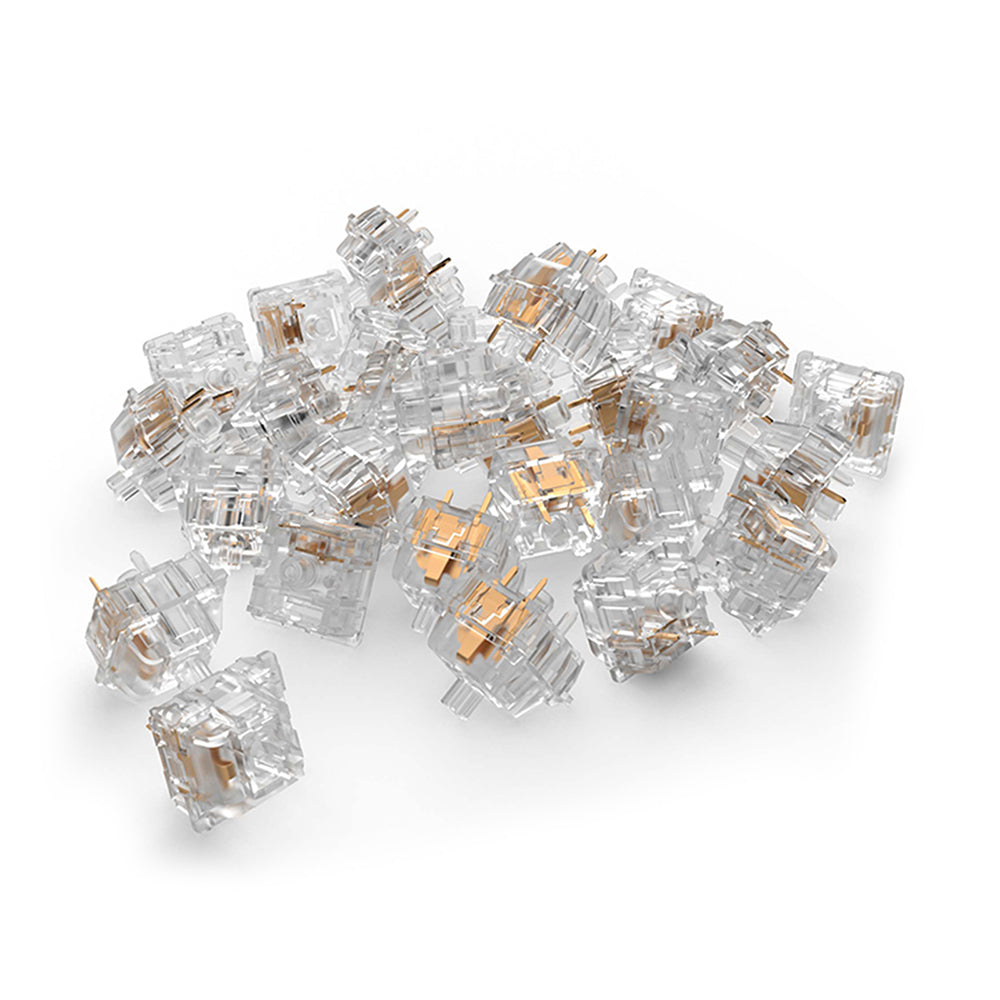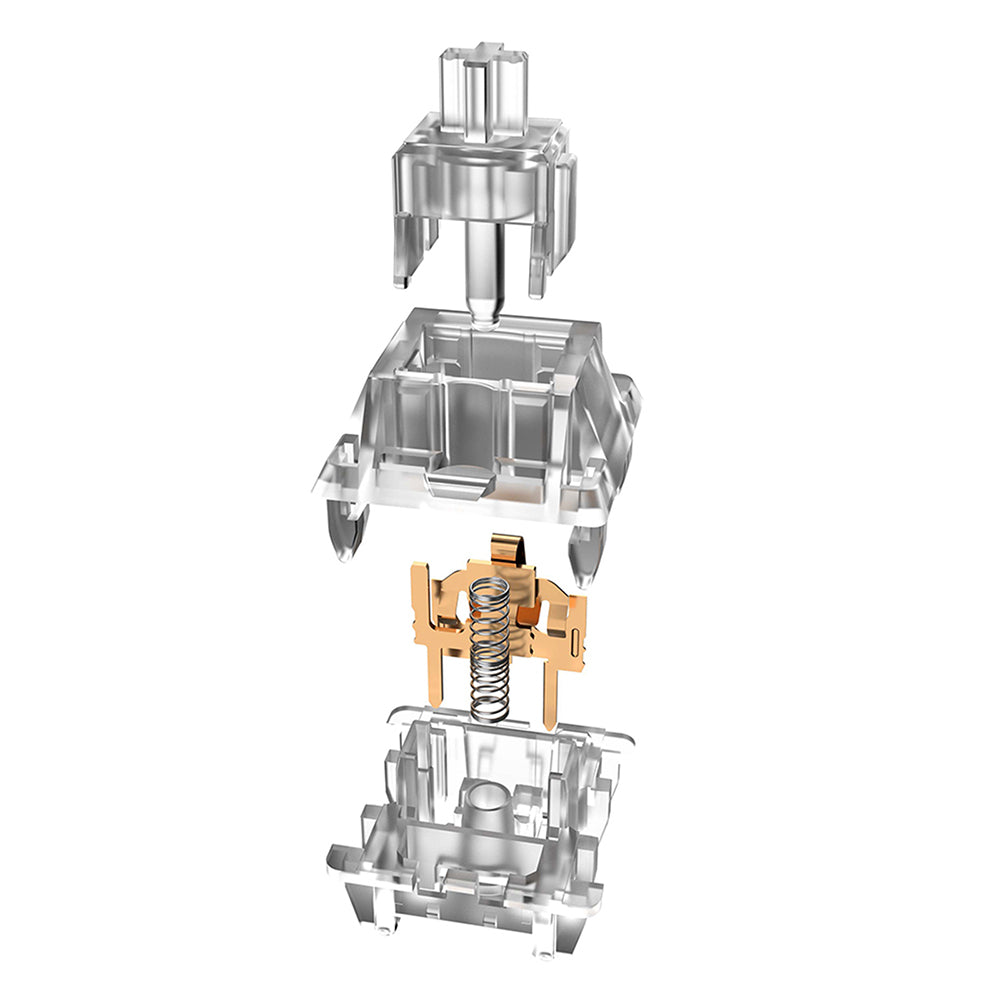 Original 35 Pieces of Epomaker Crystal Mechanical Switch Set for Mechanical Keyboard Replacement
Factory-Lubed & Double Spring
POM Stem & Transparent PC Housing
5-Pin, Compatible with MX Structure Keycaps
Built-in LED Slot & Durable Lifespan
Regular Operating Force with Linear Feature
Sale price
$18.99
Regular price
Free standard shipping to most countries
Enjoy free shipping to most countries*. Please refer to our
shipping FAQ
to see if you apply.
Covid-19 Shipping Delay Notice
Shipping may be delayed due to covid-19 depending on your country regulations.
EPOMAKER Crystal Switch
Sale price
$18.99
Regular price
The Custom Switch from Epomaker
Switches are key features to customizing keyboards. To chalk up more possibilities, Epomaker is introducing a new type of switch into our family! This Crystal switch, featured as its name, is fully clear including the stem and housing. As linear type to fit most typing needs, the Epomaker Crystal switches are also ideal for building glowing keyboards!
Factory-Lubed & Double Spring
Being factory-lubed and special structured, the Crystal switch can be self-lubed when being typed, which is especially helpful for maintaining a smooth feeling. Equipped with the double springs, the re-bounce is more powerful and straightforward, ensuring a more silky and pleasing typing experience.
Compatible with MX Structure Keycaps
Epmaker Crystal switches are designed with general MX structure so that they can fit most keycaps with (X) cross clones. This structure greatly improves the compatibility and you can feel free to change the switches and remake your own keyboard.
Built-in LED Slot & Durable Lifespan
The switches are equipped with LED slot for LED modification. It is also compatible with SMD LED. This provides more fun feature and options for DIYers. With a lifespan of approximate 50 million times of keystrokes based on laboratory durability test, you may rest assured with the long lifespan.
Regular Operating Force with Linear Feature
The Epomaker Crystal switches are crafted with regular initial force of 45g, and the end force is up to 50g. They are perfect for those who enjoy a regular linear typing experience.
Specifications
Epomaker Crystal Switch
Type: Linear
Trigger Force: 45gf+/-5gf
End Force: 50gf+/-5gf
Total Travel: 3.5-0.3mm
Pre Travel: 2.1+/-0.4mm
Technical Specifications
Material
POM Stem & PC Housing
Number of switches
35 pieces
Inside the box
35 Pieces of Epomaker Crystal Switches
Great lightning, good feeling
Using them in my Everes Pro Max Numpad. The lightning is great and bright. Spring could be bit stronger in my opinion. Feeling is good but in S->N direction a little bit stucky.
Factory lubing is bad - very sticky and poppy stem because of it
Such as a few other brands I'm not sure what you guys are using to lube the springs but it fully coats the stem / pole. Because of this is drastically changes the sound and functionality and it makes no one switch the same or sound the same. The specific board I installed these on I had to remove the keycaps and 10-15 switches each time just to fully clean the stems off as best as I could and the shaft in the bottom of the switch which takes forever. After spending time doing this all of the issues will eventually come back and a different set of switches or even some of the set you cleaned will be sticky/ poppy/ and muted.
Ended up removing these entirely.
Dear customer,
Thank you for your feedback, we have given feedback to our team and hope to do better in the future.
We feel so sorry again if it causes any inconvenience brought to you.
Kind regards,
Join us on Instagram
Join our community in Instagram to keep up to date with our news, product releases, sales and giveaways!