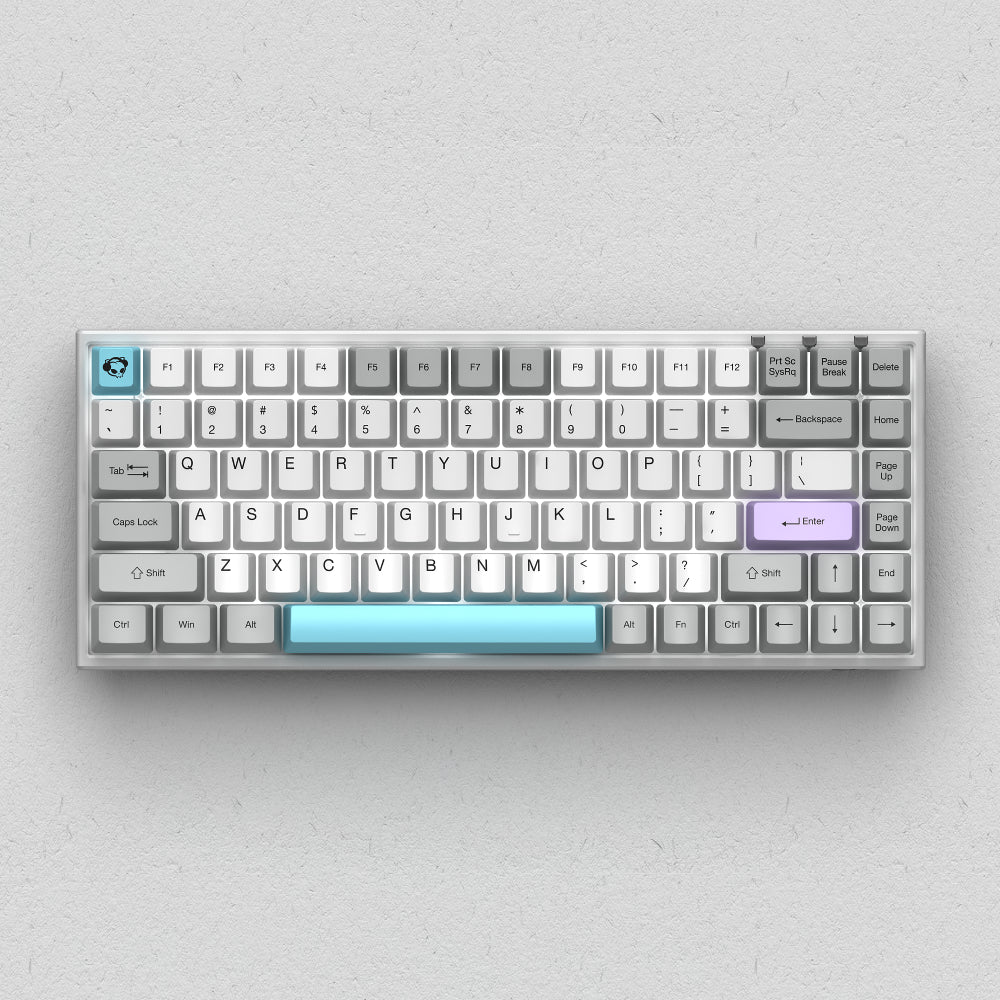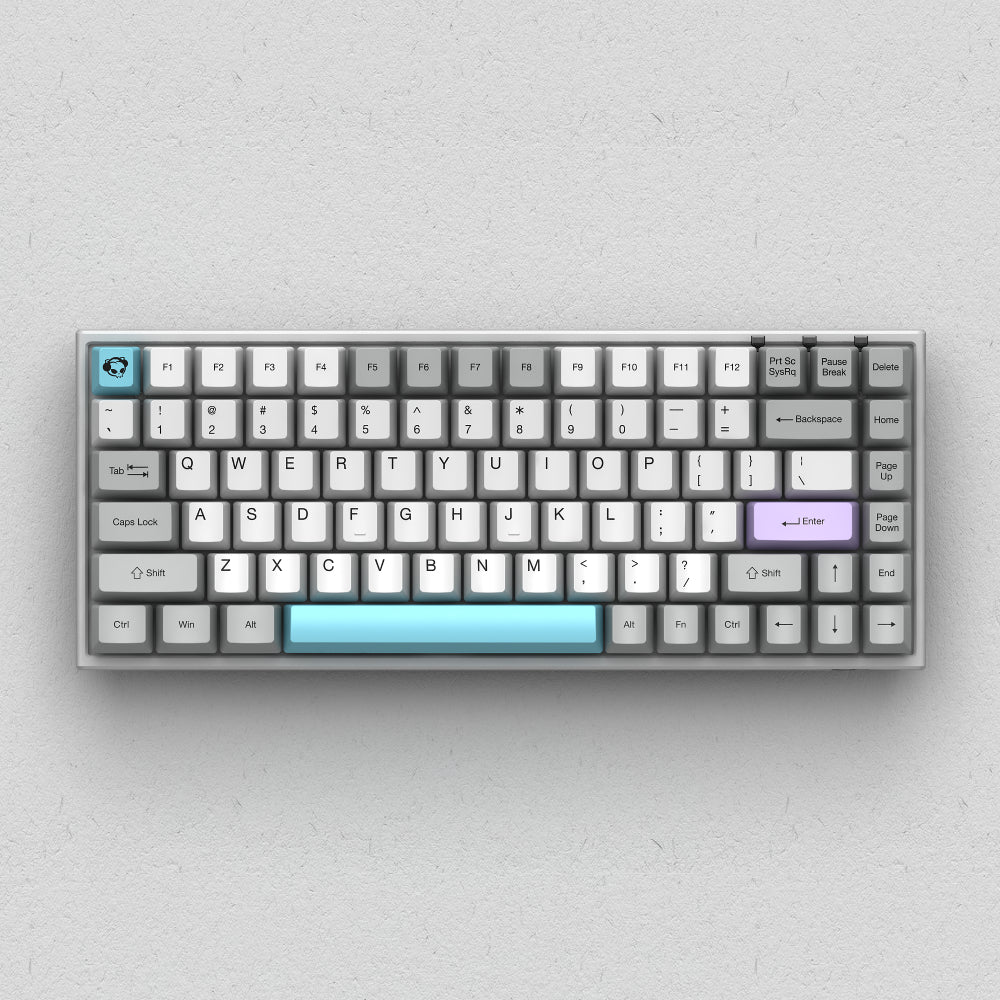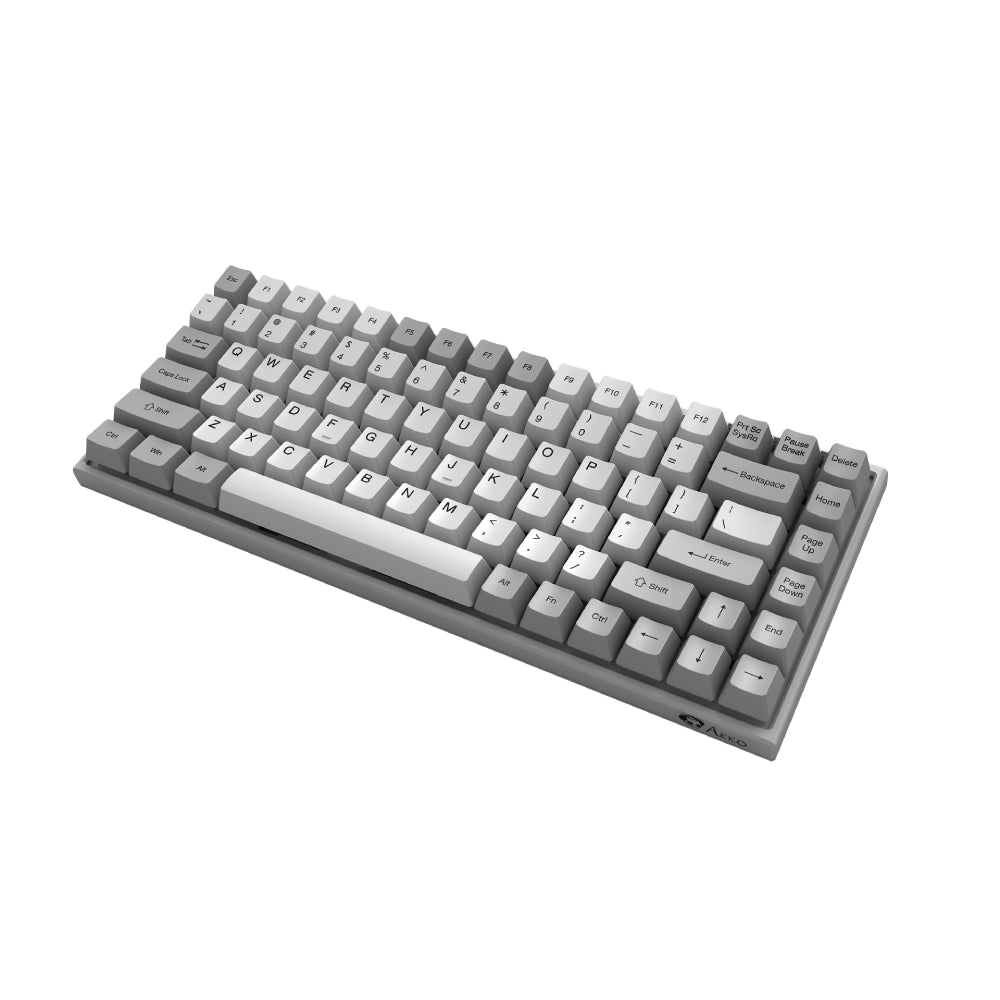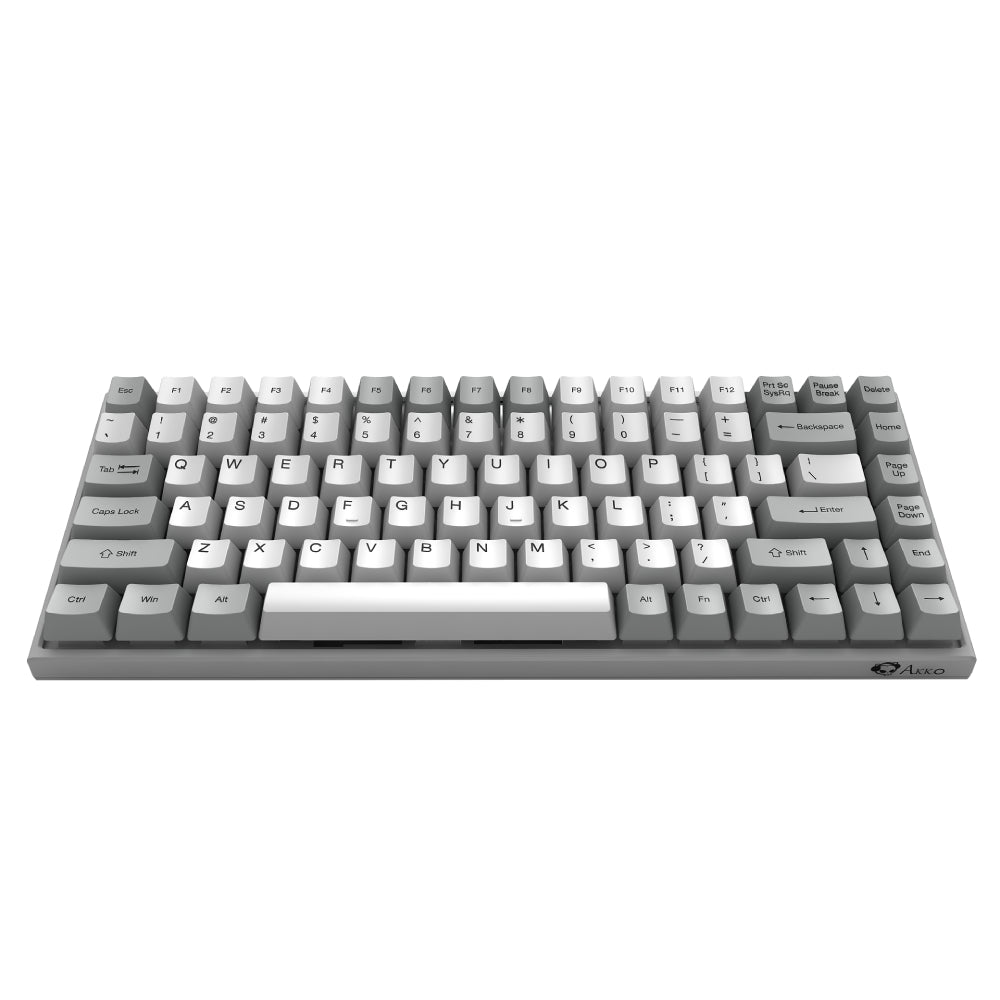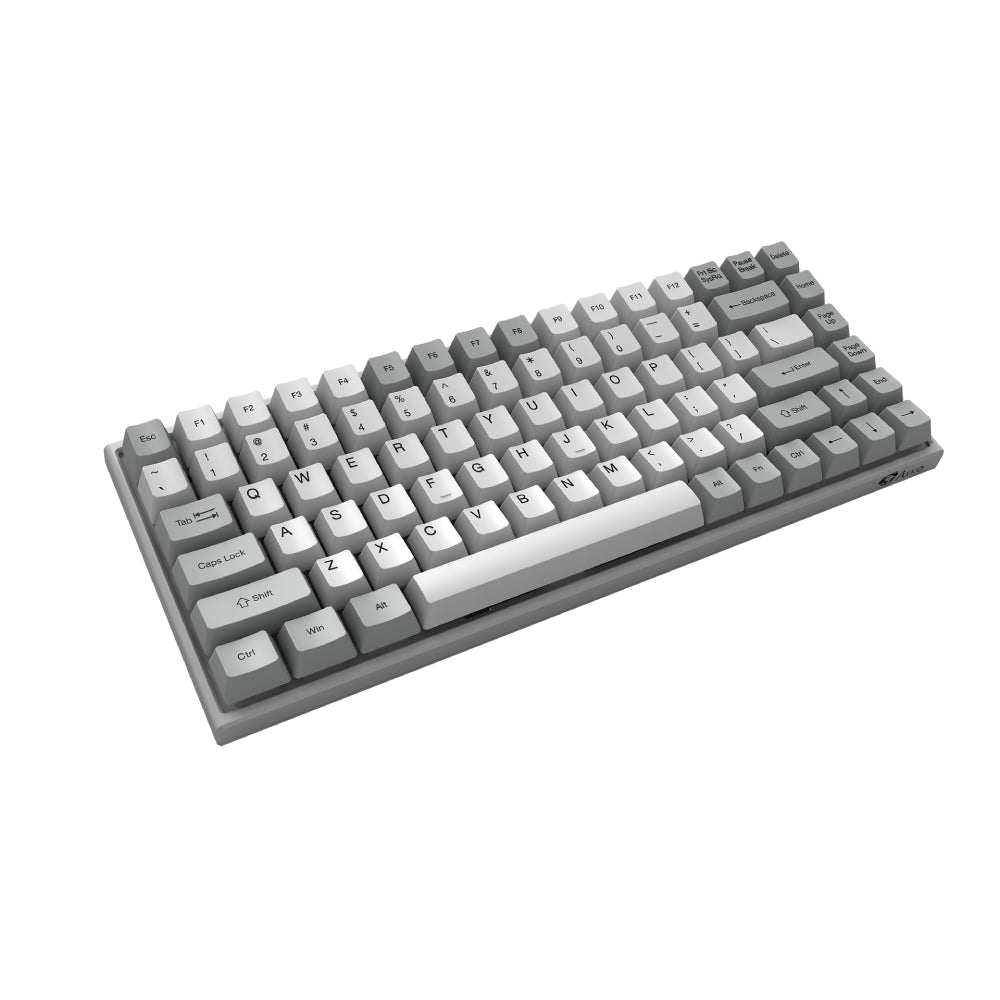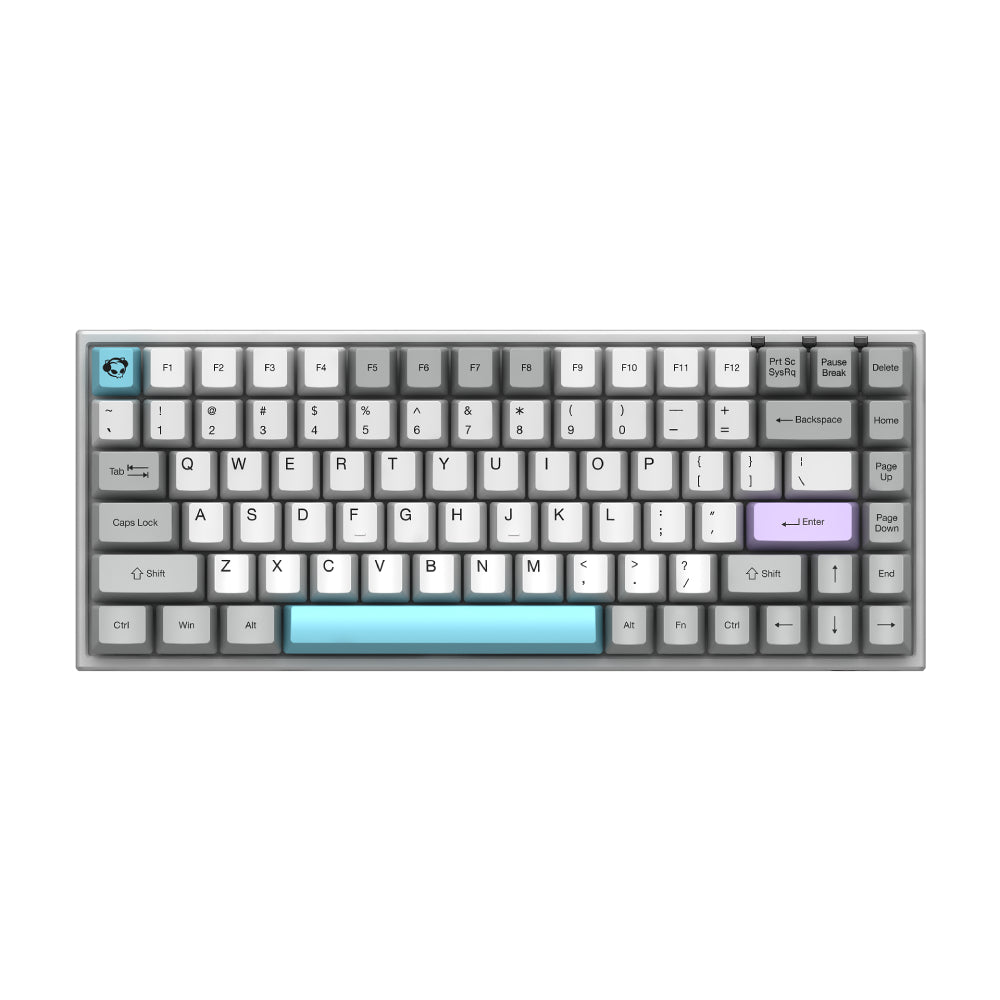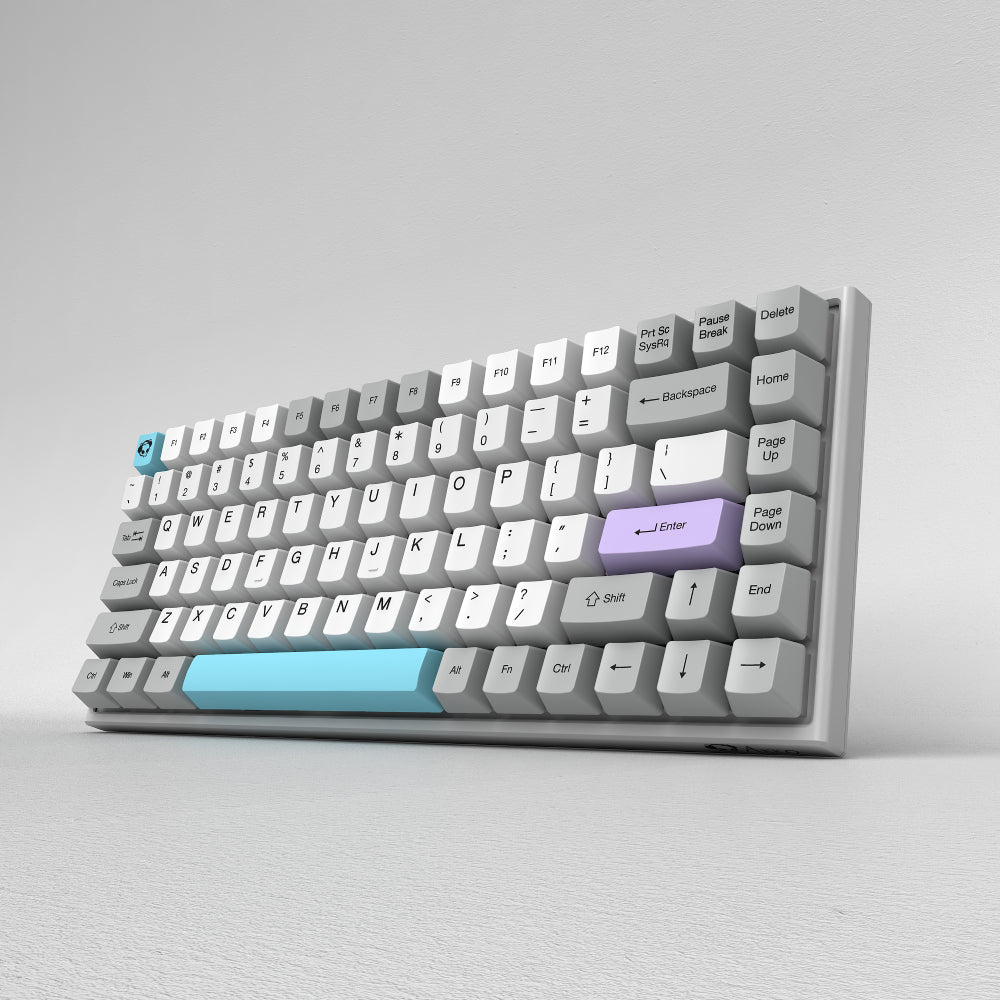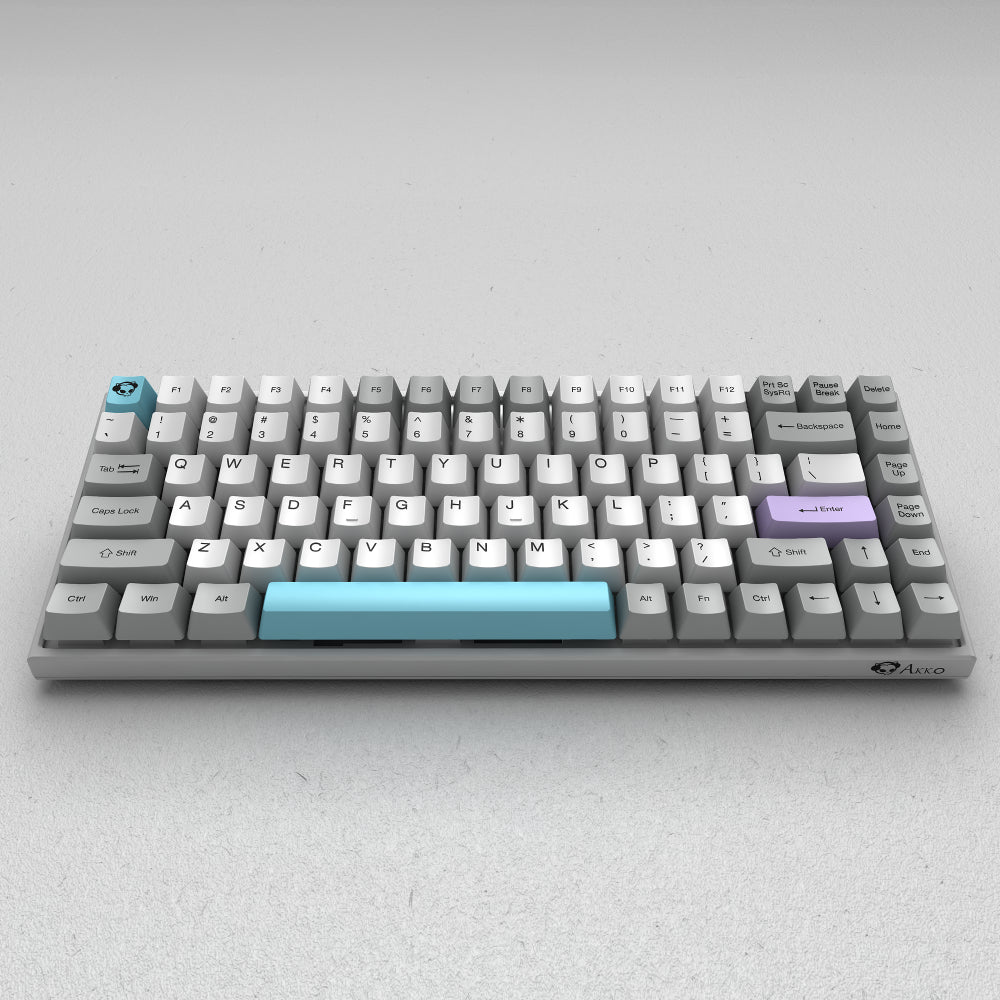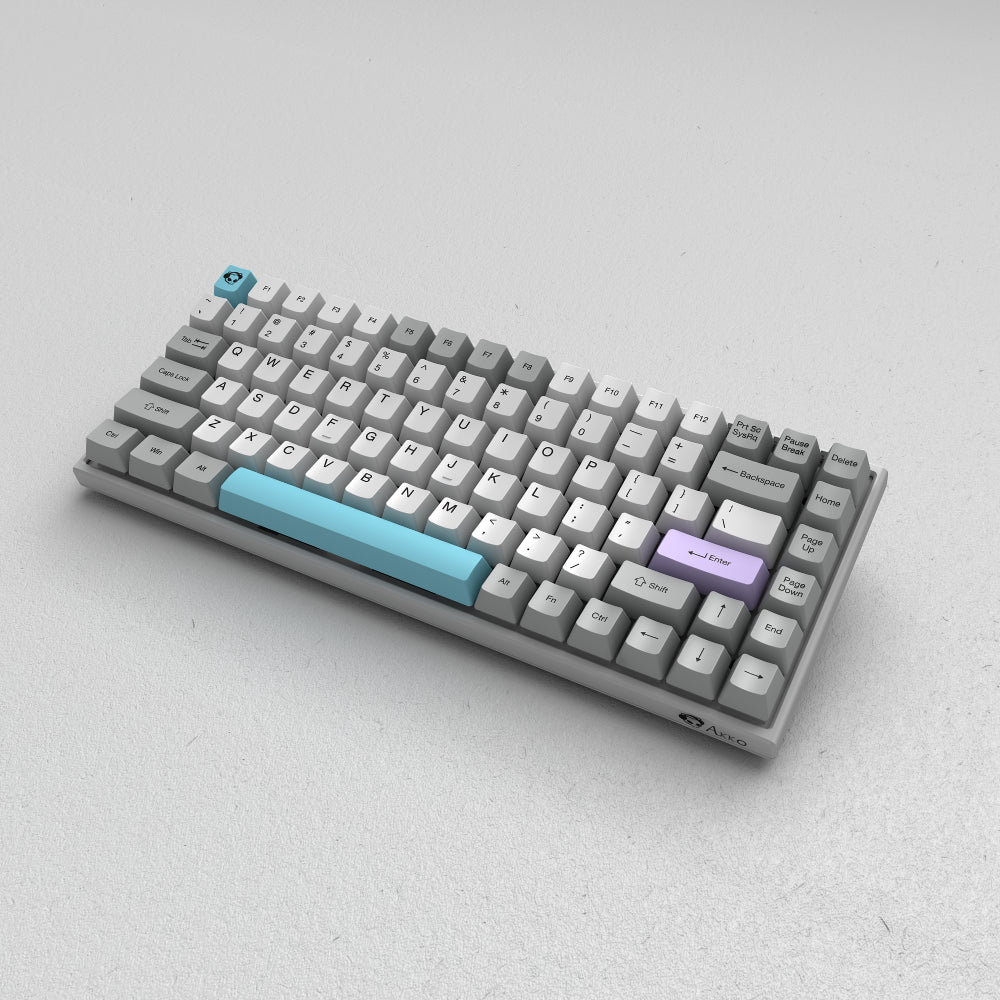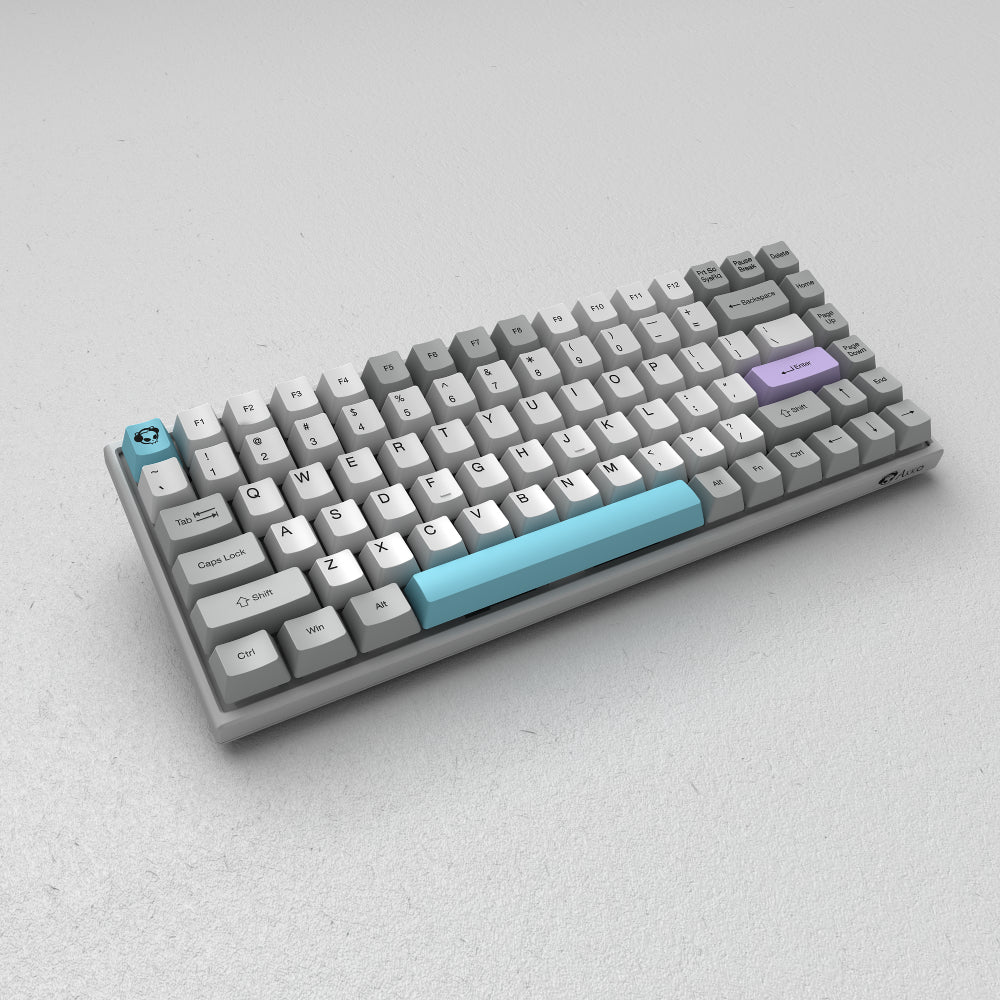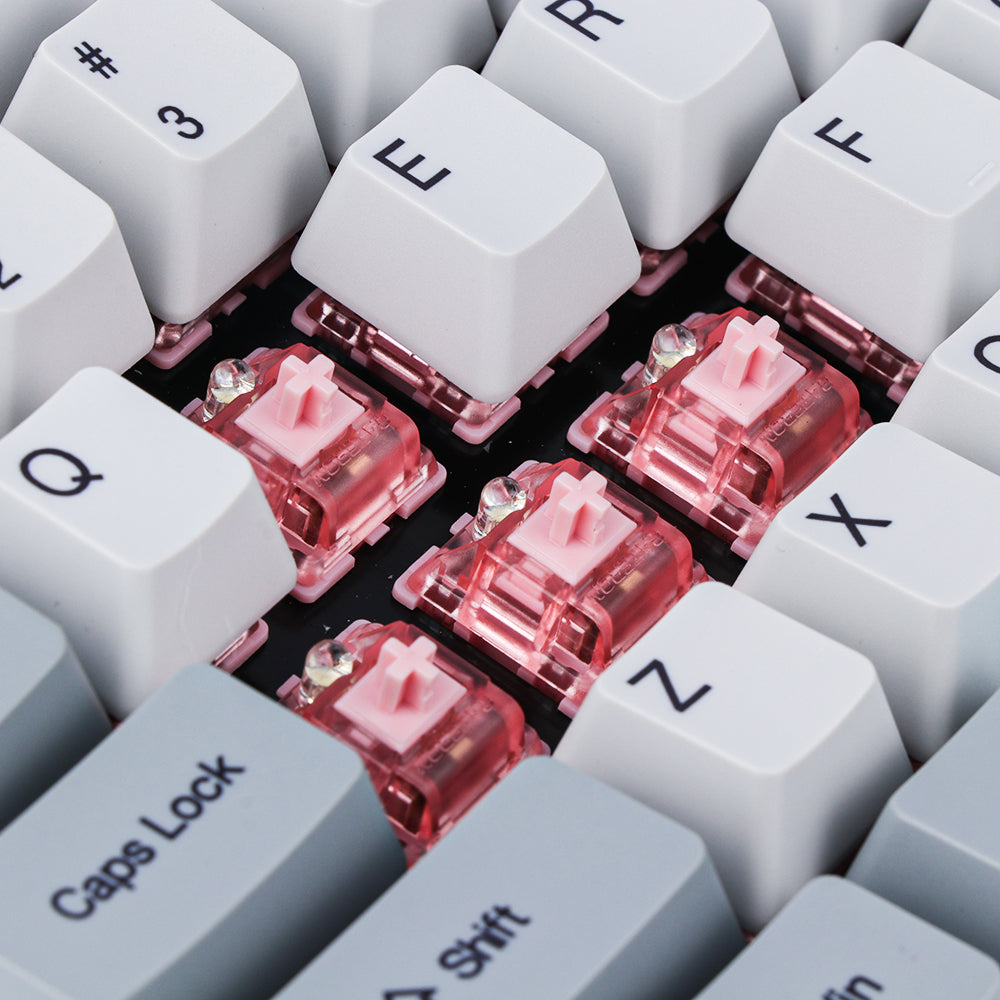 AKKO 3084 Silent Bluetooth 5.0
84 Silent Keys Bluetooth 5.0 Mechanical Keyboard
Bluetooth 5.0, wireless and wired dual mode
Built-in 1800mAh battery, up to 90 hours standby without backlight
Dedicated LED slots for LED modifications
PBT dye-subbed OEM profile keycap
Programmable with AKKO Macro V1.0
Sale price
$119.99
Regular price
Free standard shipping to most countries
Enjoy free shipping to most countries*. Please refer to our
shipping FAQ
to see if you apply.
Covid-19 Shipping Delay Notice
Shipping may be delayed due to covid-19 depending on your country regulations.
Custom Gateron Switch
Based on the Cherry MX switch version, we have added more switches in this family: Gateron Orange/Pink/Green switch. The Gateron Orange Switch feels between Black switch and Red switch, it's suitable for both gaming and office. While the Pink switch is more Linear feel which is more suitable for typing. Wasting not a millimeter of space, the AKKO 3084 makes excellent use of its small form factor. It houses 84 keys, including a full set of arrows and two shift keys, compact and portable.
Upgraded Bluetooth 5.0 Mechanical Keyboard
For this version, we have upgraded it to the latest Bluetooth 5.0 version which is faster and more stable than the previous 3.0 version. It can pair with 3 devices at most. Perhaps best of all, the board runs on Bluetooth wireless, which means there's no fussing with annoying USB connections. But with the included USB cable you can also enjoy a wired keyboard as you wish.
PBT Keycaps and Silent Color Theme
Selected PBT keycaps, Made through a process of thermal sublimation, ensures long lifespan without fading away. Innovatively adopting the Silent Color Scheme, retro gray white, the classic is displayed to full. Extra replacement keycaps offer more choice for upgrading it to your personal custom keyboard.
1800mAh Large Capacity Battery
With built-in 1800mAh rechargeable battery, it can last for up to 12 hours with backlight on and 90 hours without backlight. It could your perfect choice for a short travel with this feature and compact layout. Moreover, designed with multiple shortcuts keys for ultimate convenience, like shortcut keys for volume control, calculator, menu.
Rubber Feet and Type-C Cable
Based on ergonomics, the keyboard is designed with rubber feet for stable and comfortable typing experience. The cable is separate from the keyboard, along with the Type-c port, it's convenient to use in any circumstances.
Tips for Connecting Bluetooth
1. For the first time using the Bluetooth, you need to assign the three devices by switching between FN+E/R/T. Switching while also searching for your devices and connecting to it. Once it's connected it will be remembered next time and will automatically connect to it when you switch.
2. Press Fn+Tab to change between Wired/Bluetooth Mode.
3. Open the Bluetooth settings on your device and then connect. The Bluetooth name is 3084BT-1/3084BT-2/3084BT-3.
How to reset Bluetooth settings
If you forget your connected devices or there's any malfunction, you can press FN+~ to reset it.
Turn off Bluetooth
When you don't use the keyboard, you can switch off the button on the back to save power. The keyboard will automatically be in sleep mode if not used for 10 minutes and you can wake up it by pressing any button.
Note: When using for Windows system, the awaken time will be affected in power-down mode.
Technical Specifications
Keycap
PBT Material, OEM profile
Backlight
White (Default)
Inside the box
Keyboard
Dust cover
Keycap puller
Novelty keycaps
Instruction Manual
I really like this keyboard. The sound is nice, the bluetooth is fast to pair (when you boot up the computer) and I do not feel any delay.
Akko Keyboard Review
Currently typing this review with the Akko 3084 keyboard and all I can say is there is extraodinary build quality. I have faced no issues with the bluetooth so far and the battery lasts surprising for a very long time (no need to charge again for almost 3-4 weeks). The only thing I've had to deal with so far is when pressing a key several times repetitively, it sometimes registers it as multiple endless presses so it spams the key pressed. Maybe this is a soldering problem but it's not such a big deal. Lighting effects cover an extensive range and are very nice to have on at night. I bought the orange gaterons and they feel very nice for my first mechanical keyboard. In addition, the pbt keycaps are of very high quality and will last you a long time. Only thing I wish Akko would do to improve keyboard experience is to offer a hot swappable version. This would be great since I can explore other switches as a newbie to the world of mechanical keyboards.
Love it
I love my keyboard, definitely my best purchase of the year
Fantastic
It's a pleasure typing in this keyboard, but would have been fantastic receive in the box the key-puller
Join us on Instagram
Join our community in Instagram to keep up to date with our news, product releases, sales and giveaways!