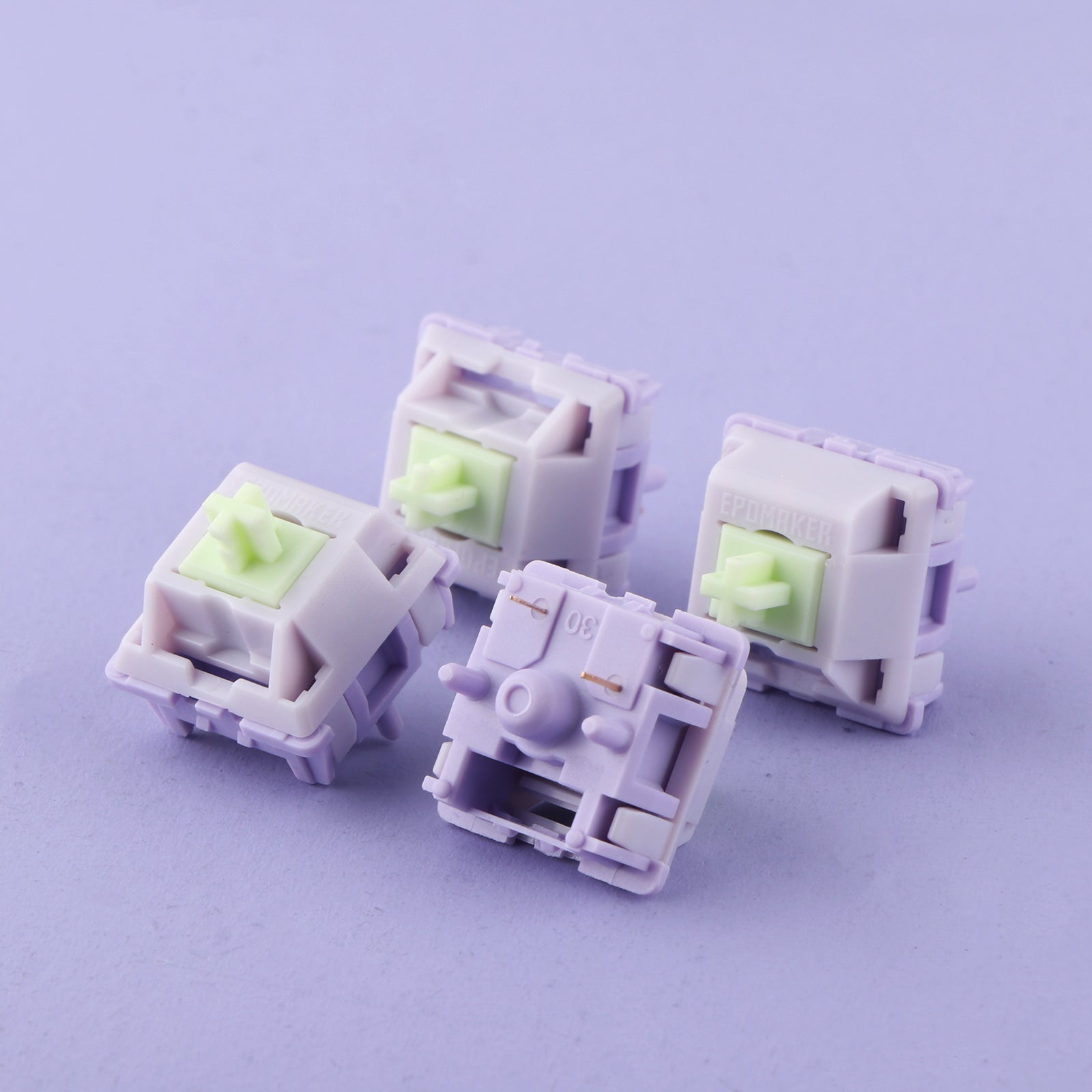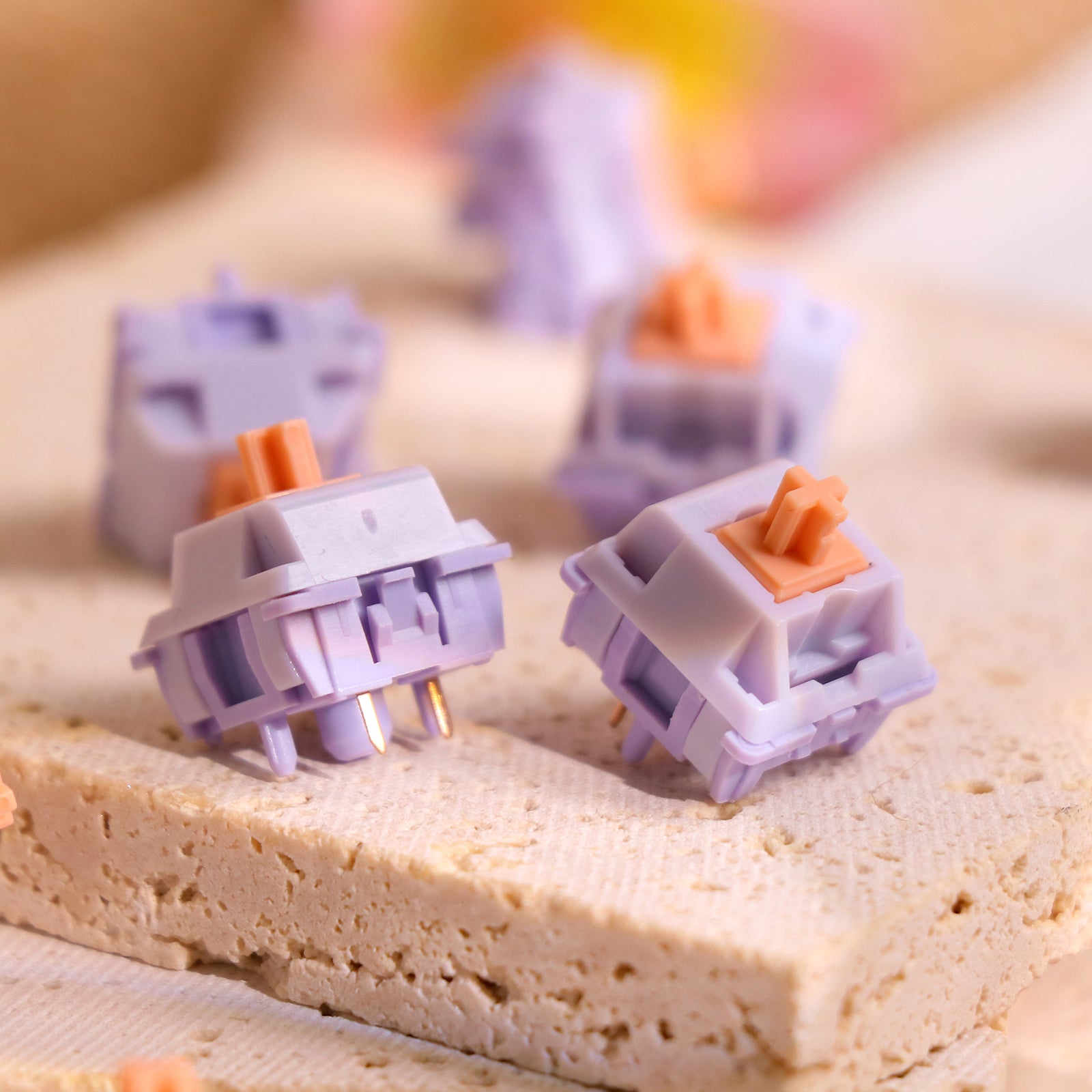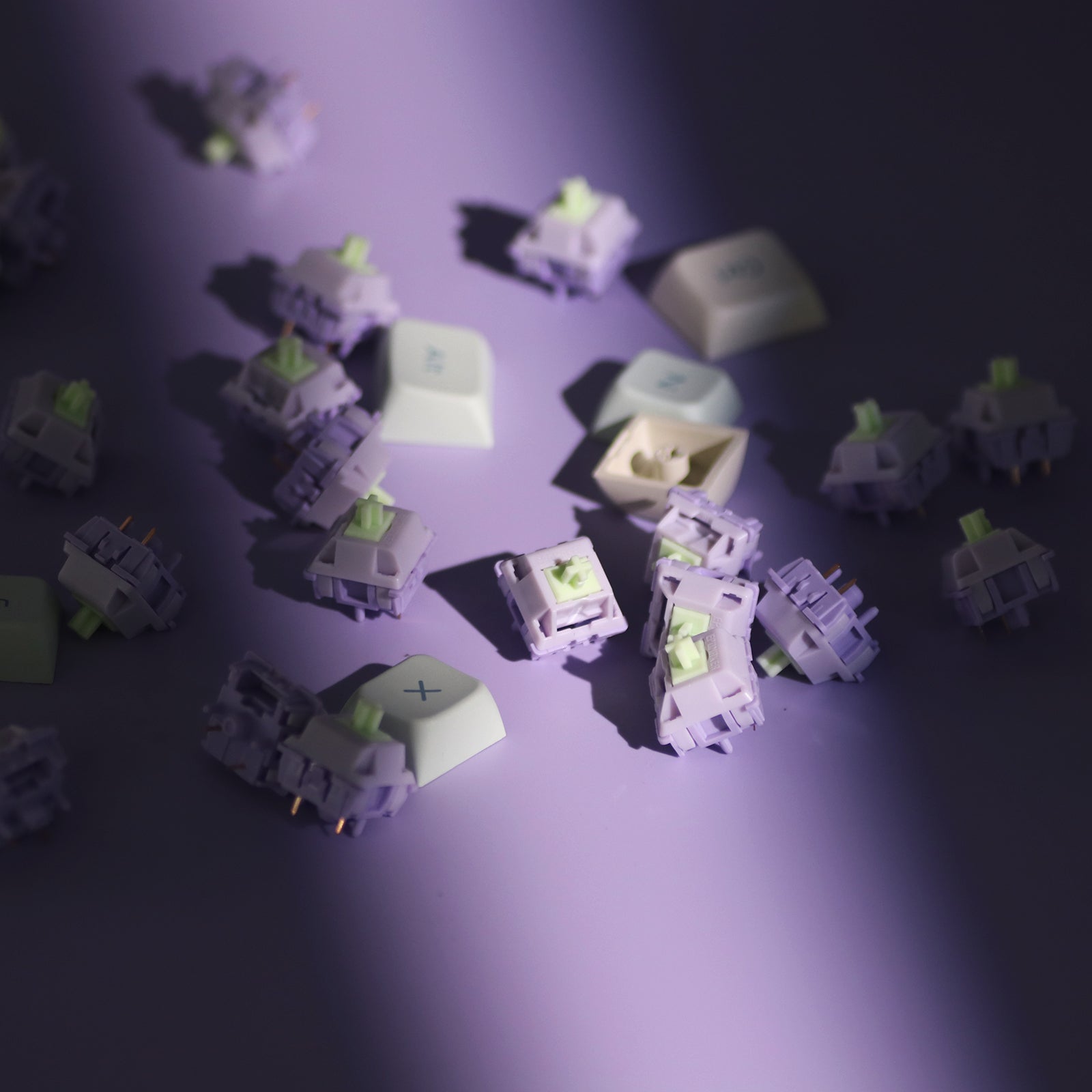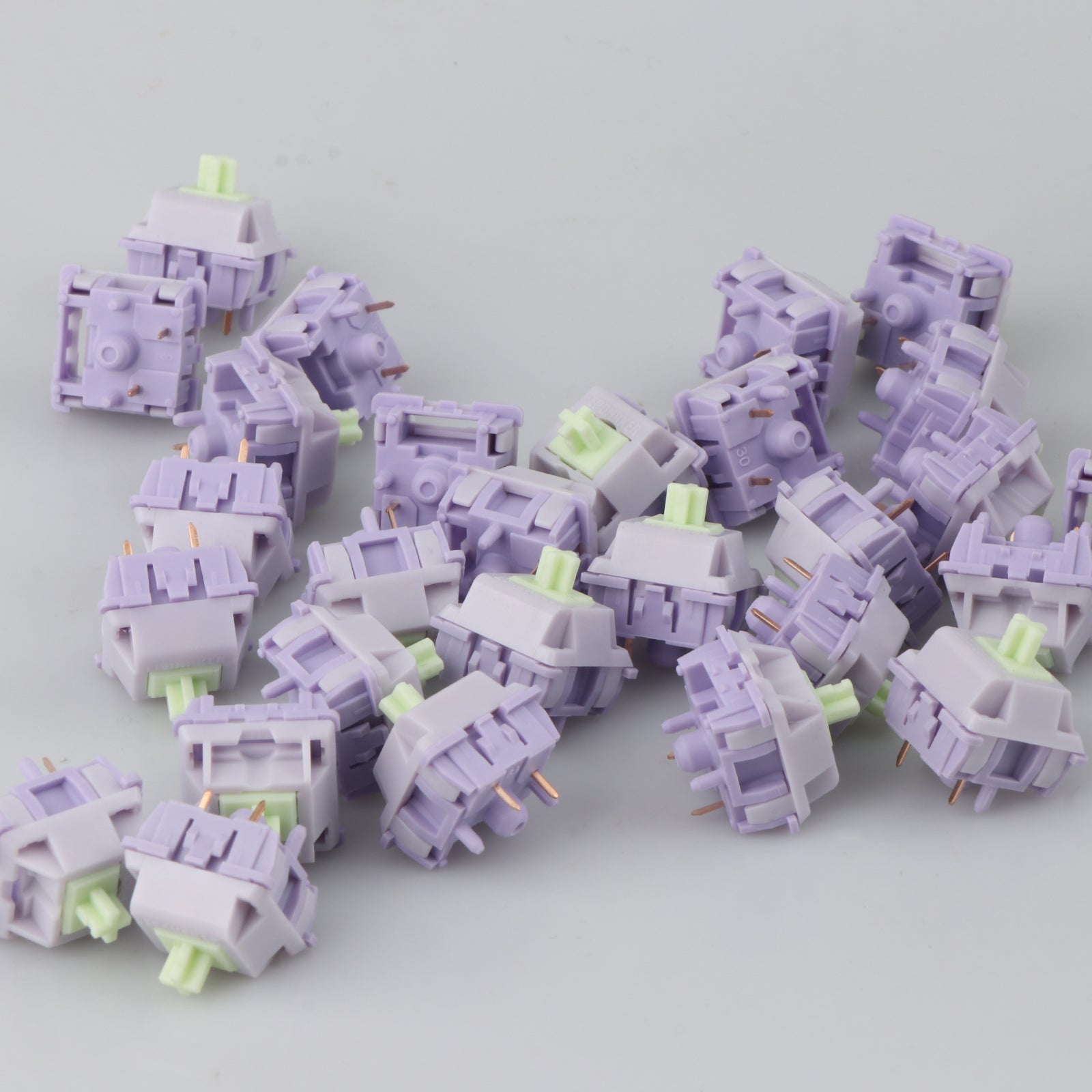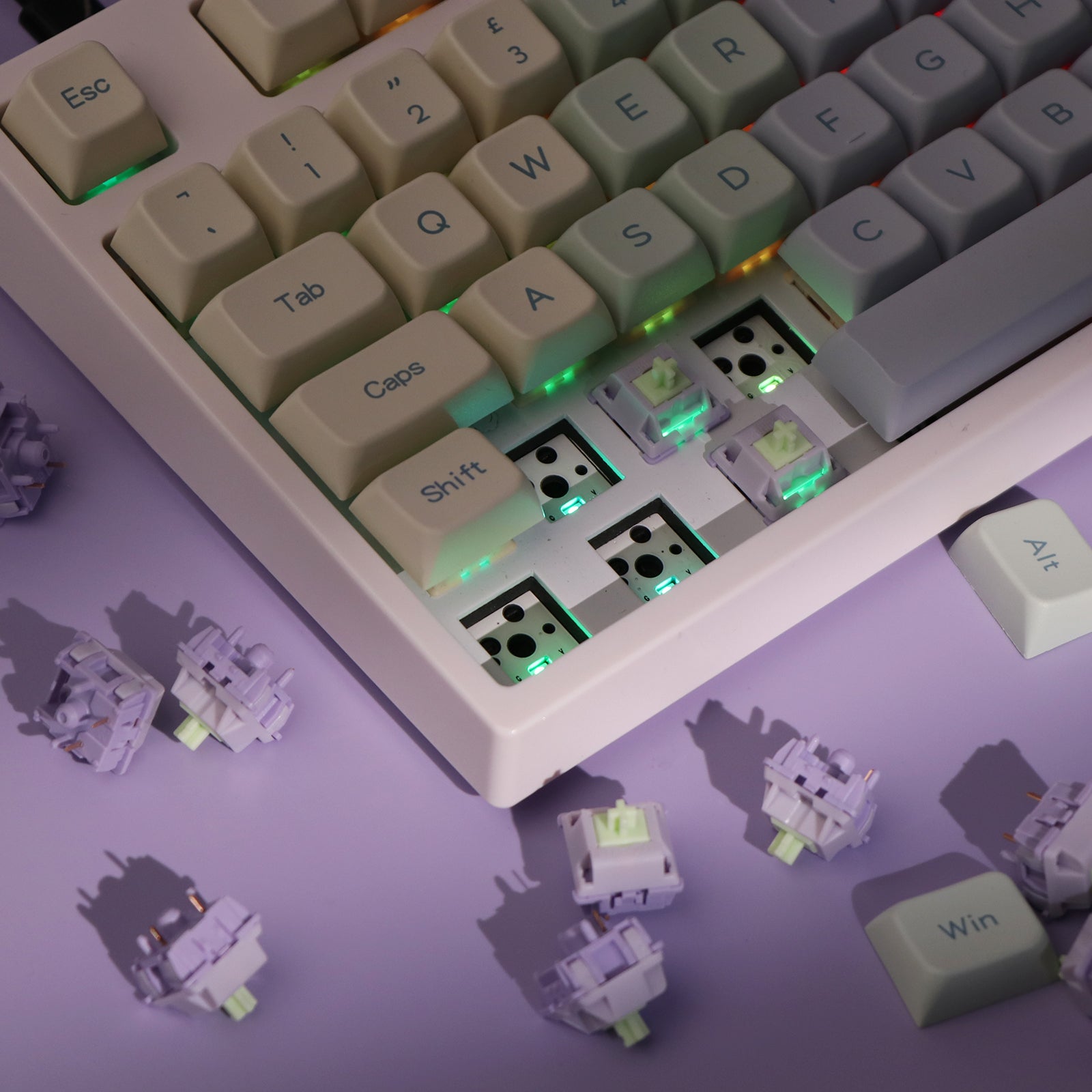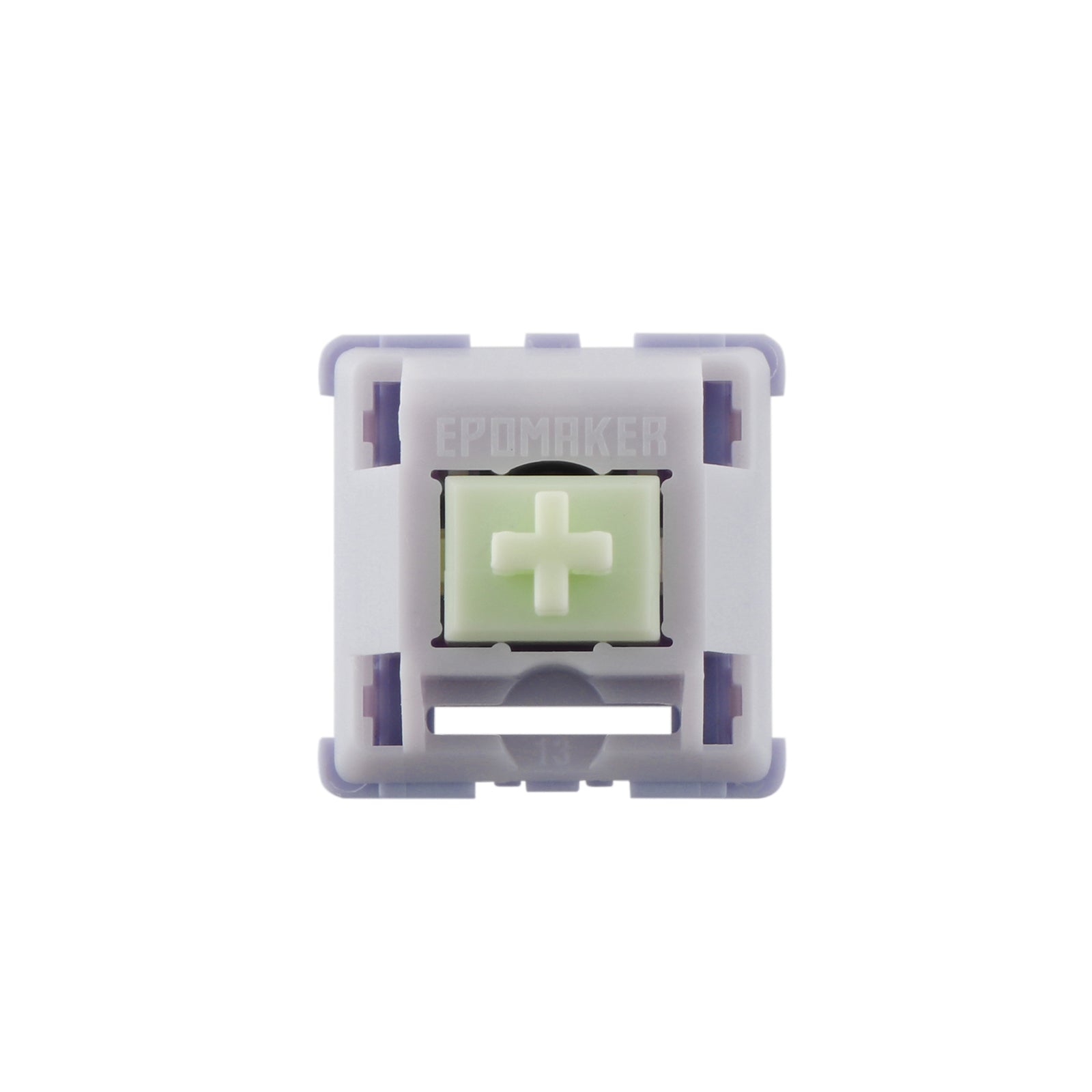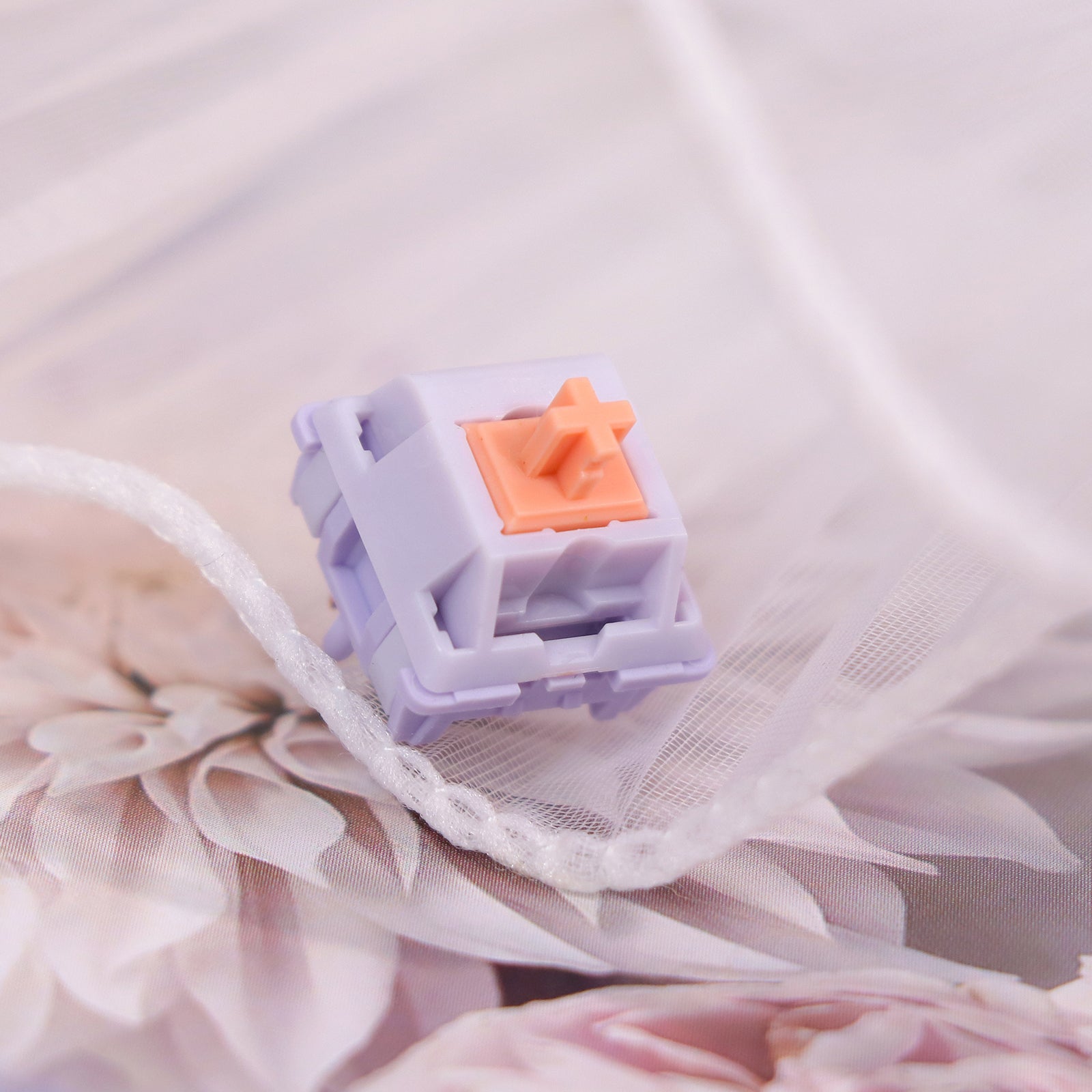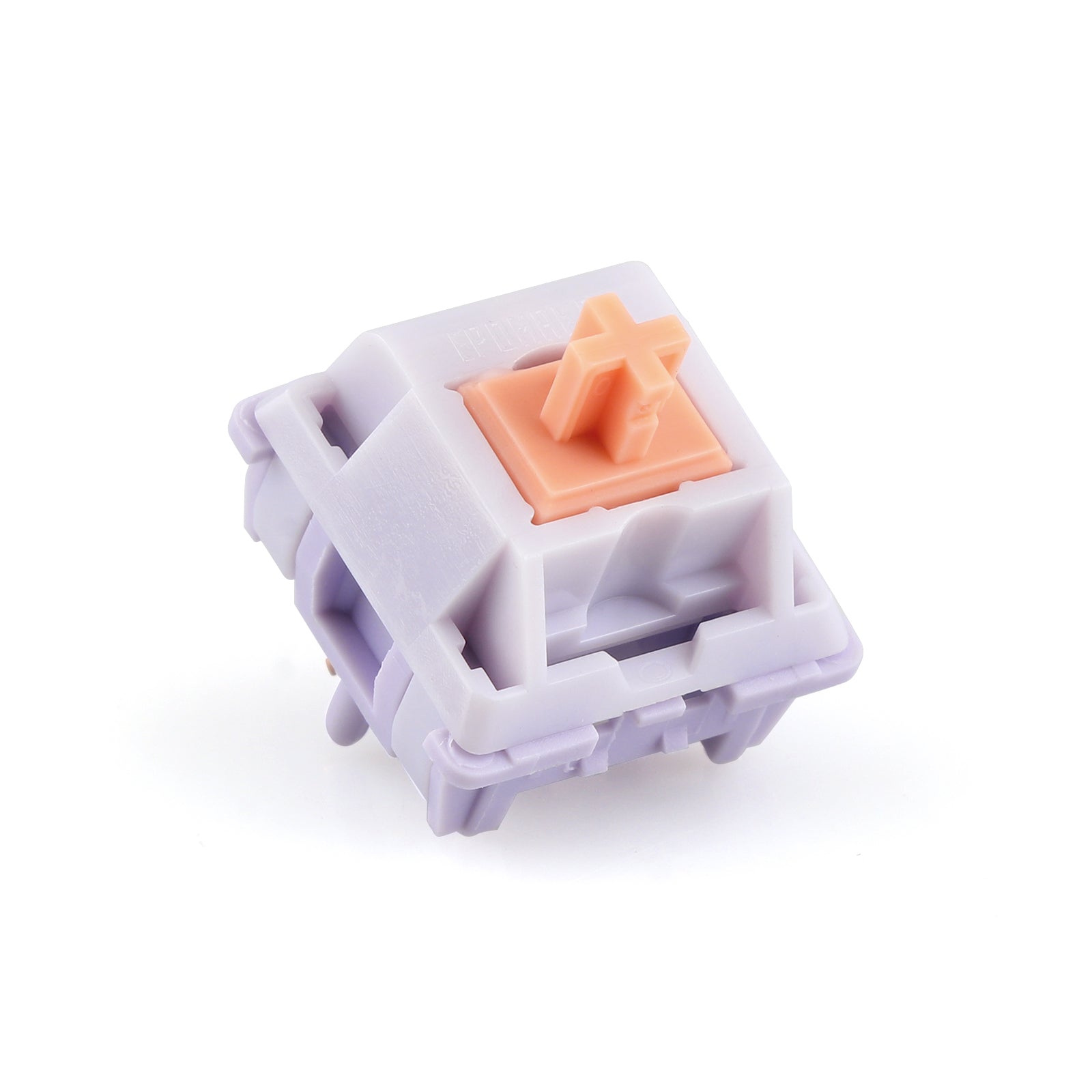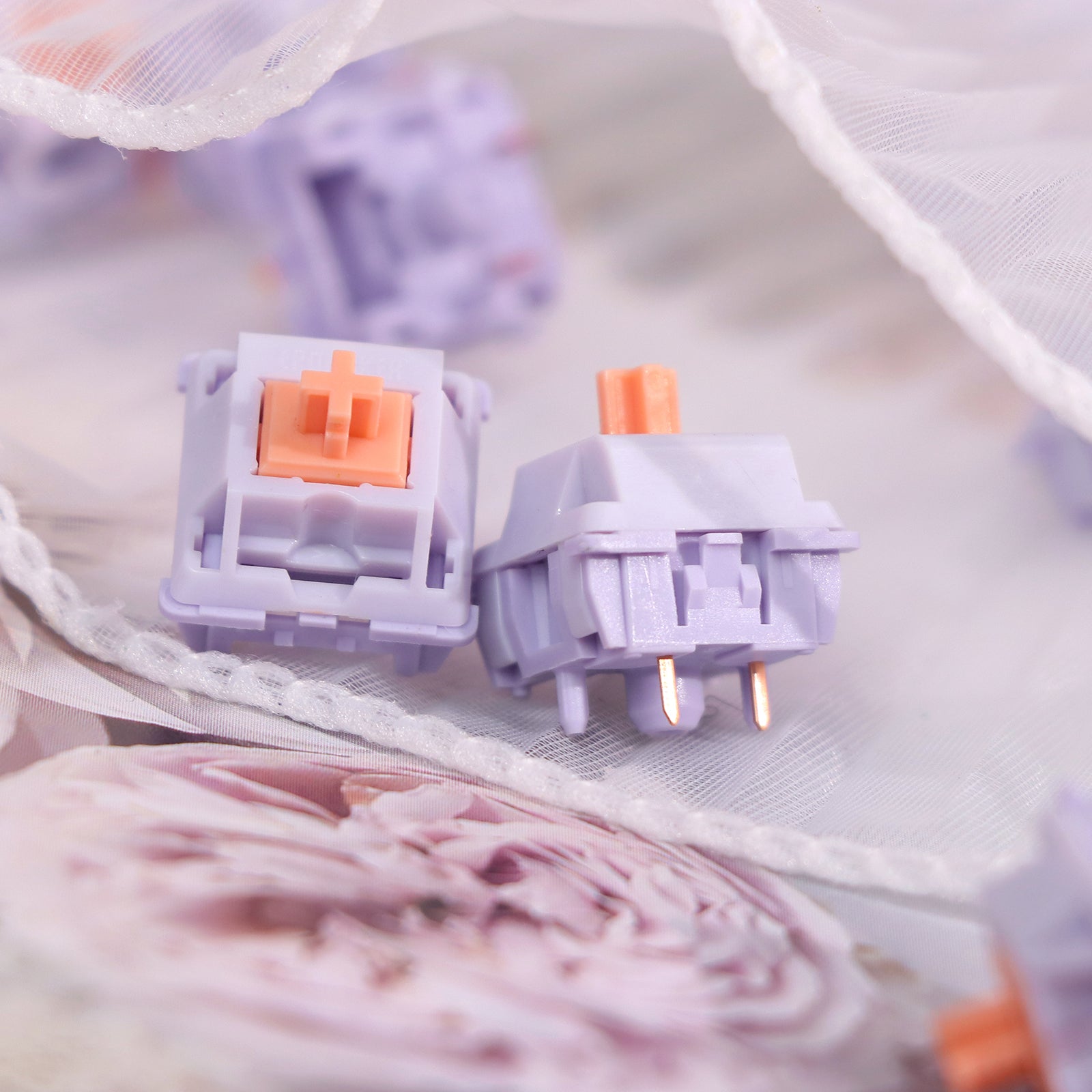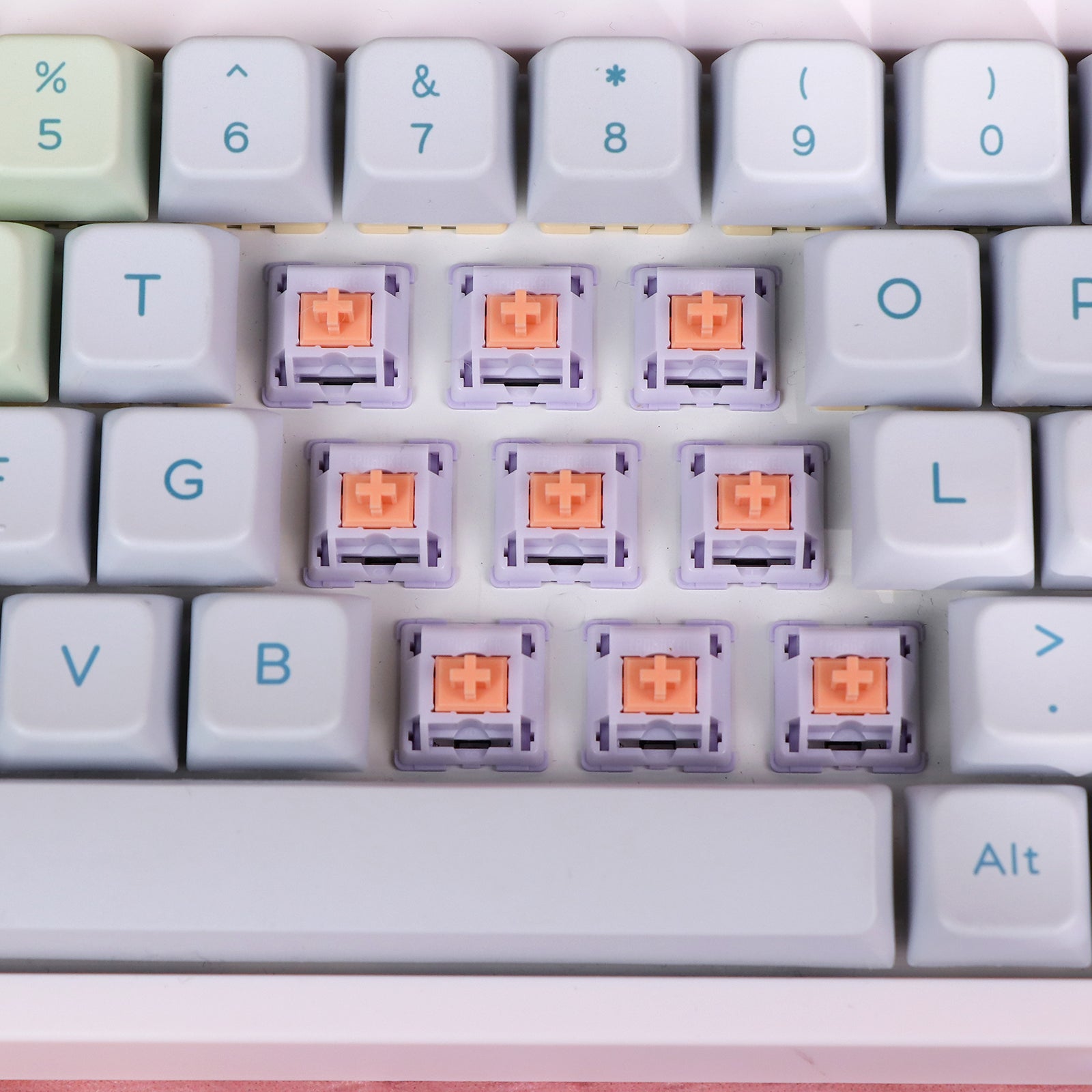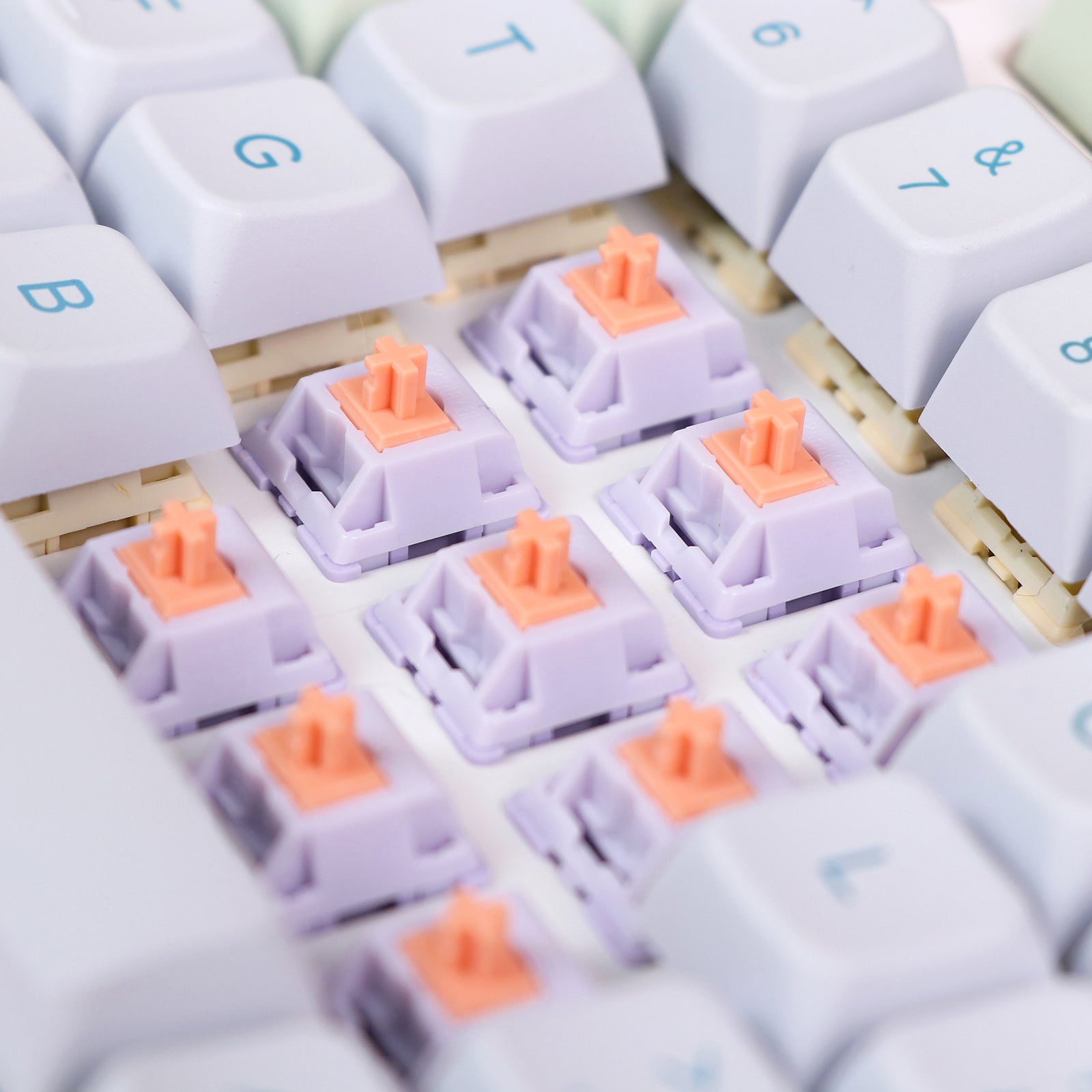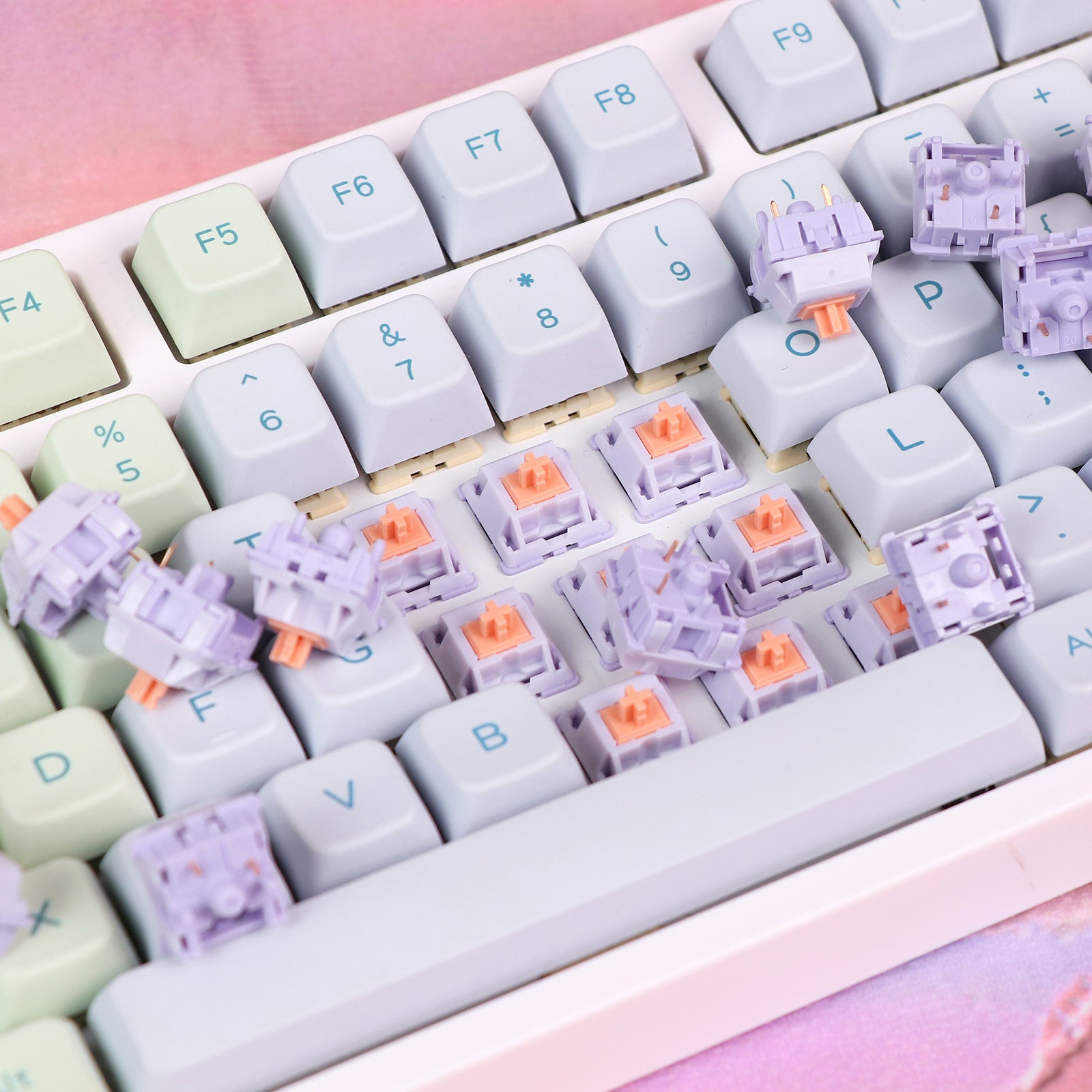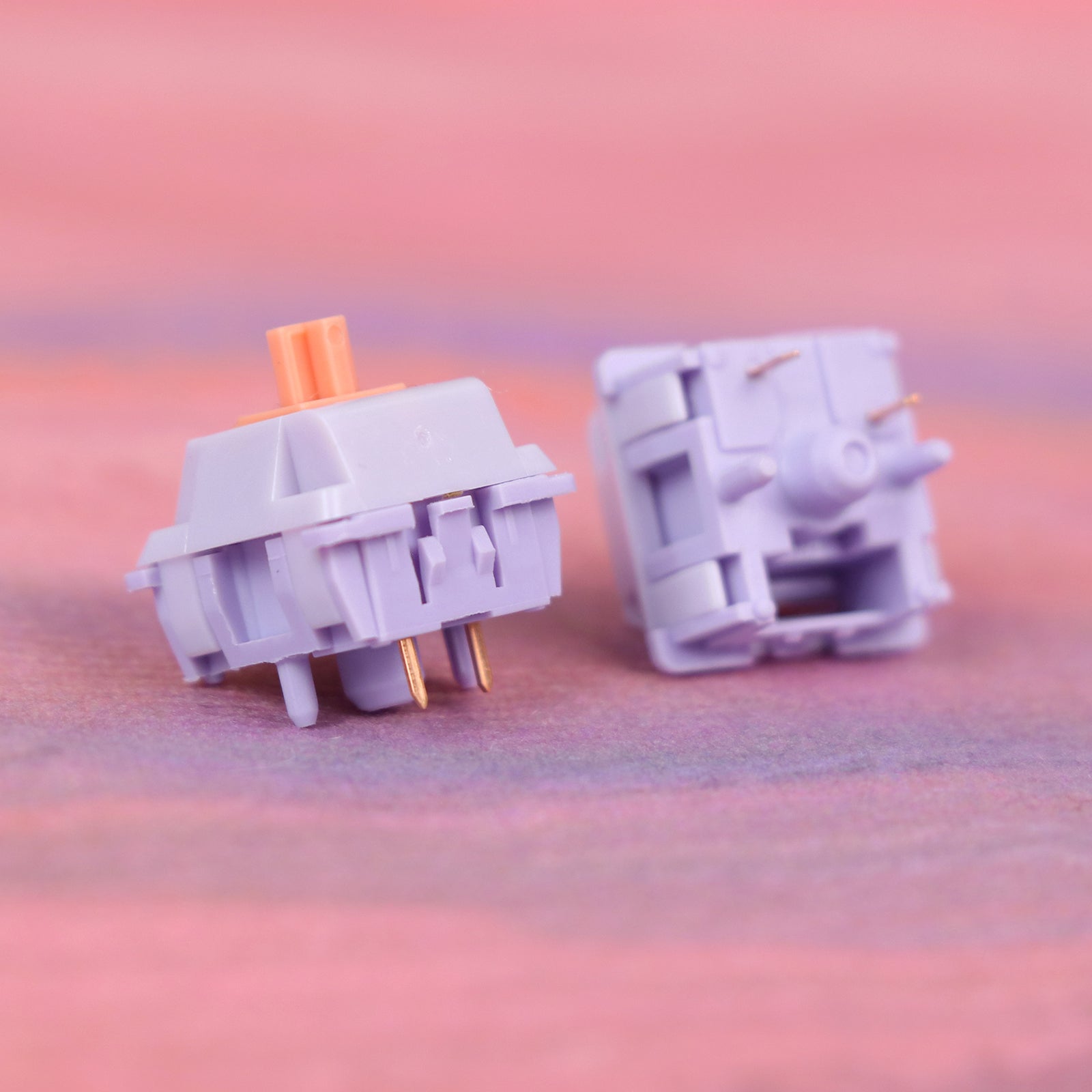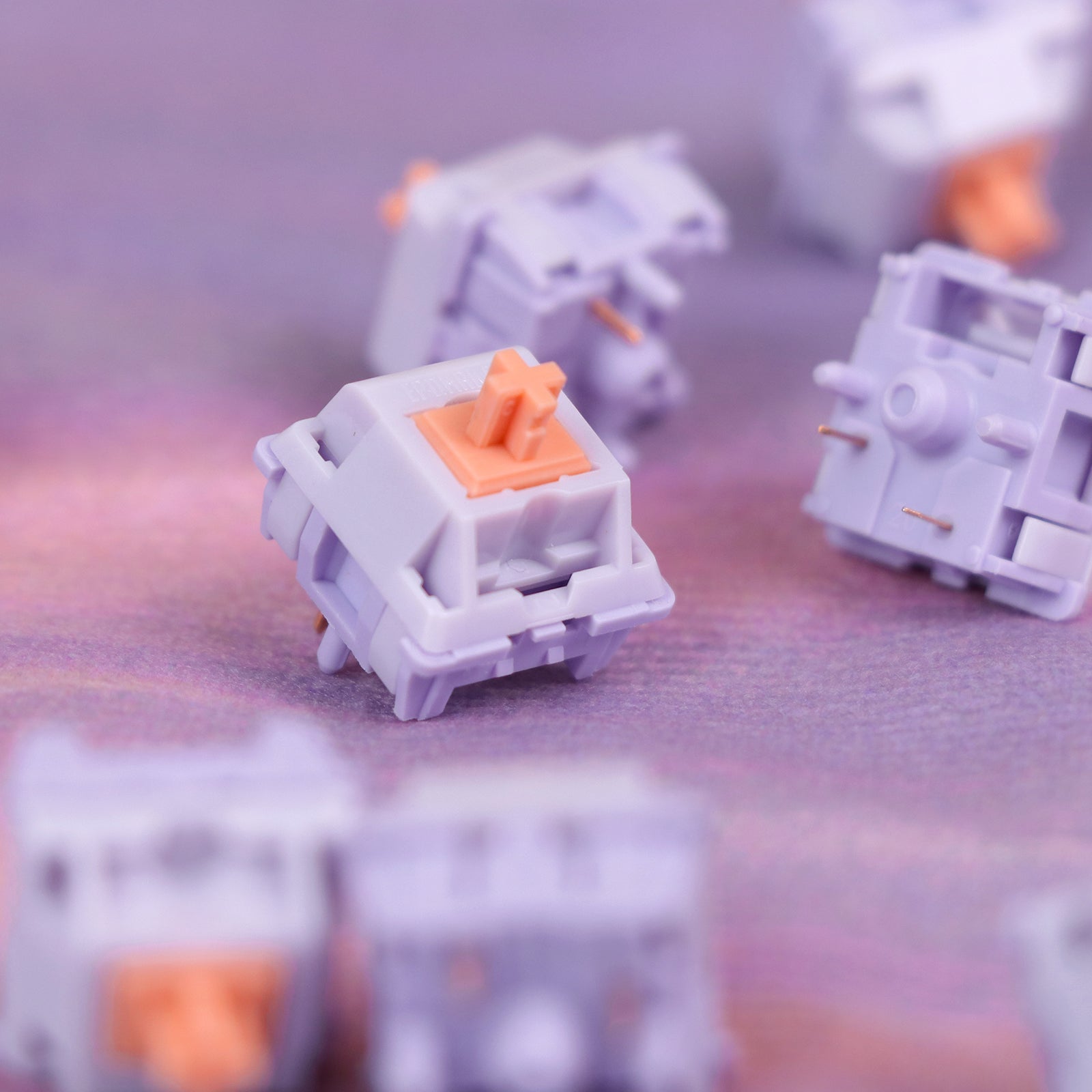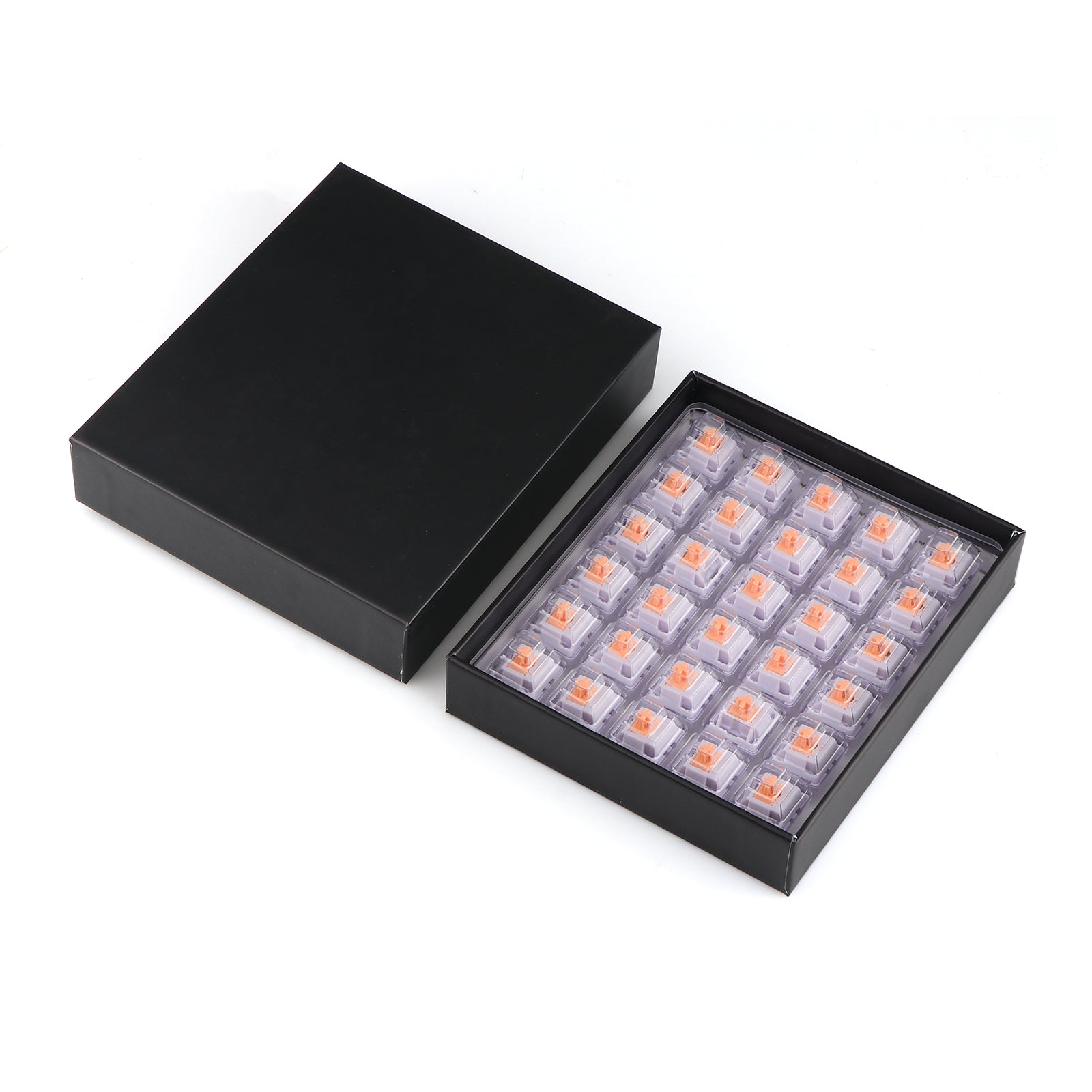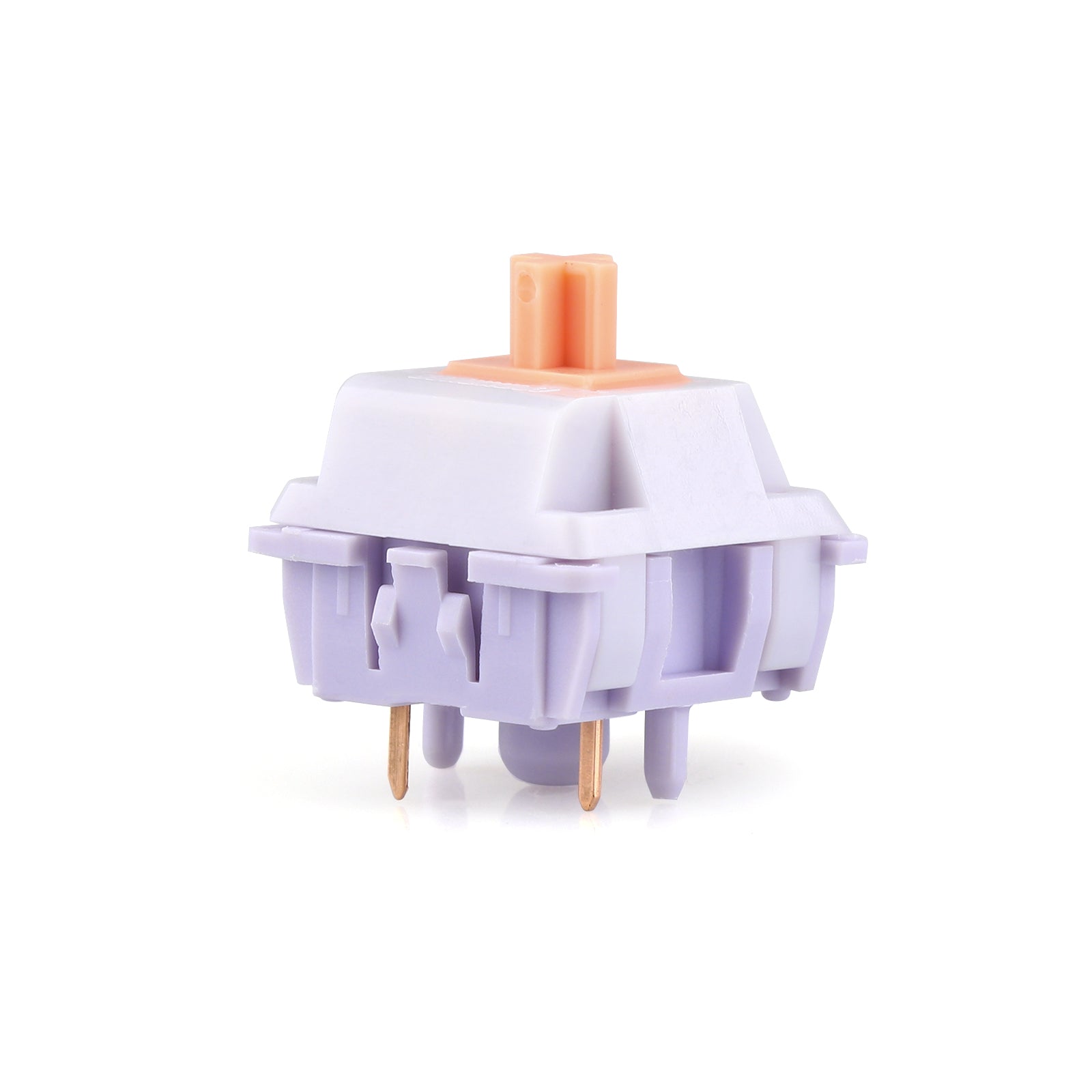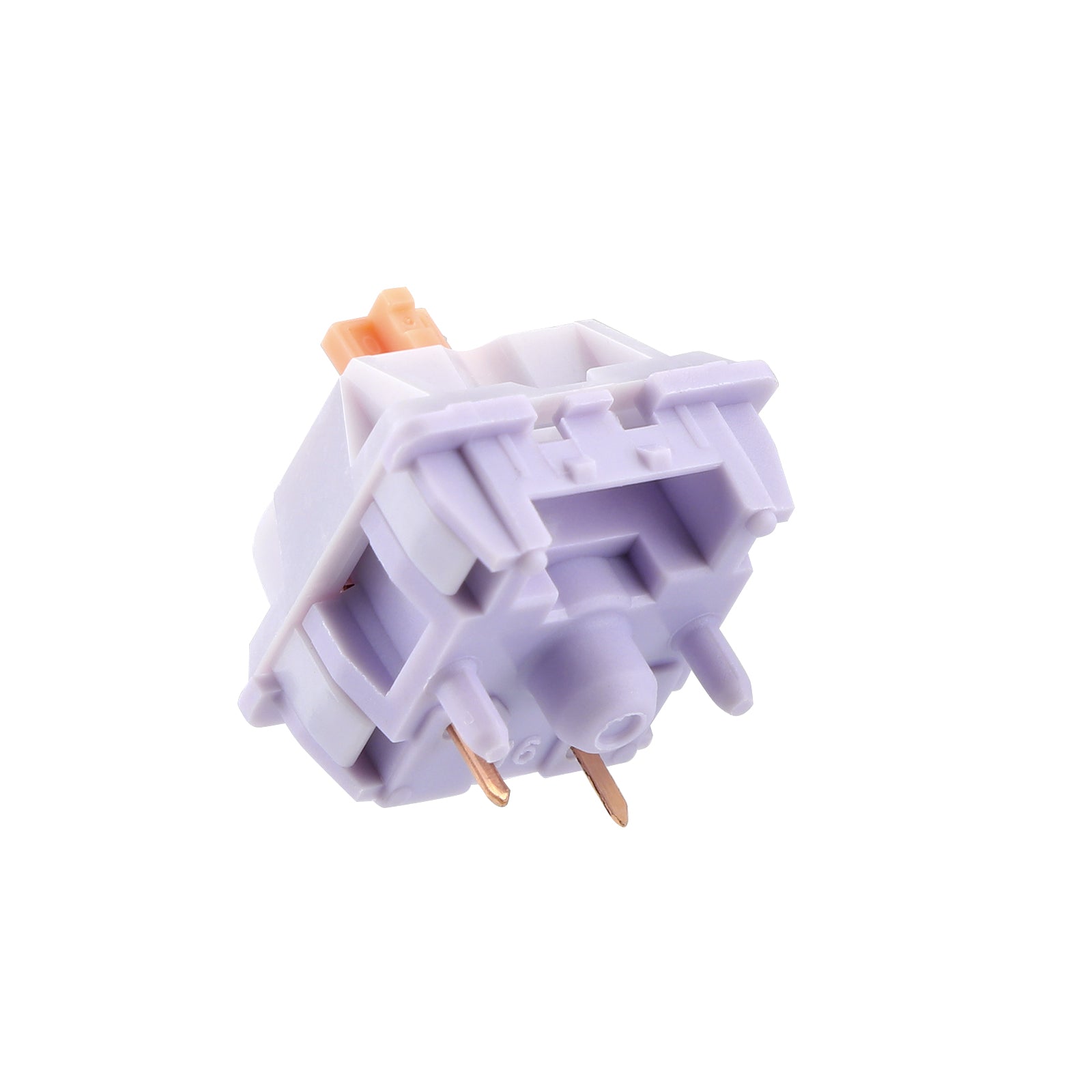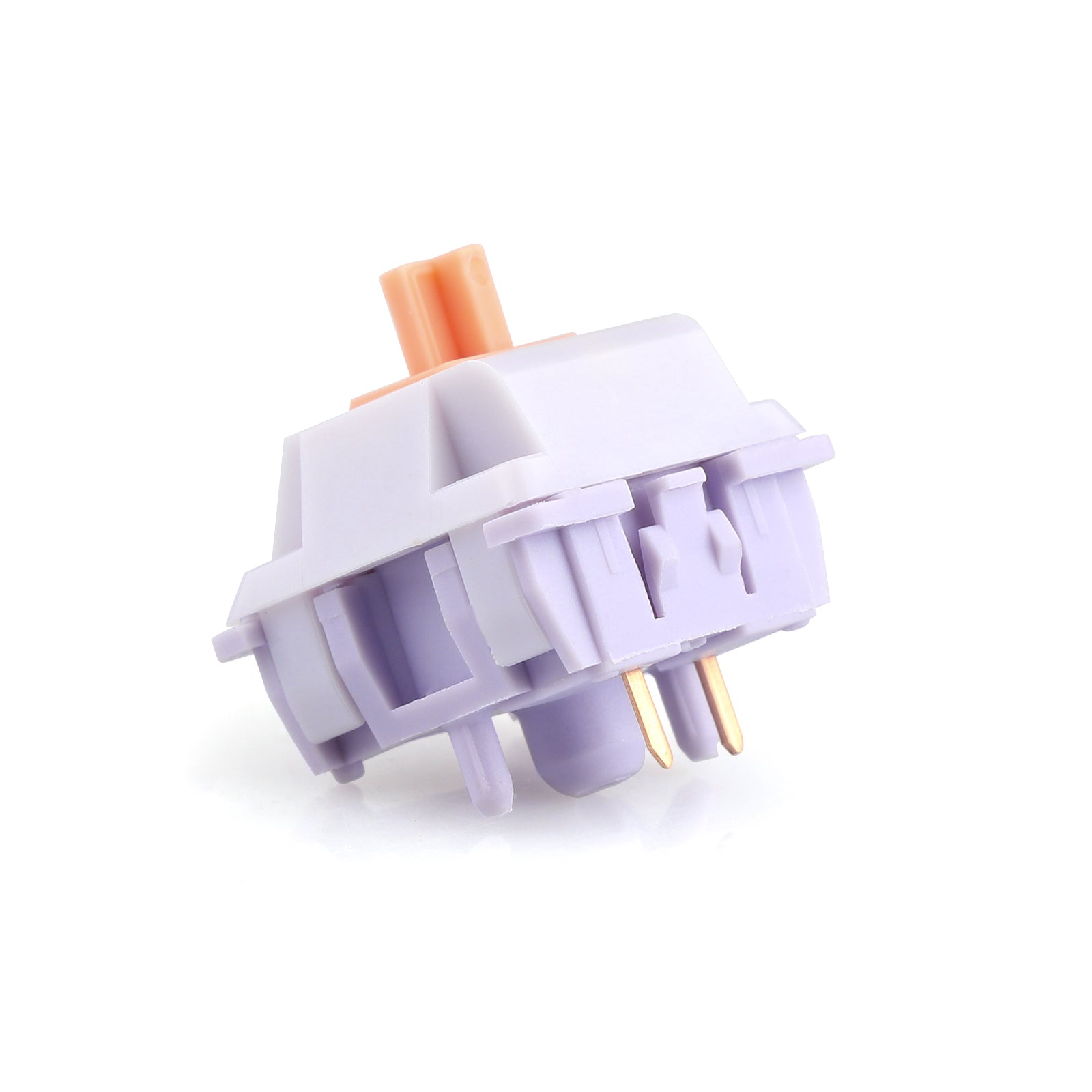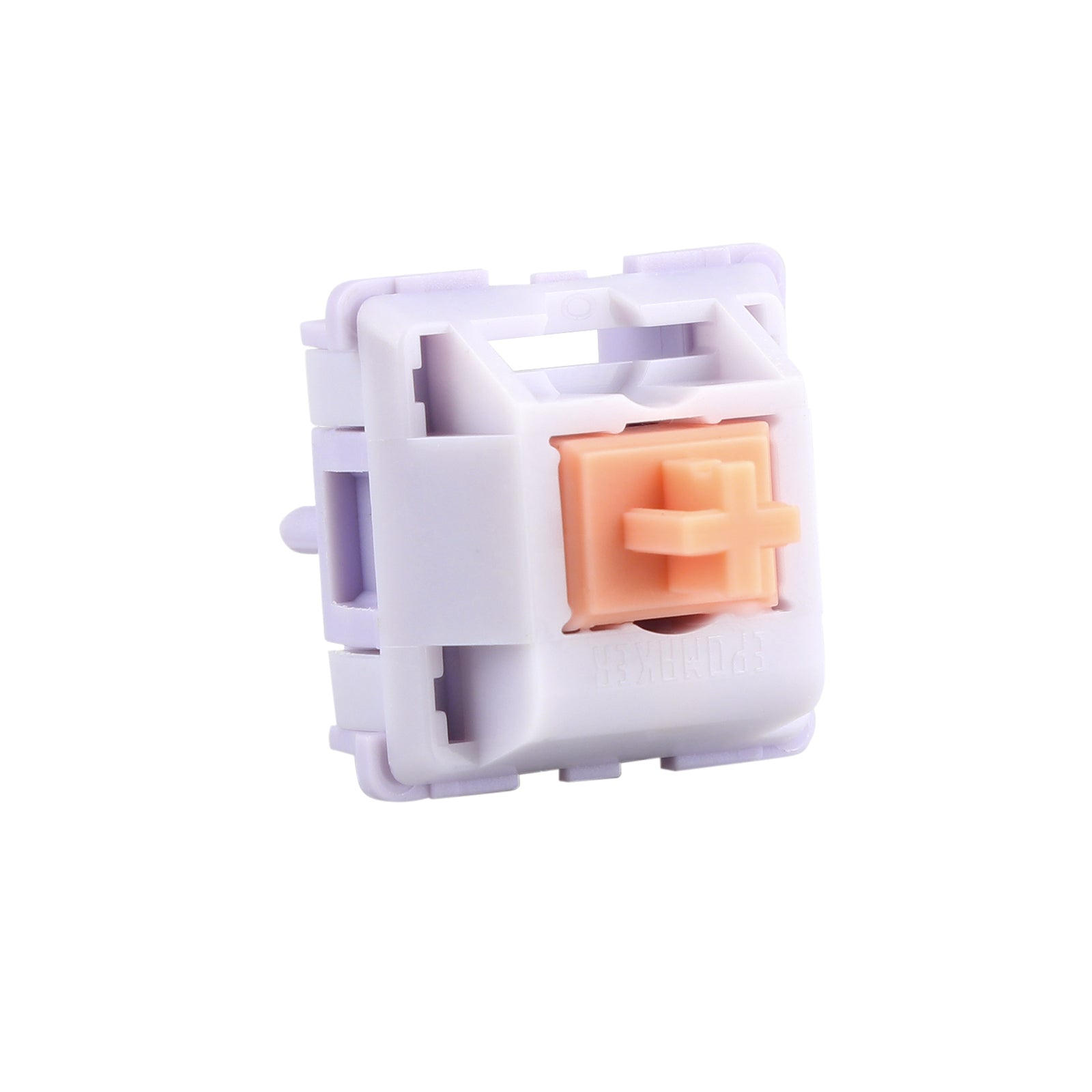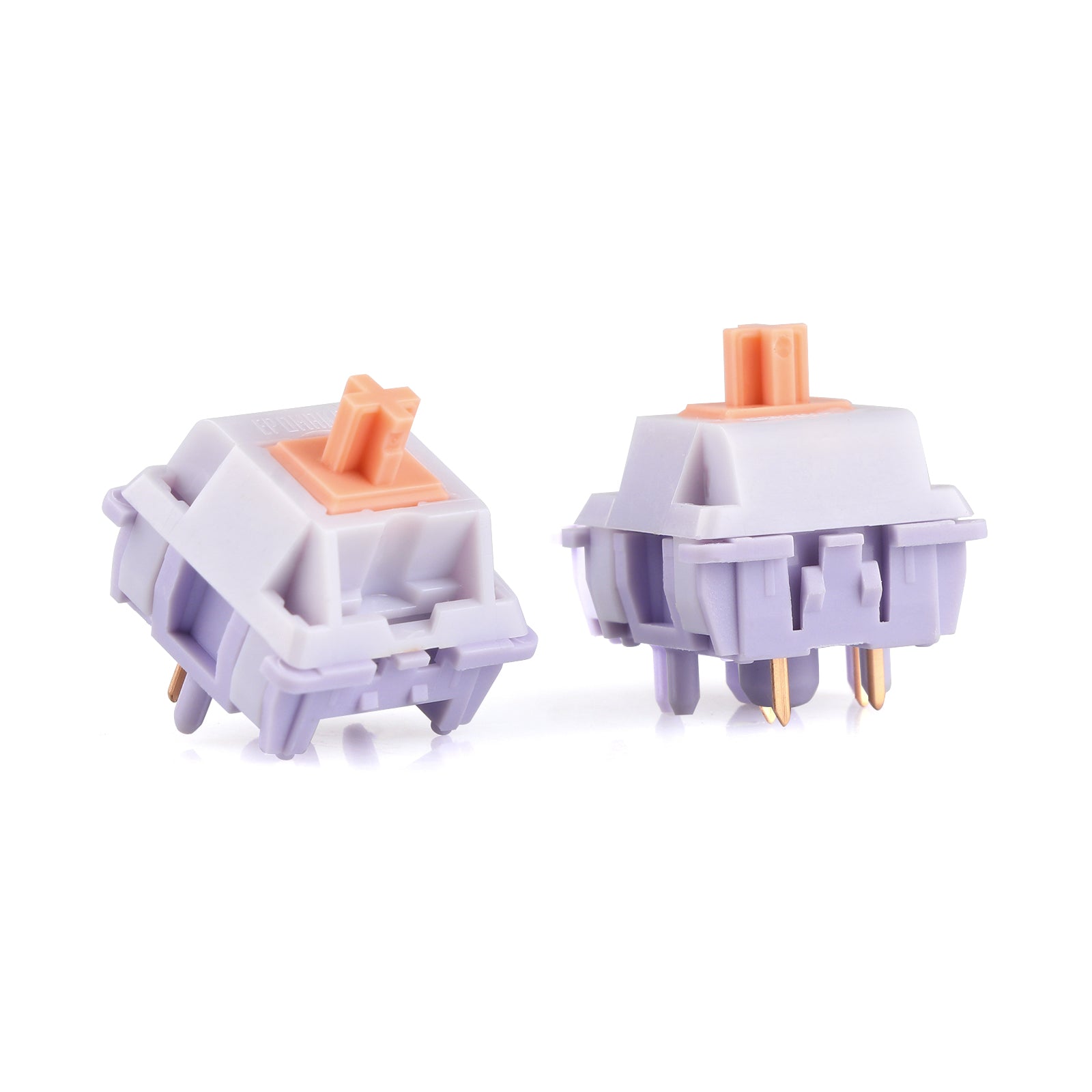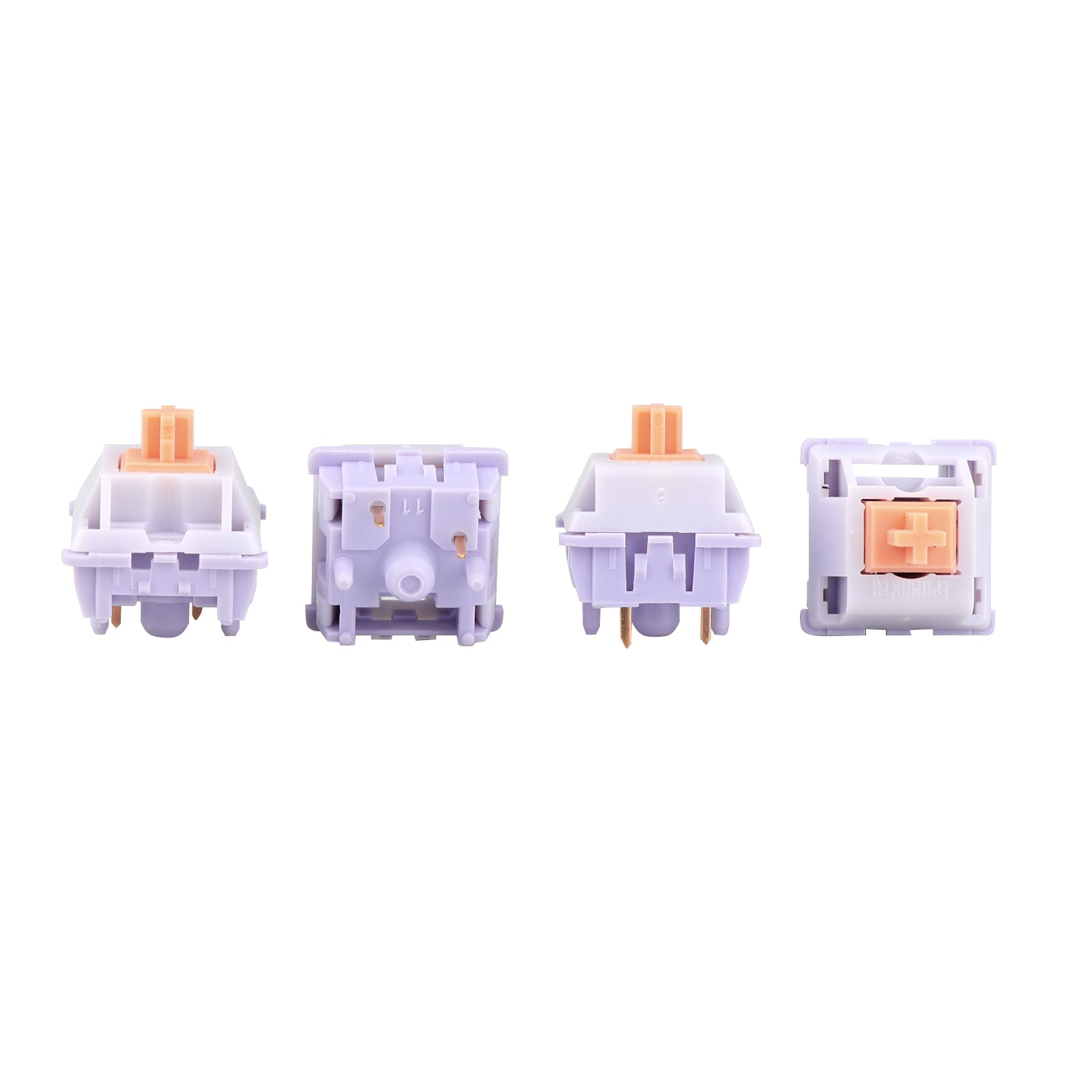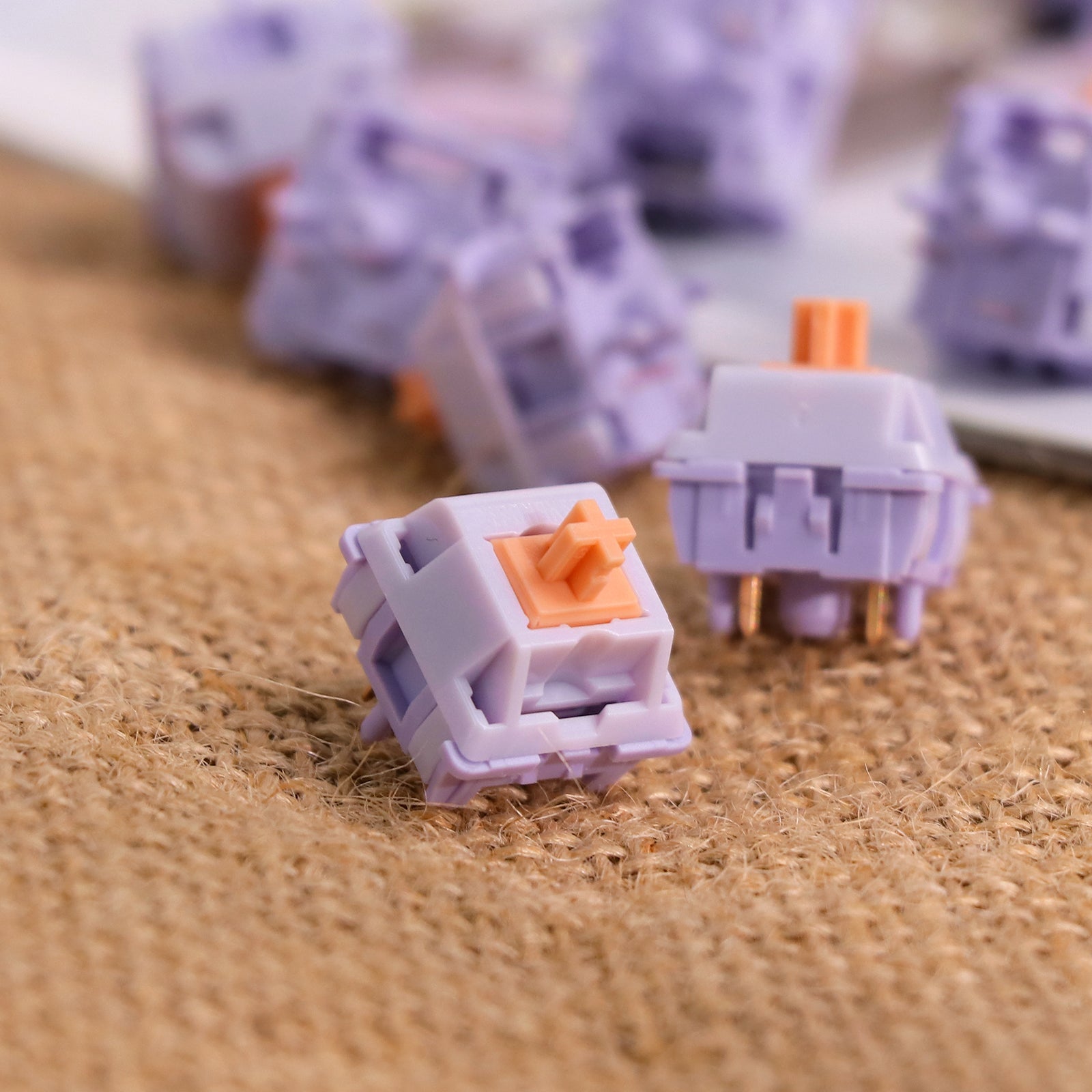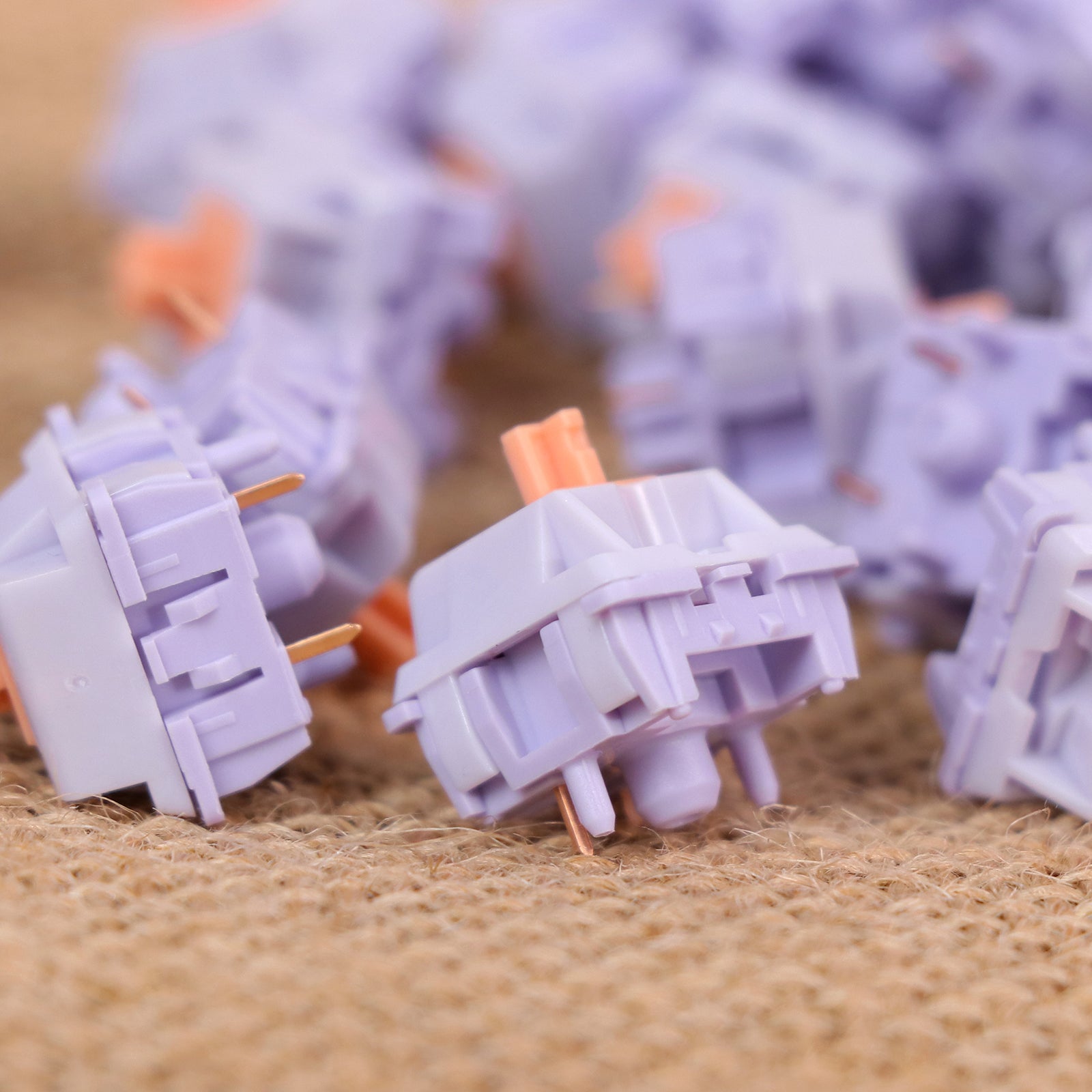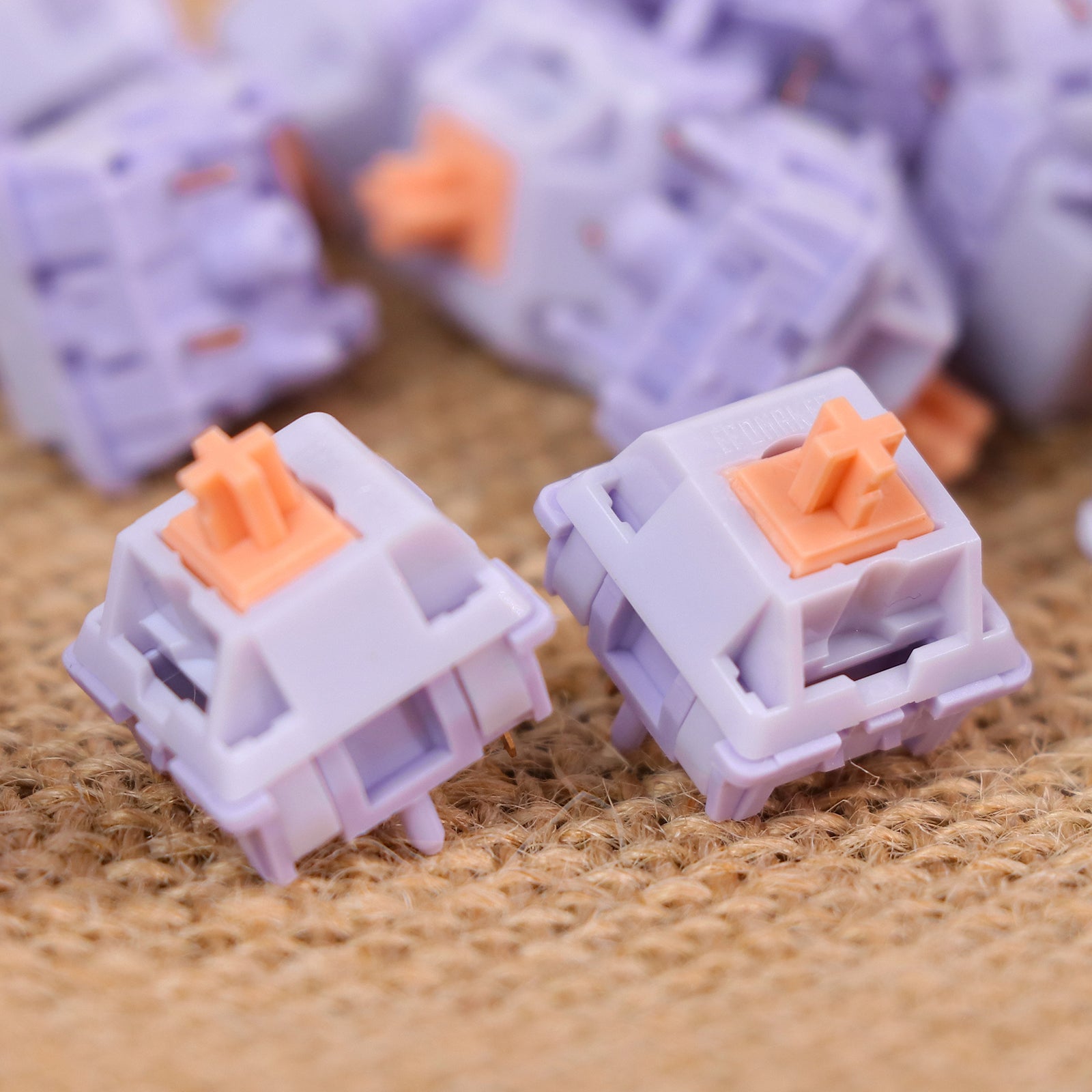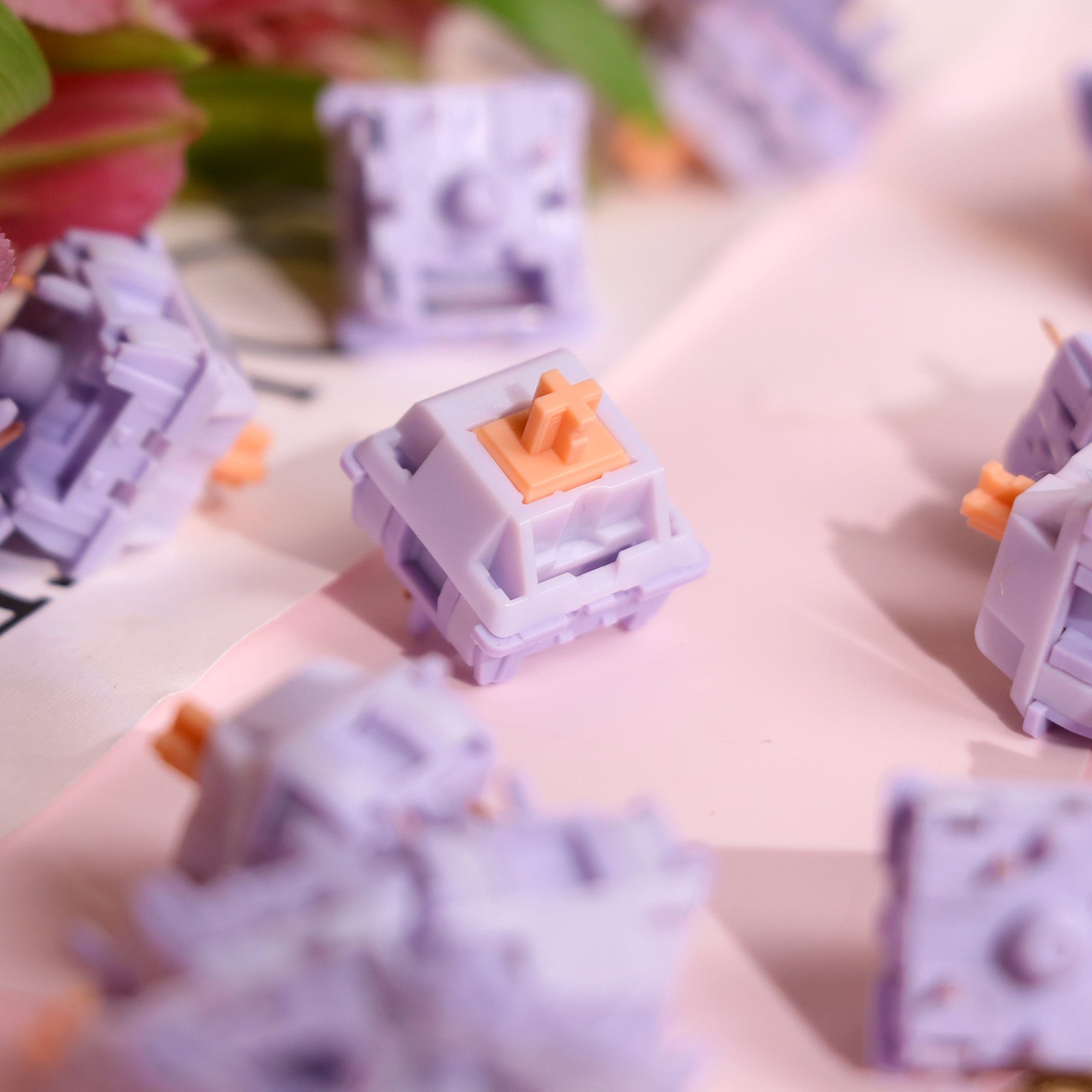 EPOMAKER Wisteria Switches Set
Original 30 Pieces of EPOMAKER Wisteria Mechanical Keyboard Switches Set
The Inspiration of EPOMAKER Wisteria Switch
POM+PTFE Stem, PC+PA66 Housing
Compatible with MX Structure Keycaps
Factory Lubed Switch Set
Built-in LED Slot & Durable Lifespan
Sale price
$9.99
Regular price
$11.99
Free standard shipping to most countries
Enjoy free shipping to most countries*. Please refer to our
shipping FAQ
to see if you apply.
Covid-19 Shipping Delay Notice
Shipping may be delayed due to covid-19 depending on your country regulations.
The Inspiration of EPOMAKER Wisteria Switch
Wisteria is a complicated plant that features bountiful purple blooms in eye-catching cascades. It symbolizes romance in most cultures and also a symbol of good luck, success, and longevity. As a team deeply fascinated by the cup-shaped flower, EPOMAKER design team takes the purple colorway as the main hue, embellished with pastel green, here comes the Wisteria-A keyswitch set full of joy and happiness!
POM+PTFE Stem, PC+PA66 Housing
POM, or Polyoxymethylene, is a versatile polymer that is known for extreme resilience and low coefficient of friction. To create an ultra-smooth, scratchless keystroke experience with no additional lube, EPOMAKER Wisteria switch adopts POM+PTFE mixed material for the stem. Low-density modified PC upper casing and PA66 bottom casing well reduce the noisy rebound sound and ensure the pure and stable sound while touching the bottom.
Compatible with MX Structure Keycaps
EPOMAKER Wisteria Flower switches are designed with general MX structure so that they can fit most keycaps sets with (X) cross stem. This greatly improves the compatibility and you can feel free to change the switch and remake your own keyboard.
Factory Lubed Switch Set
Coming factory-lubed and special structured, the EPOMAKER Wisteria switch can be self-lubed when being typed, which is especially helpful for maintaining a smooth feeling. The durable stem is credited to a more smooth and pleasing typing experience.
Built-in LED Slot & Durable Lifespan
Equipped with LED slots for modification, the backlight can be shine-through even with PBT housings in the EPOMAKER Wisteria switches. This provides more fun feature and options for DIYers. With a strong single spring, the lifespan can go up to 100 million times of keystrokes based on laboratory durability test. Get your keyboard something new and have fun with them!
Specifications for Epomaker Wisteria Switch Specs
Material: POM+PTFE stem, PC top housing, PA66 bottom housing
Spring: 20.4mm extra-long spring
Pin: 5 pins
Switch type: Linear
Actuation force: 45gf
Pre Travel: 2.2mm
Total Travel: 3.6mm
Switch type: Tactile
Actuation force: 46gf
Pre Travel: 2mm
Total Travel: 3.1mm
Technical Specifications
Spring length
about 20.4mm (stainless steel 304c)
Material
POM+PTFE stem,modified PC upper case, PA66 bottom case
Inside the box
30 pieces of EPOMAKER Wisteria Switches
Perfectly Smooth Tactile Switch
EPOMAKER Wisteria Switches Set
I love it
I got this for free in their giveaway in facebook. I got 3 boxes for free. I love them so much. Kinda thocky.
VERY LOUD, VERY CLACKY
very loud, very clacky. My wife made me give them away because they were too loud but at least it fulfilled expectations
Join us on Instagram
Join our community in Instagram to keep up to date with our news, product releases, sales and giveaways!