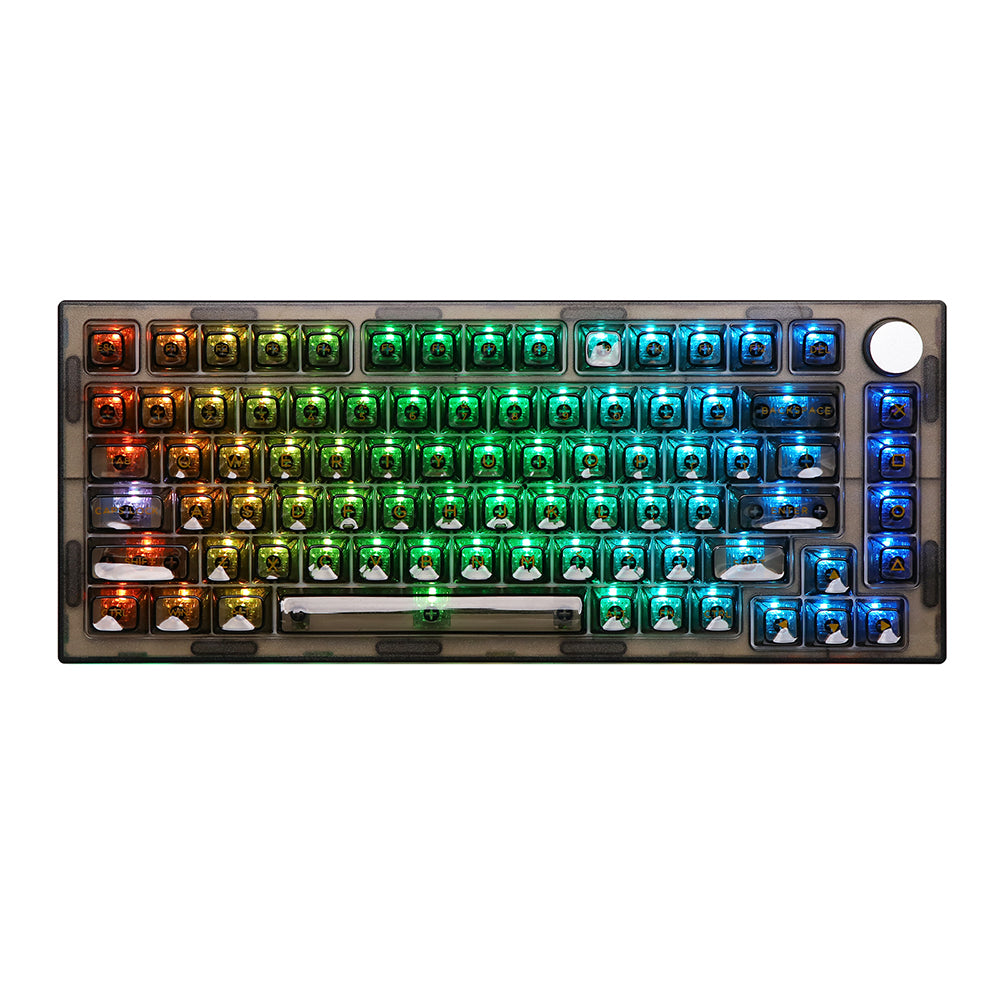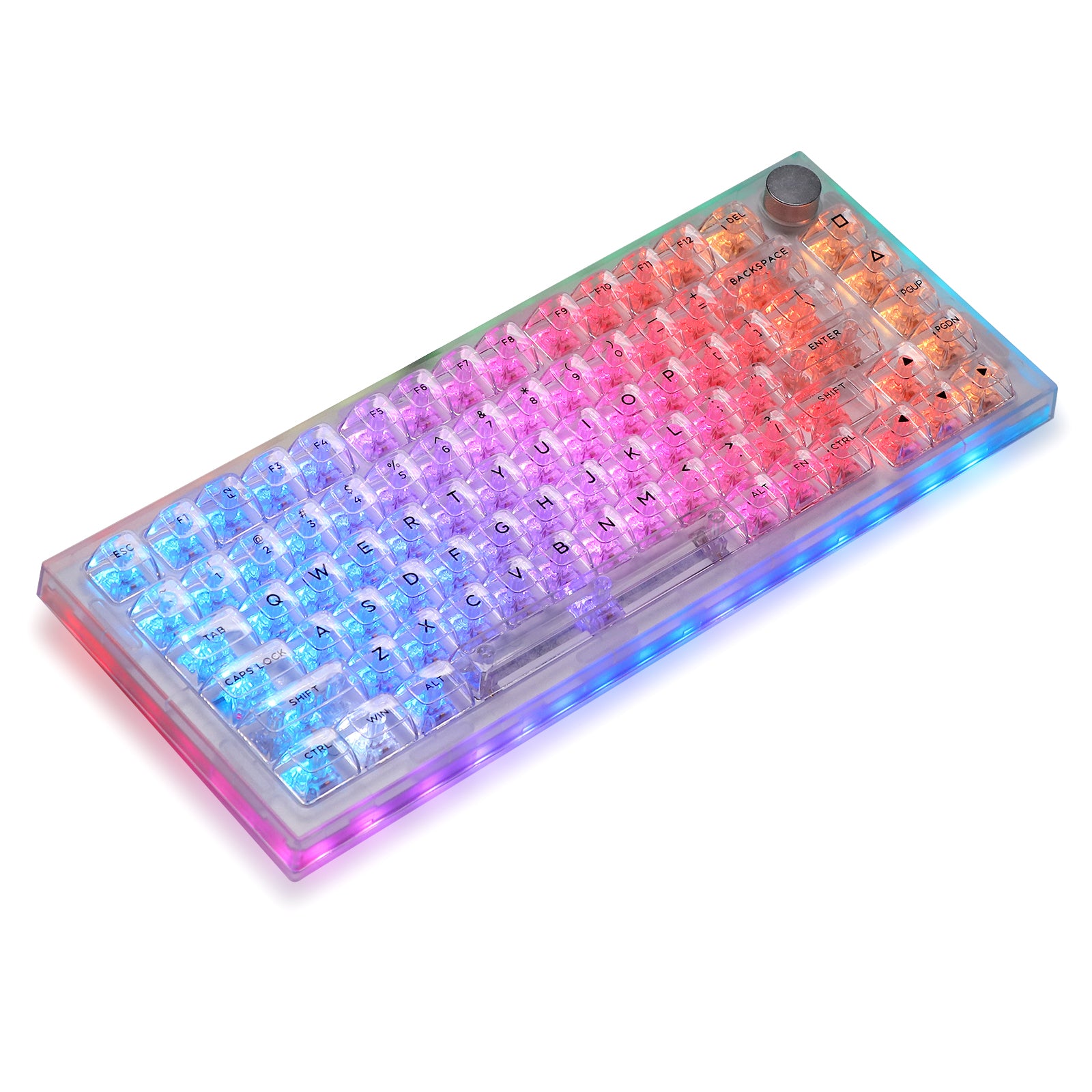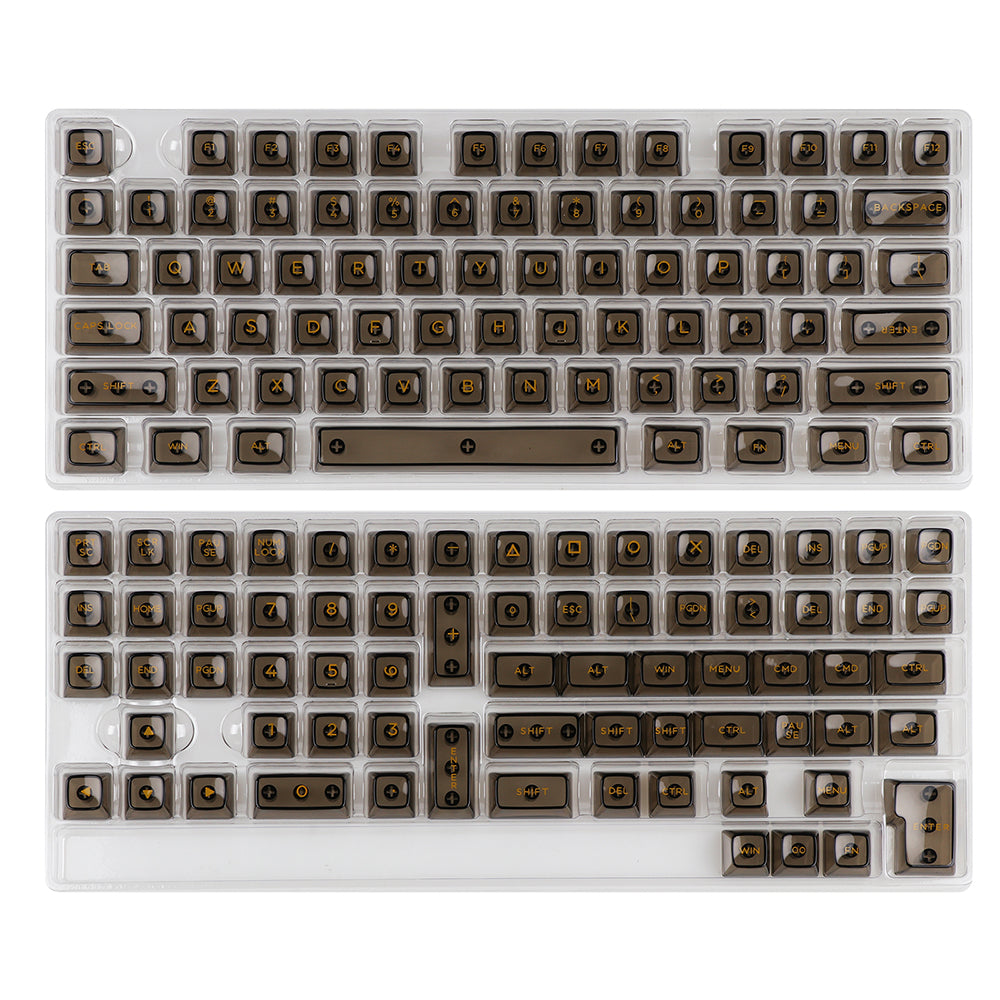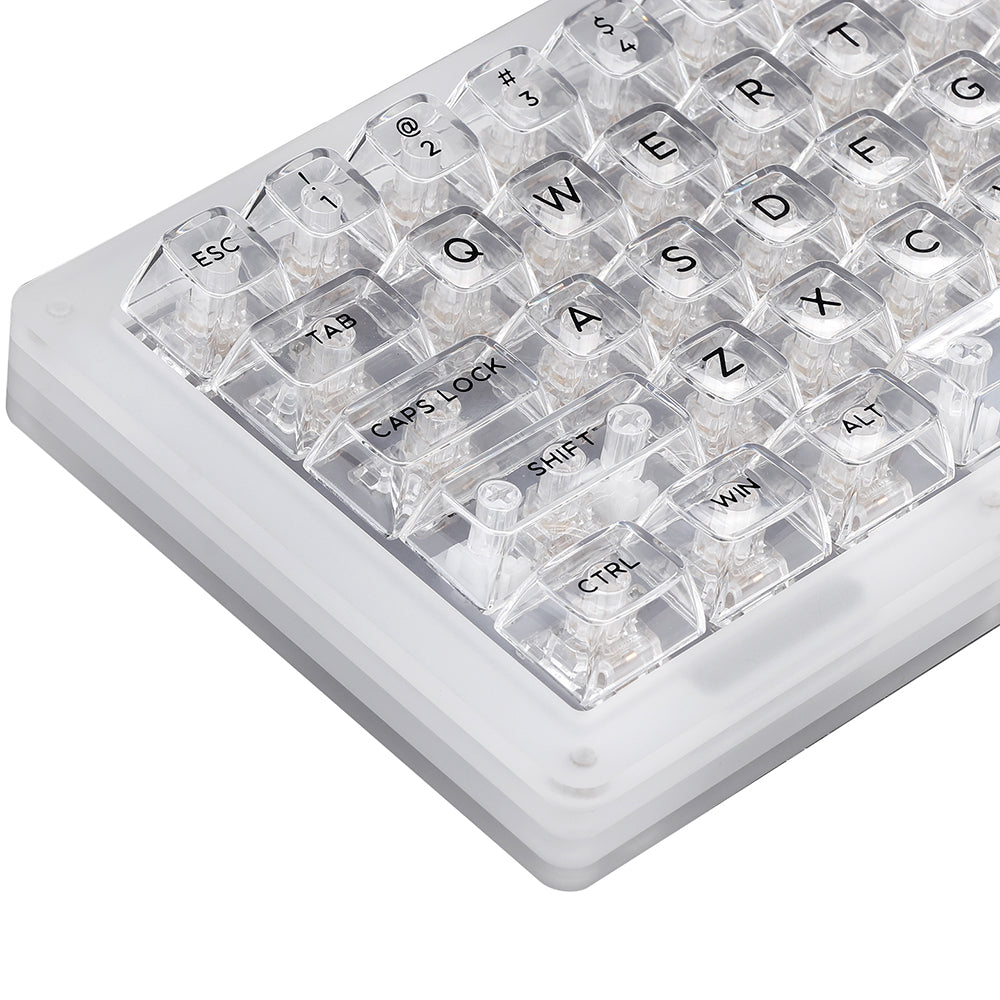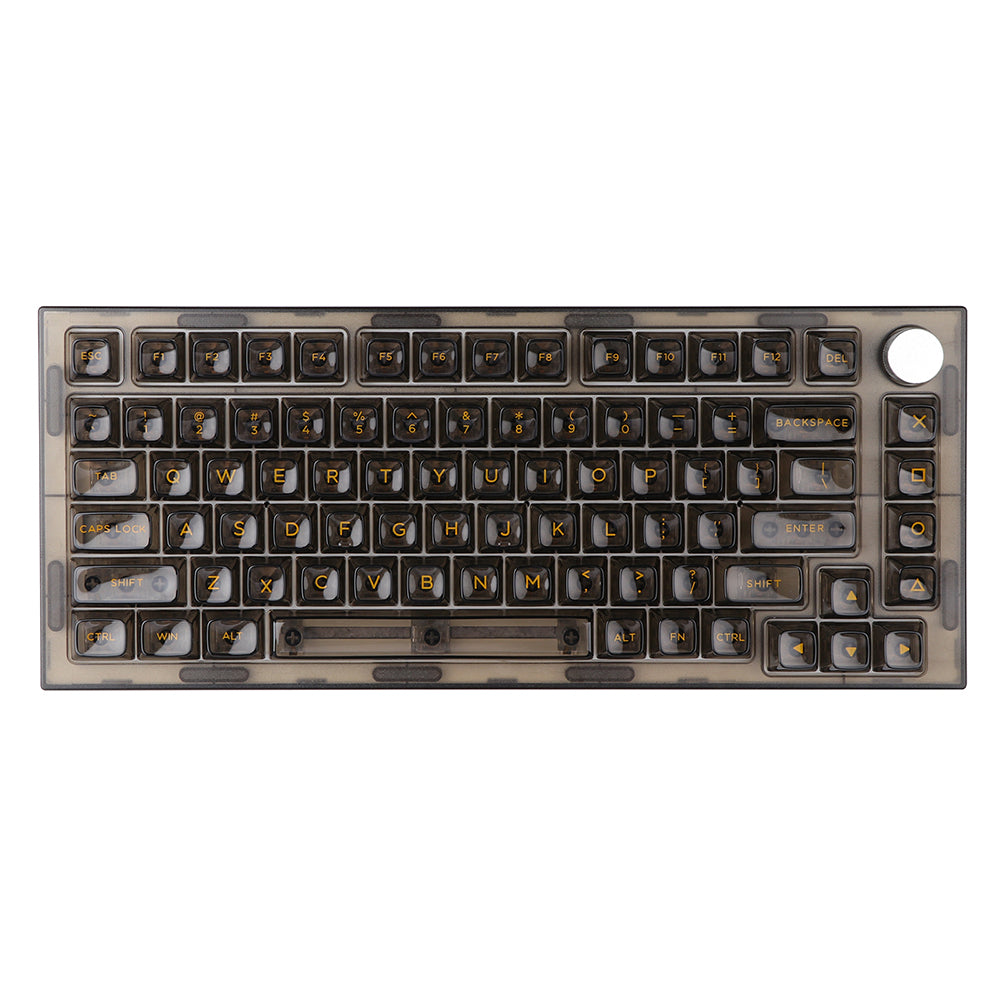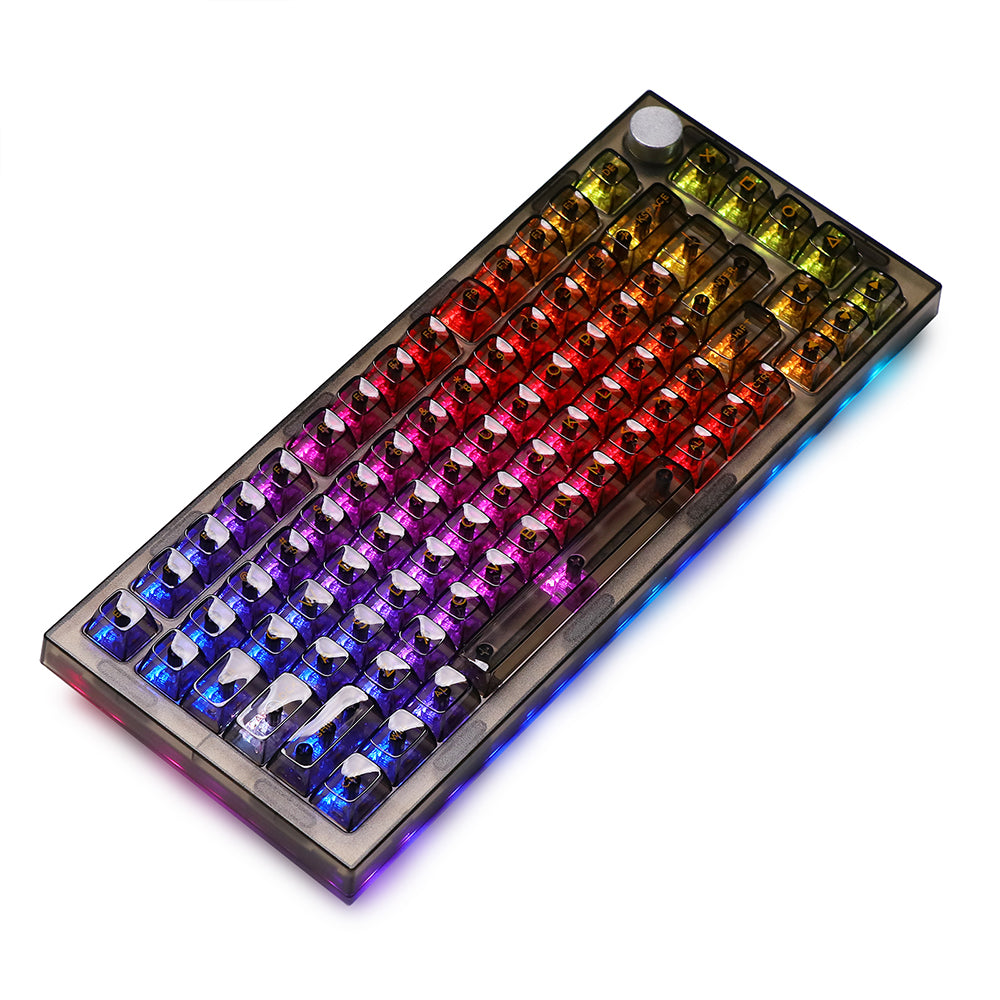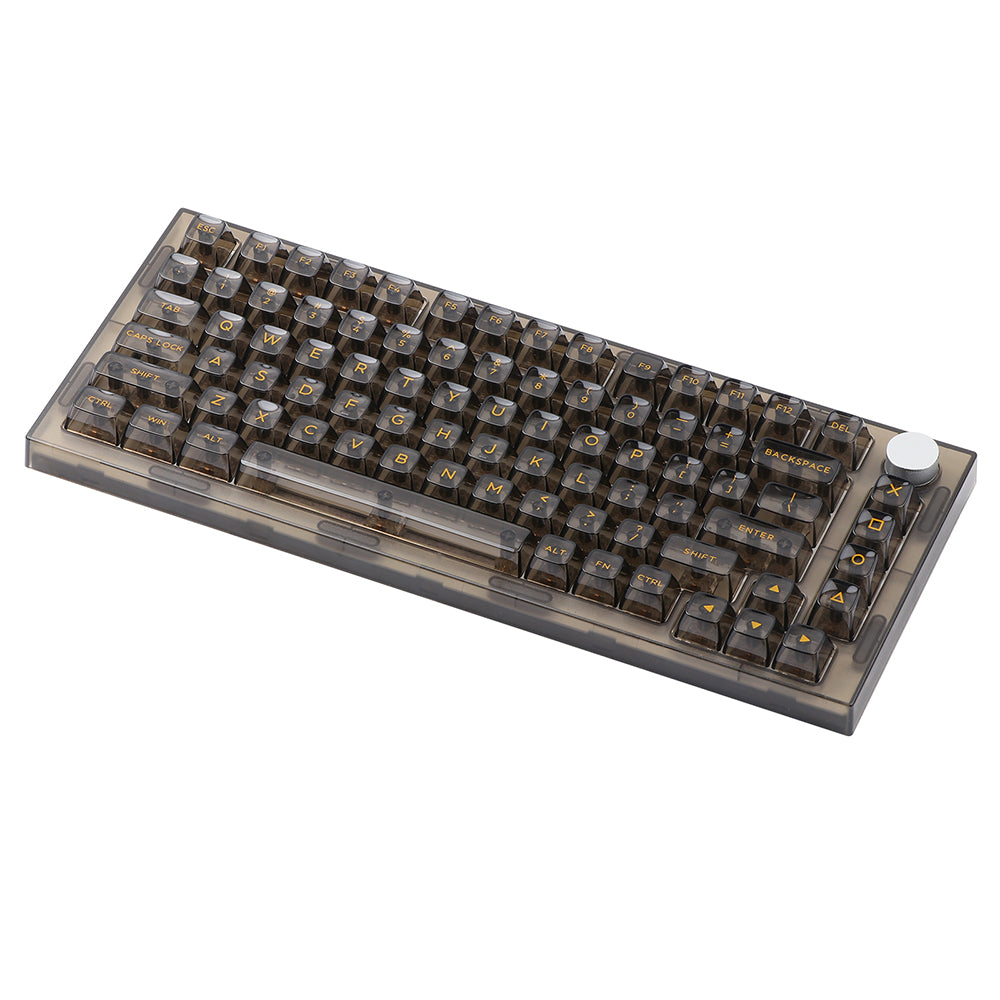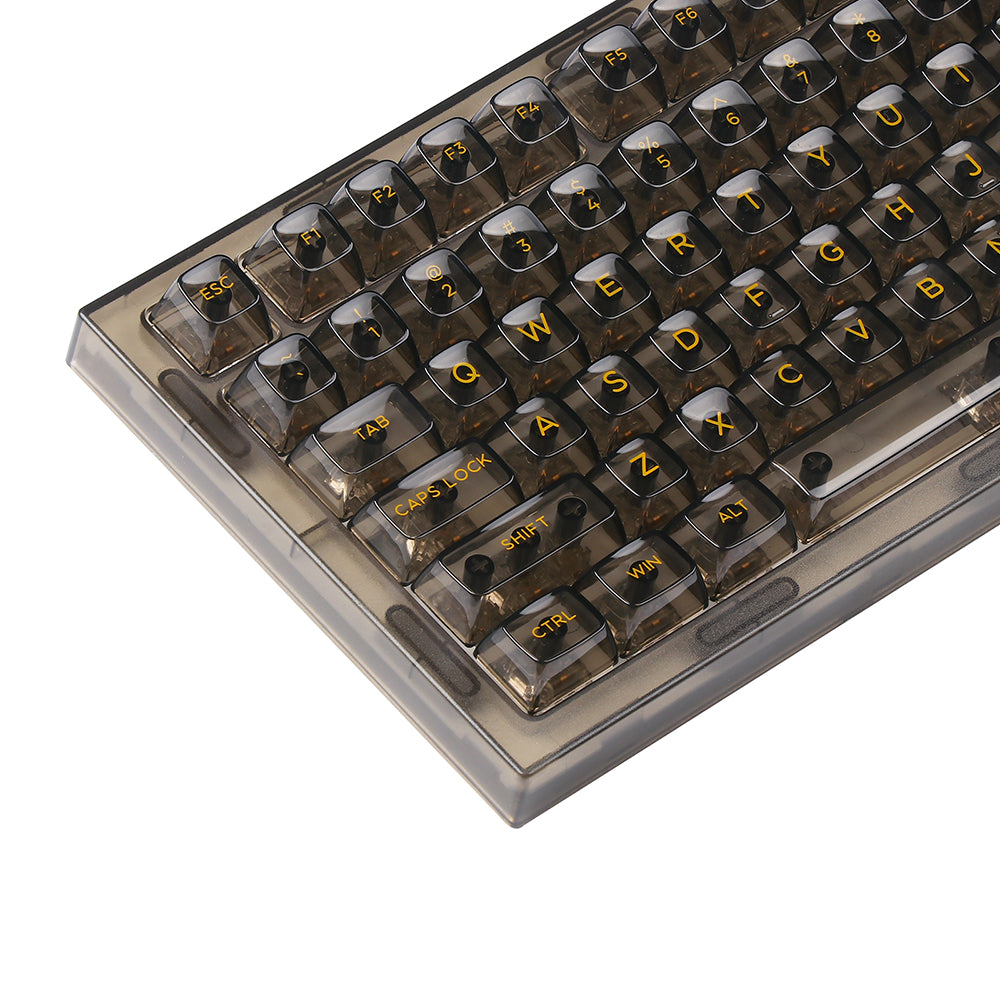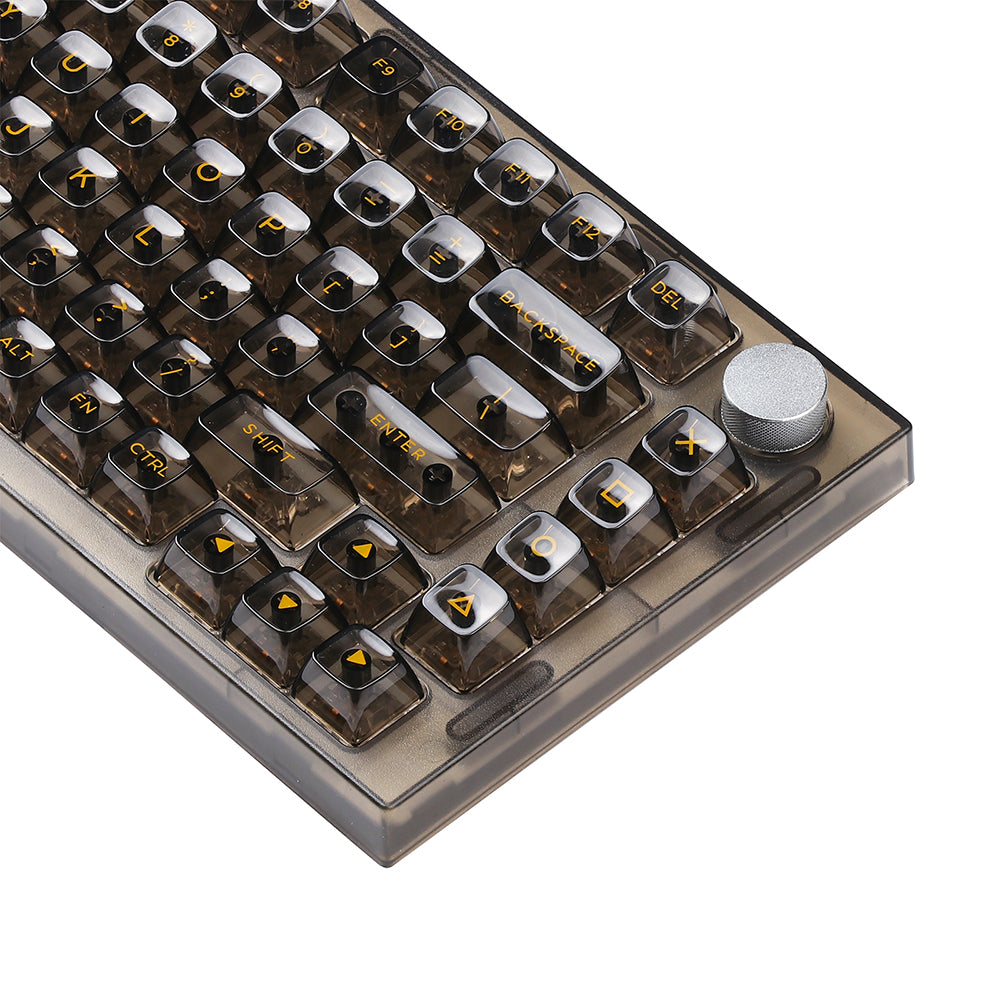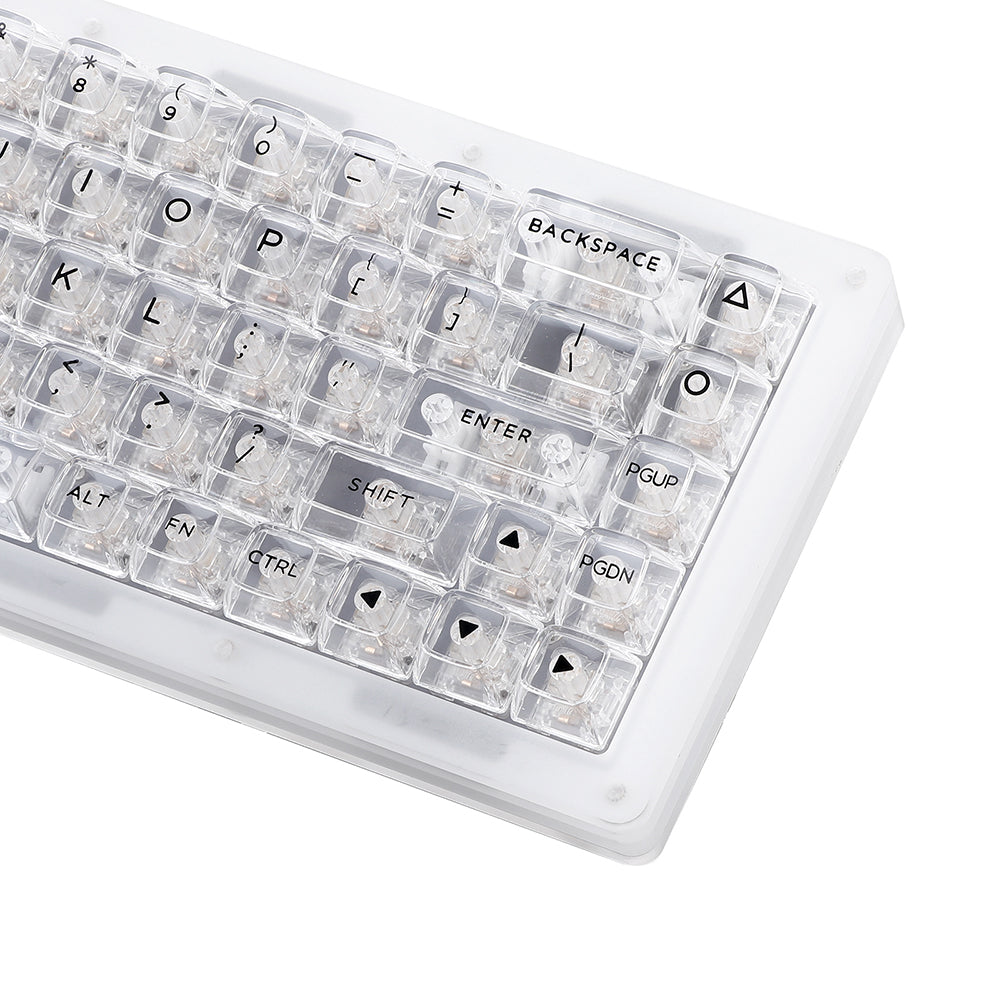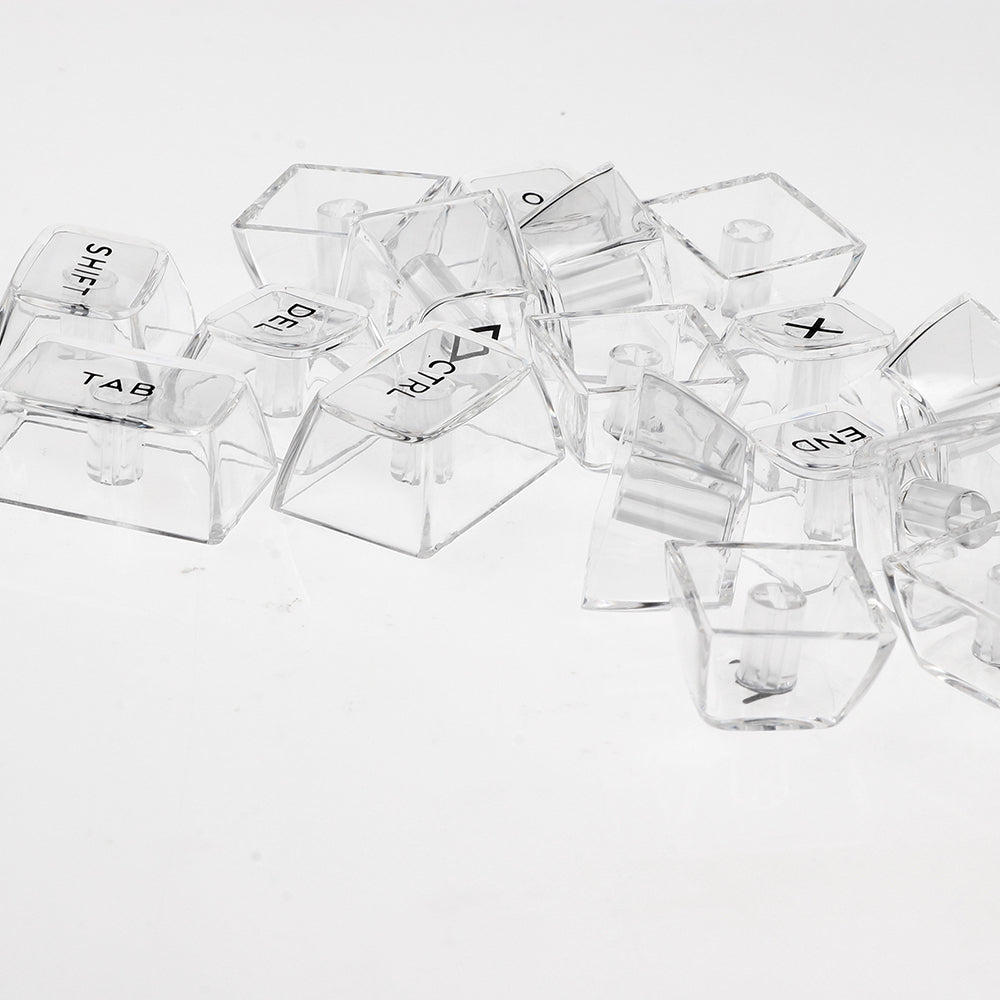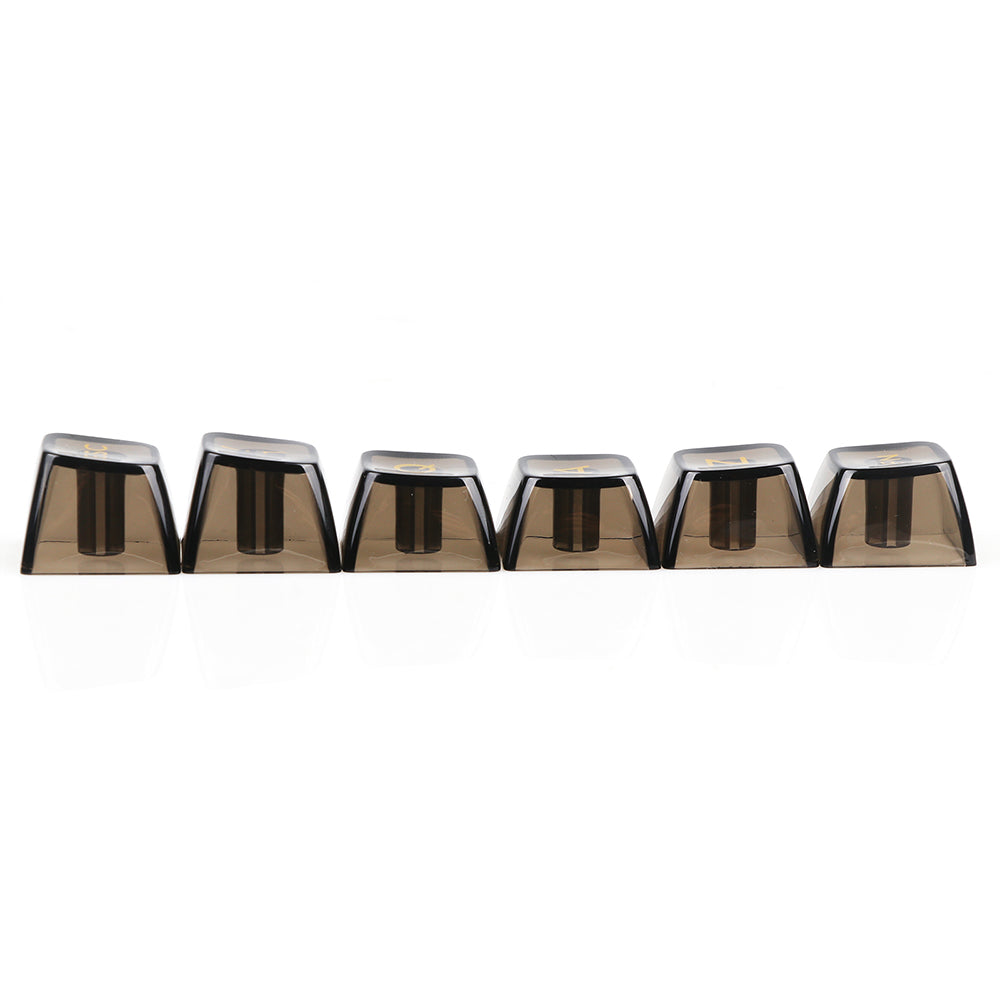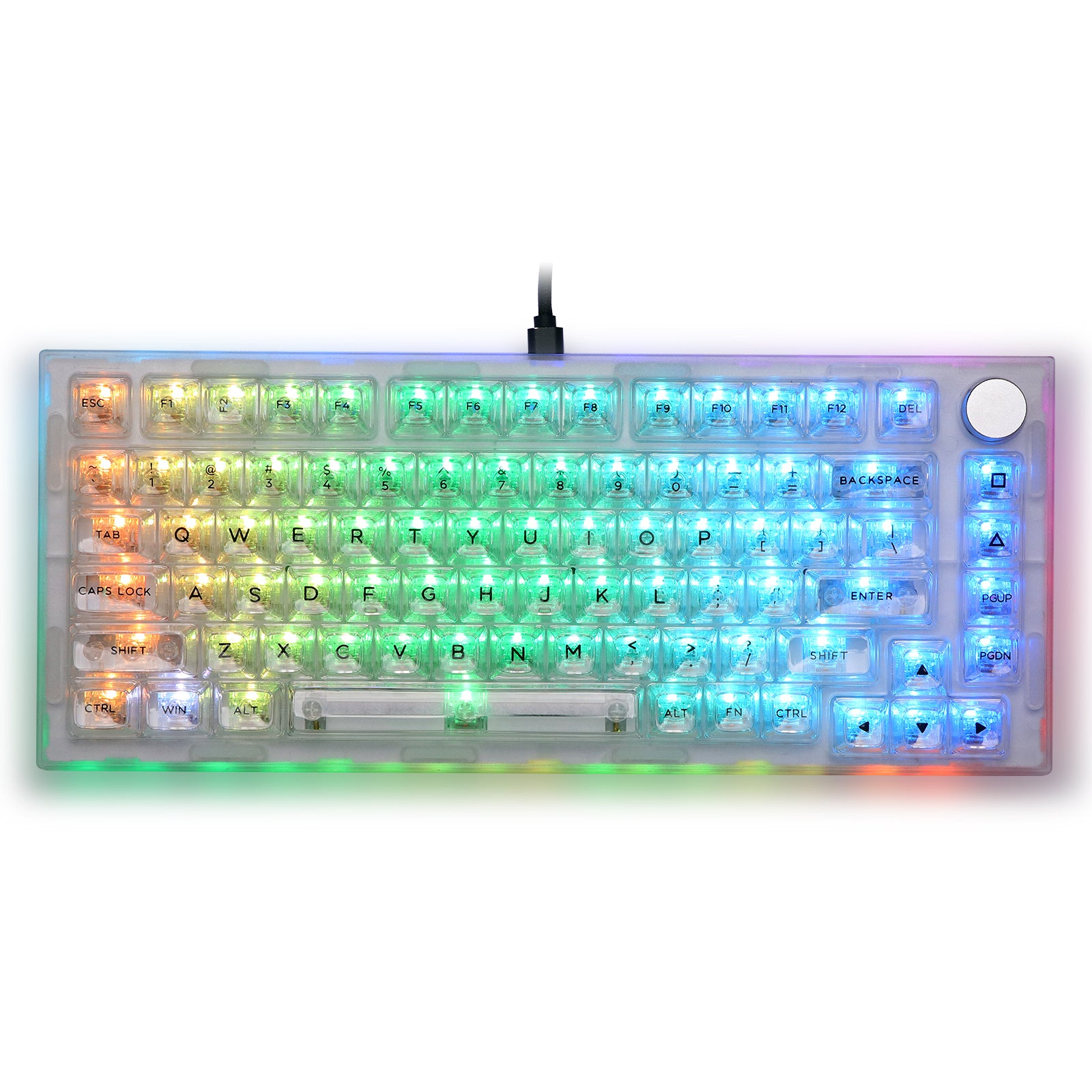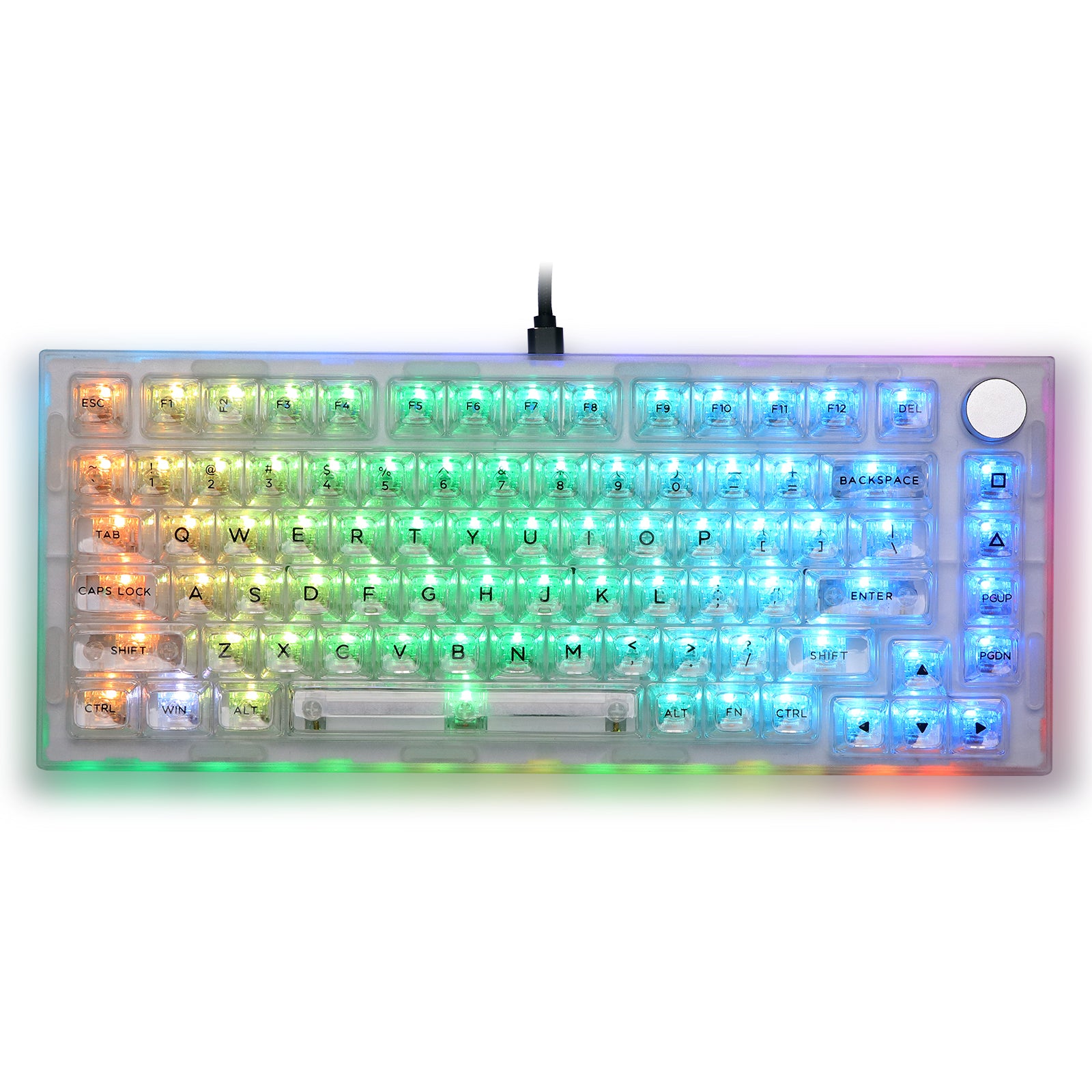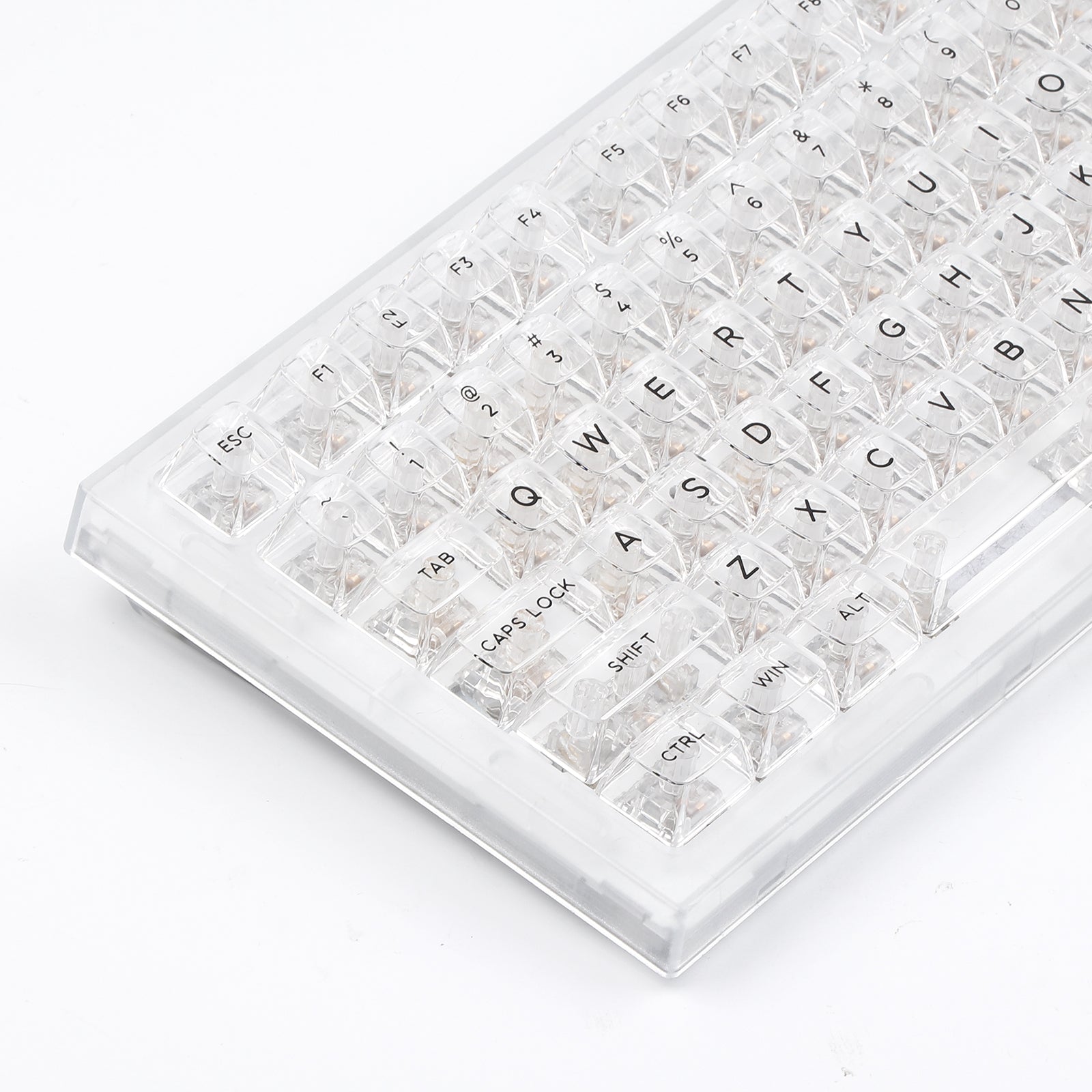 143 Keys ESA Profile PC Transparent Keycaps Set
ESA profile, Compatible with MX Switches
143 keys with Large Fonts
ANSI/ISO Layout Compatible
High-Quality Polycabonate Material with UV Printing
Compatible with 60%/65%/75%/TKL/96%/1800-compact or full size keyboard
Sale price
$33.99
Regular price
$39.99
Free standard shipping to most countries
Enjoy free shipping to most countries*. Please refer to our
shipping FAQ
to see if you apply.
7-Day Return Policy
You may return any non-customized and non-sales product that is sealed, within the 7 days upon receiving it.
EPOMAKER Airy Transparent Keycaps
EPOMAKER Airy Keycaps set is designed to fit on a standard ANSI/ISO keyboard with MX style switches. Perhaps you want to give your favorite AZERTY keyboards a makeover to match the modern design trends? Whatever your taste, we're positive that this is the right choice for you! Shine-through RGB backlight creates an vivid atmosphere which plays an important role in play-ability and mood.
ESA Profile, Compatible with MX Switches
From the community, for the community. EPOMAKER ESA Profile is the best practice of our pursue. ESA profile has a angled and spherical top similar to SA profile. The height is medium but not too tall. It provides unique experience unlike other profiles. This profile is considered as a solid option for both gaming and quick or regular typing. Designed to compatible with MX switches and its clones, EPOMAKER Airy provides you with more possibilities and fun.
143 Keys Set, ANSI/ISO Layout Compatible
Apart from the basic full keycaps, this set also contains extra replacement keycaps, including Mac modifiers and ISO special keys, such as big Enter key, 1.25U Shift...Either you are using ANSI standard layout or you are more familiar with ISO layout, we cover it all for you. Simply get one set and meet all needs.
High-Quality Polycabonate Material with UV Printing
Pursuing an ultimate transparency, this set adopts premium PC material to mould the keycaps and printing the characters through digital printing process. The rigorous production ensures the keycaps survive *wear-resistant and scratch-resistant tests. *Note: the test result comes from the laboratory data may differ from actual usage scenes. Due to the material properties, PC keycaps may still be vulnerable to scratches and hand sweat/oil/cream.
Increased Compatibility
EPOMAKER Airy transparent keycaps set contains special shift sizes and modifiers like the 1u, 1.75u and 2u SHIFT key, so it is with more possibilities to customize your EPOMAKER keyboard, such as 60%/65%/75%/TKL/96%/1800-compact/100% keyboard. It also has split spacebar keys that you might need. A keycap set that makes your DIY journey worry-free.
Technical Specifications
Number of Keycaps
143 Keys
Printing Method
UV Printing
Compatible Layout
ANSI, ISO layout
Compatible switches
Cherry MX and its clones
Inside the box
Epomaker Airy Transparent Keycaps set
These feel much nicer than the stock Keychron V6 keycaps
I bought these for my Keychron V6 keyboard. They make the keys feel much nicer to the touch and even make the keystrokes feel nicer.
There is however an issue if you want to use this set with a US keyboard layout:
The "| \" keycap that goes near the enter key is not included.
There are "| \" keys in the set, but they have the wrong profile for that specific location.
If you put them in that location anyway, they stick out very noticeably.
I ended up having to use a "PAUSE" key in its place, because it had the right profile.
That's the only thing I wish they'd fix, as I cannot complain about anything else, considering the low price compared to other keycap sets.
Not Recommended
I was not satisfied with these keycaps (some are taller than others) and if I wanted to return them it would cost significantly more than what I paid to return them. So now I have a set of keycaps that aren't suitable and I am stuck with them, avoid this seller like the plague.
Good color - but some keys are taller
Some keys are taller (ie backspace, enter, shift etc) than the rest of the number and letter keys which lead the sound to be totally different - and kinda looks weird! Overall not my fav.
100% satisfied!
I replaced the keycaps on Epomaker GK96S with this one. It looks completely different and I like this one much better.
I don't use LED backlight, but when I turn it on, it looks awesome! It is nice to enjoy the light leaking between the opaque keycap, seeing the light directly through the keycap is more fun!
Join us on Instagram
Join our community in Instagram to keep up to date with our news, product releases, sales and giveaways!