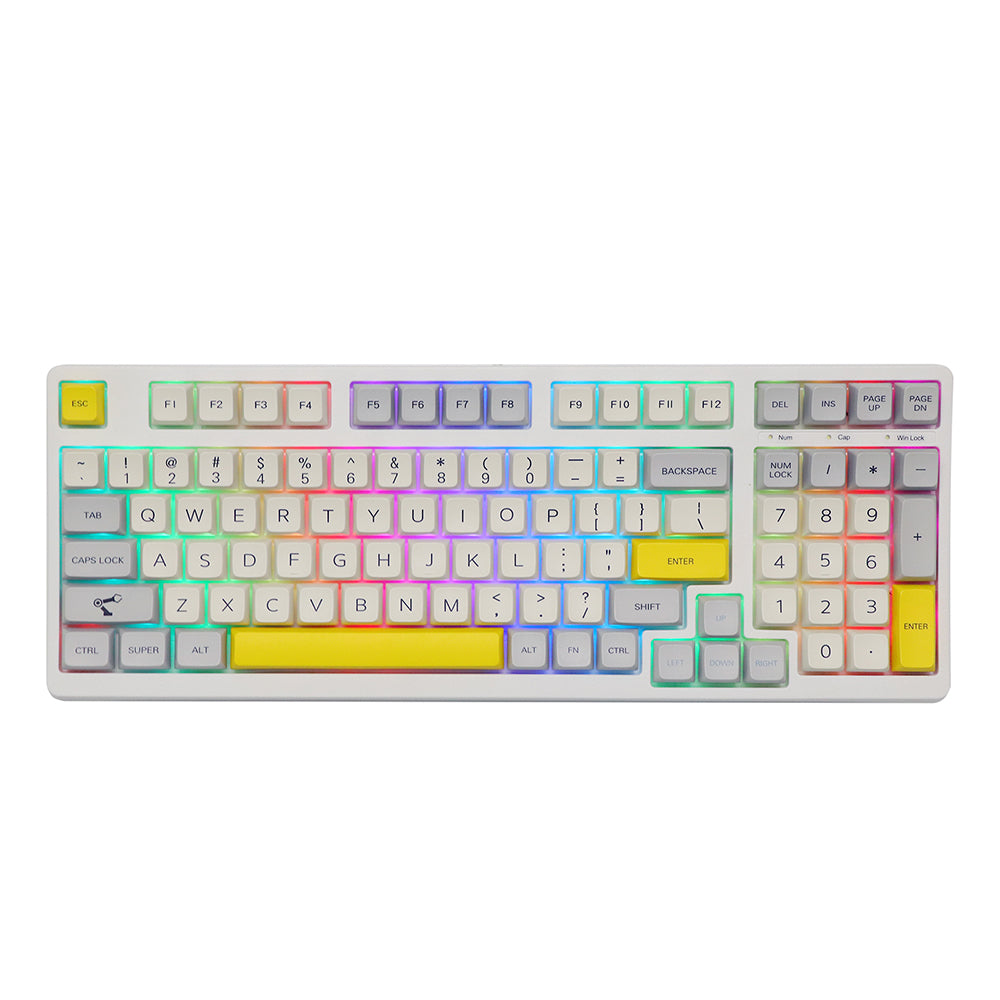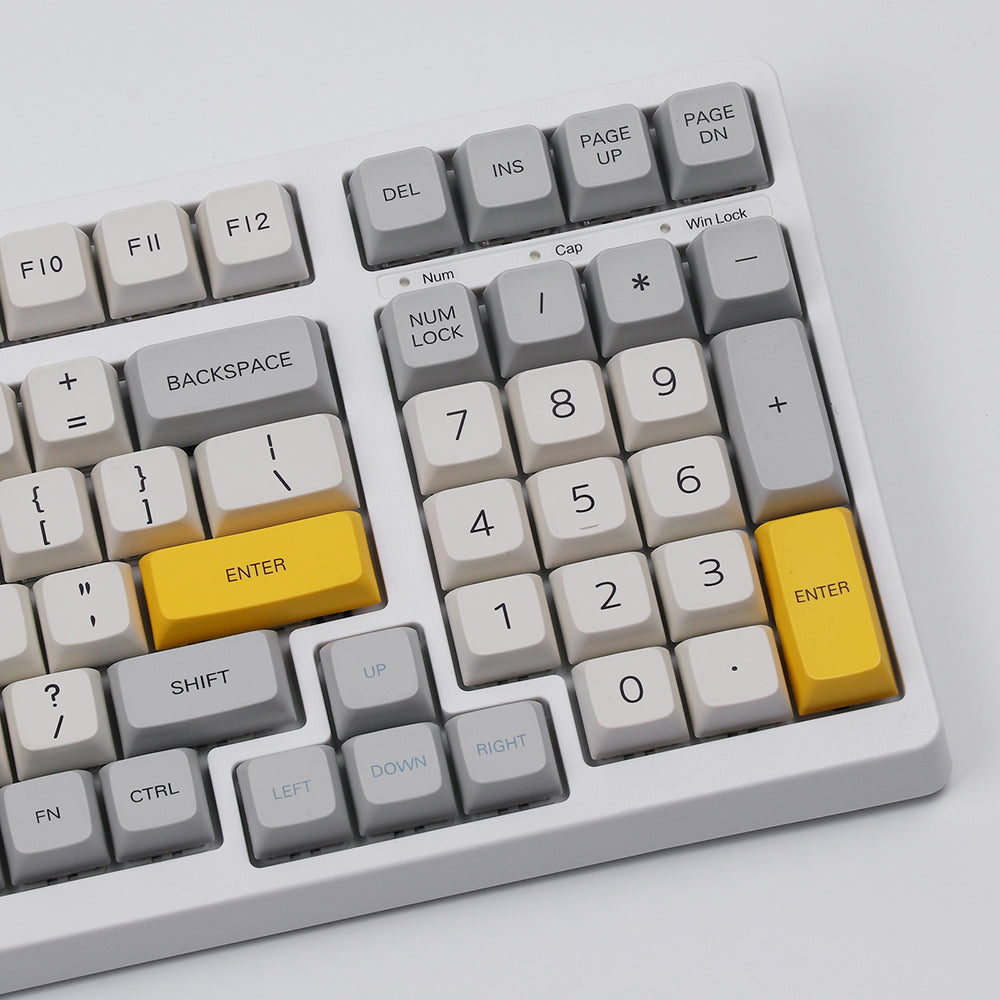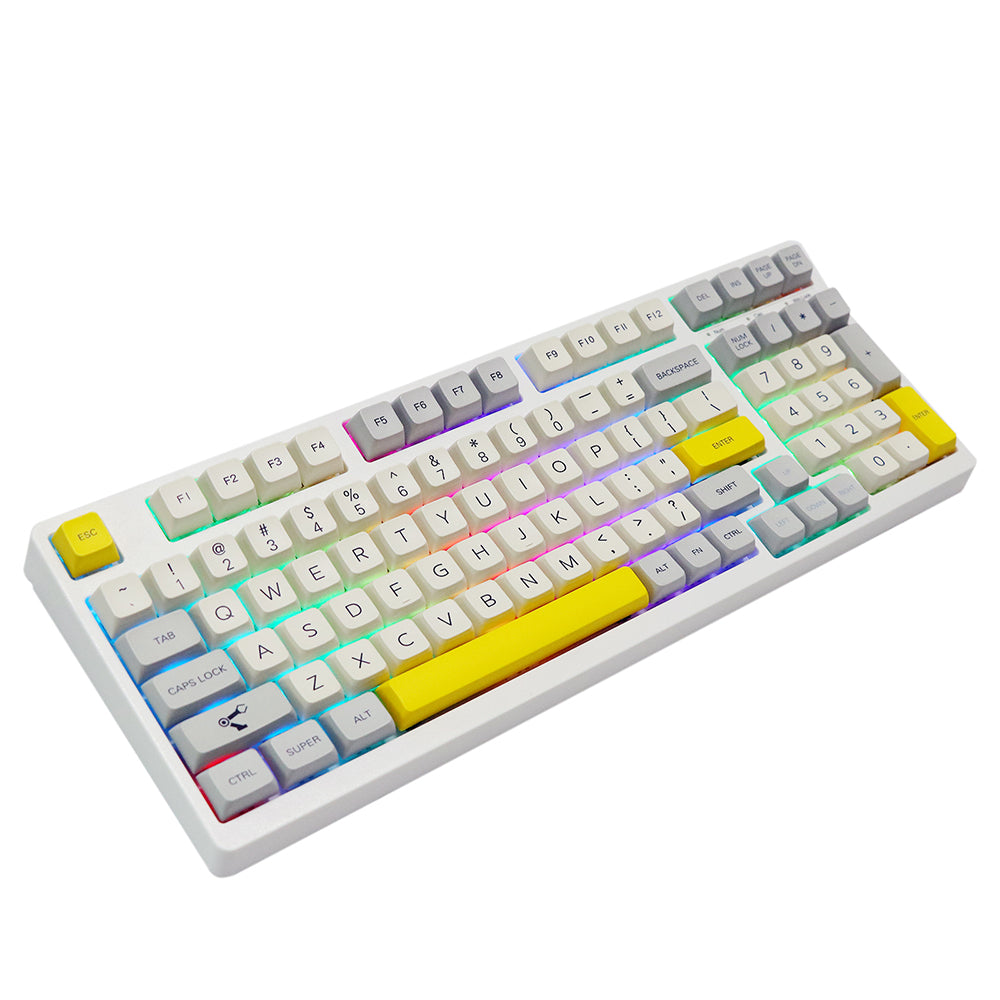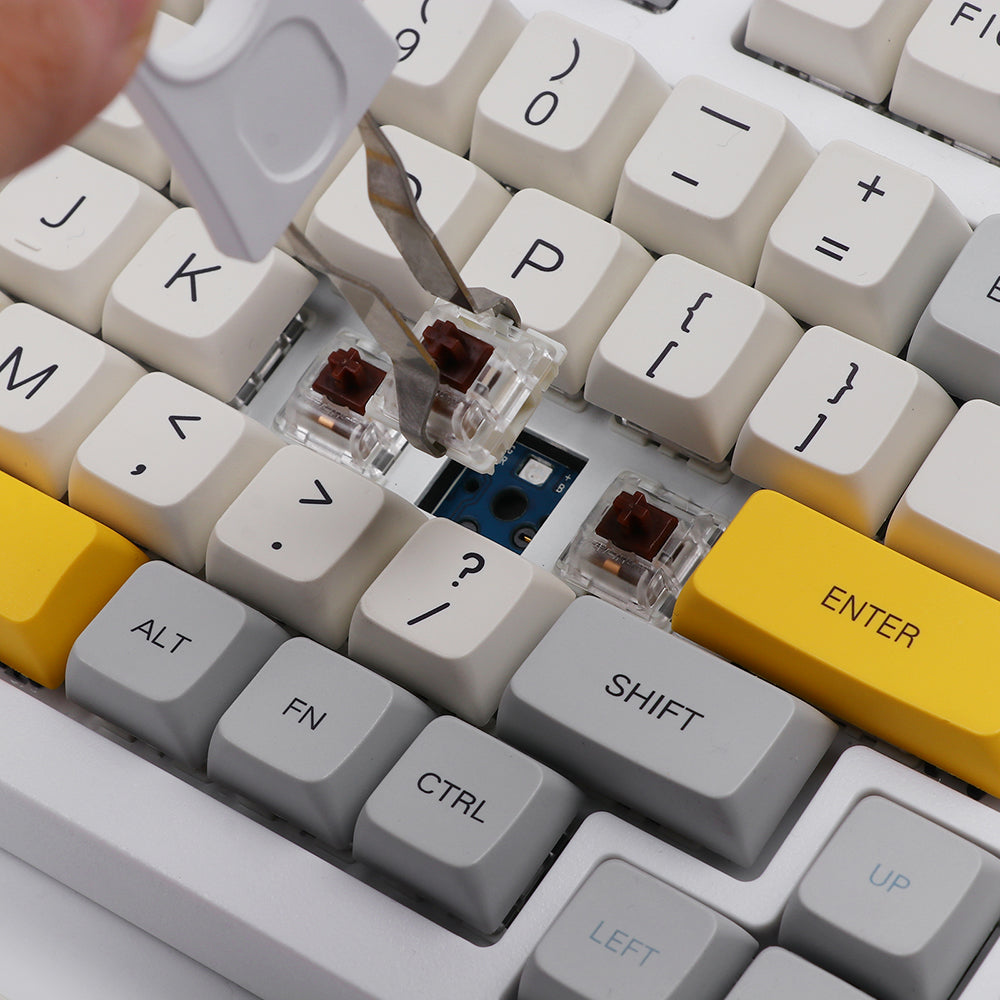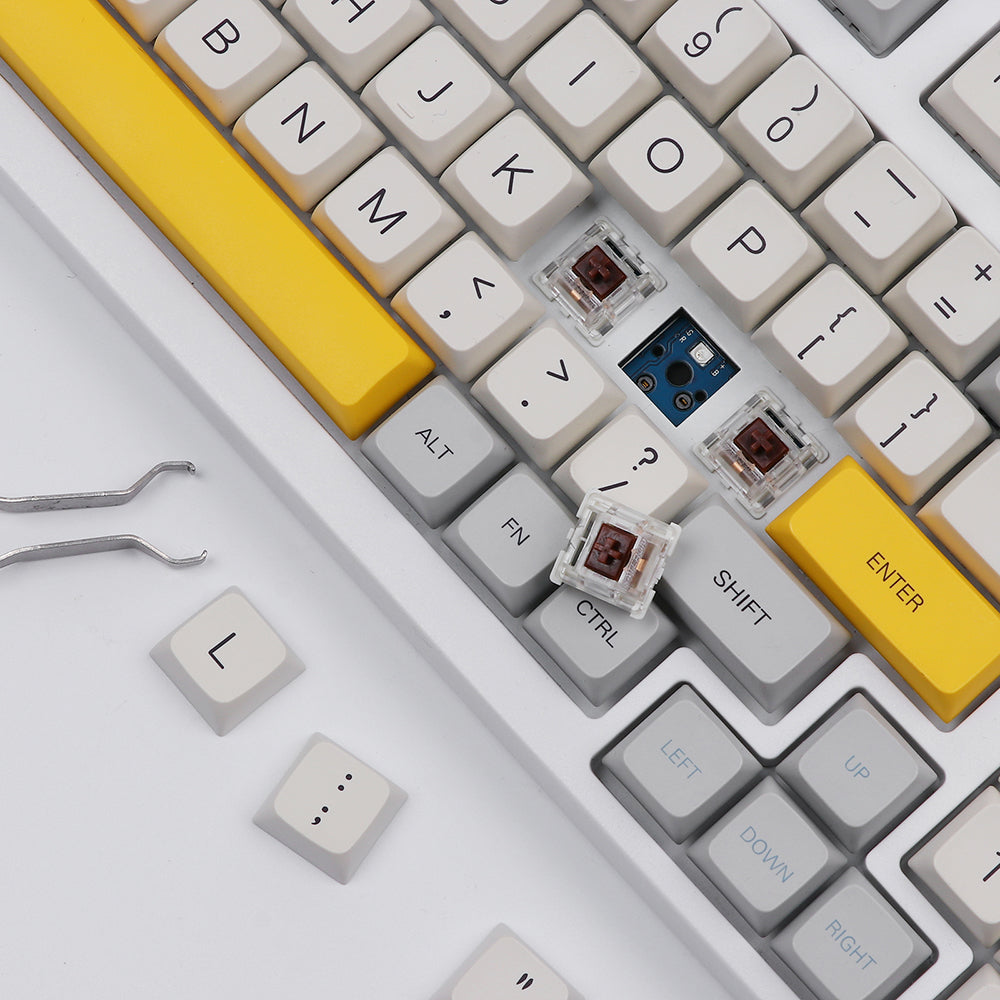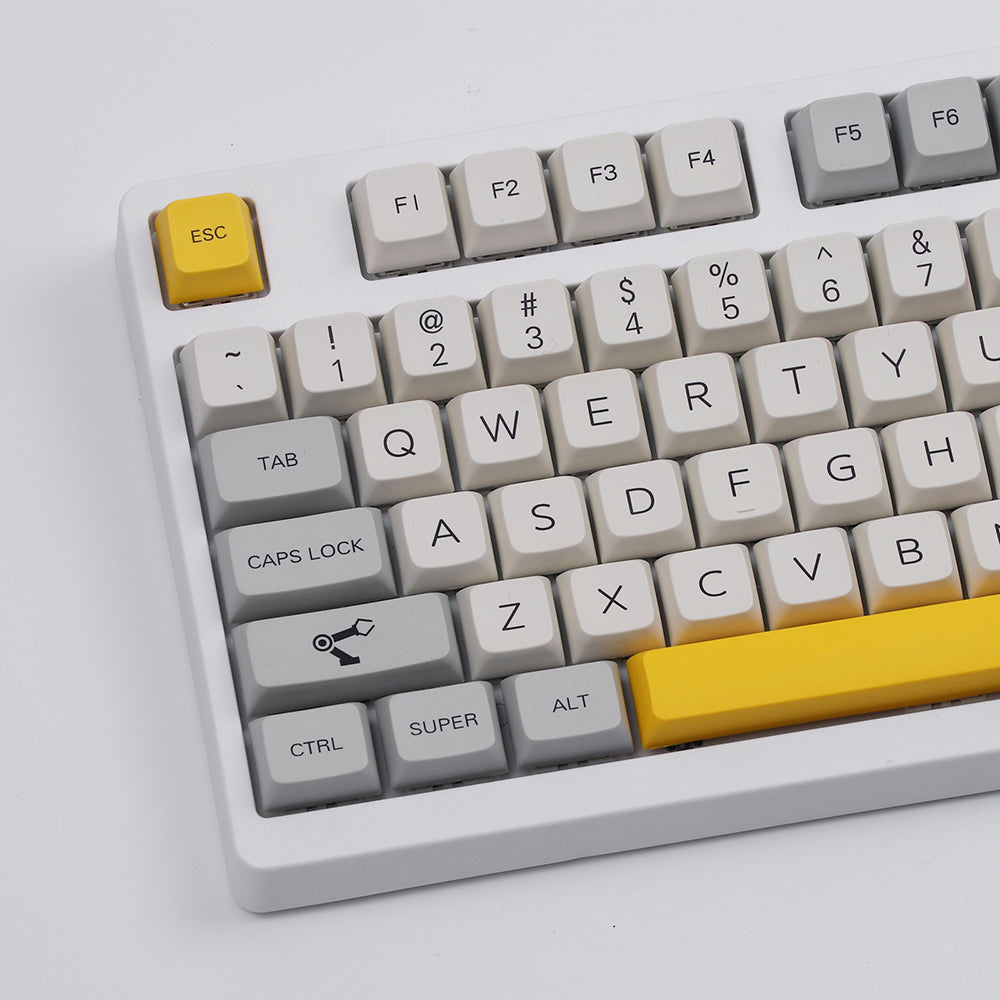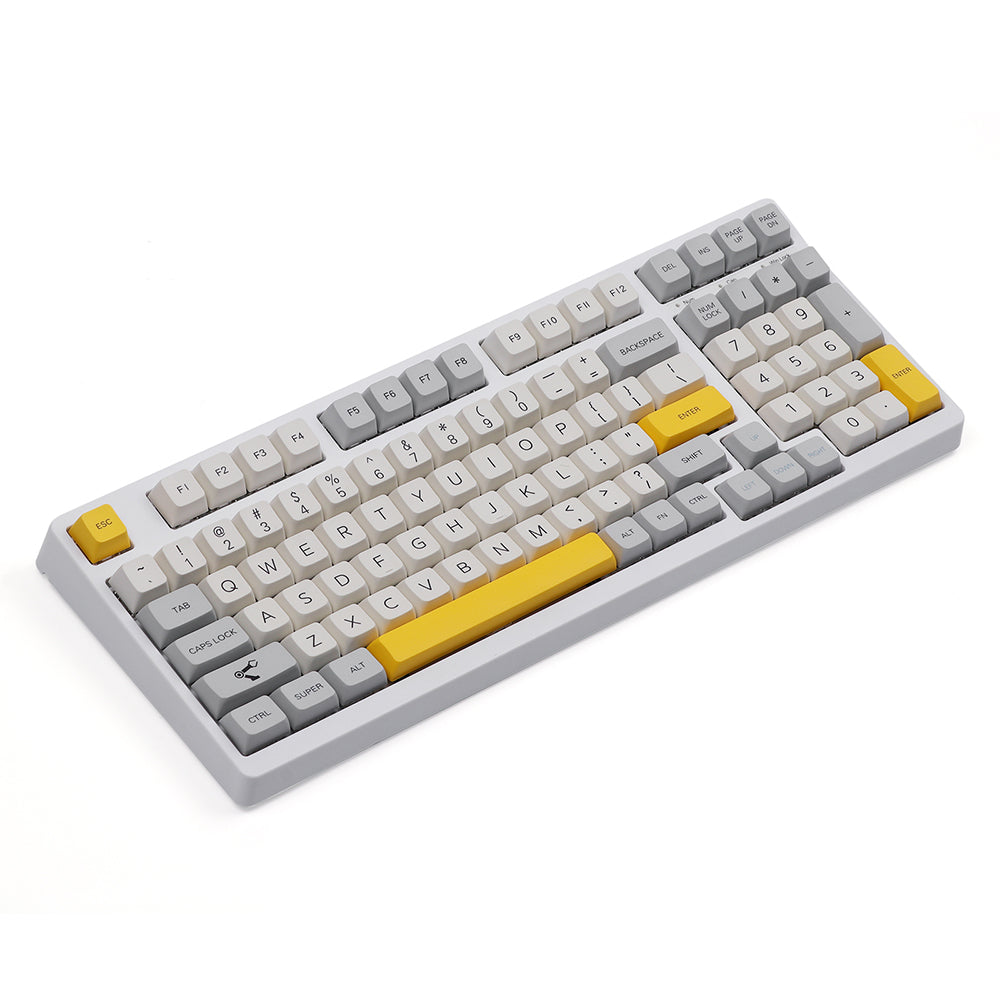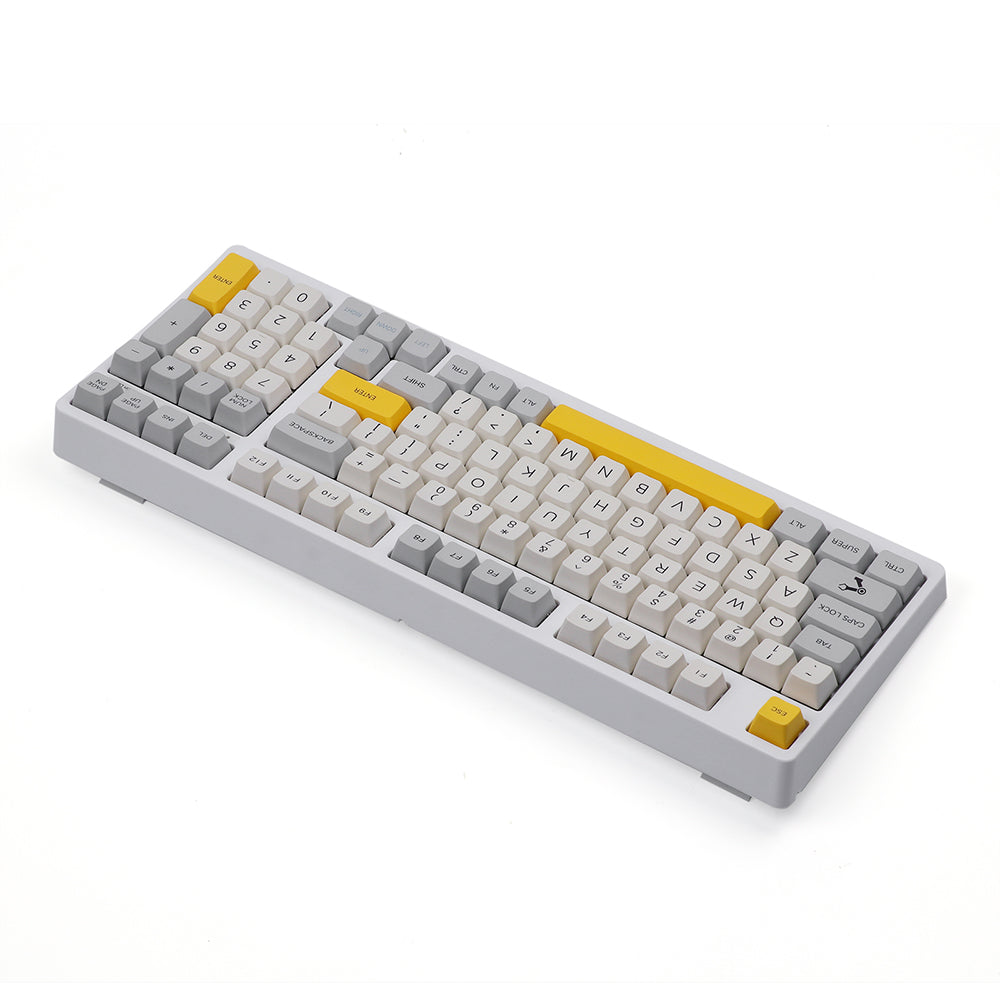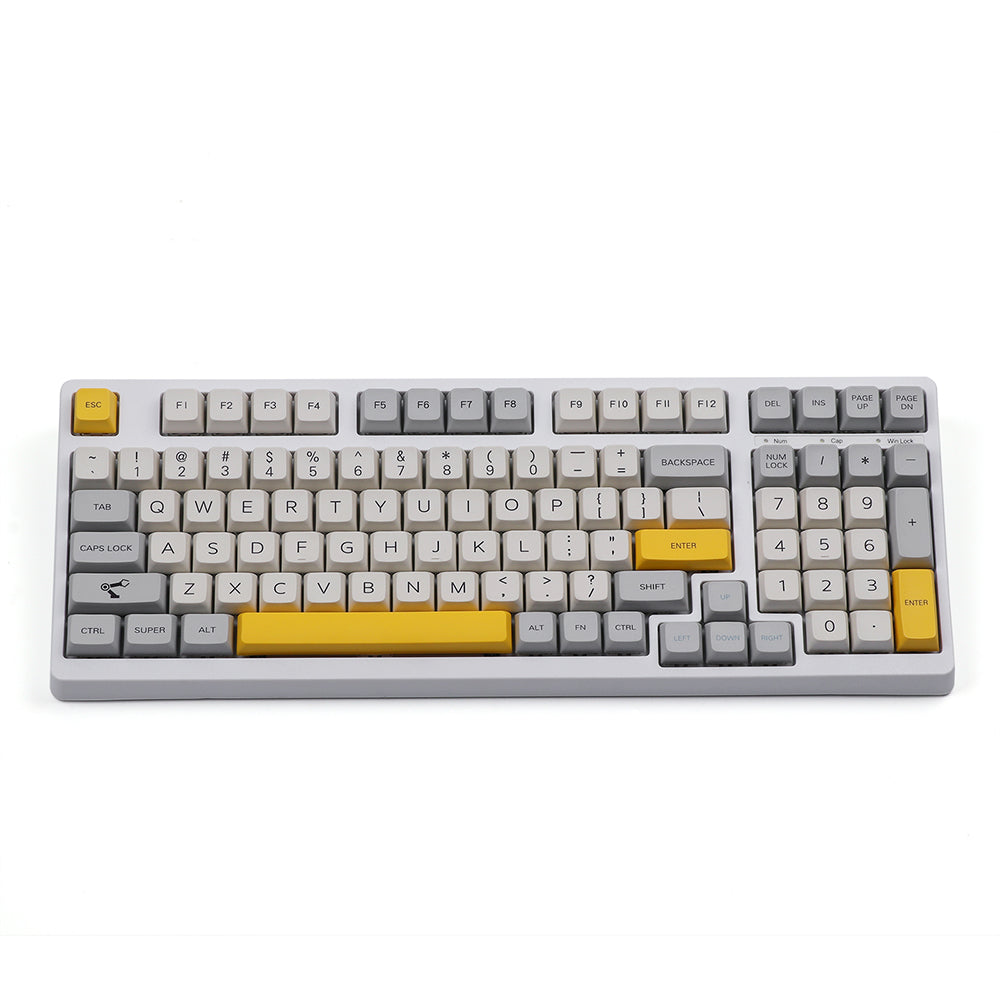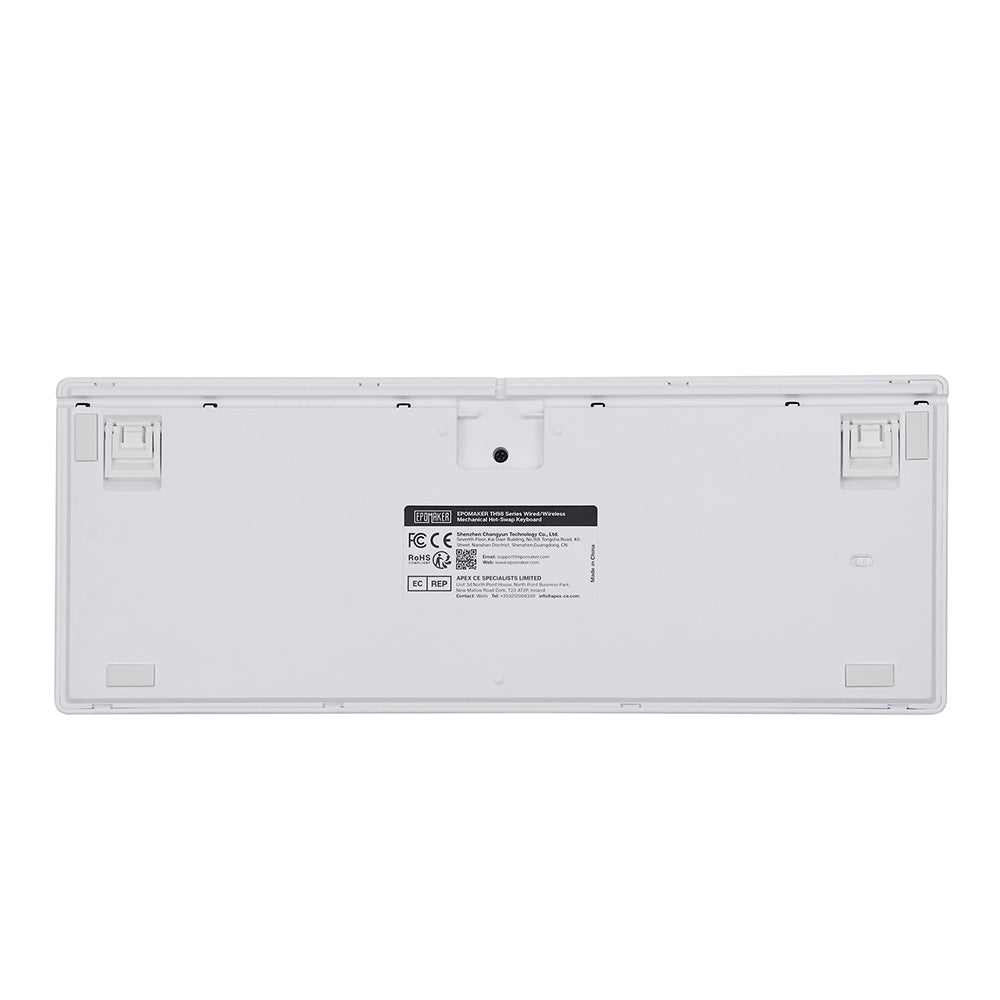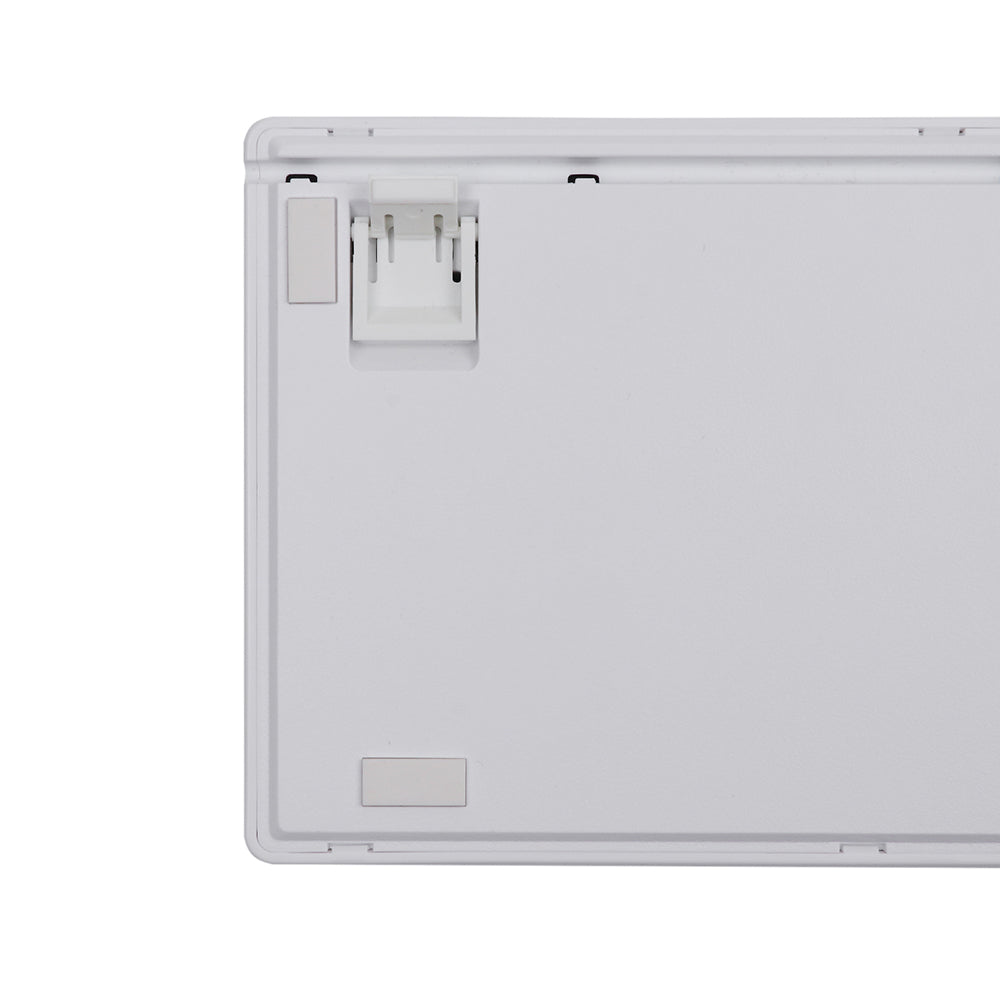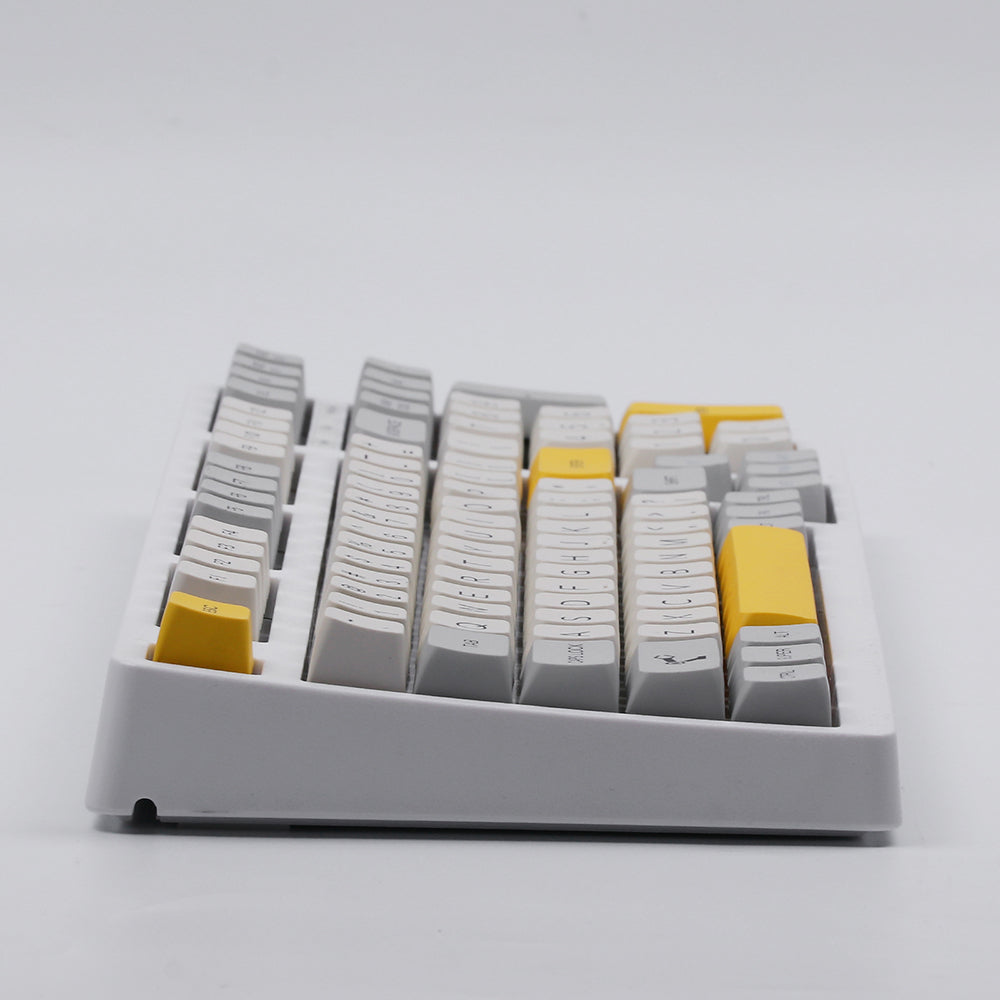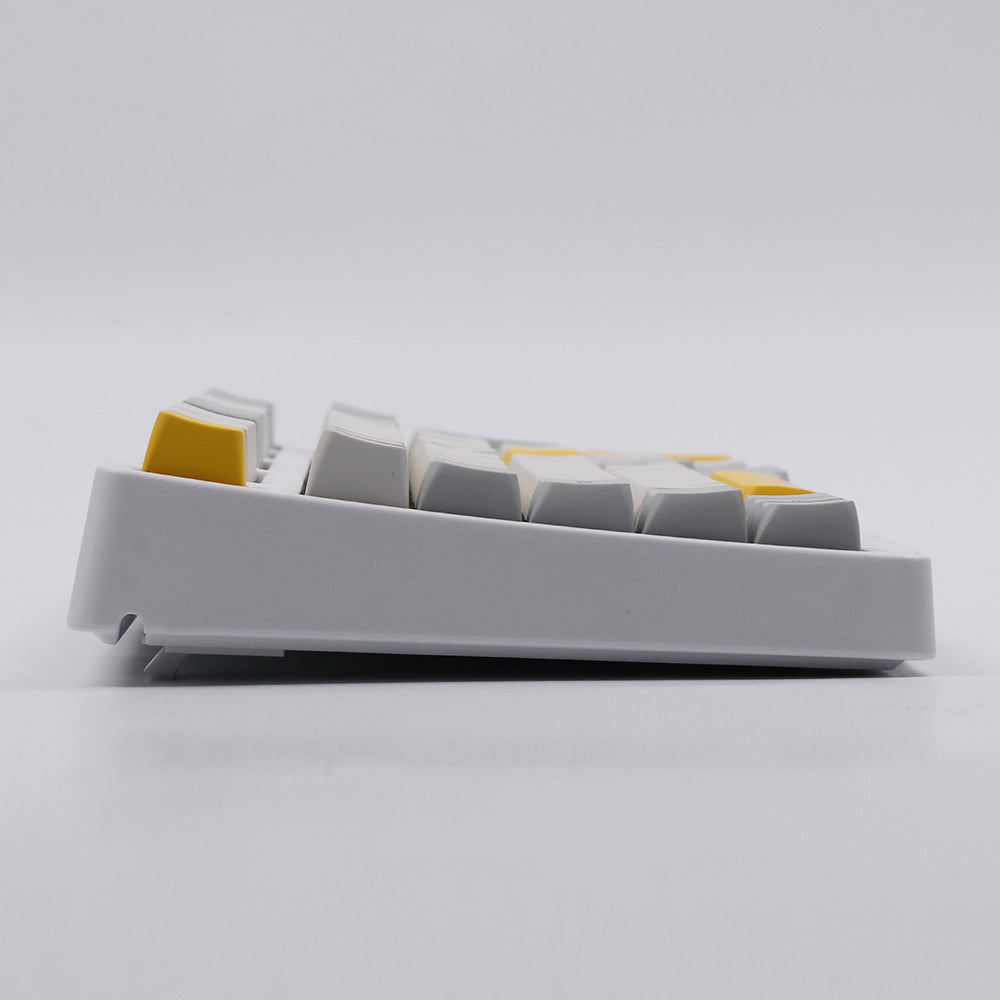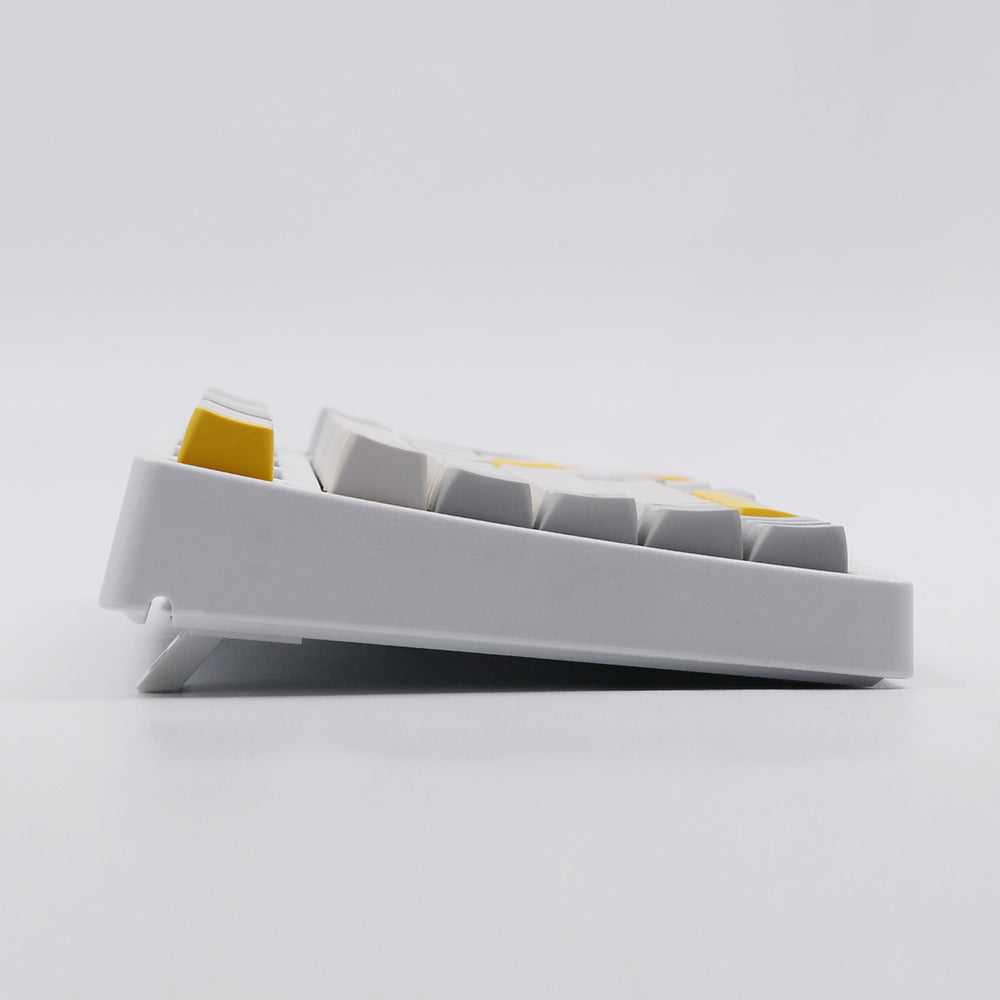 98-key Hot Swappable RGB 2.4Ghz/Bluetooth 5.0/Wired Mechanical Gaming Keyboard
98 Keys Hot-swappable Mechanical Gaming Keyboard
Upgraded Gateron Pro Mechanical Switches
Arrow keys and numpad included
Three Modes of Connectivity: Bluetooth 5.0 & 2.4GHz & Type-C Cable
PBT Keycaps in MDA Profile & Dye-sub Technique
Amazing RGB Effects with North-Facing LEDs & Programmable with Software
Sale price
$99.99
Regular price
$109.99
Free standard shipping to most countries
Enjoy free shipping to most countries*. Please refer to our
shipping FAQ
to see if you apply.
Covid-19 Shipping Delay Notice
Shipping may be delayed due to covid-19 depending on your country regulations.
98-Key Hotswappable Mechanical Gaming Keyboard
With built-in modularity for everything from connectivity to switches, the TH98 from EPOMAKER is a keyboard for those who like to change things up. To save space, TH98 is slightly narrower and smaller and more compact which makes it easier to pack up and take it anywhere. The 98-key layout offers both functions like a full size keyboard while also being space consciousness like a TKL keyboard. There are three ways of connectivity: Bluetooth 5.0, 2.4 GHz, and a USB-C wired output. Thanks to the hot-swappable sockets, it can accommodate a variety of switches, both 3 and 5-pin.
Three Modes of Connectivity: Bluetooth 5.0 & 2.4GHz & Type-C Cable
Equipped with a 3000mAh battery, this keyboard supports wireless and wired connections. By the wireless option, either Bluetooth (up to 5.0) or 2.4GHz can be chosen, and the polling rate can be up to 1000hz with 2.4GHz. By the wired mode, macro can be programmed to better fit your typing habits. The modes can be easily switched by Fn+1/2/3(Bluetooth) / 4(2.4GHz) / 5(USB Wired).
Dampening Cotton Layer & Music Rhythm RGB Mode
A real RGB keyboard is such a cool element and we make EPOMAKER TH98 even cooler with the RGB music rhythm mode which the lights can change along with music. Meanwhile, to achieve a clear pure sound, TH98 utilizes a cushion and sound insulation material in the bottom case, which is super helpful to improve typing experience.
Pre-lubed Stabilizer & Programmable Software Available
In order to minimize the gap of typing feel and sound between the large and small keys, we have also improved the stabilizer quality and lubricated every stabilizer before packaging. A compatible software is available for EPOMAKER TH98 for further programming and macro settings. You can record macros or change RGB settings with the software. Make it more personal.
PBT Keycaps in MDA Profile & Dye-sub Technique
EPOMAKER TH98 keyboard comes with the popular EPOMAKER Theory Keycaps in unique MDA profile. Keycaps are made of top-grade PBT dye-subbed keycaps. PBT keycaps are often considered the top choice for keycaps materials, even over ABS keycaps, as PBT is much more durable, oil-resistant (does not get shiny over time like ABS ones), and stays true to color. MDA profile is kind of a lower version of SA profile so it's quite suitable for those who enjoy the sculpted keycaps but not too high.
EPOMAKER Theory Series Multi-modes Mechanical Gaming Keyboard
-The Inspiration of Industrialism
Inspired by industrial revolution, EPOMAKER Theory series mechanical keyboard is designed with theory-themed keycaps, with symbols like bulb, laboratory bottle, tools etc. We name it Theory because of these iconic keys. Every industrial revolution brings along a learning revolution and that's how EPOMAKER being working and learning over the years to better understand mechanical keyboard industry.
Technical Specifications
Hotswappable
Yes, 3 pin or 5 pin switches compatible
Keycap material
PBT keycaps
Keycap Profile
MDA Profile
Connectivity
USB-C, Bluetooth 5.0, 2.4 GHz
Connectivity
USB-C, Bluetooth 5.0, 2.4 GHz
Software OS
Windows & Mac
Battery capacity
3000 mAh
Anti-ghosting
Supports NKRO in all modes
Inside the box
1 * Keyboard
1 * Type-C Cable
1 * Instructional Manual
Great Full-Sozed Keyboard for the Money
While it is plastic, this keyboard sounds and feels amazing. The quality of the keycaps are okay and could be better but other than that, this is a would recommend for an affordable full sized mechanical keyboard that sounds amazing.
Great keyboard
Great feeling keyboard and love the simple design. Little bit noisy, but nothing to complain about. I do miss the Home key though. I would definitely recommend it.
Good keyboard with a few caveats
I was looking for a 100% rgb, wireless, blue switch keyboard under 100$. This is the closest I've got.
I am relatively satisfied with the keyboard. Seamless switching between my windows PC and macbook. Hotswappable, shipping was quick and without any problems with customs.
Some bad things:
There is no battery level indicator, you never know how much battery is left.
The keyboard is very laggy on 2.4ghz connection, at some points not usable.
Switch between wired/wireless could be included on the side and not the bottom of the case. There is no storage foe the usb 2.4ghz dongle
One of the screws for disassembly is hidden under a stiker. Hurts because you have to rip it and be left with unpleasant marks.
please not that i have in majority 3rd party keycaps on the photo
Still have not received it.
I am sure it's going to be awesome but unfortunately I have not received it yet. However I have been charged additionally for duties but no sign of it anywhere, which is extremely disappointing as I have waited over 50 days for delivery. Would love to hear from the company. Email me at [****]
Dear customer,
We are so sorry for making you disappointed with us.
To better solve this case, we will contact you through email.
Please don't worry, we will take responsibility and give you a better solution.
We feel so sorry again if it causes any inconvenience brought to you.
Kind regards,
Great first board
This is my first mechanical keyboard. I was looking for an *affordable* 96% board with wireless capability, and most importantly, one that came fully assembled and sounding great out of the box. I found a few options and eventually decided to try the TH98. I'm very happy with the board. It sounded almost great the way it came - the switches desperately need a lube job, but after the lubing, it sounds great! I also really love the keycaps.
I'm in North America and it only took seven days from the day I placed the order for the board to be delivered to me.
Even though I was looking for something requiring minimal modding, I was also able to take apart the board quite easily (though at first, I didn't realize there were screws under the feet so I almost messed up the case). I added some thicker foam to the bottom case, though I don't think it really made a difference to be honest. Also, I had no issues with the software and it worked right away, but I only wish it allowed me to edit layers, or at least the FN+key combos.
Join us on Instagram
Join our community in Instagram to keep up to date with our news, product releases, sales and giveaways!