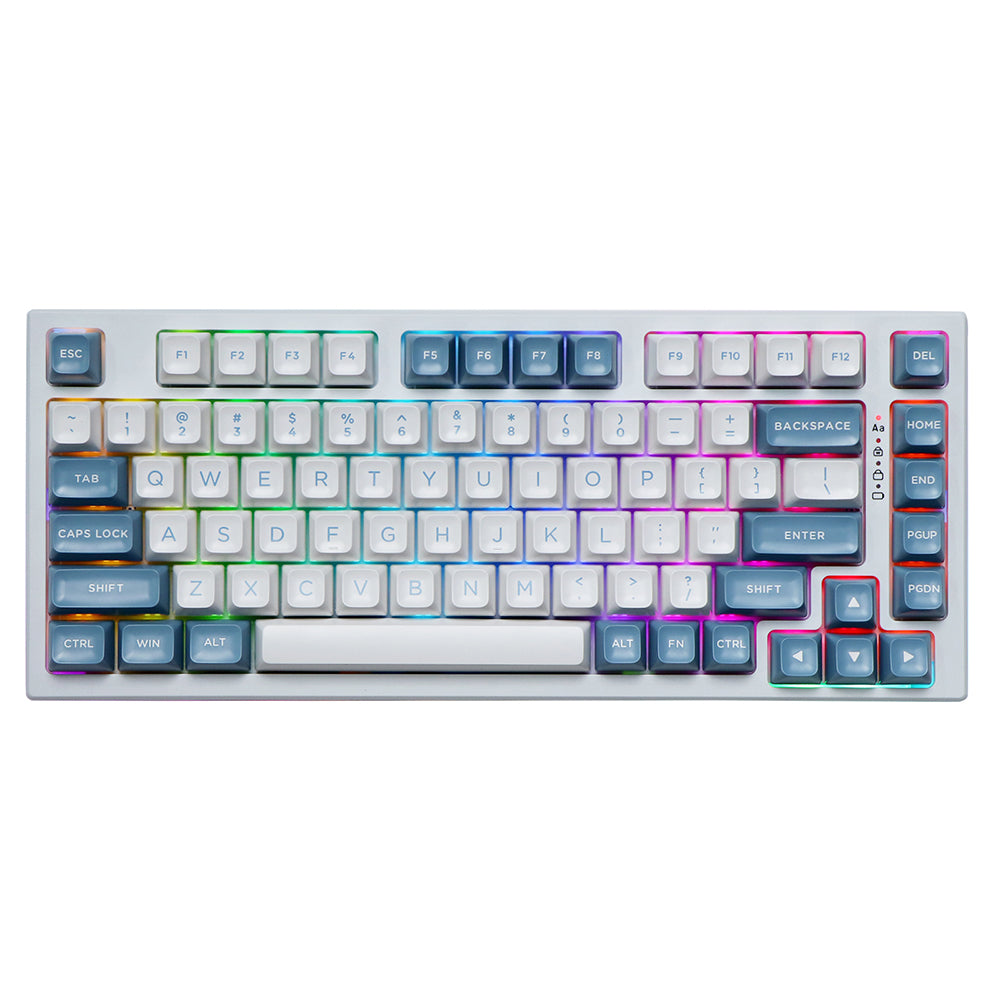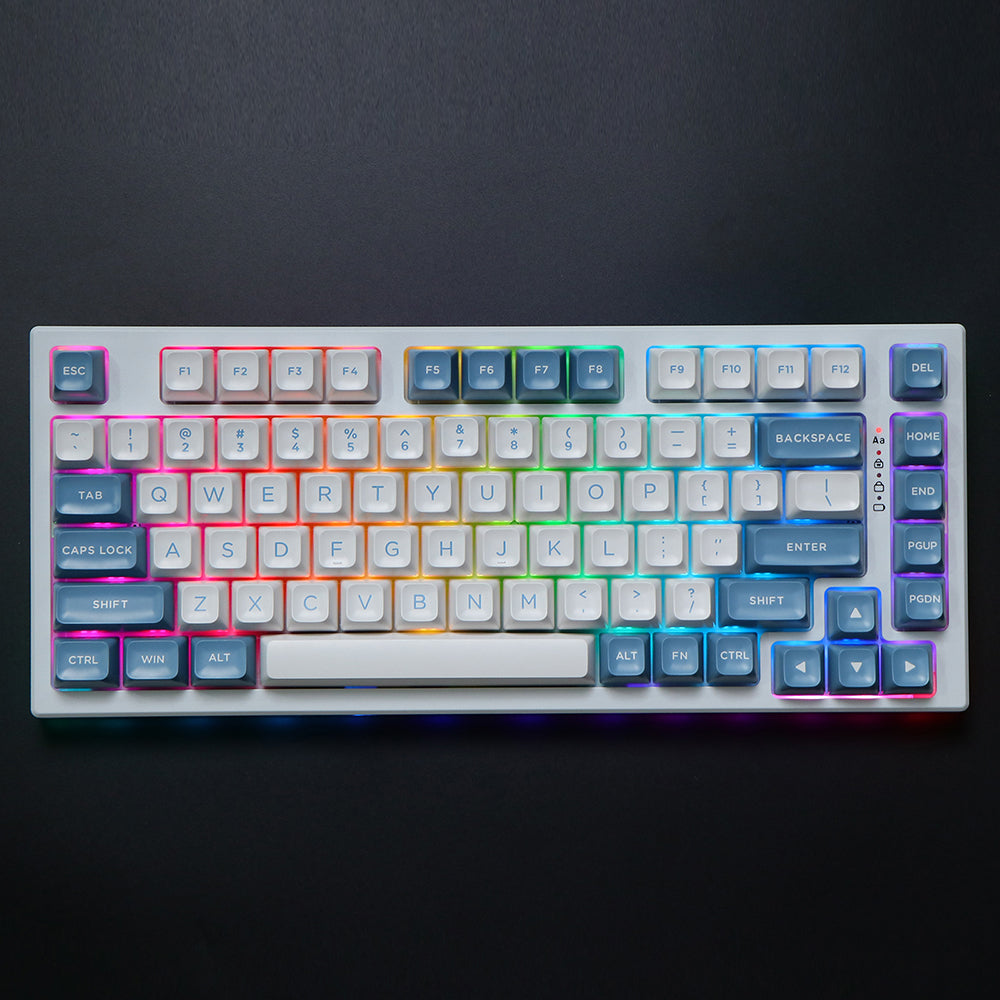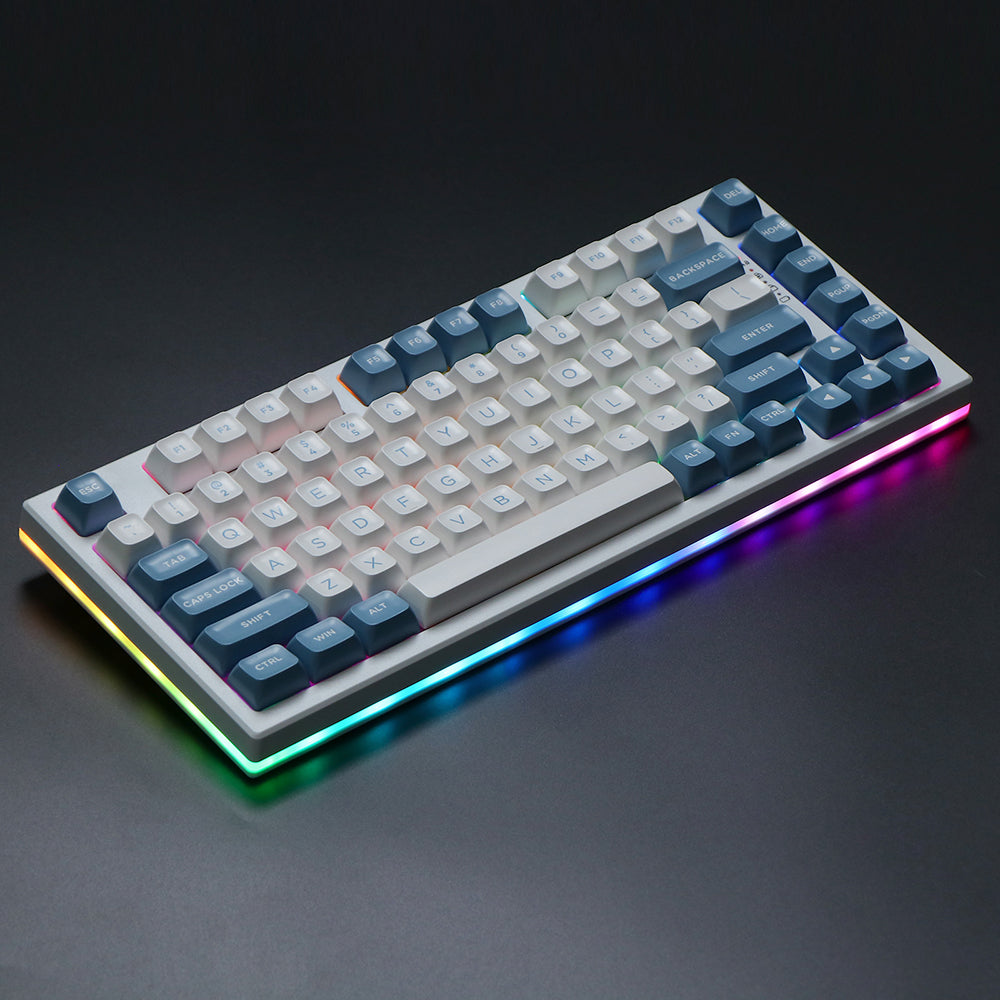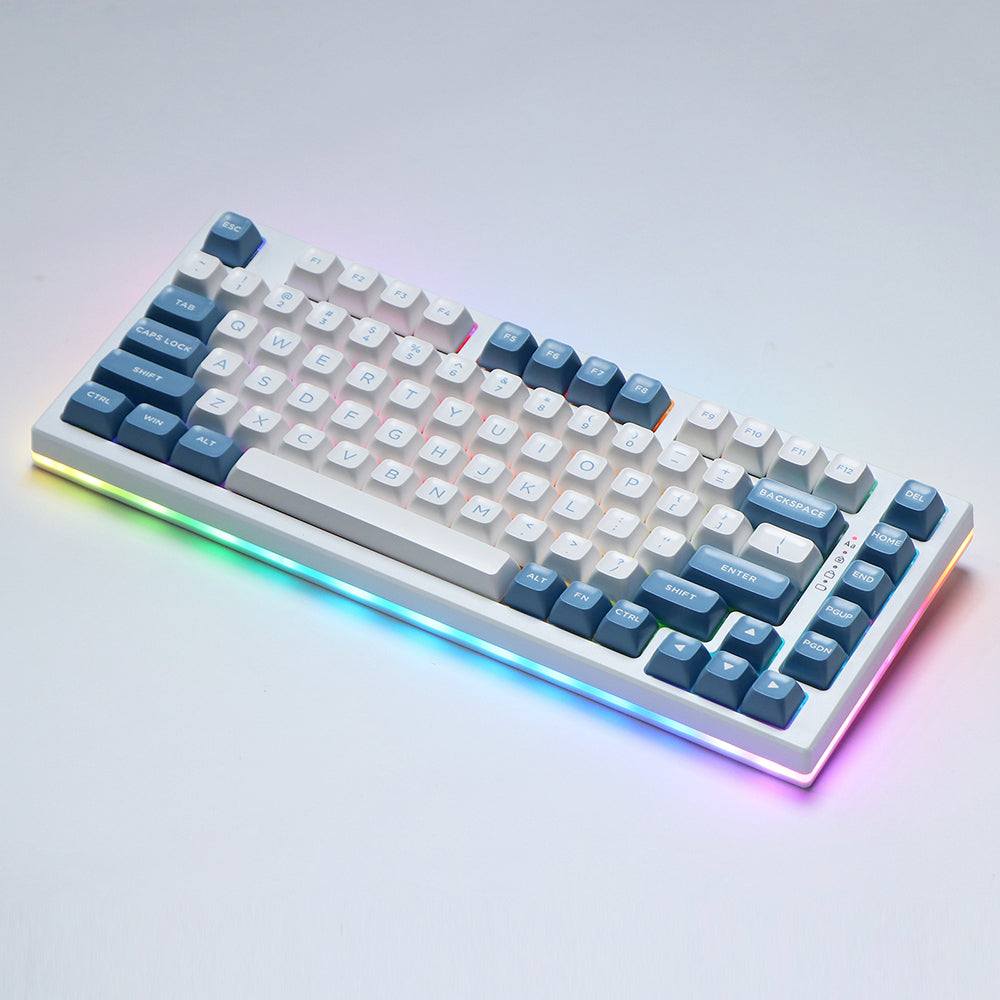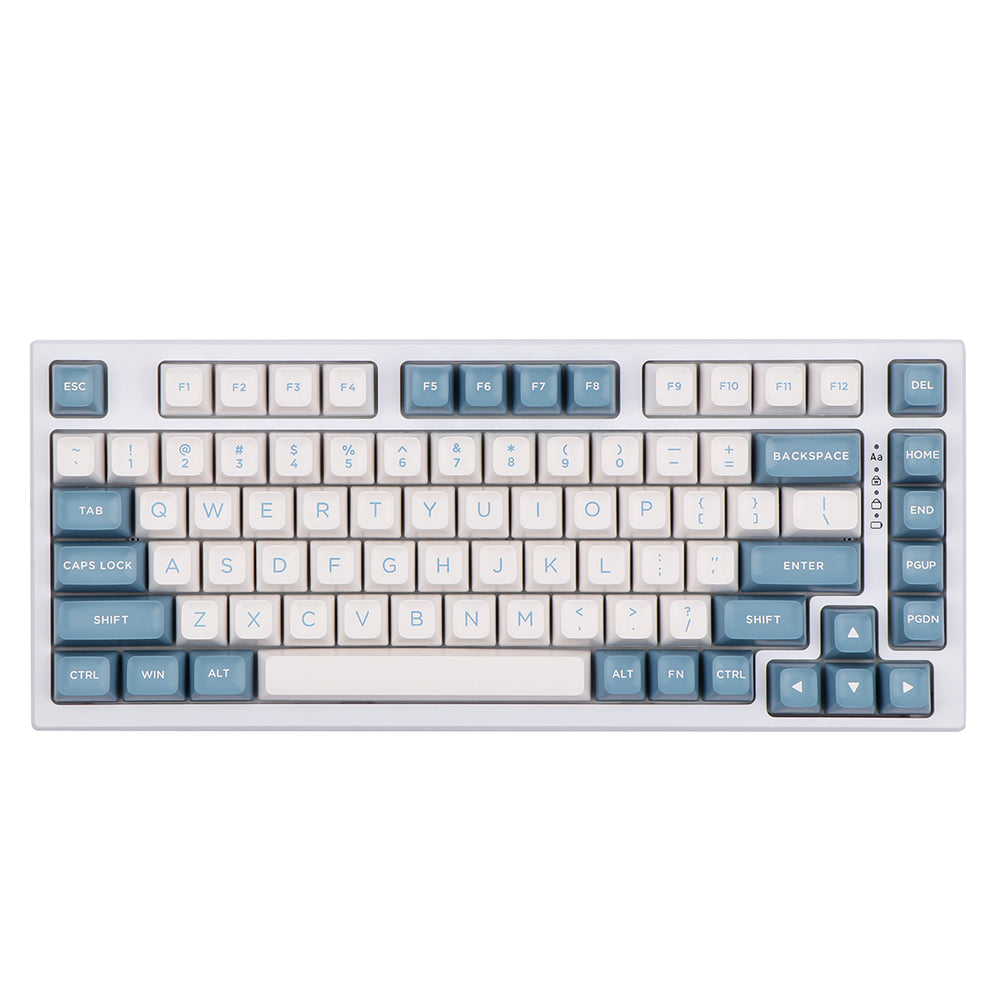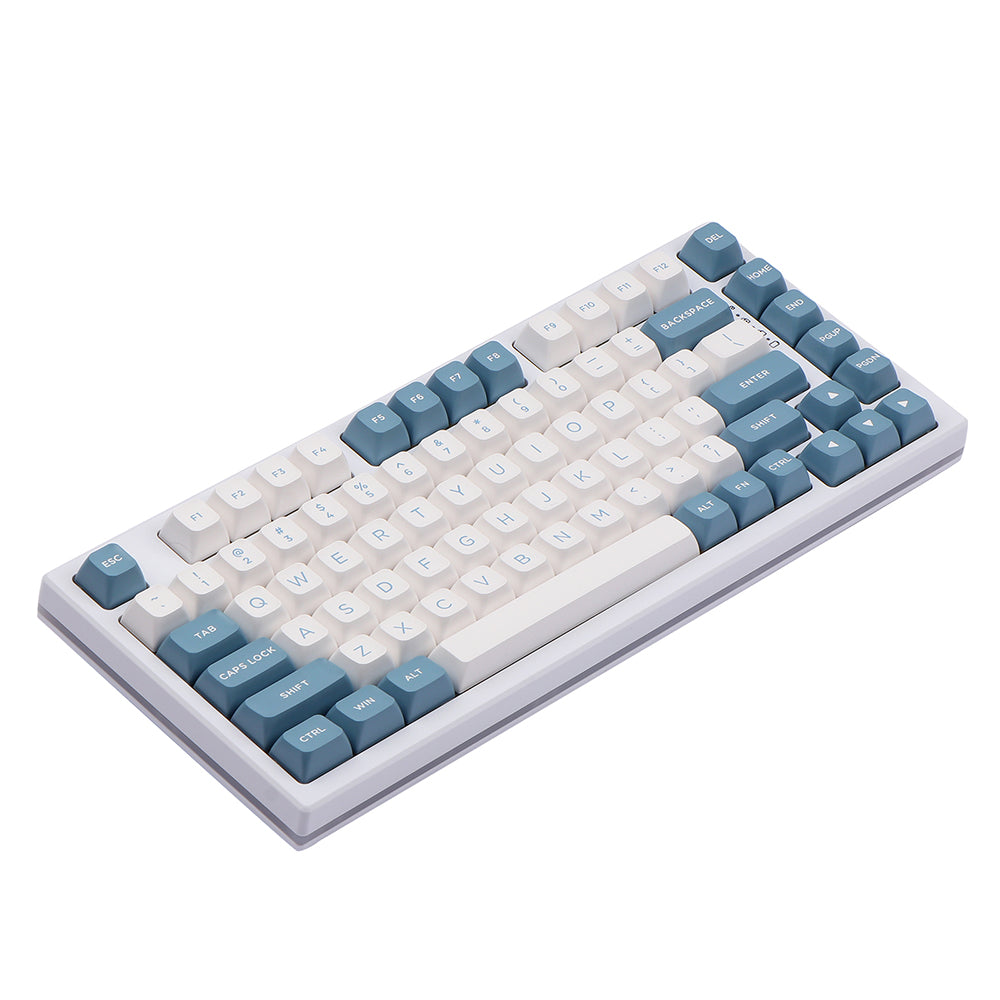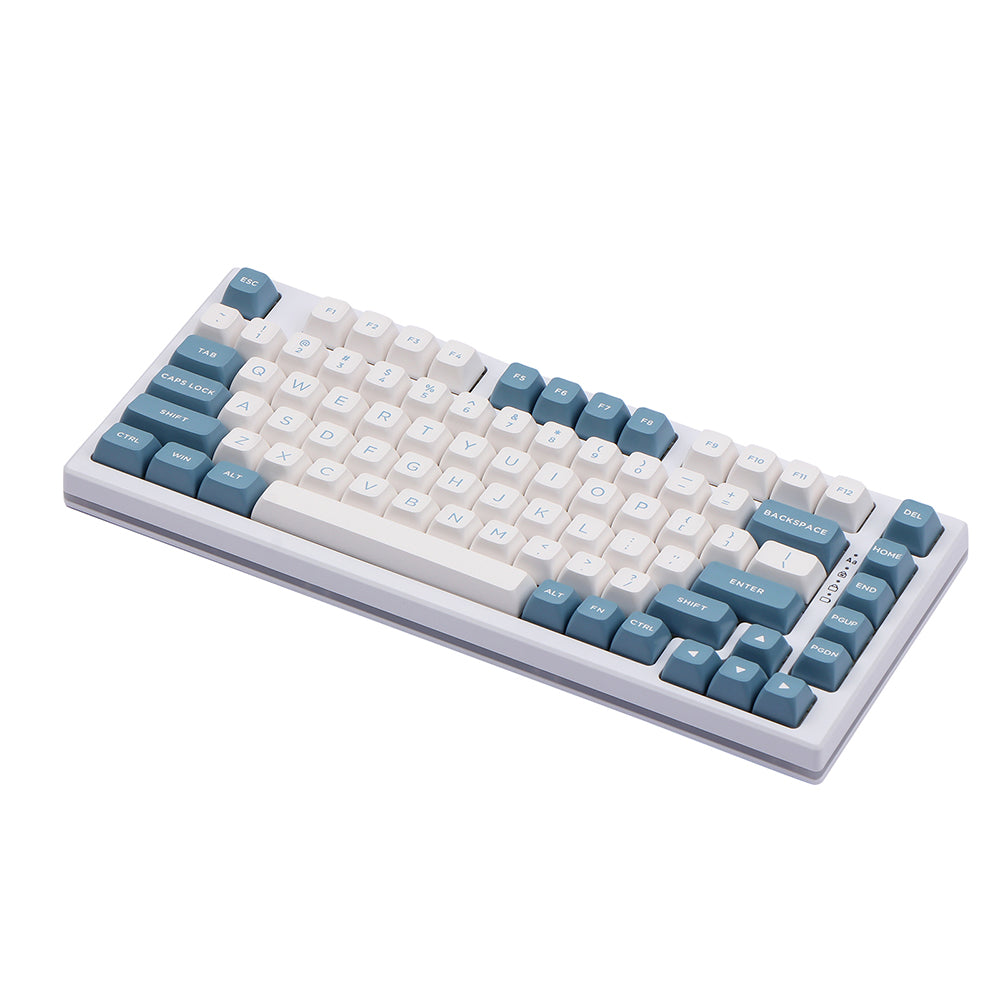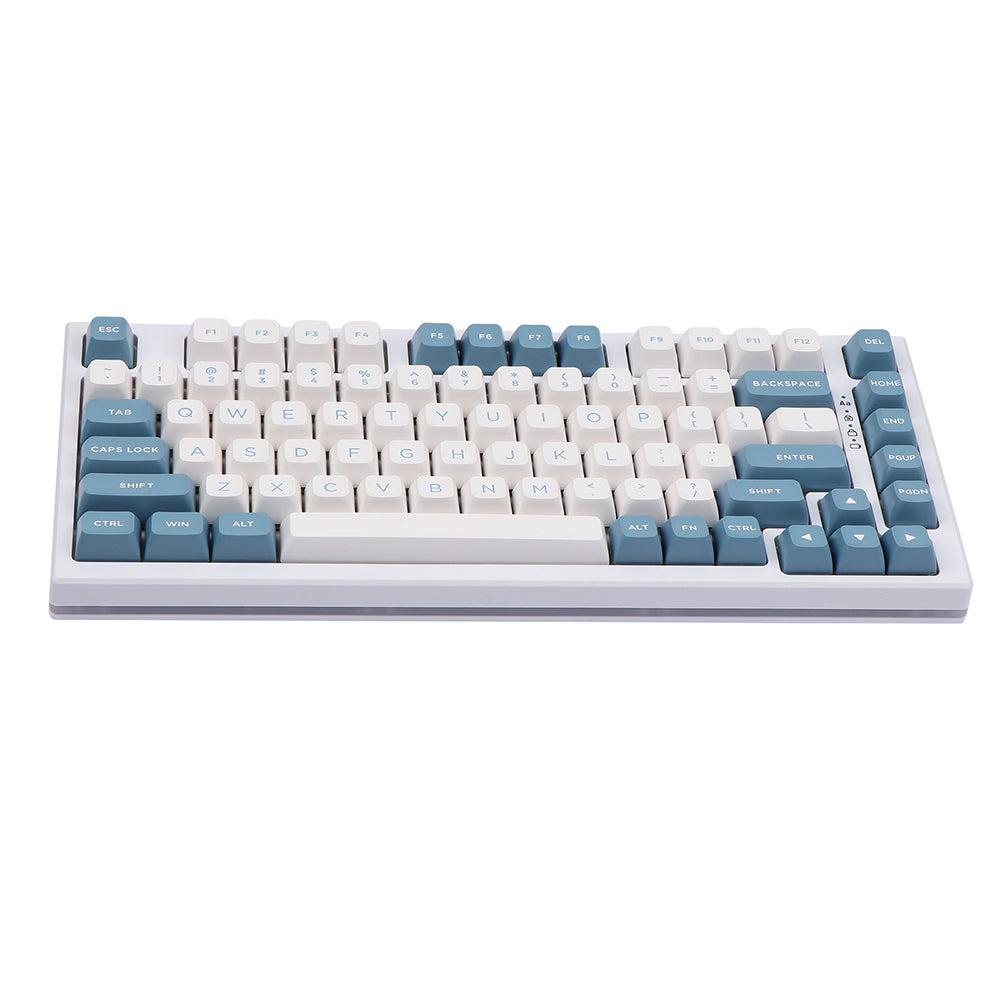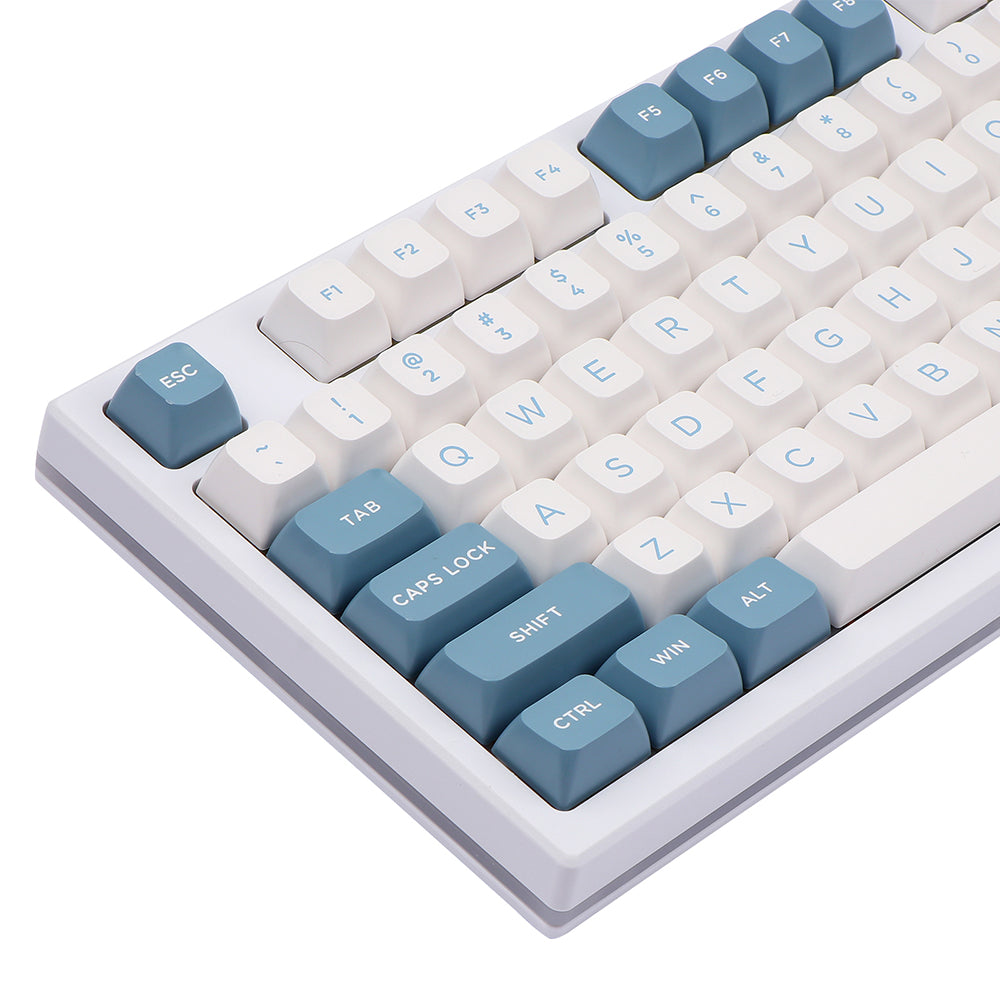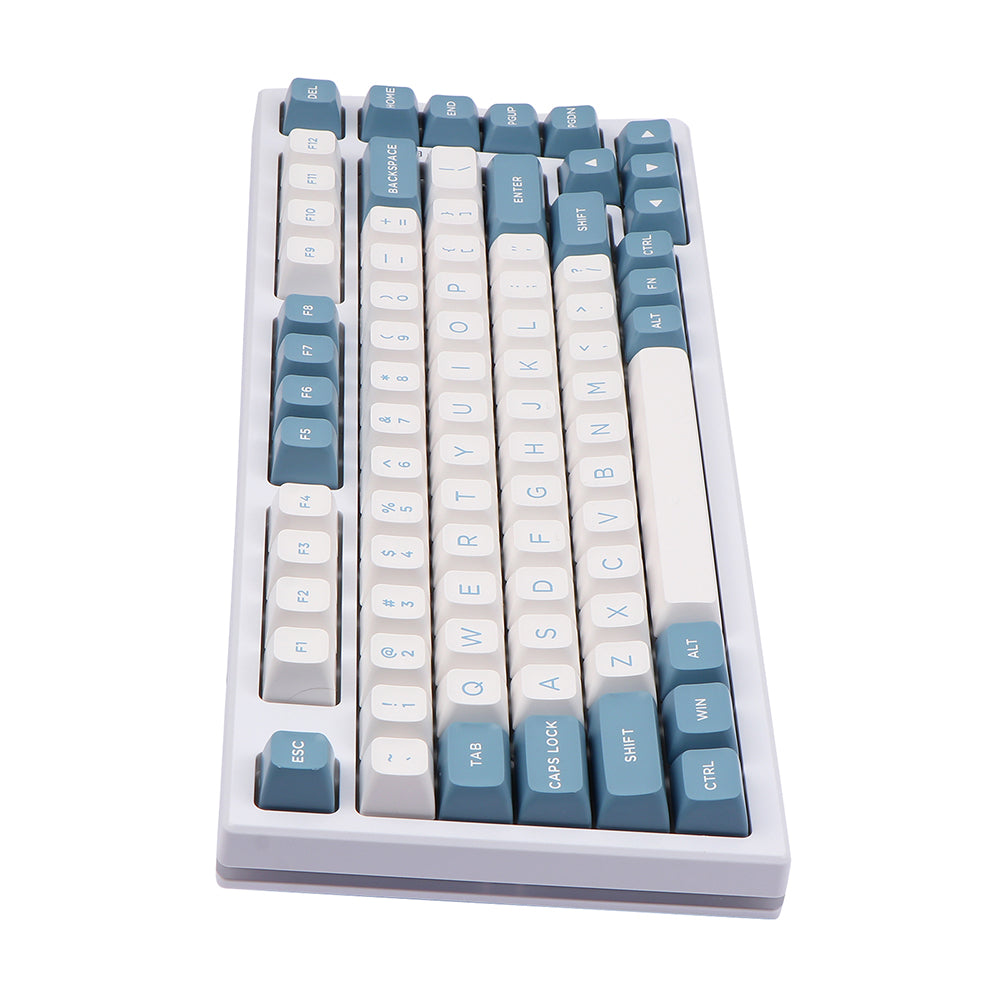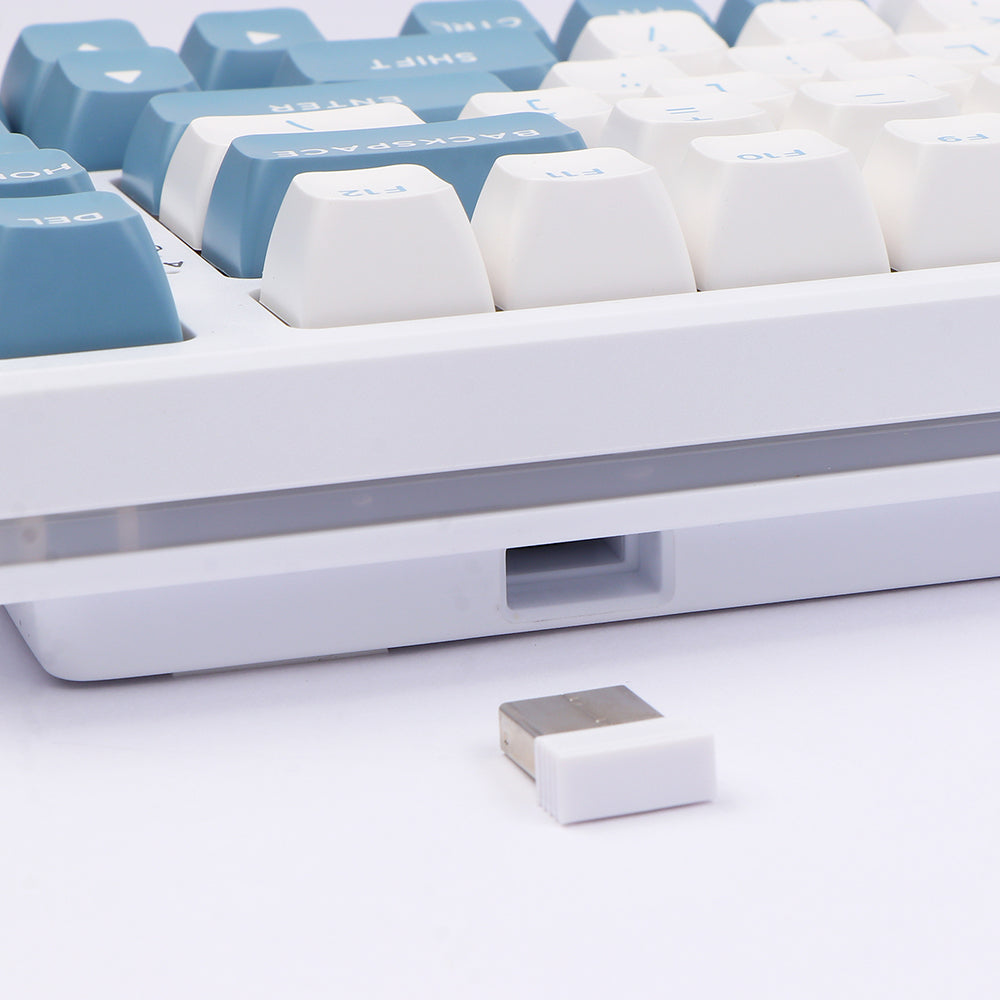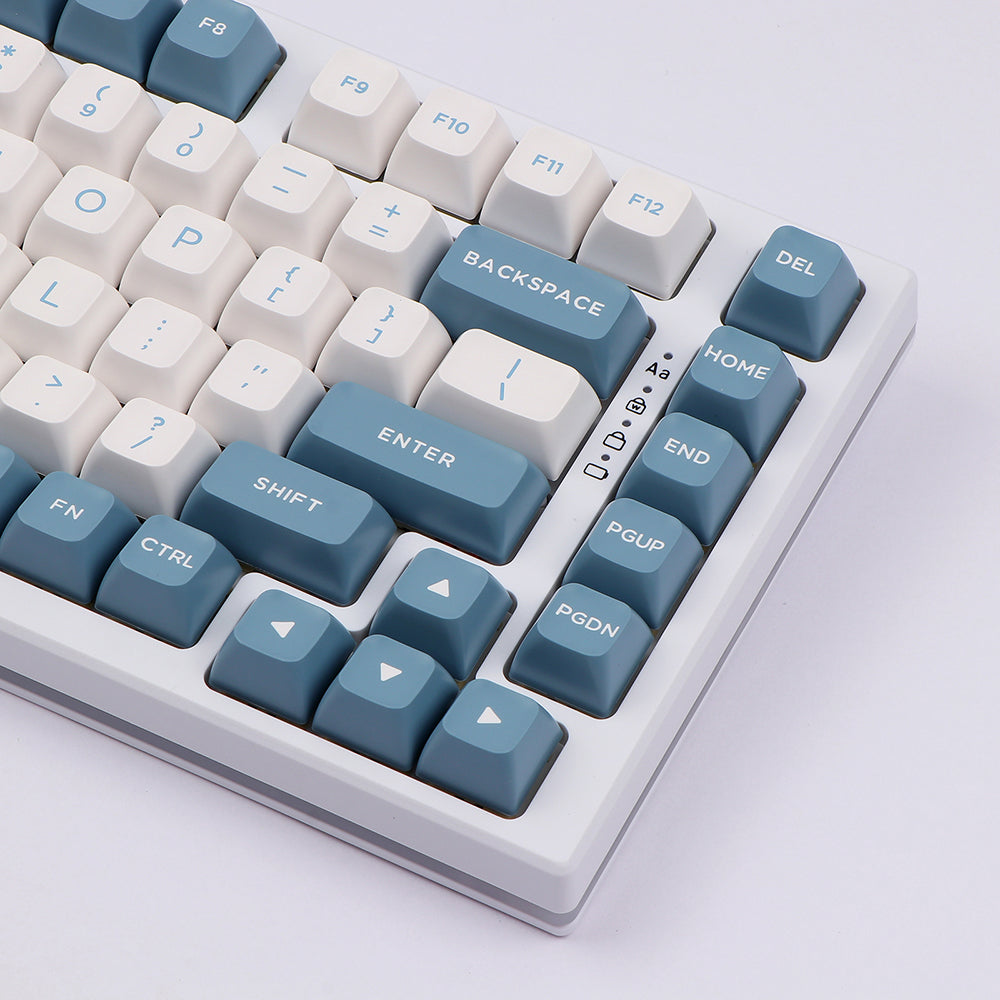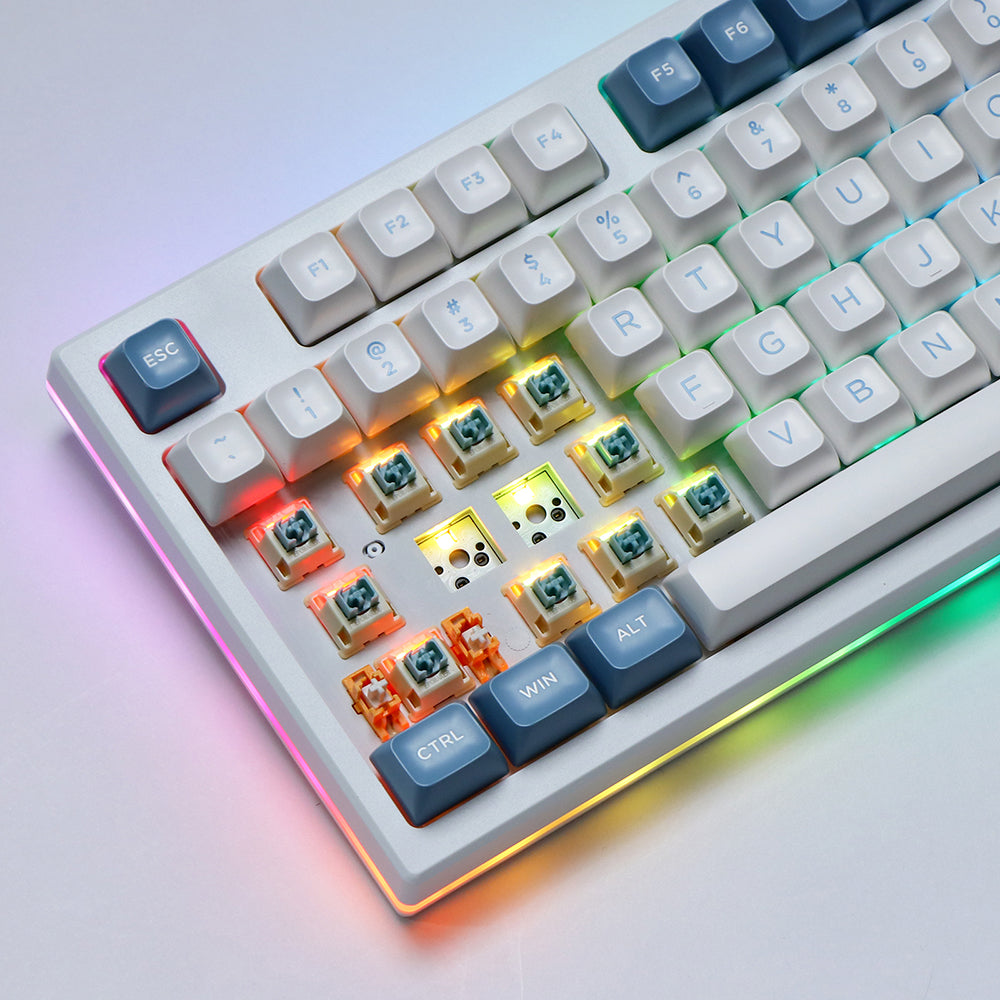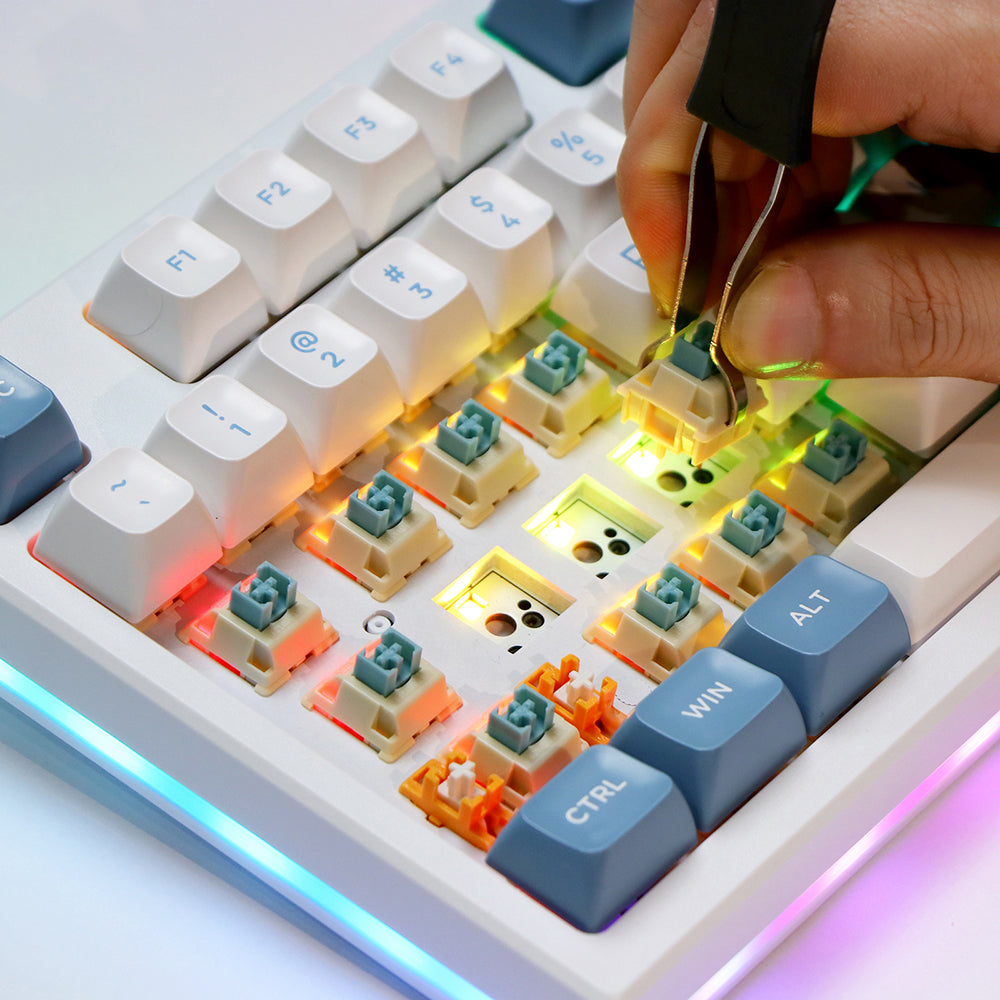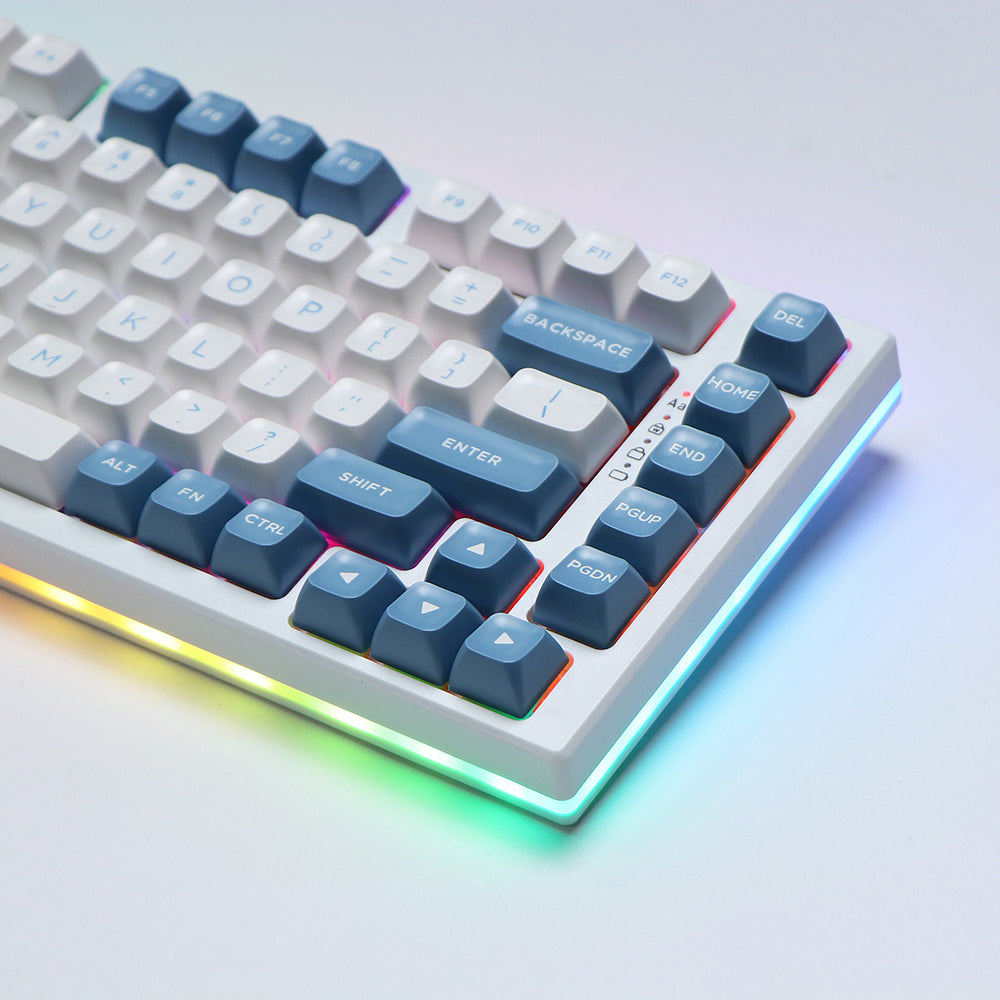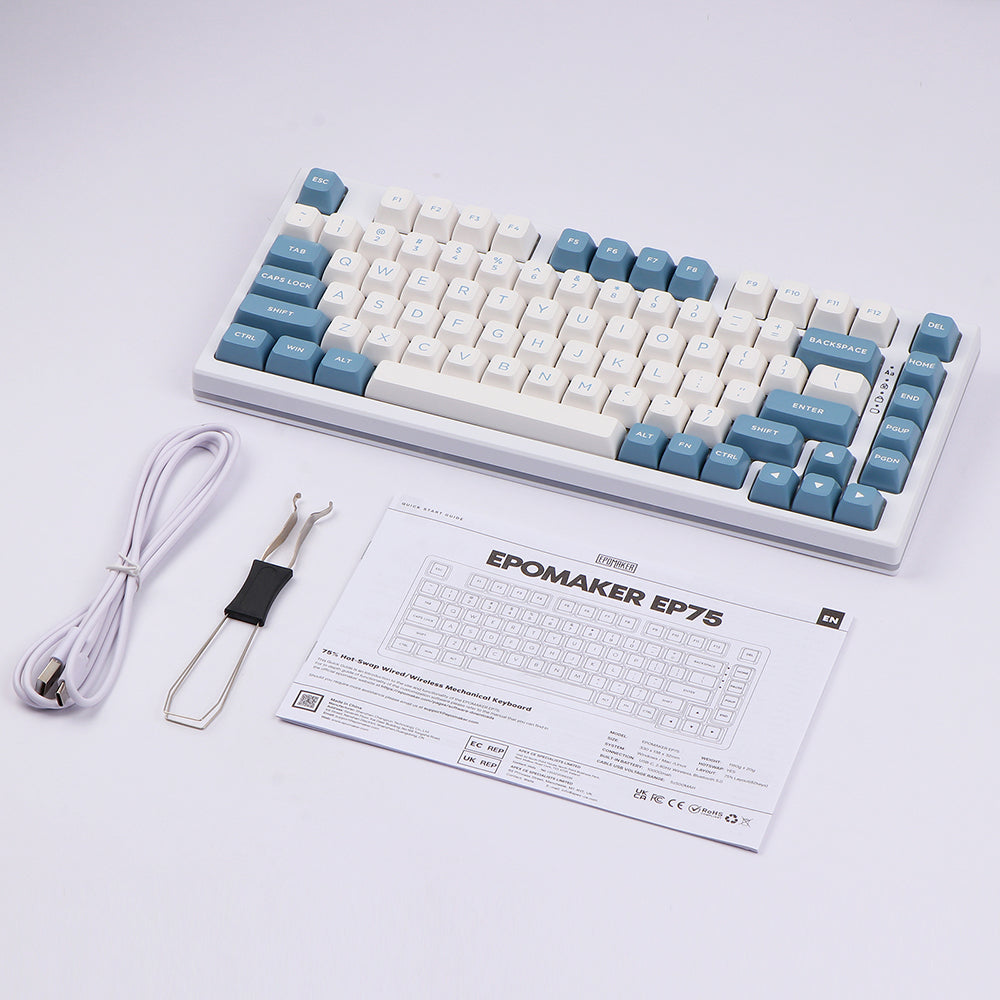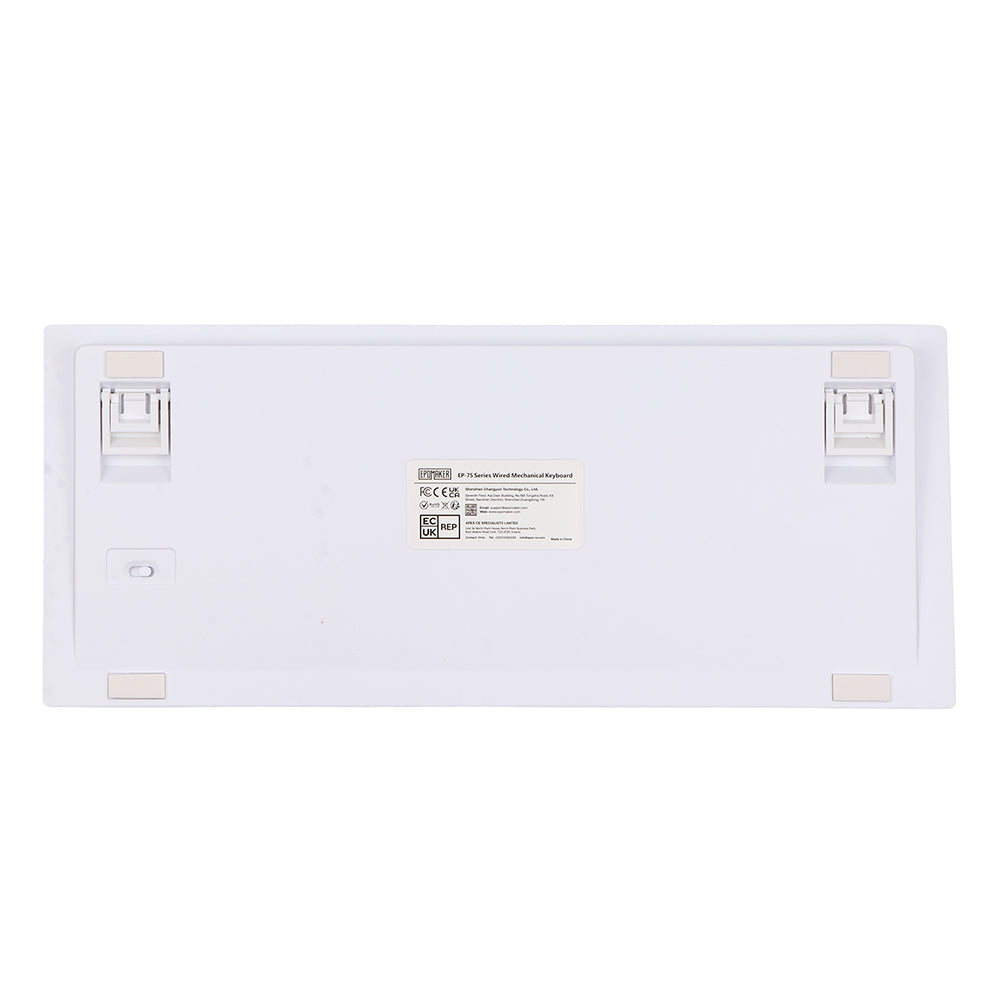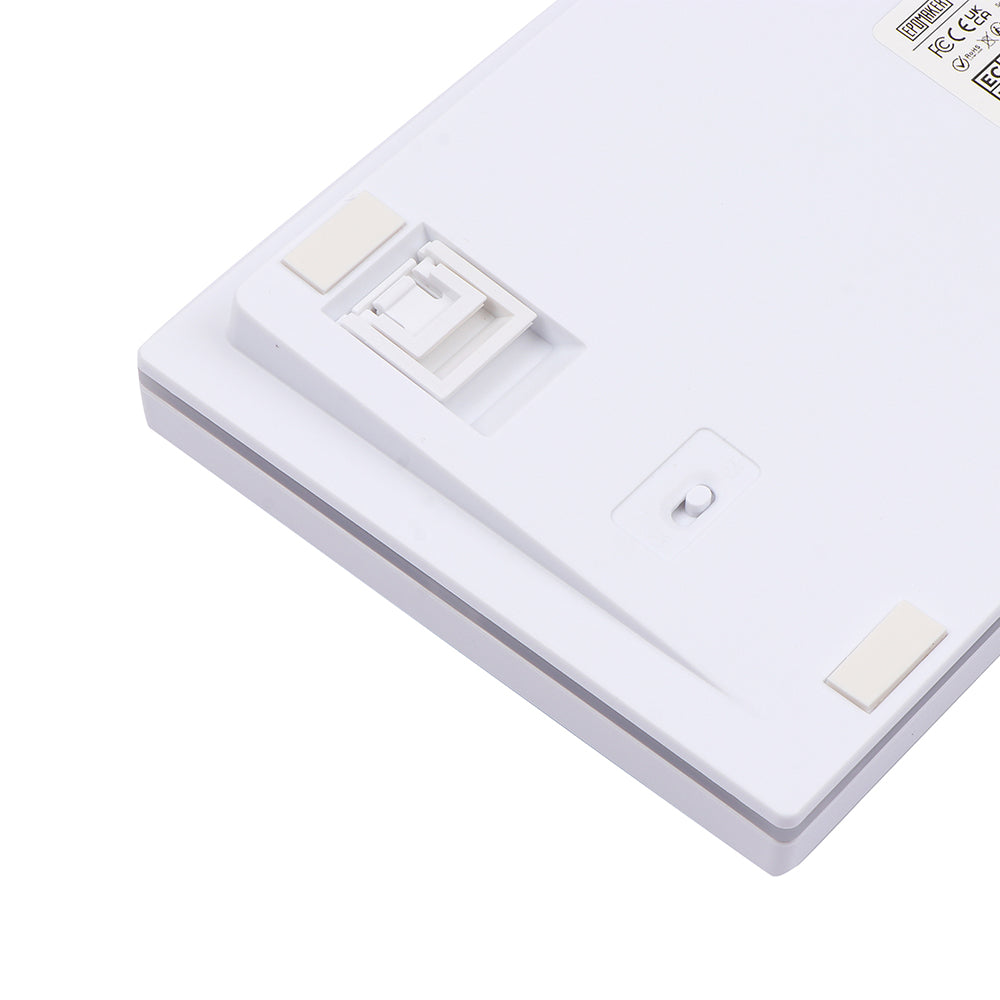 75% Hot Swappable RGB 2.4Ghz/Bluetooth 5.0/Wired Mechanical Gaming Keyboard
75% 82 Keys 5-Pin Hot Swappable Mechanical Gaming Keyboard
10000mAh Battery & Indicator Light
EPOMAKER Pampas PBT Keycaps & Custom Switches
Three Modes of Connectivity: Bluetooth 5.0 & 2.4GHz & Type-C Cable
RGB Backlights & Sidelight Diffusers
Compatible with Linux/Win/Mac
Sale price
$99.99
Regular price
$99.99
Free standard shipping to most countries
Enjoy free shipping to most countries*. Please refer to our
shipping FAQ
to see if you apply.
Covid-19 Shipping Delay Notice
Shipping may be delayed due to covid-19 depending on your country regulations.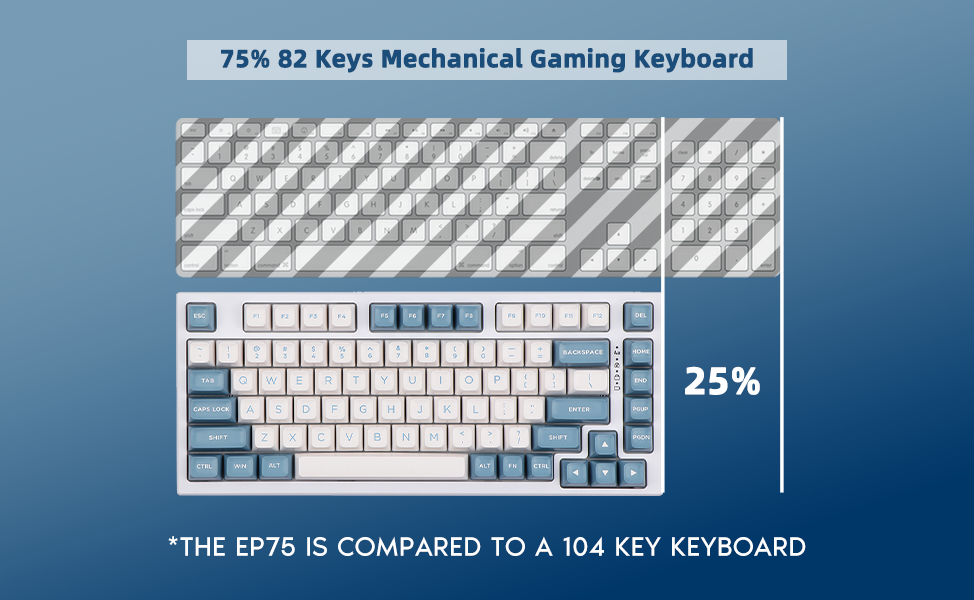 75% 82 Keys Mechanical Gaming Keyboard
Designed in the popular 75% layout, EPOMAKER EP75 will surely take a place in your keyboard collection. The preferred 75% layout offers both typing comfort and space consciousness that maximizes the function while not wasting a minimum of space. It's only about 33cm in length and 13.8cm in width, leaving enough space for the mouse. This layout is widely used and loved by the community and EP75 will surely be beyond your expectation with its practical but aesthetic design.

Three Modes of Connectivity: Bluetooth 5.0 & 2.4GHz & Type-C Cable
Equipped with a phenomenal large-capacity battery of 10000mAh, EPOMAKER EP75 keyboard can work up to 50 hours with RGB backlight on. Being triple modes means you can enjoy wireless and wired connections. By the wireless option, either Bluetooth (up to 5.0) or 2.4GHz is choosable. To facilitate the operation, different modes can be switched easily by pressing Fn+1/2/3(Bluetooth)/4(2.4G)/5(USB-C Wired), and it will be connected seamlessly and rapidly.

3 Pin/5 Pin Hot Swappable Gaming Keyboard
To provide more possibilities and fun, EPOMAKER EP75 also comes with a hot swappable PCB that support both 3 pin and 5 pin mechanical switches. Hot swappable socket provides convenience for those who like to change switches for a different typing feel. This means you can use any other mechanical switches you like on the EP75 without any need for soldering.

EPOMAKER Pampas PBT Keycaps in ESA Profile
To match the EP75 keyboard, we finally decided to go with EPOMAKER Pampas PBT keycaps. Inspired by the vast plains in Argentina, a creation named Pampas came into our minds spontaneously. The Pampas set adopts extremely simple colors, such as light blue and white. Two concise colors can create much imagery and significance behind it. It represents our pursuit of ultimate natural pureness. When you are typing on Pampas, we wish you could feel the rivers, the mountains, and thousands of miles of ocean shoreline in Argentina.

Battery Indicator Light & EPOMAKER Custom Switches
To maintain stable and premium typing experience, EPOMAKER EP75 keyboard comes with EPOMAKER Custom Flamingo/Budgerigar and G-Pro yellow switches. All switches are durable and reliable with real feedback from the community. Moreover, a battery indicator light is added to this model for early alarm of low battery. No more worry about the low battery in any occasion.
Technical Specifications
Hotswappable
Yes, 3 pin or 5 pin switches compatible
Case material
ABS Plastic
Keycap material
PBT keycaps
Keycap Profile
ESA Profile
Connectivity
USB-C, Bluetooth 5.0, 2.4 GHz
Battery Capacity
10000mAh
Software OS
Windows, Mac, Linux
Anti-ghosting
Supports NKRO in all modes
Dimension
330 x 138 x 32 mm
Inside the box
1 * Keyboard
1 * Type-C Cable
1 * 2.4G Receiver
1 * Instructional Manual
Tried loving it
I love the look and sound of it. I have had it for some time now and tried to love it. The connectivity with Bluetooth and 2.4G are both bizarre. It keeps getting disconnected no matter what mode I try to set it up with. I have tried using it with my iMac and MacBook Pro, and it's always the same. I feel like I wasted my money and time by not returning it immediately.
Dear Customer,
Thank you for your review. We are sorry for not bringing you a happy purchasing experience.
Please don't worry, we will be fully responsible for it.
In order to solve your problem in a better way, our team has contacted you through support@epomaker.com, we are looking forward to your reply.
Have a nice day!
Best Regards,
Epomaker Team
Disappointed
The keyboard I ordered was lovely to look at and arrived in great condition. However, it failed to Bluetooth pair with my MacBook. I reached out to helpline and they were helpful, but could not solve the problem. I had to ship back the keyboard and am currently awaiting a refund. This was meant as a birthday present for my daughter so it's very disappointing.
Dear Customer,
Thank you for your review. We are sorry for not bringing you a happy purchasing experience.
We are also sad when we learned that the keyboard was not working properly.
We have received your return and processed the refund for you. Hope we can make improvements to avoid such problem happening again in the future.
Happy Birthday to your daughter!
Best Regards,
Epomaker Team
Good quality and rgb, solid keyboard
Amazing
This keyboard is not only great functionality. It also looks very beautiful. My only complaint is that you really have to Hit the keys very hard while typing Otherwise, it might not register which I'm not used to, but other than that, perfect.
Press FN+5 to switch between Mac & Win !!!!
Your manual doesnt say anything .I would like to put-up a request of which you guys edit the description page of this wonderful product ... that to switch between WIN & MAC is FN+5.
although its still a piece of work having to FN+F1-12 for my media controls.... also the Mac software doesnt work. it does not detect the keyboard at all.
Please update it if possible.
Otherwise, this is one of the best keyboards I've used. Great RGB lights + the awesome budgerigar switches are simply tactile porn to the ears .
Stock keycaps not my cup of tea . Had them replaced to thic white blank PBT cherry profile which further adds a deeper tone to the budgerigar switches.
Join us on Instagram
Join our community in Instagram to keep up to date with our news, product releases, sales and giveaways!